Cricut Explore Air- Free Fonts
Why pay for fonts through Cricut when you can get them for free?
Easy instructions of where and how to download fonts to use in Cricut design space.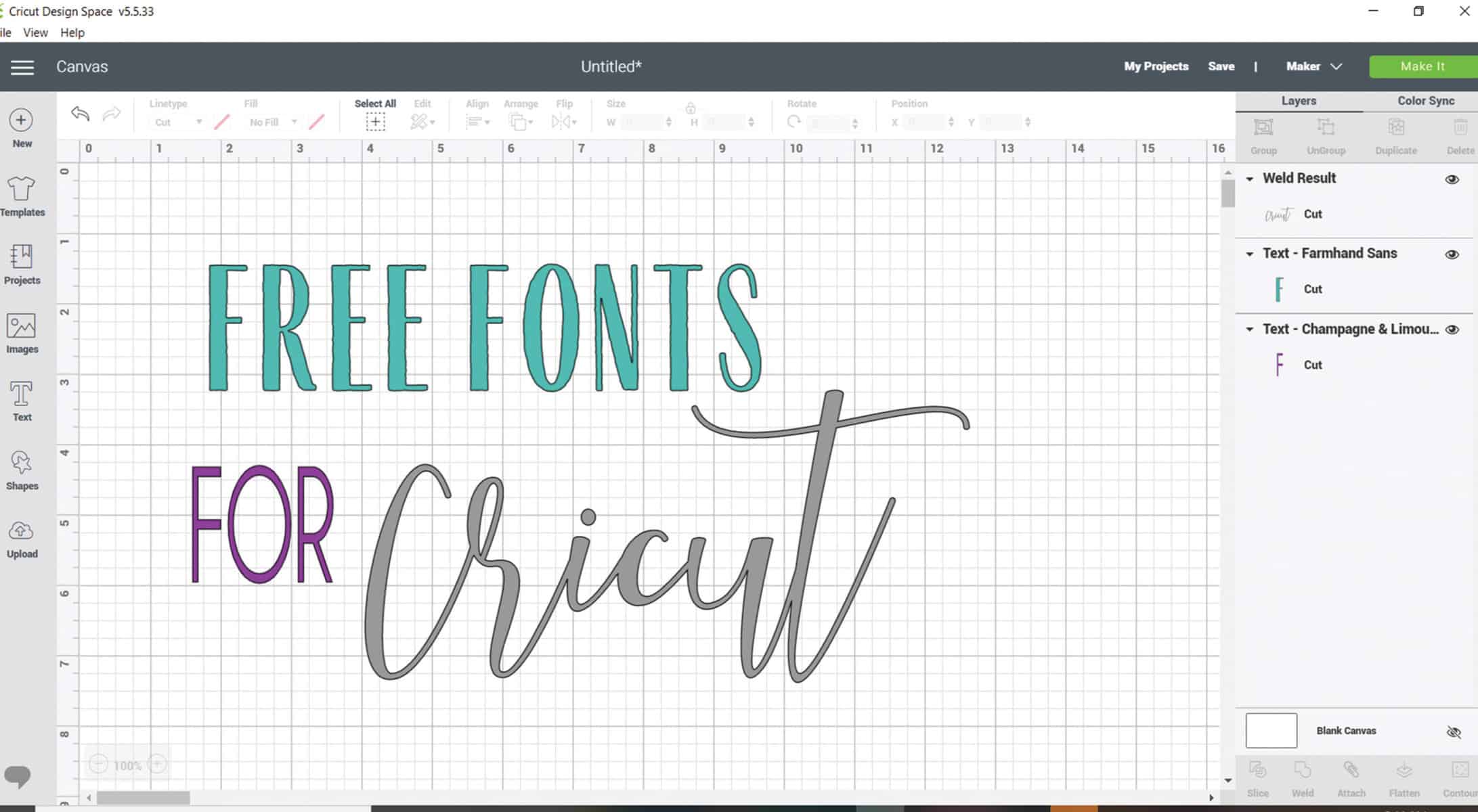 Something I learned early on was you could download fonts to your computer and use them in design space. Now I still subscribe to Cricut access which gives you access to over 300 fonts and a ton of images, but even subscribing to Cricut access they still want to charge for certain fonts.
Downloading Fonts
Also something else I learned was don't just download from any website. That's a quick way to get a virus. I personally use dafont.com. I have never had a problem with using this website.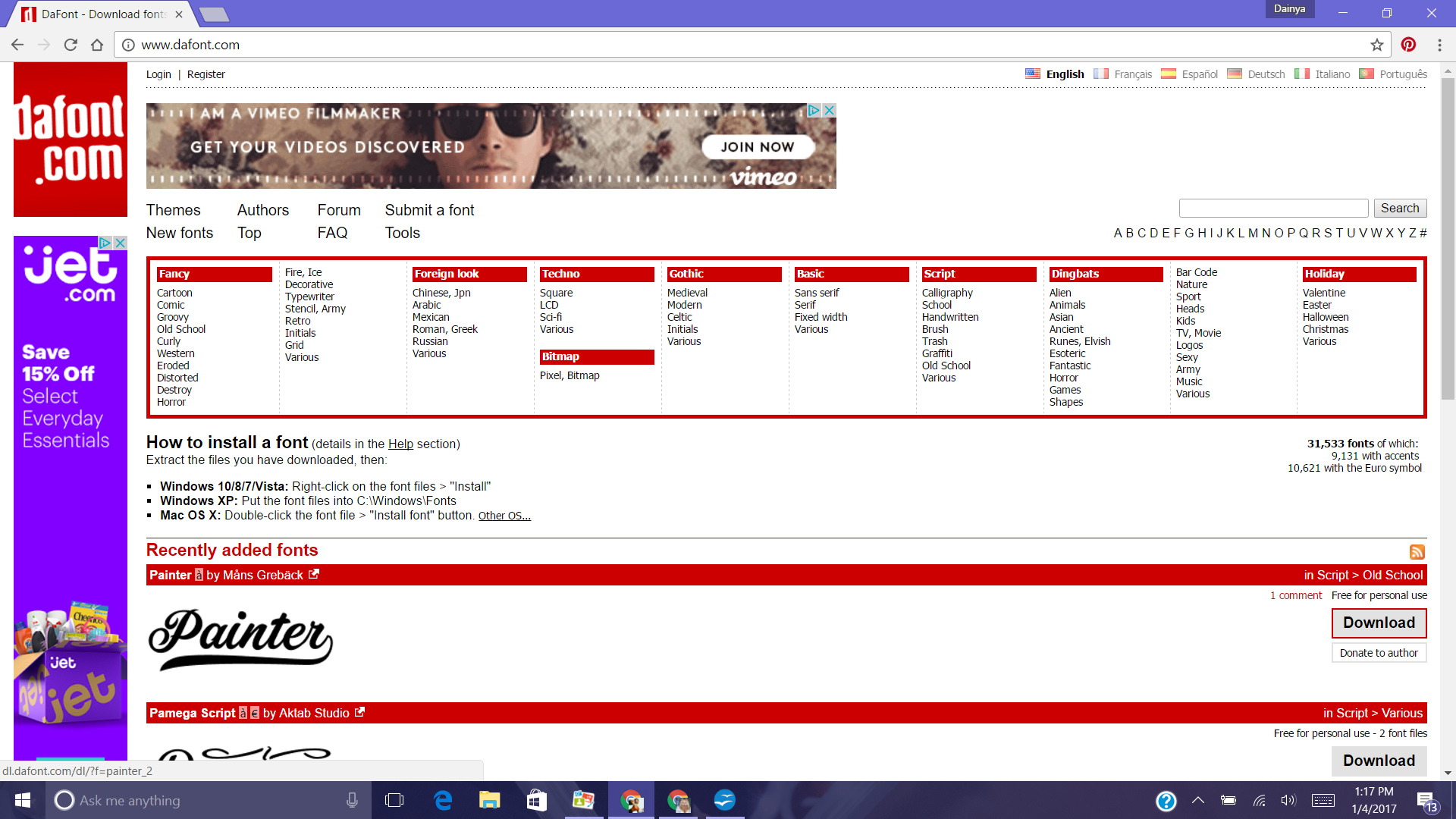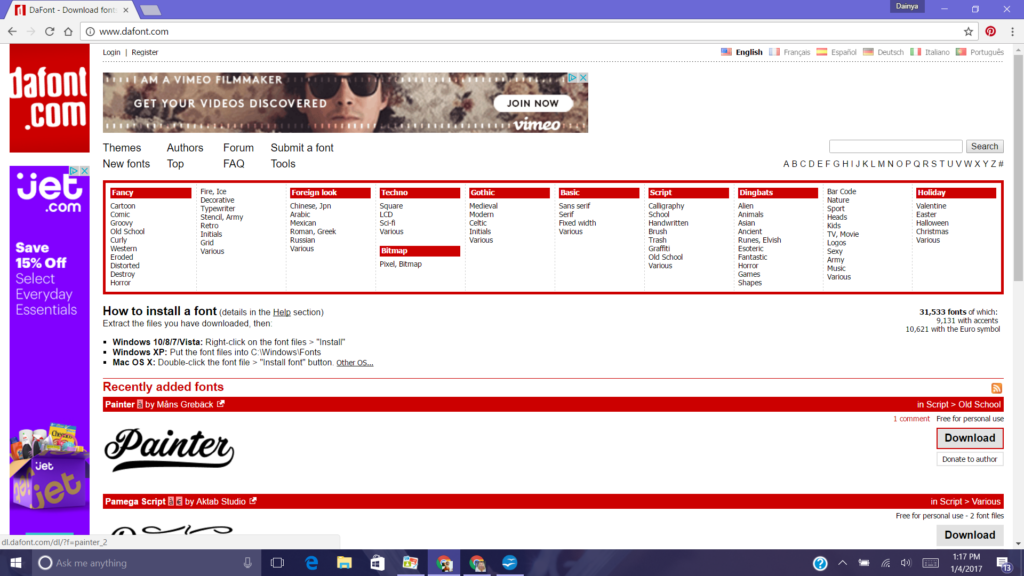 Now all you do is go to the website and find what font you like. For this post I'm going to click on the download button for the painter font.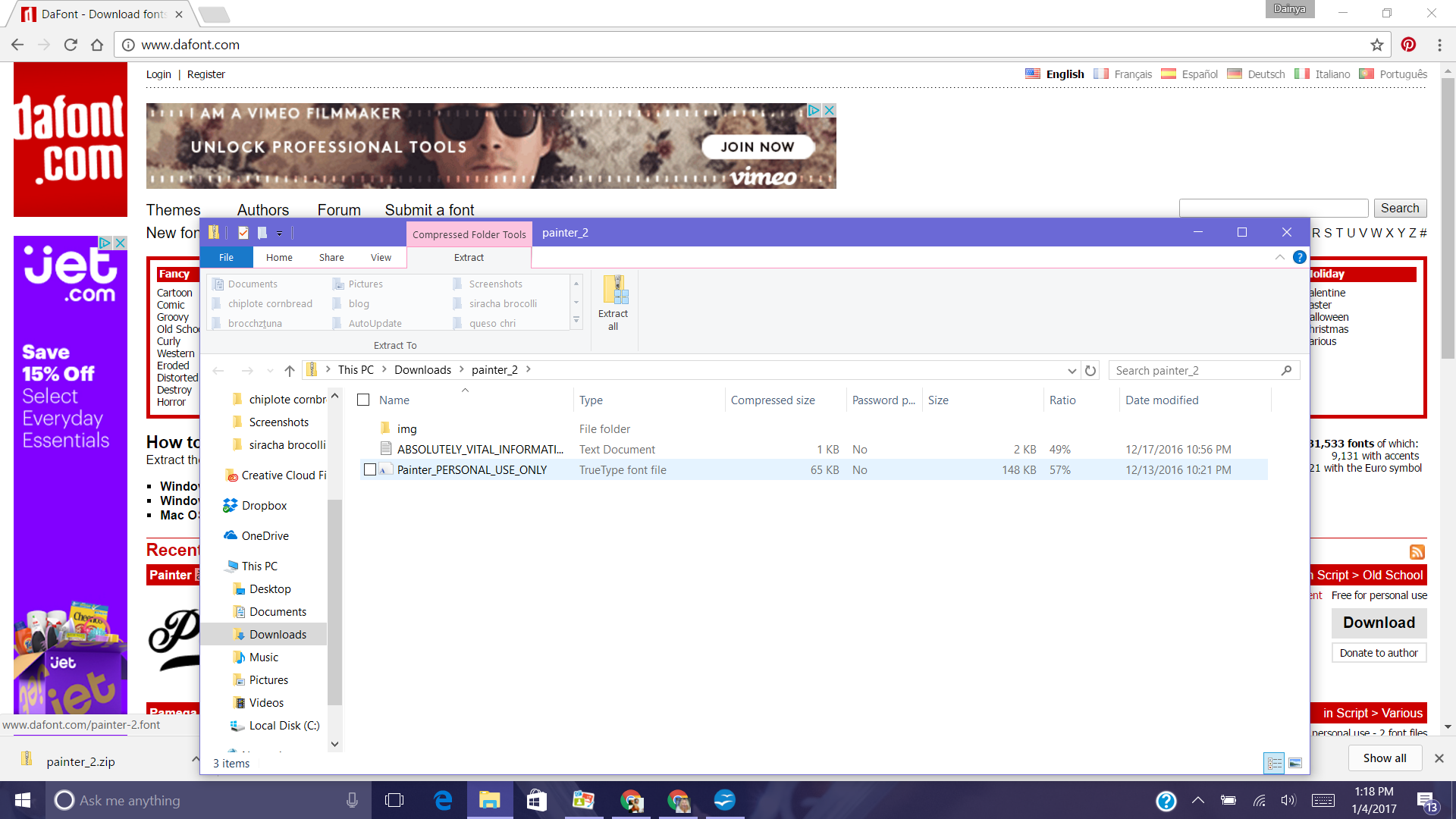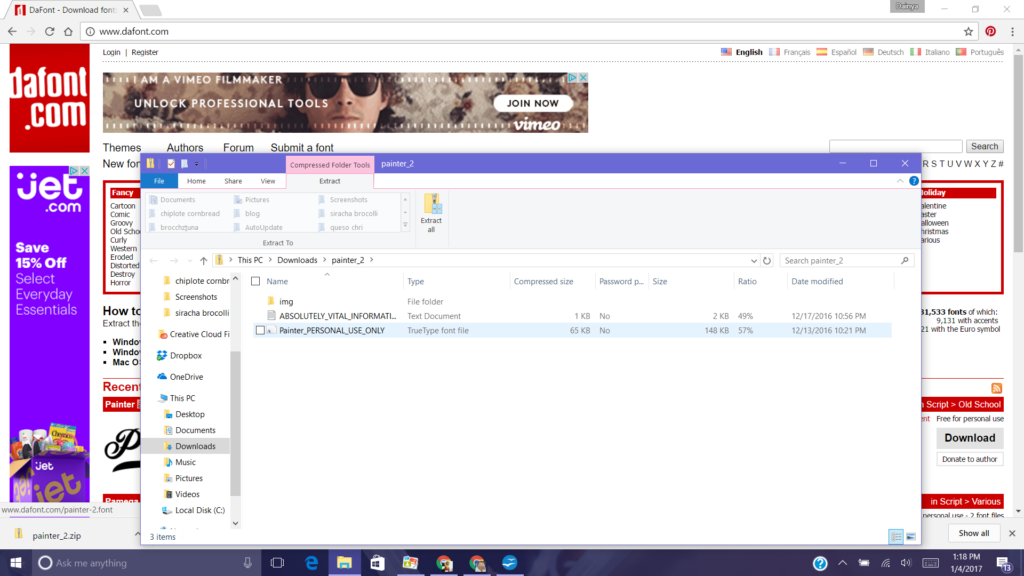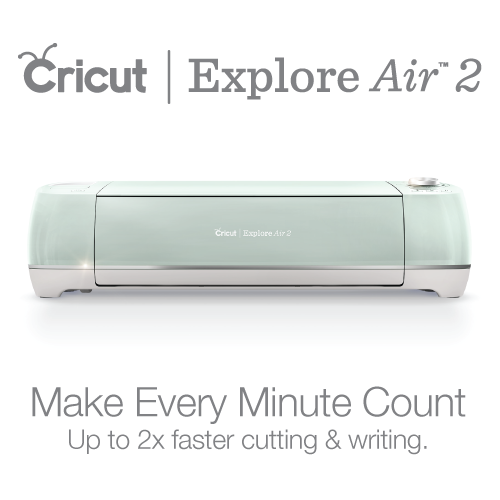 Next open the folder at the bottom of your screen and then double click on the the icon that looks like a blank sheet of paper with an A on it.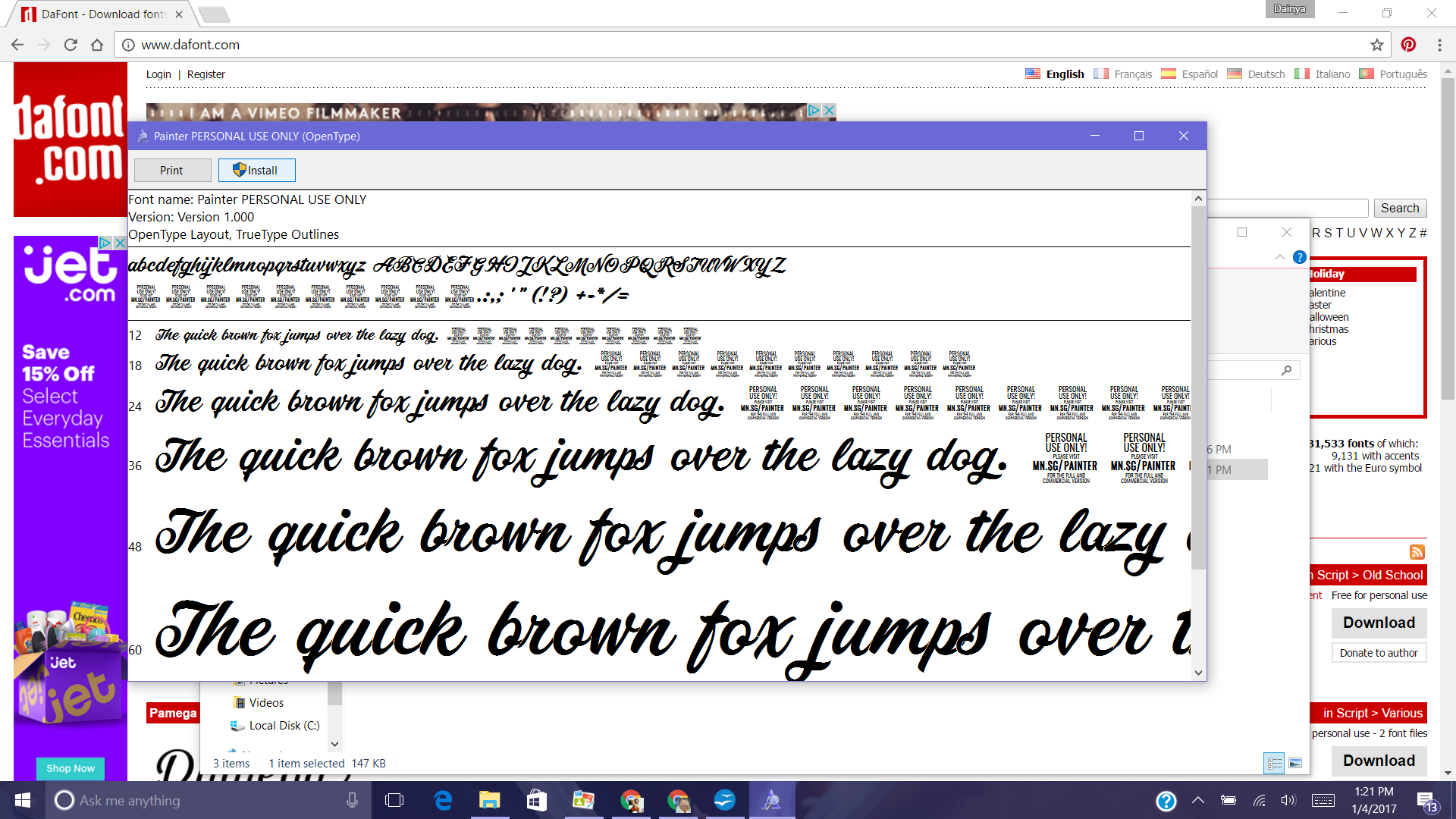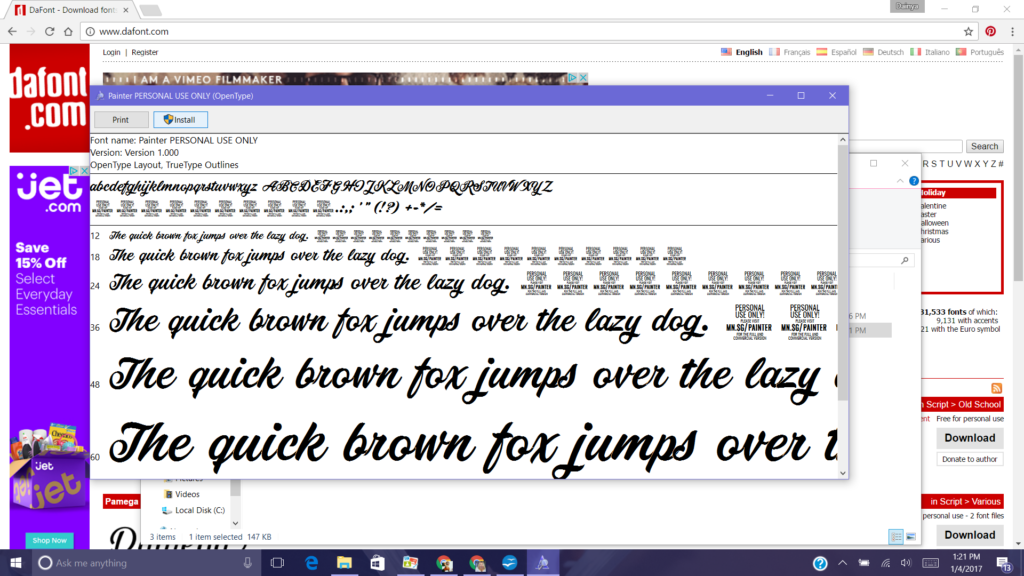 A window will pop up with different sizes of samples of the font. At the top of that folder will be an install button and click on it. Now the font is installed on your computer.
Using the Fonts in Design Space
You can use this font in any program that has fonts including Cricut design space. Before you can use this font in design space you have to make sure you are logged out of design space until the font is installed.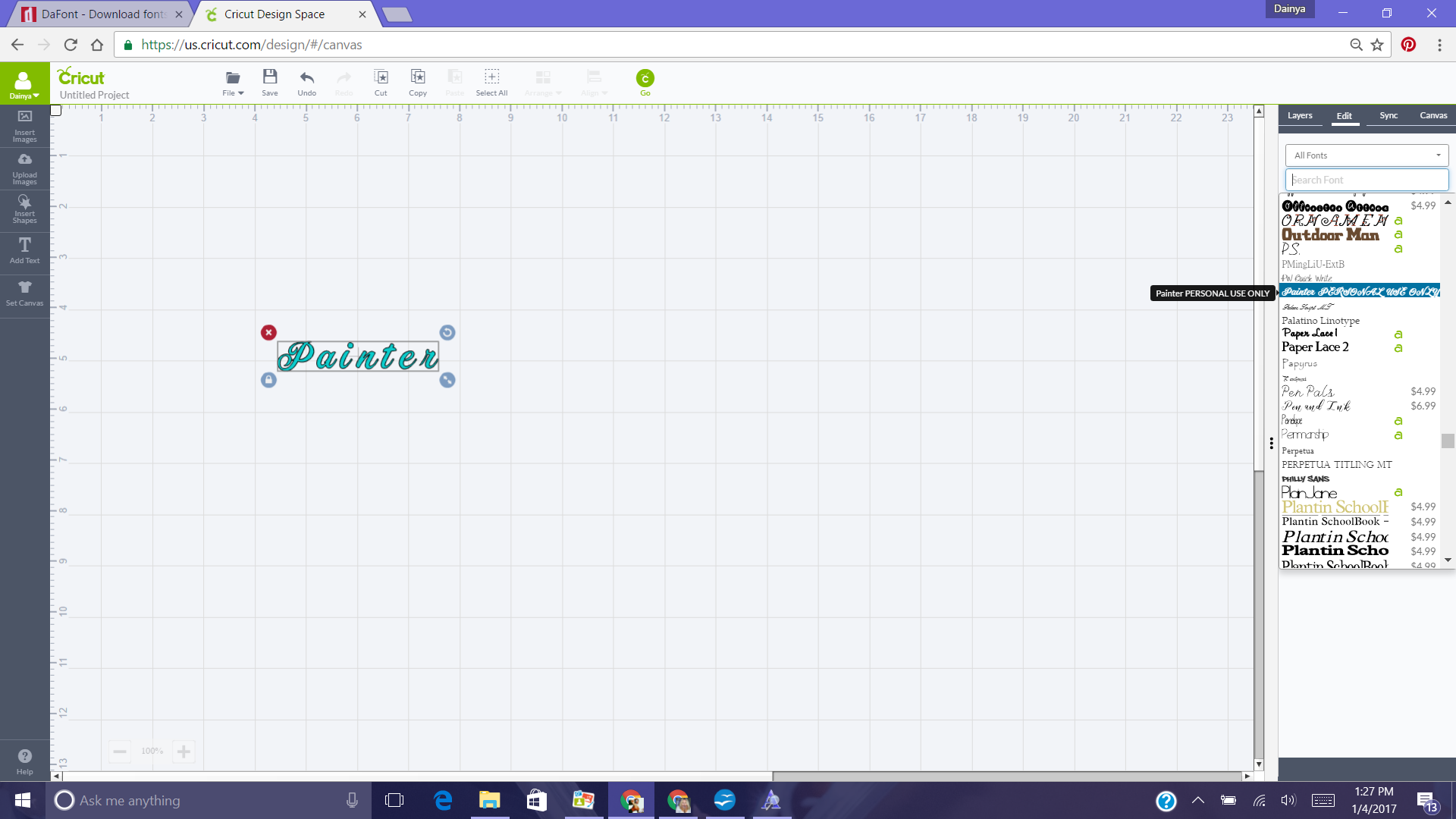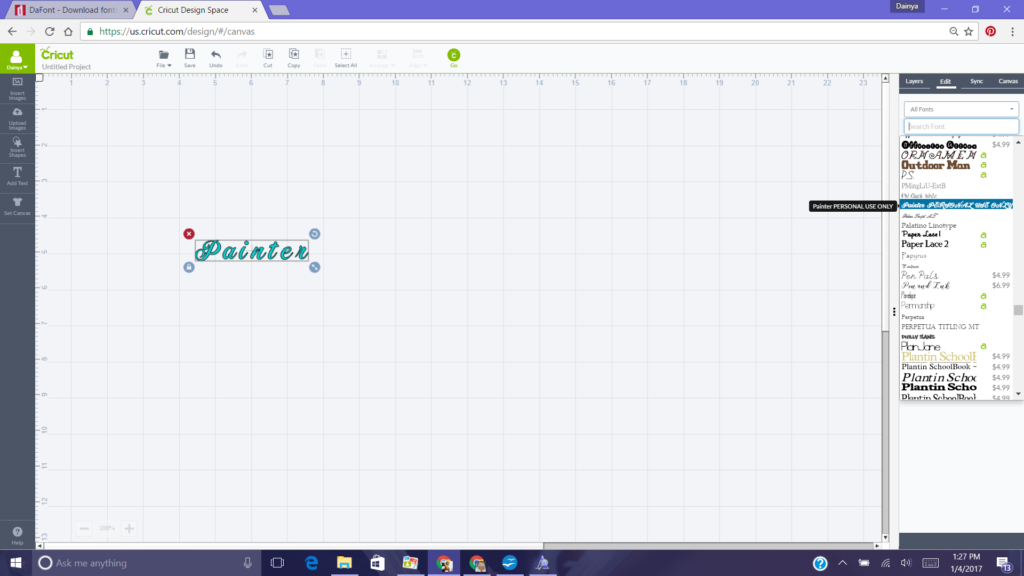 If you happen to be logged into design space it's no big deal. Just close it out and resign in and your font will be there.