A magical forest themed baby shower
perfect for the little man to come.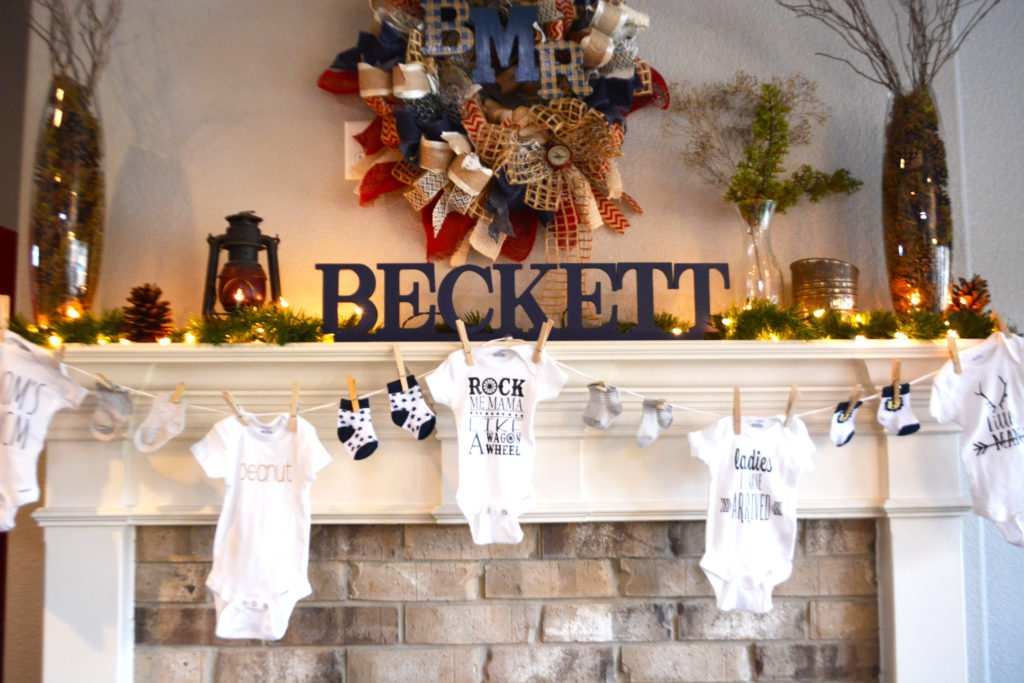 So when it comes to parties I'm the first to start planning ASAP. I love making the decorations, planning the activities, and coming up with the party menu. So when my best friend told me she was pregnant of course I offered to throw her baby shower.
I got started as soon as I knew the gender, or what we thought was the gender. Of course after preparing for a little girl baby shower we found out the little girl was actually a little boy. Total 180 on the party planning.
The mama to be decided on a forest themed baby shower. Anything a little country/woodsey was the idea she wanted to go for. Ughhh…that was probably one of my least knowledgeable subjects. I am the complete opposite to everything that was me. So it was time to put on my thinking cap.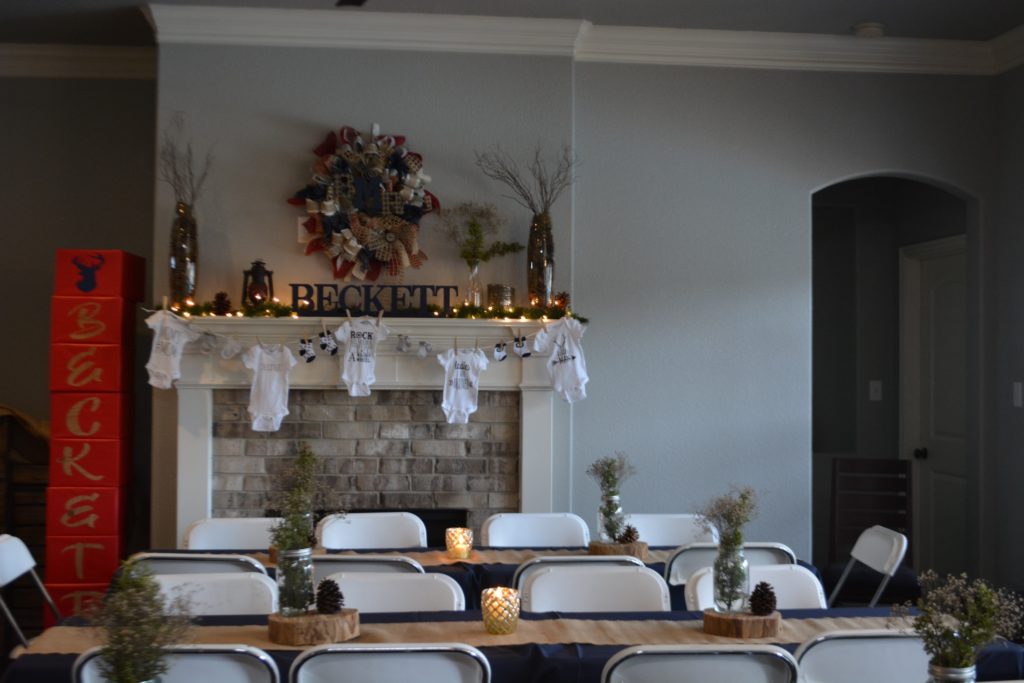 In the end my living room and kitchen was completely transformed into a magical forest. Even though I LOVE throwing parties when it comes down to the day before and day of I turn into a complete stressed mess. But in the end everything turns out mostly how I wanted.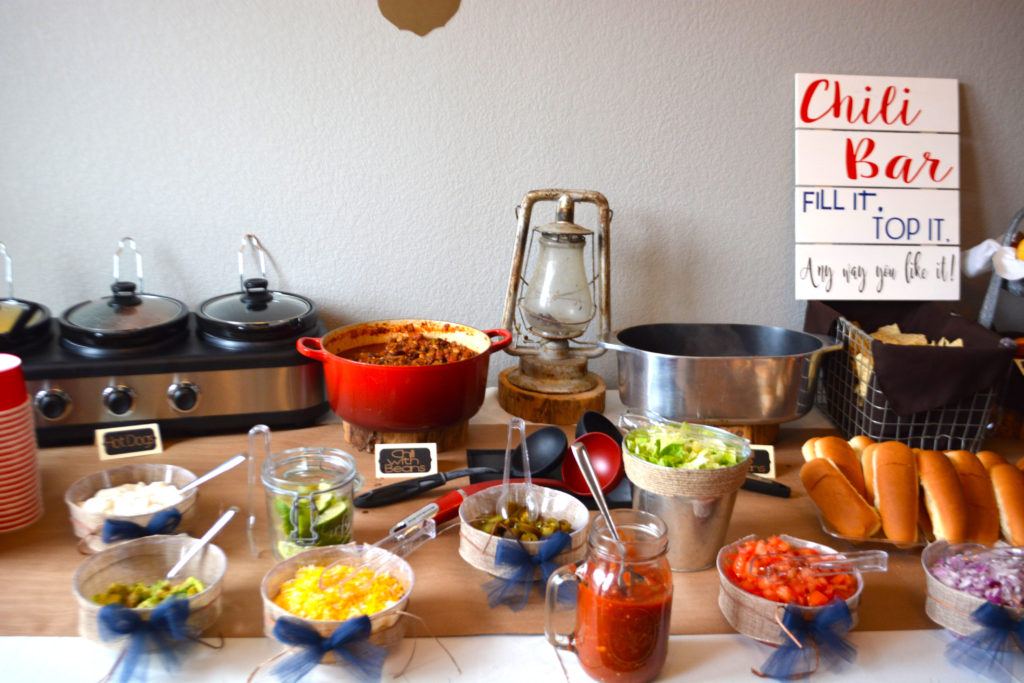 The mama-to-be decided on a chili bar for the main course for the shower. There were so many options you could make with the chili from just a bowl of chili with some chiptole jack pepper cornbread or nachos, hot dogs, or Frito pie. And we had every type of topping you could think of. This turned out to be a big hit and also went perfect with the winter weather.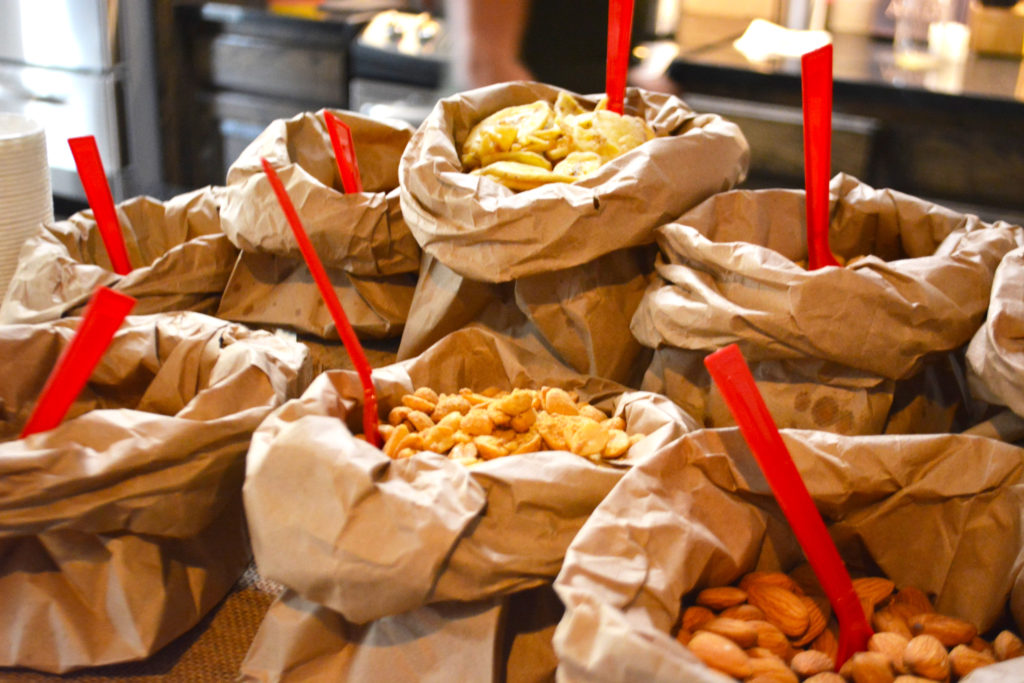 Of course if you're having a forest/woods themed party you have to have a trail mix bar. I just stocked up on different kinds of nuts, and dried fruits and stuffed them separately in some brown paper bags and stuck a spoon in each. Then I provided some brown paper bags so people could fill them up with whatever nuts and fruits of their choice.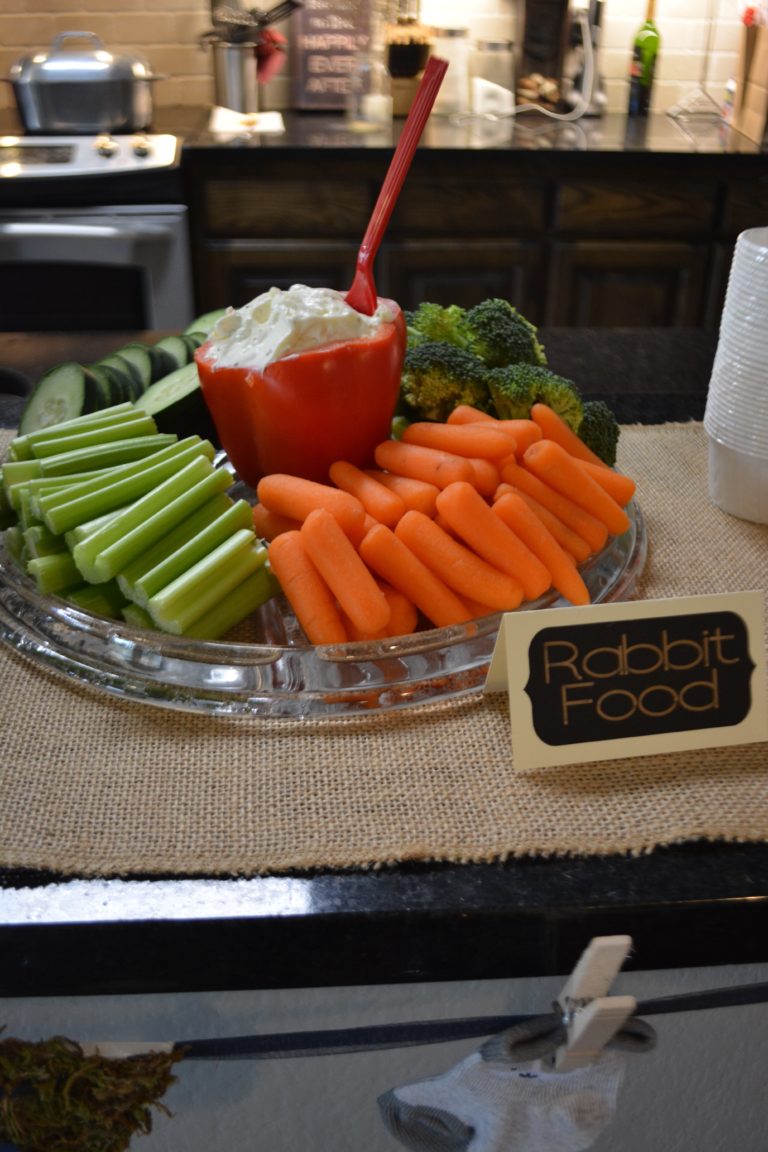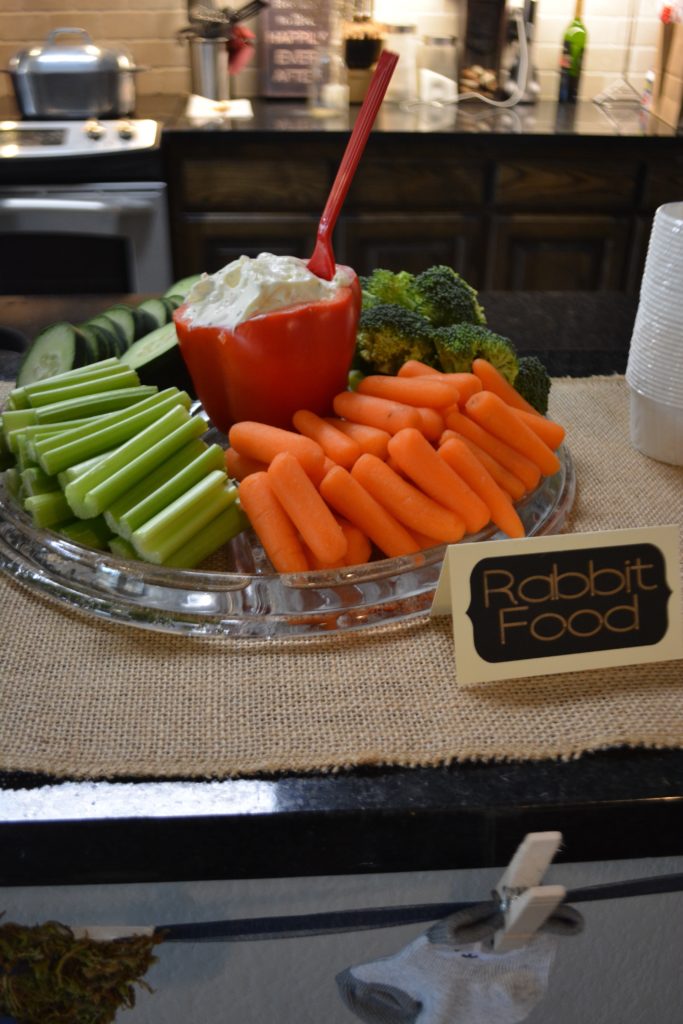 A little "rabbit food" for a nice appetizer. Veggies and ranch dressing always seem to go fast.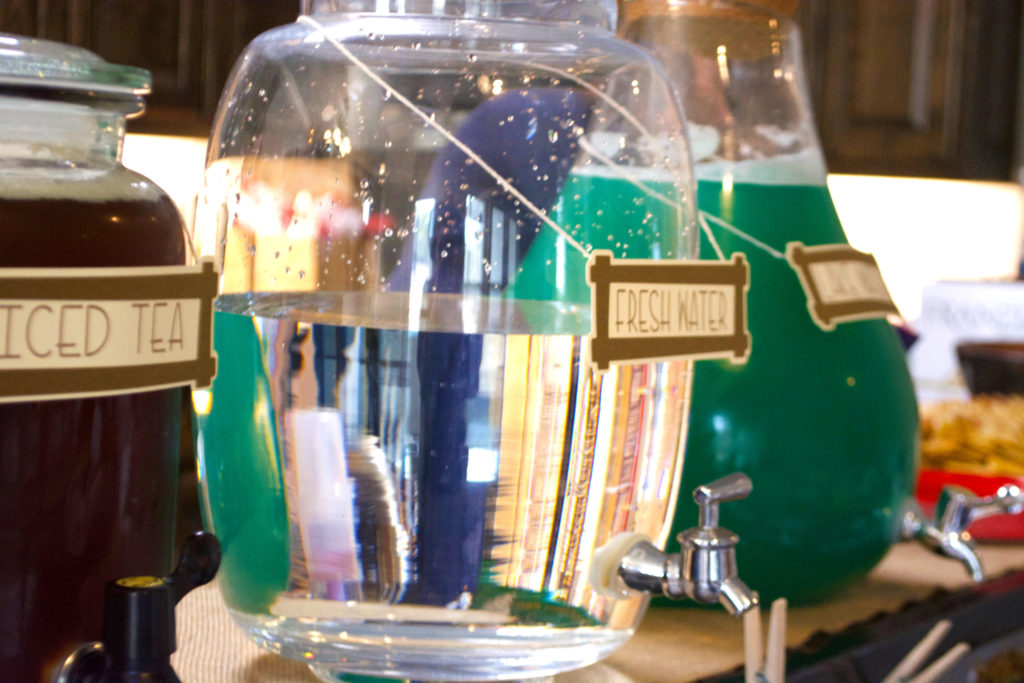 Since this was a baby shower I wasn't too sure on the amount of alcohol I should offer. So when went with just regular tea, water, and one alcoholic punch drink. And of course the alcoholic drink went faster than any of the others. All this "pond water" was made up of was blue Hawaiian punch, pineapple juice and Moscato wine. Equal parts of each. I think later on we decided to make more with a little added coconut rum for that extra kick.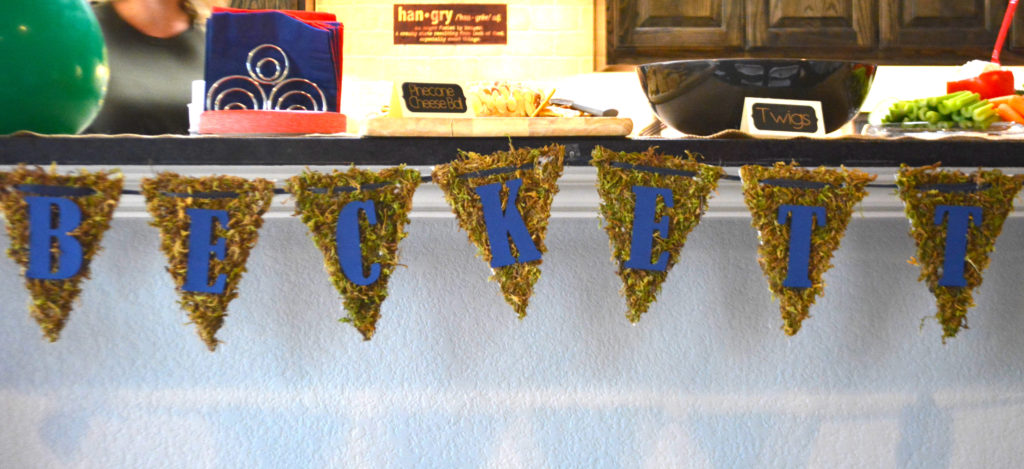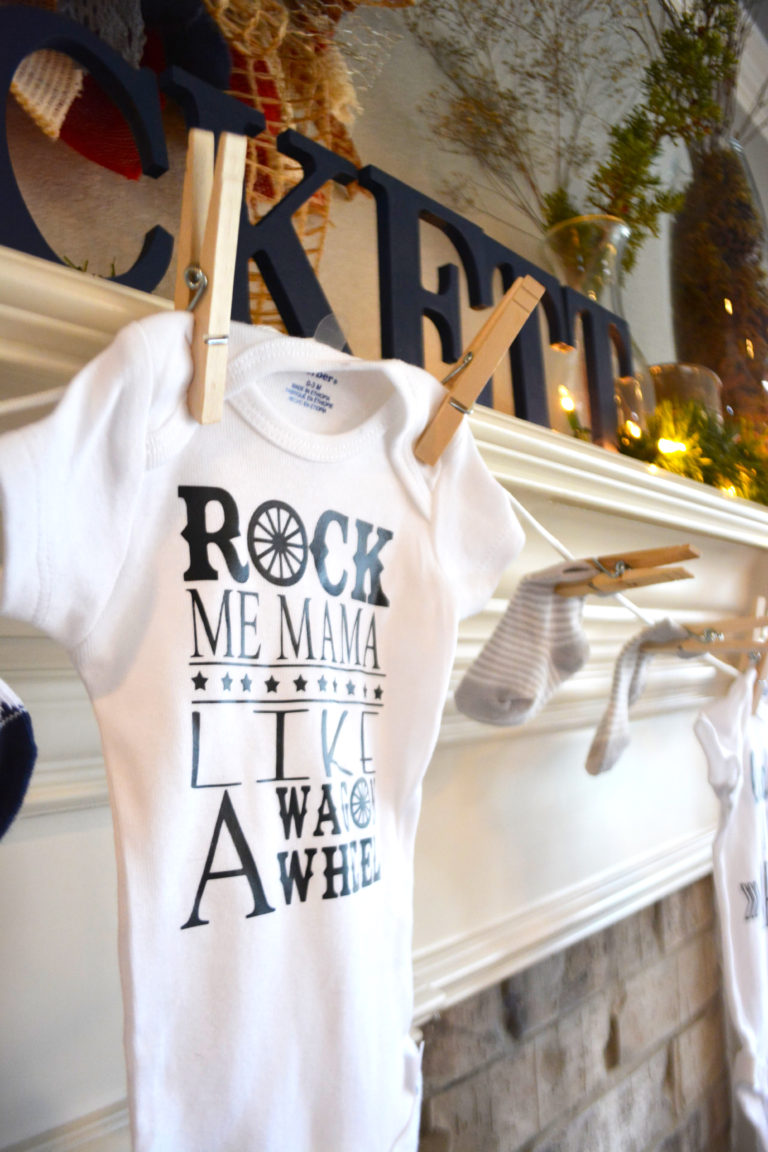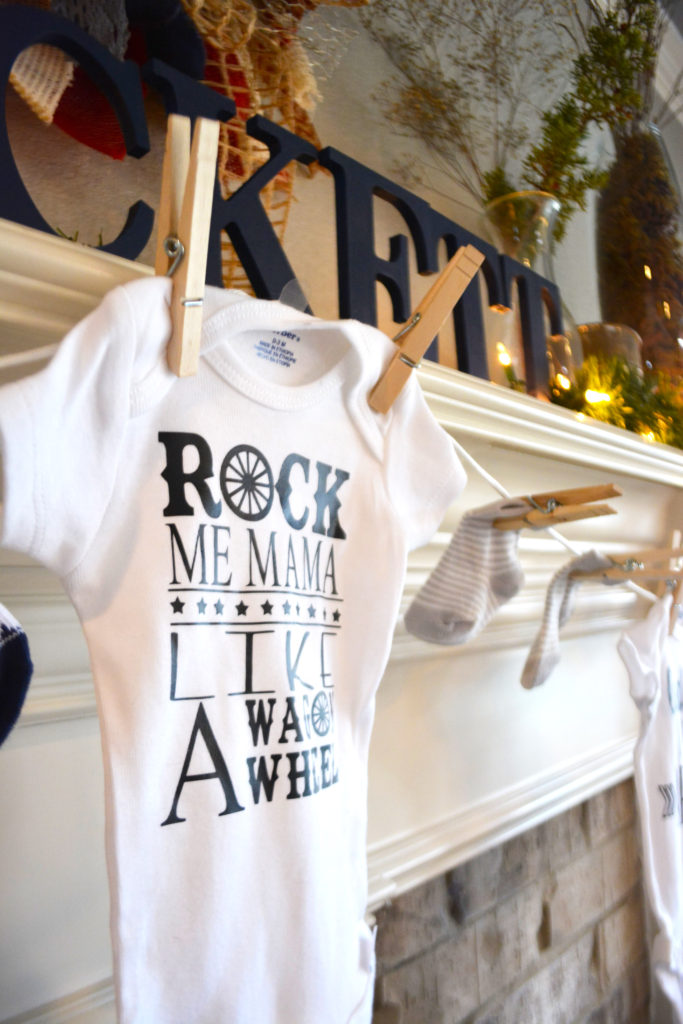 Owning my Cricut Explore Air™ 2 machine machine sure does come in handy when throwing a party. The decorations you can make with this machine are endless. From cutting out letters or making cute onesies to use as decorations. To learn more about Cricut go here.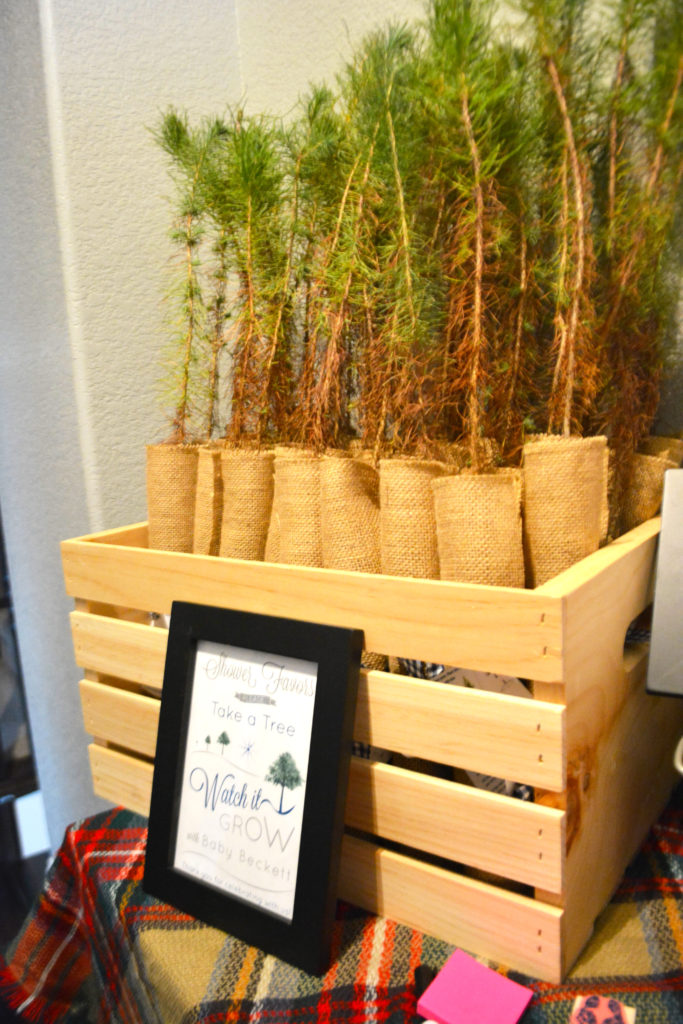 The party favors were newly grown trees that people could take home and plant in their yard and watch their tree grown as the new baby grew up to be a little man.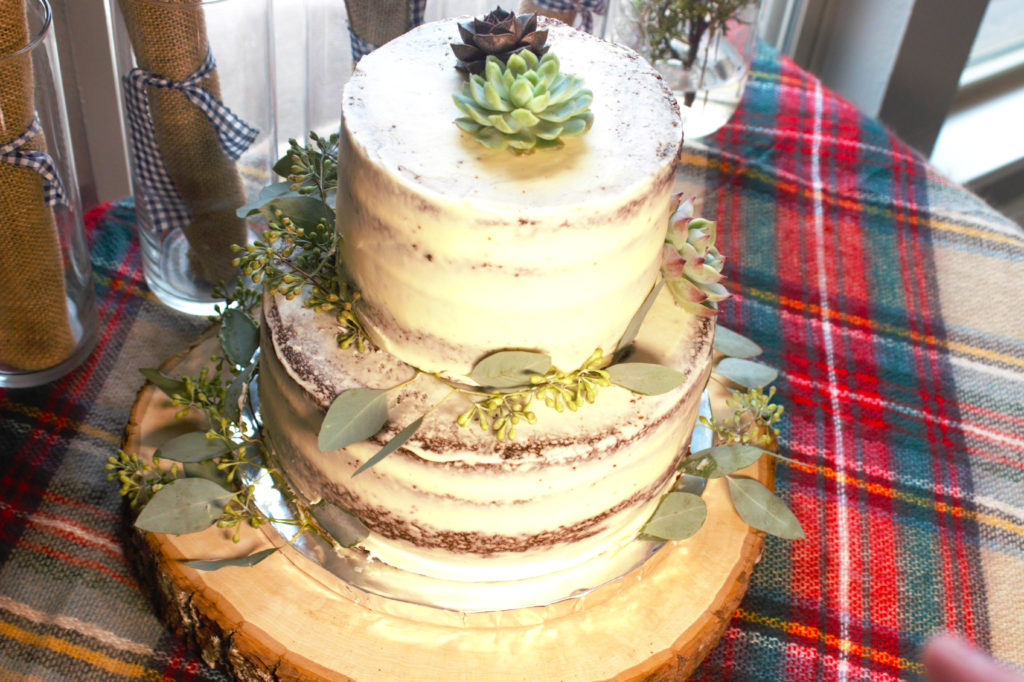 At the end of the day the mama-to-be was happy and all the guest had a wonderful time. At that time little did I know I would be having another baby shower very soon. MY OWN BABY SHOWER!