Free Pretty Fonts For Cricut
---
A collection of free pretty fonts for Cricut that you can download and use for free in Cricut design space. With just a few steps you can use any of these fonts in design space.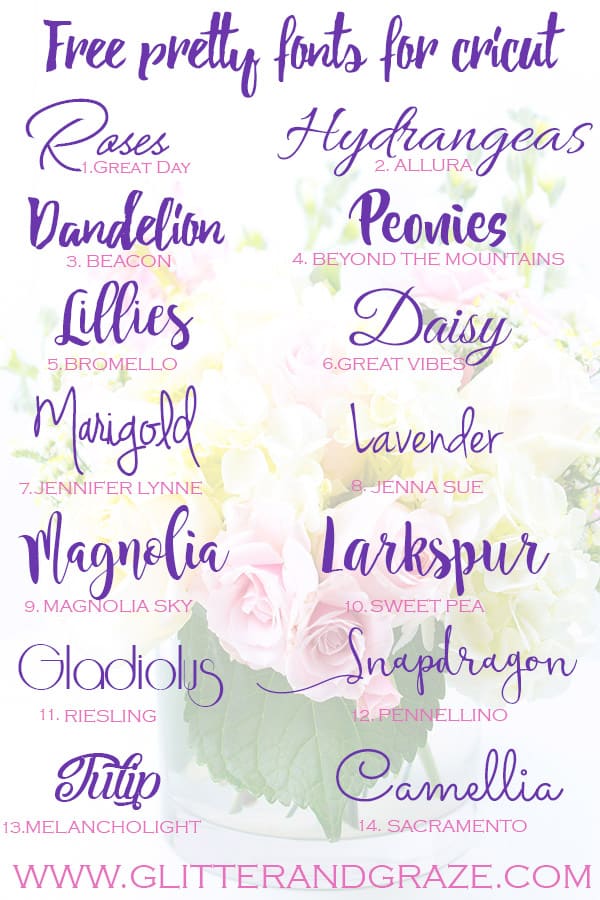 1. GREAT DAY 2. ALLURA 3.BEACON 4. BEYOND THE MOUNTAINS 5.BROMELLO 6. GREAT VIBES
7. JENNIFER LYNNE 8. JENNA SUE 9. MAGNOLIA SKY 10. SWEET PEA 11.RIESLING
12.MODESTY 13. MELANCHOLIGHT 14. SACRAMENTO
We all love working in design space, but the font selection does come limited until they want you to buy them to use. Why pay for fonts if you can download them for free?
If you don't know the steps in downloading fonts so they will show up in design space go to the post Free Fonts for Cricut and learn how. It's so simple.
The number 1 thing I always remind people is before the fonts will show up in your design space is you have to completely close out of design space after installation before the fonts will show up.
If you don't already have design space open then that's good. After installing the fonts just open design space and your fonts will be there.