With this pan seared Chilean sea bass you can whip up one of those "wow" meals right in the comfort of your own home.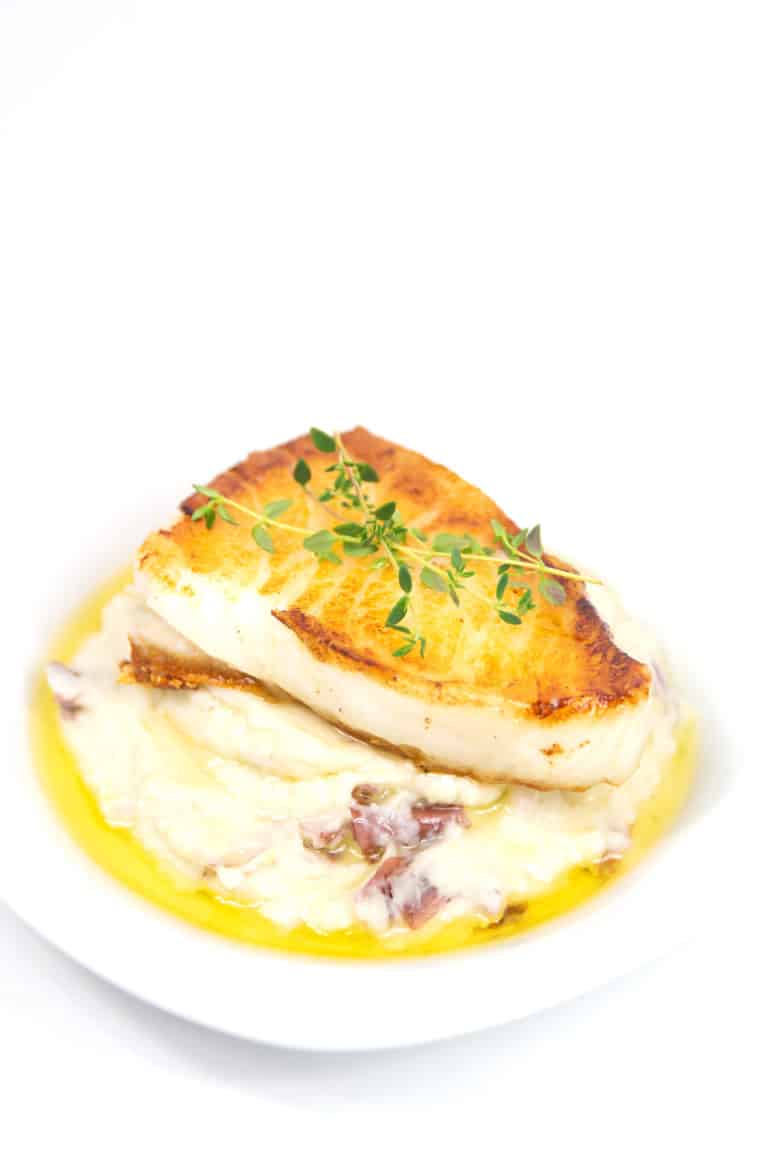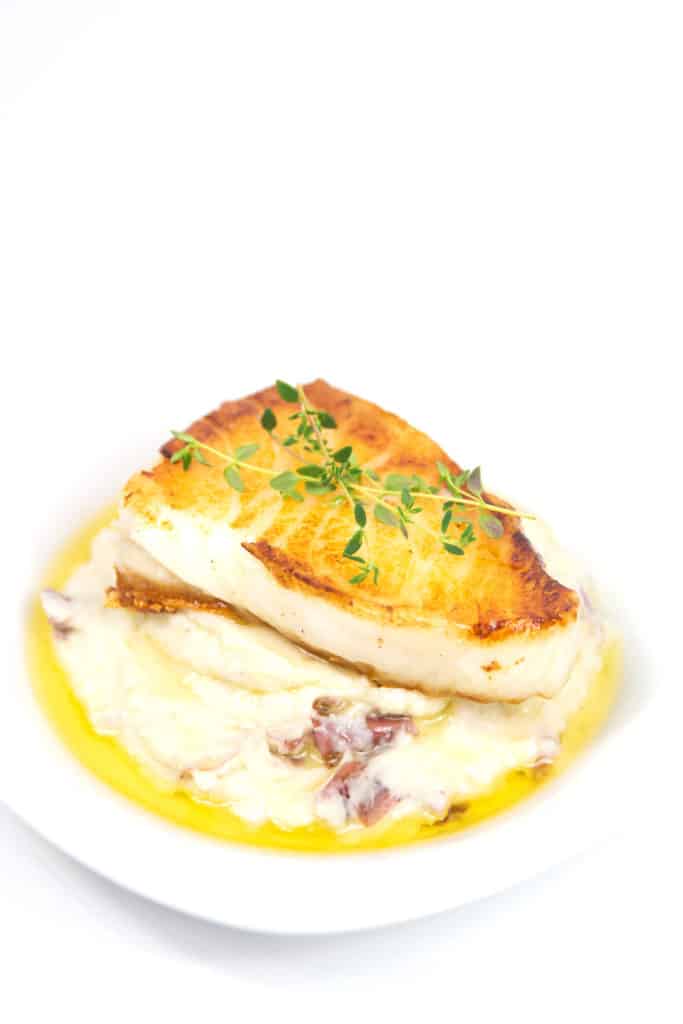 So if you don't keep up with my blog then I'll give you a little info about my husband. He is the pickiest eater I have ever met. I mean ridiculously picky when it comes to food. So picking cooking dinner or picking a restaurant to go eat at is such a pain.

I guess being a picky eater makes it where out of the few things you like, you REALLY like. Of course the man loves steak (we are from Texas and all), obsessed with crab cakes, and loves sea bass.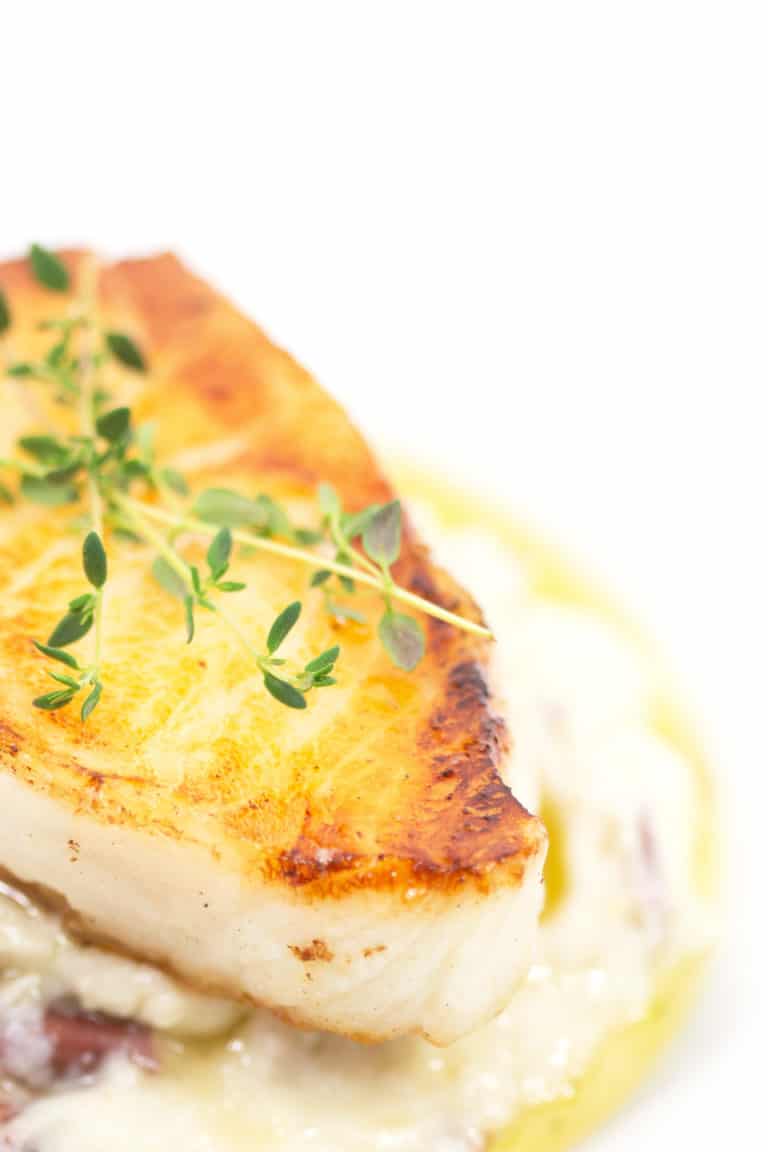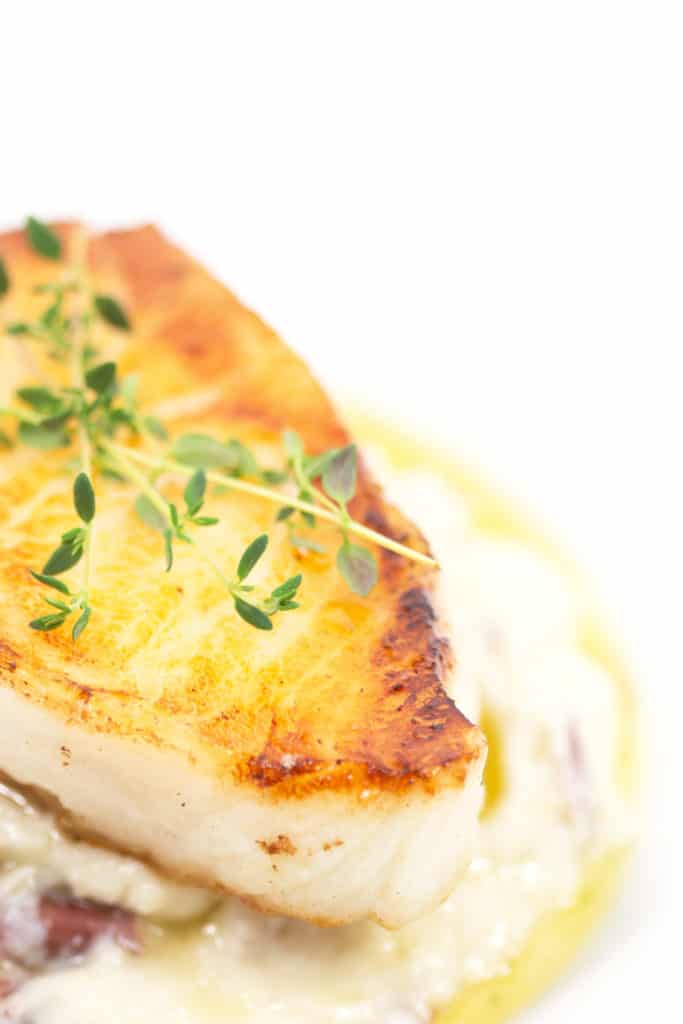 I don't know what has happened in the past couple of years, but it is almost impossible to find sea bass regularly on the menu. I can think of one place locally that doesn't ever take sea bass off of its menu and course that sea bass is so so.

His favorite place to get sea bass when they have it only has it on certain weekends. There's no specific weekend and the staff doesn't even know until right before if they are going to have it. So I will randomly call maybe 2 weekends out of a month and ask if they have it and it seems like it has been a year since they have said yes.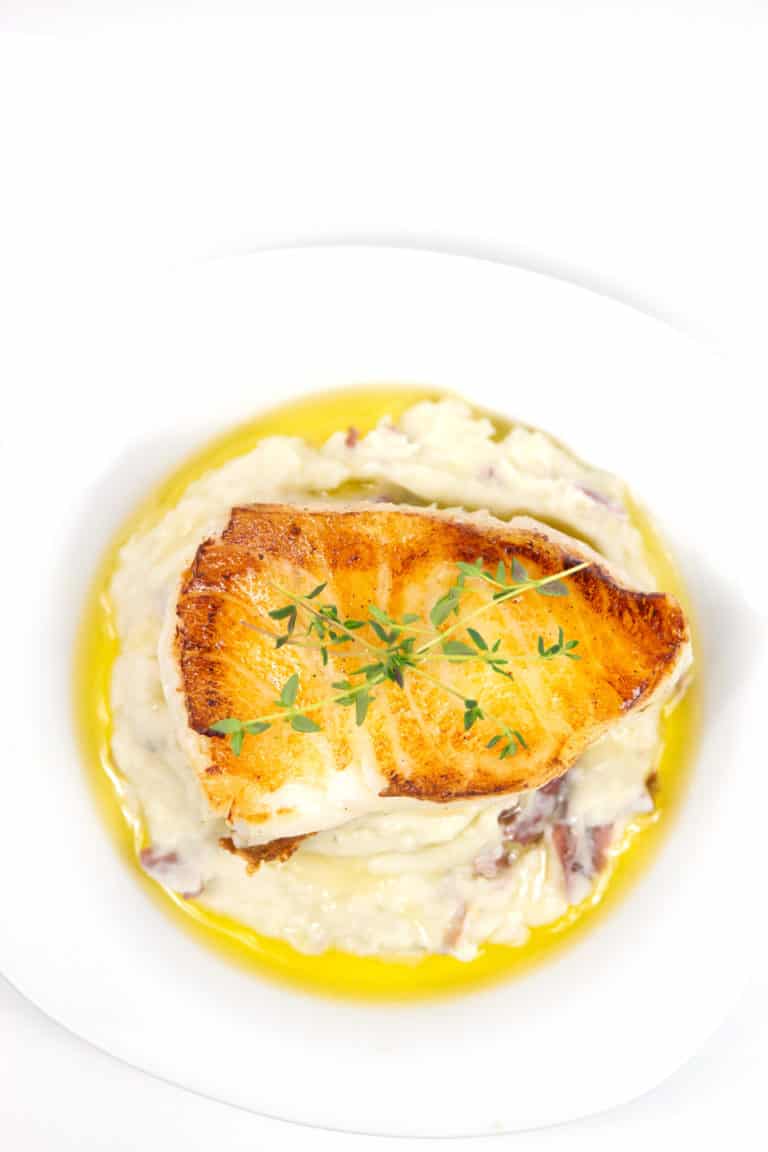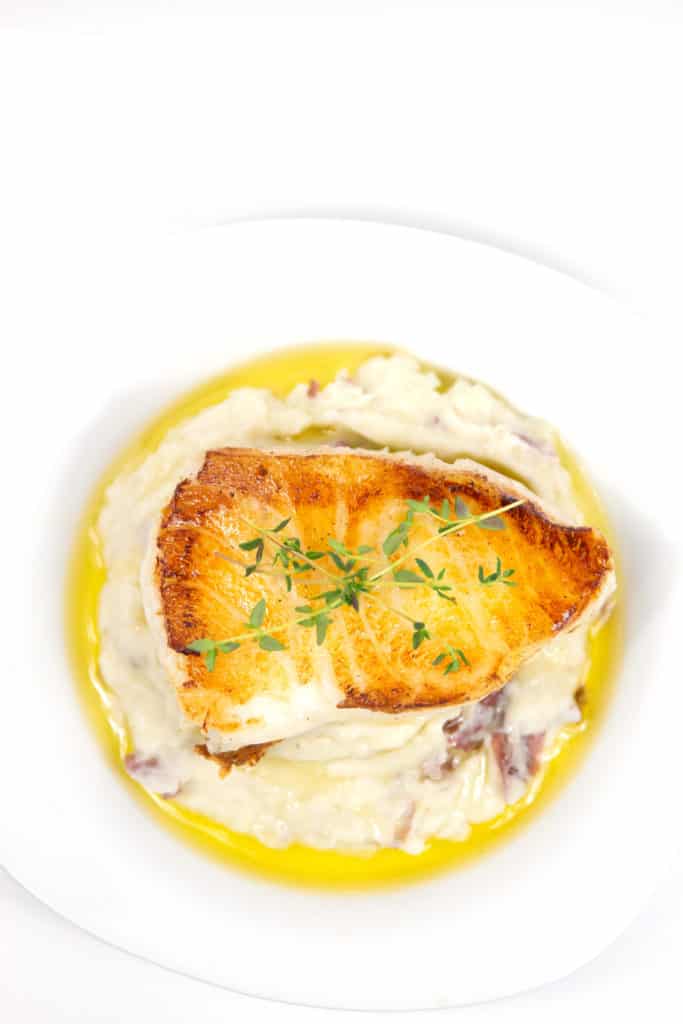 I told myself I would figure out how to get this man his sea bass that he loves by just cooking it myself. I get a little nervous when it comes to cooking more expensive items for the first time. It's like you paid so much for it and you really don't want to mess it up.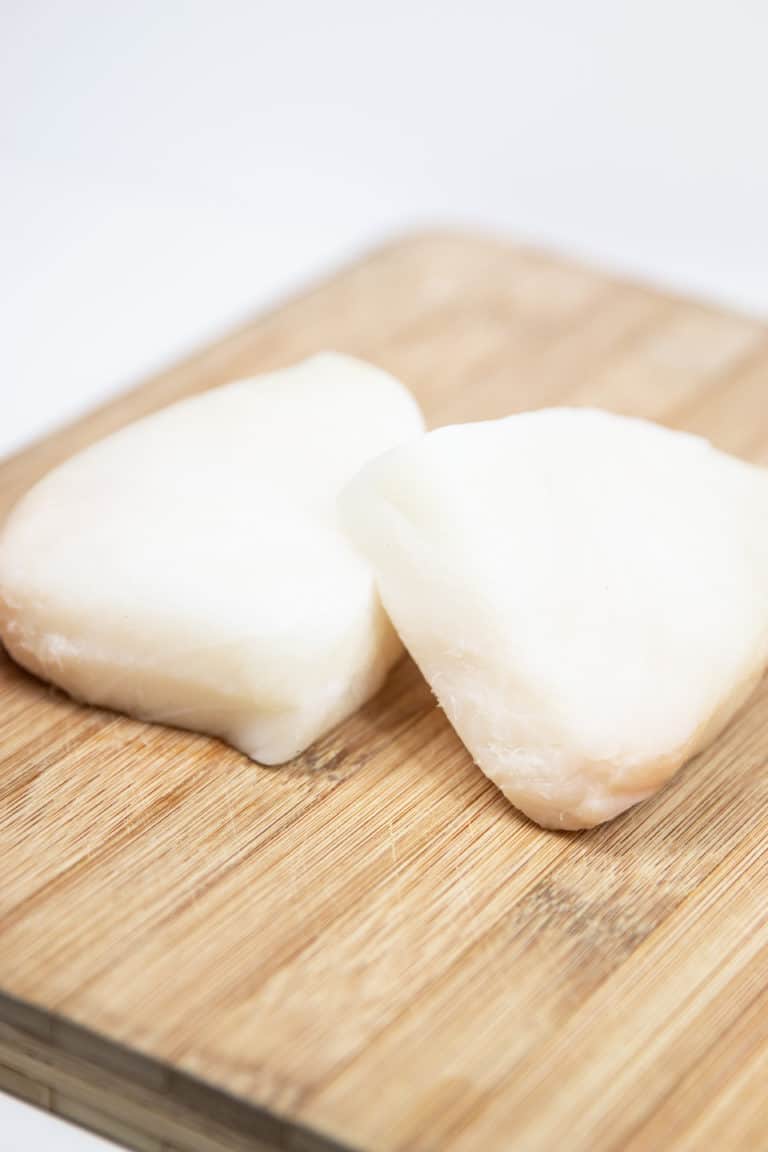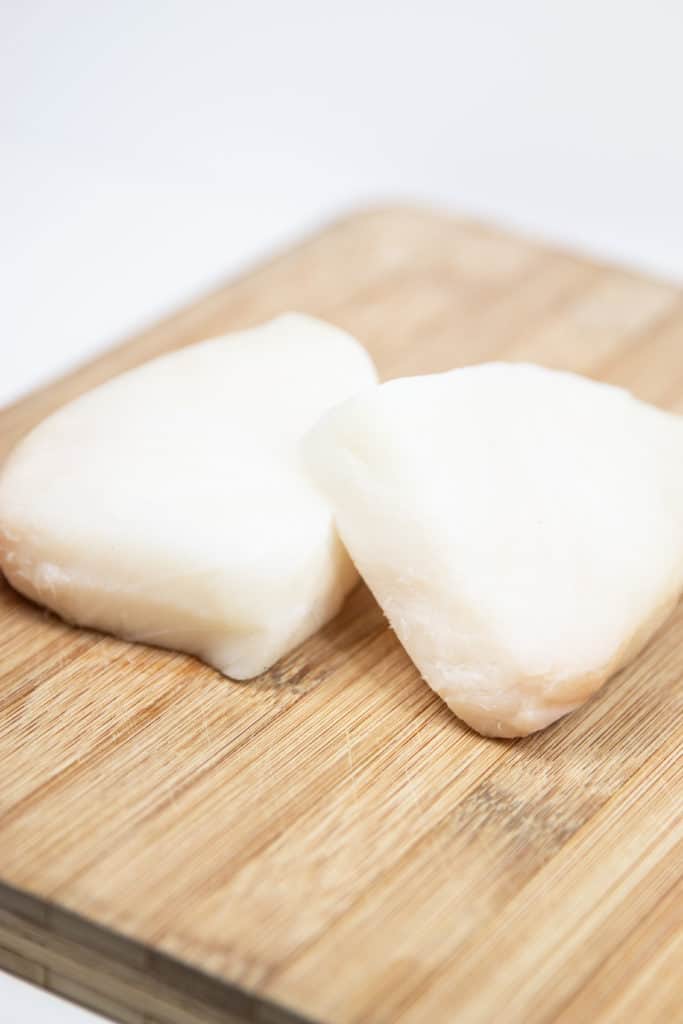 My local specialty store, Central Market ran a great deal on this luscious fish for around $24 a pound. Great deal seeing a normal serving is around 6 ounces per person. Made we wonder why when you order sea bass at a restaurant it will usually run you around $35 a plate.

I can tell you this, this fish really couldn't be any easier to make.  I was worried about that after pan searing it it wouldn't be cooked enough and I would have to throw it in the oven for a few minutes.
 That was not the case.  I consider these filets pretty thick, but cooked all the way through just using a pan.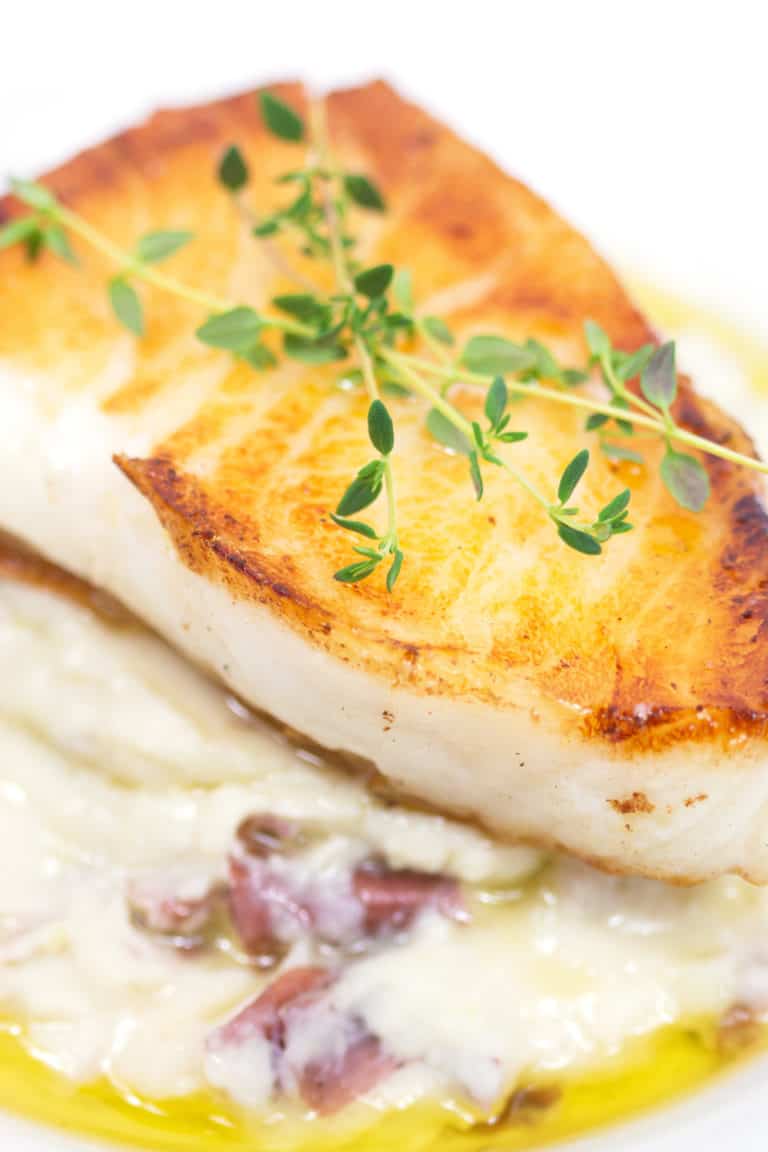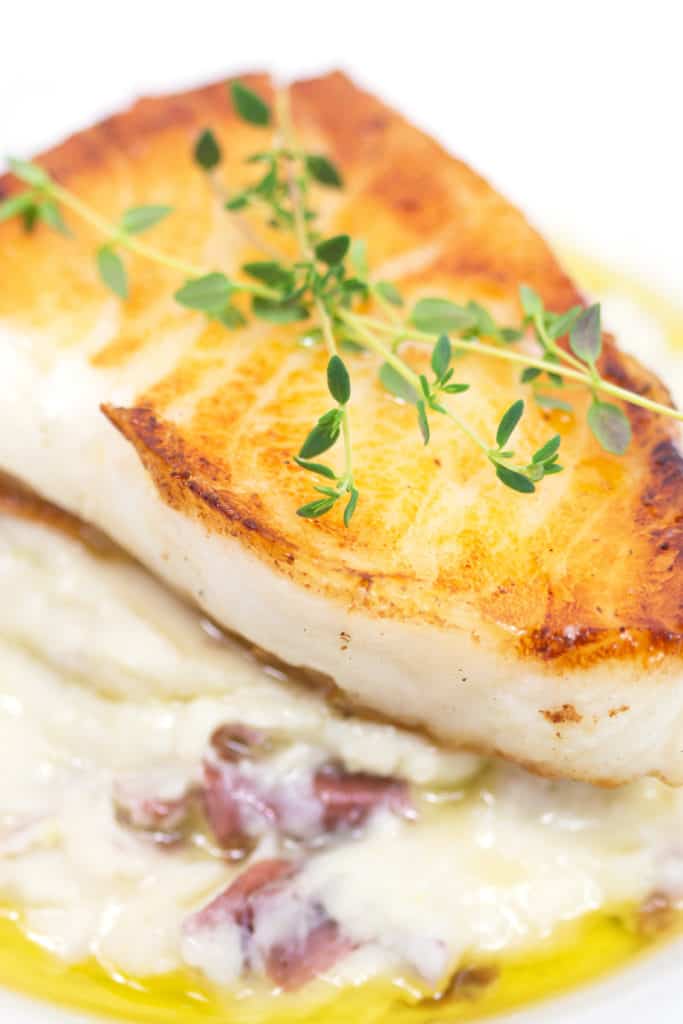 Once your fish goes down in the pan don't move it until it is time to flip. This is a very tender flaky fish so moving it around might break it right in half and then no more pretty display.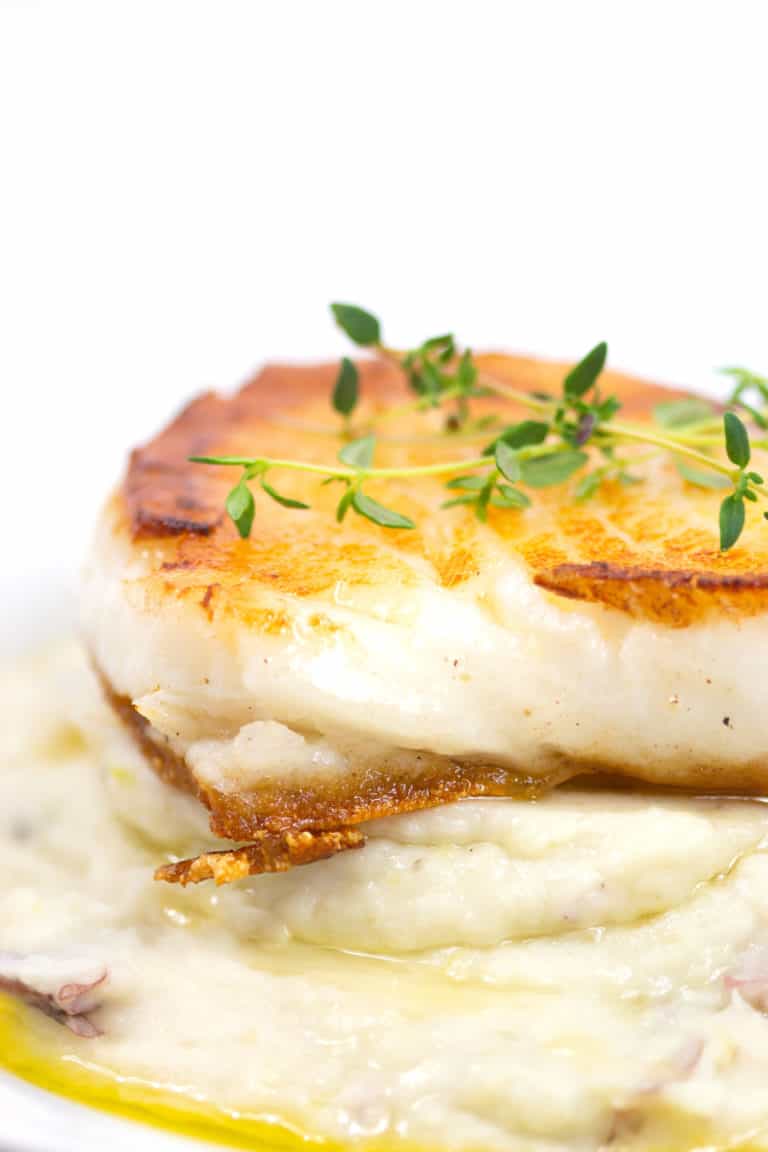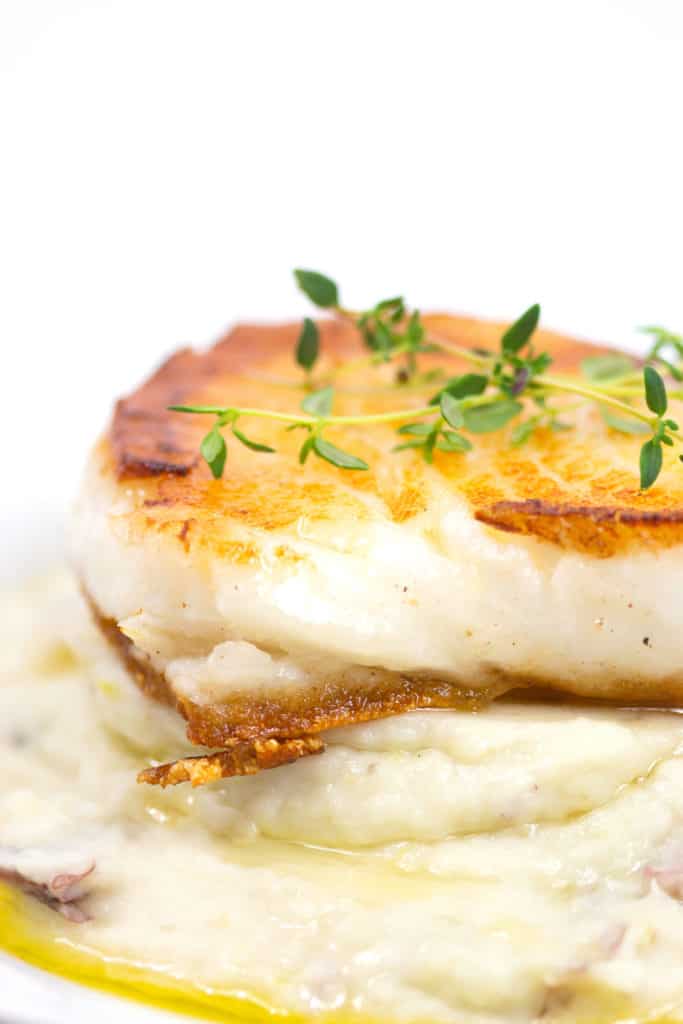 In a separate pan I melted some butter and minced garlic and then strained the garlic right before serving. Placed my fish right on top of some creamy mashed potatoes and inner was served.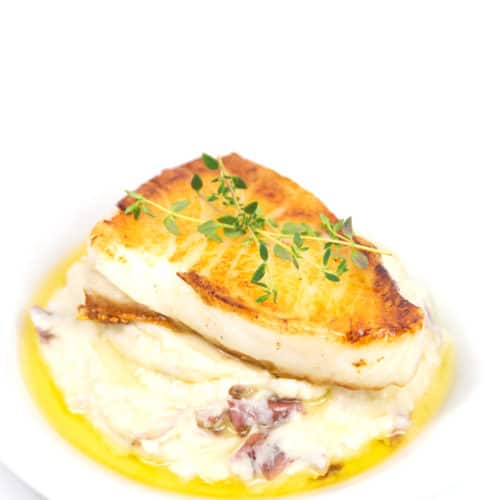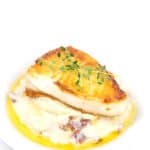 Print Recipe
Pan Seared Chilean Sea Bass
With this pan seared Chilean sea bass you can whip up one of those "wow" meals right in the comfort of your own home.
Ingredients
12

oz

chilean sea bass

2

TBSP

olive oil

1/4

cup

butter

1/2

TBSP

minced garlic

salt
Instructions
Let sea bass sit out for 30 minutes before cooking

Add butter and garlic to a small sauce pan and shimmer

Add olive oil to another pan over medium heat

Pat dry sea bass and salt both sides of fish

Add fish to pan and cook for 4 minutes on each side

Strain garlic from butter and pour over plated fish

If you have thicker sea bass and it's not all the way cooked you can put in a 450 degree oven for a few minutes
Nutrition
Nutrition Facts
Pan Seared Chilean Sea Bass
Amount Per Serving (2 g)
Calories 600
Calories from Fat 522
% Daily Value*
Fat 58g89%
Cholesterol 135mg45%
Sodium 286mg12%
Protein 19g38%
Vitamin A 1050IU21%
Vitamin C 0.7mg1%
Calcium 7mg1%
* Percent Daily Values are based on a 2000 calorie diet.