Easy to make homemade croutons with a tangy twist. You'll love these Parmesan ranch croutons you won't be able to stop eating them.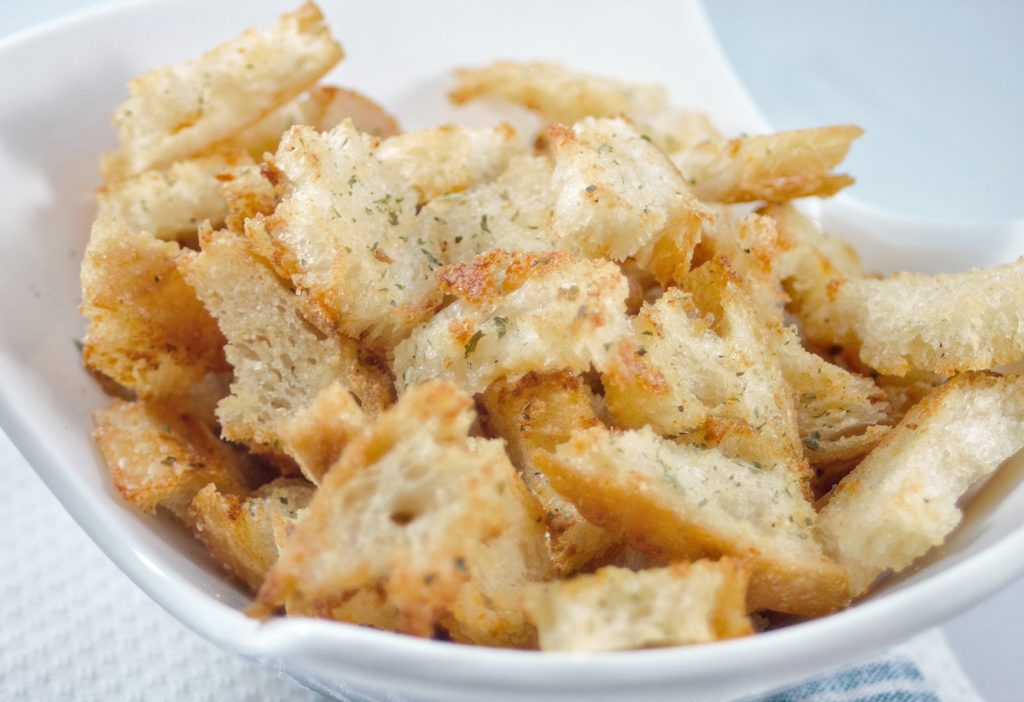 I just love bread. In any form I can get it in I'll eat it. Carbs, carbs, carbs. Why does it have to taste so good? And what's better than crunchy bread? Yeah, croutons. I find myself eating croutons straight out of the bag, dipping them in some ranch way too often.
I never buy croutons that aren't flavored with some kind of spice. The garlic cheese croutons are usually the ones I gravitate towards. But why not tang them up a little bit and flavor them with my favorite dressing of all time. Ranch dressing.
You're not going to believe how much these homemade croutons taste so much better than the store bought ones. You may never want to buy croutons again. Especially how simple these are to make.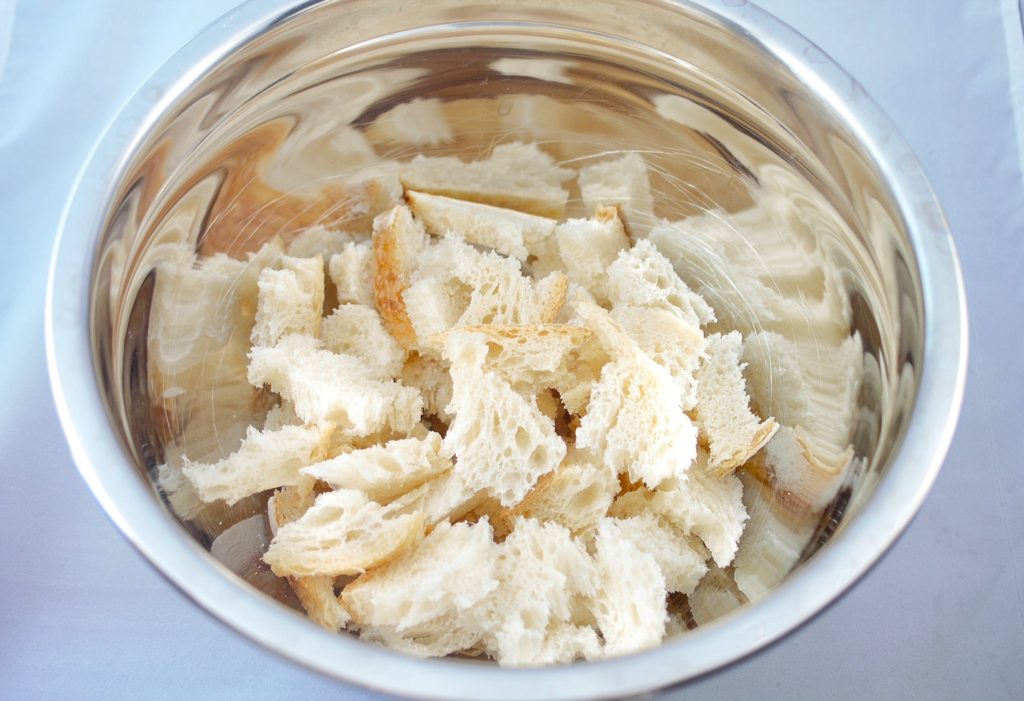 You want to start off with some day old bread. I love buying fresh baked bread at my local grocery store. Like I've mentioned before the grocery store I shop at has over 50 different kinds of daily fresh baked bread. So I take advantage of this very often.
The only probably with fresh baked bread is it doesn't last long before it starts to mold due to not having all those added preservatives. I usually don't get through the whole loaf before the mold comes about. So why not make some croutons out of it and get my moneys worth.
For this recipe I used sourdough bread (it's the kind my husband likes) and the croutons turned out really good. But feel free to use whatever type of bread you have on hand. I used 5 big pieces of bread for this recipe but you can double that if you are needing more than 4-5 servings of croutons.
You just want to tear the bread in bite size pieces with your hands. No science to it. Just tear away. I actually like the way of the odd shaped croutons this makes compared to the square shaped croutons you buy at the store. It shows who you are feeding that you took that extra step and made them fresh home made croutons.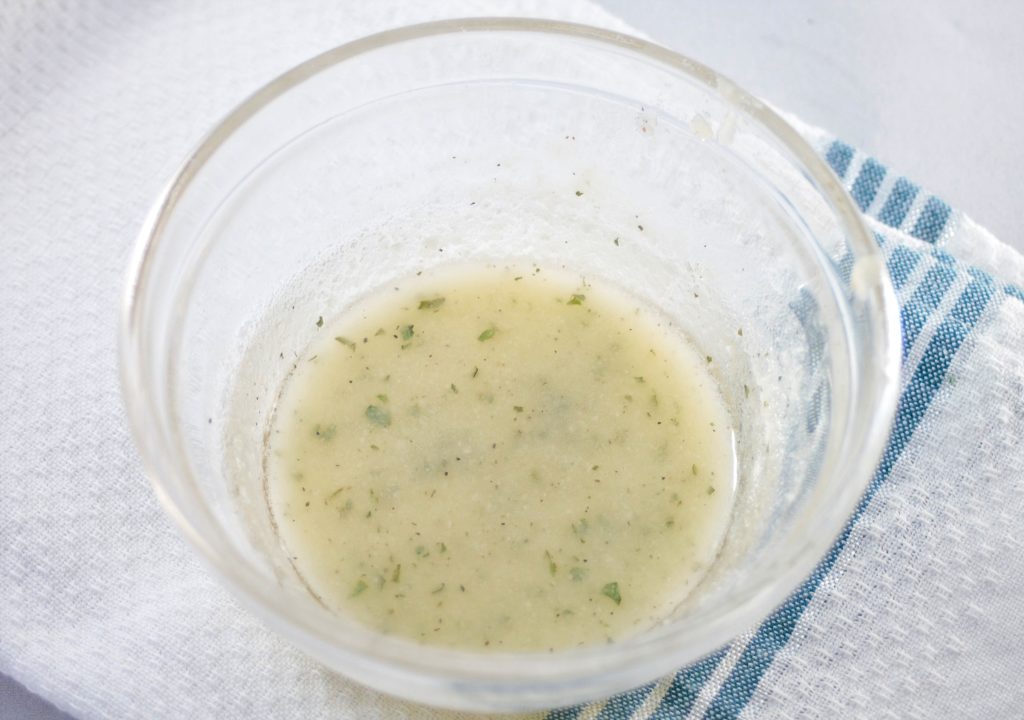 Next just mix together in a small bowl your oil, ranch dressing seasoning, and grated Parmesan cheese. Using a small whisk really mixes it together well. Next just pour over your bread pieces and stir it all real good to make sure each bread pieces gets coated.
If you are a really big cheese lover, you can take some extra Parmesan cheese and sprinkle more on top after you have coated your bread with the mixture.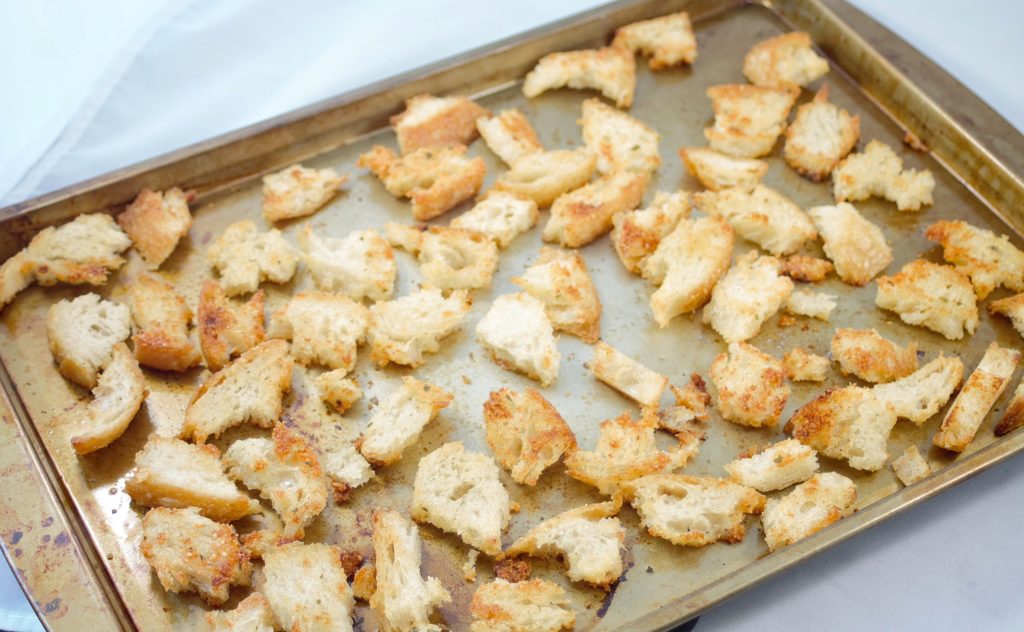 Then just lay your croutons out on your baking sheet and pop in the oven. After half way through cooking you want to take your pan out and flip all the croutons over. This is because the side of the croutons that is laying on the pan is going to brown more. So you want to get that even golden brown on both side.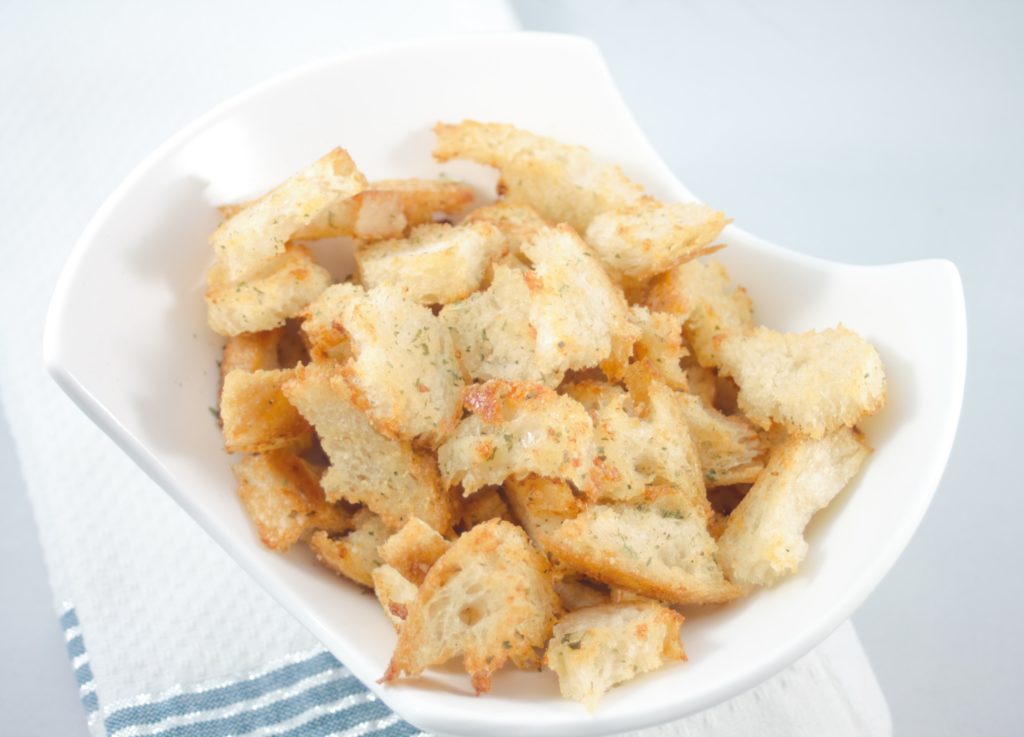 After they are finished cooking allow them to cool. You don't want to make your salad hot do you? Just try not to eat them all before they make it to the salad.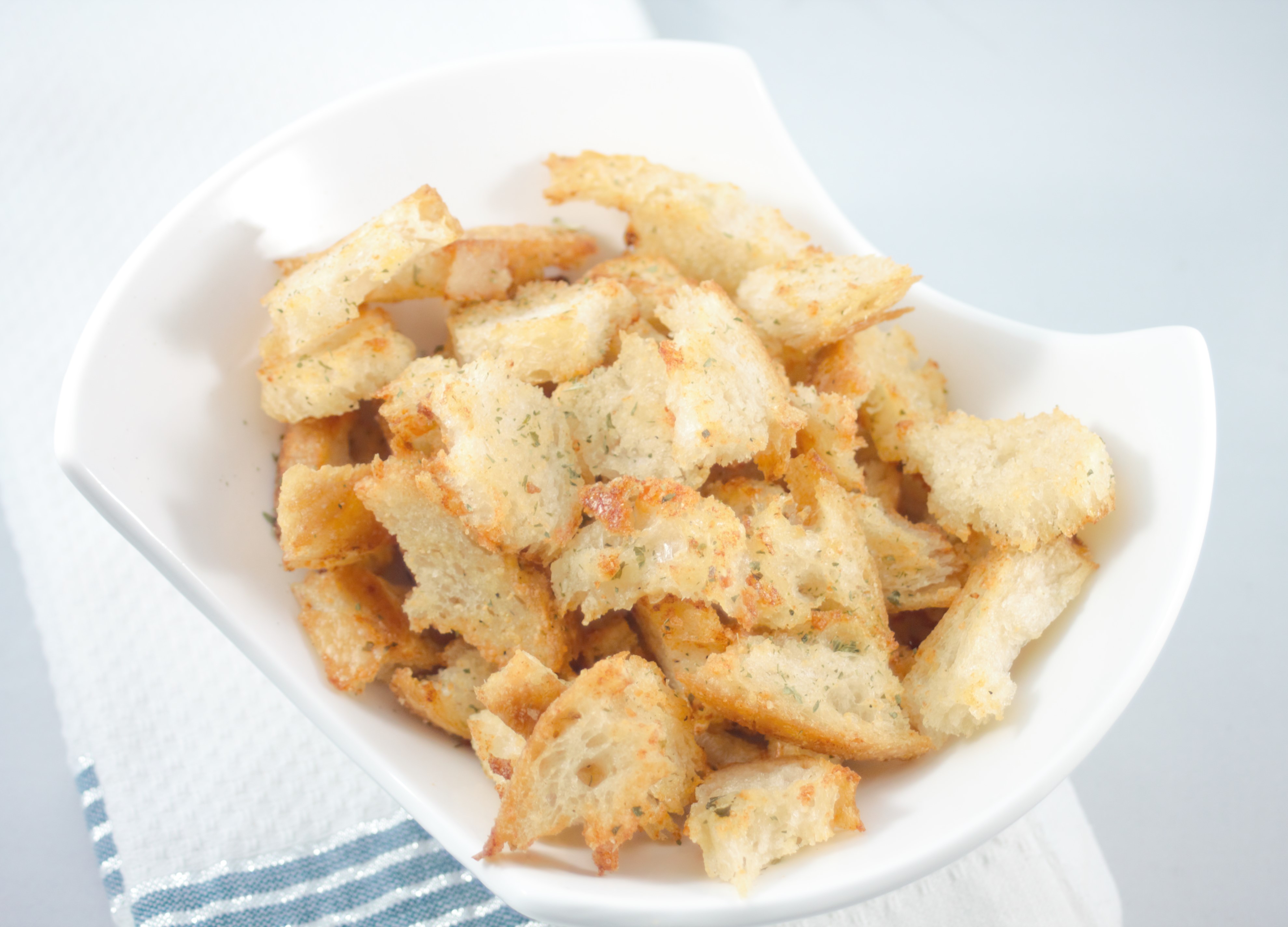 Parmesan Ranch Croutons
Easy to make homemade croutons with a tangy twist. You'll love these Parmesan ranch croutons you won't be able to stop eating them.
Print Recipe
Ingredients
5

pieces

of day old bread

3

TBSP

of canola oil

2

TBSP

ranch dressing seasoning

1

TBSP

grated Parmesan cheese
Instructions
Preheat the oven to 375

Tear your bread in bite size pieces and put in a big bowl

Add oil, ranch dressing seasoning, and Parmesan cheese in a small mixing bowl and mix together

Pour the mixture over the bread pieces and stir really well

Lay out on a baking sheet and bake for 20 minutes

Half way through cooking flip all the croutons over to get an even cook
Nutrition
Serving:
1
g
|
Calories:
97
kcal
|
Carbohydrates:
3
g
|
Fat:
8
g
|
Sodium:
470
mg
|
Calcium:
11
mg