Spaghetti Squash Casserole
This spaghetti squash casserole is a southern classic squash casserole with a twist.  You'll love it more than the original recipe.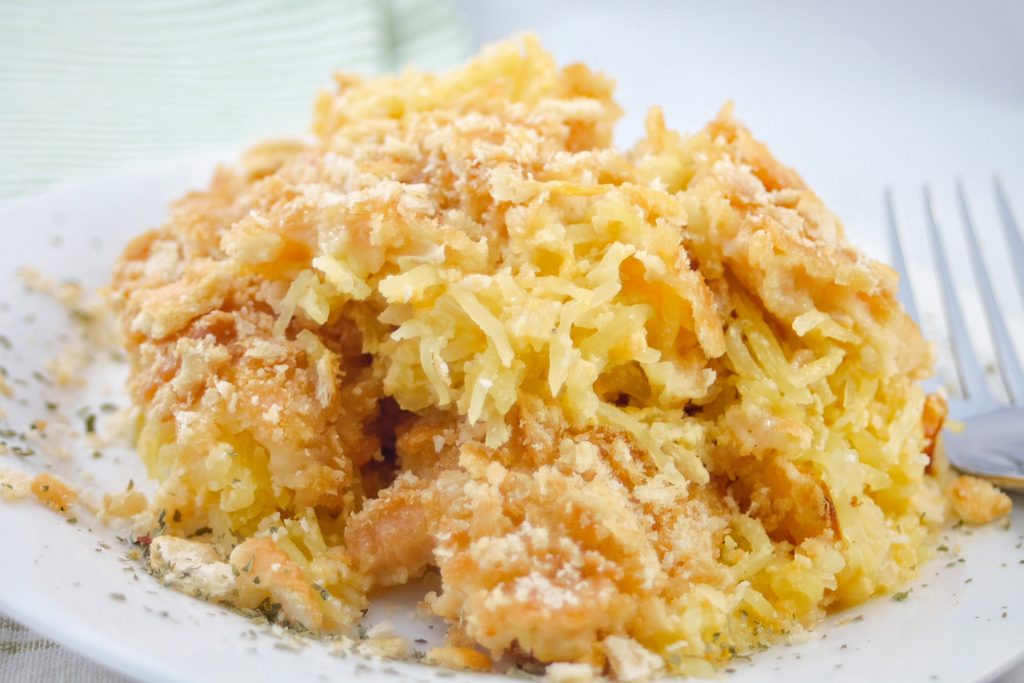 So if you haven't noticed there has been a craze with spaghetti squash that has been going on. You can find all sorts of recipes using spaghetti squash. And why not? It is so yummy just by itself so why not spruce it up. It's an excellent substitute for spaghetti. Now I'm not saying anything bad about the beloved pasta, but when you are trying to be health conscious you've got to cut your carbs some how.
I've actually been eating spaghetti squash since I was a kid. Yeah, spaghetti squash is not just a new thing. It's been around forever. I just loved when my mom would make it. Add a little butter and some Parmesan cheese and it's ready to eat.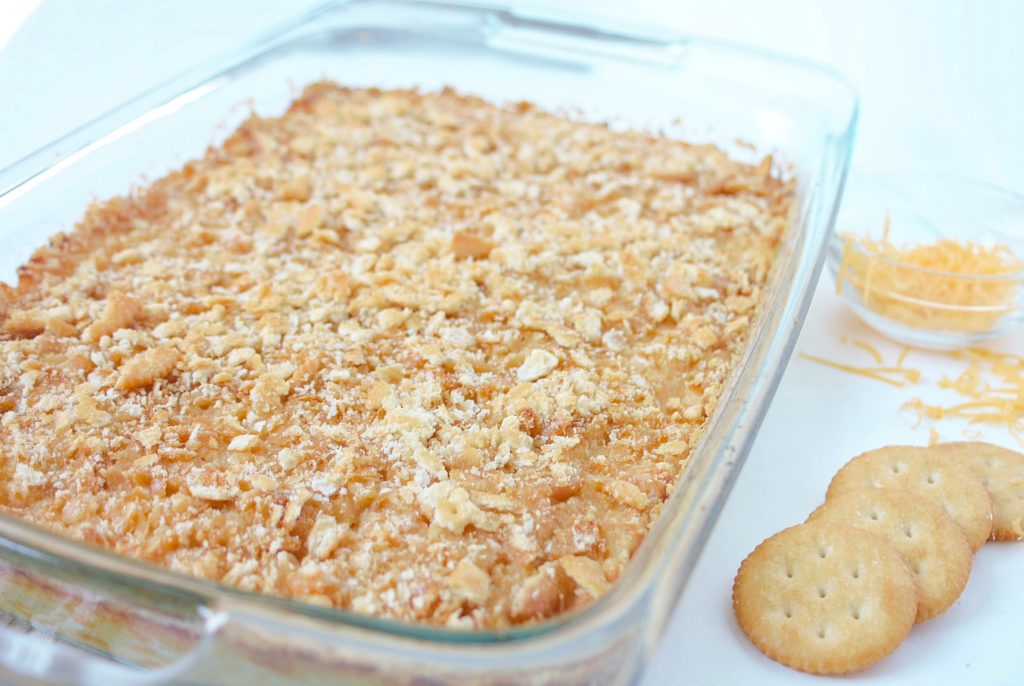 Now being the southern girl I am we are big on casseroles. We have a million different casserole recipes in our recipe box. And squash casserole is one of those recipes. So why not take the classic southern squash casserole and mix it up a little bit.
The hardest part about working with spaghetti squash is cutting it open to cook. They should sell a mini saw to cut those bad boys open. I used to just get my husband to cut them open for me so I wouldn't cut off a finger. Well, then there came a time when he broke his foot and I had to learn to cut it myself.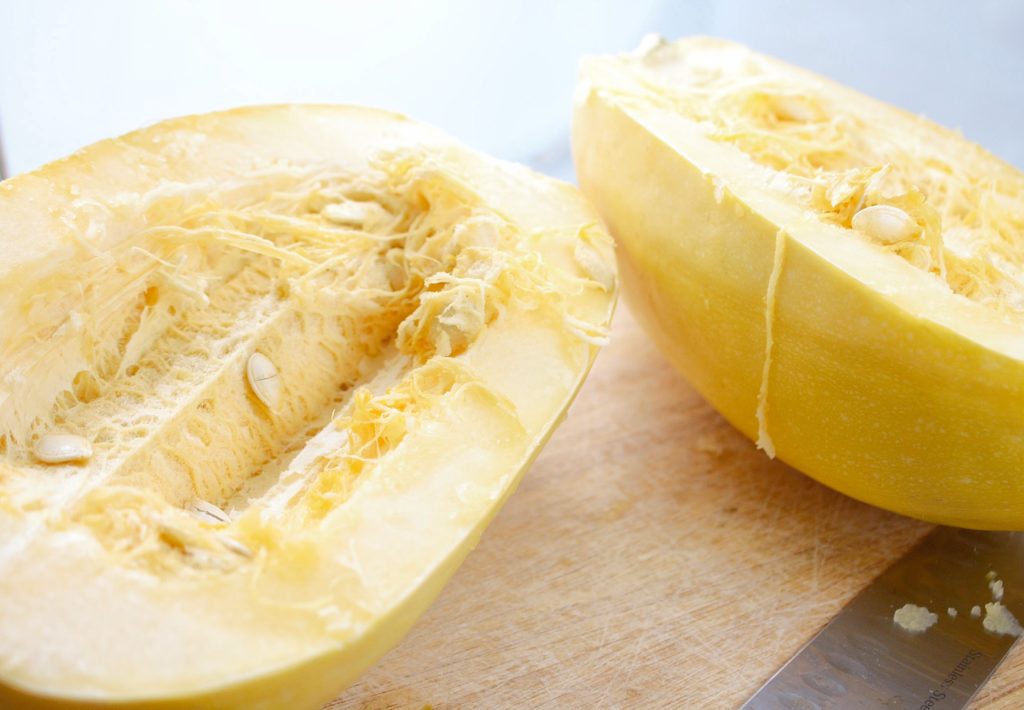 Now there is no easy way to cut the squash. I just take it slow and cut through each side and twist it apart. Just take it slow and be careful when cutting it.
Next you want to dig out the seeds and the contents of the inside. It's almost like when you cleaning out the inside of a pumpkin before you carve it. Then just coat the inside of squash with some olive oil and pop it in the oven. A good indication of when your squash is done cooking is when you can pierce a fork through the inside of the squash easily.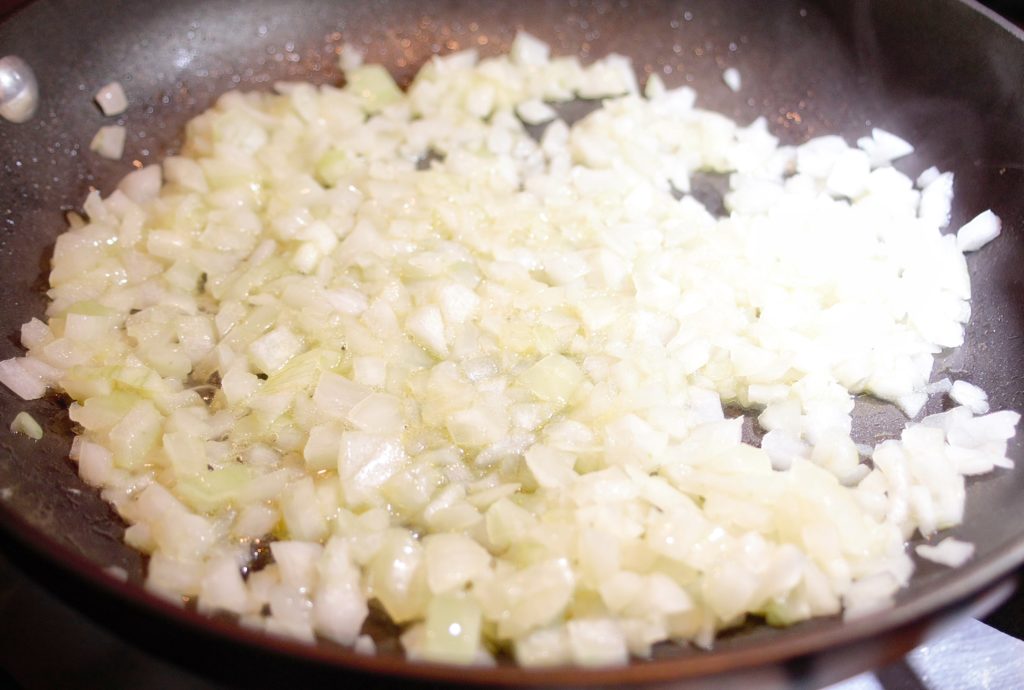 While your spaghetti squash is cooking you want to saute your onions. Just add some butter to a pan over med high heat and add your chop onions. You want to cook them until they are soft and then set aside to cool.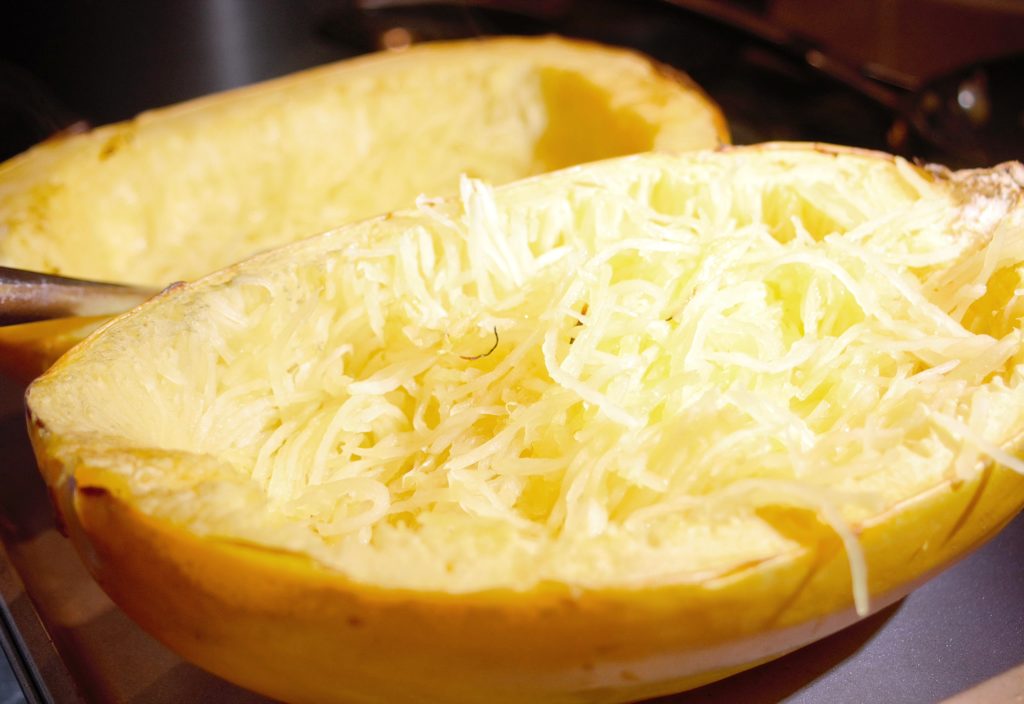 After you have cooked your spaghetti squash you probably want to let it cool down a bit before you start scraping out the inside because its too hot to handle. Once it has cooled just take a fork and start scraping the inside of the squash. You can scrape down all the way to the shell. You will be shocked how much squash you will get out of it.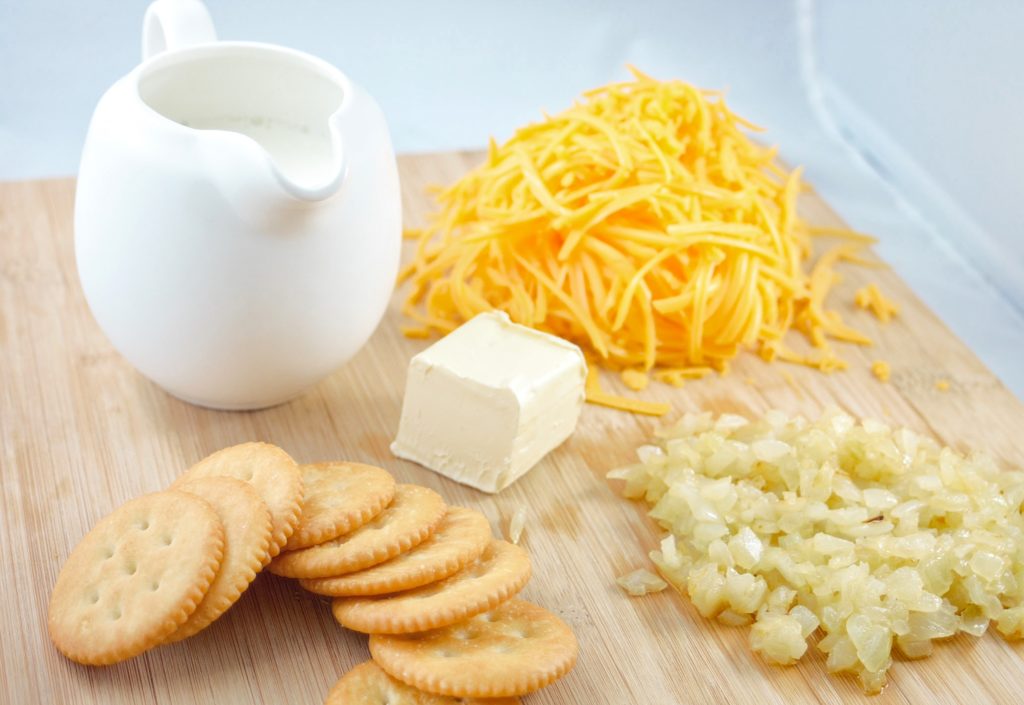 Add the eggs in your mixing bowl and give it a whisk. Next add the onions, cheese, and melted butter and mix. You want to stir in your spaghetti squash and milk in together. This helps cool down the spaghetti squash so you don't cook your eggs.
After you get it all mixed up real good you transfer it to a 9×13 casserole dish. Now take a handful of Ritz crackers and crumble them on top of your casserole. Get a nice and even coat of Ritz crackers on top.
Cook for approximately 30 minutes or a way to test it is hold the pan with both hands and give it a little shake and you don't want to see any giggle with your mix. You want the casserole to be firm. Now you are ready to serve.
Just take in that creamy texture. Yum it is so good. This would be a great dish for the up and coming holidays. I will bet there won't be any left over to save for later.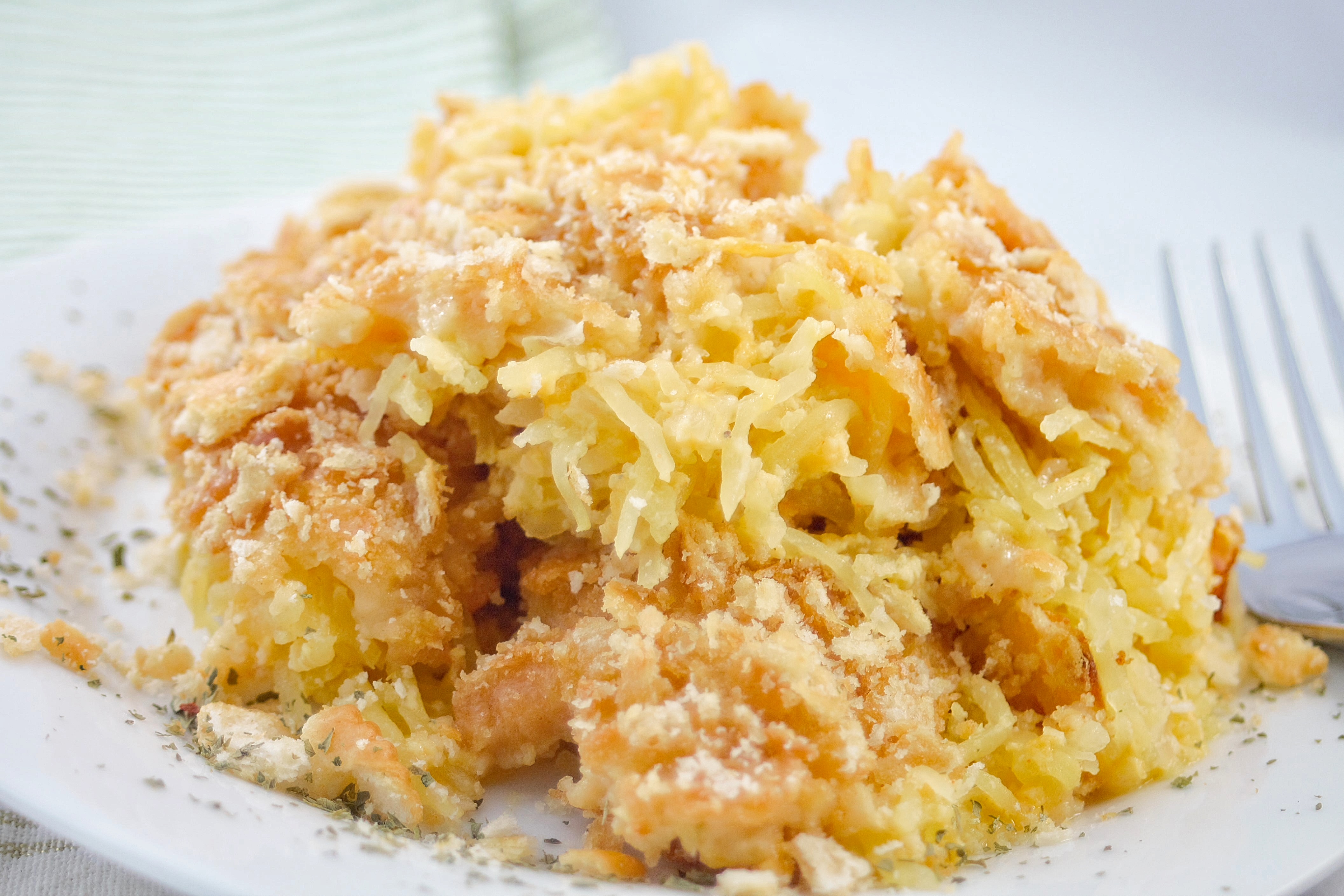 Spaghetti Squash Casserole
This spaghetti squash casserole is a southern classic squash casserole with a twist. You'll love it more than the original recipe.
Print Recipe
Ingredients
5

lb

or 4 1/2 cups cooked spaghetti squash

1 1/2

cup

shredded cheddar cheese

1

cup

chopped sweet onion

1 1/2

sleeves ritz crackers

1

cup

of milk

4

TBSP

butter

1

TBSP

olive oil

2

eggs
Instructions
Preheat oven to 400

Cut open your spaghetti squash and dig out the seeds and insides

Rub olive oil all over the inside of your squash and put in oven for 45 minutes

While squash is cooking take 2 TBSP of butter and melt in a pan over med-high heat

Add onions to pan and cook until soft and set aside

Once our squash is cooked let cool and then take a fork and scrap out the inside to get your spaghetti squash

Switch oven temperature to 350

Take eggs and add to mixing bowl and whisk

Melt leftover butter in the microwave

Take the cheese, onions, and melted and add to eggs and mix

Mix in spaghetti squash and milk together into mixing bowl with the other ingredients

Transfer to a 9x13 glass casserole dish

Crumble ritz crackers over top of the casserole evenly and cook for 30 minutes
Nutrition
Serving:
1
cup
|
Calories:
279
kcal
|
Carbohydrates:
9
g
|
Protein:
10
g
|
Fat:
22
g
|
Saturated Fat:
12
g
|
Cholesterol:
108
mg
|
Sodium:
298
mg
|
Potassium:
198
mg
|
Fiber:
1
g
|
Sugar:
4
g
|
Vitamin A:
730
IU
|
Vitamin C:
3.1
mg
|
Calcium:
279
mg
|
Iron:
0.7
mg