A collection of 20 gifts the man in your life will love. These are your normal gifts. Think outside the box.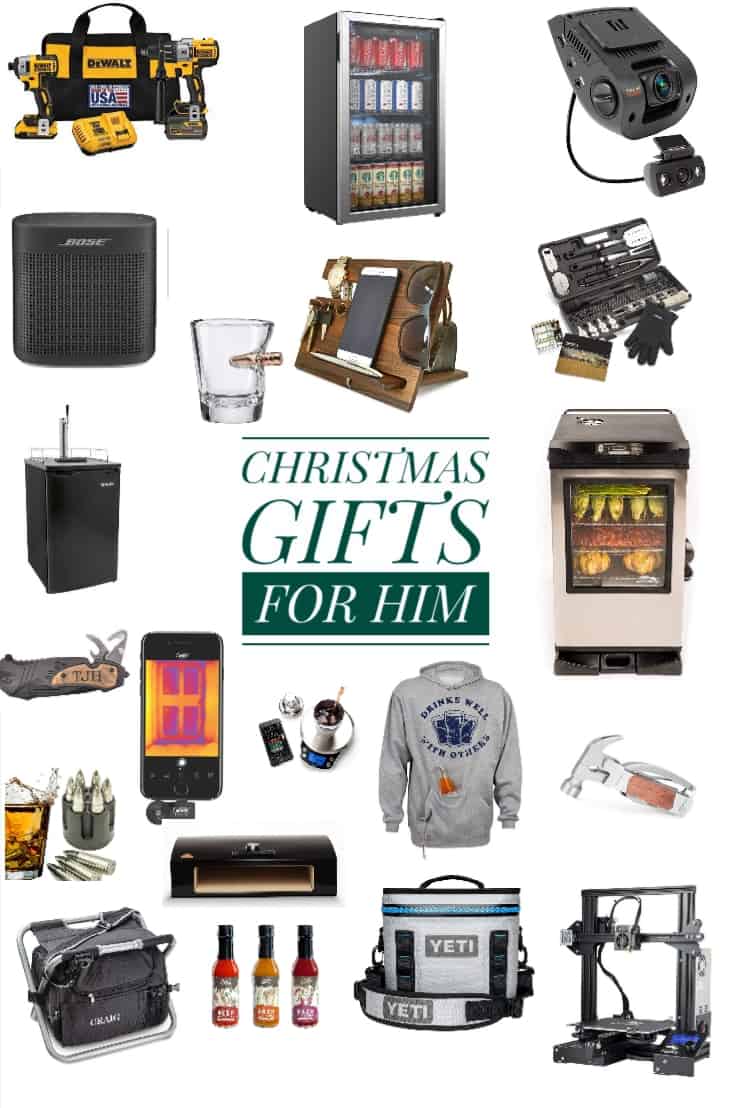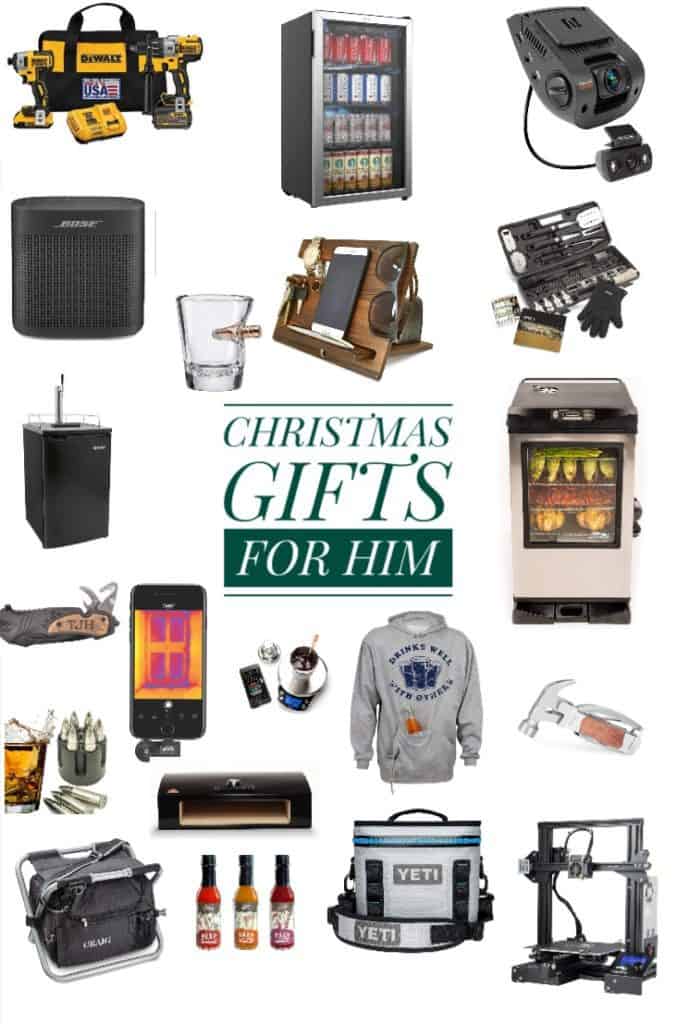 Disclaimer: Please note that the links below are affiliate links in which I will receive a commission if you purchase those items through that link. The price is not inflated and it's the actual price. I used and recommend the products below or have gone off the reviews. I have found the company and products are reliable and are my personal preference.
So it's that time of year when you rushing around trying to find the perfect gift for the man in your life. They never usually give you any clue and just expect you to figure it all out on your own. I mean we make sure you have some idea of what we want so why can't y'all do the same.
I literally listen all year long to anything he says is cool or a "I should get one of those," and I go from there. I think I usually do pretty good. I don't have the typical husband though. It's usually has to be something a little bit off the beaten path.
I have bought at least half of the items and it has worked out good for me. The other half are just really cool things. My husband even took a look at what items I was going to share and I even got a couple "that's cool" from some of the items he doesn't currently have.
So hopefully this list can help you with purchasing the perfect gift for him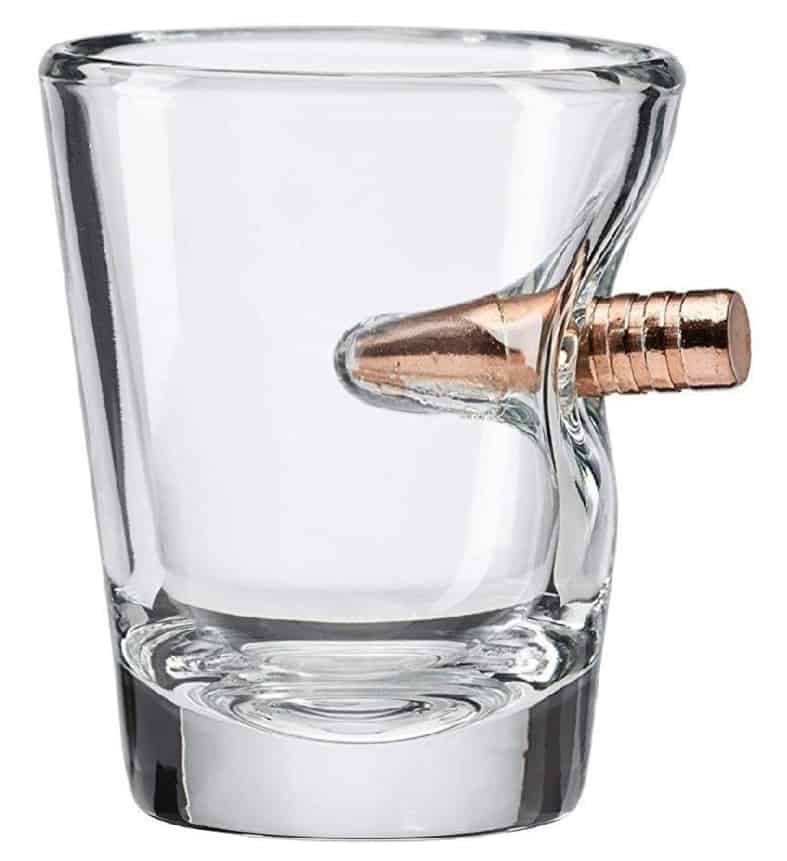 Benshot shot glass. This shot glass just looks so cool. I mean what screams a man more than bullets and alcohol. This is actually a 2 shot glass set because what are you going to do with just one.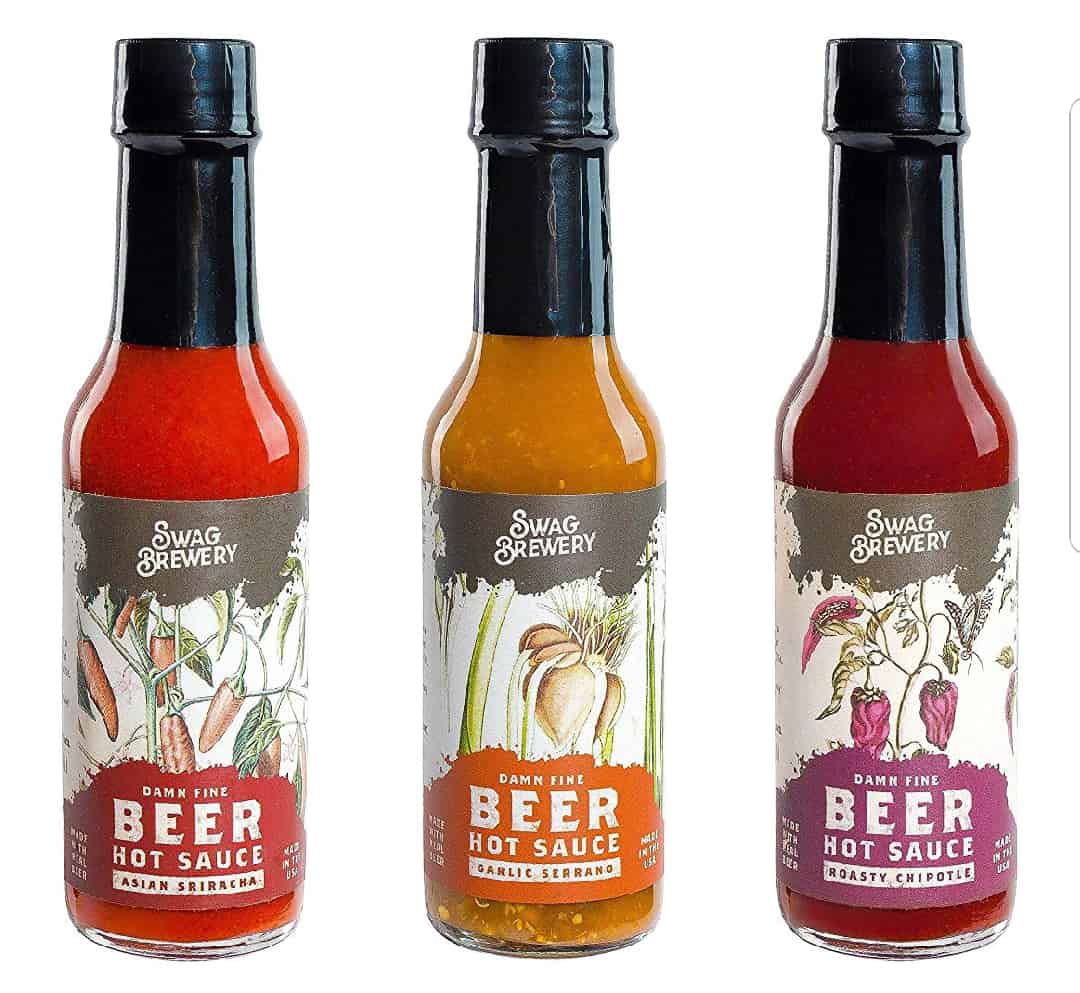 Beer infused hot sauce. I mean come on now men usually love beer. And what else do they love, hot sauce. So this is the best of both worlds. Unfortunately due to my hubbys growing age things that are hot are no go nowadays.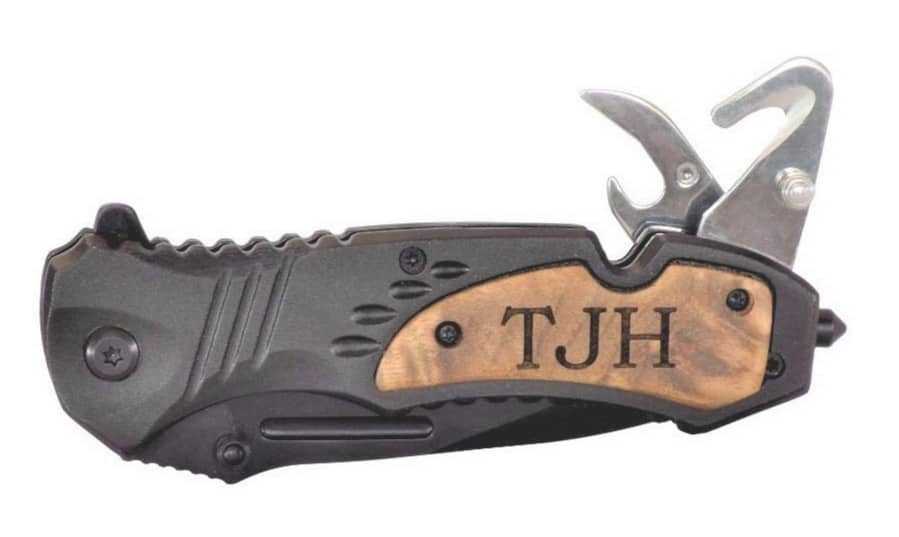 Personalized pocket knife. Nothing is more manly than a pocket knife. You never know when you might need those extra tools. Why not get him one that is personalized to him.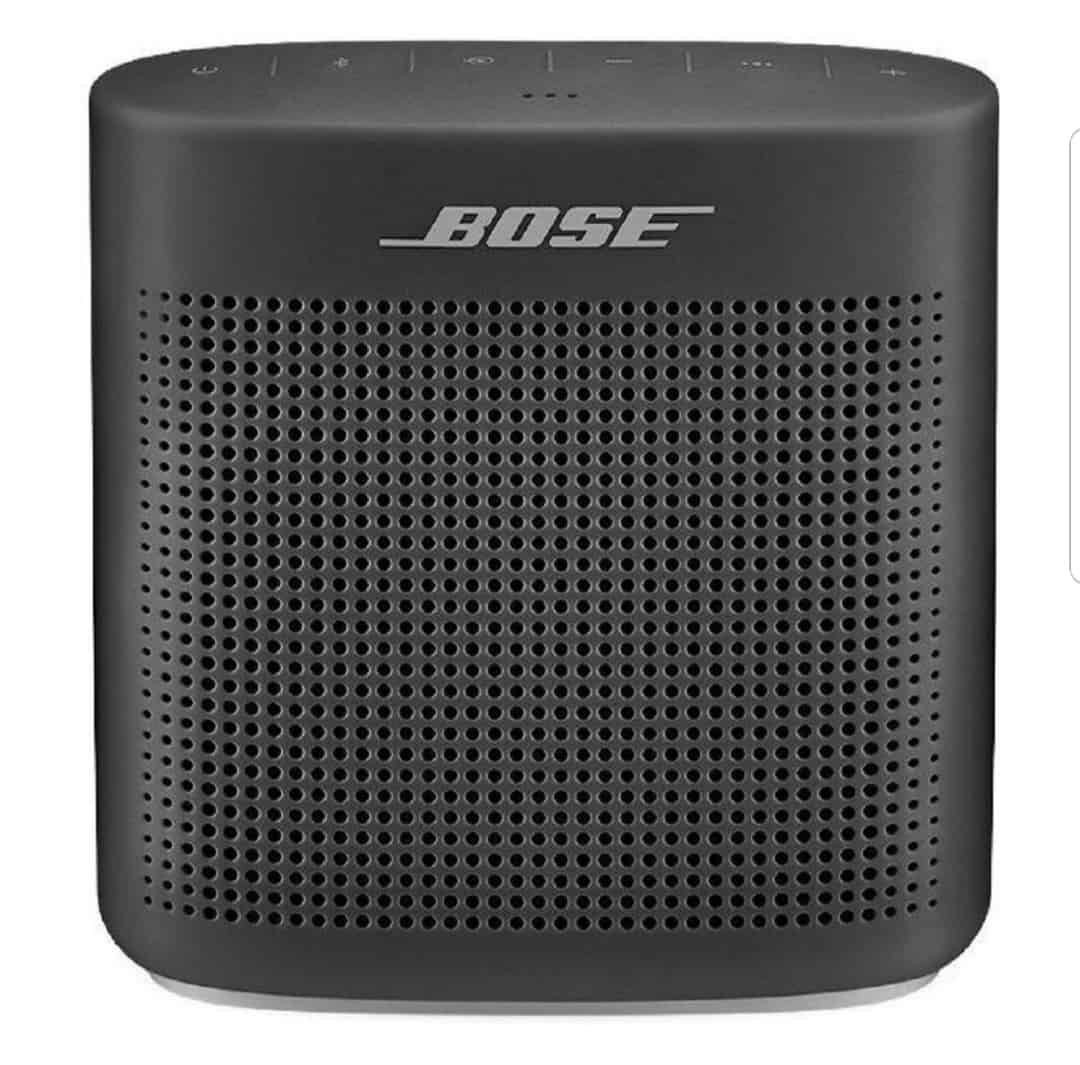 Bose portable speaker. Everyone knows Bose puts out some amazing sound. But what is real impressive is the sound this little guy can put out. Who knew such quality sound could come out of something so compacted.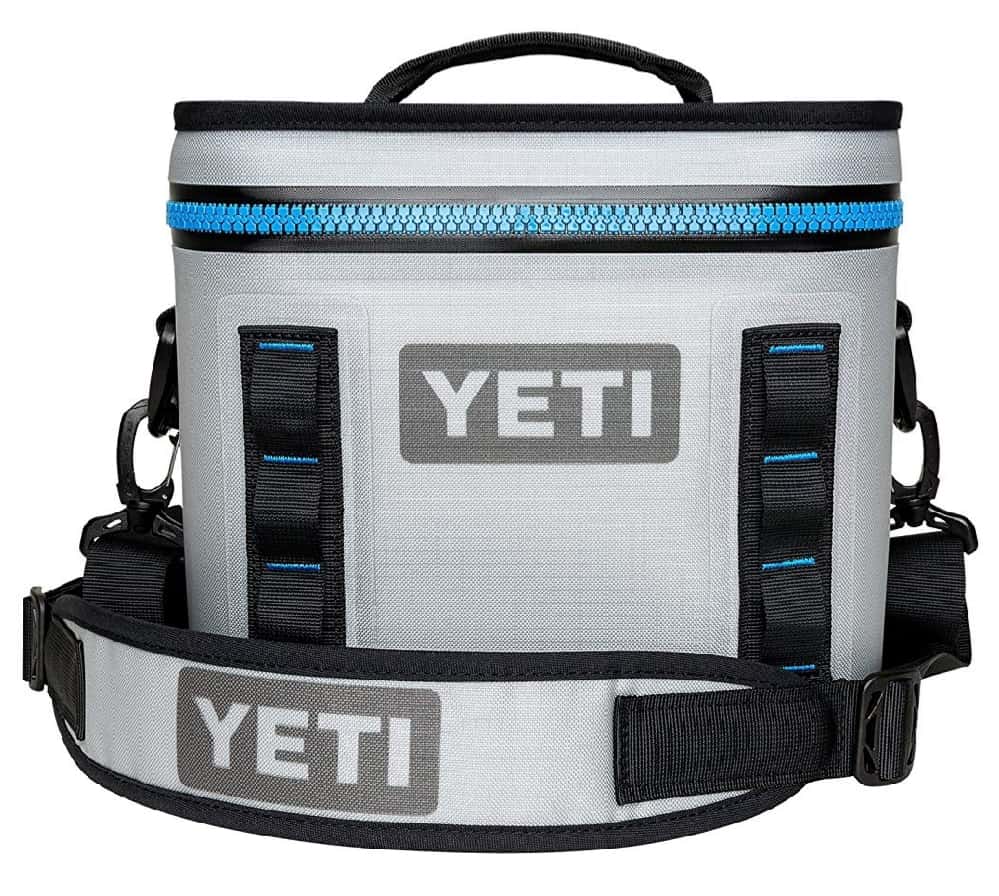 Yeti cooler. Ahh…the yeti. It just oozes manly. I swear all the guy friends we know have a yeti. This little buddy is so much more convenient than lugging around that huge hard cooler.
Grill pizza oven. As soon as my husband saw this in the store he said I have to have it now. Didn't even get a chance to buy it for a gift for him. This thing is super cool. Just put on top of your grill and once heated pop those homemade pizzas in and now you have an amazing cooked pizza. Great for entertaining too.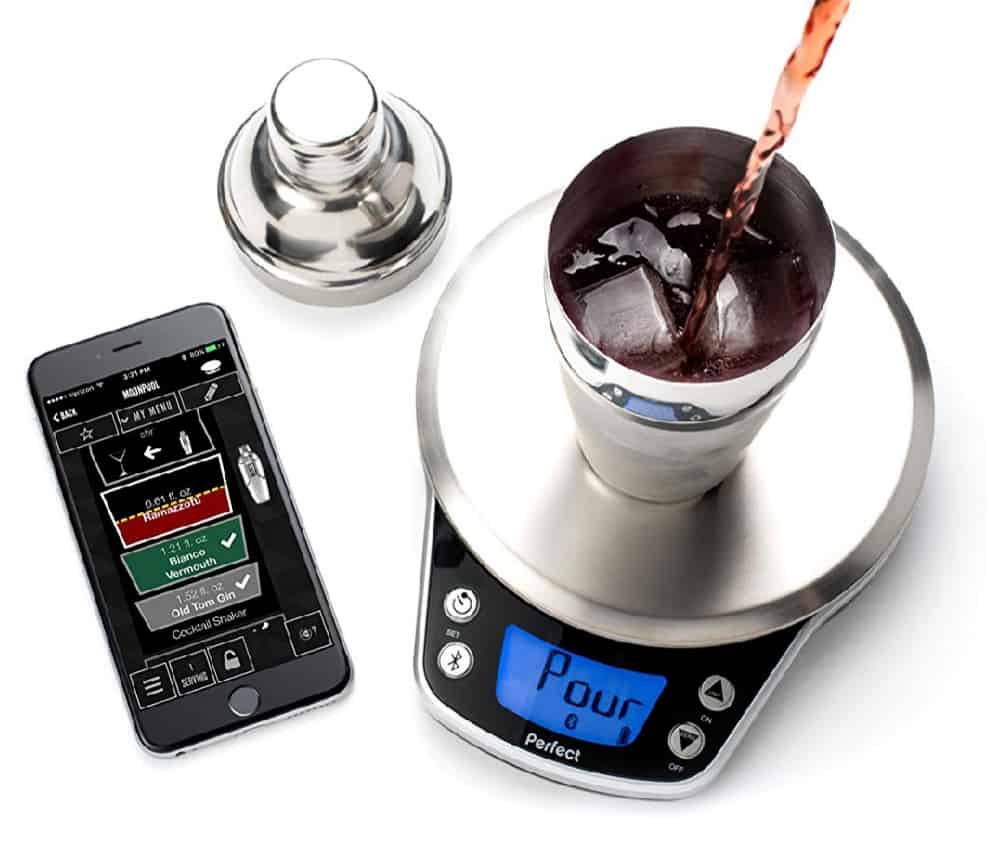 Perfect drink maker. Here's the item I couldn't live without and my husband agreed to get it and he hardly ever drinks liquor. This thing is so cool. You pick a drink you want to make set the shaker on the scale and it tells you how much to pour of what. It's measuring how much you are pouring so if you over pour it adjusts the drink and tells you how much of the other ingredients to add.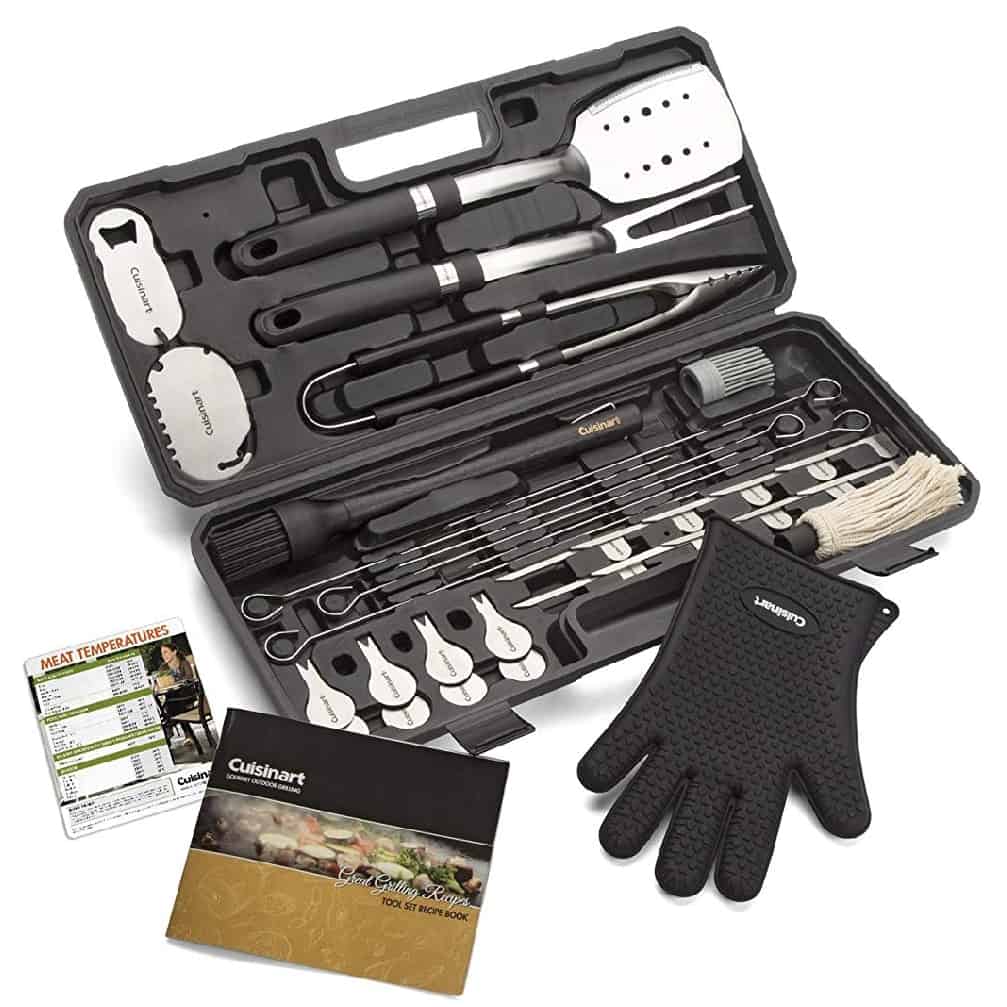 Grill set. You can never go wrong with a grill set and this one has so much. Now if we can get our men to stop leaving them out and actually bring them inside to wash them and put them back in there case.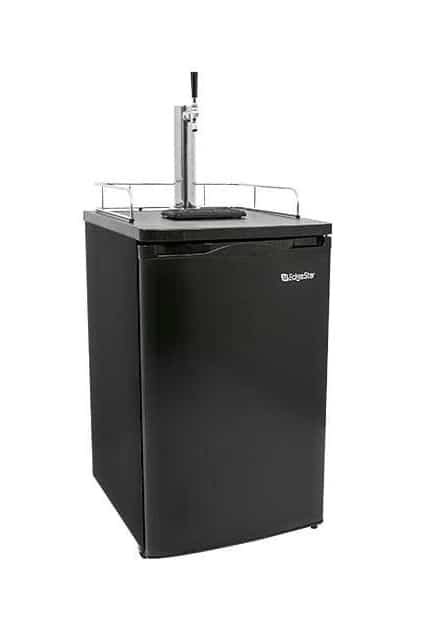 Kegerator. I think men dream of having one in their home like how we dream of a wine cellar. Now they can have tap cold frosty beer anytime they want.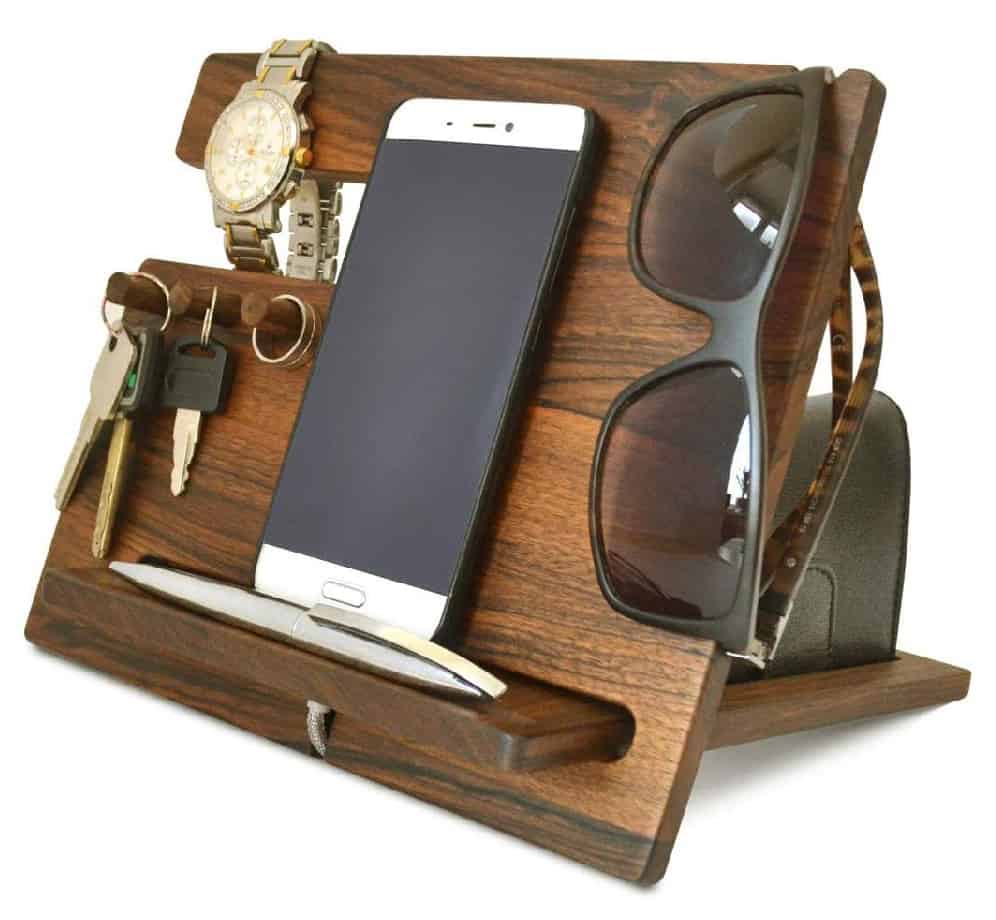 Phone dock station. Perfect little gift for your man to have his everydays all organized in one spot. So no more hearing, "have you seen my…"
Drink refrigerator. If your man has a man cave or the garage is his designated spot this is a nice little addition so he can store his favorites as close to him as possible. Also frees up some space in your main refrigerator.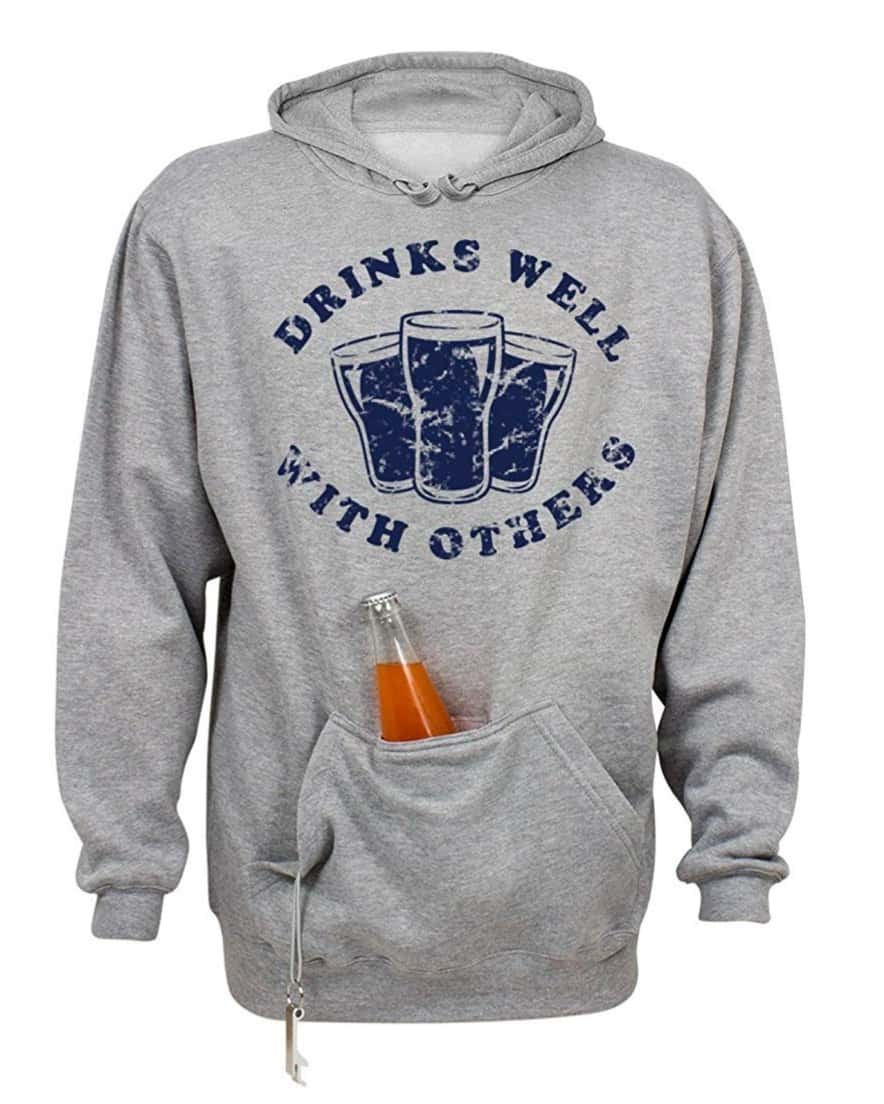 Beer pouch hoodie. I purchased this one a few years back. When it's winter and you're drinking beer let's say at an outside event you don't want you hand to be freezing from holding your beer. And that's where this hoodie comes in handy where you just stick your beer right in the pouch until you're ready for your next drink.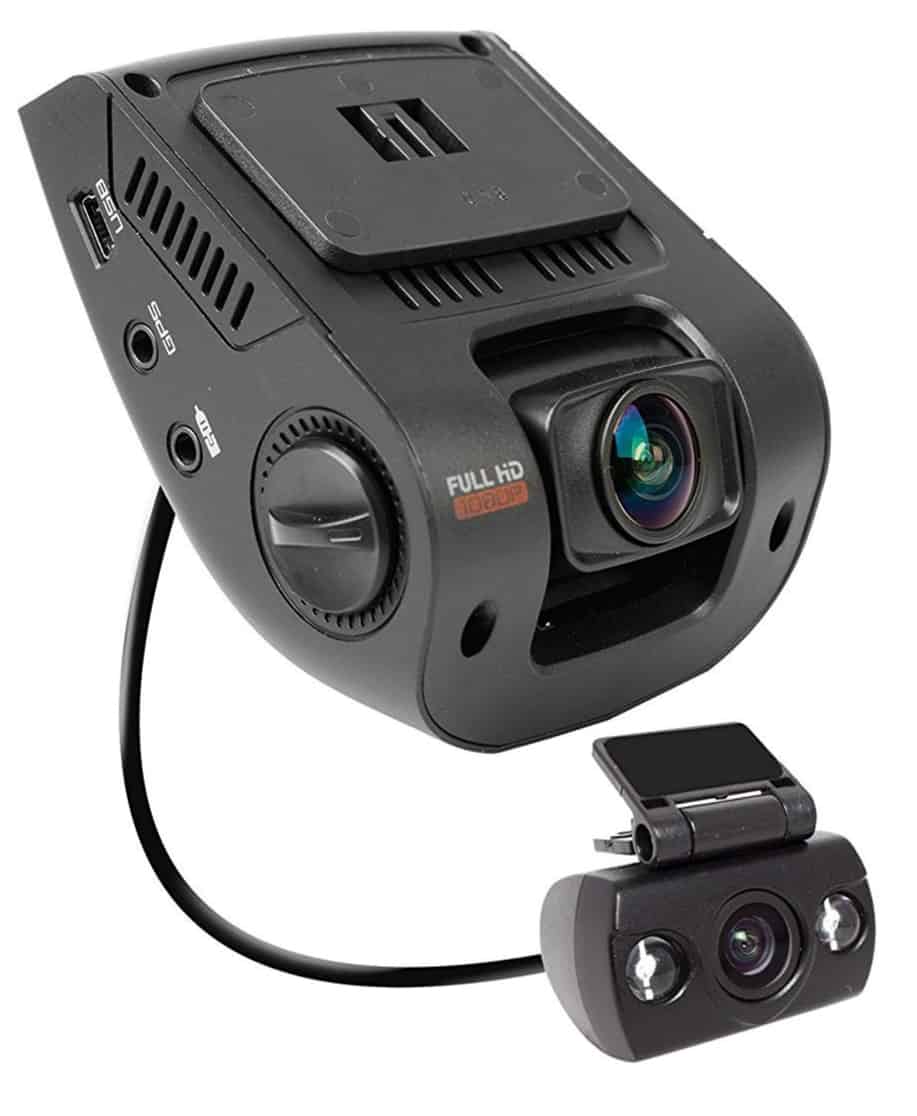 Dashcam. In this world of YouTube you never know what next viral video you could catch while riding in your car. Not to mention helps you prove an accidents fault .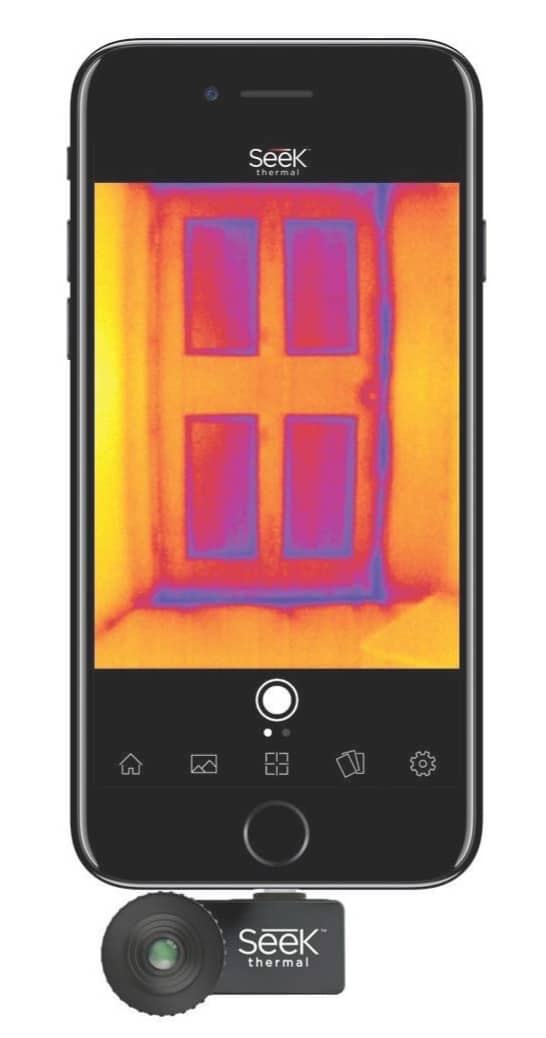 iPhone thermal camera. Oh man was my husband obsessed with his when he got his. Literally had to show everyone. He actually did need it for a project, but used it more for entertainment purposes.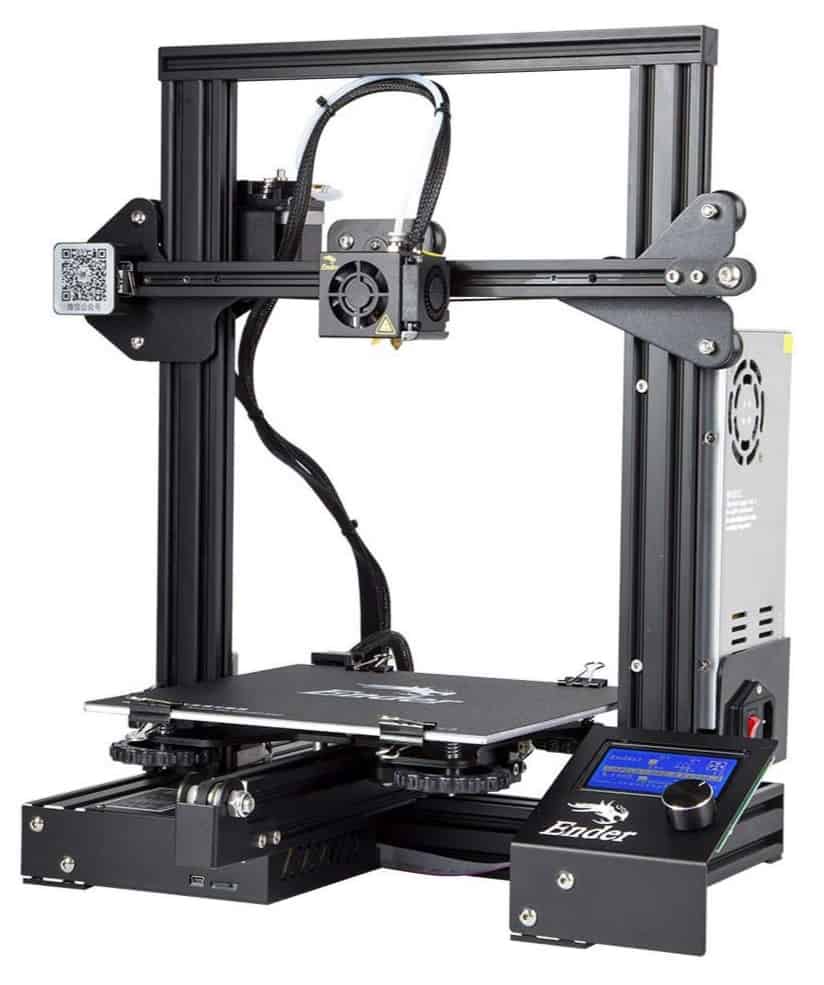 3D printer. This was a "oh wow" when I showed my husband. He couldn't believe how cheap they have gotten. Yeah you can buy a more expensive one, but this one has great reviews. This is a true man gadget.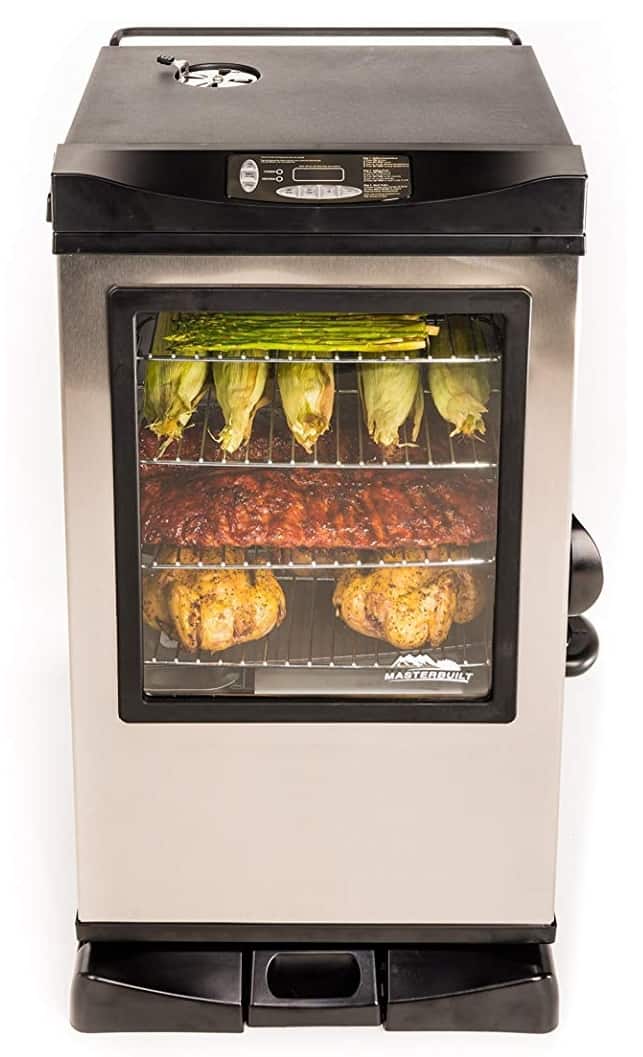 Electric smoker. Smoking meat is a manly sport. No dealing with the mess of coals and wood. And it has a remote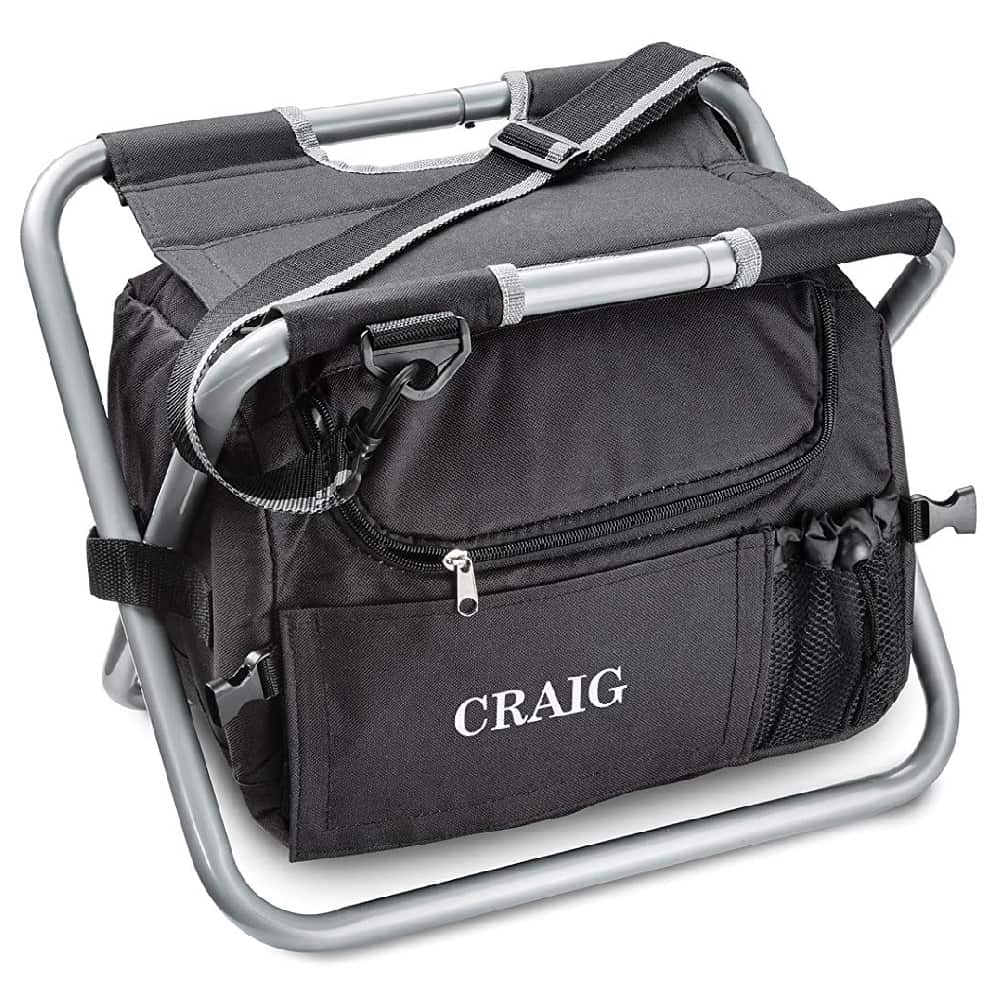 Cooler chair. I bought a handful of these for our groomsmen for our wedding. Turned out to be a hit.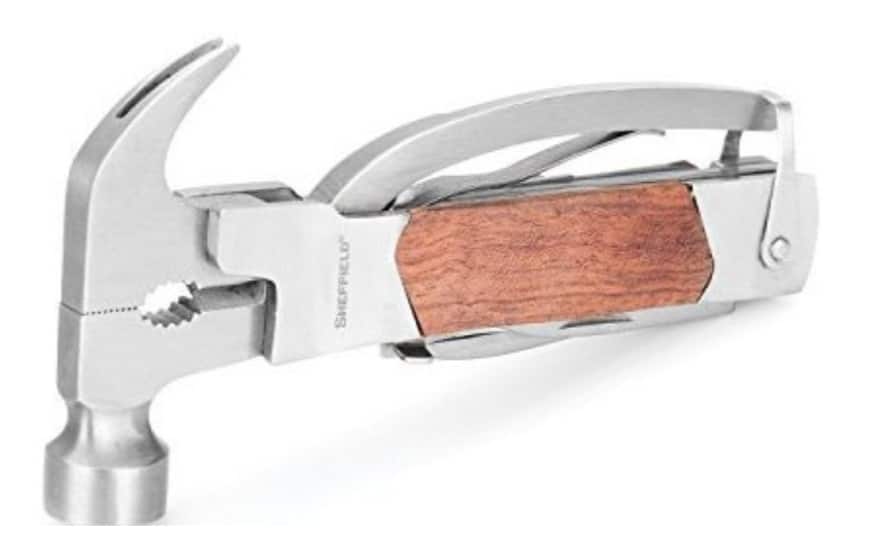 Pocket hammer. Great stocking stuffer because you never know when you'll need a hammer and this one is convenient.
Dewalt drill and impact set. This was my husband Father's Day gift. Of course he already had a set, but that one stayed at work and was such a pain bringing them back and forth. I did real research for this. There are cheaper sets but the brushless one are so much better.
Bullet whiskey rocks. You know whiskey rocks are a big deal right now. You want your drink to stay cool, but not be watered down. But don't these look so much ,ore cooler than those regular whiskey rocks?