Why I haven't been on schedule with
my blog posts like I usually am. It has
driven me crazy so I thought I would
explain. Everything should be back to
normal next week.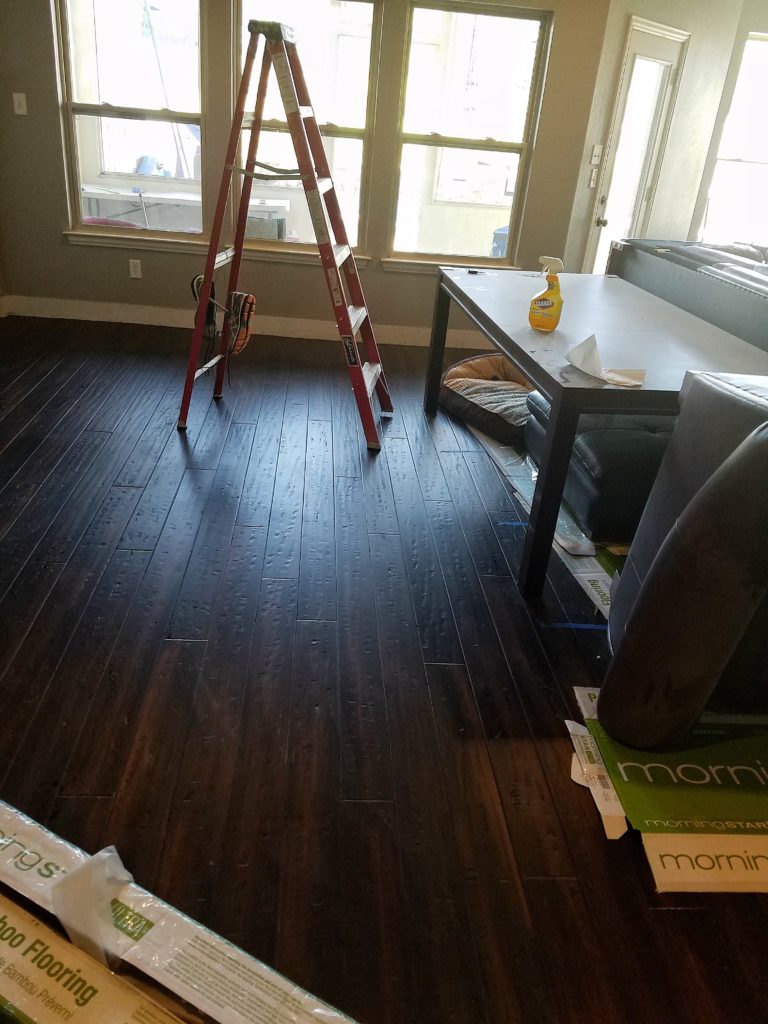 So I know I have been slacking on my post the past week. Well, the reason being is because we are doing a remodel of our whole downstairs. Yes, the kitchen included. I prepared for it only taking a week or so and now we are in our second week.
All my kitchen appliances were in our living room for a week and a half while they dug up all the tile in the kitchen, carpet in the living room, and wood in the hallway. Talk about a dusty mess. There was dust in every nook and cranny you could image. For sure not a place to even attempt to cook in. Not to mention no stove or oven.
I had only prepared a week and a half worth of blog posts in advanced. I even did one blog post making it in my craft room. Talk about hectic. Finally the tile was down and the appliances are back in their place, but they aren't finished with the rest of the floors so the cleaning crew doesn't come in until it's all done.
I've gotten real sick of eating every single meal out. Breakfast, lunch, and dinner everyday since the beginning. I have probably gained an extra 10 pounds. I finally gave in yesterday and went and bought some premade food from my local Central Market and have been using my small table top oven to heat up the food because I could not take anymore eating out. At least not for dinner.
To top it all off I've had a Halloween party planned at my house for this weekend. We never expected it would take over 2 weeks to tear up some floors and put the new ones down. So right now I am in panic mode. There is so much food that has to be made for the party plus all the decorating.
Oh, I forgot. We also ordered a new oven. We moved into this house with the previous owners putting in a propane gas oven. Technically it would be a gas oven, but we do not have gas offered in our neighborhood. So since they already had to have a propane tank for the pool heater they decided a gas stove that ran on propane was the best choice.
Not! Anytime you used the oven it lets out this horrible smell. Nothing is leaking is just emits this smell. Cleaning the oven completely basically changes nothing. We had had enough. Luckily the house was wired for an electric. So that's what we are getting.
Of course it's probably not going to be delivered before the party because they had to get it from the appliances brands warehouse. So I'm stuck using the gas oven to make the food for the party.
Update: The oven arrived at 7:30 this morning. Wasn't quite ready to install it yet due to the fact our old oven is still in it's spot because we couldn't move it because there is no room in the garage with all the stuff from the remodel. So hopefully later today we can get it installed later today.
With all that being said I will be back to my regular posting schedule next week. Thanks for all your patience.