This elderberry syrup has the immune boosting factors to help you avoid getting sick when everyone else is. Just grab your instant pot and get to cooking.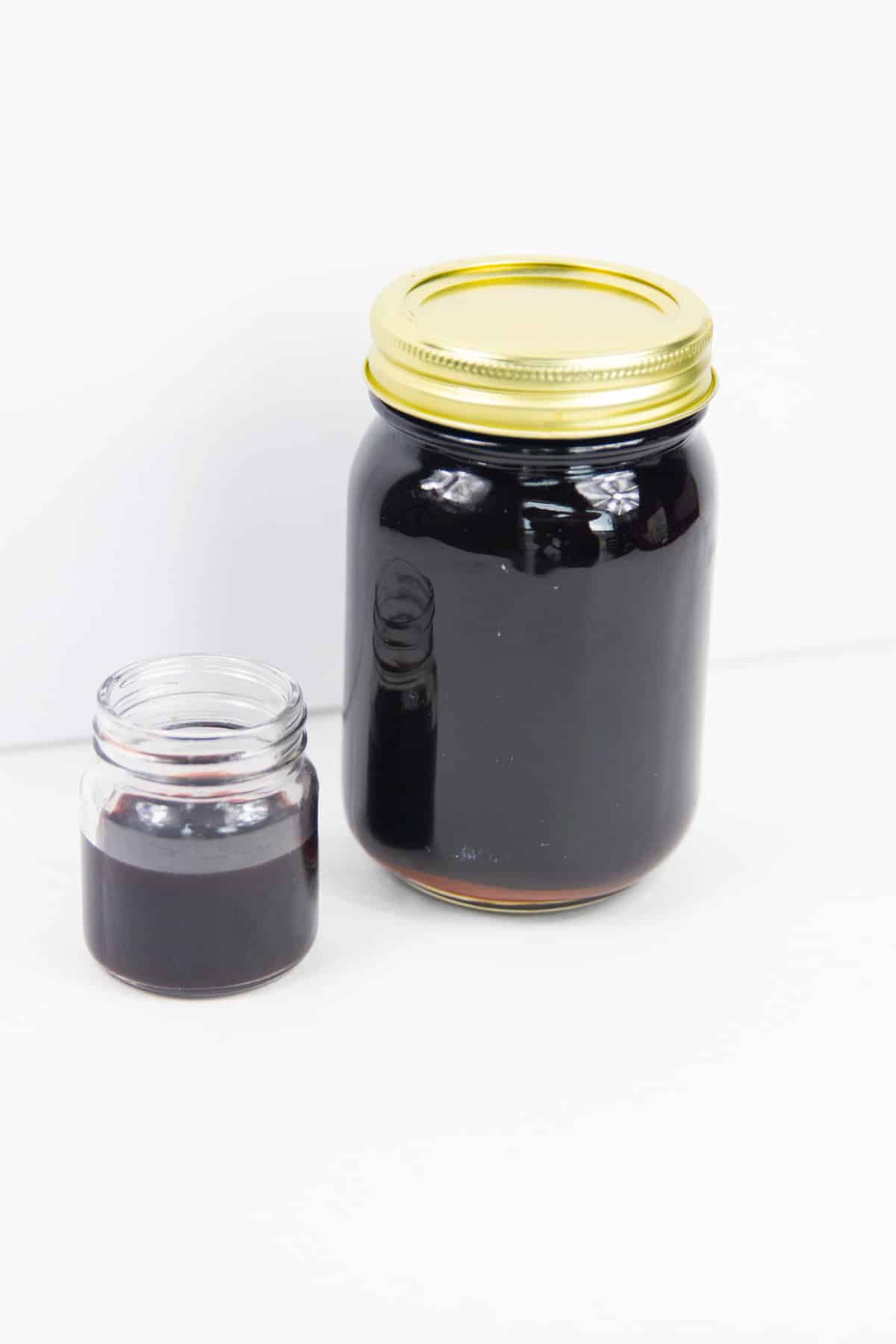 Oh it's that glorious time of year when everyone is getting sick. Don't you just love winter? Not only is it cold, which is miserable, but to top it off let's feel like poo too.

I used to be one of those people who would only get sick about once a year. Well those days are long gone now since having a little one. She goes to a Spanish immersion school 2 days a week which means she's just collecting the germs.

I'm half convinced that she is just licking the furniture when she goes picking up everything she can. Going on a month long snotty nose right now. But I guess that is just part of kids interacting with other kids.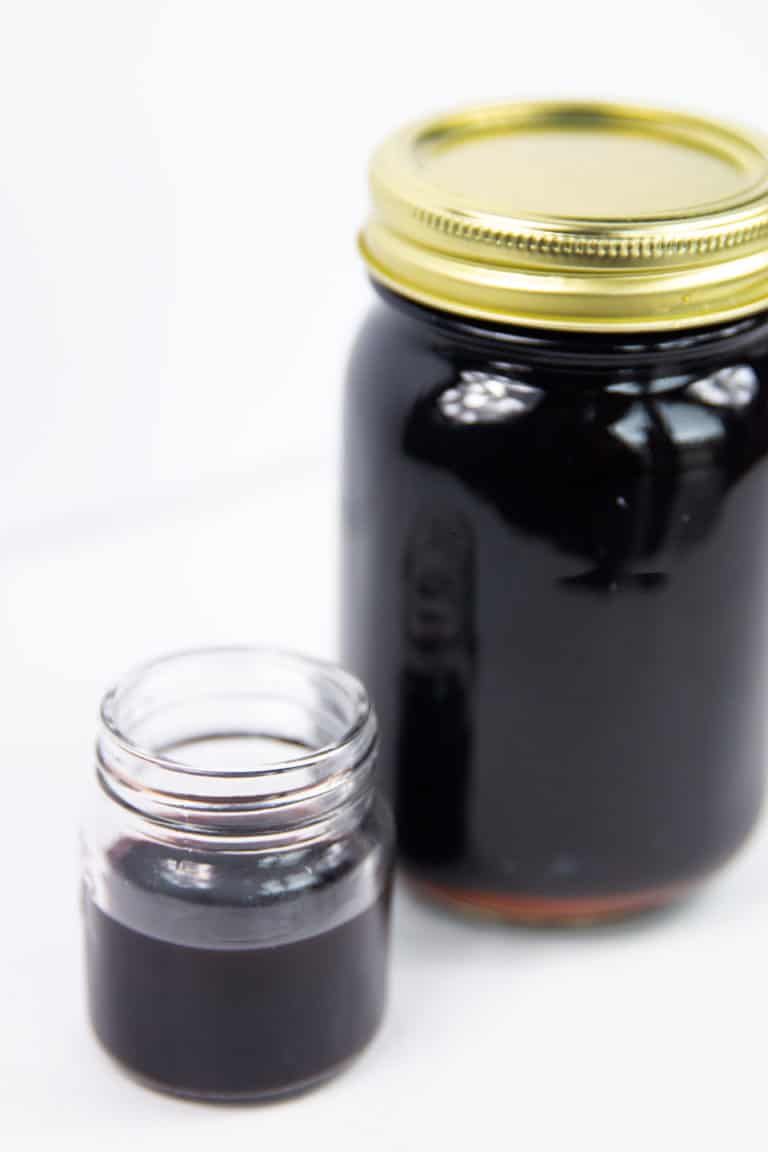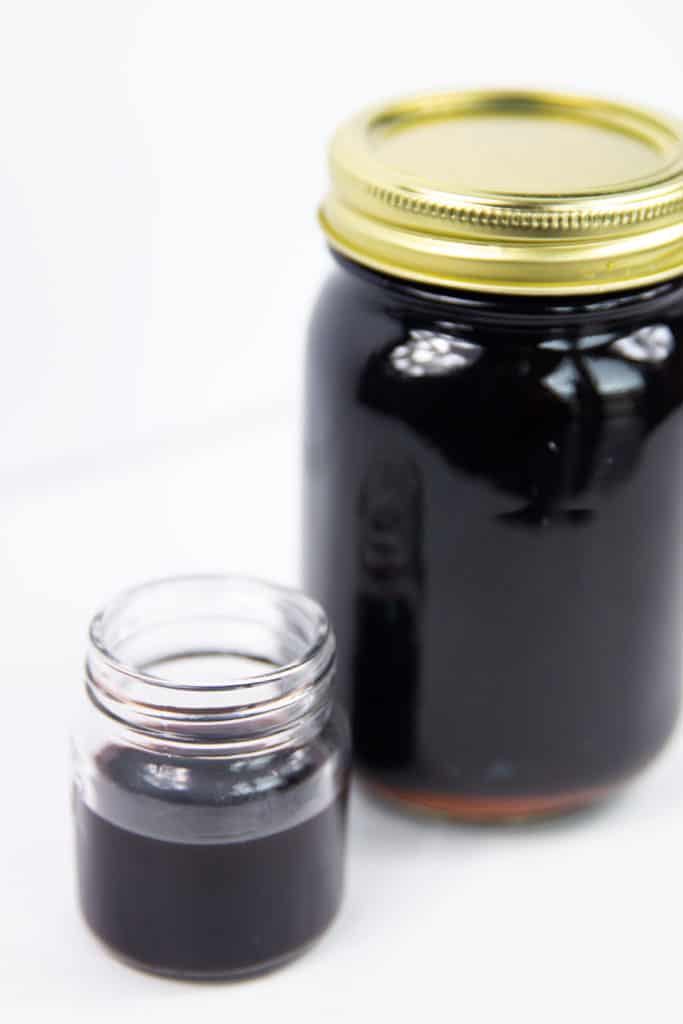 Well I was lucky enough to not catch whatever she and my husband had for 2 whole weeks. I really thought wow I must have super immunity now. But no. All of a sudden I started to feel horrible too. That's when I woke up and quickly ordered some elderberries on amazon.

I only thought I wasn't going to make this immunity boosting juice this year, but quickly changed my tune when the sickness sank in. People had been asking me if I was going to make some jars this year and said I hadn't had any plans of it. But here I go again.

When I do make elderberry syrup I make it in bigger batches because I always have family and friends who want some. So this recipe will give you about 55-60 oz give or take. I usually keep a 16oz jar for myself and my daughter to take.

The good thing about this syrup is it will last around 3 months in the refrigerator just store in the coldest part. Just give it a good shake before taking.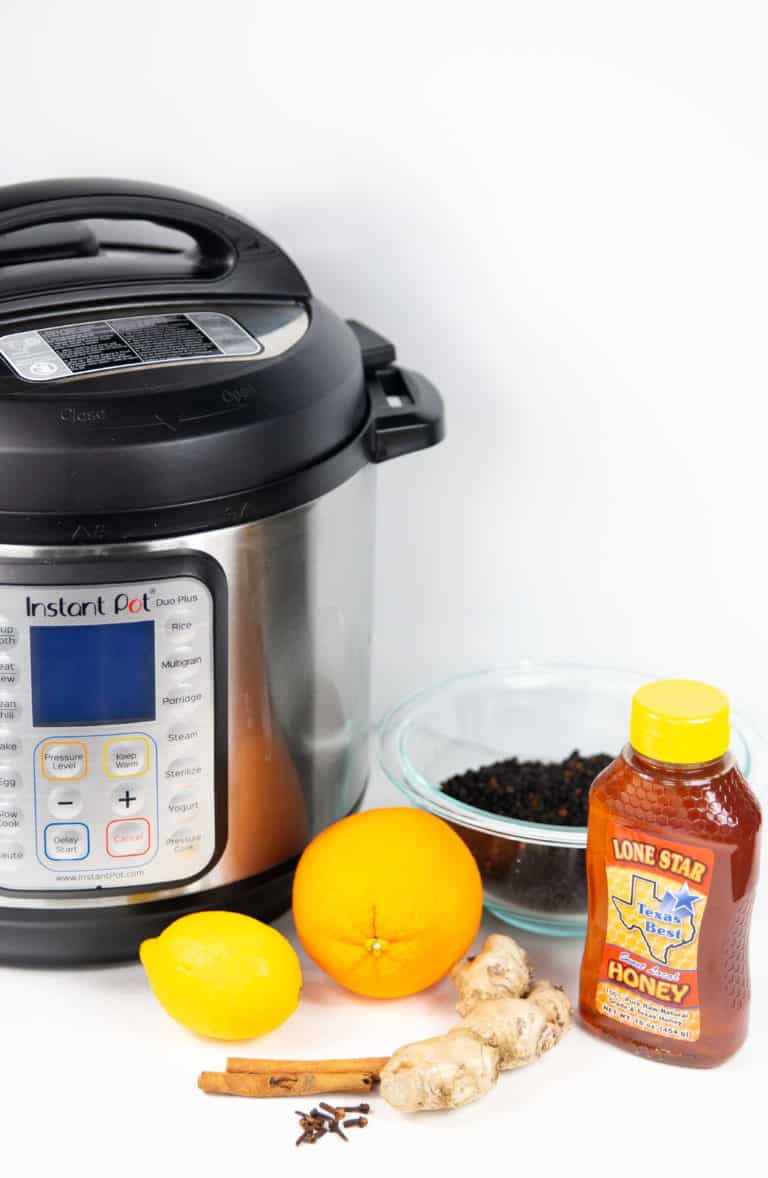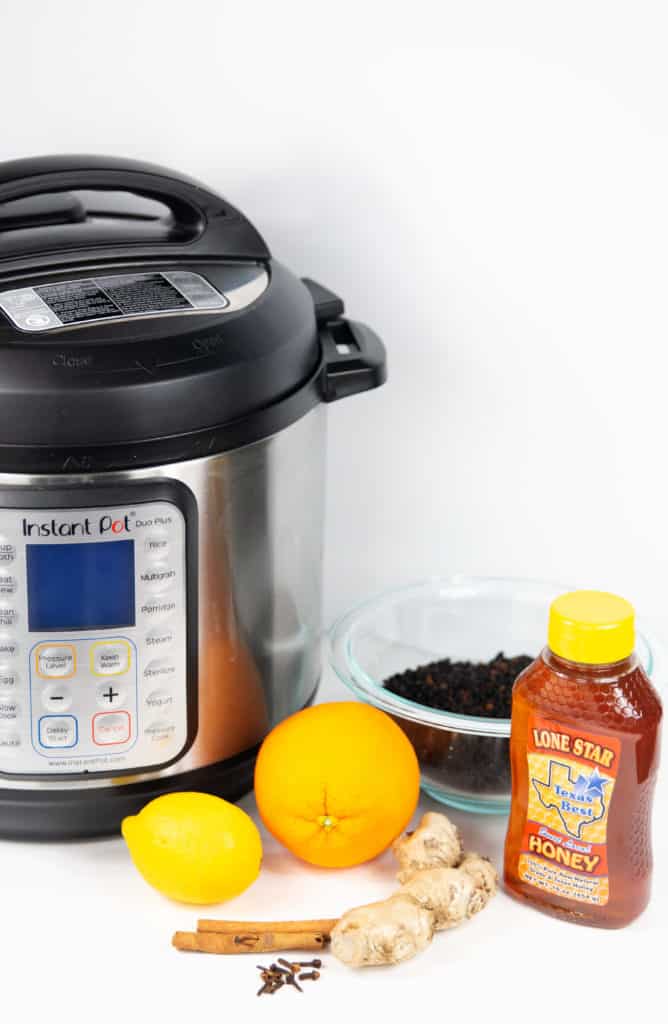 Actual dosage is all over the place with what people say what to take. What I do is 1 tablespoon a day for myself and 1 teaspoon a day for my child as a preventive. If we do get sick I would do the same dosage, but every 3 hours.

This recipe is for children over the age of 1 that have been introduced to honey. Last year when I made this I did not give it to my child because she was only a few months old. If she would have been a little older I would have substituted the honey for maple syrup for her to take.

This recipe is relatively quite simple, a little time consuming, but simple. Add your water, elderberries, cinnamon sticks, and cloves in your instant pot. Use a potato peeler to peel the outside of the ginger off and add that.

Now zest a lemon and an orange then cut in half and squeeze out the juice and throw the remains in the pot. Set your pot to manual high for 7 minutes and let that get to pressure and cook. After release the steam with the release valve and when it's done open it up and sauté for 10 minutes.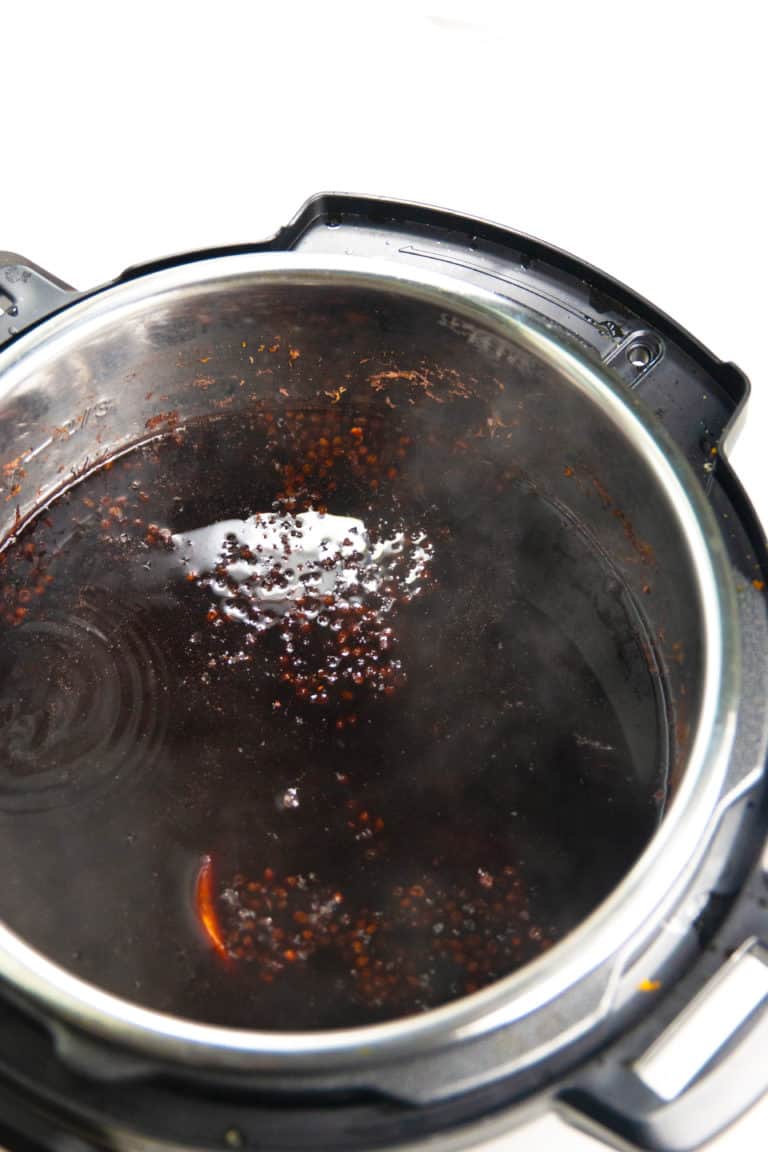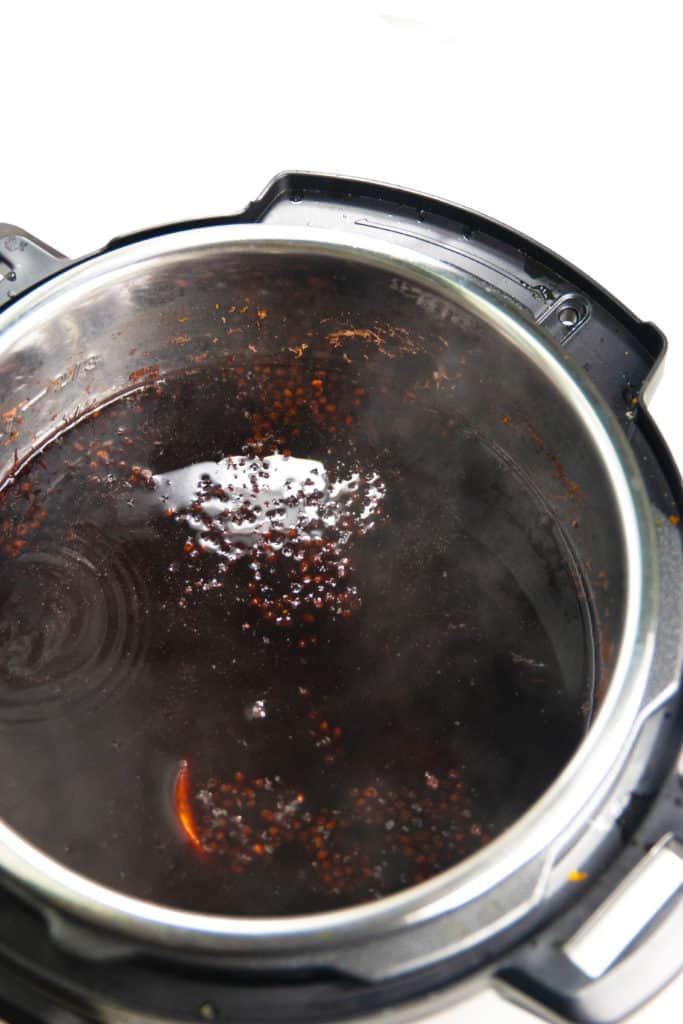 Next you want to use a fine strainer or cheese cloth to strain out any of the solids from the liquid. I triple strain mine just to be sure it is pure juice. I let the liquid sit for about an hour until it has cooled off then add the honey. You never want to add the honey when it's hot because that breaks down some of the important beneficial factors of the honey.

Let's talk honey for a second. I personally buy raw honey that was made in the same city I live in. The reason I do this is because I read somewhere it's best to have honey that is made where you live because the bees pollinate with the factors that are in your actual environment. So in turn it's suppose to help with any seasonal allegories. So just a suggestion.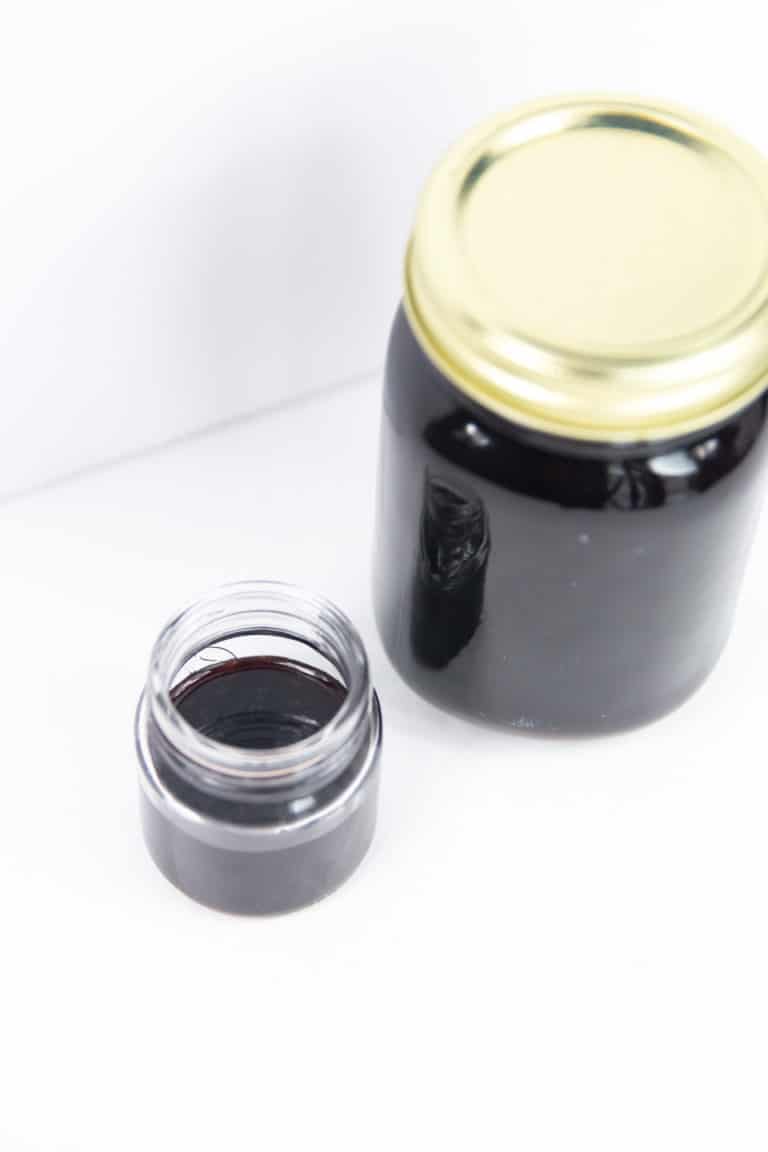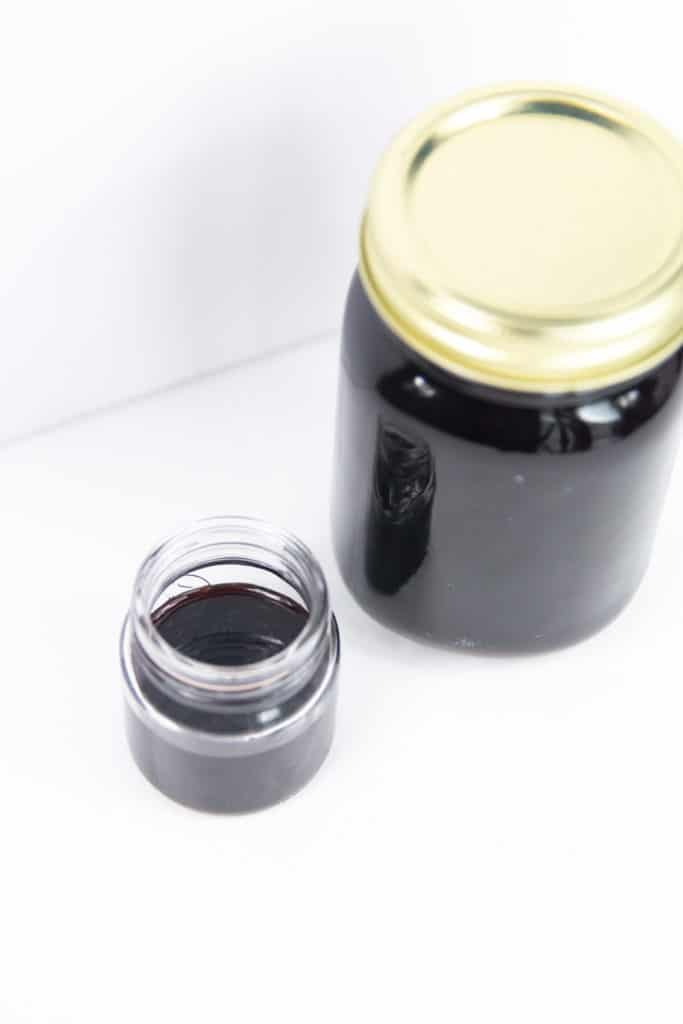 After your honey is all mixed in pour into jars and store in the refrigerator up to 3 months.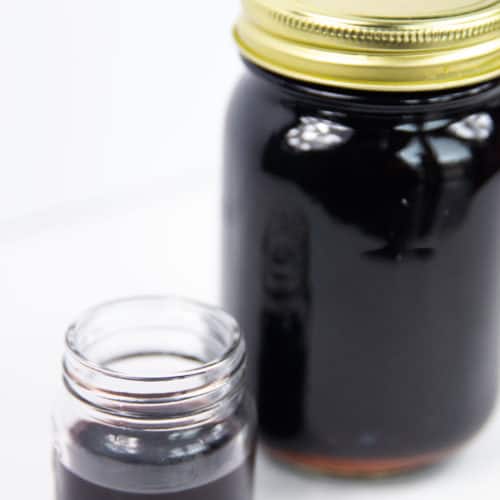 Elderberry syrup
This elderberry syrup has the immune boosting factors to help you avoid getting sick when everyone else is. Just grab your instant pot and get to cooking.
Print Recipe
Ingredients
2

cups

dried elderberries

8

cups

distilled water

2

cinnamon sticks

8

whole cloves

1

stem

ginger

1

lemon

1

orange

2

cups

honey
Instructions
Add elderberries, water, cinnamon sticks, cloves to instant pot.

Use a potato peeler to peel the outside of the ginger root off and put in instant pot.

Zest lemon and orange, squeeze out juice and add the remains to the instant pot.

Set to manual high for 7 minutes then vent.

Turn instant pot to saute for 10 minutes uncovered

Use a fine mesh strainer or cheese cloth and strain the elderberry juice into a bowl. Double strain in to make sure no pieces or elderberry is in the juice. Let cool for about an hour

Add honey and mix well. Store in air tight jars and refrigerate for up to 3 months.
Nutrition
Serving:
1
ounce
|
Calories:
43
kcal
|
Carbohydrates:
11
g
|
Sodium:
2
mg
|
Potassium:
28
mg
|
Sugar:
10
g
|
Vitamin A:
35
IU
|
Vitamin C:
4.3
mg
|
Calcium:
7
mg
|
Iron:
0.2
mg