This turkey shepherd's pie is a lighter version of the yummy classic without giving up the great taste.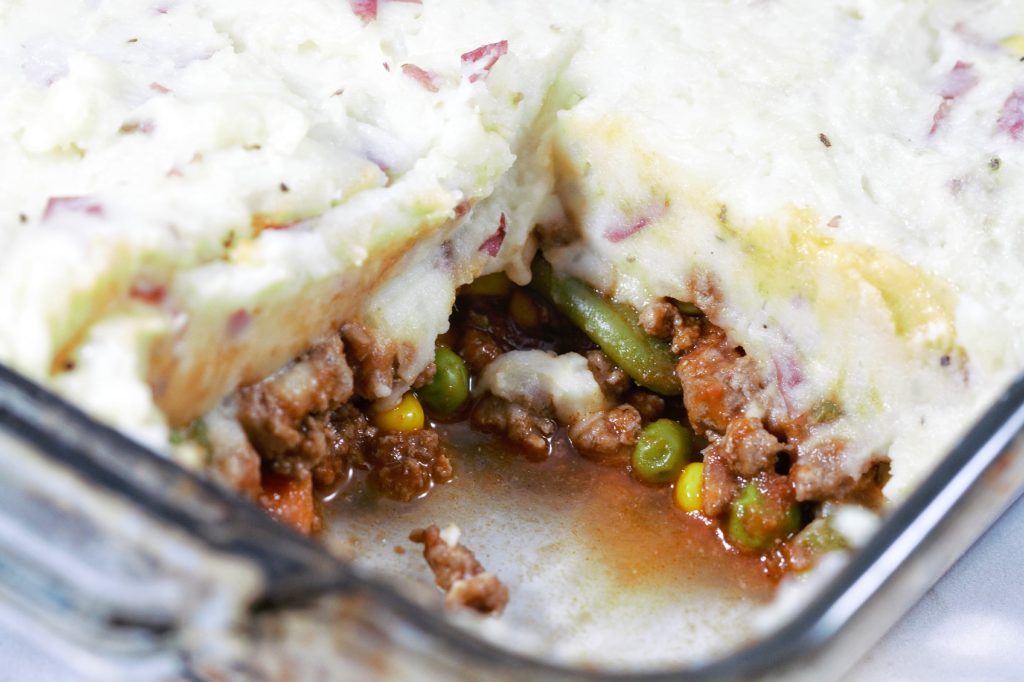 I'm always searching for new things to make for my picky eater husband. I get worn out on making the same few things he enjoys, especially now being pregnant. I swear I couldn't of married a more picky eater if I had tried. He is totally a meat and potatoes man.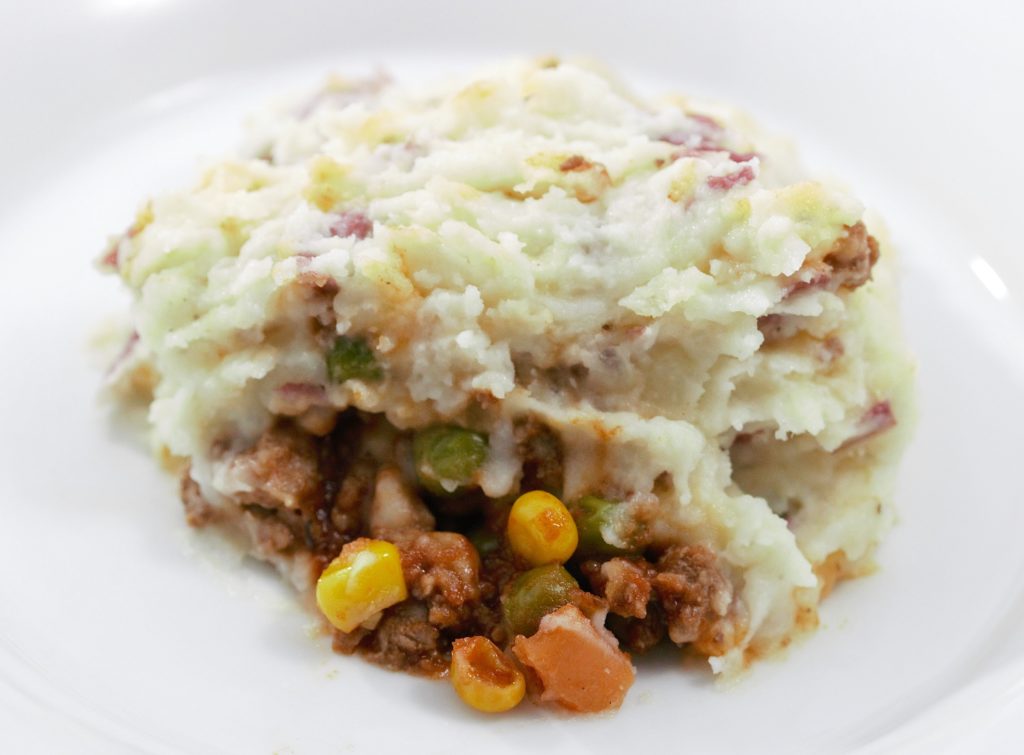 So I thought shepherd's pie would be perfect since it is basically meat and potatoes plus some veggies. And I always try to substitute ground beef whenever I can for ground turkey meat to save a little bit on calories. I've learned as long as it's a dish where the meat is seasoned really well, you cannot tell the difference between beef and turkey.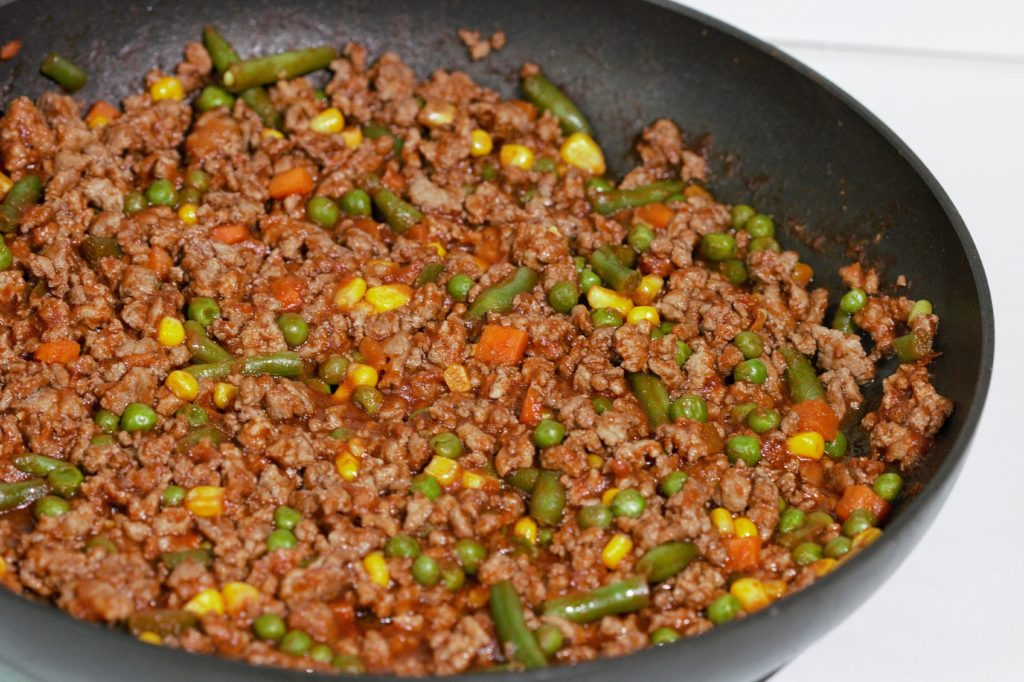 I used frozen vegetable melody for this meal because one reason is so simple. Just grab a bag at the store and add it to your mix. Personally I would use fresh veggies, but my husband is a canned veggie kind of guy and I thought frozen veggies are a lot closer to canned then fresh veggies. I know, I know. Who chooses canned vegetables over fresh? That would be my husband, which is the total opposite as me. I swear it's like cooking for a 3 year old.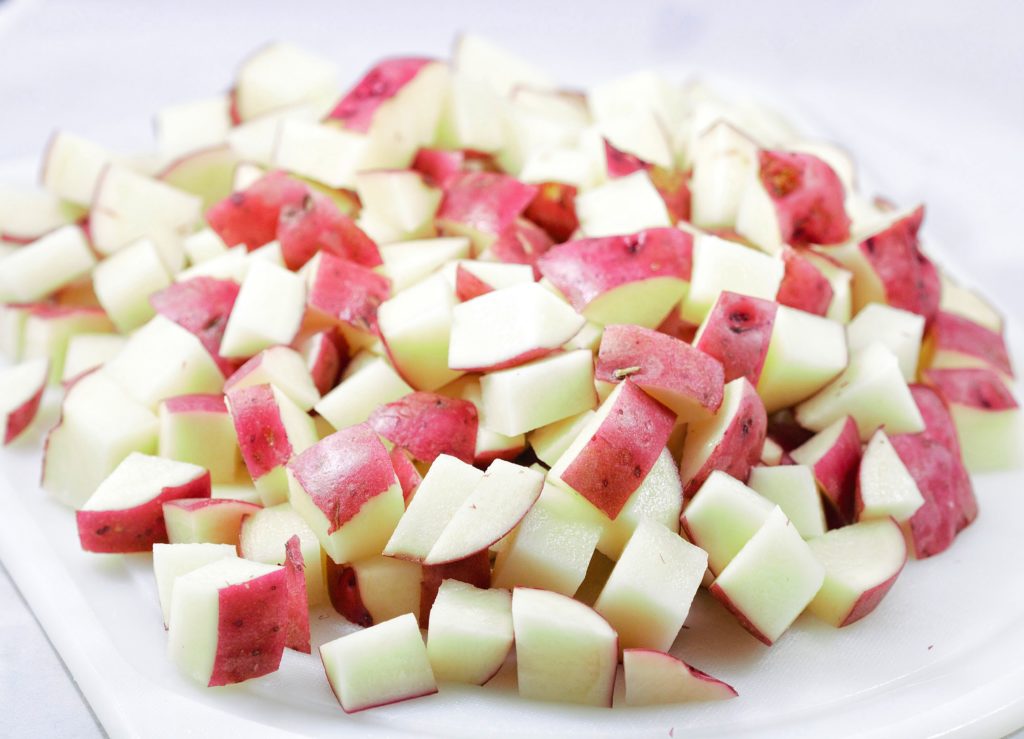 When it comes to mashed potatoes I almost always use red potatoes and leave the skins on them. I love them that way and the husband has never complained so that's what we have. To cook the potatoes faster cut into smaller chunks to boil. The bigger the chunks the longer it takes to cook.
For this recipe I used a Merlot, but any red wine will do. Things just taste so much better with wine, don't you agree? That's about the only way I'm getting alcohol for the next 6 months is being cooked inside a meal. One day wine we will meet again.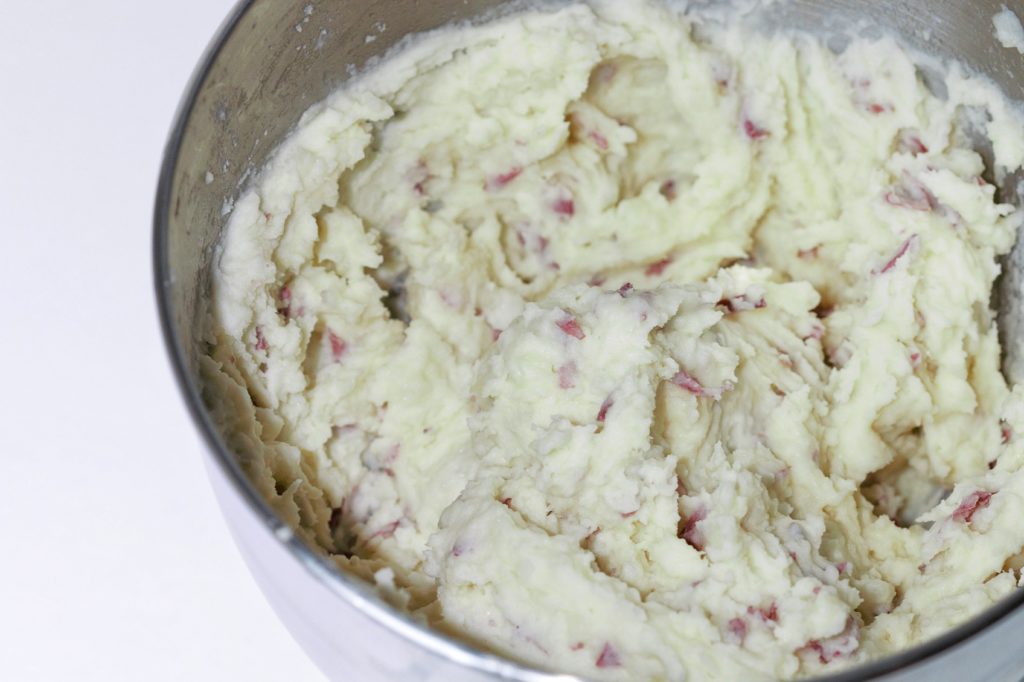 I decided to mix the cheese inside of the potatoes instead of on top unlike most shepherd's pie recipes. One reason to hide it from my husband and another just to give the potatoes a different flavor without an over powering cheese flavor by putting a layer on top.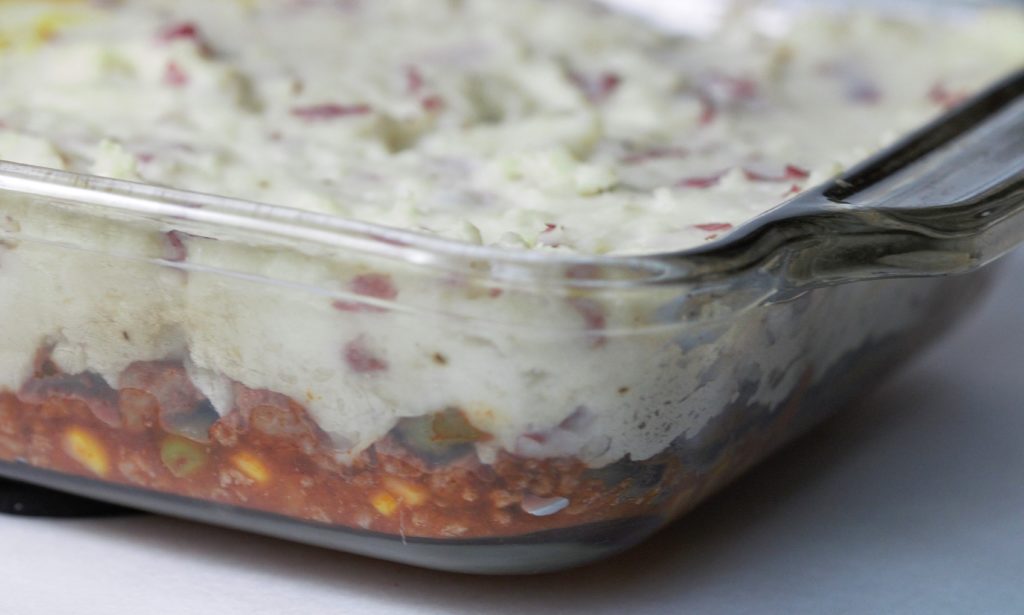 Now just cook in the oven for about 30 minutes and then you are ready to enjoy. A full meal mixed into one dish. Now how simple was that?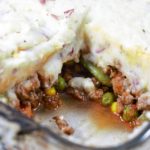 Print Recipe
Turkey Shepherd's Pie
This turkey shepherd's pie is a lighter version of the yummy classic without giving up the great taste.
Ingredients
1

pound

of ground turkey meat

6

oz

of tomato sauce

1/2

cup

of red wine

1

cup

of beef stock

1 1/2

TSP

of Worcestershire

1

TSP

salt

1/2

TSP

thyme

1/4

TSP

garlic powder

7

cups

of red potato chunks
Mashed potatoes
1/2

cup

heavy whipping cream

2

TBSP

butter

1

cup

of mozzarella cheese
Instructions
Preheat oven to 350 degrees and boil a pot of water

Wash and cut potatoes into chunks and boil until soft

After potatoes are cooked drain and put into mixer with butter and whipping cream and whip until mashed up well.

Cook turkey meat on high heat until fully cooked and add wine, beef stock, seasonings, Worcestershire, and frozen veggies and cook on low medium heat

Add cheese to potatoes and mix well

Once all the liquid from the meat mixture has thickened add to a casserole dish and then top with mashed potatoes and cook in oven for 30 minutes
Nutrition
Nutrition Facts
Turkey Shepherd's Pie
Amount Per Serving (1 g)
Calories 363
Calories from Fat 189
% Daily Value*
Fat 21g32%
Cholesterol 108mg36%
Sodium 857mg37%
Potassium 793mg23%
Carbohydrates 17g6%
Protein 21g42%
Vitamin A 715IU14%
Vitamin C 9.7mg12%
Calcium 139mg14%
Iron 2.2mg12%
* Percent Daily Values are based on a 2000 calorie diet.