The best steak marinade you
will ever try. A unique blend
of salty and sweet that is so
pleasing on the taste buds.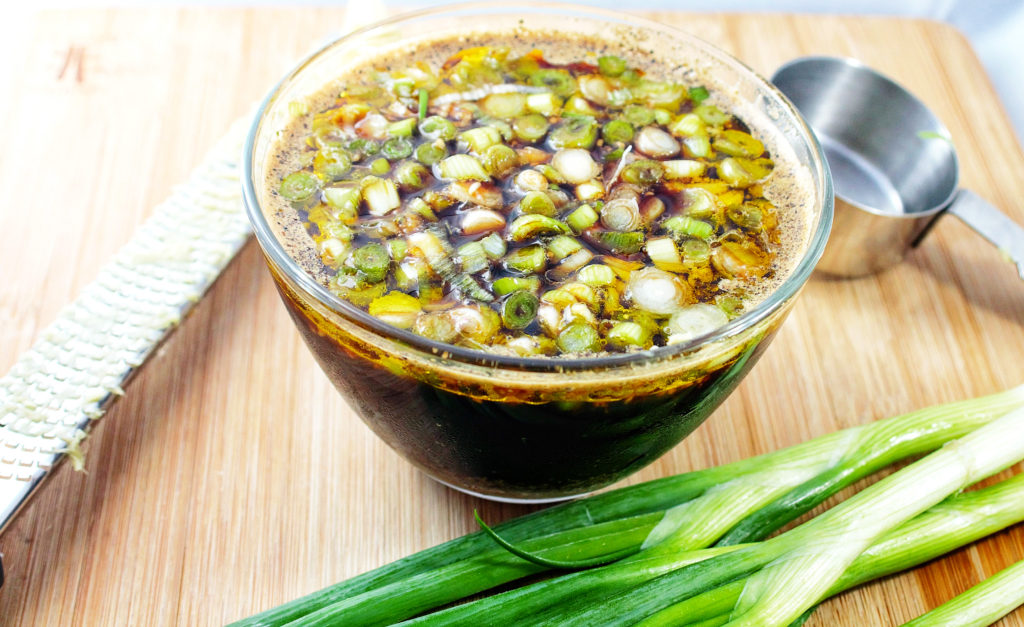 Okay I know claiming this is the best steak marinade ever is a tall order, but this marinade is so good. I'm usually a Worcestershire sauce type of girl anytime I have steak. I don't care if it's a steak cooked at home or at a fancy restaurant, I still request a side or bottle of Worcestershire for my steak. With this marinade there is no need any extra flavor.
I can't take credit for this recipe. I wish I could. Some close friends of ours invited us over for dinner one night. Ribeyes were on the menu. My husband and I couldn't get over how flavorful the steaks were. Our friend told us it was his mom's marinade recipe and shared it with me.
Now I can't say I use this recipe every time I cook steaks, but I don't know why not. It is by far my favorite flavor steak, it's all about if I have the ingredients on hand.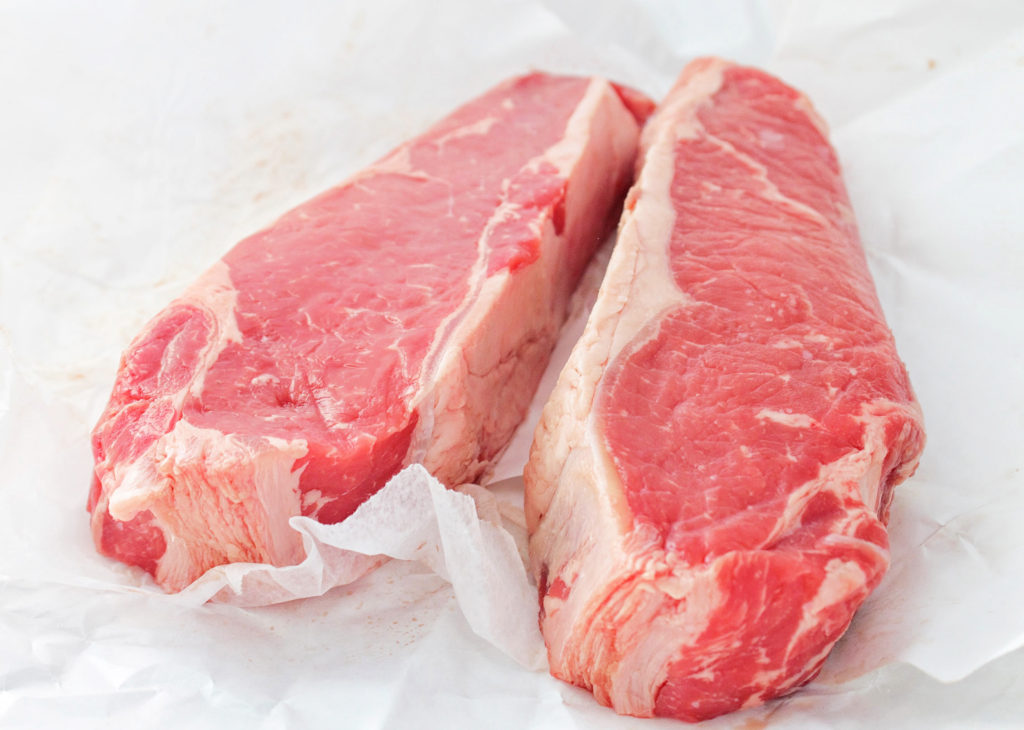 For this recipe I used New York strip steaks only because they were on sale. Ribeyes are the preferred steak, but that's all up to the chef's/steak eaters preference. I'm more of a filet steak order-er and my husband a ribeye man. But to be honest I'll eat any kind of steak. I mean I am from Texas and all.
You want to make sure and give your steak plenty of time to marinate. 8 hours is preferred. This is enough marinade for 4 steaks, but when marinating I like all of my steak to be completely covered with the marinated. Otherwise you are having to flip them in your marinate dish every so often.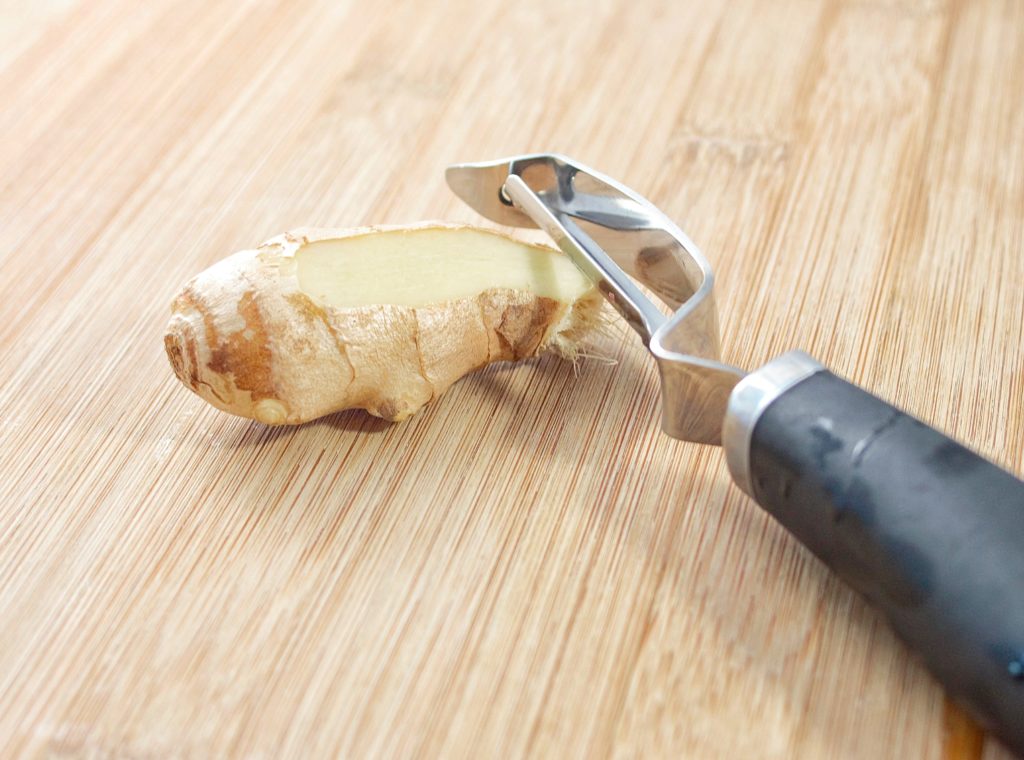 Now for the unique ingredient, ginger. I usually get my ginger root at my specialty store. I don't usually see ginger in my every day grocery store. The ginger root has a shell like casing like a potato and you want to peel that coating and discard. Then use a small grater to get the amount of ginger you need for the recipe.
When it comes to steak my husband was usually the one in charge of the cooking because it involved the grill. In the past year I have learned how to cook on the grill myself, but was still too scared of cooking steak on the grill. That's why with this recipe we're going to use a cast iron pan on the stove top and then the oven.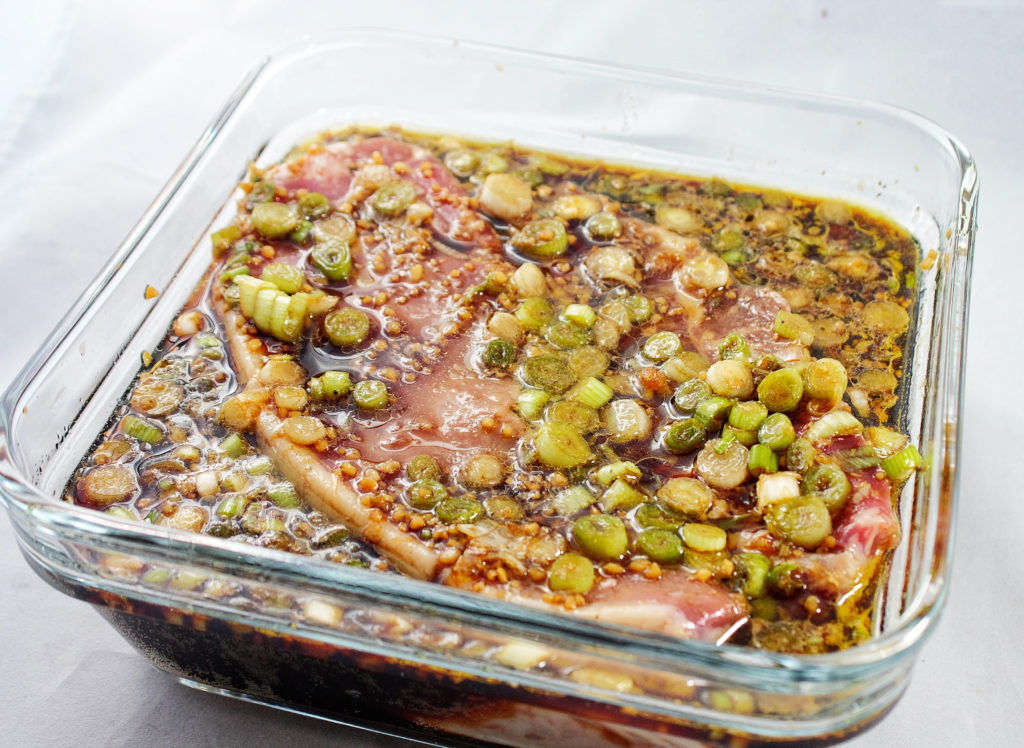 Be sure to pull your steaks out of the fridge 30-45 minutes before you start to cook them. You want to heat your cast iron on the stove to a medium high heat with a little olive oil and I added just a little of the marinade in the pan. Once hot throw your steaks on and cook each side about 2 minutes to have a nice brown crust on each side.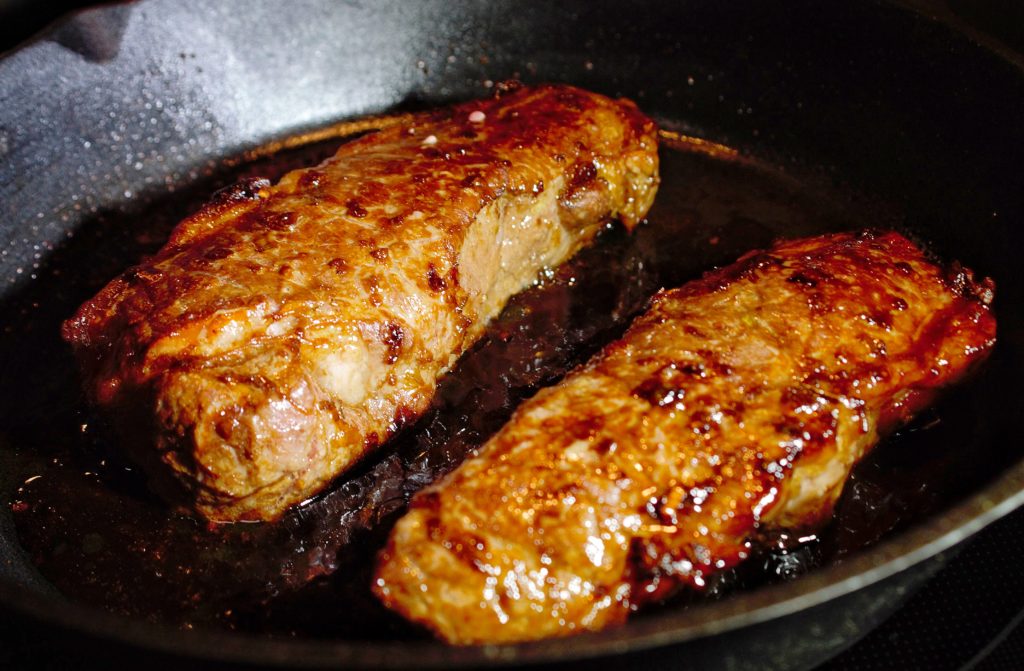 Next pop in the oven preheated to 400, cast iron pan and all, and let cook for about 5-7 minutes for a medium steak depending on the thickness of your steaks. If you like yours more rare, cook less. If you like a more cooked steak cook longer. You can always do the finger test.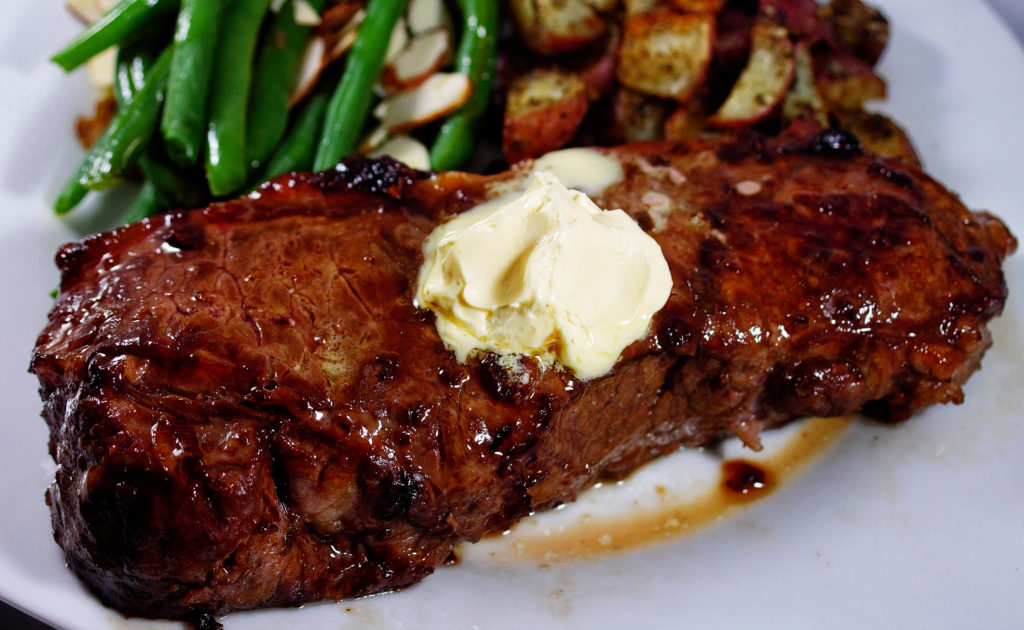 After cooking pull out of the oven and let it sit for 5 minutes. At this point you might want to add some butter on top or your steak, which adds even more flavor.
And that is it. Less than 10 minutes of prep and a total of 15 minutes from starting to cook to eating and you have a perfect tasting steak.
Print Recipe
Best Steak Marinade Ever
The best steak marinade you will ever try. A unique blend of salty and sweet that is so pleasing on the taste buds.
Ingredients
4

Ribeyes or New York Strip Steaks

1

TBSP

olive oil
Marinade
6

oz

Coke or Dr. Pepper

1/2

cup

soy sauce

1/2

cup

chopped green onions

1/4

cup

brown sugar

1

TBSP

minced garlic

1

TBSP

olive oil

1/4

TSP

grated ginger

1/4

TSP

pepper
Instructions
Add all marinade ingredients together and add together in a glass pan with steaks and refrigerate for 8 hours

Pull steaks out of the refridgerator 30-45 minutes before cooking

Preheat oven to 400 degrees and heat cast iron skillet on stove top to a medium high heat adding the olive oil and some of the marinate

Add steaks to cast iron and cook for 2 minutes on each side for a nice brown crust

Take your cast iron and put in the oven to finish the steak cooking for 5-7 minutes for a medium steak

Let steaks sit for 5 minutes before cutting into
Notes
There is enough marinade for 4 steaks just be sure to flip the steaks half way through marinating.
Nutrition
Nutrition Facts
Best Steak Marinade Ever
Amount Per Serving (1 g)
Calories 569
Calories from Fat 351
% Daily Value*
Fat 39g60%
Cholesterol 137mg46%
Sodium 931mg40%
Potassium 670mg19%
Carbohydrates 8g3%
Protein 47g94%
Vitamin A 160IU3%
Vitamin C 3mg4%
Calcium 36mg4%
Iron 4.4mg24%
* Percent Daily Values are based on a 2000 calorie diet.