Discover the healthy, protein-packed Turkey Chili recipe, ready in 40 minutes – the perfect comfort food made lighter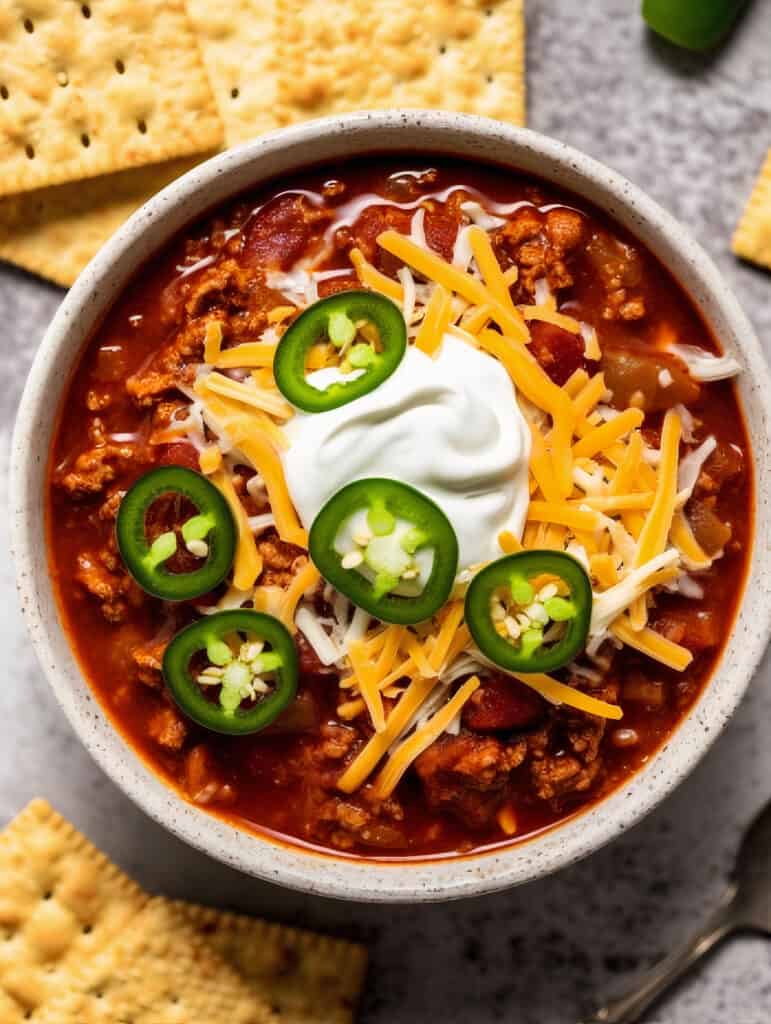 Why Choose this Turkey Chili Recipe?
It's a Health Kick: Look, who doesn't love a good bowl of chili? But with this recipe, you're making a classic comfort food even better. Ground turkey instead of beef means you're cutting down on the fat, but not on flavor. You're getting a hearty meal, without the guilt. Score!
Quick and Simple: Life's busy, right? Well, this Turkey Chili is your new best friend. In just about 40 minutes, you've got a delicious meal on the table. No fuss, no stress, just tasty food. It's perfect for those nights when you're short on time.
Leftovers are a Dream: Cooking for one or two? No problem! This recipe is just as good, if not better, the next day. It's like you're getting two meals for the effort of one. Plus, it's an absolute lifesaver on those days when you're too tired to cook.
Is this recipe spicy?
The spice level of this chili is moderate, but it can be easily adjusted to suit your taste. If you want it spicier, add more cayenne pepper or some diced jalapeños. If you prefer it milder, you can reduce or omit the cayenne.
Can I make this recipe in a slow cooker?
Yes, this recipe can be adapted for a slow cooker. Brown the turkey in a skillet first, then add it and the rest of the ingredients to the slow cooker. Cook on low for 6-8 hours or on high for 3-4 hours.
How should I store leftovers?
Leftover chili can be stored in the fridge in a sealed container for up to 4 days. It can also be frozen for up to 3 months. To reheat, simply microwave it or warm it up in a saucepan on the stove.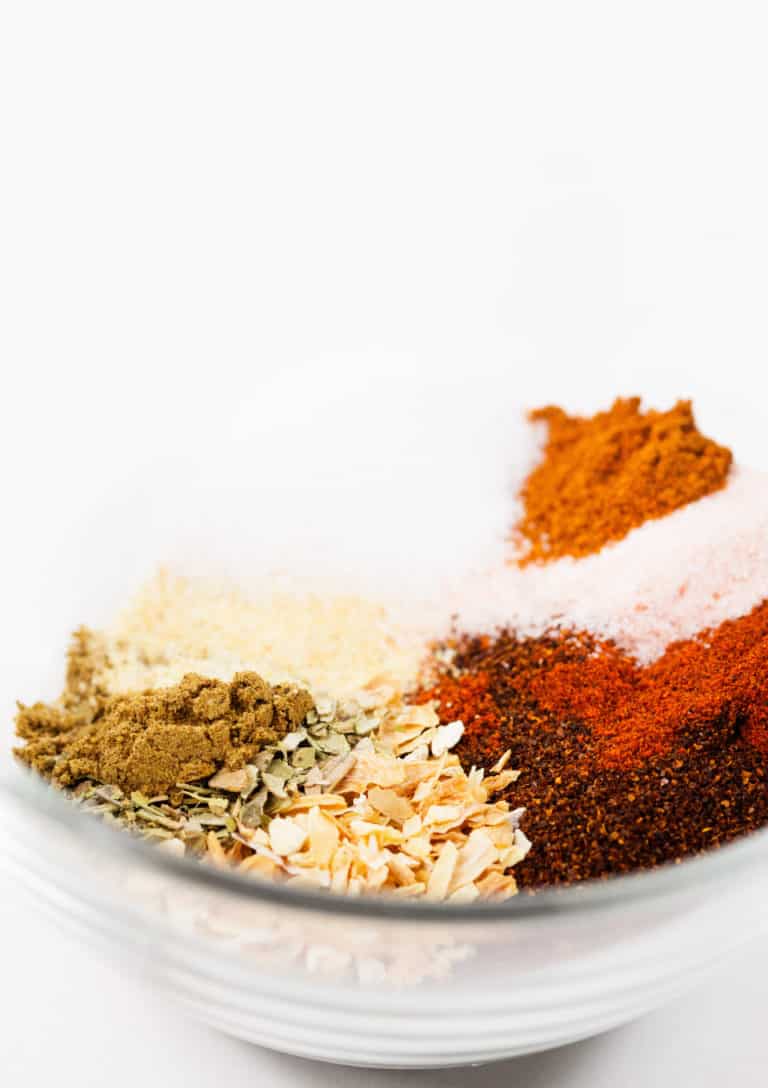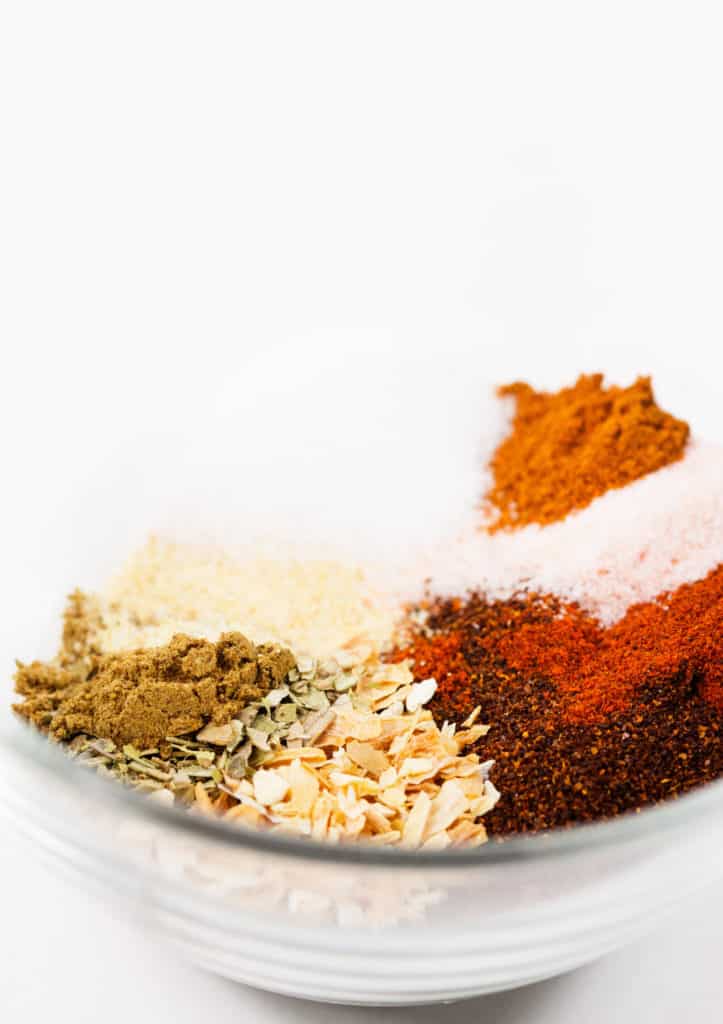 Ingredients for Turkey Chili
Ground Turkey: Ok, here's the deal – this isn't your typical beefy chili. We're talking turkey here. Less fat, but just as much flavor. It's the secret weapon that makes this chili a lighter, but still super satisfying, version of your favorite comfort food.
Beans (Kidney and Black): Beans, beans, good for the heart, the more you eat…well, you know the rest. But seriously, these little guys are powerhouses of protein and fiber, and they add a great texture to the chili. Plus, black and kidney beans together? Talk about a color pop!
Rotel (Tomatoes and Green Chilies): Now, this is where things get spicy. Rotel is like the secret ingredient on a cooking show – it's tomatoes and green chilies all in one can, and it gives the chili a kick that's just… chef's kiss.
Chili Seasoning: This right here is the heart and soul of chili. It's like a magical dust that turns a pot of ingredients into a comforting bowl of goodness. Every spoonful has a warm, hearty flavor that makes you want to cozy up and savor every bite.
Garlic Powder, Cumin, and Cayenne Pepper: Last but not least, these spices. They're the quiet ones at the party who surprise you with their great stories. They add a depth of flavor to the chili that's just unbeatable. Trust me, one taste and you'll be hooked.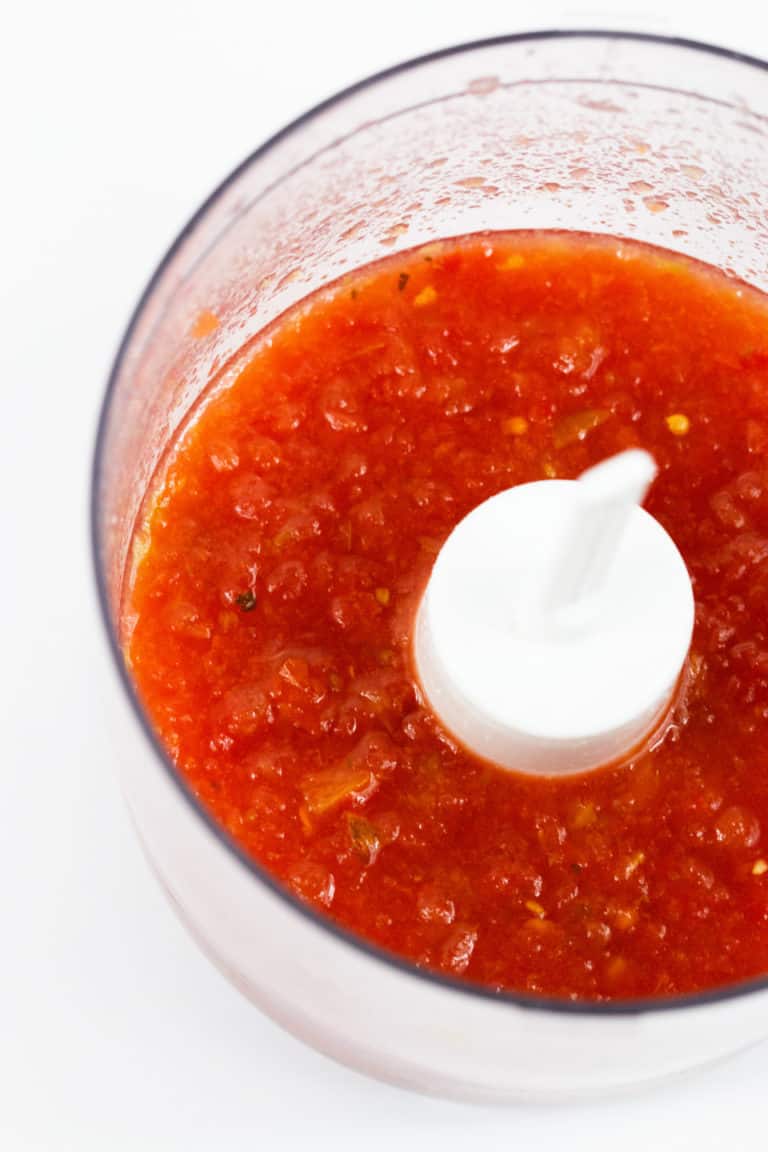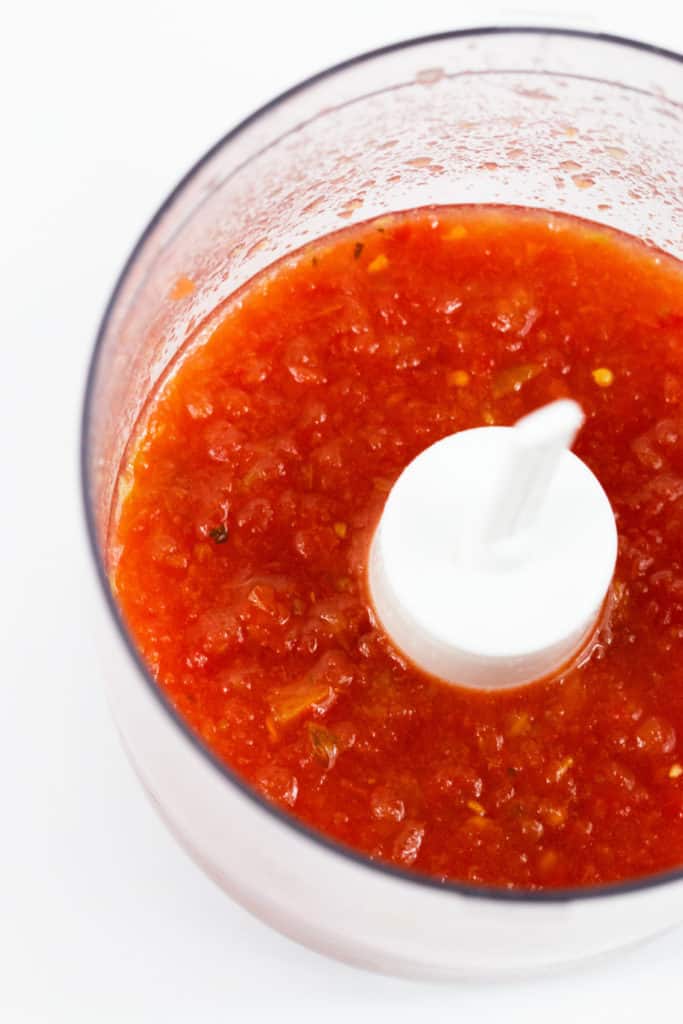 Variations to this Recipe
Veggie Delight: Not a meat fan, or just fancy more veggies? No problemo! Swap the turkey for your favorite veggies – think bell peppers, zucchini, sweet potatoes. They'll add a rainbow of colors and even more nutritional goodness to your chili.
Spice it up: For all you spice lovers out there, add some jalapeños or extra cayenne to turn up the heat. Or, get creative and try adding a chipotle pepper in adobo sauce for a smoky kick. Your taste buds won't know what hit 'em!
Bean Bonanza: If you're like me and believe there's no such thing as too many beans, try adding some pinto or garbanzo beans into the mix. They'll give the chili a new dimension of flavor and texture that's just yum.
Cheesy Does It: Who doesn't love a bit of cheese, right? Try melting some cheddar or Monterey Jack on top of your chili. It's like the cherry on top of a sundae, but for chili. So cheesy, so good.
Go Global: Get adventurous and give your chili a global twist. Add some curry powder for an Indian-inspired version, or some Italian herbs for a Mediterranean spin. It's like a world tour in a bowl!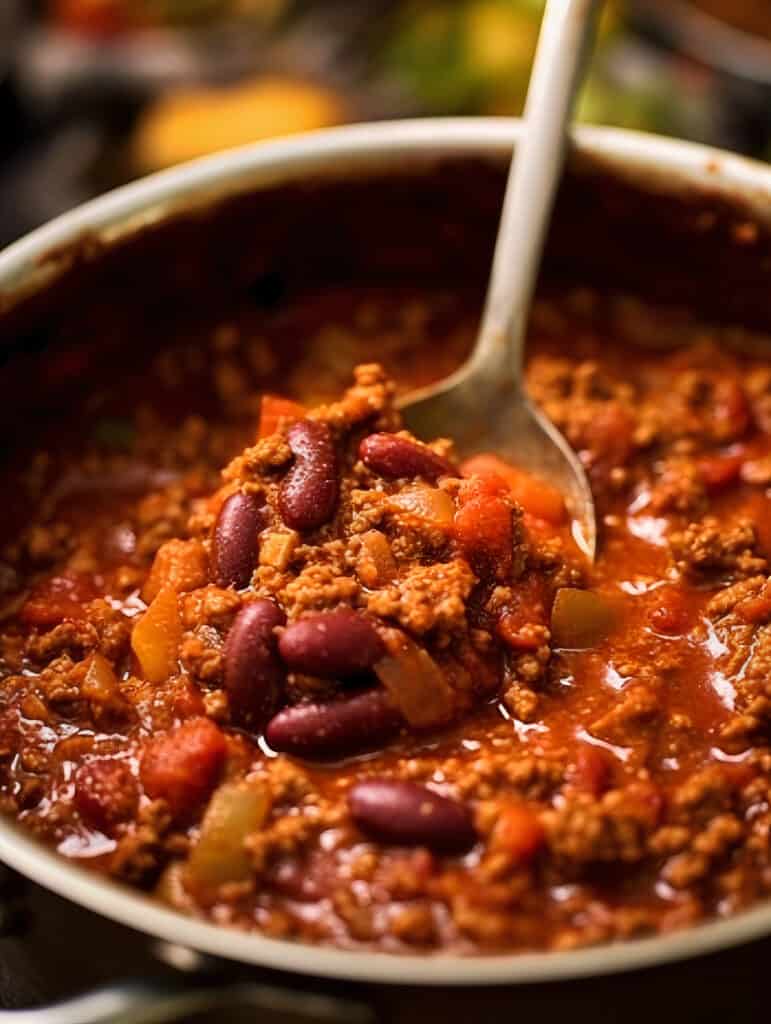 What to Serve with Turkey Chili
Cornbread: Now, nothing screams chili quite like cornbread. It's slightly sweet, wonderfully crumbly, and just perfect for soaking up all that delicious chili goodness. Trust me, it's a match made in food heaven.
Rice: For a heartier meal, serve your chili over a bed of fluffy rice. It adds a nice texture contrast and makes the meal even more filling. Plus, who doesn't love a good chili and rice combo?
Side Salad: If you're looking for something lighter, a fresh, crunchy salad on the side is a great choice. It's like a refreshing palate cleanser between bites of rich, hearty chili.
Tortilla Chips: Think of them as edible spoons. They add a nice crunch and let's be real, scooping up chili with a crispy tortilla chip is just plain fun.
Toppings Galore: Don't forget the toppings. Shredded cheese, sour cream, avocado slices, fresh cilantro, diced onions – they all add an extra layer of flavor and make the chili even more delicious.
Tips and Tricks for this Recipe
Browning the Turkey: Don't rush this step. You want the turkey to get a nice brown sear on it – that's where a lot of the flavor comes from. And remember, break it up into small chunks as it cooks so it mixes well with the rest of the ingredients.
Season to Taste: The spice measurements in the recipe are just a guideline. If you prefer your chili spicier, add a bit more cayenne or a few dashes of hot sauce. If you're not a fan of heat, dial it down. Cooking is all about adjusting to your personal taste.
Slow and Steady: Chili is one of those dishes that benefits from a long, slow cook time. If you have the time, let it simmer on low for a bit longer than the recipe calls for. The flavors will meld together beautifully and the texture will be even better.
Go Crazy with Toppings: Chili is a great canvas for a variety of toppings. Shredded cheese, sour cream, chopped onions, sliced jalapeños, a squeeze of lime – the sky's the limit! It's a fun way to customize your bowl.
Leftovers are Your Friend: This chili is even better the next day after the flavors have had time to really blend together. So if you have leftovers, consider it a win! They're perfect for a quick lunch or another dinner.
Freeze for Later: If you're cooking for one or two, this chili freezes beautifully. Just portion it out into freezer-safe containers, and you'll have ready-to-go meals for those days when you don't feel like cooking.
Want more all-in-one Recipes?
Zesty Shrimp Sheet Pan Fajitas
One-Pan Chicken Thighs and Roasted Vegetables
Seafood Cajun Boil Packs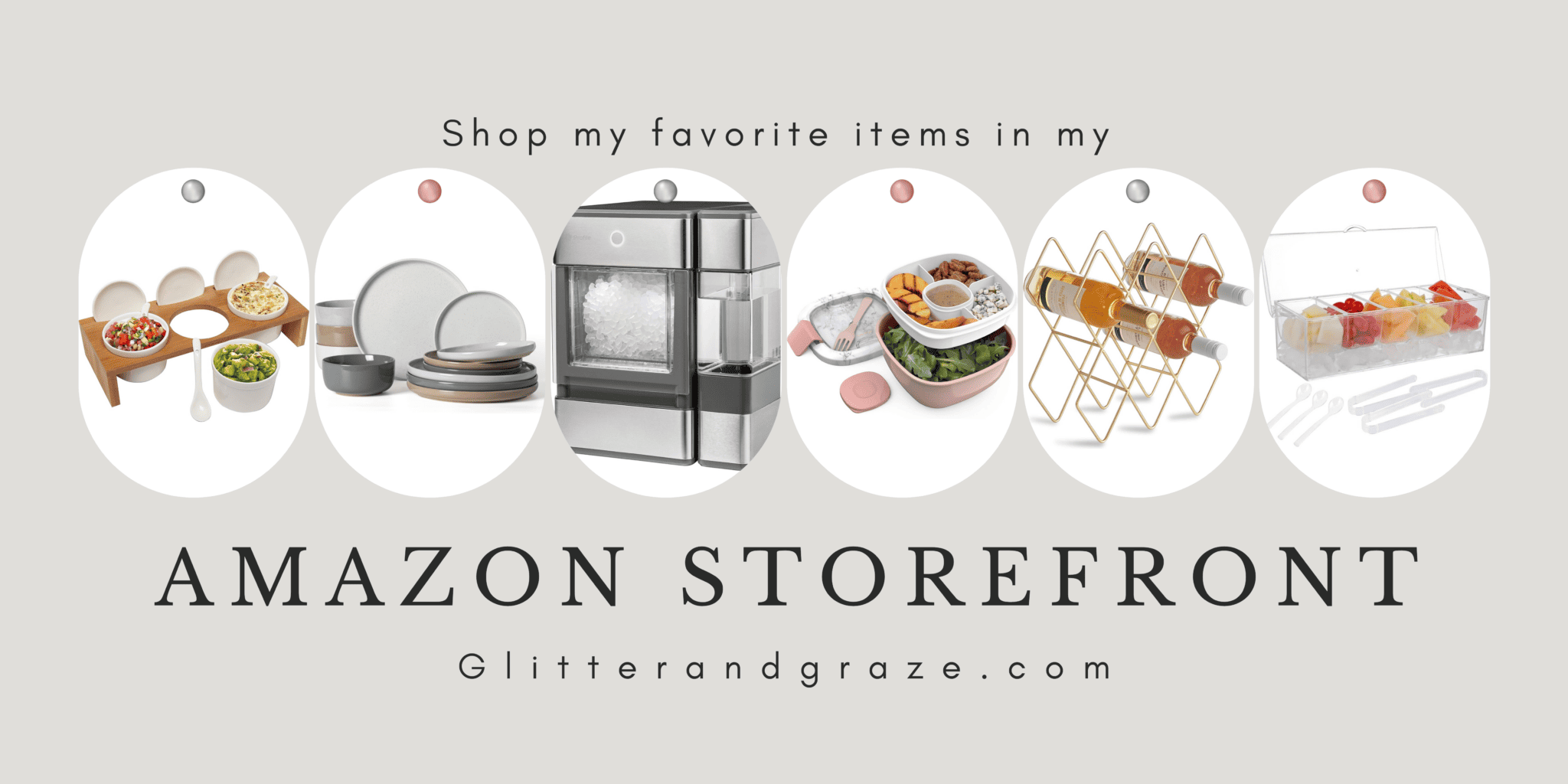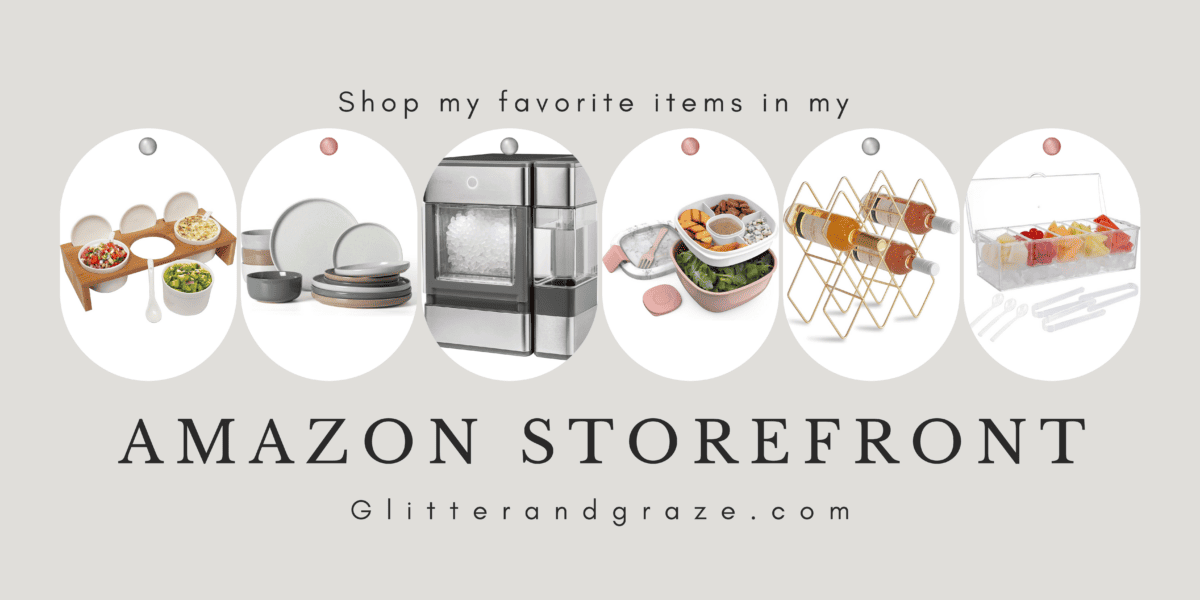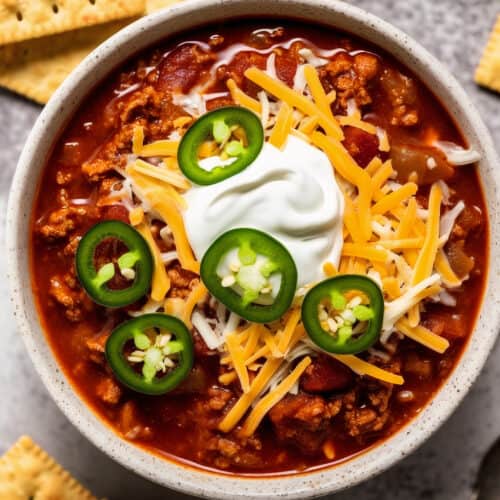 Turkey Chili
This turkey chili is a great way to enjoy your favorite comfort food, but cutting some of the calories.
Print Recipe
Ingredients
1

pound

ground turkey

1

can

dark kidney beans

15 oz

1

can

black beans

15 oz

1

can

Rotel

10 oz

1

cup

water

1

can

tomato sauce

8 oz

2

tbsp

chili seasoning

1/2

tbsp

dried minced onion

1

tsp

sugar

1/2

tsp

oregano

1/2

tsp

paprika

1/2

tsp

salt

1/4

tsp

garlic powder

1/4

tsp

cumin

1/8

tsp

cayenne pepper
Instructions
Cook turkey meat on high heat and drain any liquid if any after cooking

Strain and rinse both cans of beans

If you don't want your tomatoes and chilies chunky throw the rotel in a food processor and blend

Add all ingredients to the turkey meat and bring to a boil and then lower heat to low and cover

Stir occasionally and when it gets to the consistency you want you are done.
Notes
Browning the Turkey: Don't rush this step. You want the turkey to get a nice brown sear on it – that's where a lot of the flavor comes from. And remember, break it up into small chunks as it cooks so it mixes well with the rest of the ingredients.

Season to Taste: The spice measurements in the recipe are just a guideline. If you prefer your chili spicier, add a bit more cayenne or a few dashes of hot sauce. If you're not a fan of heat, dial it down. Cooking is all about adjusting to your personal taste.

Slow and Steady: Chili is one of those dishes that benefits from a long, slow cook time. If you have the time, let it simmer on low for a bit longer than the recipe calls for. The flavors will meld together beautifully and the texture will be even better.

Go Crazy with Toppings: Chili is a great canvas for a variety of toppings. Shredded cheese, sour cream, chopped onions, sliced jalapeños, a squeeze of lime – the sky's the limit! It's a fun way to customize your bowl.

Leftovers are Your Friend: This chili is even better the next day after the flavors have had time to really blend together. So if you have leftovers, consider it a win! They're perfect for a quick lunch or another dinner.

Freeze for Later: If you're cooking for one or two, this chili freezes beautifully. Just portion it out into freezer-safe containers, and you'll have ready-to-go meals for those days when you don't feel like cooking
Nutrition
Serving:
1
person
|
Calories:
379
kcal
|
Carbohydrates:
42
g
|
Protein:
47
g
|
Fat:
4
g
|
Saturated Fat:
1
g
|
Cholesterol:
83
mg
|
Sodium:
1675
mg
|
Potassium:
1853
mg
|
Fiber:
13
g
|
Sugar:
14
g
|
Vitamin A:
3635
IU
|
Vitamin C:
28.6
mg
|
Calcium:
109
mg
|
Iron:
7.8
mg