This turkey chili is a great way to enjoy
your favorite comfort food, but cutting some of the calories.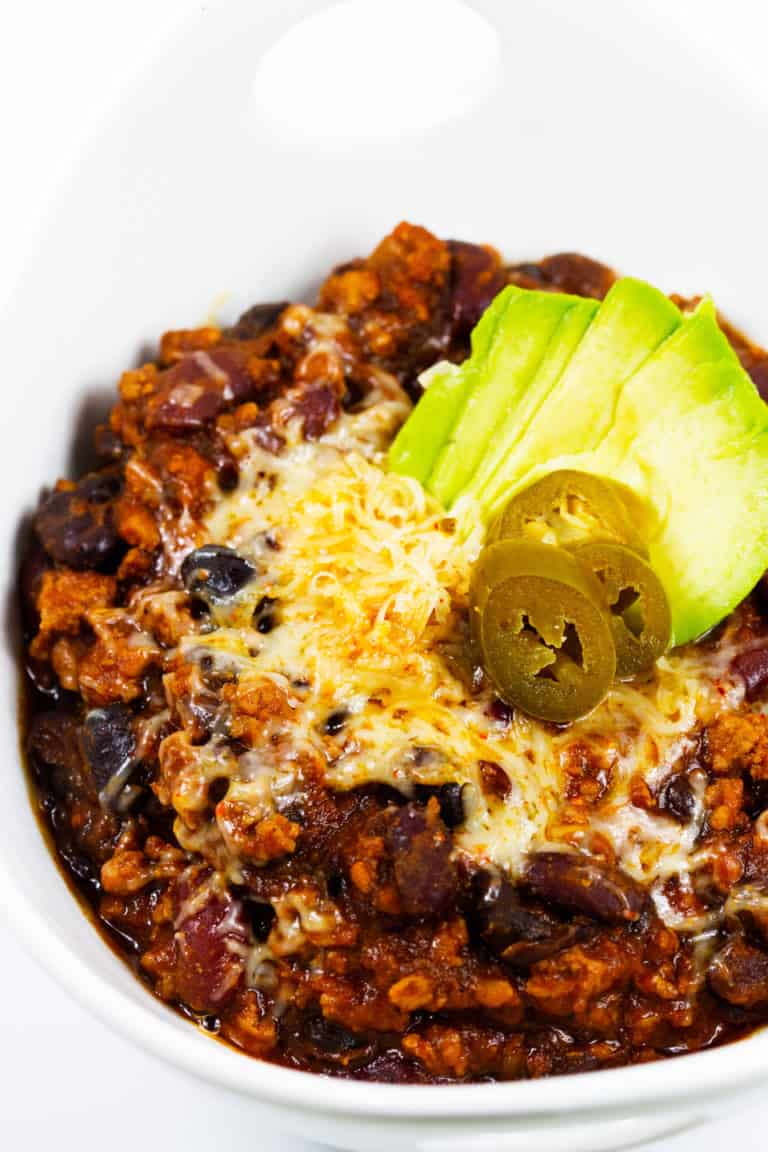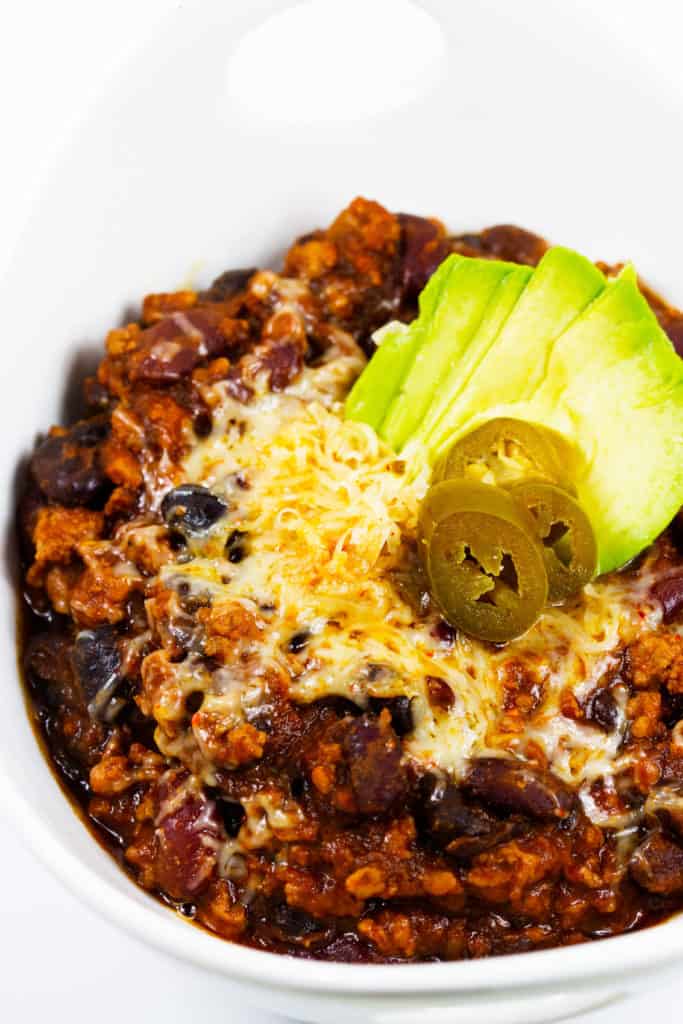 Here in Texas chili is like a food group. We eat chili probably once a week in this house. My favorite way to serve chili is in frito pie form. Unfortunately I don't need all those extra calories. I'm trying to loose this baby weight.
So I try anyway I can to cut back on some calories. But I also have to tend to the most pickiest eater husband ever. So I rotate the same things over and over that are somewhat healthy.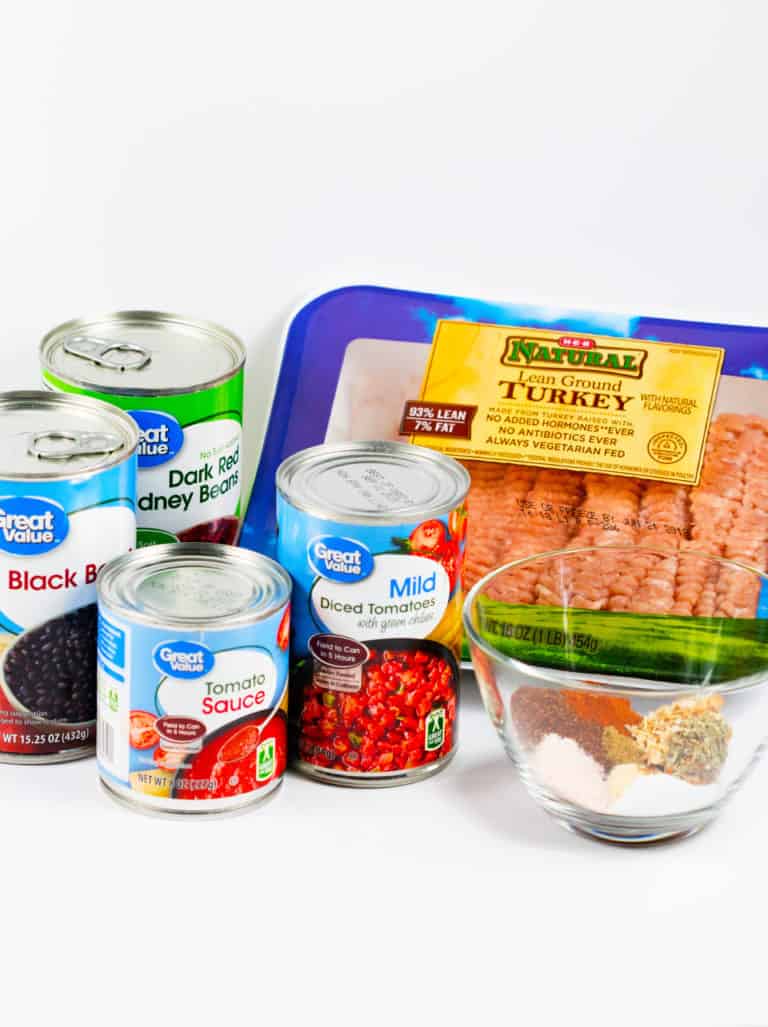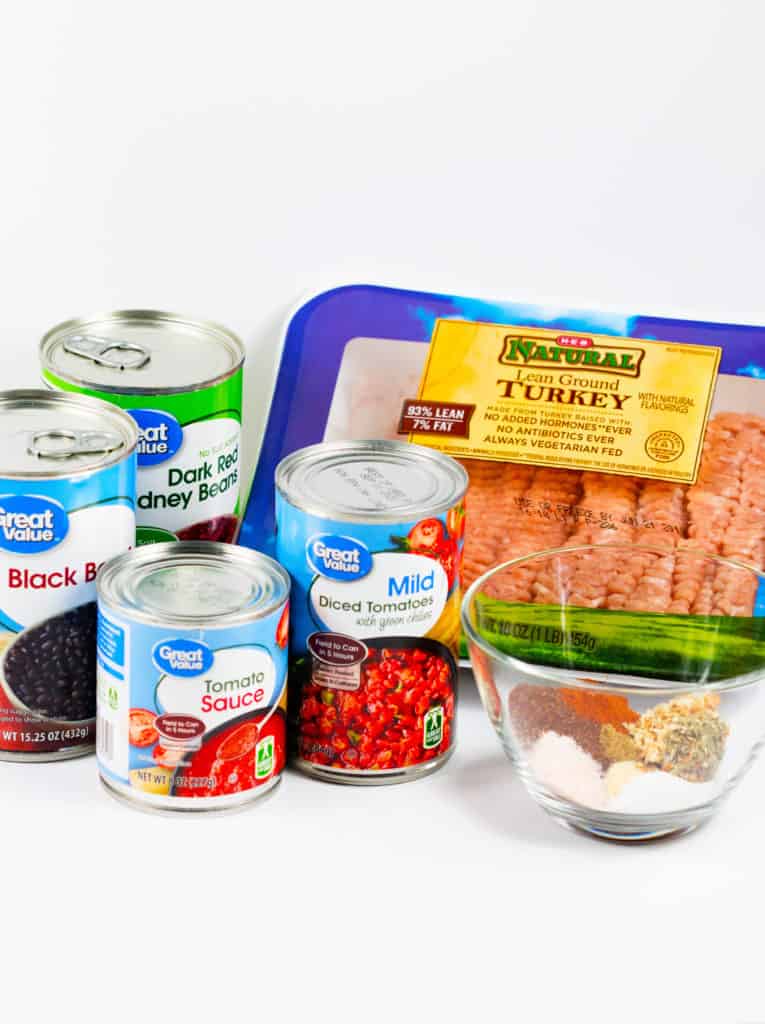 I'm just thankful that he actually enjoys substituting recipes that call for ground beef with ground turkey. He actually tells people you cannot tell the difference. Like he's a promoter for ground turkey.
Maybe I should get him to pitch some ground turkey companies for some sponsorship. He's pretty darn convincing.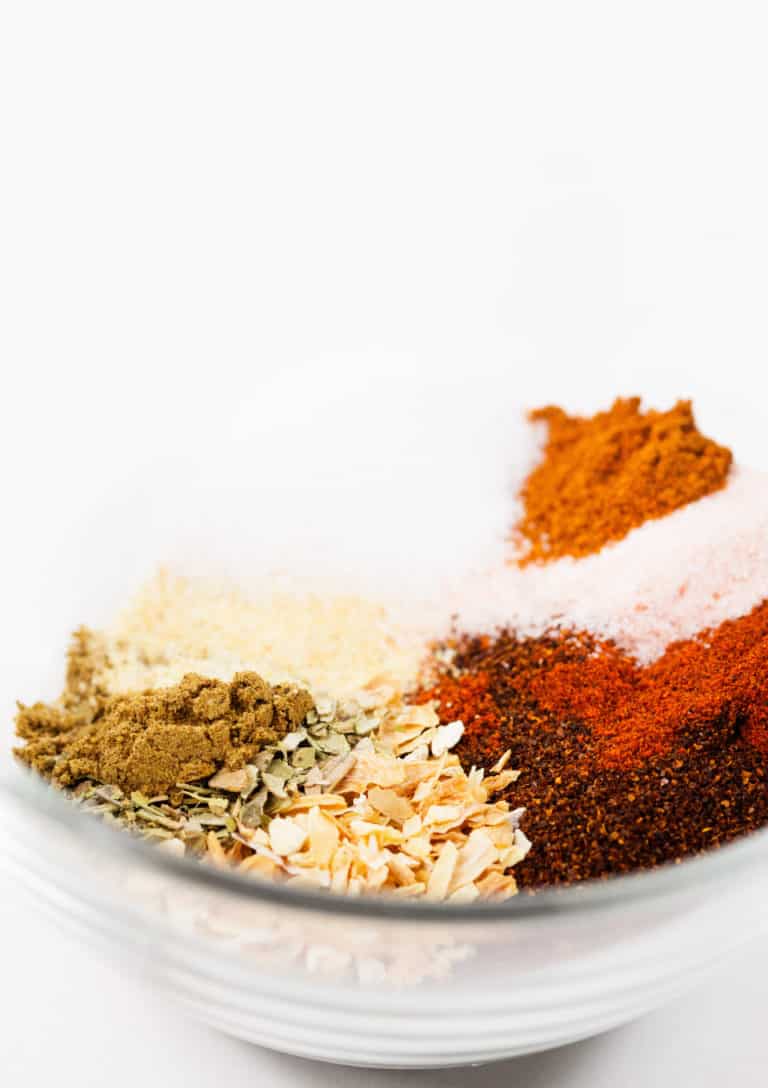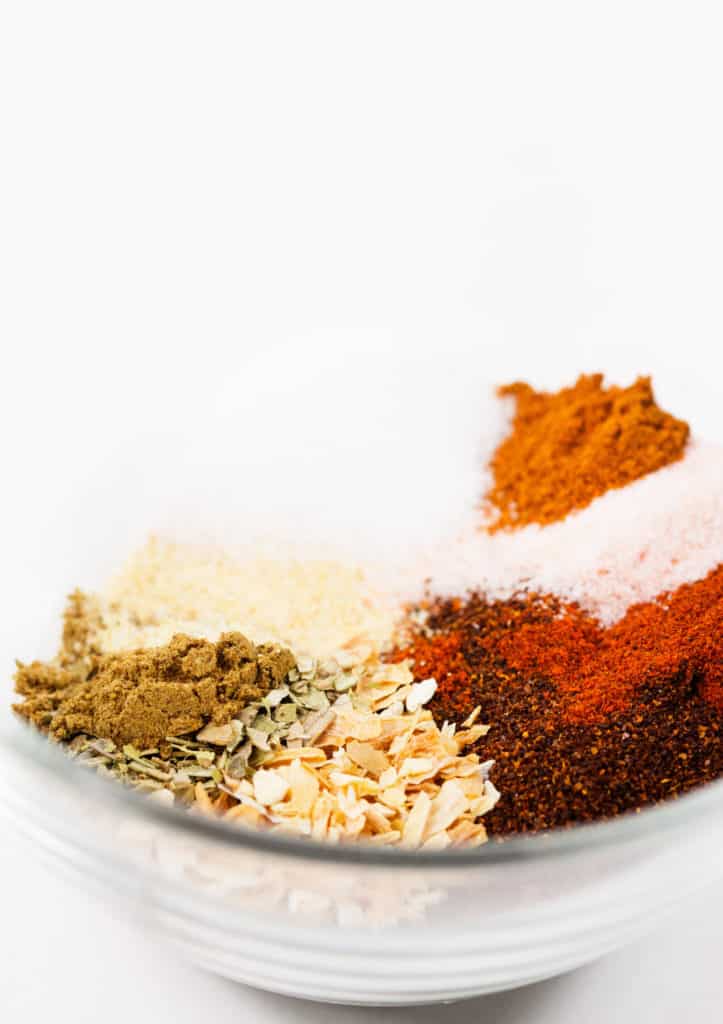 When you add all the spices you can't even tell it is turkey. It blows my mind when Texans have a debate whether to have beans or not in their chili. Beans all the way. The only time beans aren't necessarily appropriate is when its chili for chili dogs.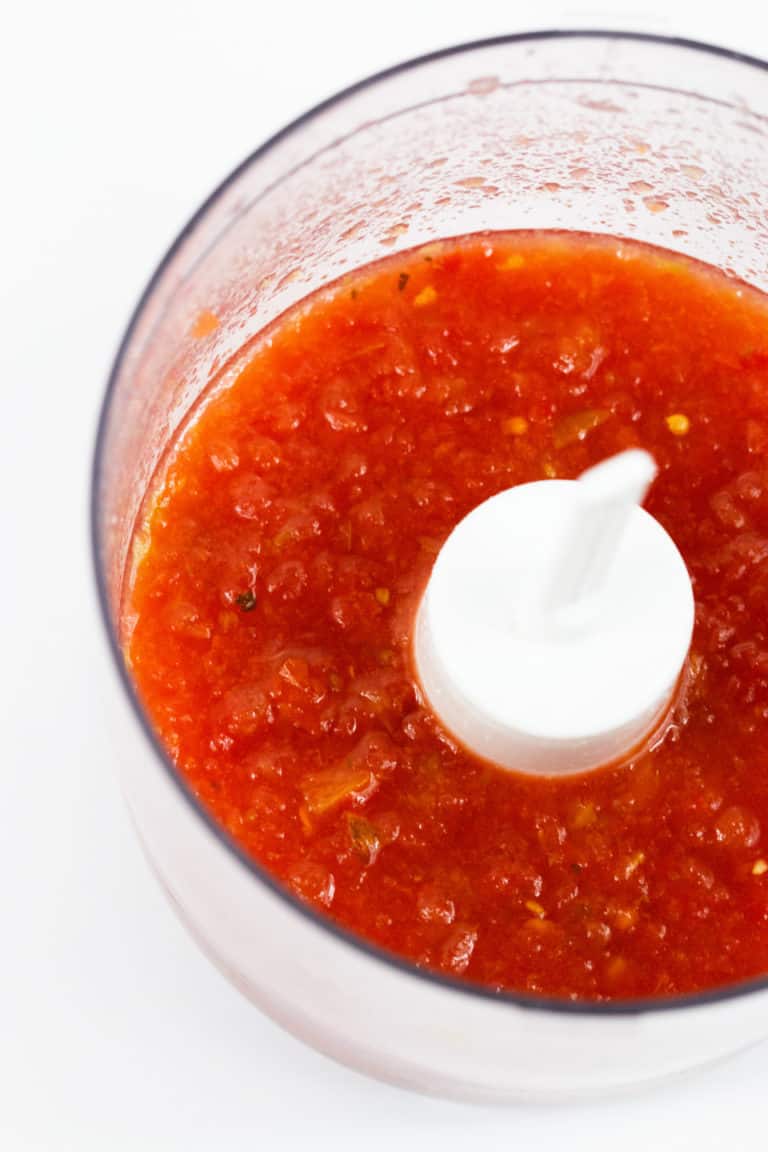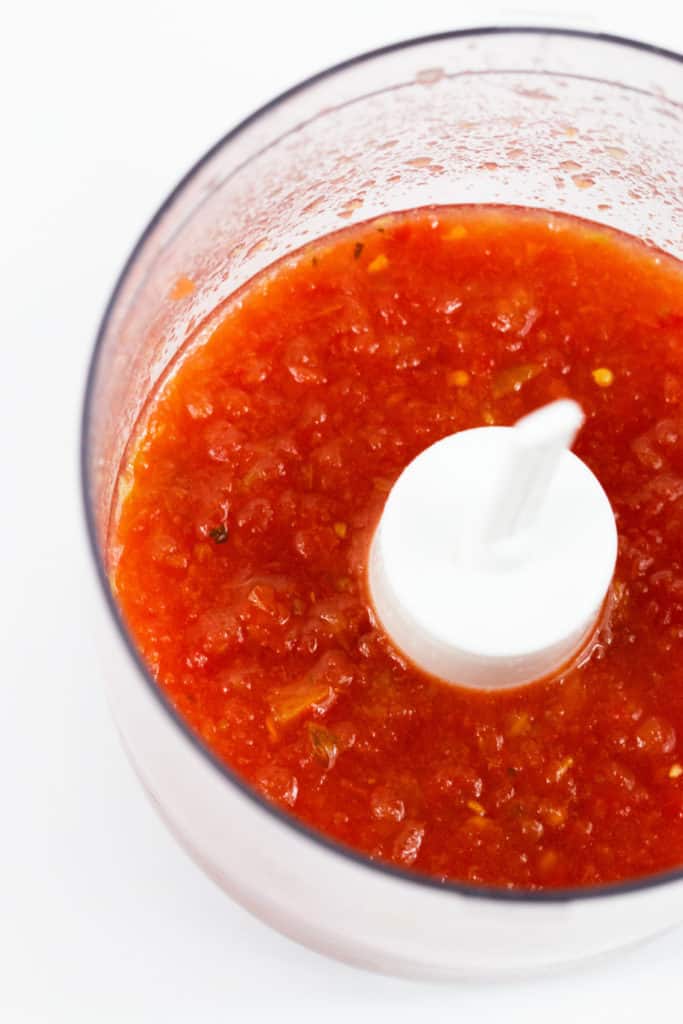 So with my picky husband I sometimes have to make things not so obvious. So when it comes to the rotel I put it in my food processor and blend that up as much as I can. He has no idea. But if I left those chunky he who throw a fit. So somethings are better left unsaid.
I do use half dark kidney beans and the other black beans. I do this just because black beans are so good for you, but I love kidney beans. If you rather you can just do all kidney beans, or any beans for that matter. So people love pinto beans in their chili.
Be sure to drain and run some water over your beans. I pour mine in a strainer and run water over them until the water comes out clear.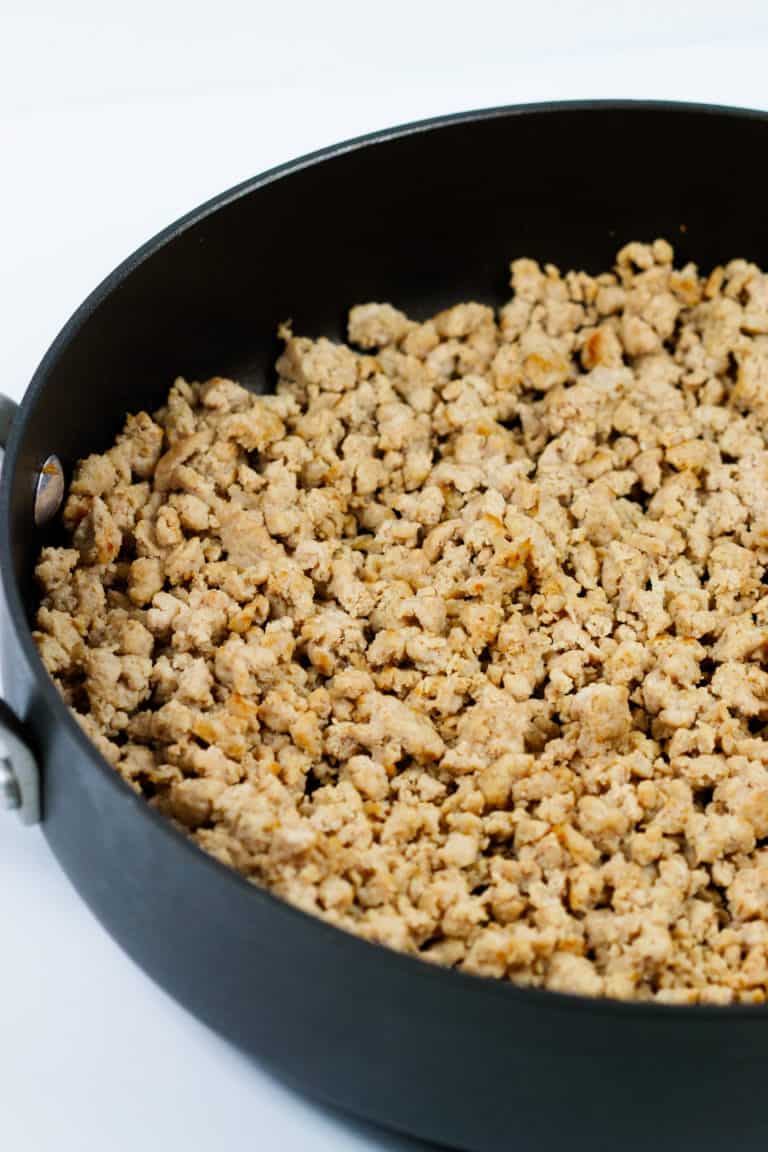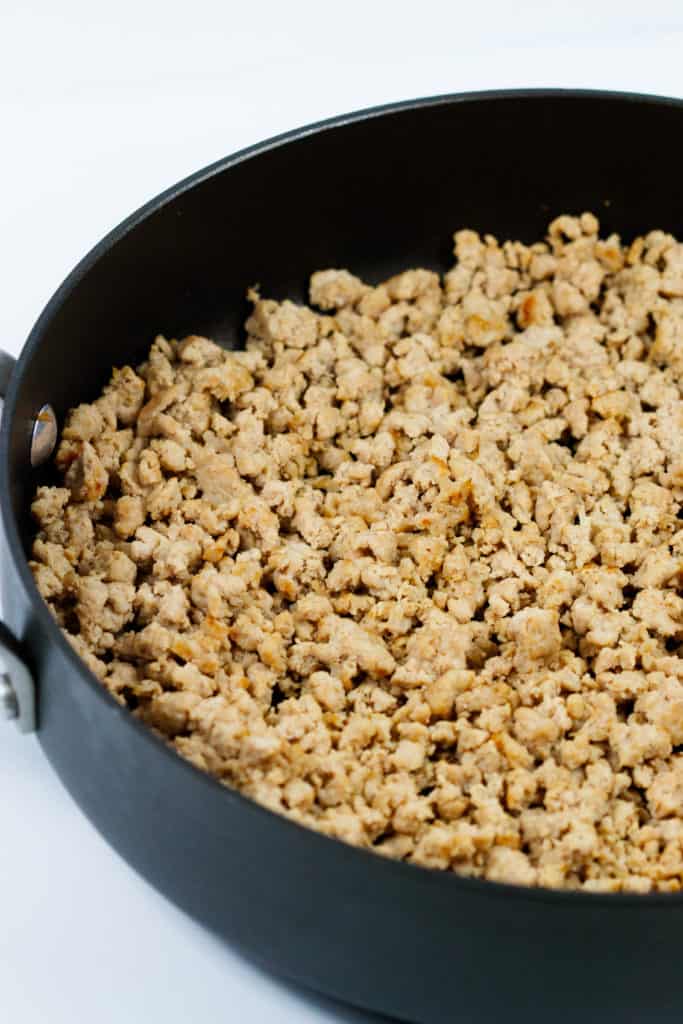 I buy the leanest ground turkey they have just because of personal preference. With this kind there is nothing you have to drain after cooking.
You know how they say brown your meat? Well, with turkey it doesn't necessarily brown. It kind of turns a grayish color. If you keep cooking it it starts to have a golden color your are giving it like a crust texture. So stop cooking if it gets to that point.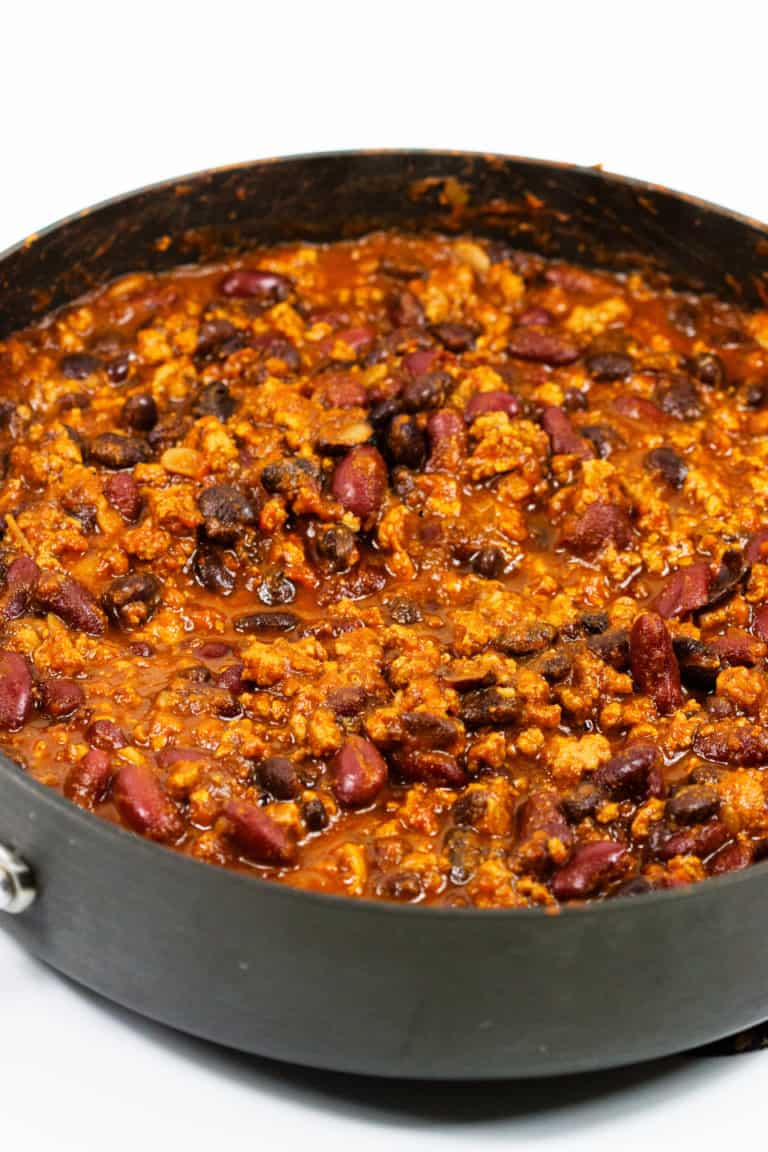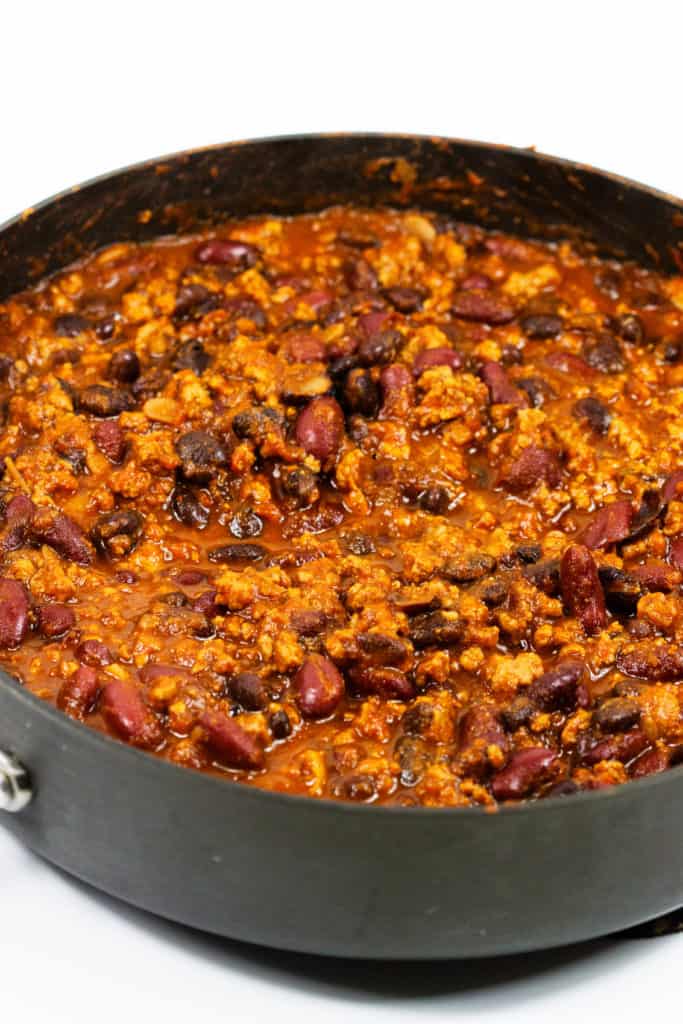 Add all other ingredients and bring to a boil and then reduce heat to low and cover. Cook until it has the consistency you desire. I like a thick chili that is not liquidy.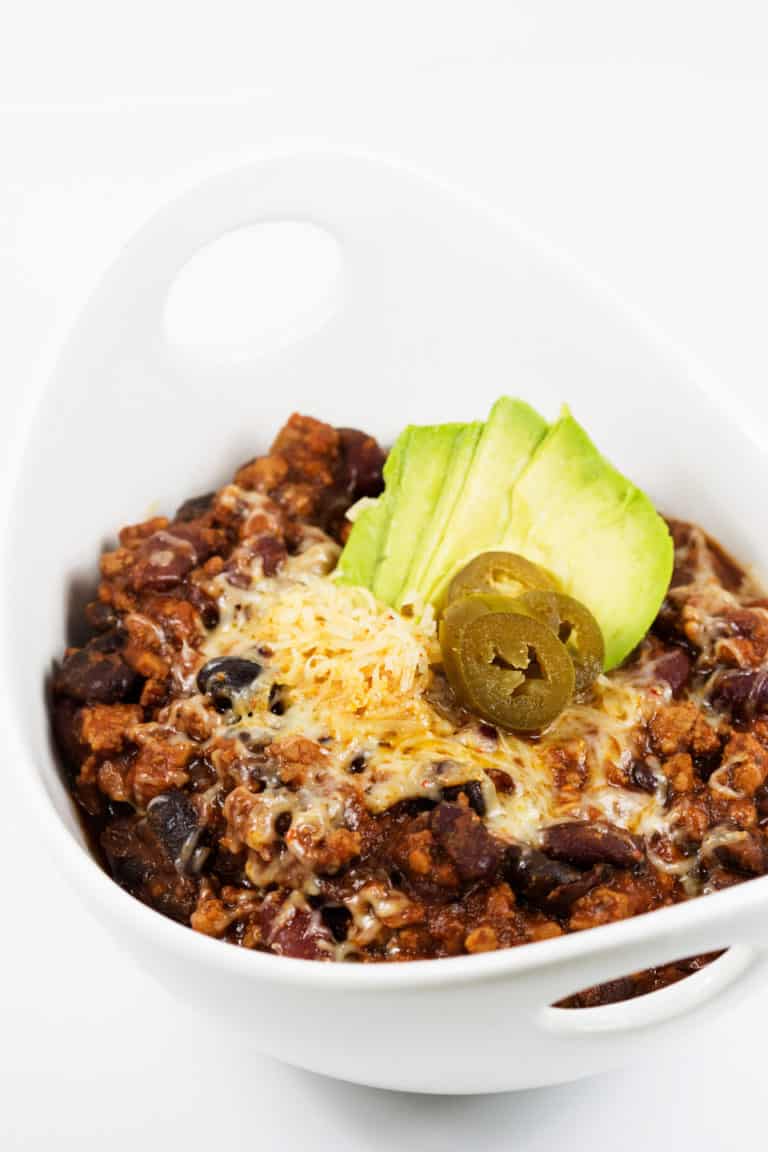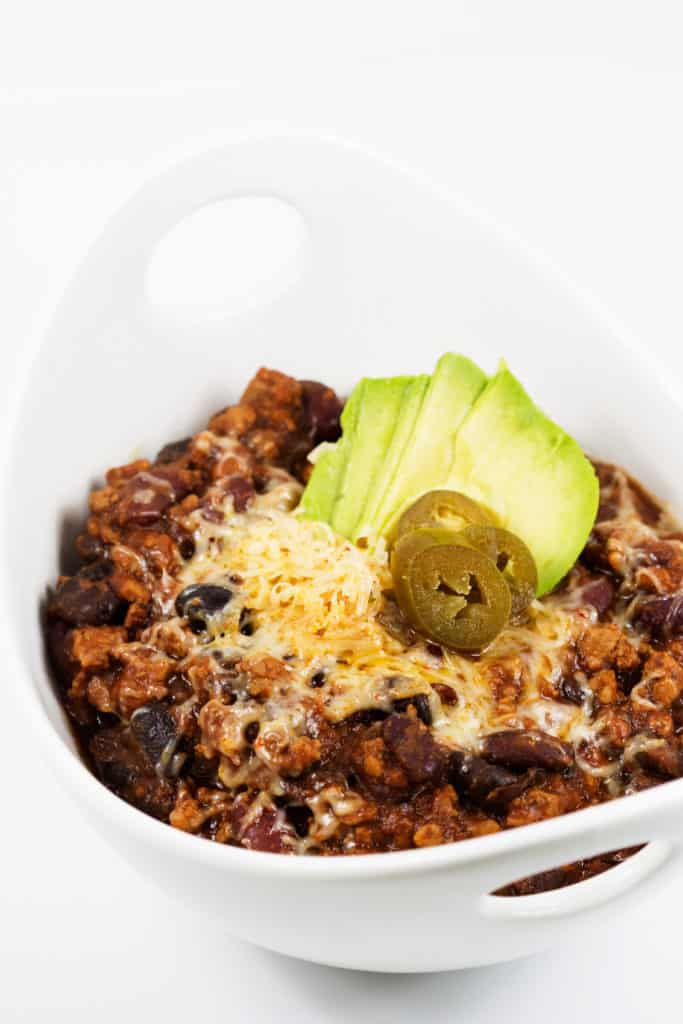 I love topping mine with cheese, sour cream, and sometimes avocado. My husband on the other hand just loves it plain.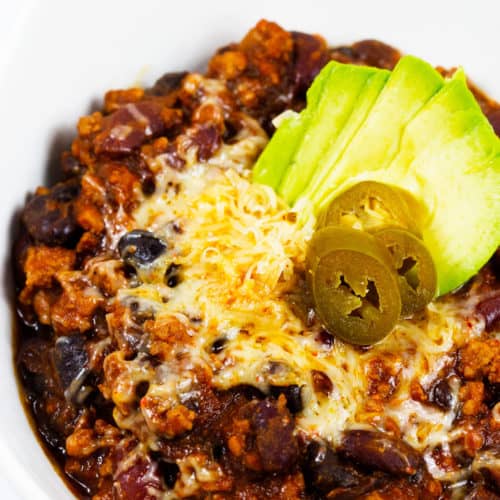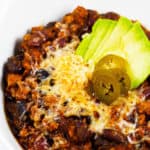 Print Recipe
Turkey Chili
This turkey chili is a great way to enjoy your favorite comfort food, but cutting some of the calories.
Ingredients
1

pound

ground turkey

1

can

dark kidney beans

15 oz

1

can

black beans

15 oz

1

can

Rotel

10 oz

1

cup

water

1

can

tomato sauce

8 oz

2

tbsp

chili seasoning

1/2

tbsp

dried minced onion

1

tsp

sugar

1/2

tsp

oregano

1/2

tsp

paprika

1/2

tsp

salt

1/4

tsp

garlic powder

1/4

tsp

cumin

1/8

tsp

cayenne pepper
Instructions
Cook turkey meat on high heat and drain any liquid if any after cooking

Strain and rinse both cans of beans

If you don't want your tomatoes and chilies chunky throw the rotel in a food processor and blend

Add all ingredients to the turkey meat and bring to a boil and then lower heat to low and cover

Stir occasionally and when it gets to the consistency you want you are done.
Nutrition
Nutrition Facts
Turkey Chili
Amount Per Serving (1 person)
Calories 379
Calories from Fat 36
% Daily Value*
Fat 4g6%
Cholesterol 83mg28%
Sodium 1675mg73%
Potassium 1853mg53%
Carbohydrates 42g14%
Protein 47g94%
Vitamin A 3635IU73%
Vitamin C 28.6mg35%
Calcium 109mg11%
Iron 7.8mg43%
* Percent Daily Values are based on a 2000 calorie diet.