This crawfish dip is the
perfect appetizer to
bring to your next
crawfish boil. Cold,
creamy, and full of
crawfish this dip is a
crowd favorite.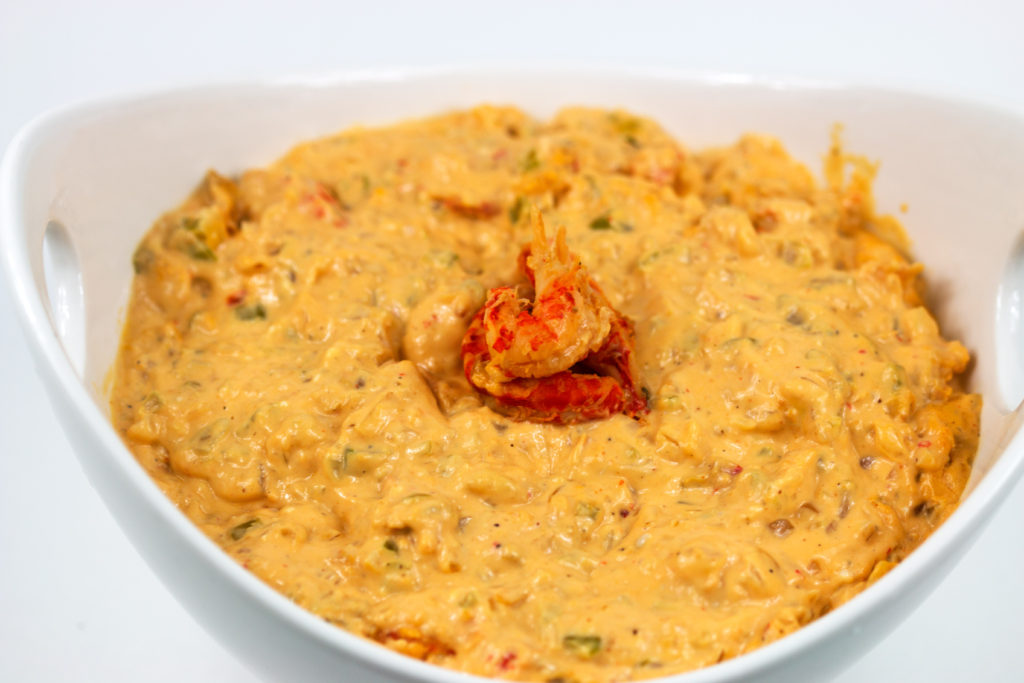 It's that time of year, y'all. Crawfish season. I don't know if it's just a southern thing, but when crawfish season comes around there is a crawfish boil you're invite to almost every weekend.
Even all the restaurants in the area bring on special crawfish menu items this time of year. It's basically a holiday around these parts. Southerners go crazy when it's crawfish season.
We always get invited to someones crawfish boil and me being the good guest I am, I have to bring some kind of appetizer. I never known what is really a good appetizer for such occasion.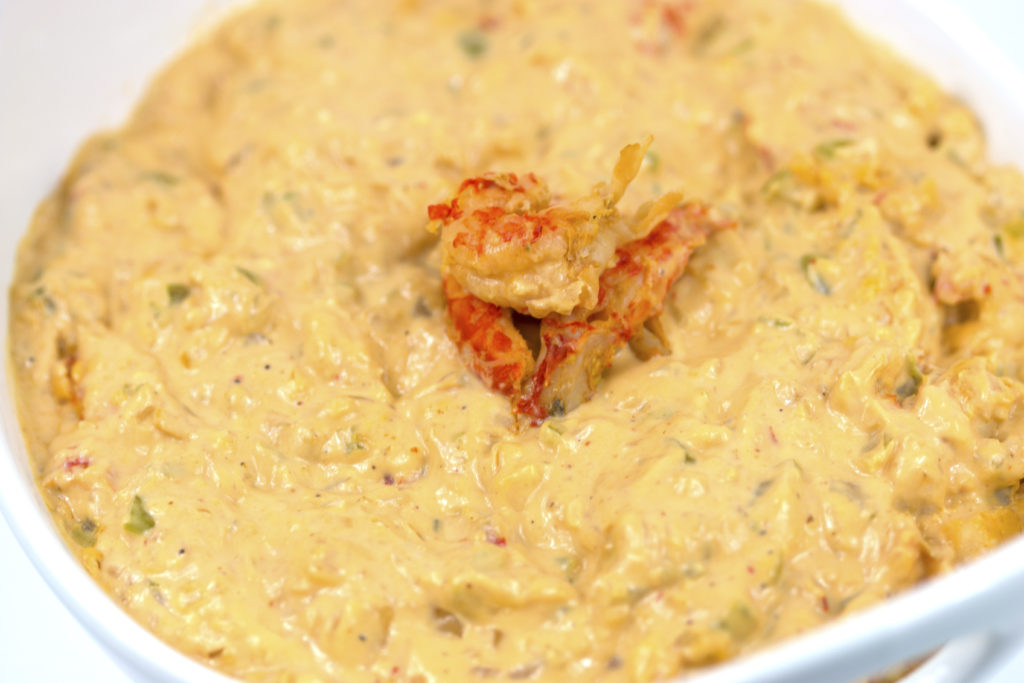 If you don't know what a crawfish boil is, here's a little breakdown. Basically a BUNCH of "mudbugs" are thrown in these huge pots with corn, potatoes, and sometimes shrimp and other items. Add some Cajun seasonings and boil.
Then there is usually a big long table covered in some brown paper and everything is thrown out on the table. Then everyone just stands around and starts digging in. A great way to join people together.
I wouldn't say I'm one of those crazy crawfish people because you've gotta work to actually get to the meat of the crawfish. It's a lot of work for a small piece of meat. Not like crab when you finally get it cracked you get a lot of meat.
This is the only reason I'm not crazy over crawfish. Otherwise I eat it if it is already shelled. I know that is lazy, huh? I guess I don't want to work that hard to eat. But lucky me you can buy just the meat alone.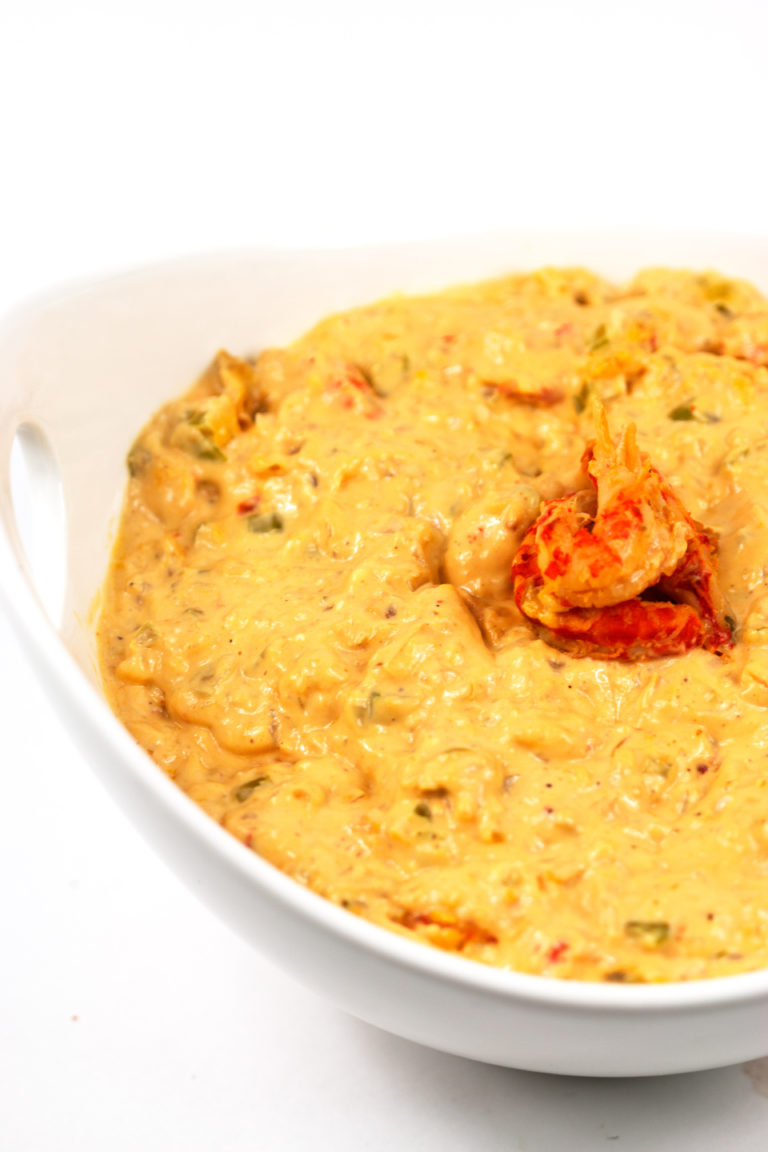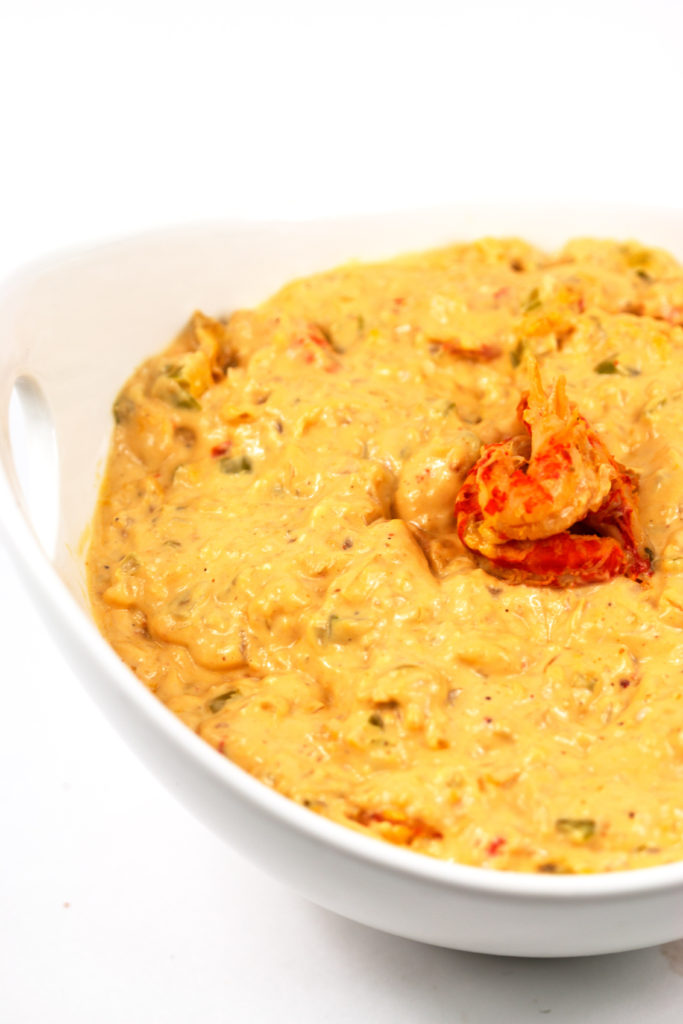 That's what I use in this recipe. Already cooked and shelled crawfish. You can pick some up in the freezer section of your grocery store.
I wanted to make a dip that was cold because people are in and out of the house at a boil so having a hot dip and keeping it hot is a pain. When you have a cold dip you can put it anywhere for people to enjoy.
First thing is first let your cream cheese set out and soften. Cream cheese is always easier to mix when it's softened.
Now chopping up your onions and celery. You don't want huge chunks of these two in your dip so chop them into small pieces. Almost as small as minced, but not quite. Now throw your butter in a pan and melt then add your onions and celery and cook until soft.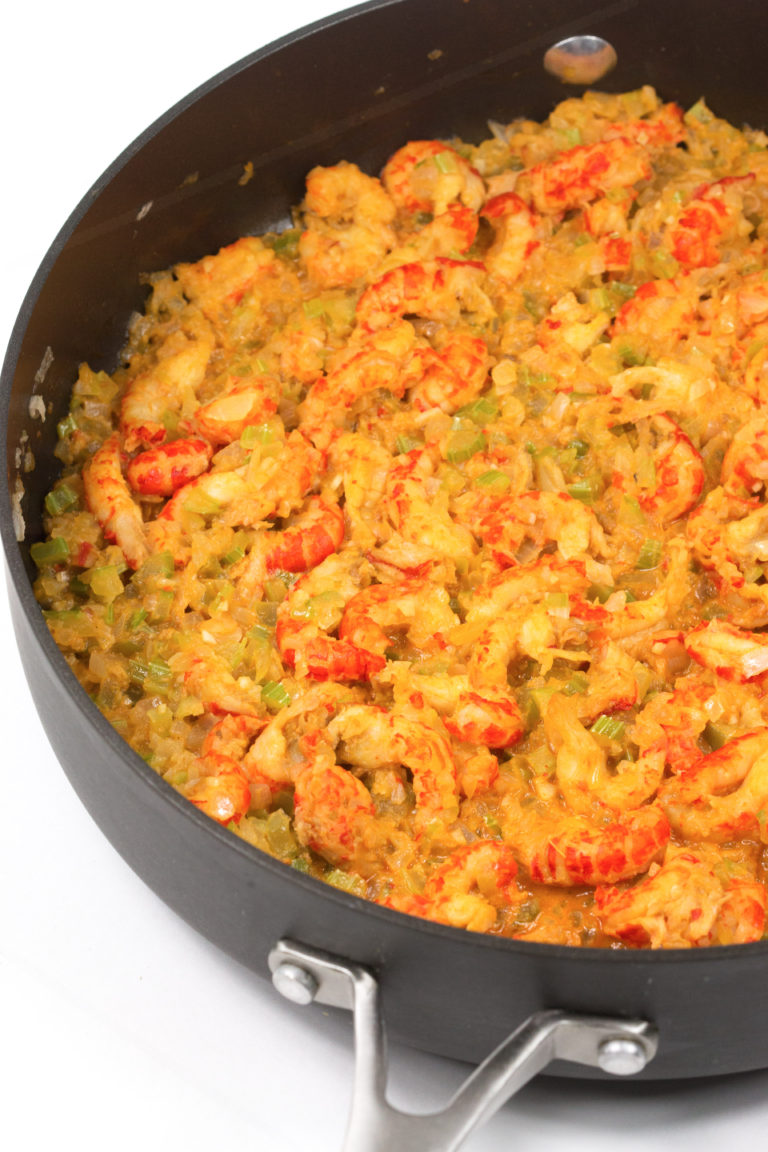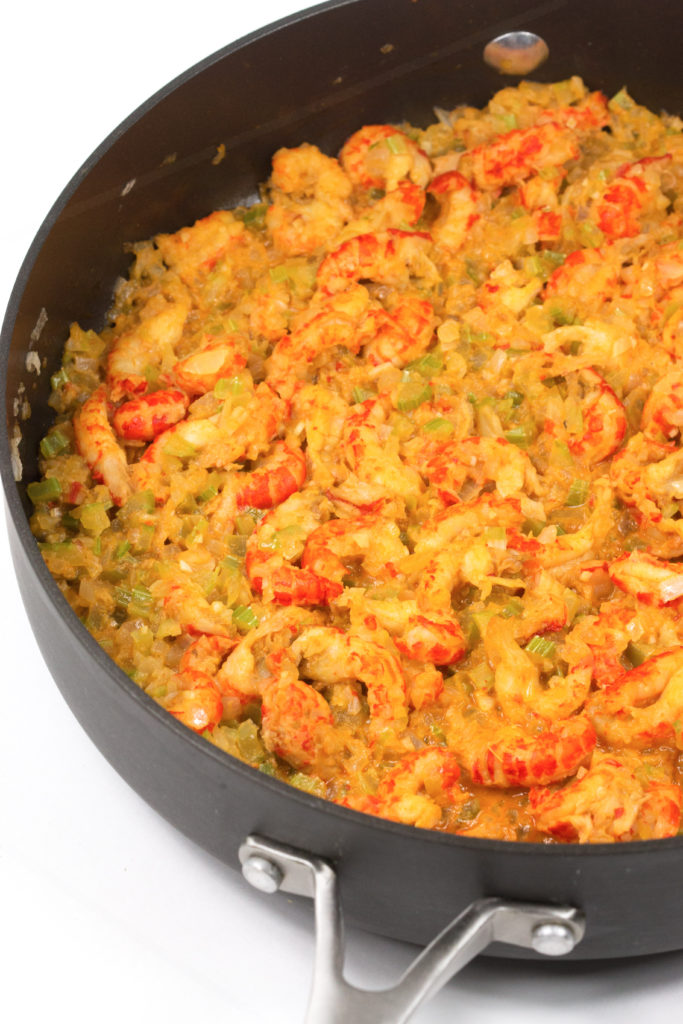 Next throw in your crawfish and cook for a few minutes. Mostly to cook the fat off. Next add all other ingredients except the sour cream. Make sure the cream cheese is all the way melted and move off of heat.
Now just refrigerate your dip for an hour or so before you add your sour cream. After adding the sour cream I suggest refrigerating it overnight so really let the flavors mix in, but if you are time crunch serving after an hour or so is fine.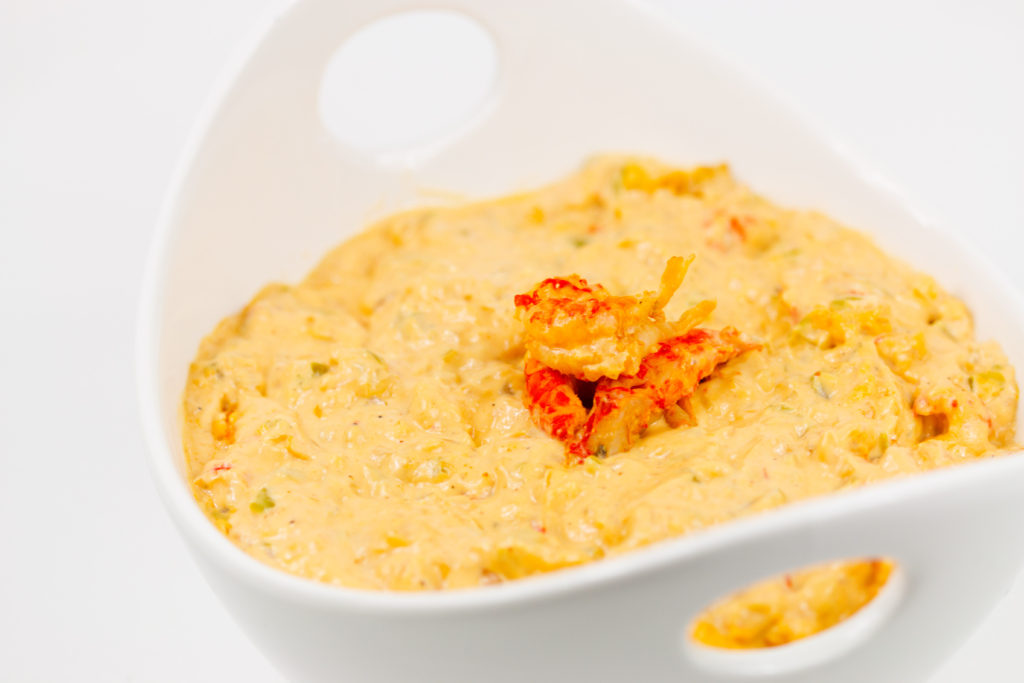 Serve with some crackers or toasted baguette bread. Even some Cajun flavored chips go great with this dip.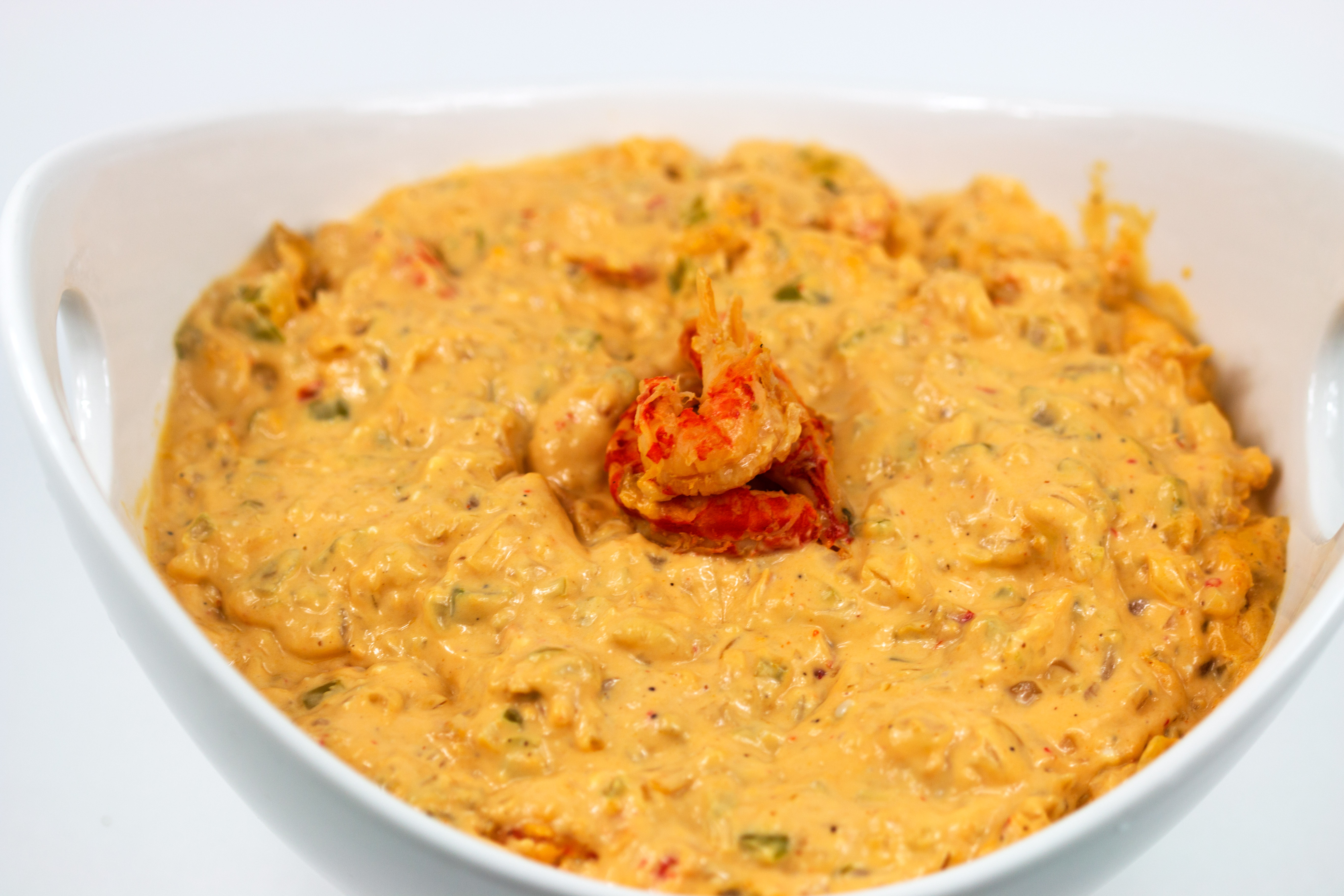 Crawfish Dip
This crawfish dip is the perfect appetizer to bring to your next crawfish boil. Cold, creamy, and full of crawfish this dip is a crowd favorite.
Print Recipe
Ingredients
1

lb

crawfish tails

3

TBSP

butter

1

cup

chopped onions

1

cup

chopped celery

2

garlic cloves minced

1 8

oz

package cream cheese

1/2

cup

of mayo

1/2

cup

sour cream

1

TBSP

salt free Cajun seasonings

1

TSP

Louisianan hot sauce

1

TSP

Worcestershire sauce
Instructions
Melt butter of medium heat and onions, celery, and garlic cook until soft about 5 minutes

Add crawfish and cook for 2 minutes

Mix together all other ingredients except sour cream then add to crawfish mix and melt

Take off heat and cool and store in the refrigerator for an hour or so then add sour cream

If possible store overnight and serve with chips, crackers or toasted baguette bread
Nutrition
Serving:
1
Cup
|
Calories:
773
kcal
|
Carbohydrates:
13
g
|
Protein:
10
g
|
Fat:
76
g
|
Saturated Fat:
32
g
|
Cholesterol:
184
mg
|
Sodium:
776
mg
|
Potassium:
447
mg
|
Fiber:
2
g
|
Sugar:
7
g
|
Vitamin A:
3030
IU
|
Vitamin C:
5.9
mg
|
Calcium:
173
mg
|
Iron:
1.4
mg