Who needs a smoker or a grill when you can
make these oven baked BBQ ribs right in your own kitchen. In just a few hours you can have tasty home cooked ribs anytime you want.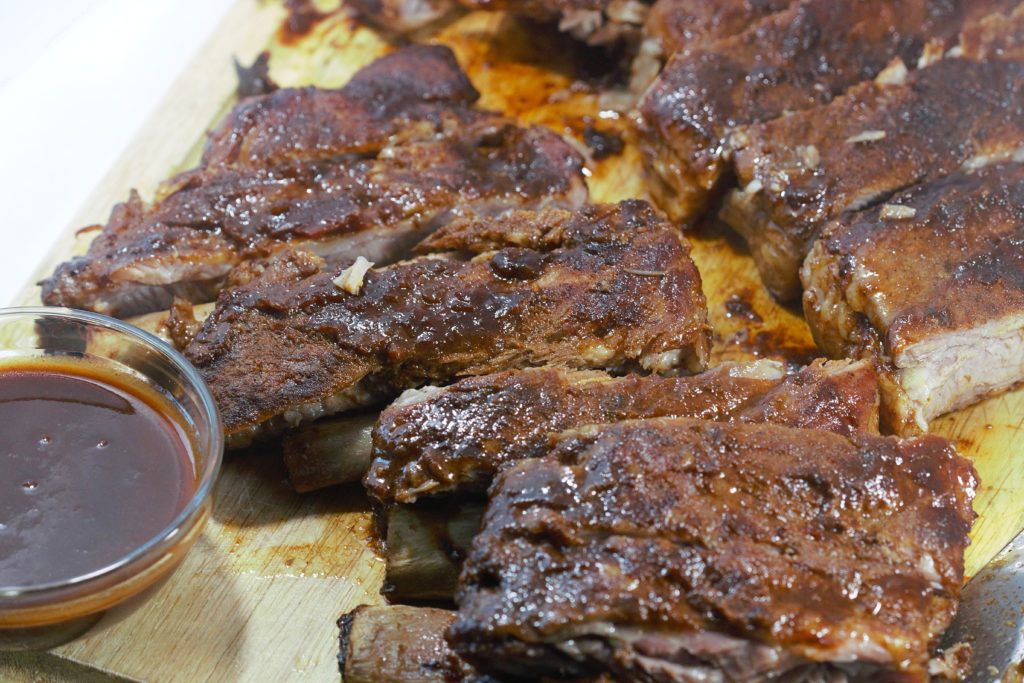 I don't know if it's a Texas thing or southern thing or maybe it's just normal, but in this household we have some sort of BBQ usually once a week. We might go out to eat to get some BBQ, which BBQ isn't cheap, but we love BBQ. So making your own at home can save you a few pennies without skimping on the taste.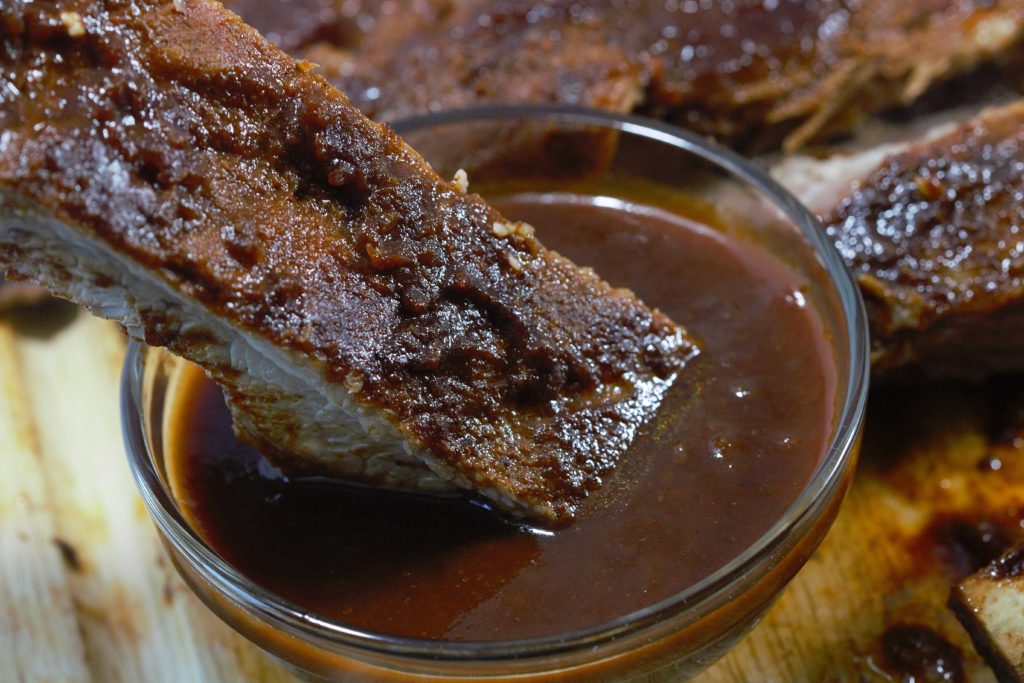 Now I've been eating BBQ as long as I can remember and I've been eating from the same BBQ joint since. Of course I have had BBQ from a bunch of other places, but I have my favorite place. And every time I compare a new BBQ place's BBQ sauce to my favorites place sauce. They never beat the sauce at my favorite place either by the way.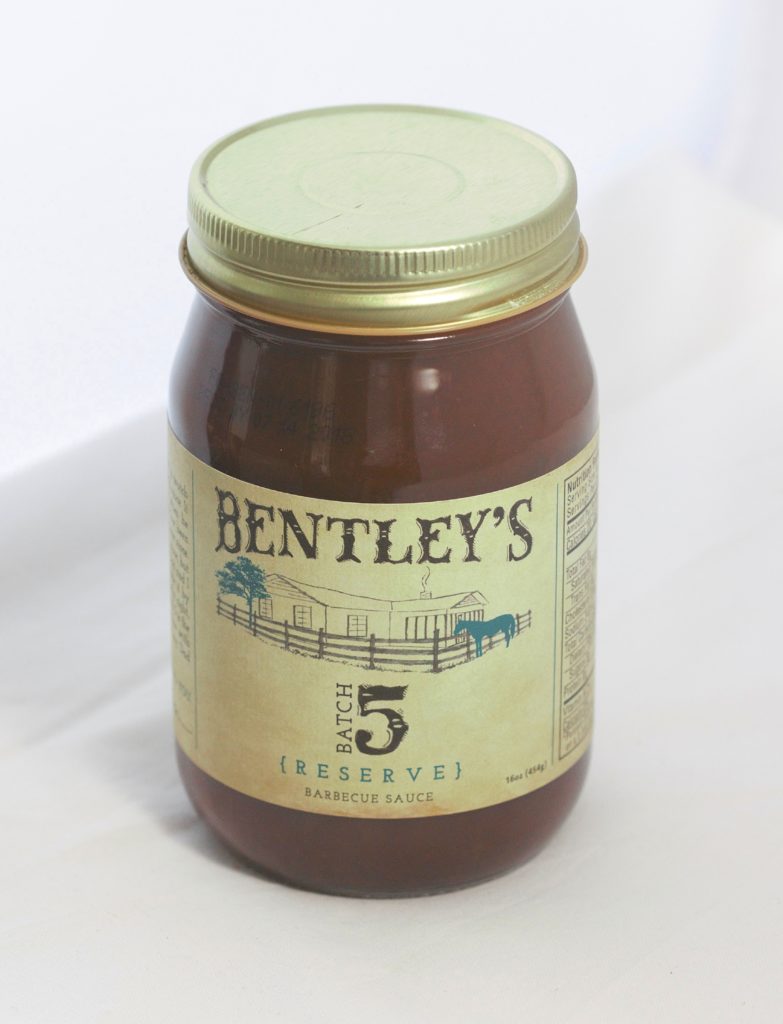 So maybe your favorite kind of sauce you can get from your favorite BBQ place or maybe your favorite sauce you can find at the grocery store. I ventured out for these ribs and had a taste test at my local specialty grocery store and found a new sauce I love.
So now I have two different sauces I can use when I plan on making my own BBQ at home. So for this recipe there is no specific sauce to use, just use your favorite.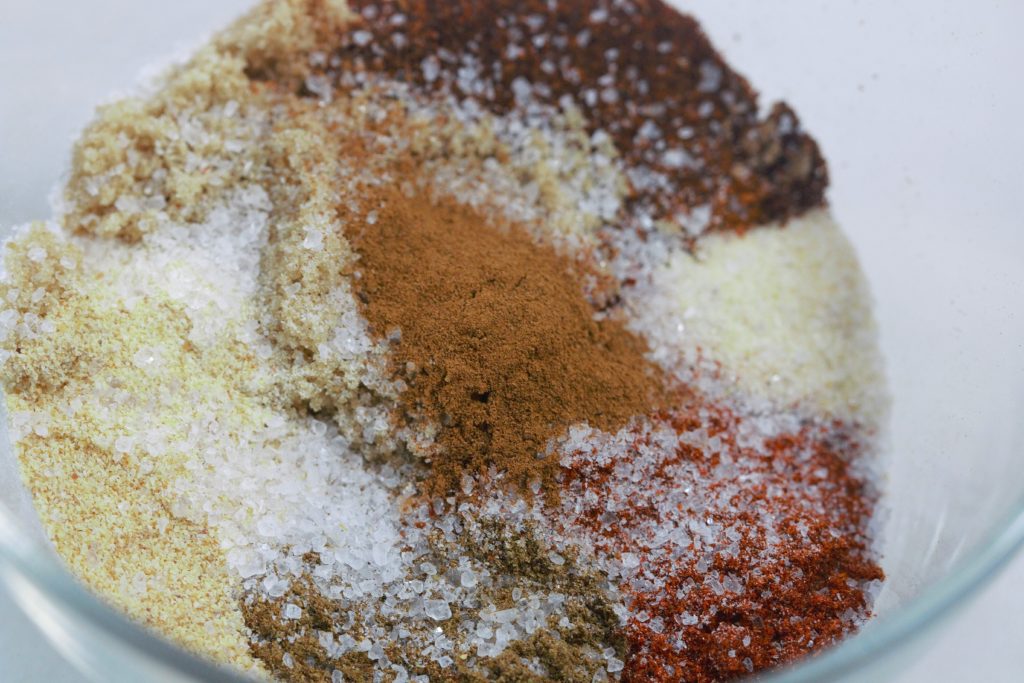 There are so many different rib rubs out there. You can even buy rubs already package and ready to go. I personally like to decide which spices go in my rub. I love BBQ that has a mild sweet with a tiny bit of heat. That's why I used both brown sugar and cayenne pepper in my rub mix.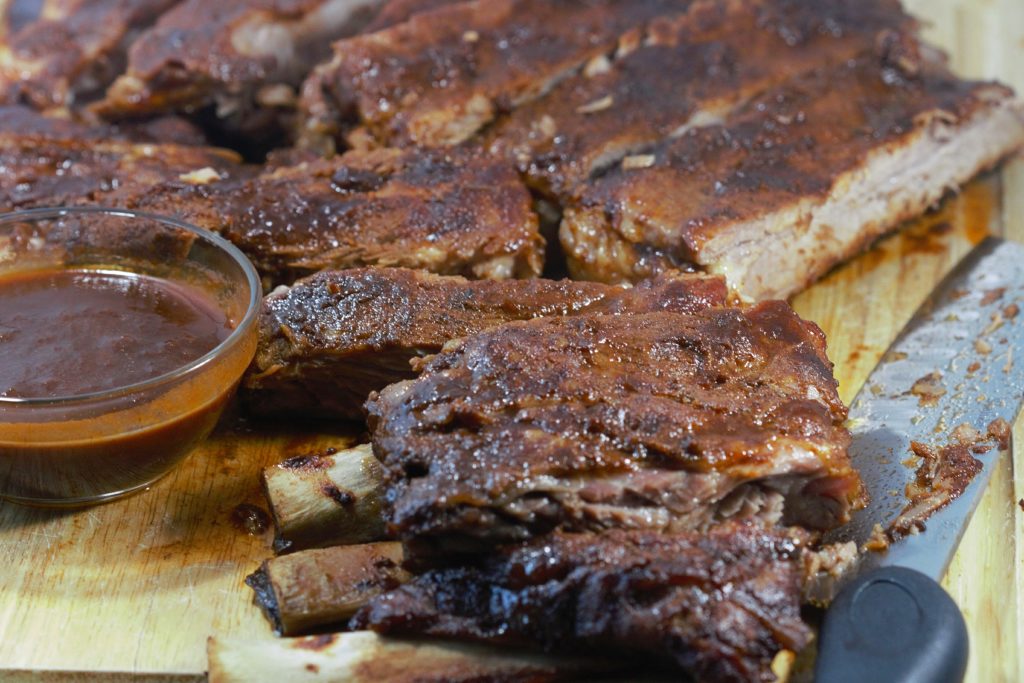 If you can you want to try and let the rub mix marinate on your ribs for a few hours or overnight in the refrigerator. Of course if it's a last minute decision to cook up some ribs or just flat out forget to marinate, it's A-Okay to rub your ribs and cook them right then. But my personal preference is marinate anything and everything you can.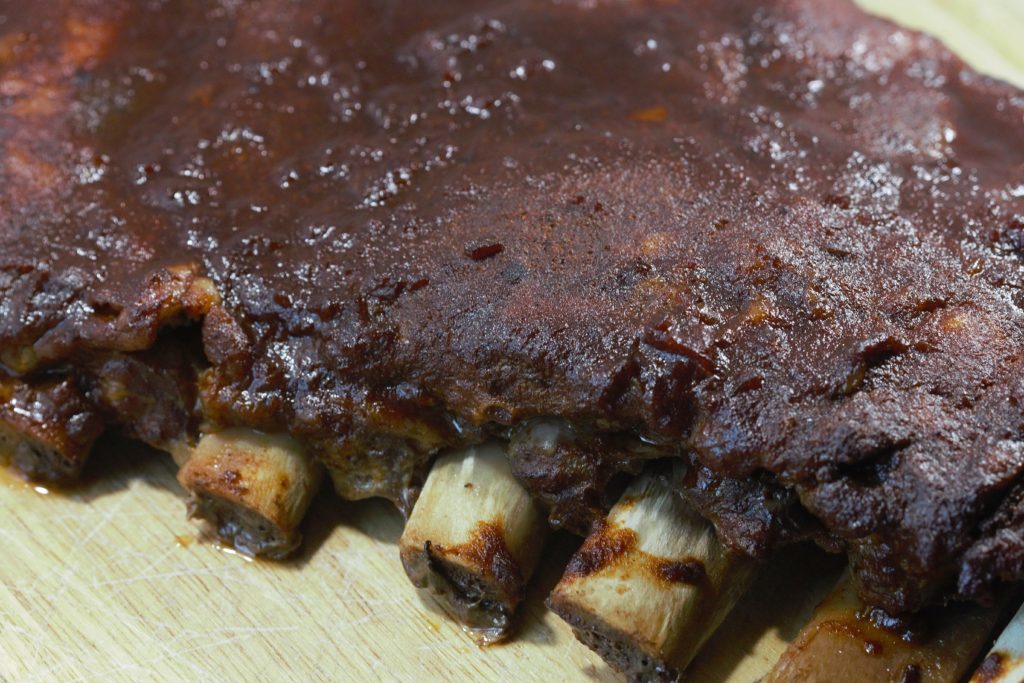 The one part about ribs I don't look forward to is removing the membrane off the less meaty side of the ribs. There is no easy easy way to do this, but it needs to be done.
Sometimes it will come off in bigger pieces, sometimes in the tiniest pieces. This is for sure the most time consuming part. Just have some patience and get it done.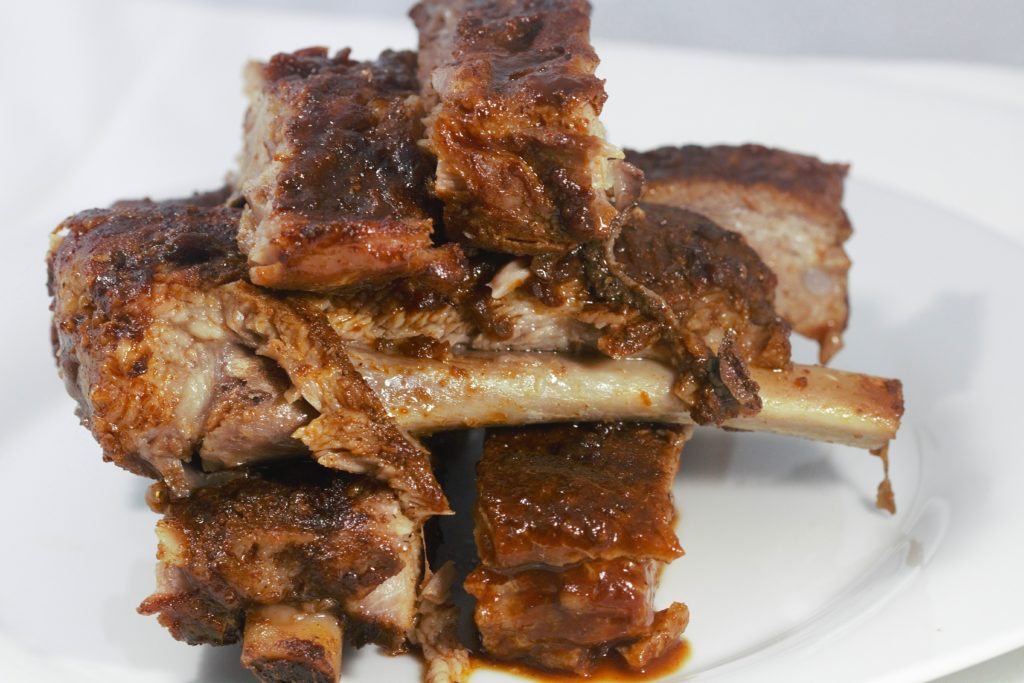 Then a couple hours in the oven wrapped in foil and then a few minutes with no foil on broil and your ribs are done. You are ready to cut them up and serve them and watch them disappear. Perfect for summer time get together or maybe even this Memorial day weekend.
Print Recipe
Oven Baked BBQ Ribs
Who needs a smoker or a grill when you can make these oven baked BBQ ribs right in your own kitchen. In just a few hours you can have tasty home cooked ribs anytime you want.
Ingredients
1

rack of pork ribs

1/4

cup

of brown sugar

1

TBSP

chili powder

1 1/2

TSP

paprika

1

TSP

onion powder

1

TSP

garlic powder

1

TSP

cumin

1

TSP

sea salt

1/2

TSP

cayenne pepper

1/8

TSP

cinnamon

4

oz

BBQ sauce
Instructions
Remove the layer of the membrane on the less meaty side of the ribs

Mix together all spices and evenly rub both sides of the ribs with the rub

Marinate wrapped in plastic wrap for 2 hours or overnight

Before ready to cook preheat oven at 275 degrees

Take a big piece of heavy duty foil and place ribs with less meaty side down on foil and add another piece of foil on top and seal the twp pieces together

Put on a lipped baking sheet and cook for 2 1/2 hours

Pull out of the oven and drain liquid and throw foil away and place ribs straight on the baking sheet and broil for 5 minutes
Nutrition
Nutrition Facts
Oven Baked BBQ Ribs
Amount Per Serving (1 rib)
Calories 52
Calories from Fat 9
% Daily Value*
Fat 1g2%
Cholesterol 4mg1%
Sodium 285mg12%
Potassium 64mg2%
Carbohydrates 8g3%
Protein 1g2%
Vitamin A 360IU7%
Calcium 11mg1%
Iron 0.4mg2%
* Percent Daily Values are based on a 2000 calorie diet.