Cricut with Freezer Paper Baby Blanket
With just using store bought freezer
paper you can make this adorable
baby blanket with your Cricut.
Perfect for those upcoming baby showers.
Disclaimer: Please note that some of the links below are affiliate links in which I will receive a commission
if you purchase those items through that link. I used and recommend all the products below because
I have found the company and products are reliable and are my personal preference.
If you don't know by now I love my Cricut! I use it all the time for all sorts of things. Now being pregnant I get to use it even more making stuff for my little girl. Also it seems like everyone I know are also having baby's so my Cricut is perfect for making those personalized baby gifts.
                          

One method I've been dying to try is the freezer paper method. I bought the screen printing paint awhile ago, but every time I went to the store I could never remember to get freezer paper. Pregnancy brain. FINALLY we came up with a name and I remembered to get freezer paper.
I just love those personalize baby name blankets, but can't see in paying around $50 for a baby blanket. So why not just make my own. And that is what I did.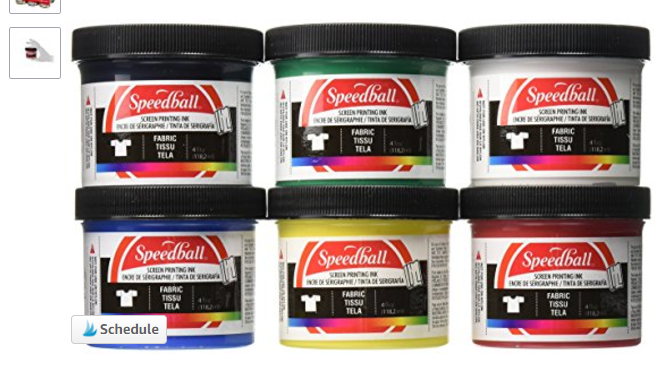 First I purchased my screen printing paint and baby blanket from Amazon. I went ahead and got Speedball Fabric Screenprinting Ink Starter Set
so this way I could mix colors and get the color I desired. So for under $24 I got 6 different colors, which can make a ton more different colors.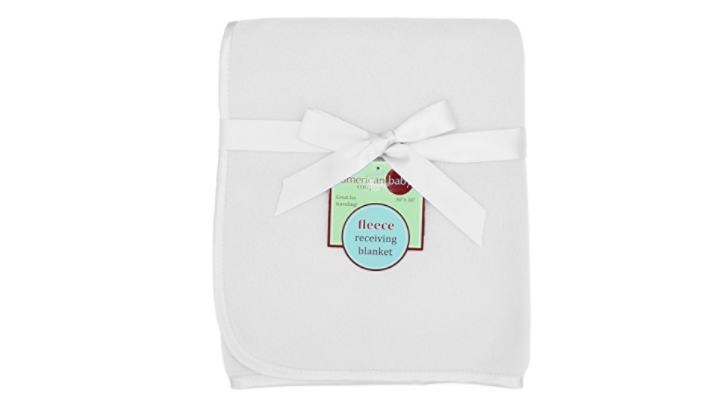 I love really soft blankets so I purchased this American Baby Company Fleece Blanket, White, 30″ x 30″
for $6 on Amazon as well. Let me tell you have soft this blanket is. Perfect for baby.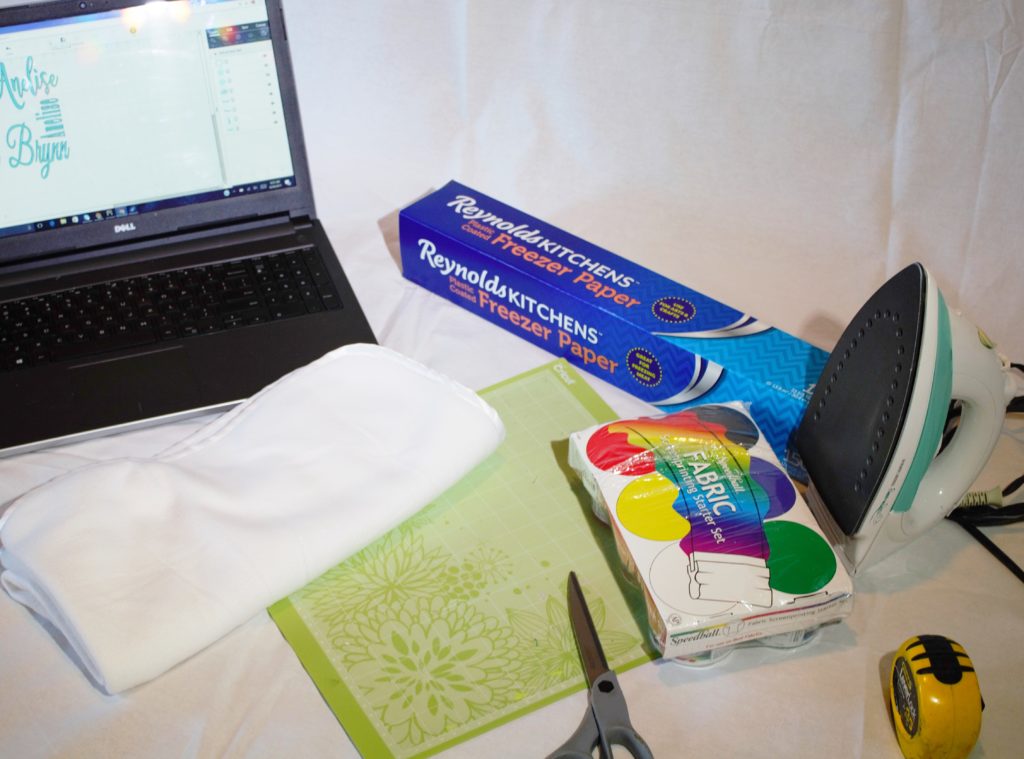 So now gather all your supplies which include, baby blanket, freezer paper, scissors, some sort of ruler, speedball paint, foam paint brush, iron, computer and Cricut.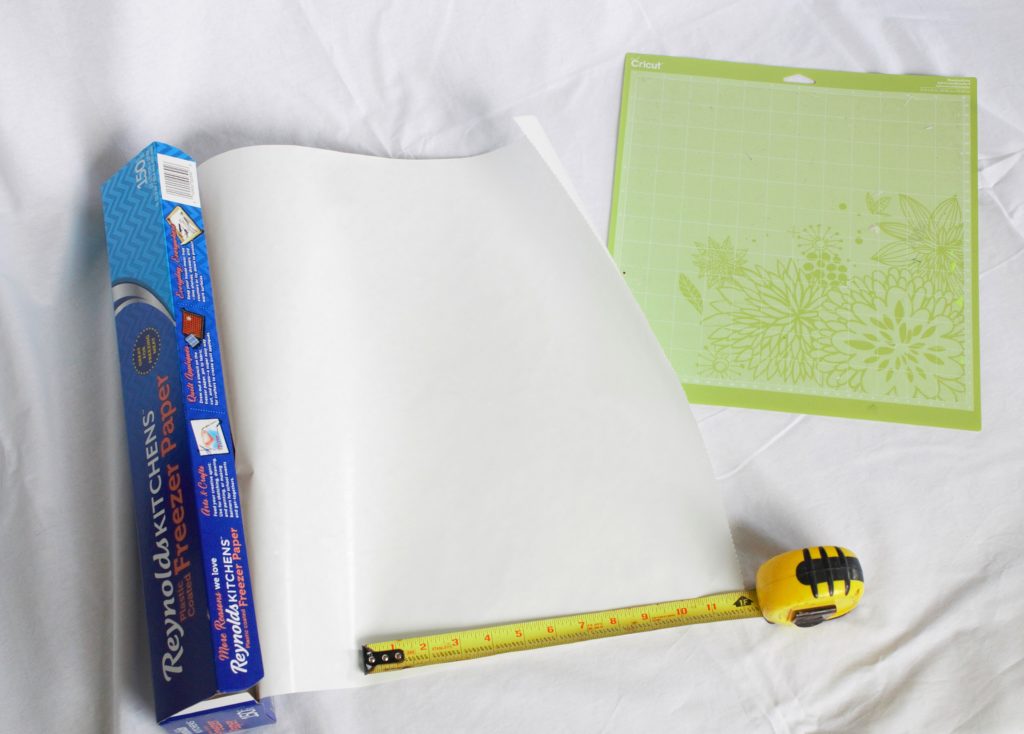 First you want to measure out your freezer paper and make it the size of your mat and cut into pieces. You'll have to make multiple of these depending on how much you are cutting out. When putting the freezer paper on your mat make sure the shiny side is down on the mat.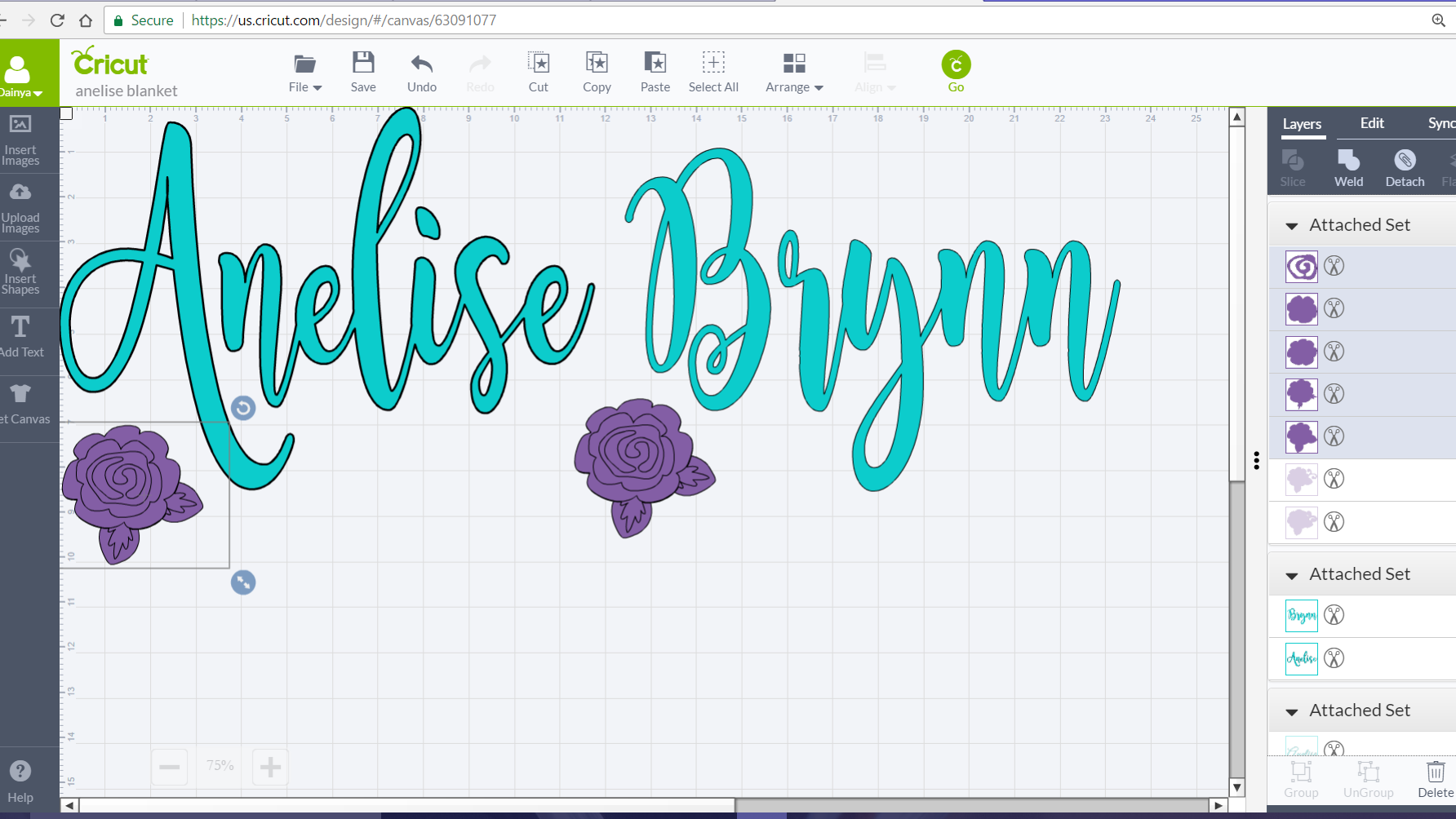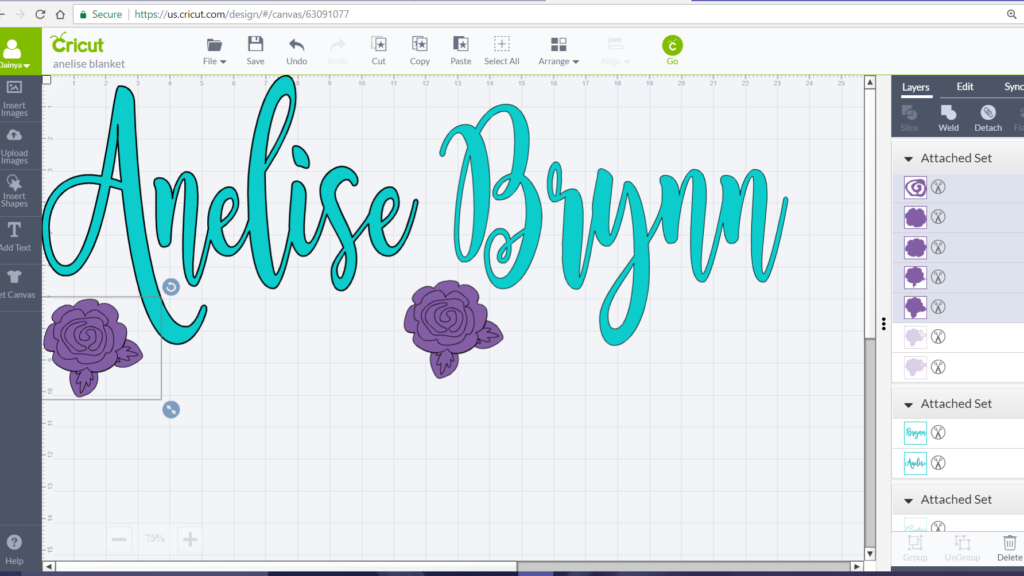 Next it's time to use your creative side and come up with what you want on your blanket. For mine I used the baby's first and middle name and had it take up the whole space from corner to corner. Measure your blanket to see how big to make your name. I used a 12×24 mat ,but honestly a regular 12×12 mat would of worked because I ended up cutting the name in half to make it easier to iron.



For a cursive name like this be sure and make sure to weld each name together so you get a flowing cut and so it doesn't cut out each letter separate.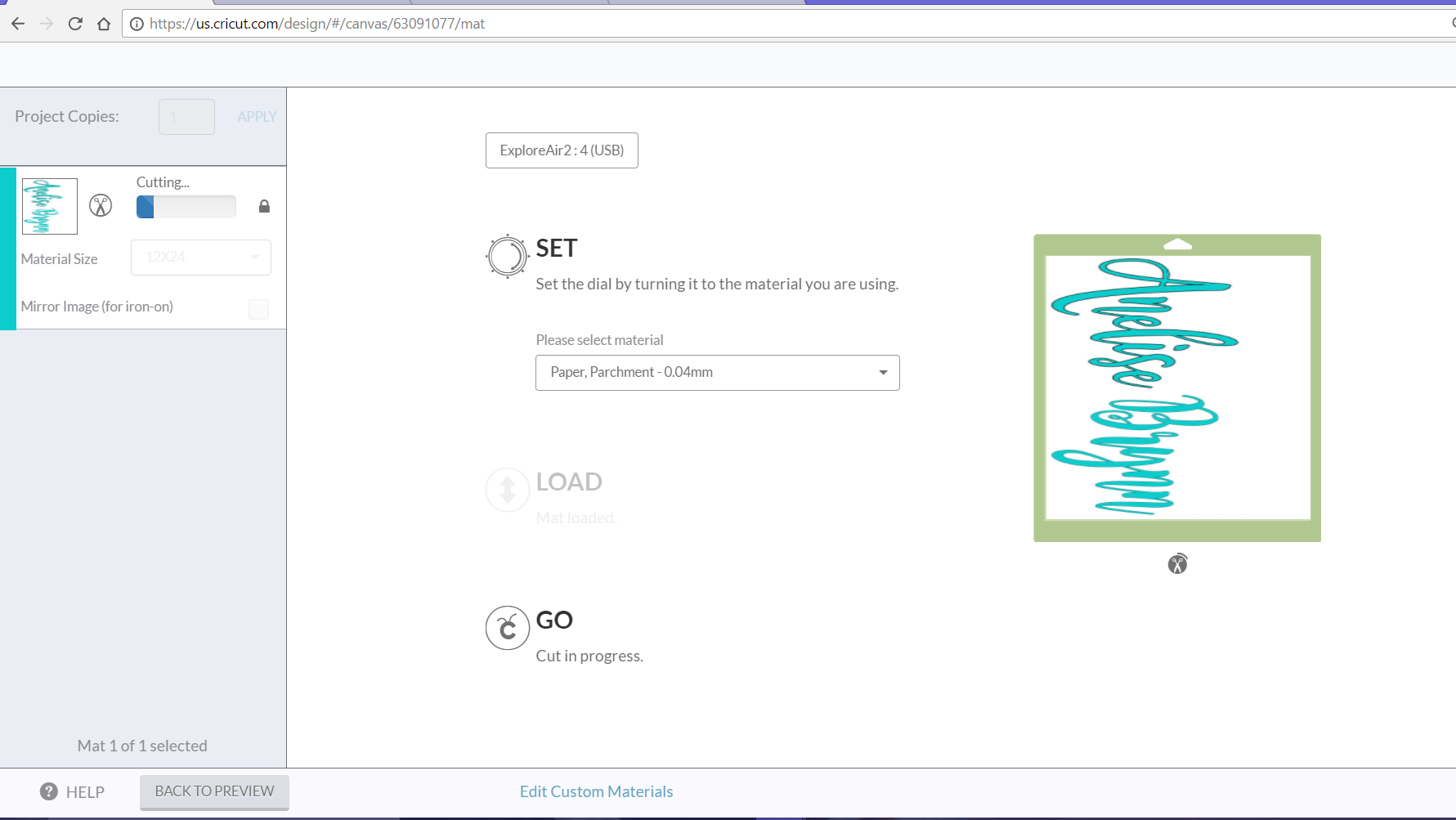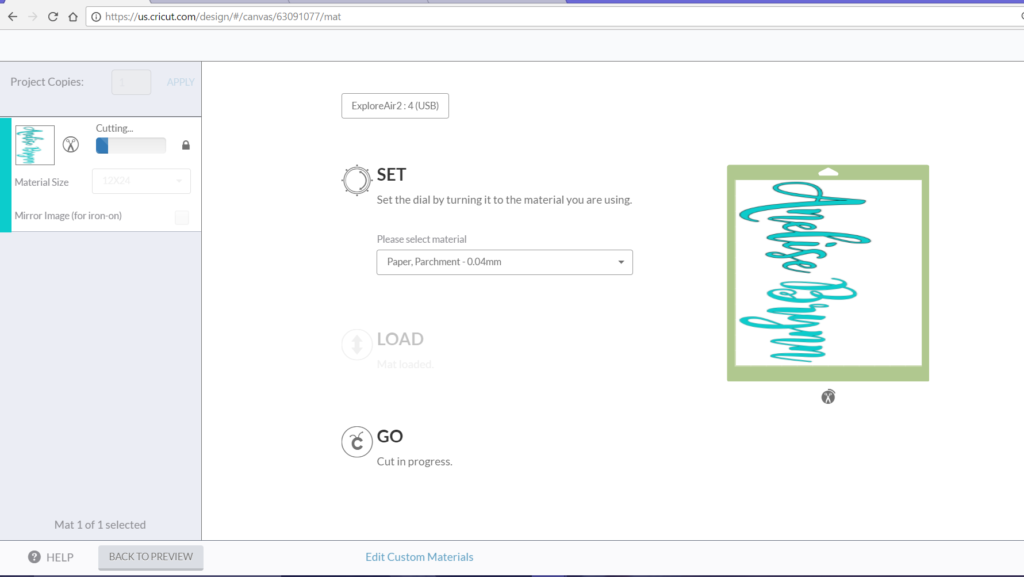 When it's time to cut your design be sure and turn your Cricut dial to custom and then select paper, parchment .04mm. This will cut your freezer paper enough without tearing it.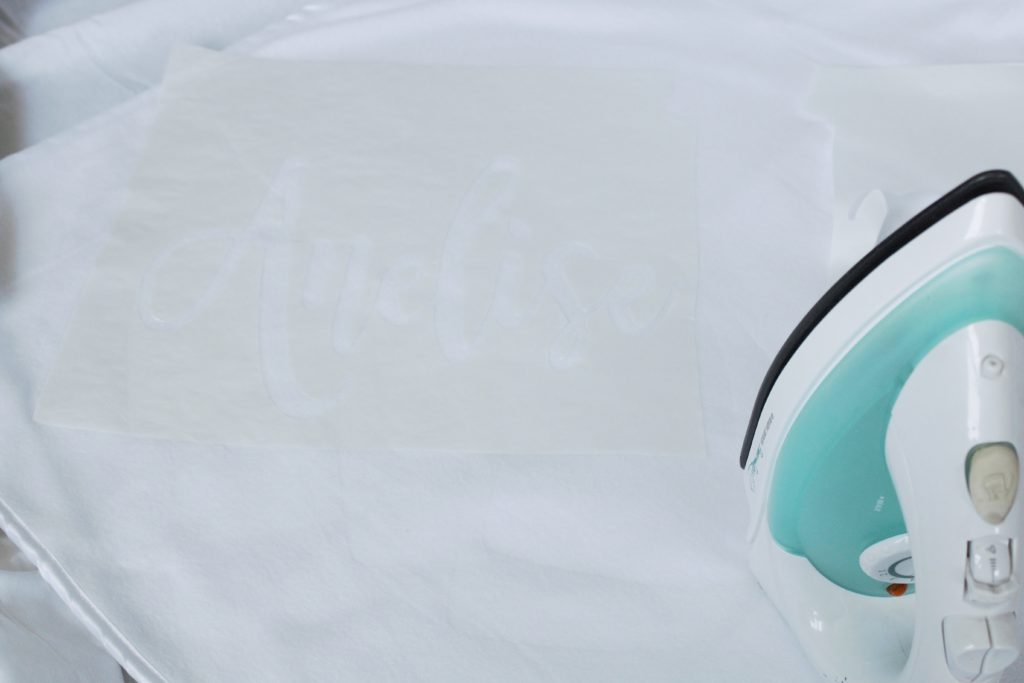 Set your iron to a medium heat. You want the shiny side of your freezer paper down on the blanket. I found it useful to put the iron straight down on the freezer paper and hold for 10 seconds and pick it up and move to a different area. So don't use the iron how you would iron a shirt and drag it from side to side.
Ironing the outside border of image first and then taking the small pieces that go in the inside makes it so much easier. Those small pieces are a little bit difficult to keep in place before the iron goes on them so this way makes it easier.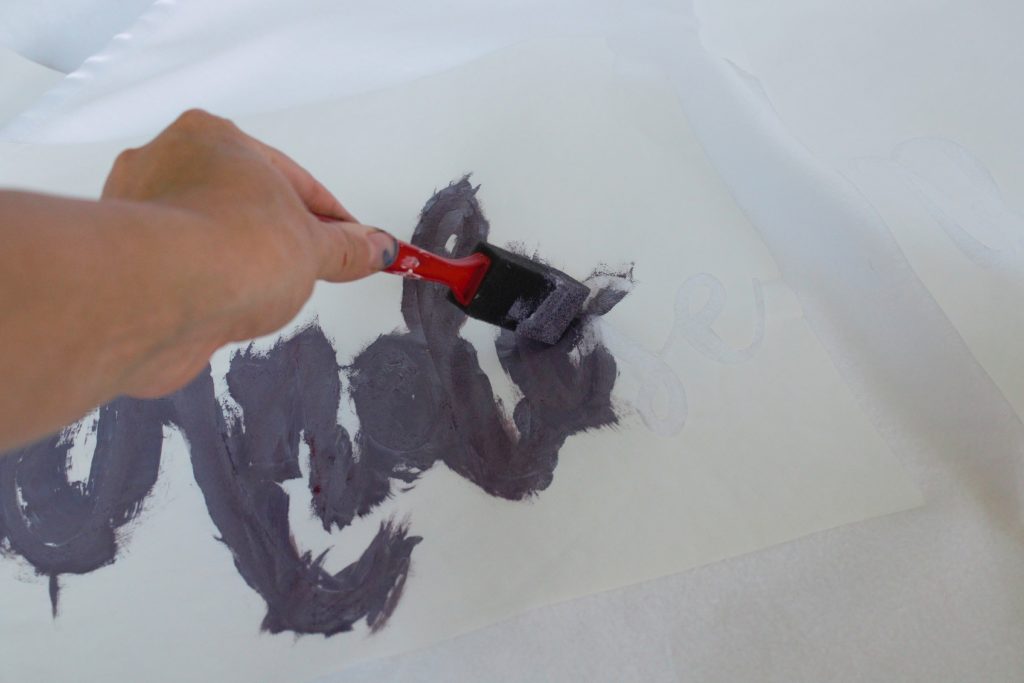 Next you will take your sponge brush and dip it a little into the desired color paint you want to use. I did a method of blotting the paint and a little brushing the paint on. Because this is fleece make sure you get every inch of the area that is suppose to be painted.
I wanted to see what the big name looked like before I decided what else I wanted to be on the blanket. That's when I decided using a different font and color with just her first name would work best. This part is totally up to you. If you just want to leave it with the one big name, that works great too.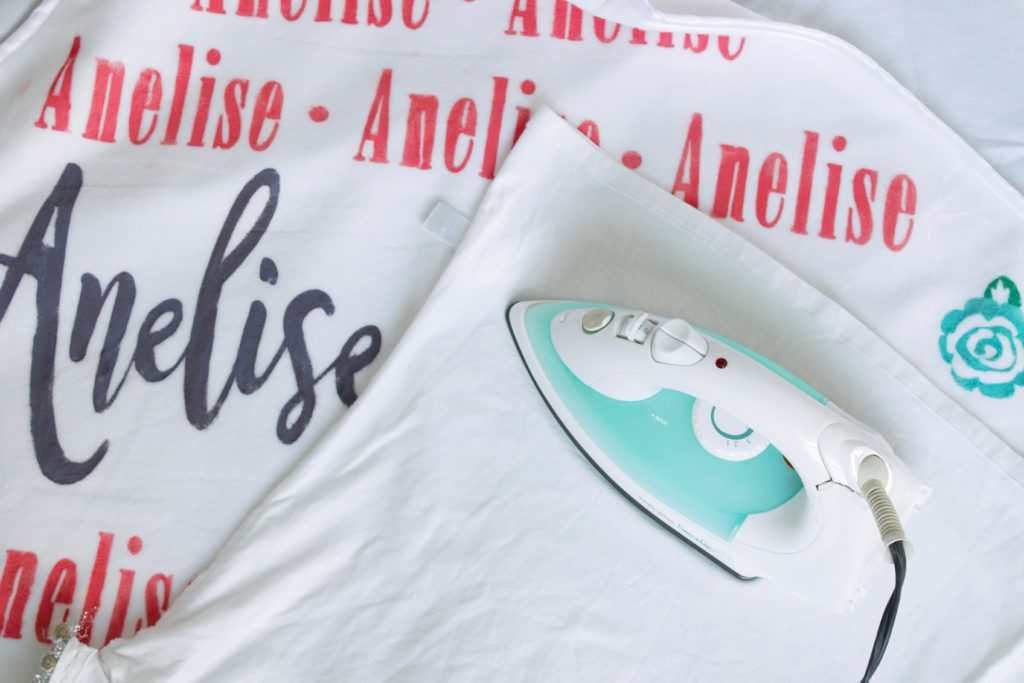 After everything has dried and you have removed the freezer paper now it's time to heat seal everything. Start by turning your iron to high heat. I took an old shirt and laid it over my blanket and held the iron there for 30 seconds. Repeat for all areas that were painted. This helps with keeping your color and design after being washed time after time.
And that is it. You did it. Perfect to wrap up and give as a gift. I suggest washing it once before giving it as a gift. The awesome thing is the freezer paper method can be used on all sorts of things not just baby blankets. So what you can make is endless.