Free Tall and Skinny Fonts
Download these 10 tall and skinny fonts for free and use them to make unique projects in cricut design space or whatever program you want.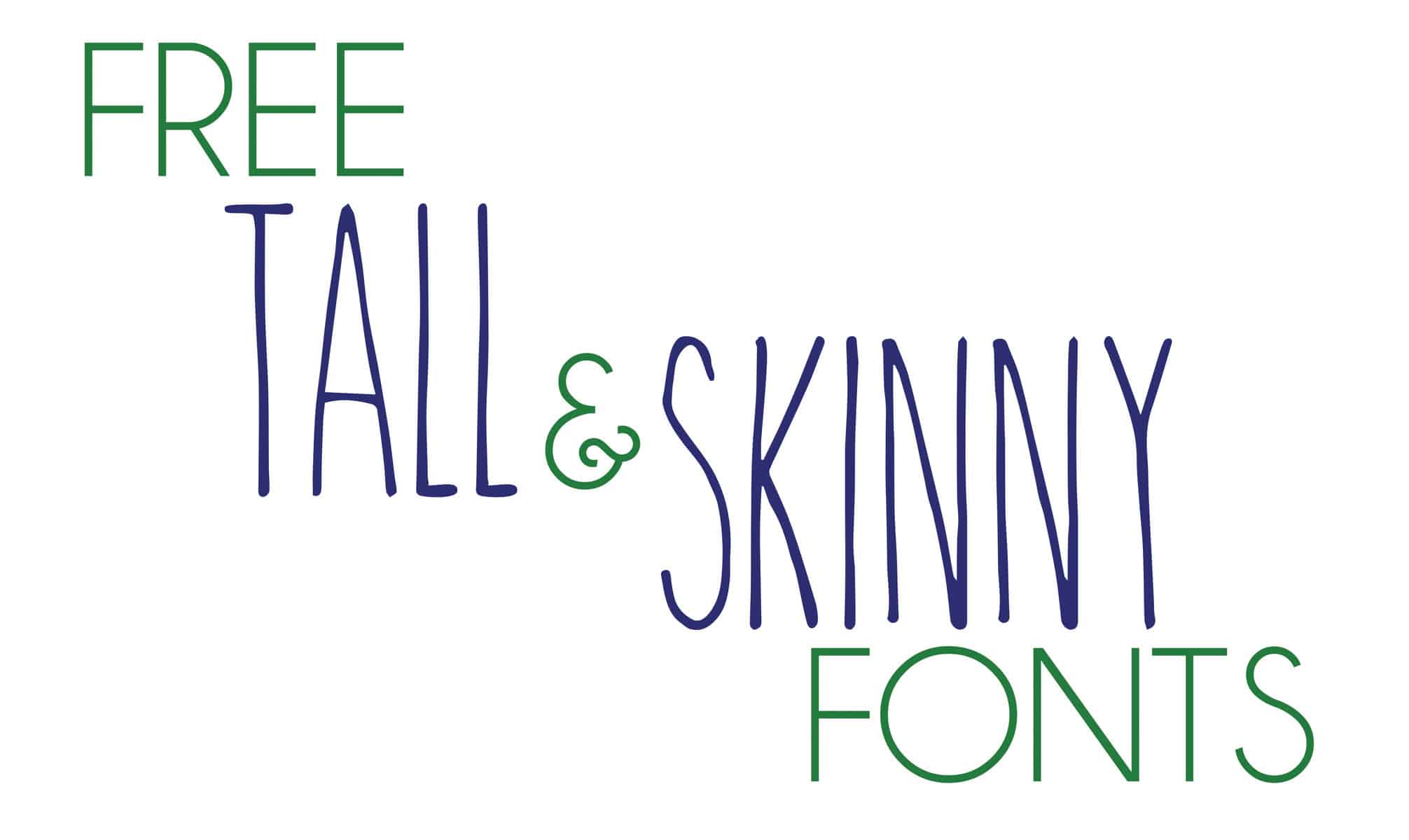 Have you seen those holiday Christmas balls with words like joy, noel, and peace on them? Or those kitchen organization containers with labels on them naming what is in inside?
Well if you're wanting to take on one of those projects you'll need a good tall & skinny font to use. And there are quite a few to choose from. It's really just your personal preference.
Where to download fonts from
I have made the mistake in the past and just downloaded from any ole website. BIG MISTAKE! I caught a virus that would have completely destroyed my computer. Luckily it was a brand new computer and I just completely reset it to factory settings.
Dafont.com is one website I have never caught a virus from and haven't had any problems with. And believe me I have downloaded a lot of fonts.
How to use fonts in Cricut Design Space
If you have never downloaded a font and then used it in Cricut design space you are missing how. Read over my Free Fonts with Cricut post to learn how. Or just watch the video below.
Once you know how it is so easy and you can have any font you want without paying for them. What can be better than that?
Each of these fonts are for personal use. I have people ask me all the time how can I use these for things I sale? When you click on the font you want to download there will be a message from the creator telling you where to go to purchase for commercial use.
It is usually a small one time fee to get commercial use. They put a lot of work into creating these so if you're making money off their font what's spending $5 to use the font for commercial use?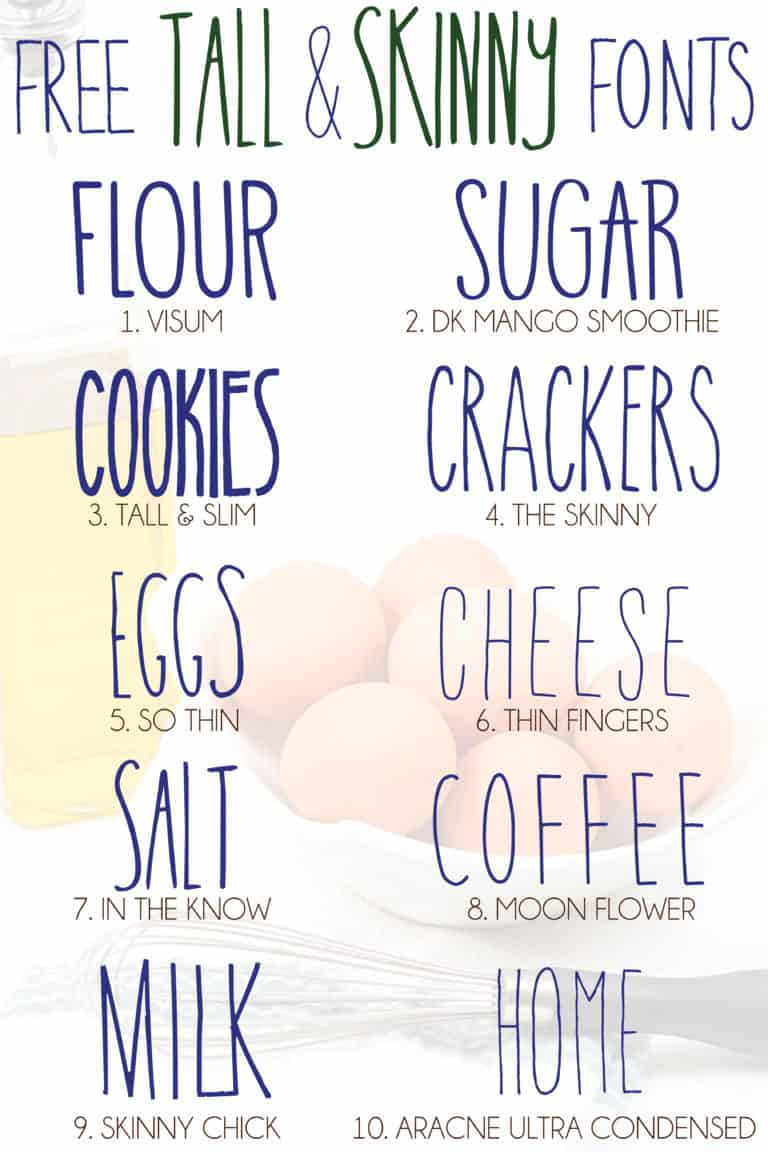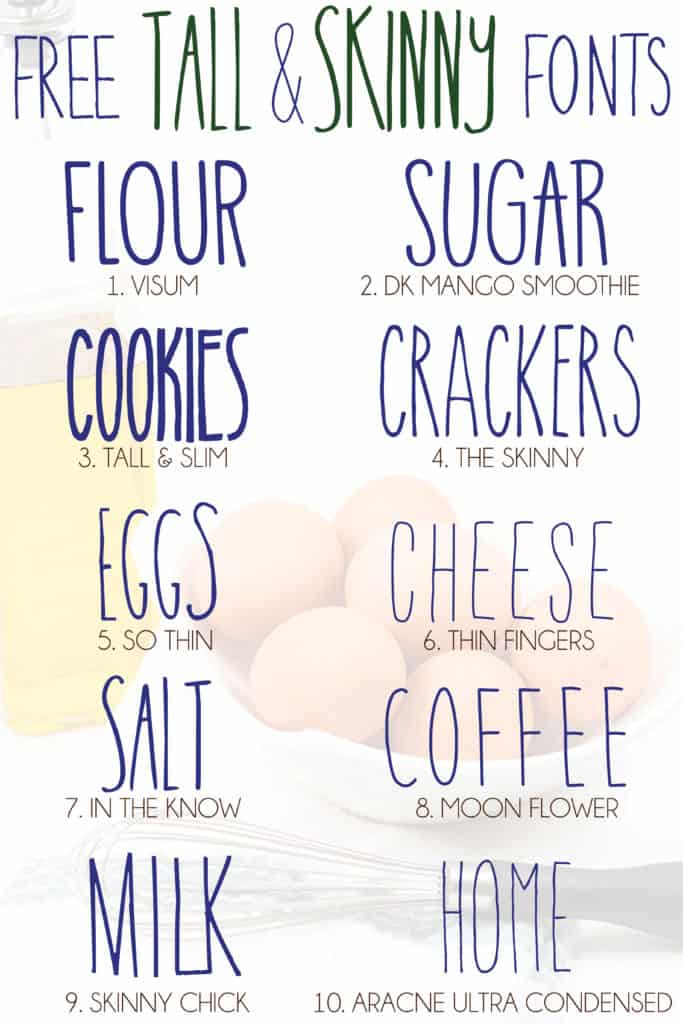 1. VISUM 2. DK MANGO SMOOTHIE 3. TALL & SLIM
4. THE SKINNY 5. SO THIN 6. THIN FINGERS 7. IN THE KNOW
8. MOON FLOWER 9. SKINNY CHICK 10. ARACNE ULTRA CONDENSED
Want More Free Fonts?
Free Farmhouse Fonts
Fonts with Tails Included for Free
Free Pretty Fonts for Cricut
Free Tall & Skinny Fonts