This safari themed baby shower is the perfect modern theme for any expecting mom. A chic twist on a classic baby shower theme.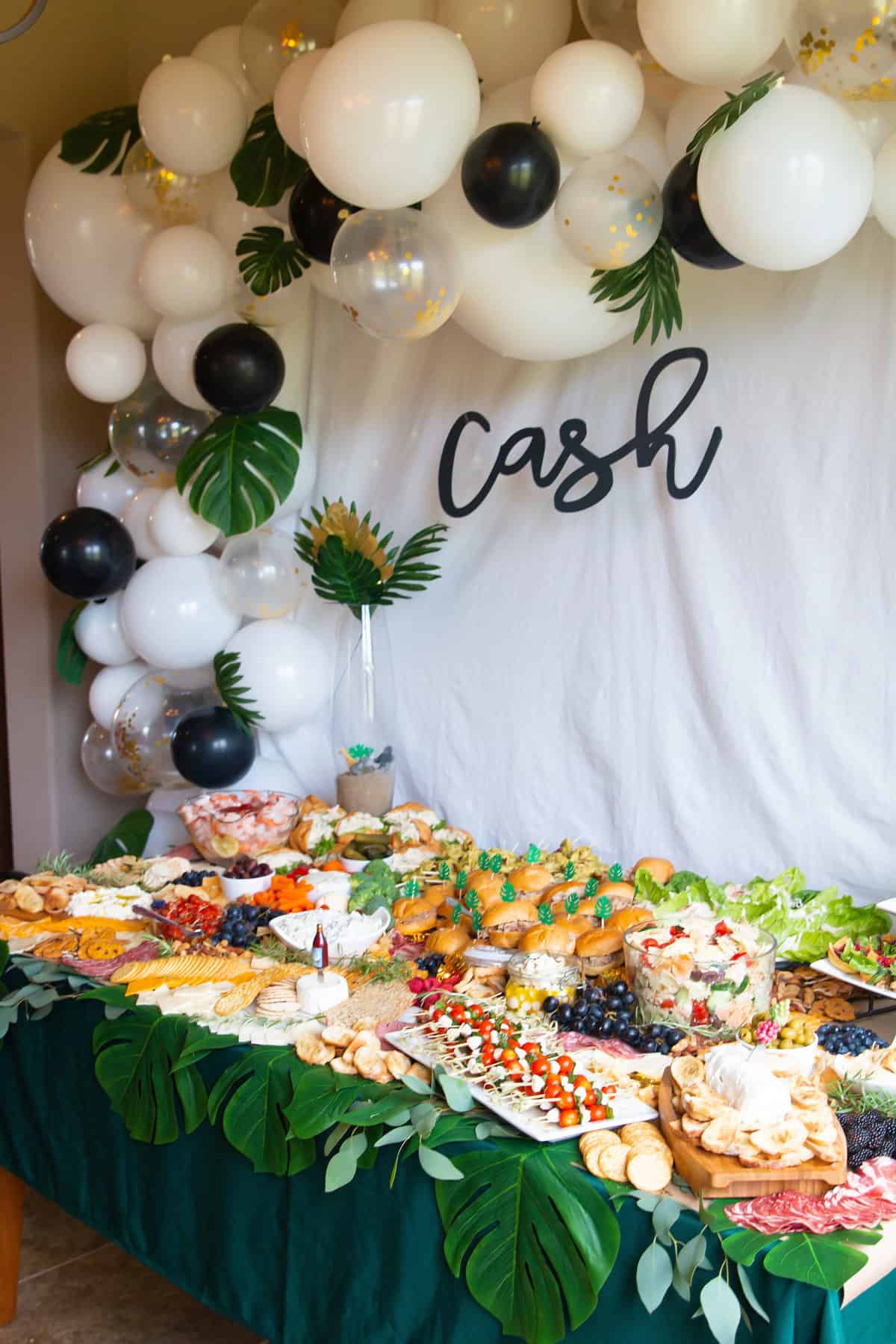 It seems like there are more and more baby showers to attend and also plan nowadays. That must be a thing that comes with age.
So I had the pleasure of hosting a chic safari themed baby shower for baby Cash who we all can't wait to meet. With the help of some friends we managed to pull off this theme.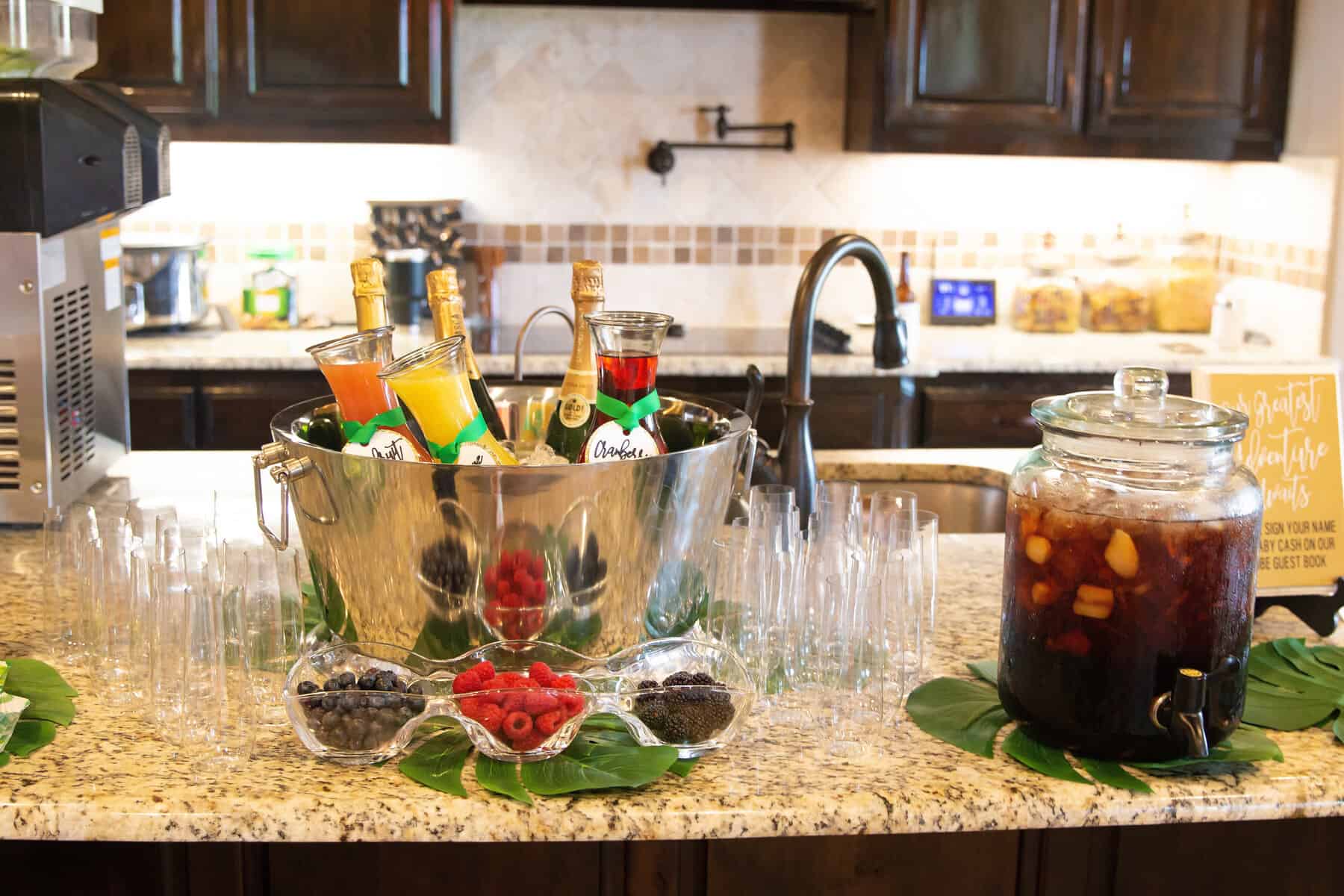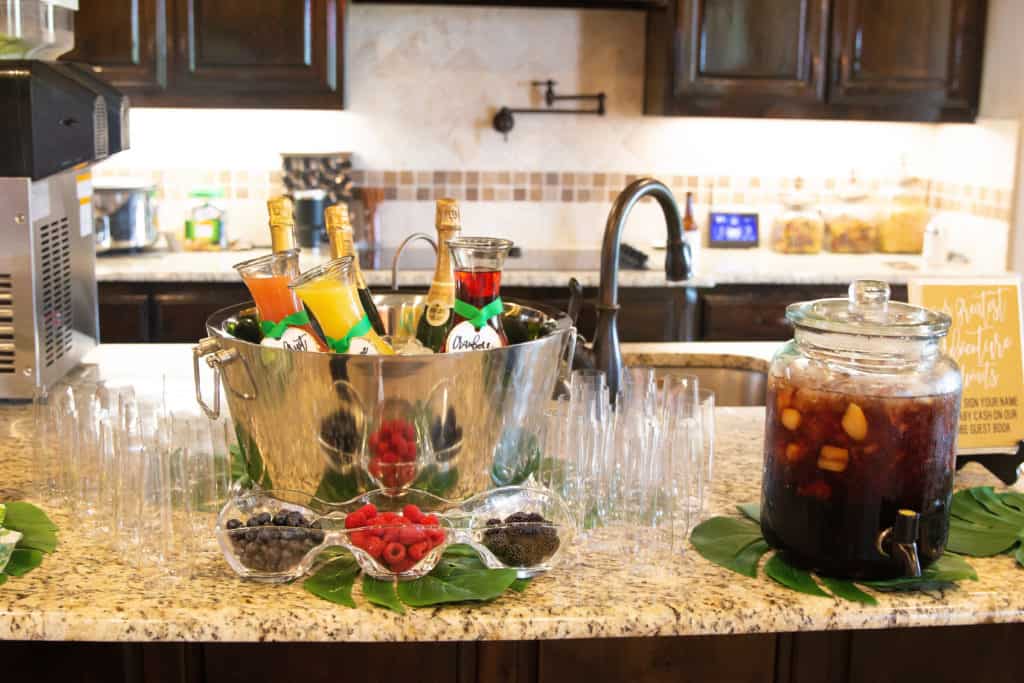 No baby shower is complete without some mimosas. So we had this cute mimosa bar set up with three different mixers and some fresh fruit.
This was a huge hit and ran out of champagne. Lesson learned stock up on champs because people love the stuff.
We got these cute stemless champagne flutes that are actually plastic, but not that cheap looking kind. You can find them here at Amazon.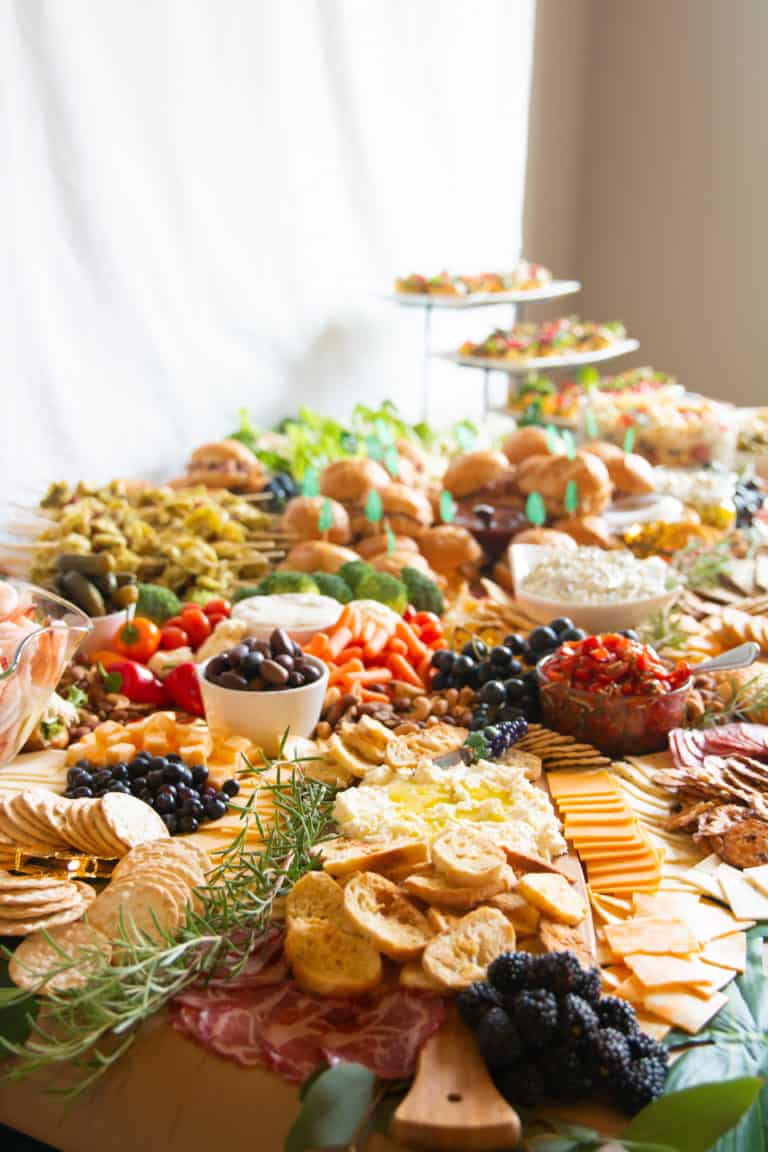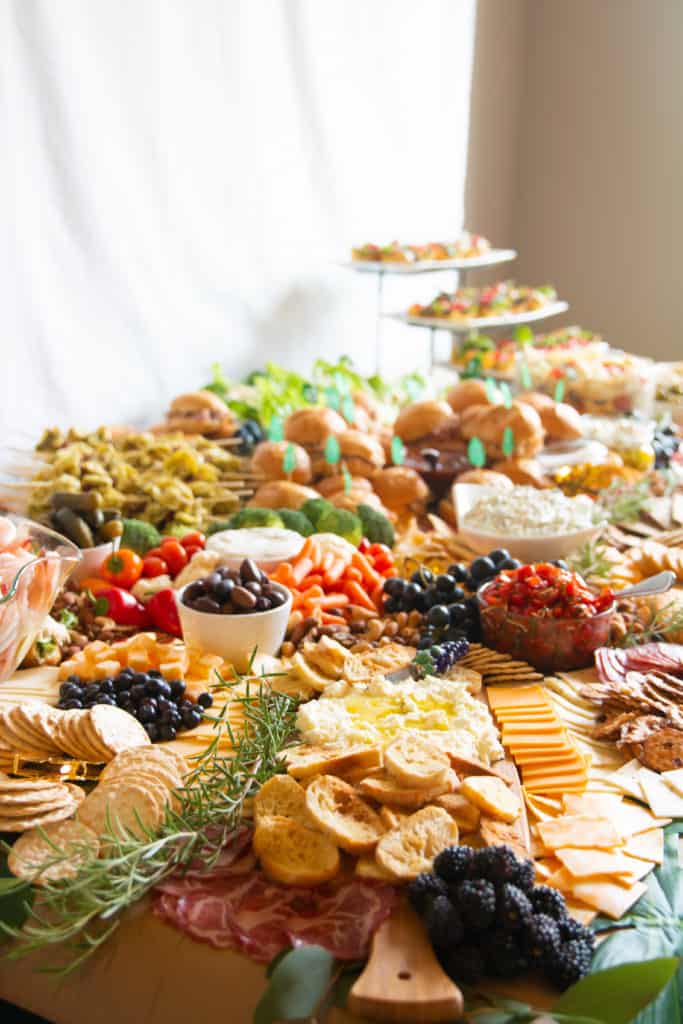 What type of food
Well the short answer is lots. This was a couples party so there was going to be 50+ people at the party that was set sort of around lunch time. So we needed to make sure to have plenty of food.
We thought the idea of a grazing table would look so good and could feed everyone. So we went and stocked up from Sam's club and started creating.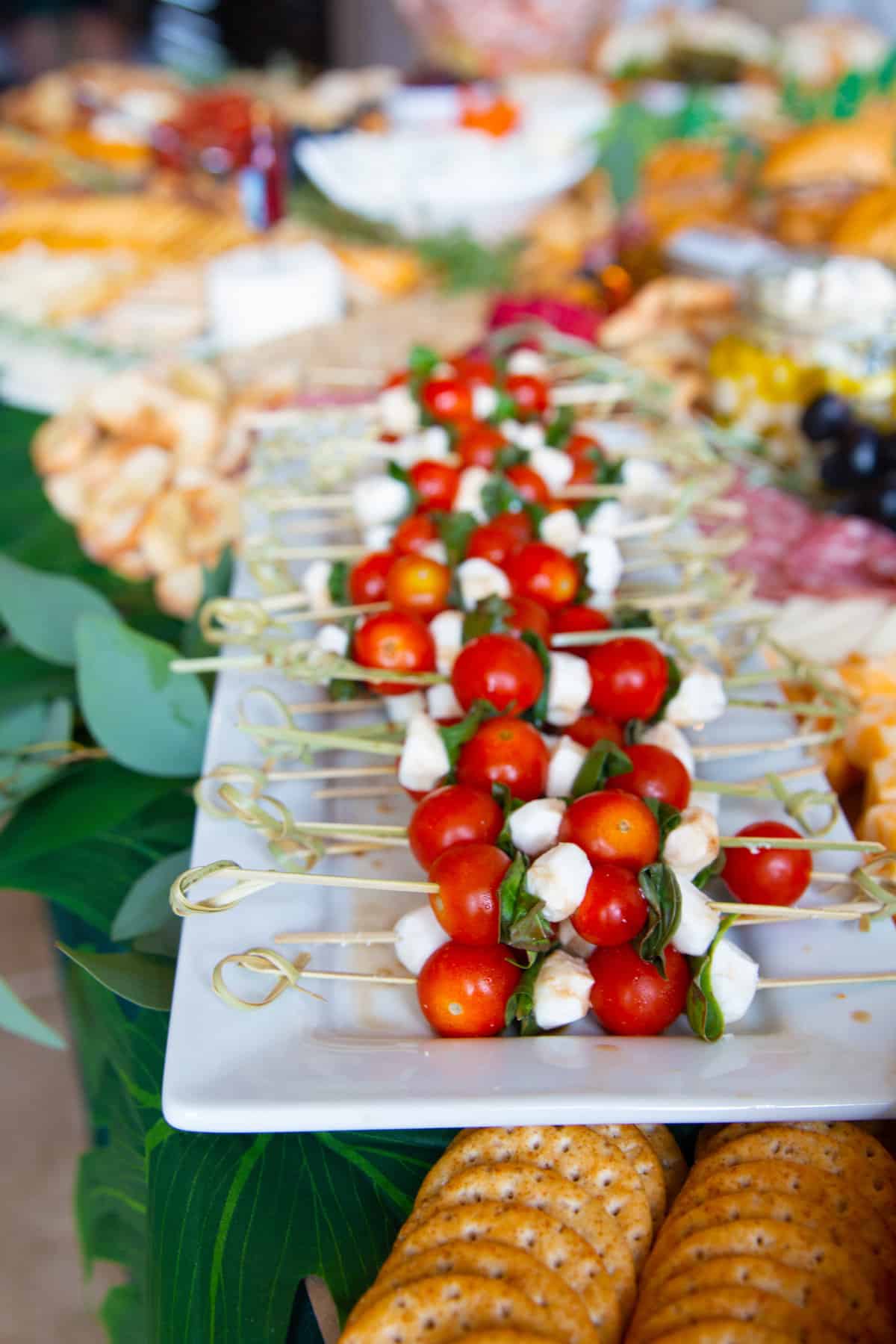 I do highly suggest buying in bulk when throwing a larger party. You can save a ton of money that way. So Sam's Club or Costco is the way to go. They won't have everything, but will have a lot.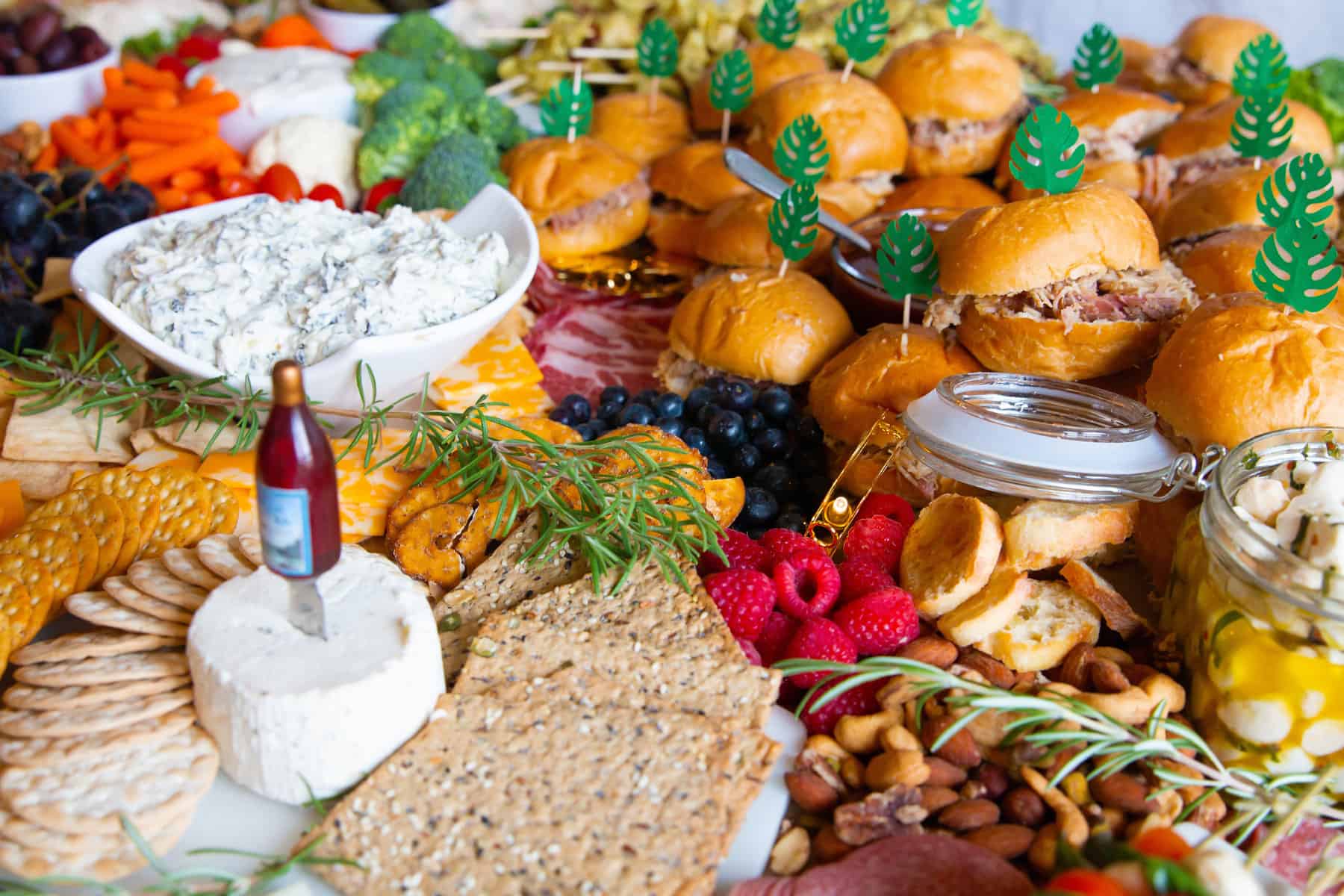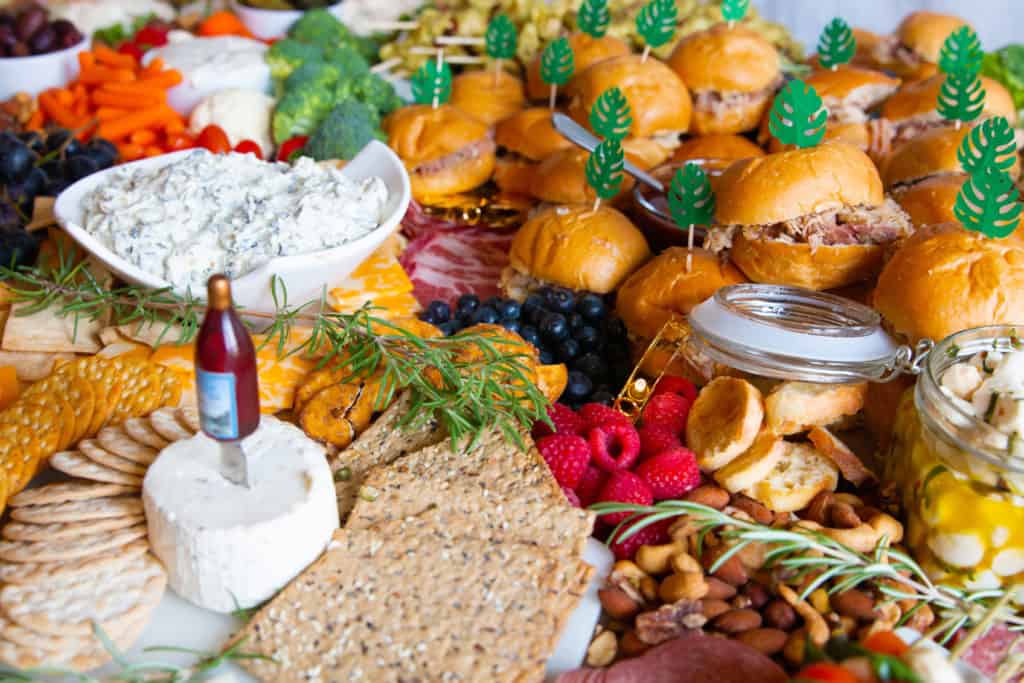 I enlisted the help of my friend who specializes in charcuterie boards at CharcuterieArtFW on Instagram for this project. She always does an amazing job on her boards so she seemed perfect for this.
From nuts, crackers, cheese, sandwiches, fruit, veggies, cheese spread, and even more we loaded up this table.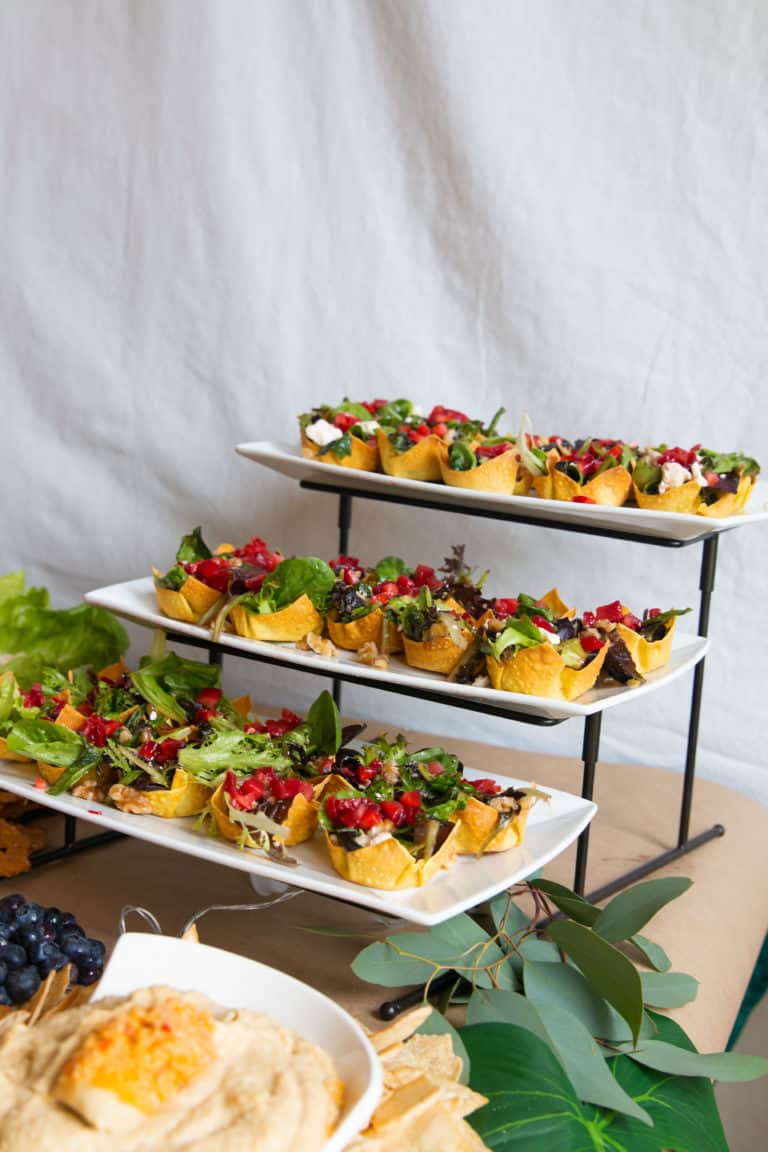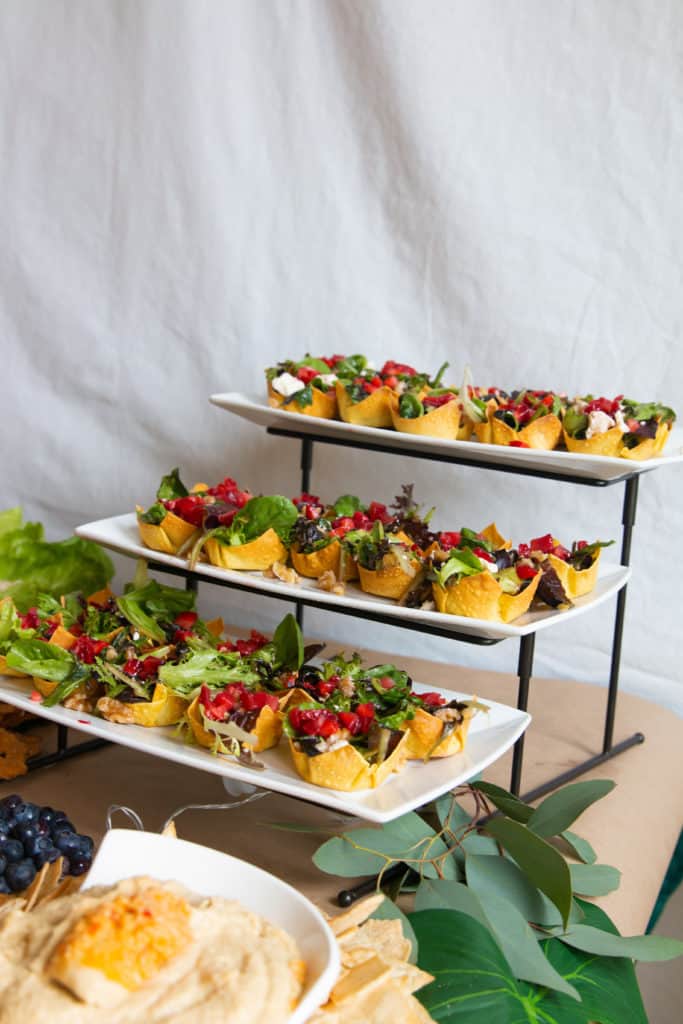 I made these salad cups out of wonton papers and then filled with a baby mix with a blush wine vinaigrette with feta, walnuts, and topped with strawberries.
Some of my recipes that I used was my whipped feta and pepperoni bruschetta, and some that I really need to put on my blog because people really enjoyed them.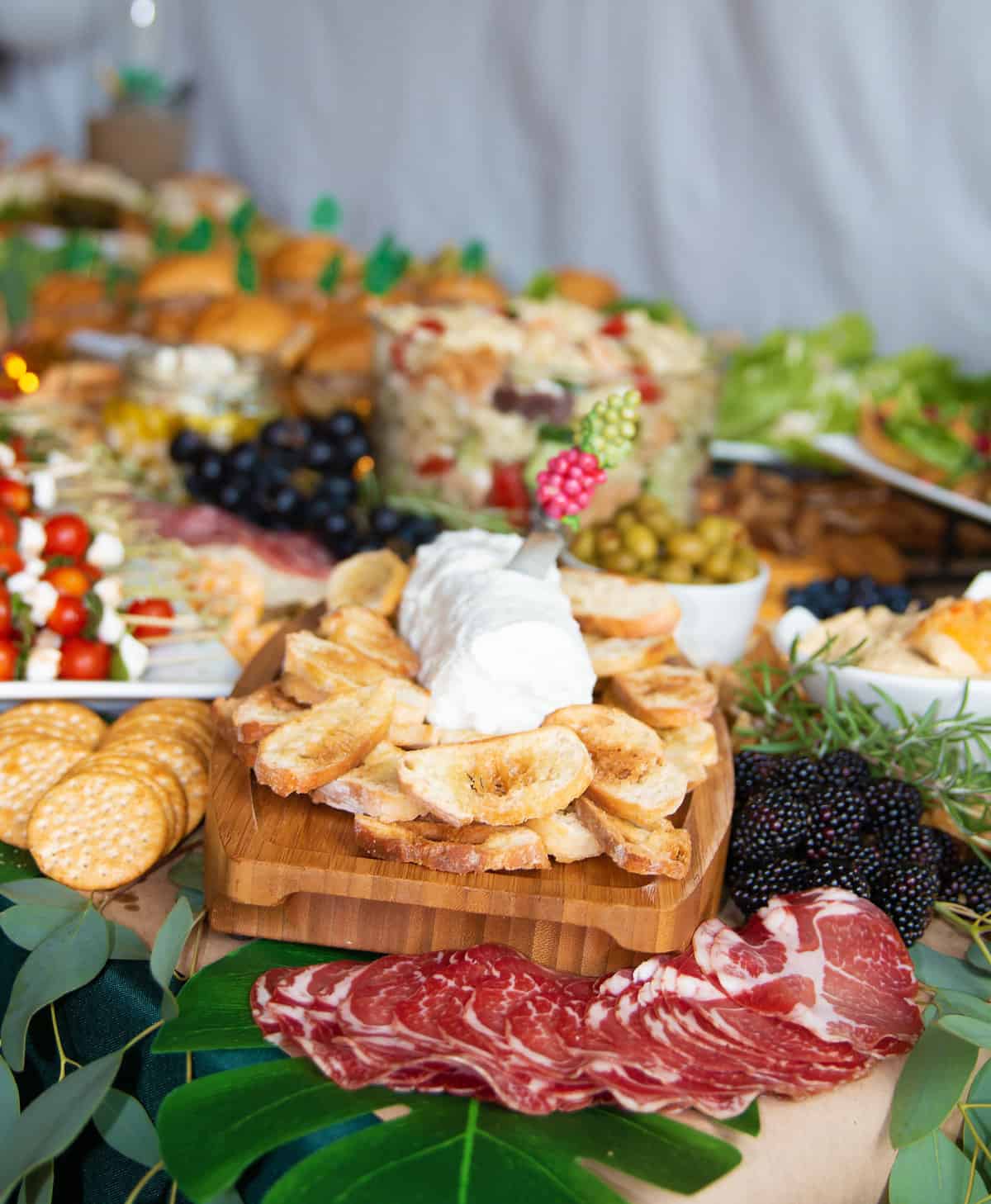 I've done a post in the past Charcuterie board where I did a much smaller version of this explaining the type of foods you want to buy.
For a grazing table you want all that a charcuterie board plus other foods such as sandwiches, salads, dips and pasta. So more than just finger snack foods.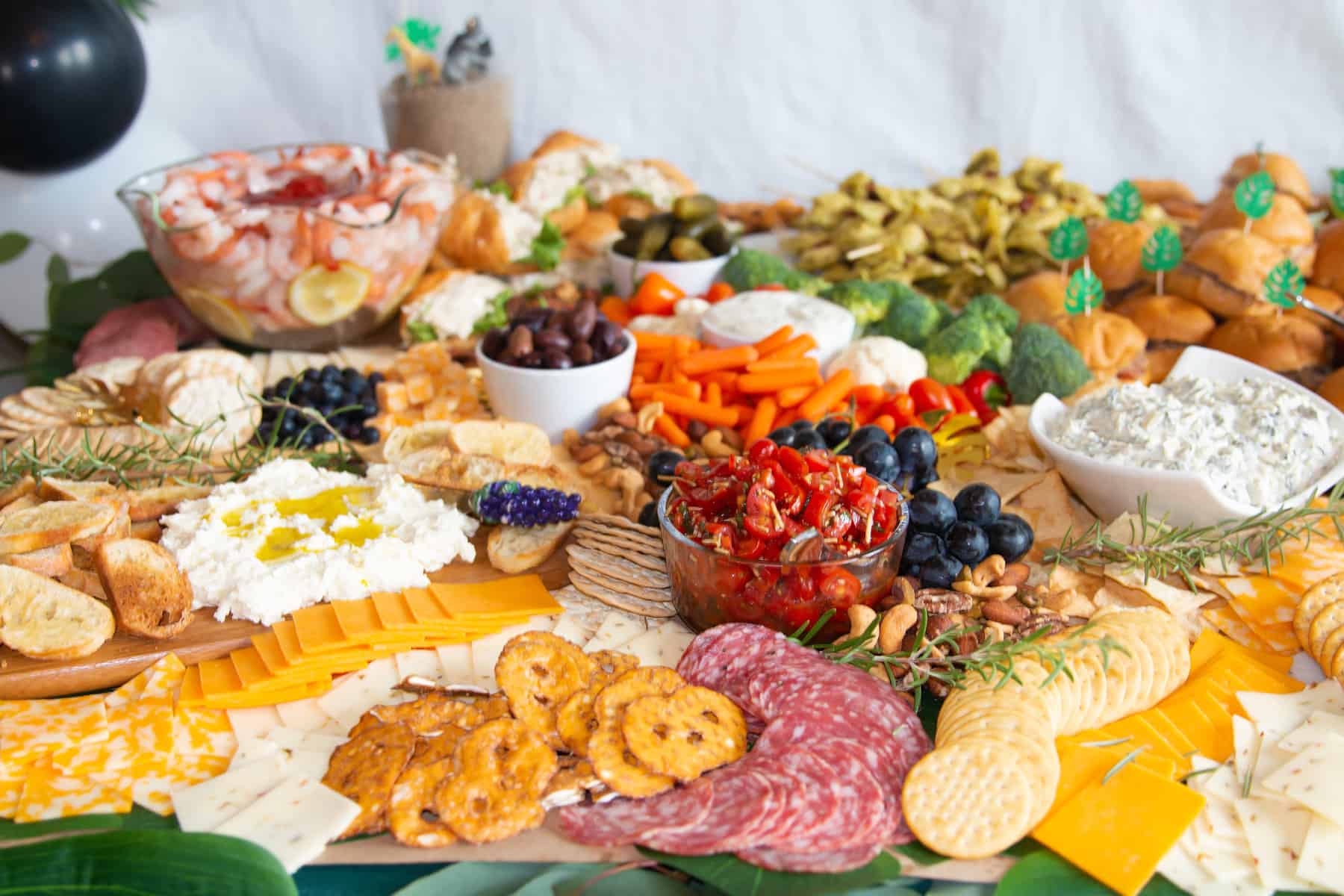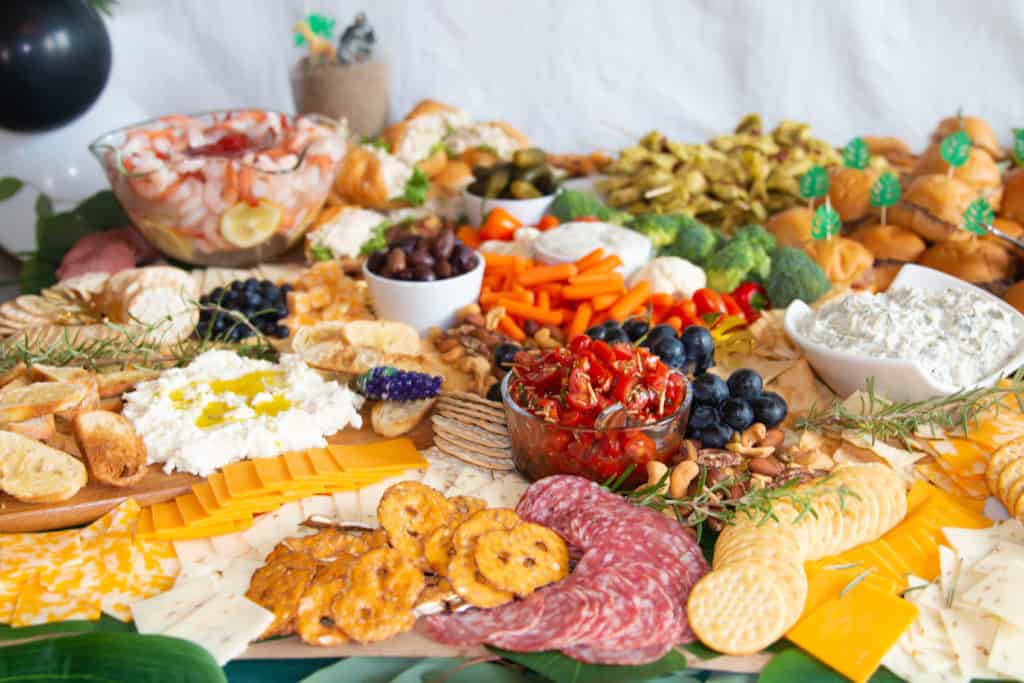 We bought precooked pulled pork that we heated in a crockpot and then added to rolls with BBQ sauce on the side. Then I made chicken salad and added that to croissants and a little green leaf lettuce.
We did a shrimp cocktail bowl filled will ice and topped with bowl of cocktail sauce. That was a huge hit. We also had tortellini skewers with pesto and sun-dried tomatoes.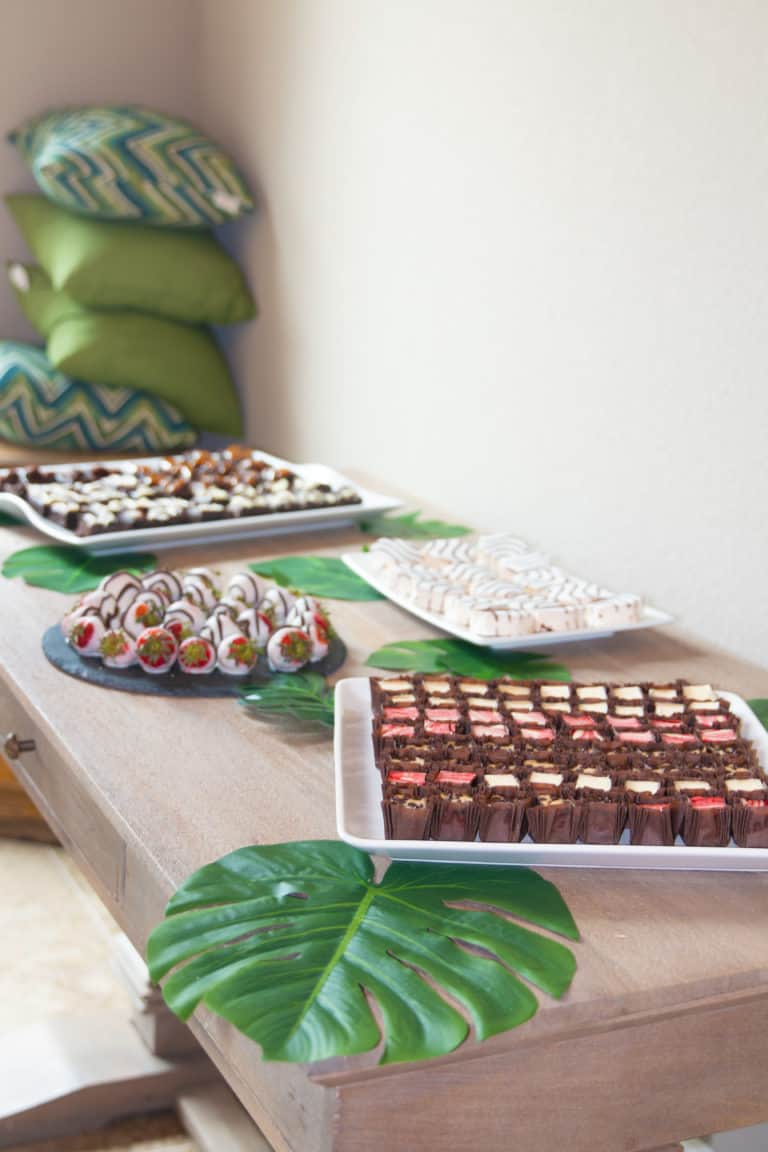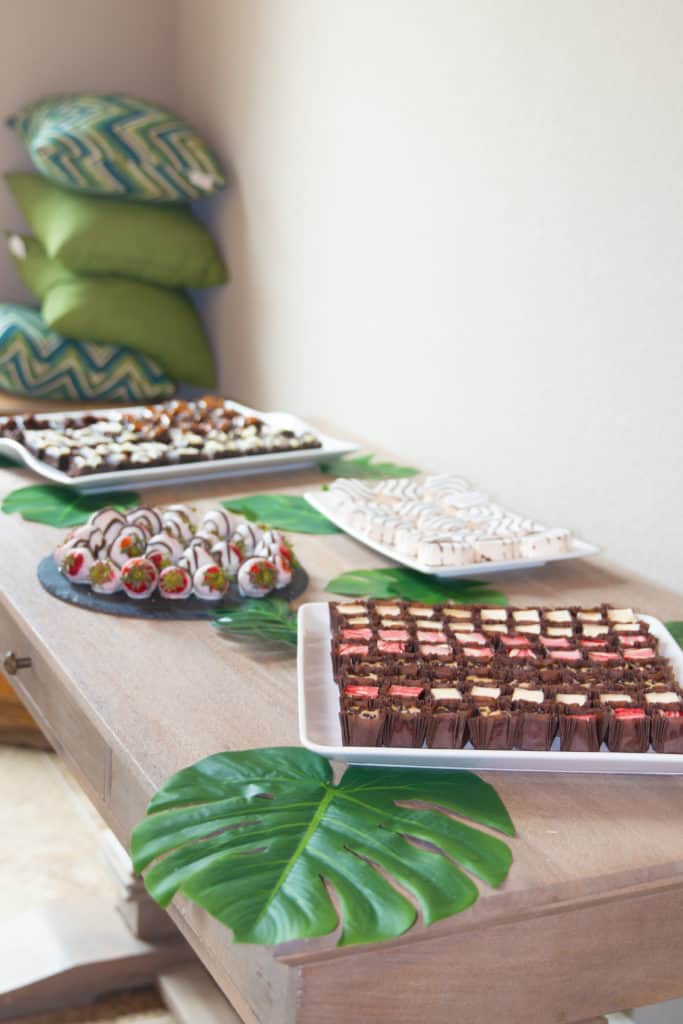 And you must always have something sweet at a party. The mommy-to-be opt out of having a cake and rather wanted a dessert bar.
Bought these mini cheesecake bites form Sam's and also the brownies cut in smaller piece. Of course zebra cakes and homemade chocolate covered strawberries with zebra stripes.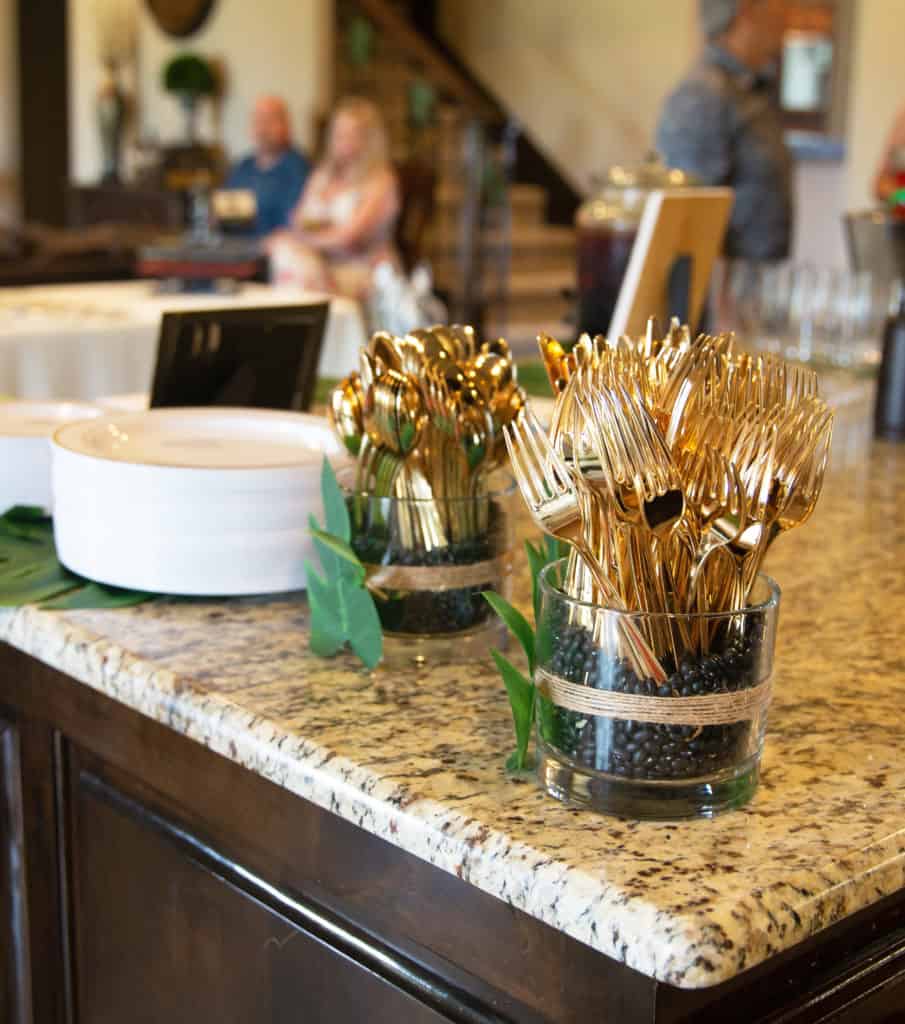 I used round vases filled with black dried beans with twine wrapped around as silverware holders. Went with gold silverware to stay with the chic safari theme
Also did these plastic white plates with gold trim. Wanted to stay away from paper and these plates worked perfect.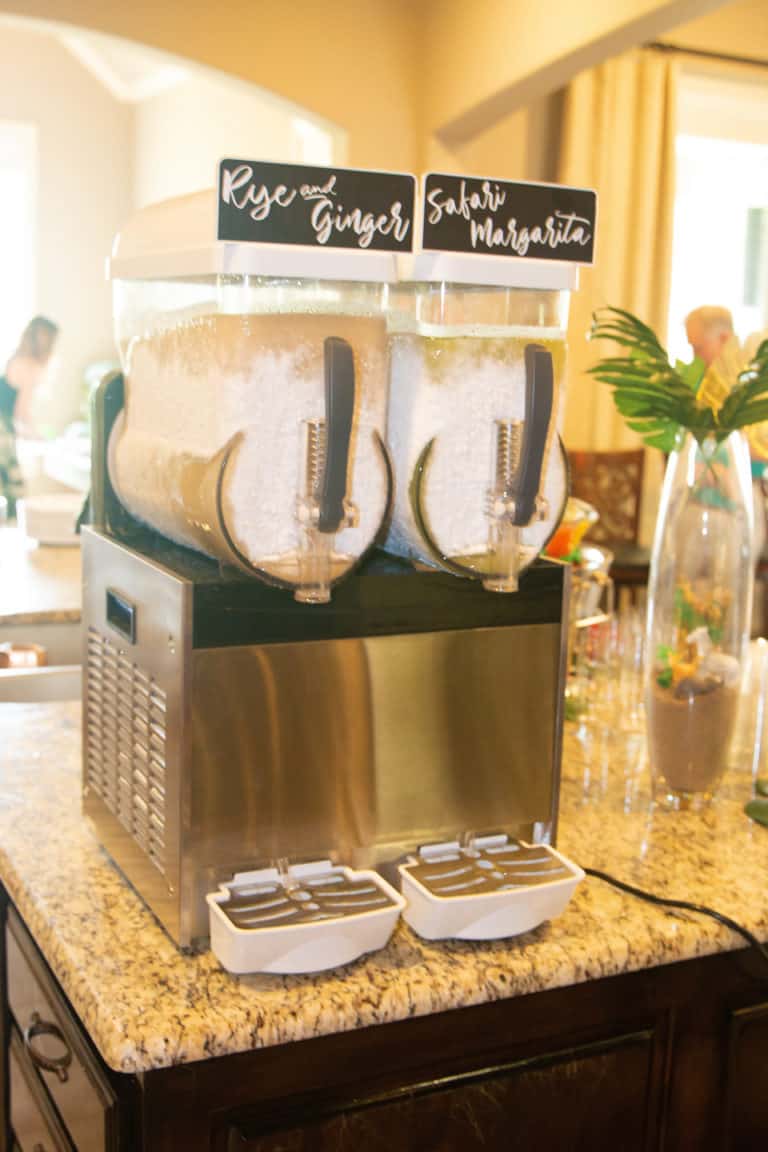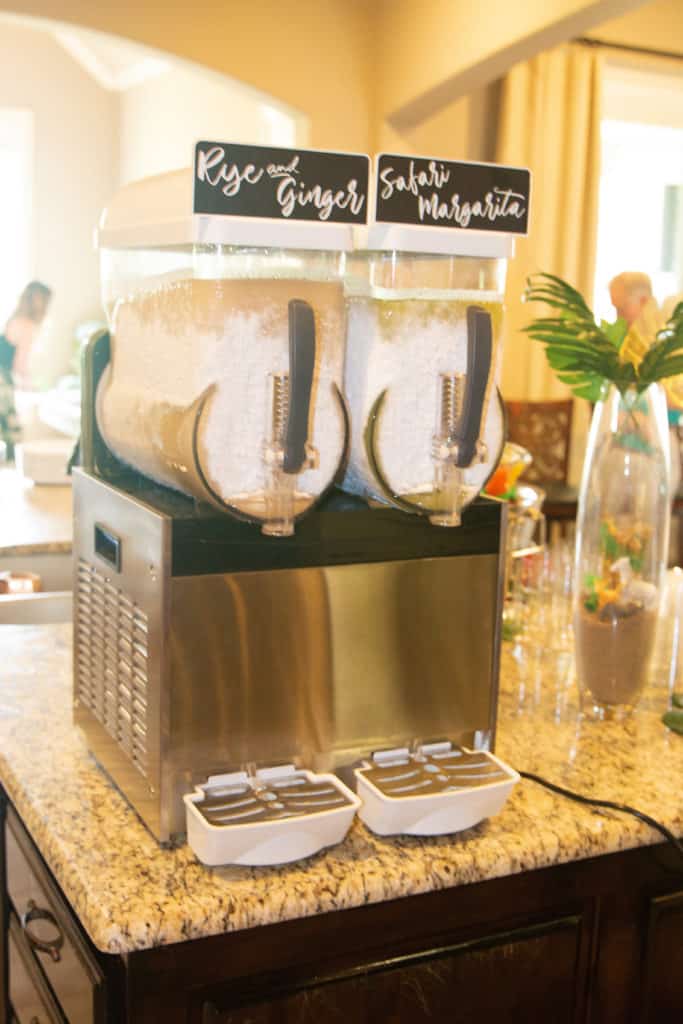 Since we had a lot of people just some mimosas alone was not going to do so we used my margarita machine for some tasty drinks.
We used the Kelvin slush mixes to created the Rye and Ginger and a Safari Margarita made with Midori and a little food coloring to create the green color.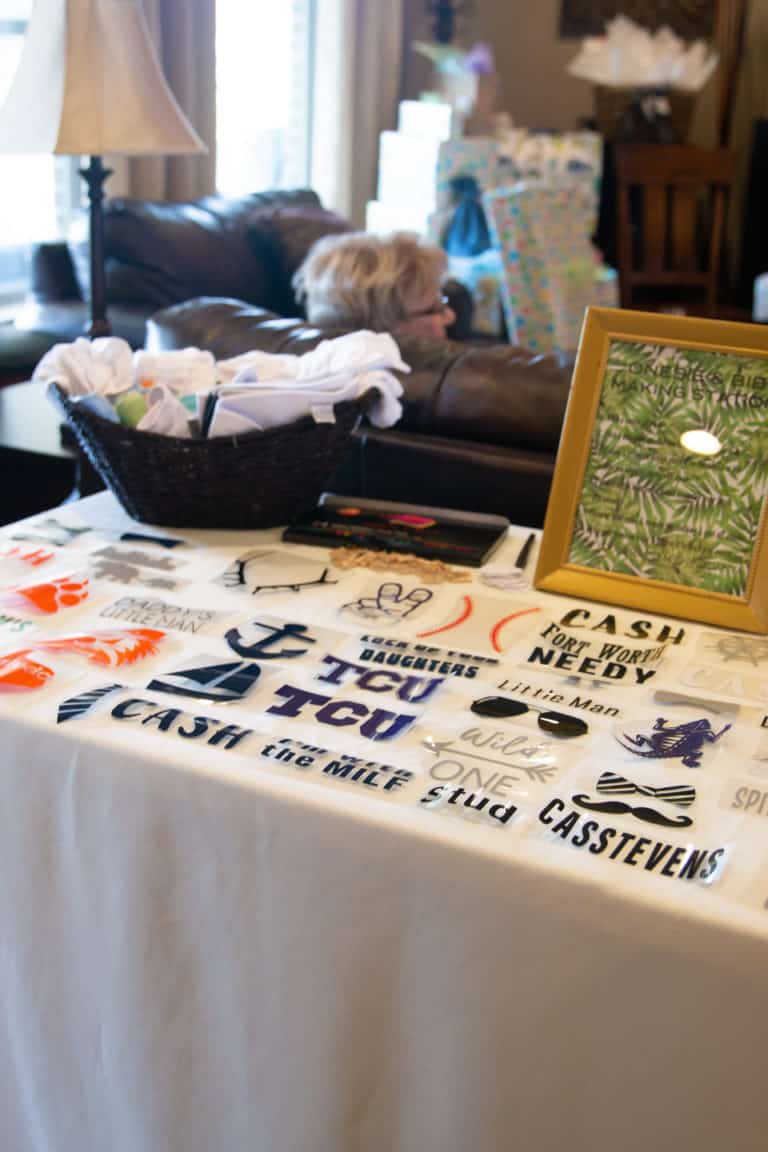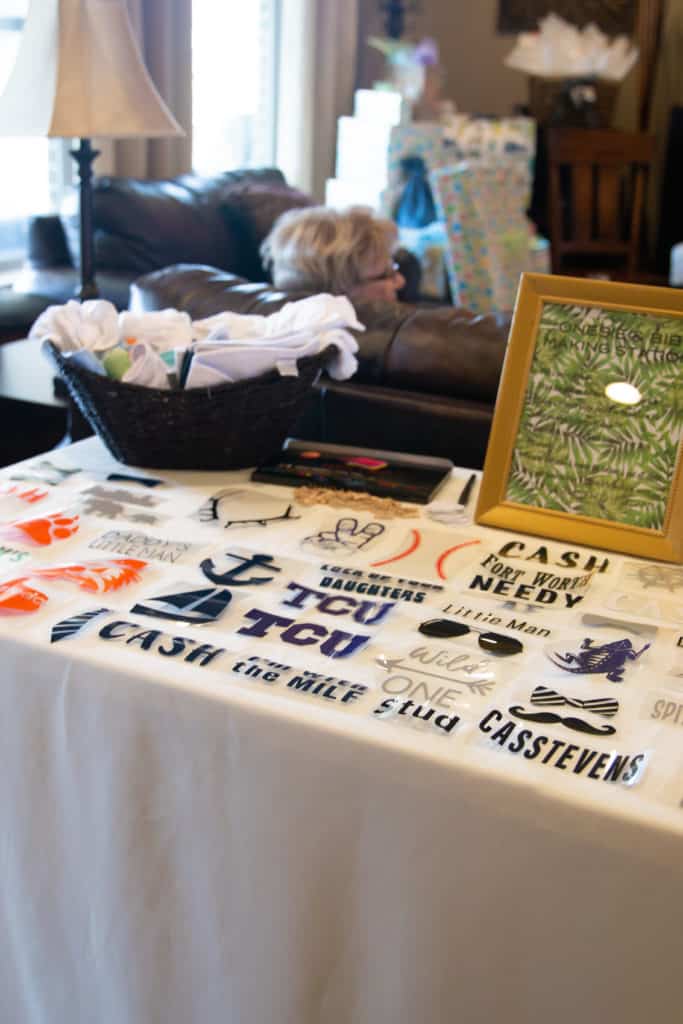 Activities
We stayed away from the usual baby shower activities since the amount of people and it being a coed shower. We did a diaper raffle for everyone who brought a pack of diapers.
Then we went with a onesie and bib making station. I used my Cricut to pre cut all the designs out. I brought my heat press along with a bunch of onesies and different bibs and let peoples creative go wild.
It turned out to be a good hit. People really felt like they were creating something for baby Cash. Added a tag and a clothespin to each one so people could add their name so the parents know who made it.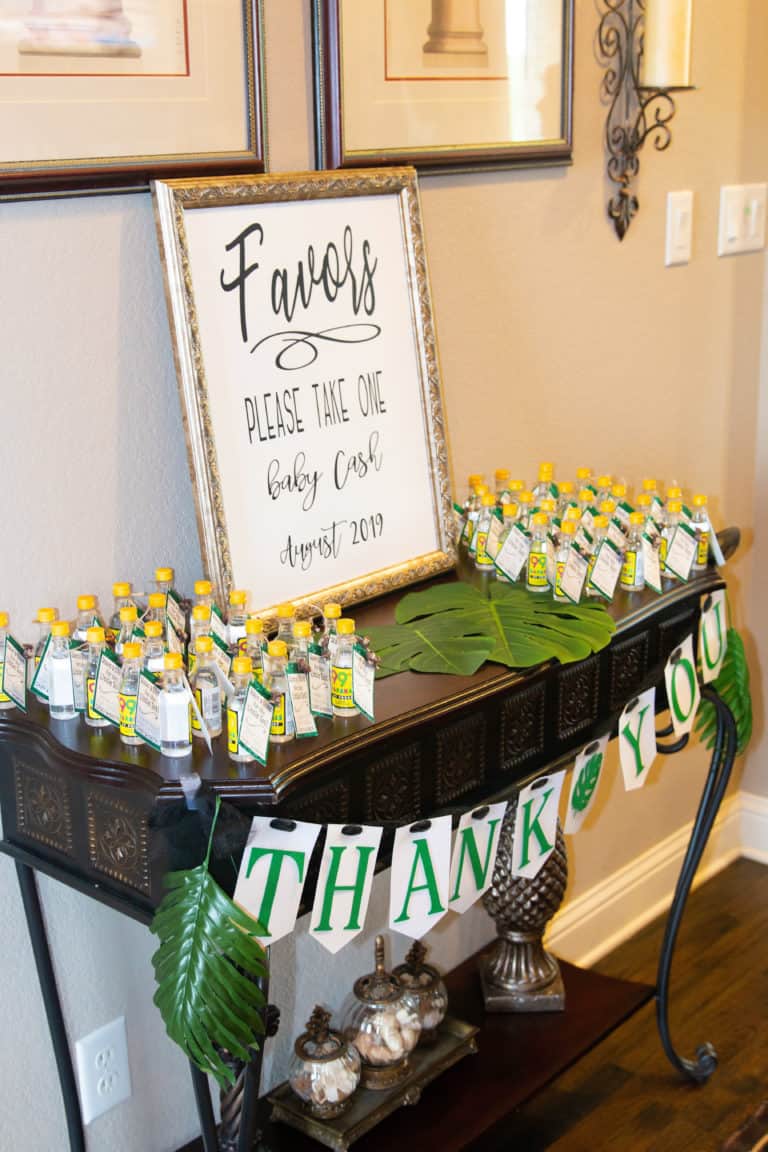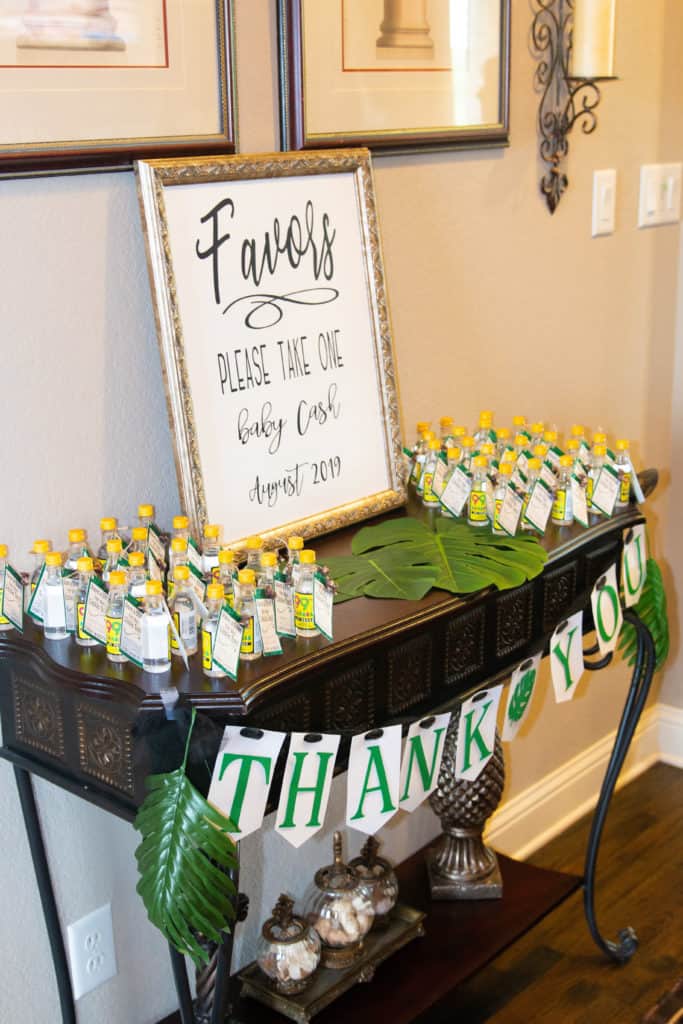 For the favors we deiced on mini 99 Banana bottles with a little tag that said "Have a shot for the little tot." Made these with my Cricut and added these mini monkeys to them.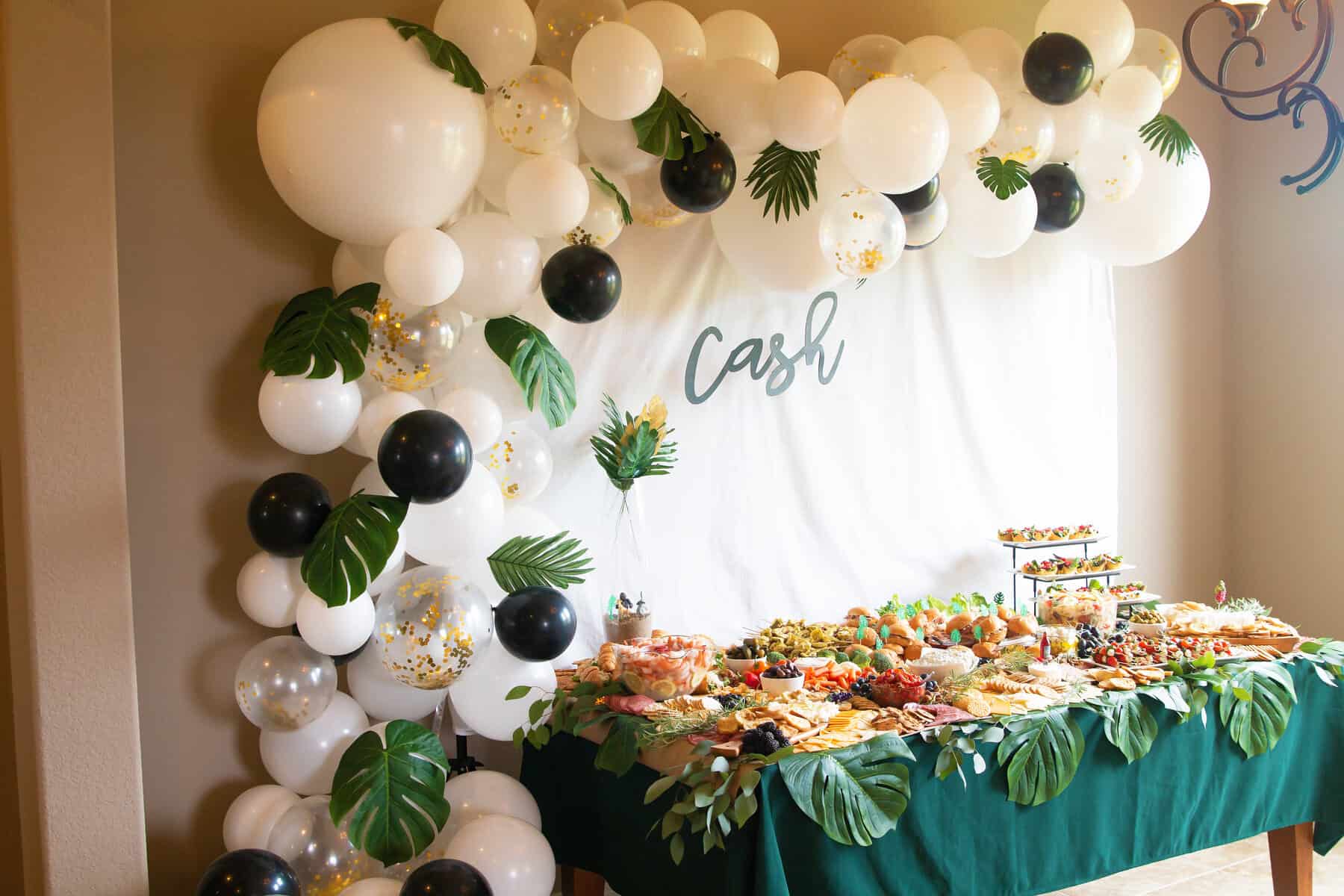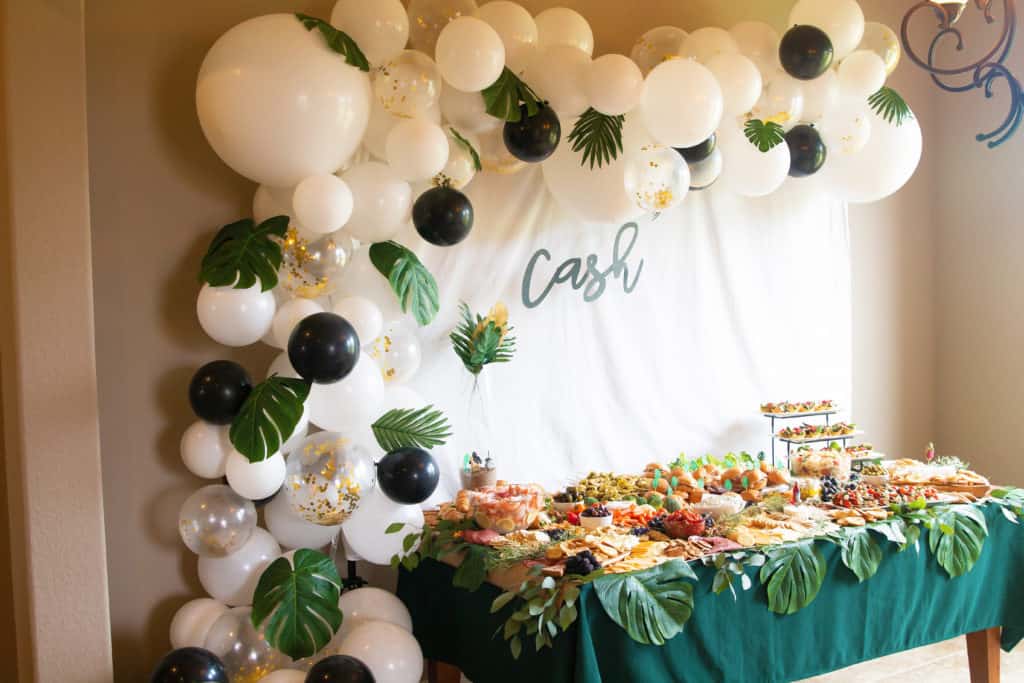 The mommy-to-be and myself created this balloon arch with a balloon arch kit along with a balloon set we got off Amazon. We added a couple really big balloons we bought from ebay and black ones from the dollar tree.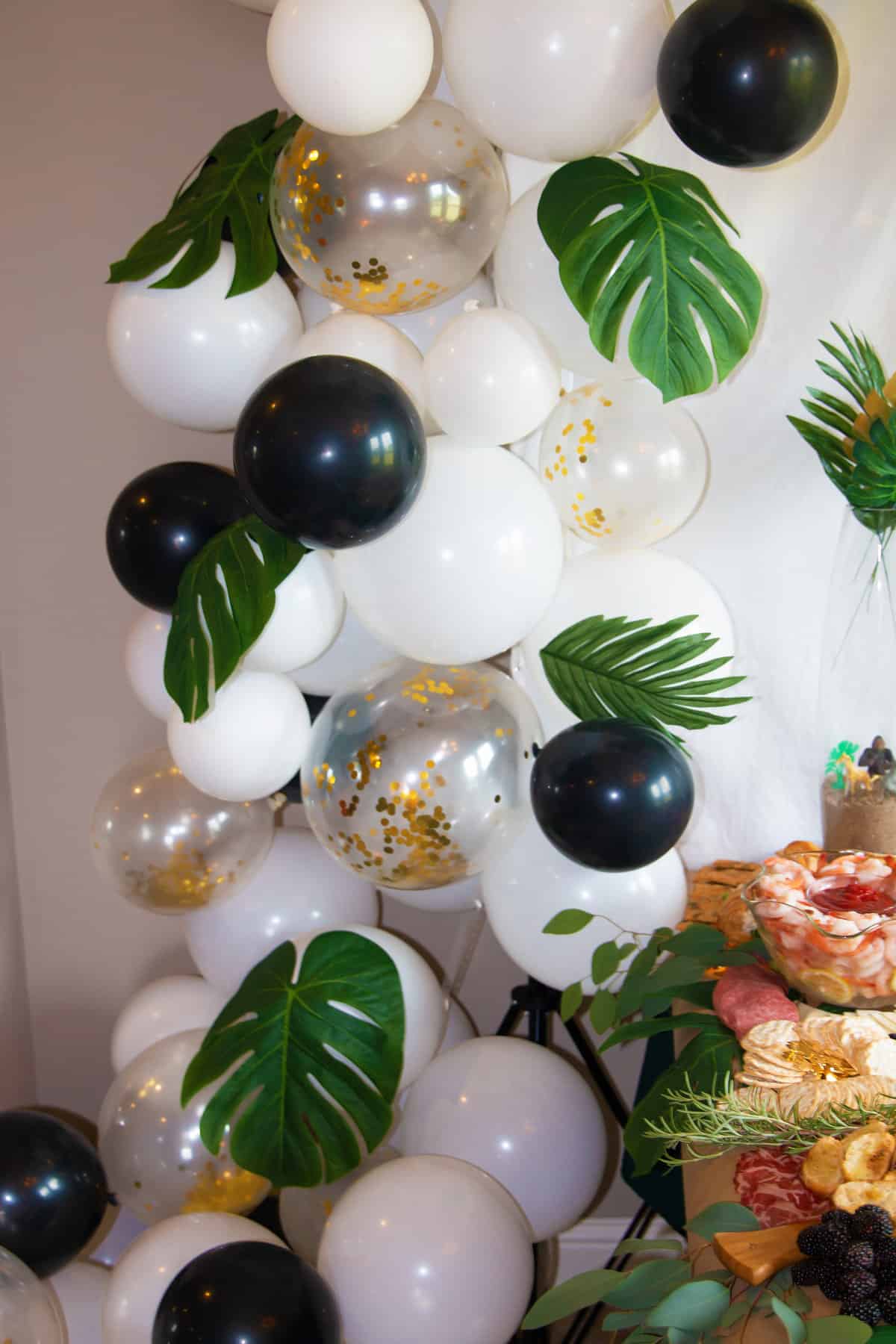 I highly suggest using an air pump to blow up the balloons. It made it so much easier. And added some greenery with some palm leaves and banana leaves we also got form Amazon.
If turned out to be a beautiful baby shower that everyone seemed to enjoy. Now on to the next party.