A quick and easy guide for freezing
fresh spinach when you have too
much fresh spinach to eat before spoiling.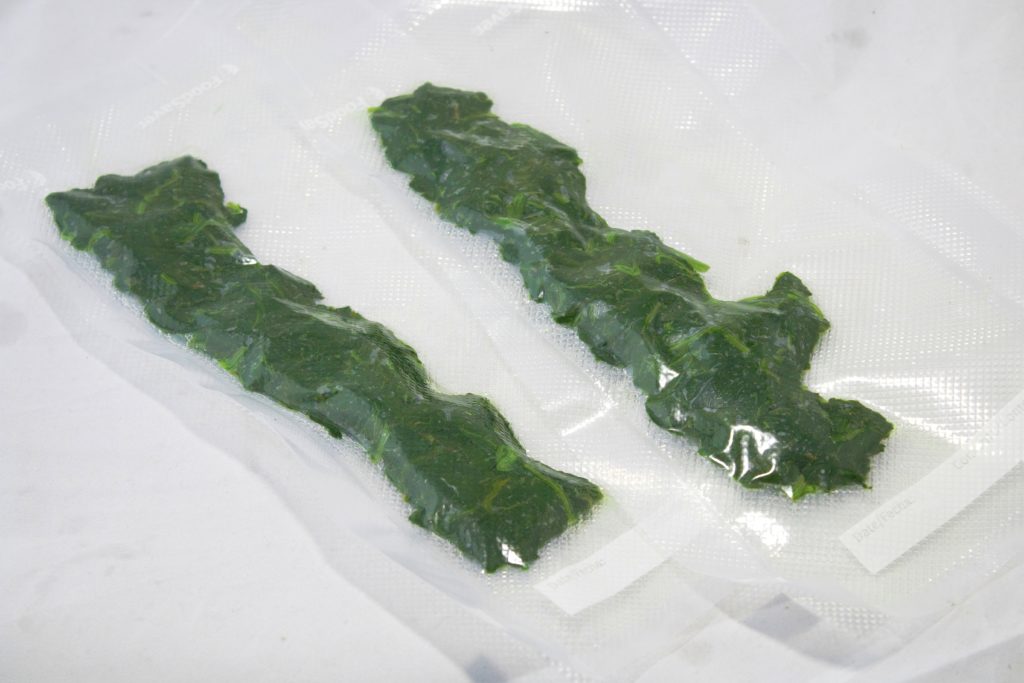 If you're anything like me you buy one of those big tubs of spinach, but can never finish the whole thing before it gets old, read this post. Being the only spinach eater in my house this can easily happen to me unless I eat spinach everyday. I wish I was like Popeye, but sometimes incorporating spinach once a day doesn't always work out.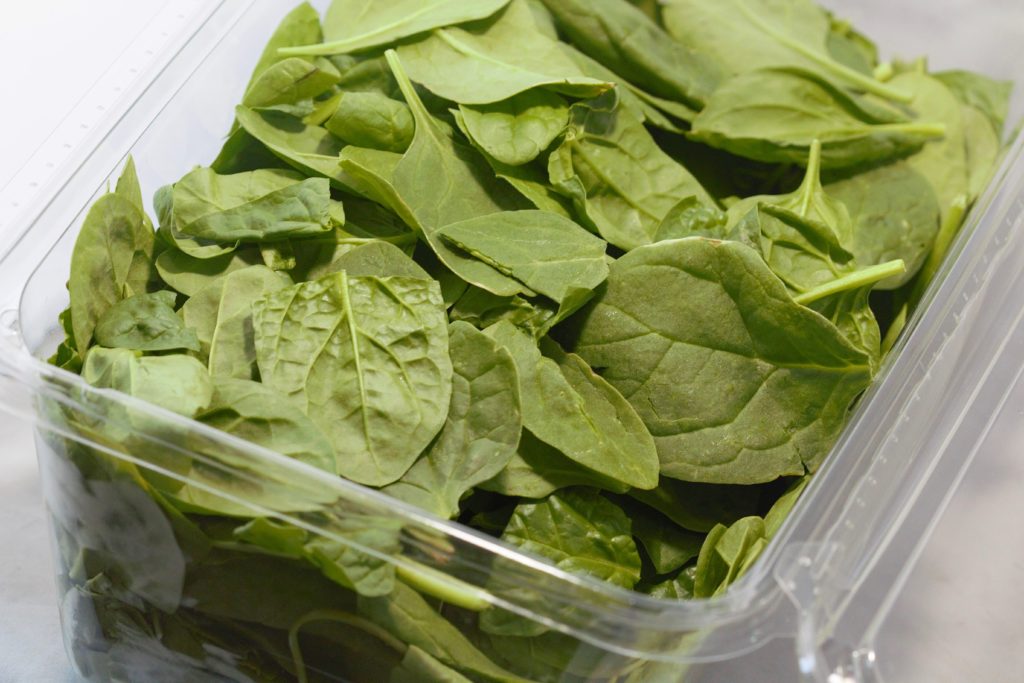 Also with a baby coming in a couple months I'm trying to freeze some fresh veggies so I can have some ready to go when I don't have time to go to the store to buy fresh veggies. Freezing the veggies yourself you know exactly what are in them and how they were prepared.
For this you'll be using the cooking technique of blanching. Blanching is when you take something from boiling and quickly stop the cooking process buy putting it in really cold water. Easy enough, huh?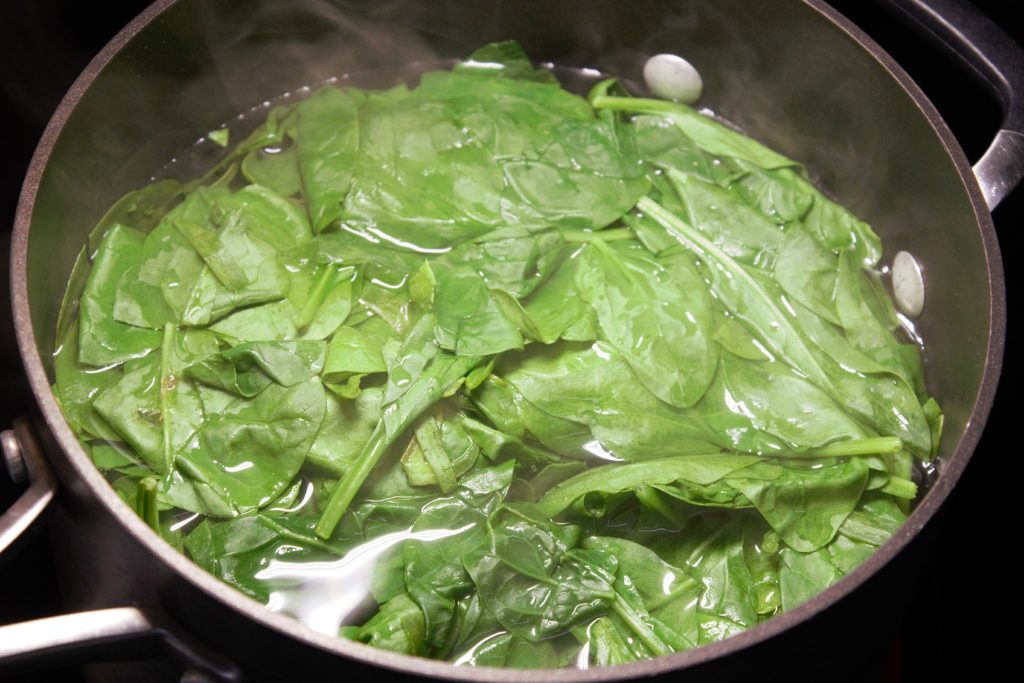 Just take a big pot of boiling water and cook the spinach for 2 minutes.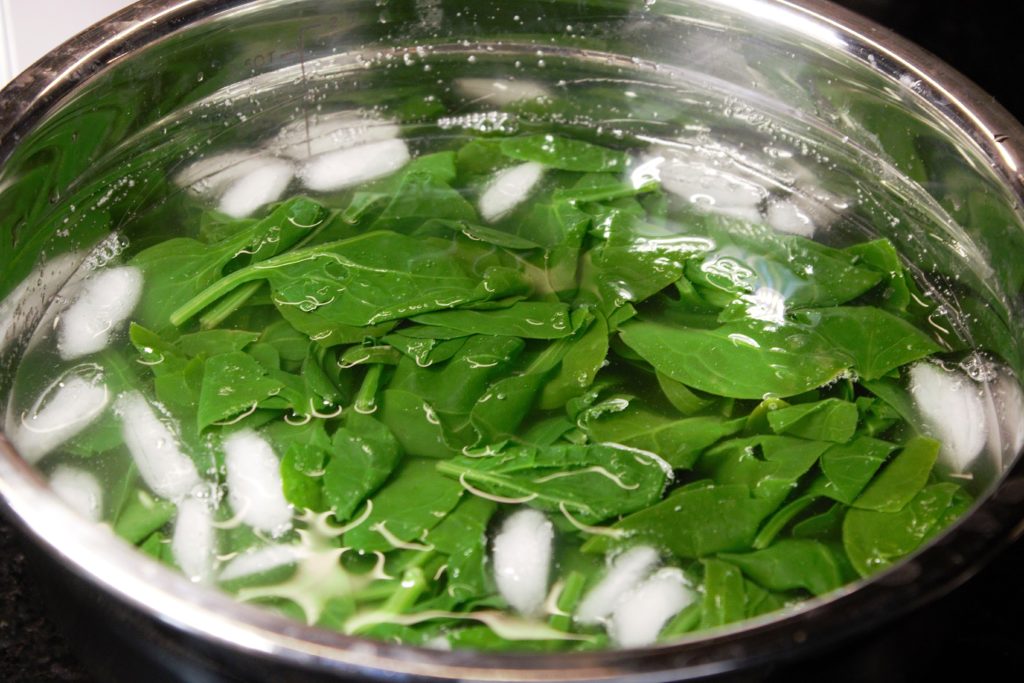 Once the 2 minutes is up transfer just the spinach to a bowl of ice water and let cool down.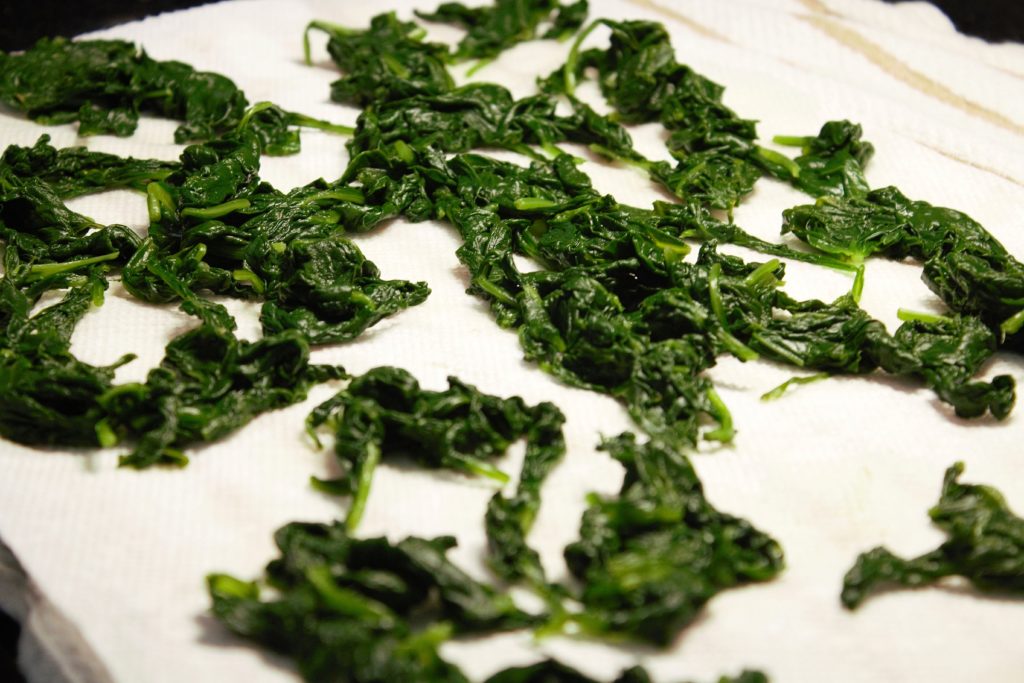 With spinach I just grab a handful of the spinach and squeeze out as much of the water as I can. Afterwards place it on some paper towels to let whatever water is left to dry out. The goal is to get out as much water as you can.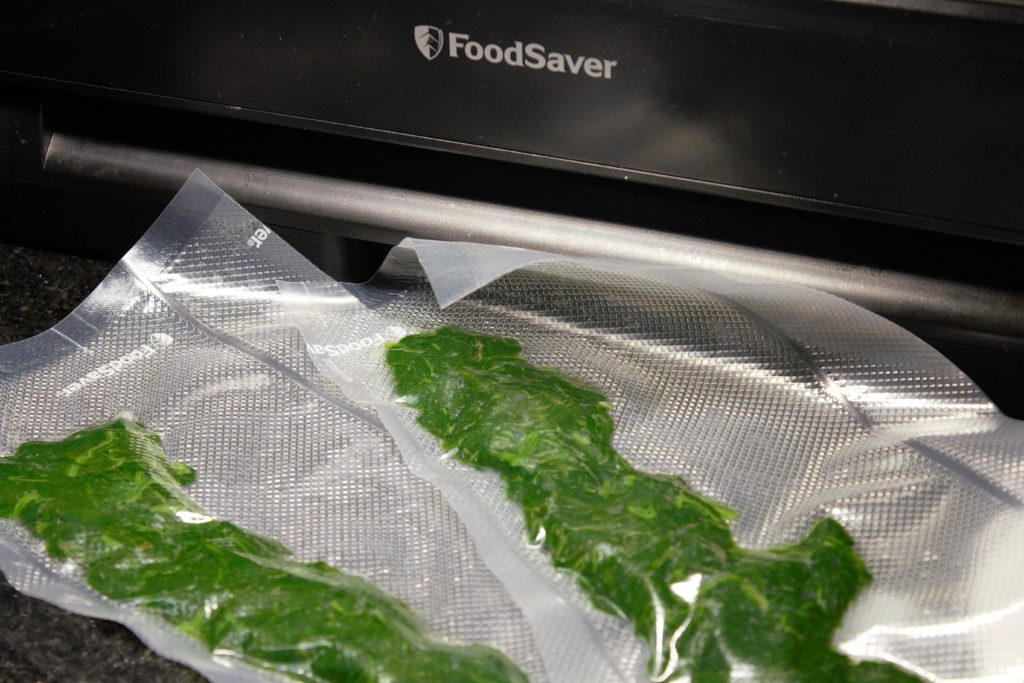 If you have a foodsaver or a system that is similar you'll want to pull that out. Separate out how much spinach you want for each baggie. I wanted personal servings so I divided my spinach into 2 equal parts.
If you don't have a foodsaver you can store in a freezer bag and seal almost all the way and then suck out any extra air with your mouth. You won't be able to get out all the air like you would with a vacuum system, but close enough.
Now just store in your freezer for up to 1 year. When you're ready to use your spinach let it thaw in your refrigerator and drain out any water after thawing. Your spinach is already cooked and ready to use.