Hard Rock Rivera Maya 2020
My food experience at Hard Rock Rivera Maya during 2020 from someone who is used to traveling to this resort every six months.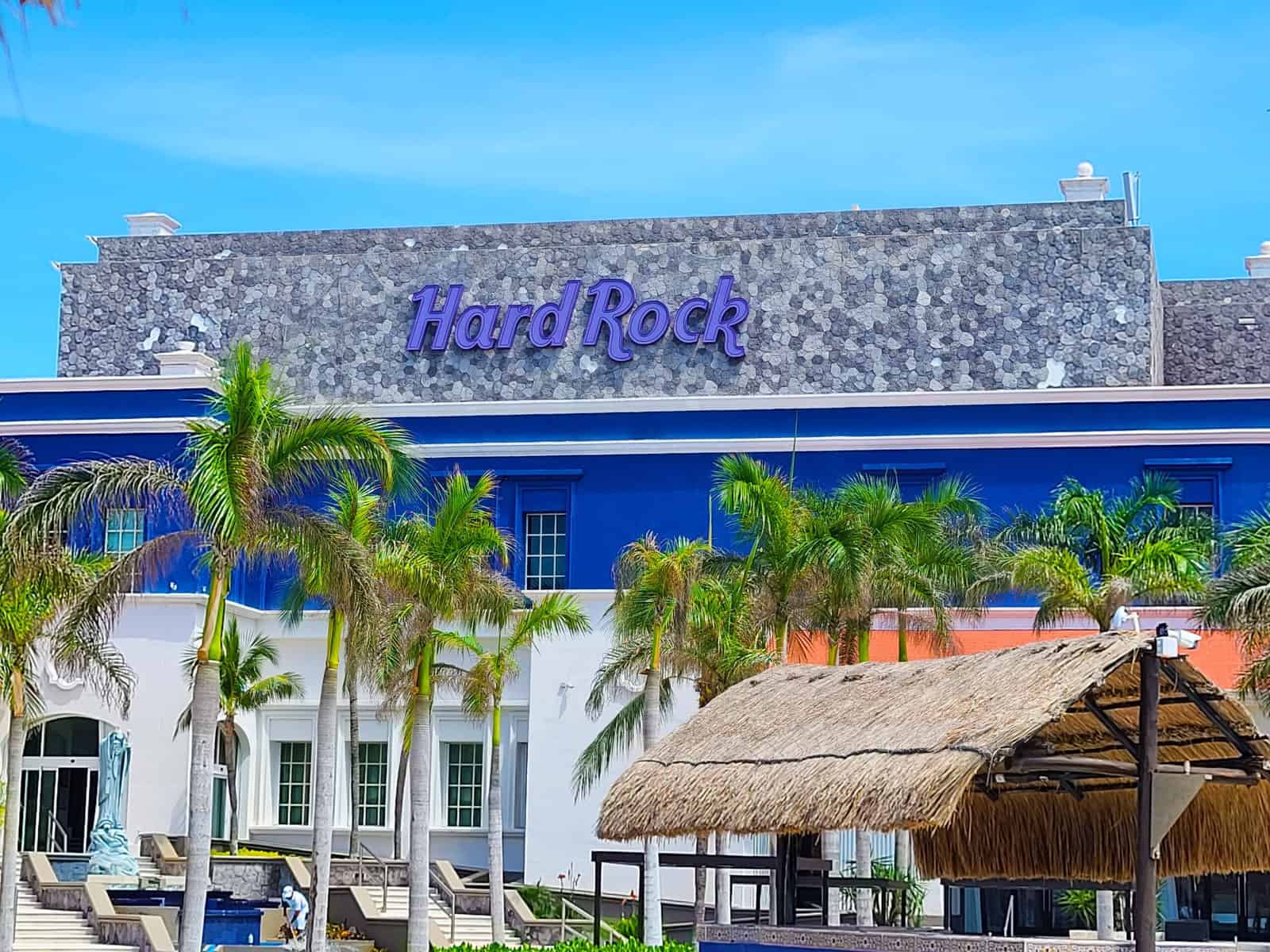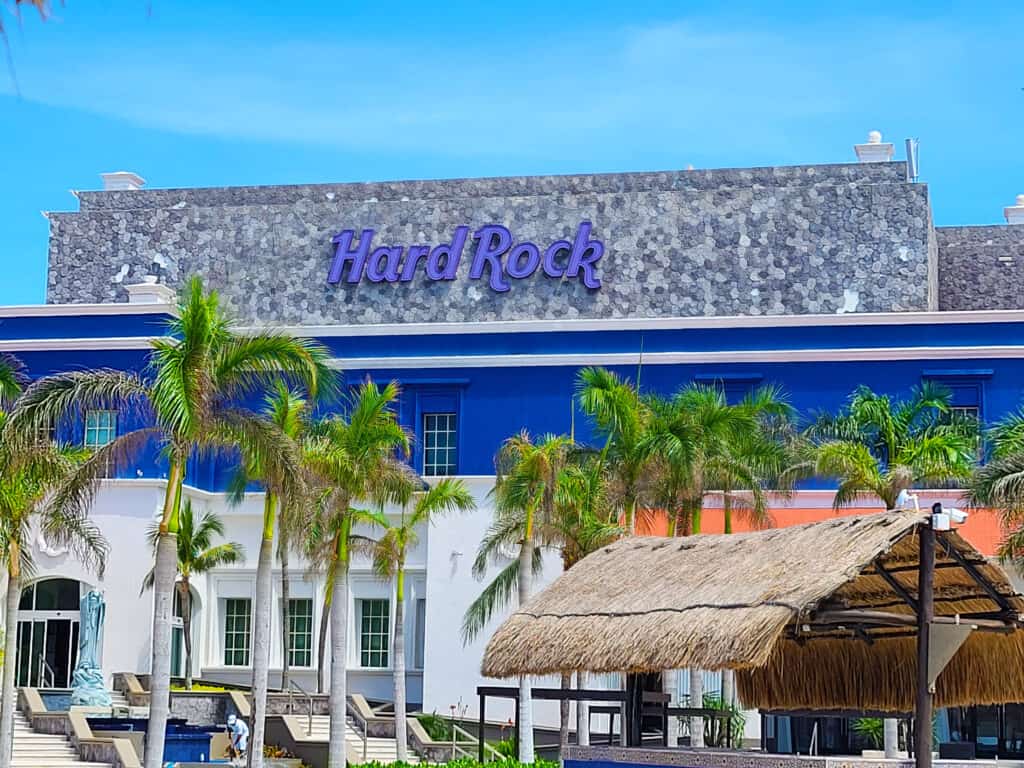 This is a little run down of the food being served at Hard Rock Rivera Maya during 2020 with all the new changes. We frequent this hotel every 6 months, but only ever stay on the Heaven side, which is not open at the time.
Just trying to share our experience as far as the food goes for when we went in September 2020.
Breakfast
We spent most of our breakfasts at The Market if we didn't have room service. The other resturants pretty much served the exact same thing for breakfast. They would rotate from ipem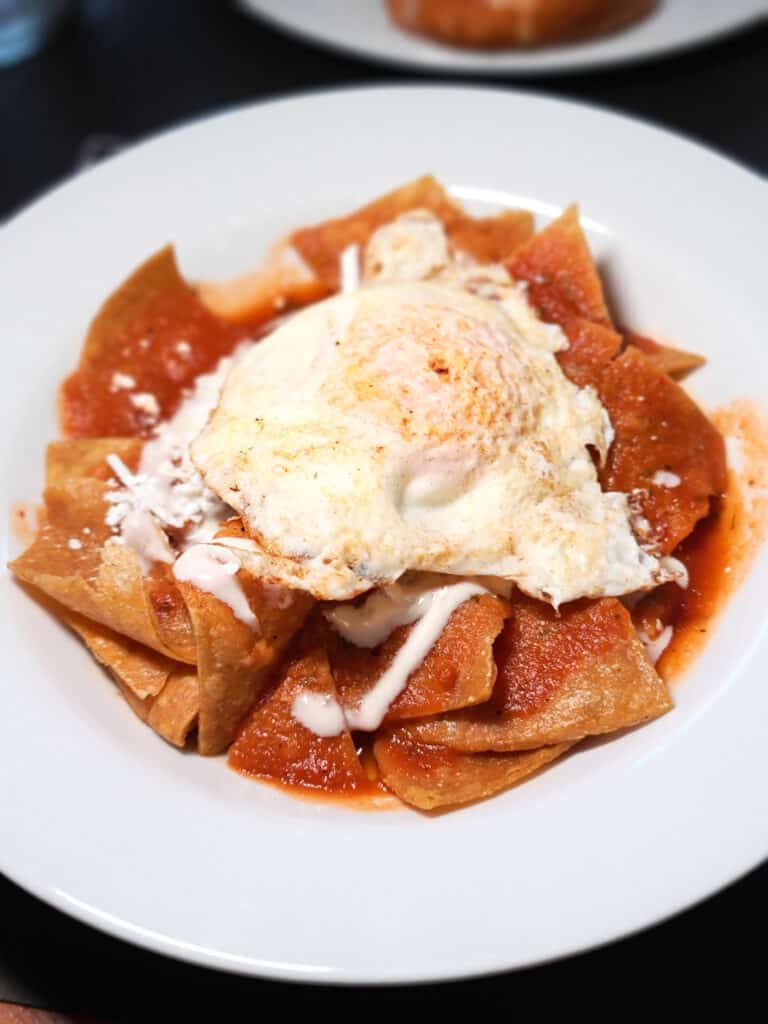 Chilaquiles with red sauce. Wasn't a fan of this one
Cheese and Cold Cuts Platter ordered this one a couple times at breakfast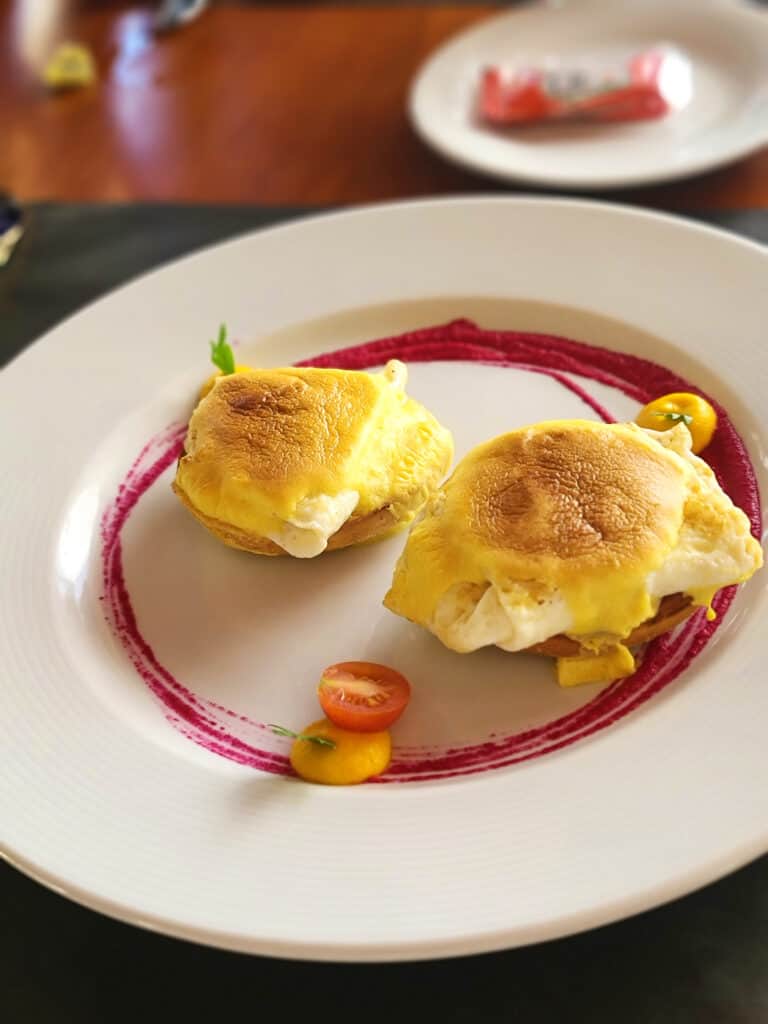 Benedict Egg (Eggs Benedict) Wasn't bad. Not sure why the hollandaise sauce was not really in a liquid form. More like the sauce baked. I did get mine with egg whites only.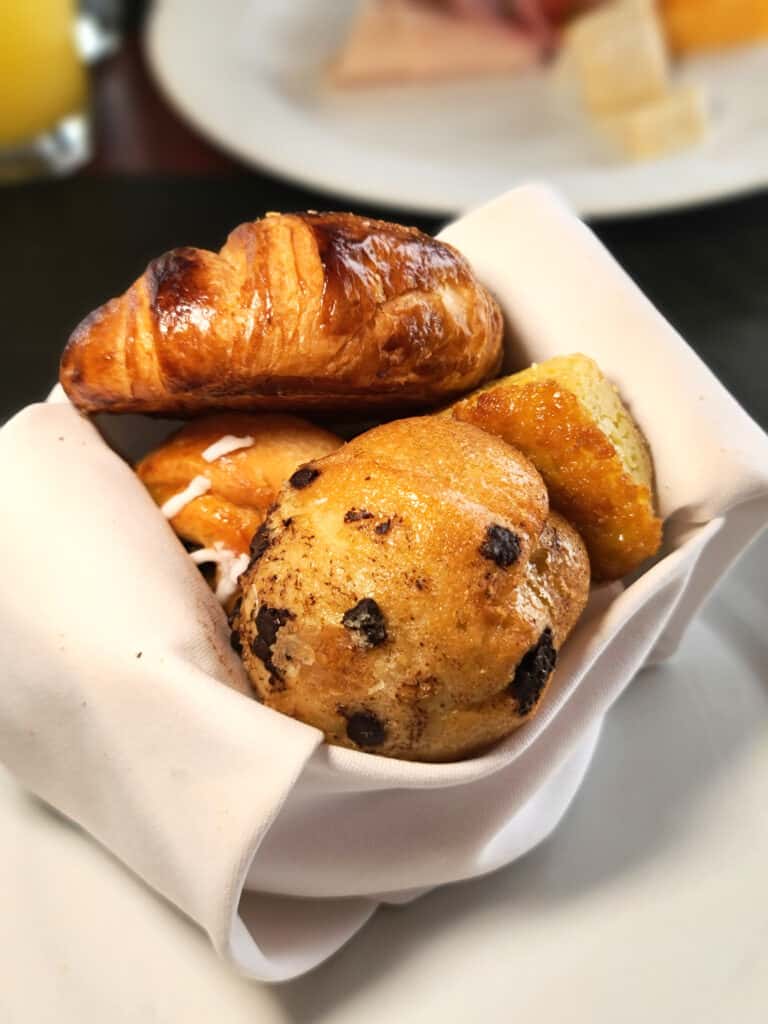 Bakery Basket my husband really enjoyed this one. Different sweet pastries.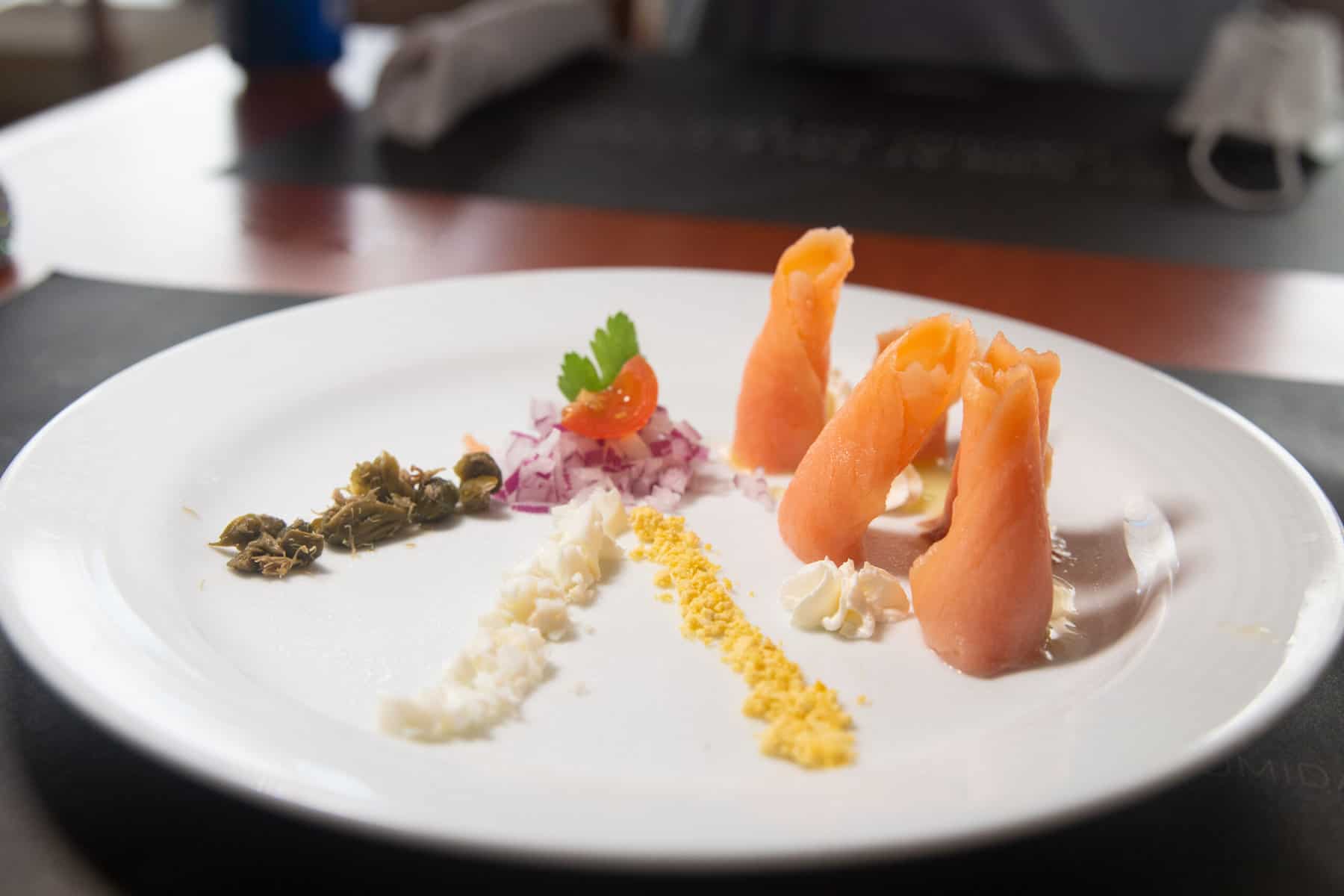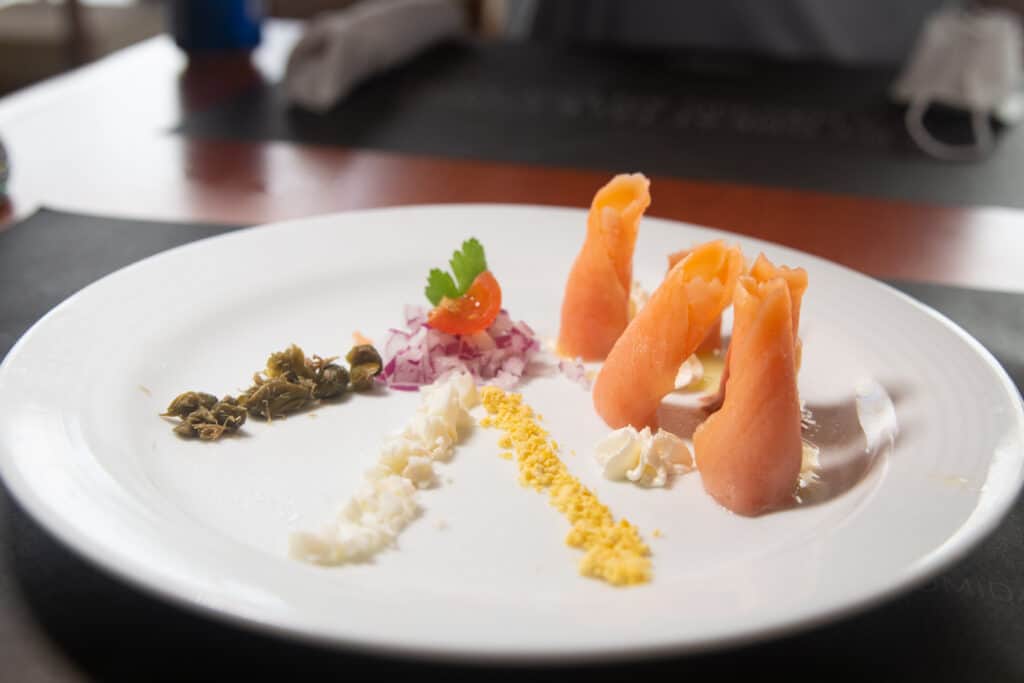 Smoked Salmon I know salmon is a fish, but it seemed rater fishy to me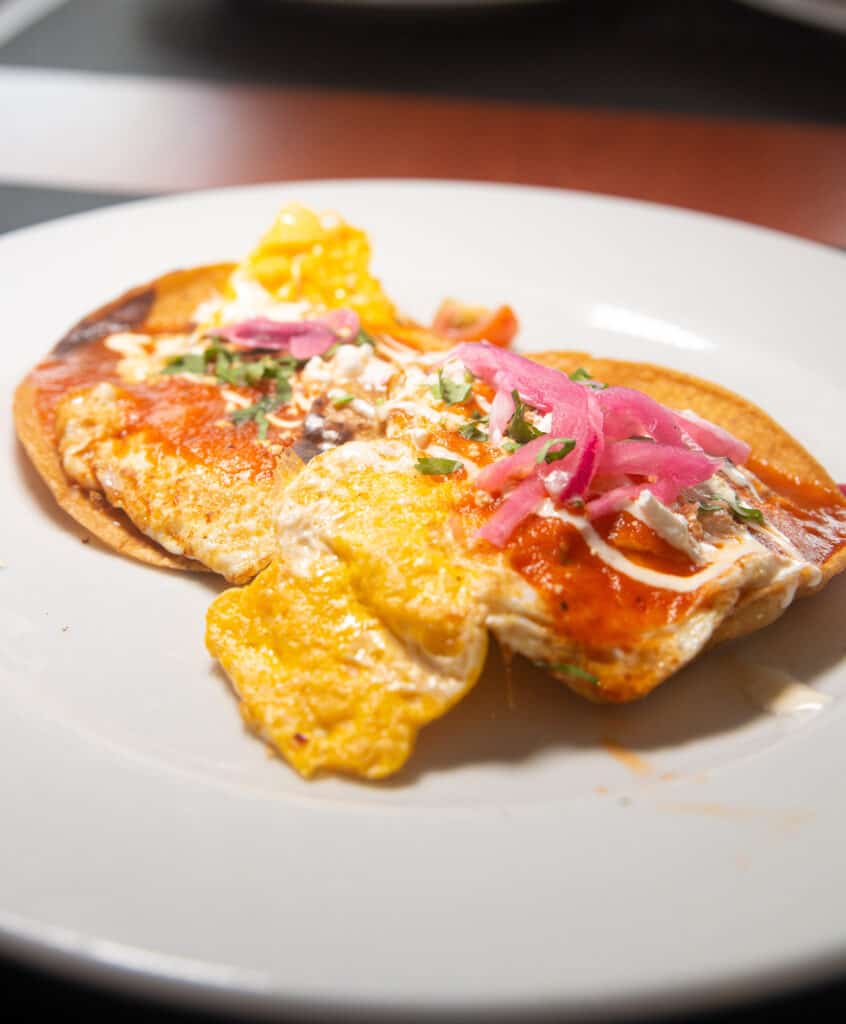 Rancheros Style Eggs this one was pretty good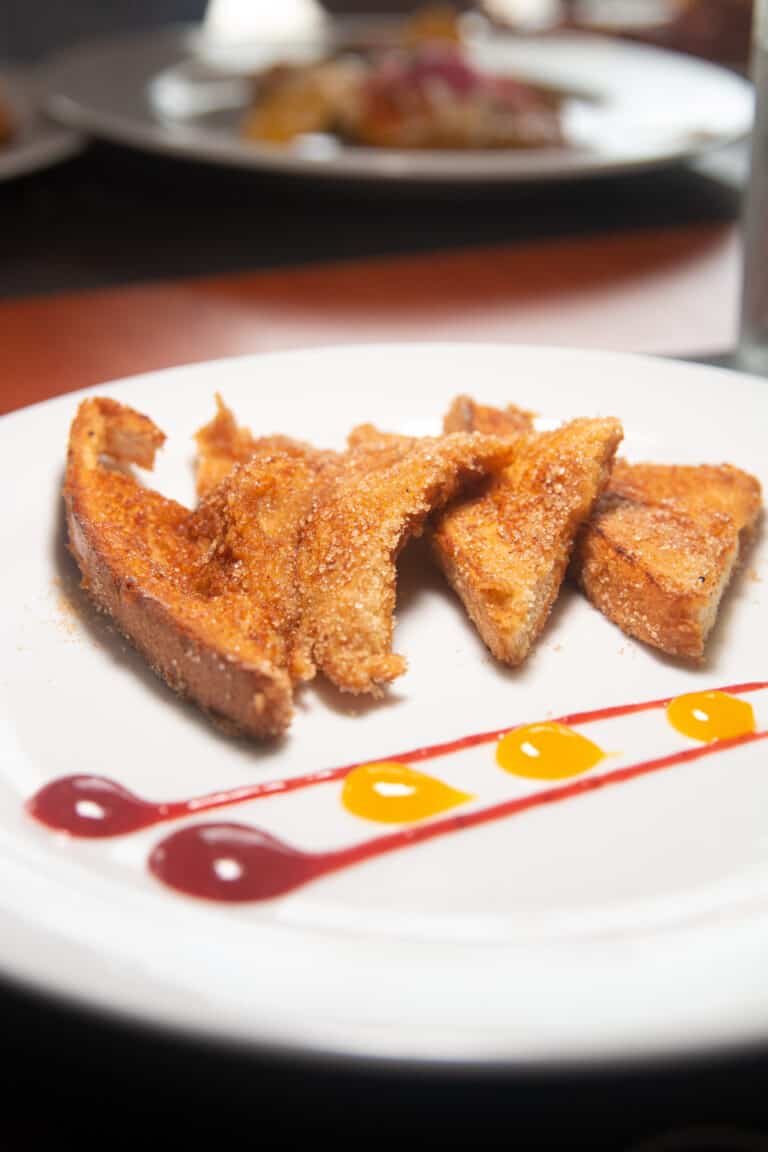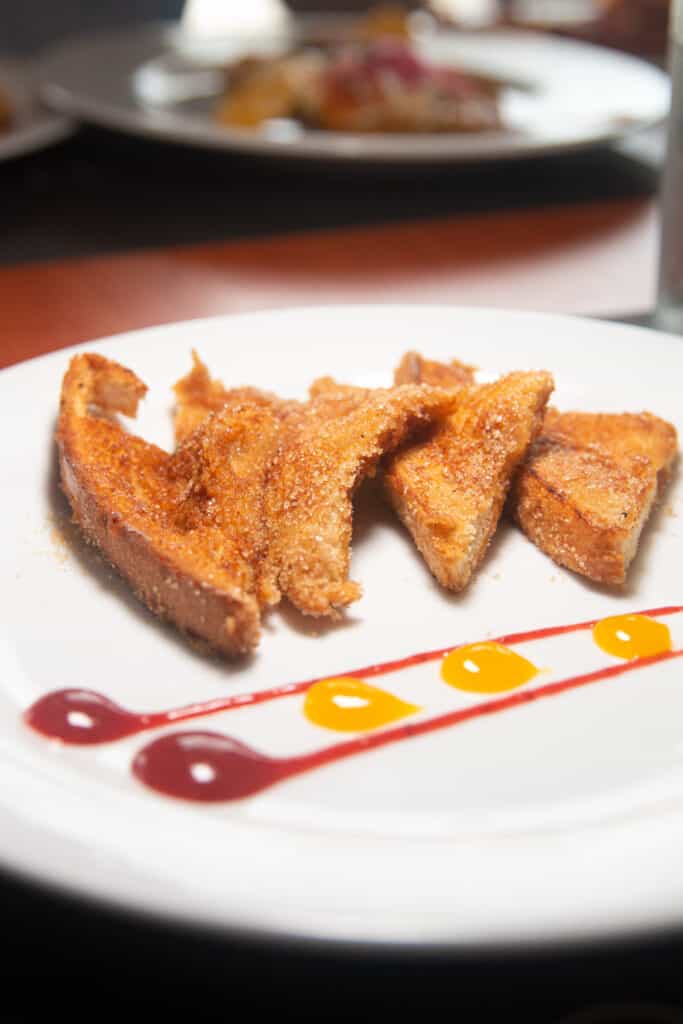 Brioche French Toast my husband ordered this one a couple times so he must have enjoyed it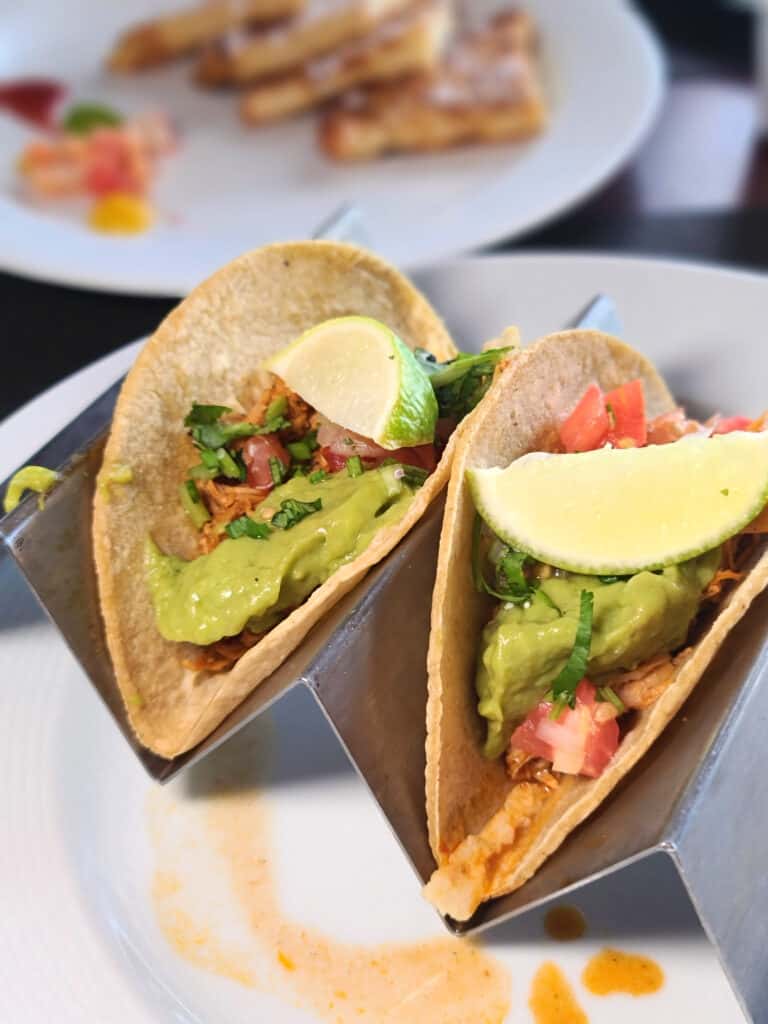 Cochinita Pibil Tacos not bad. New taste for me
Lunch
We spent most lunches by the pool which consisted of pizza and french fries on most days. Only went inside to eat lunch one day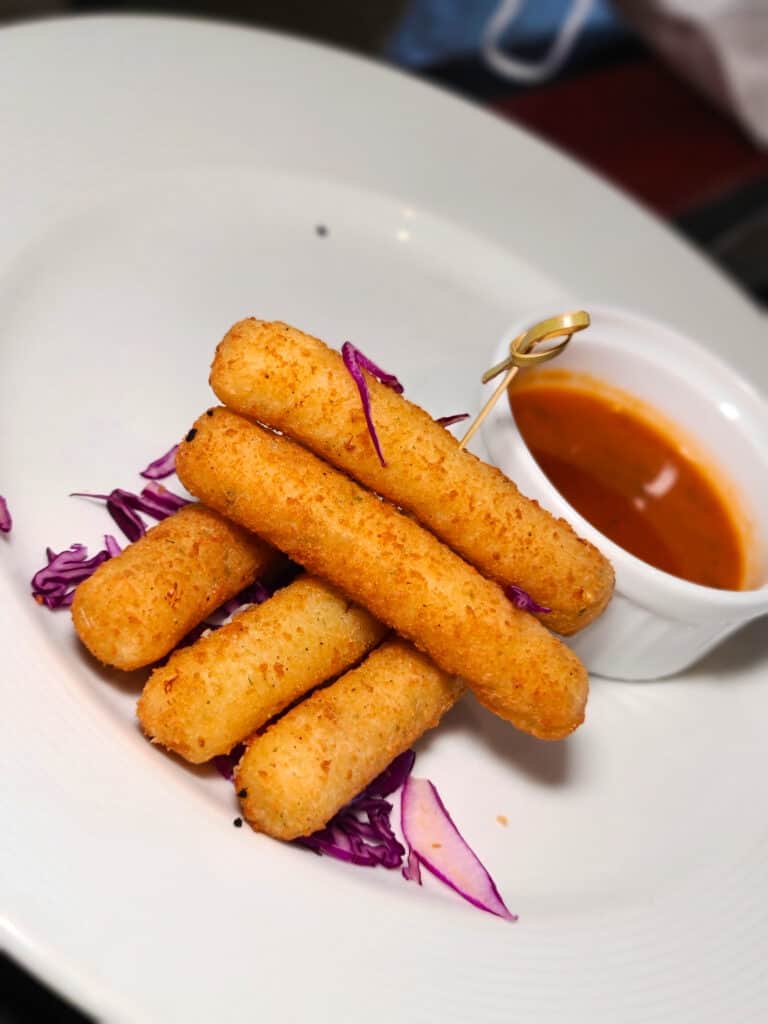 Mozarella Sticks– pretty much can't go wrong with cheese sticks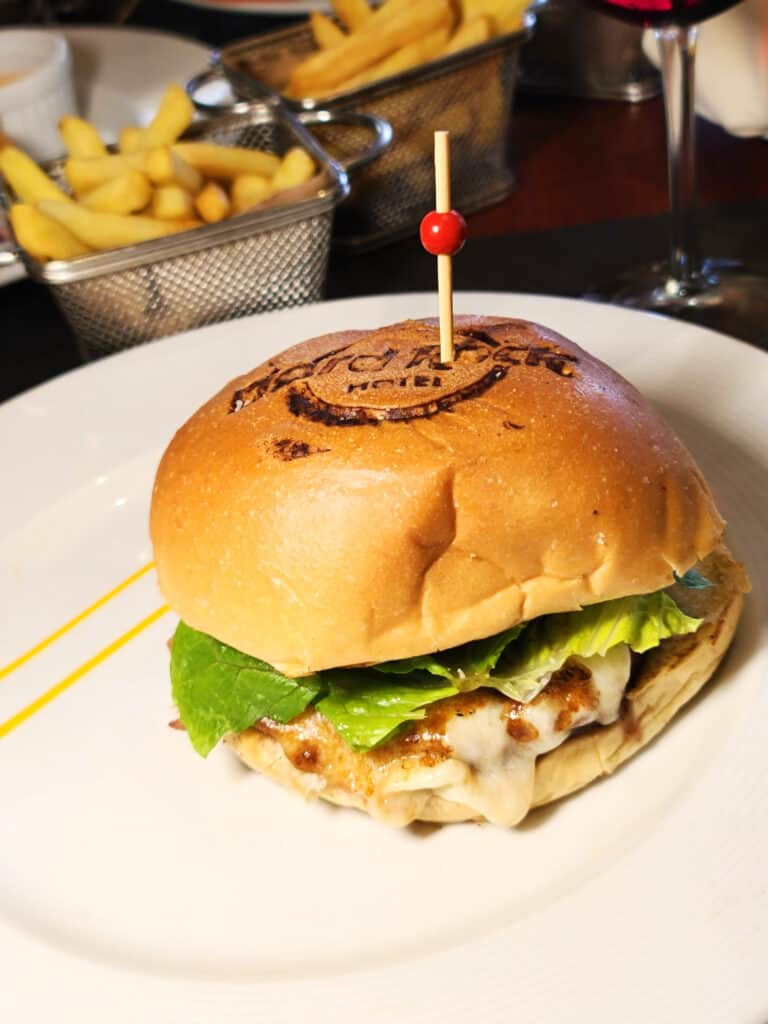 Blue Cheeseburger– a step above of the hamburgers I'm used to having at Hard Rock.
Shrimp Aguachile– they also serve this at dinner, which I got a couple times. I personally enjoyed it. Kind of lemony, but I love lemon.
Dinner
I personally believe all the good restaurants are on the Heaven side. And after this experience I still believe that.
LE PETIT COCHON, LOS GALLOS, and CIAO are usually the restaurants we rotate through when we go. We also go to Zen one time during our stay for the chop table, but it is no where compared to the ones we have at home.
Frida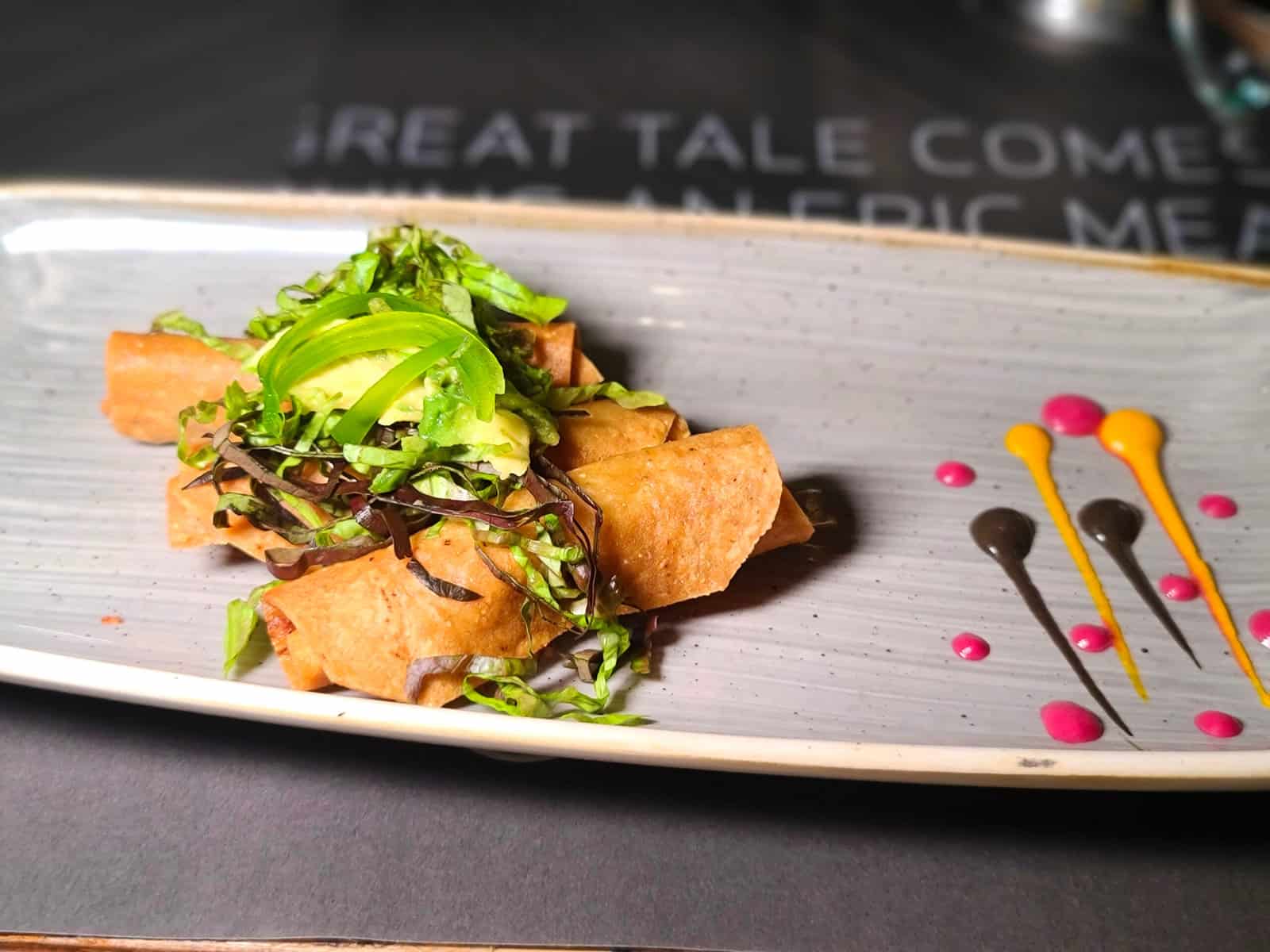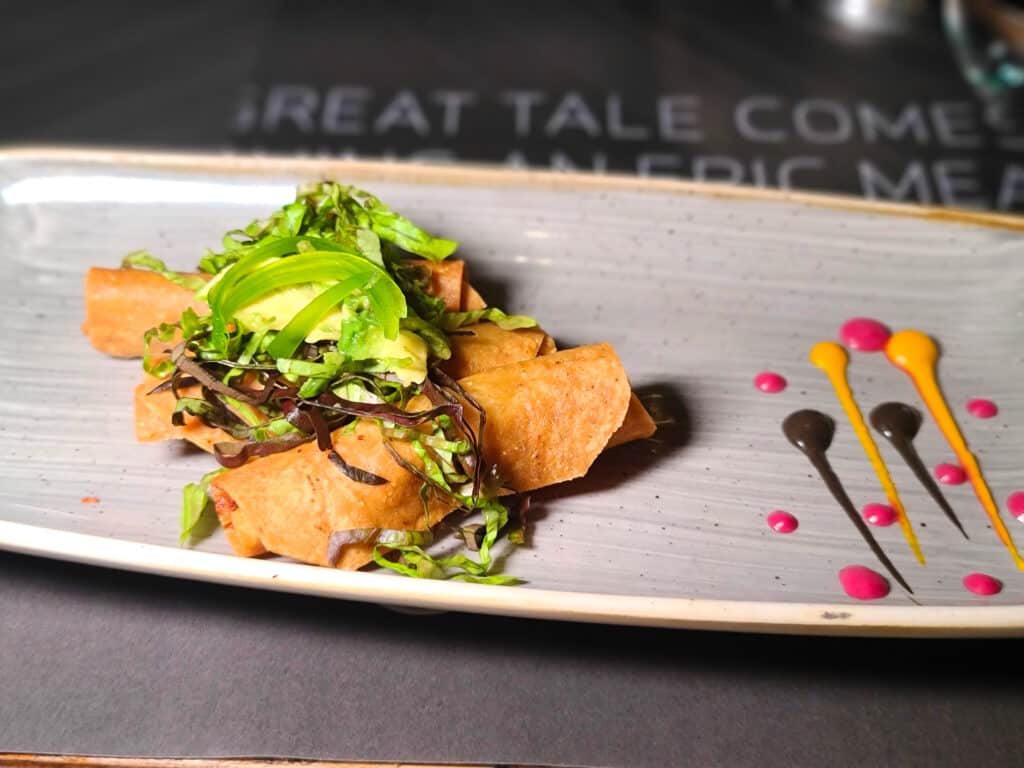 Flautas Mexicanas– not bad, but I little over cooked. Display was pretty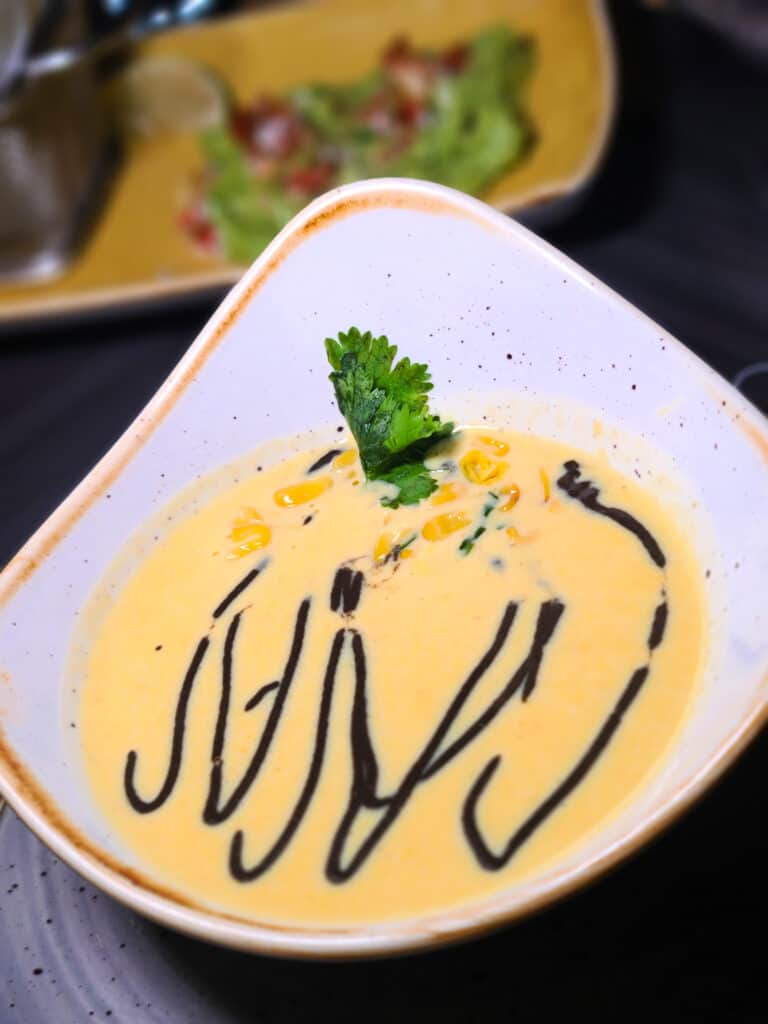 Crema de Elote Queado– honestly tasted like a bowl of creamed corn. Only had a couple bites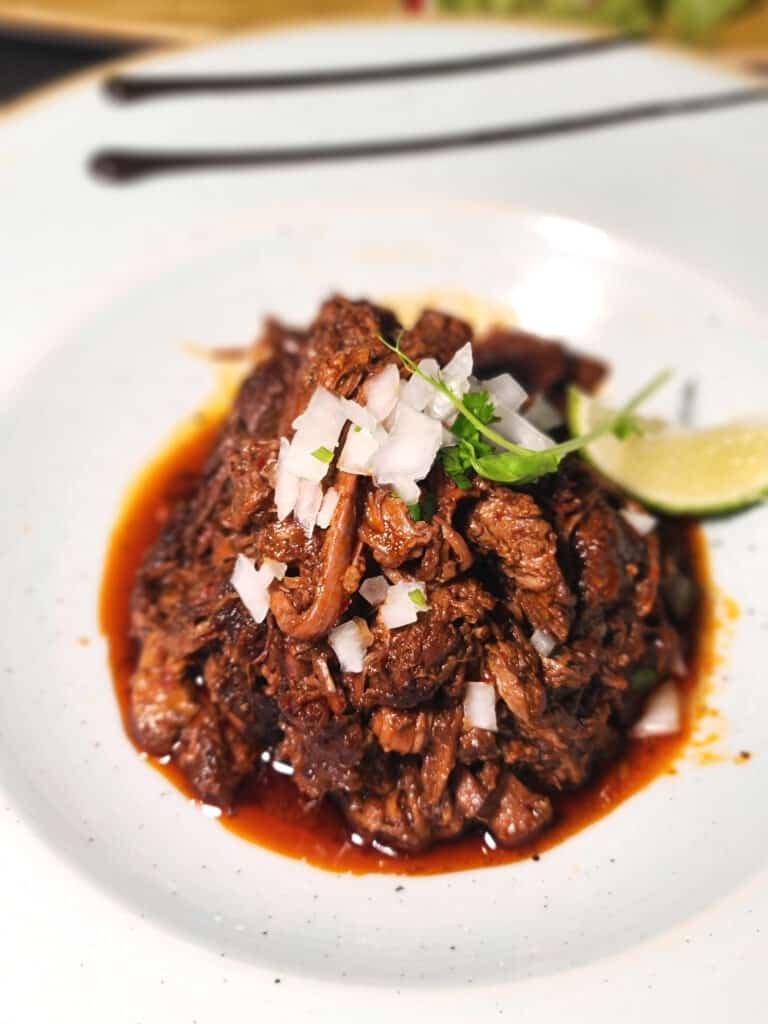 Barbacoa de Res– not my favorite barbacoa, but was still good. Really big portion and served with corn tortillas
Toro
Toro is normally on the heaven side, but they have set it up IPANEMA, which is a Brazilian restaurant that was not open at the time since it's buffet style.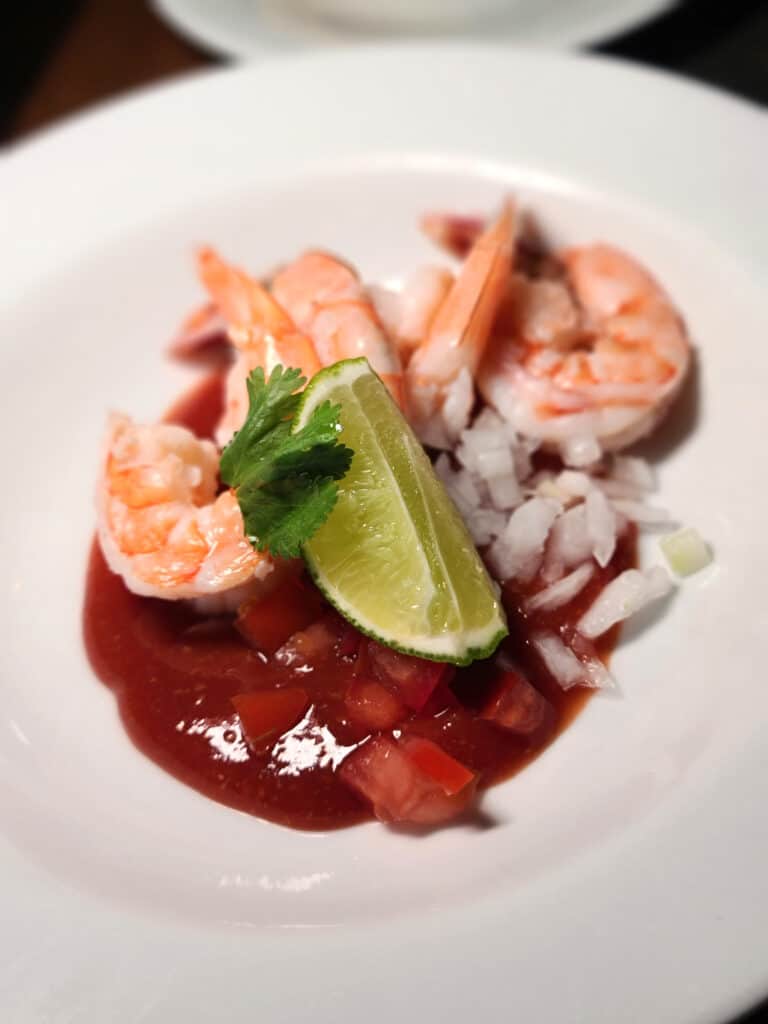 Shrimp Cocktail– Good. Ordered this both times we went to Toro. Cocktail sauce is a little sweet, but I like mine with a lot of horseradish.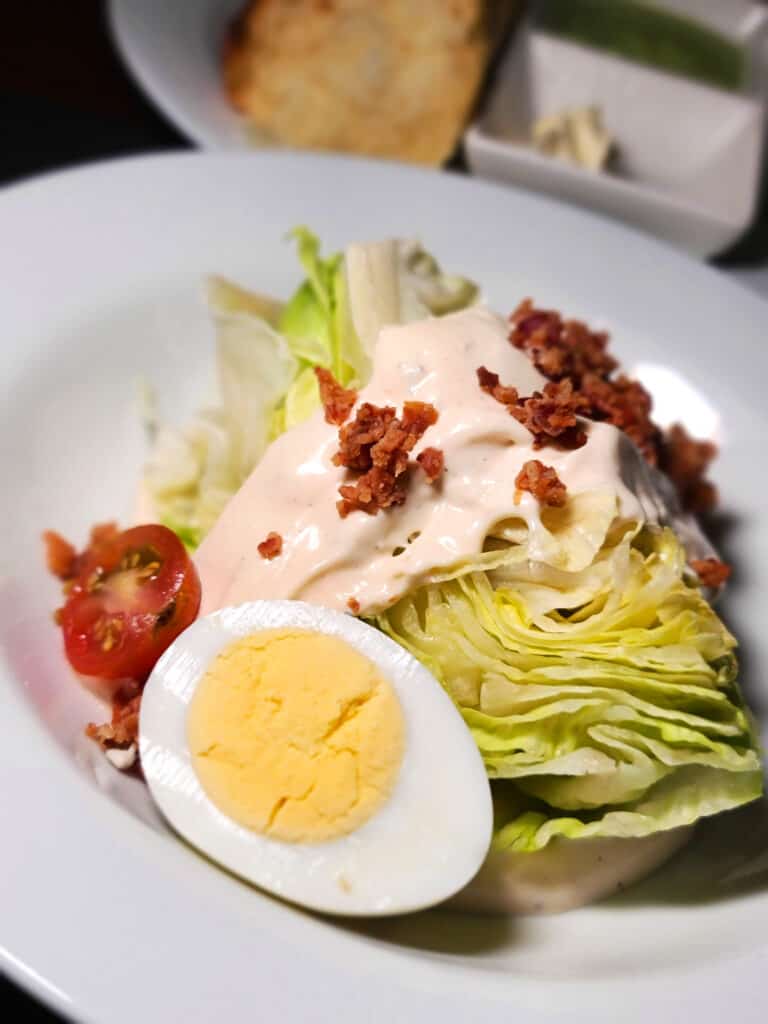 The Wedge– Not bad. The dressings are usually not anywhere what you're use to back home, but this one wasn't that bad.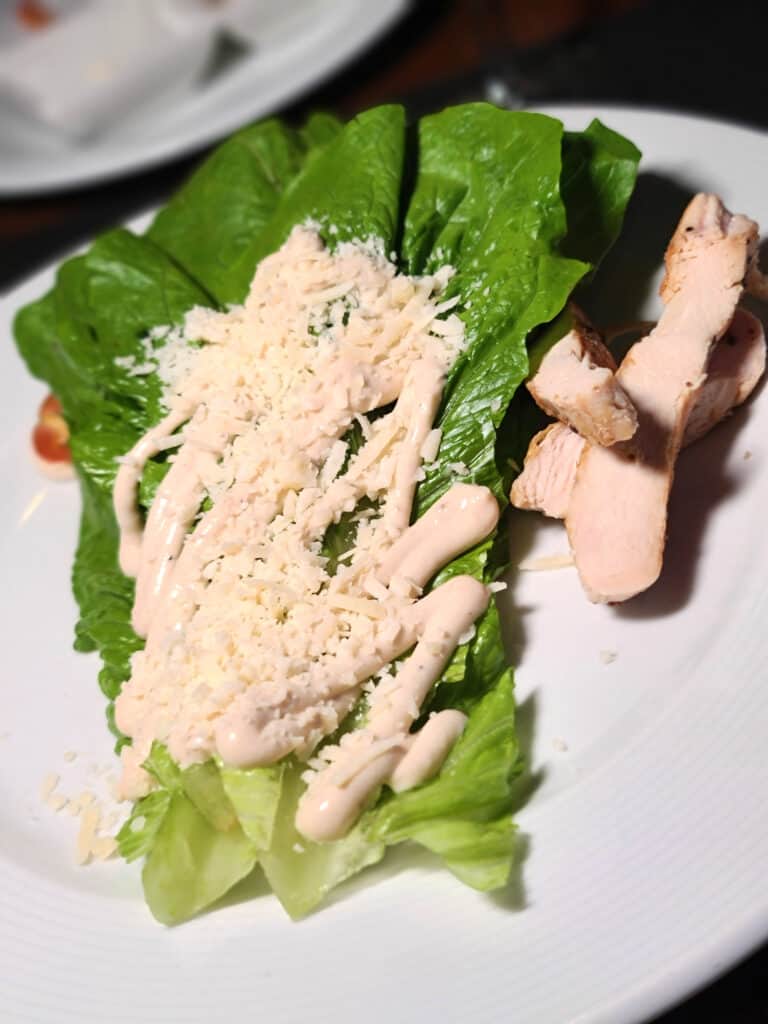 Caesar Salad– pretty close to the caesar dressing I'm used to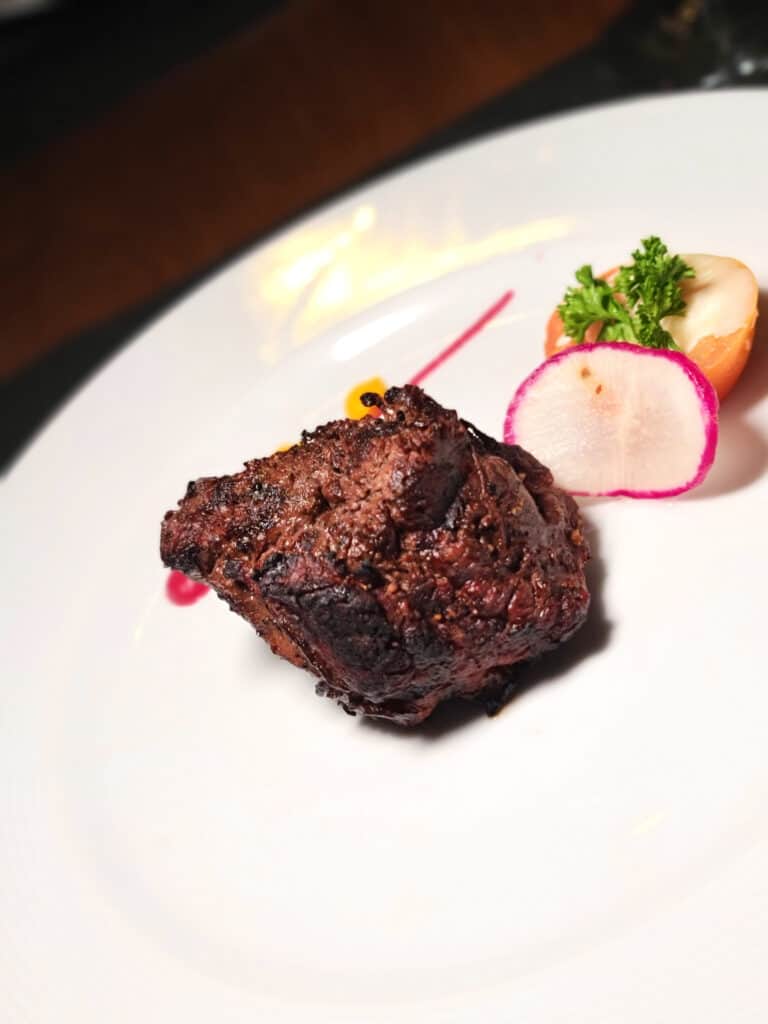 Beef Fillet– ordered this twice and it was great every time. The closet to what I'd expect at home. My husband got the ribeye and wouldn't even eat it.
Ciao (at The Market)
The menu of Ciao was not the same as when Ciao is on the heaven side and not the same quality.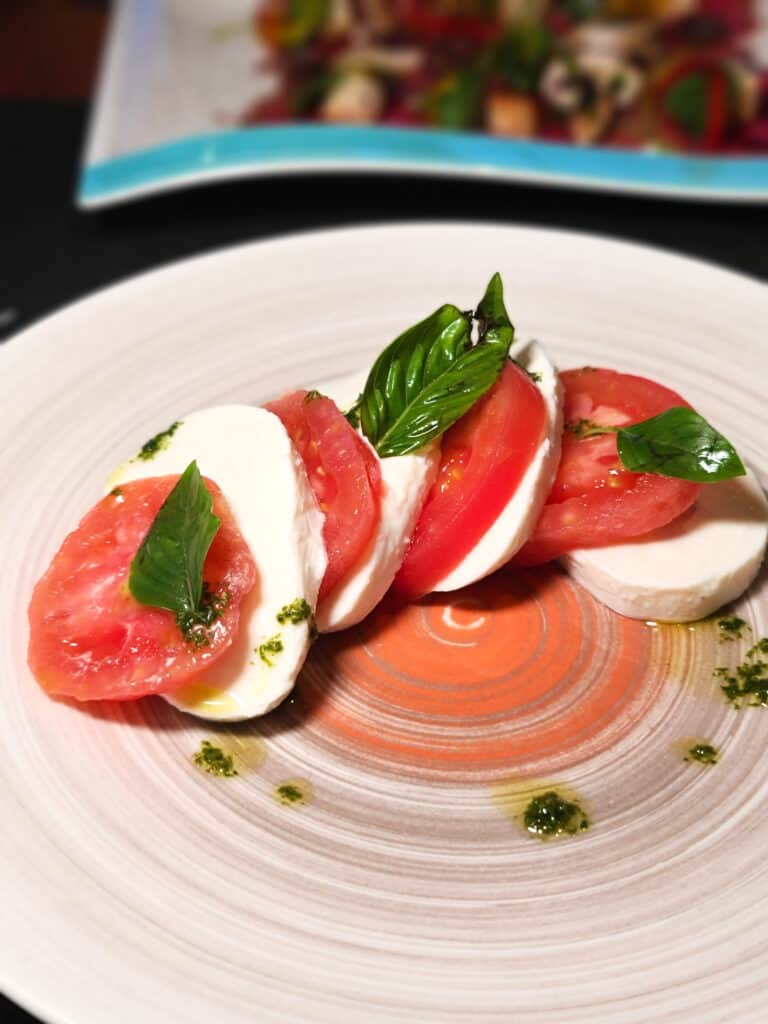 Insalata Caprese– pretty basic since this salad is basic in itself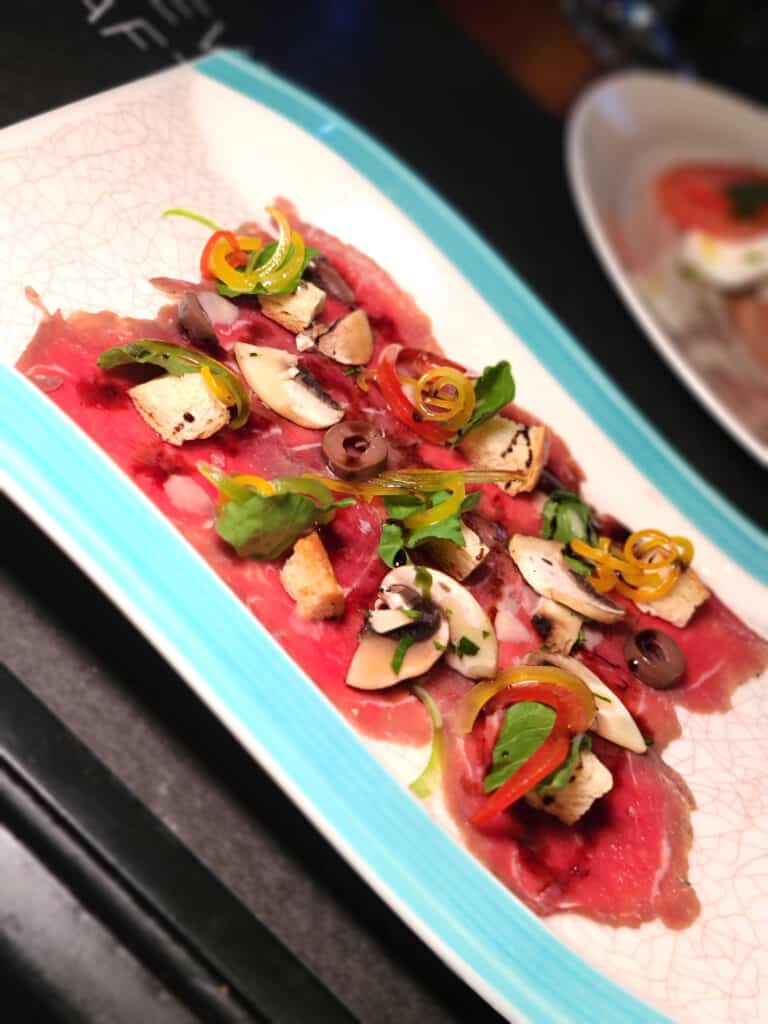 Carpaccio de Manzo– Not bad. Would have been great with some crostini's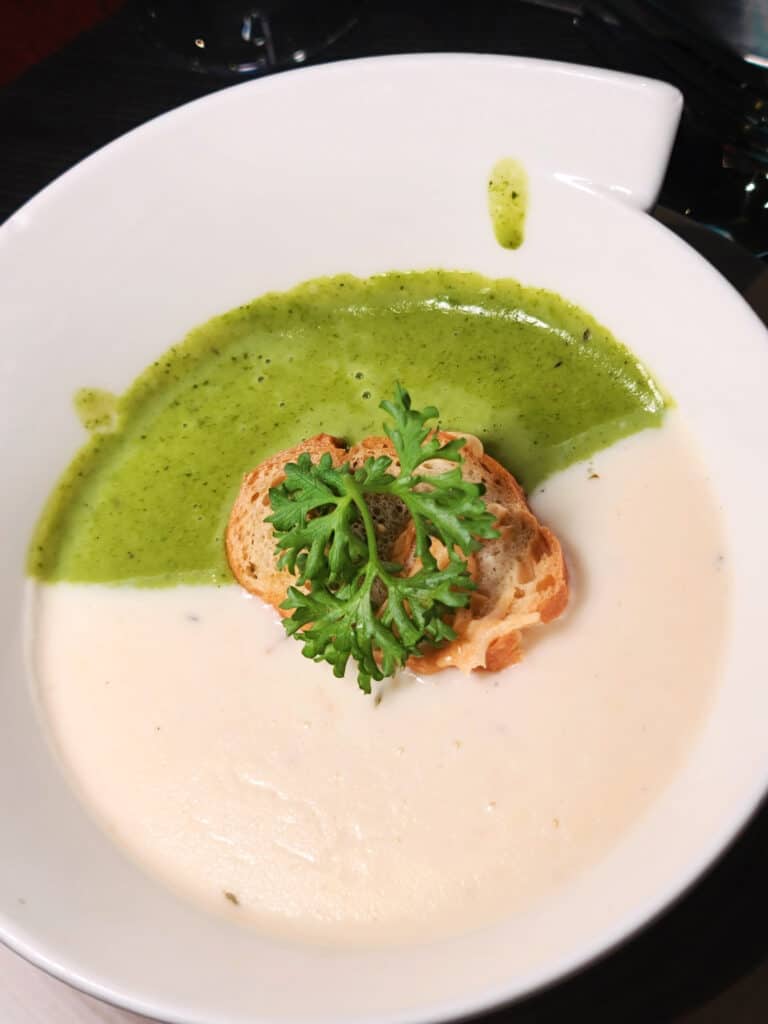 Zuppa Due– Interesting. Preferred the Parmesan side of the soup more than the spinach one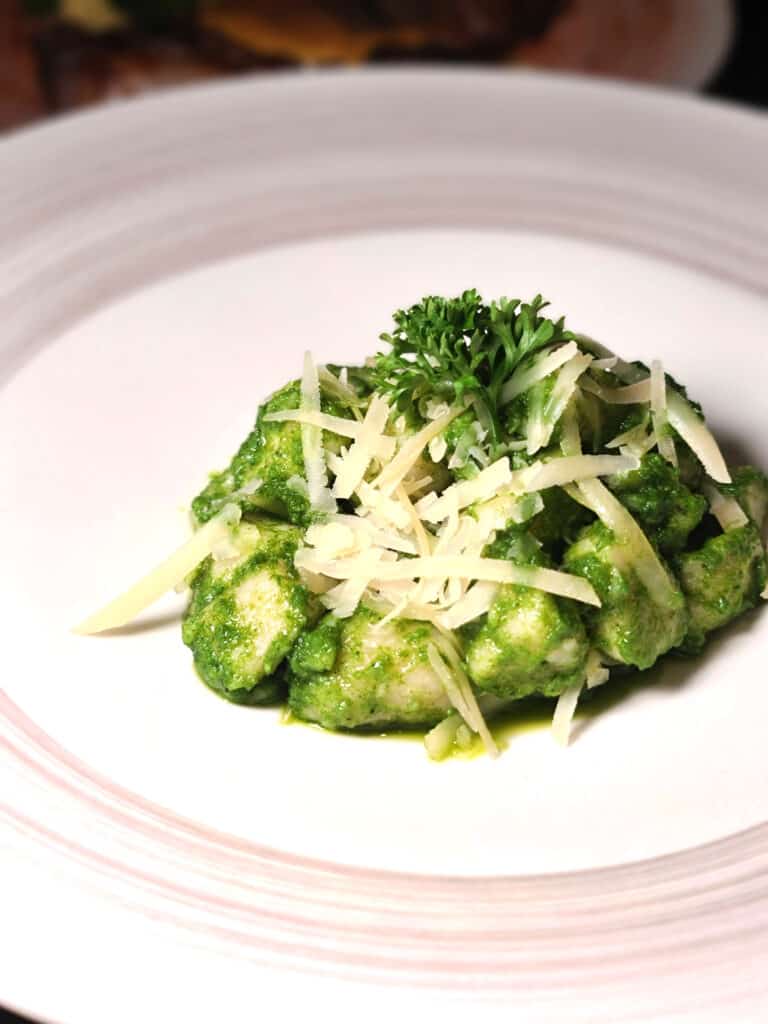 Gnocchi 4 Formaggi– I really enjoyed this one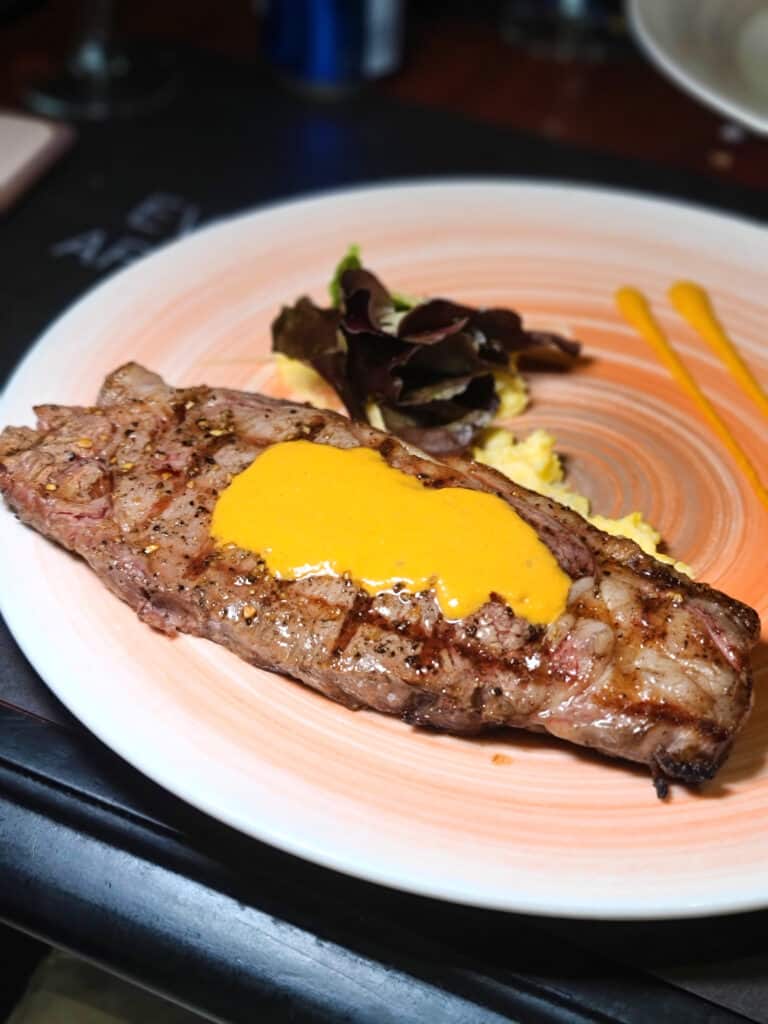 Bistecca Di Manzo Alla Porto Bello– this was my husbands main course and said it was not a good piece of meat
The Romantic Dinner
This dinner is an extra fee and is held by "the beach" usually with only a handful of tables. There was actually one course before the salad but I forgot to get a picture.
Starter salad with pear, strawberries, blueberries, cheese and a sweet dressing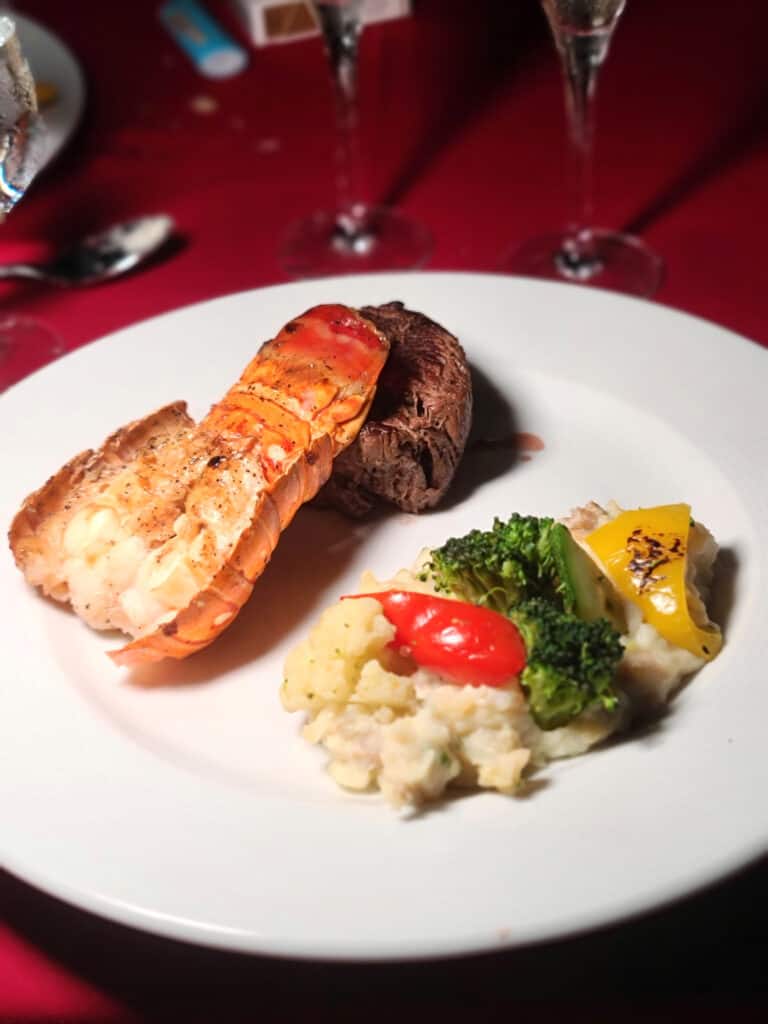 We got the surf and turf. The steak is the same as the filet at toro so it is good. The lobster is different only because I believe they only use rock lobsters. Doesn't taste as good as the lobsters I'm use to, but still tastes like lobster.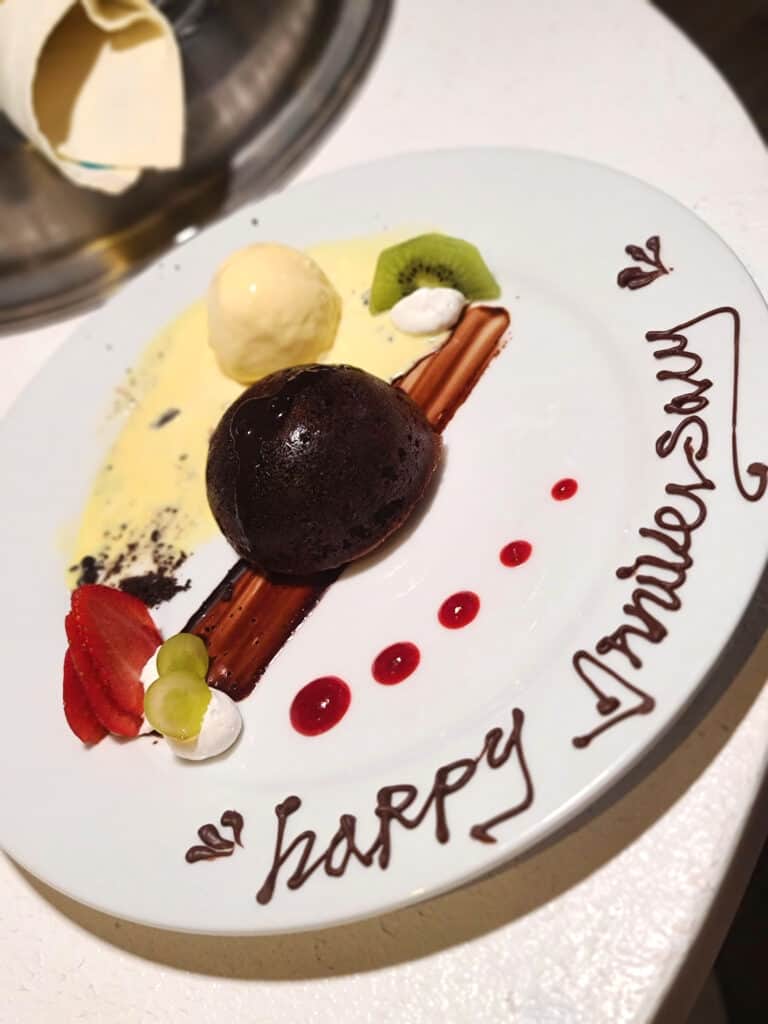 Not sure exactly what this is called but once you cut the cake open it's almost like a lava cake served with ice cream.
Conclusion
Personally my husband and I will not be going back until they open the Heaven side, which I was told won't be open until April 18, 2021. The experience we had was totally different than what we were used to having there.
Unless we ate at Toro every night or had the romantic dinner then we weren't getting the top par food we were used to when going.
Also being used to an adult only vacation and being on a kid resort and wasn't told about it until we pulled up really threw a wrench in our vacation.