Friends are the family you choose so why not celebrate them with hosting a Friendsgiving. This was my experience on hosting my first Friendsgiving and
some tips to go along.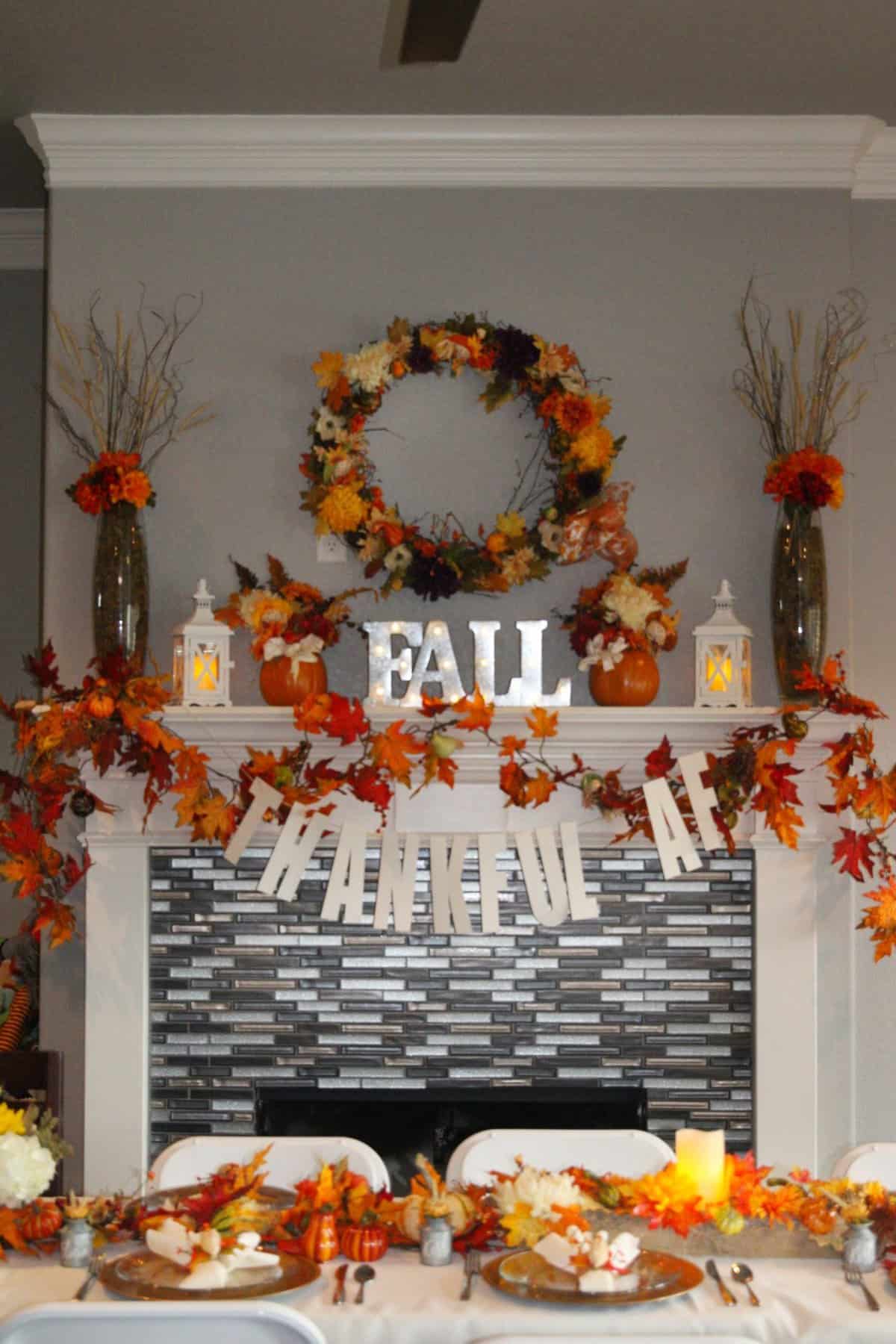 So I've been pinning stuff for years in plans of hosting a friendsgiving one day. The idea of having a bunch of friends over sitting down and having a good meal just sounded like so much fun to me.
The idea of hosting parties always sound like a great idea, but I'm the type that gets so stressed out when it comes to it. I'm kind of a perfectionist when it comes to events. I get told all the time that I should get into the party planning business, but I rather keep the hair that's on my head instead.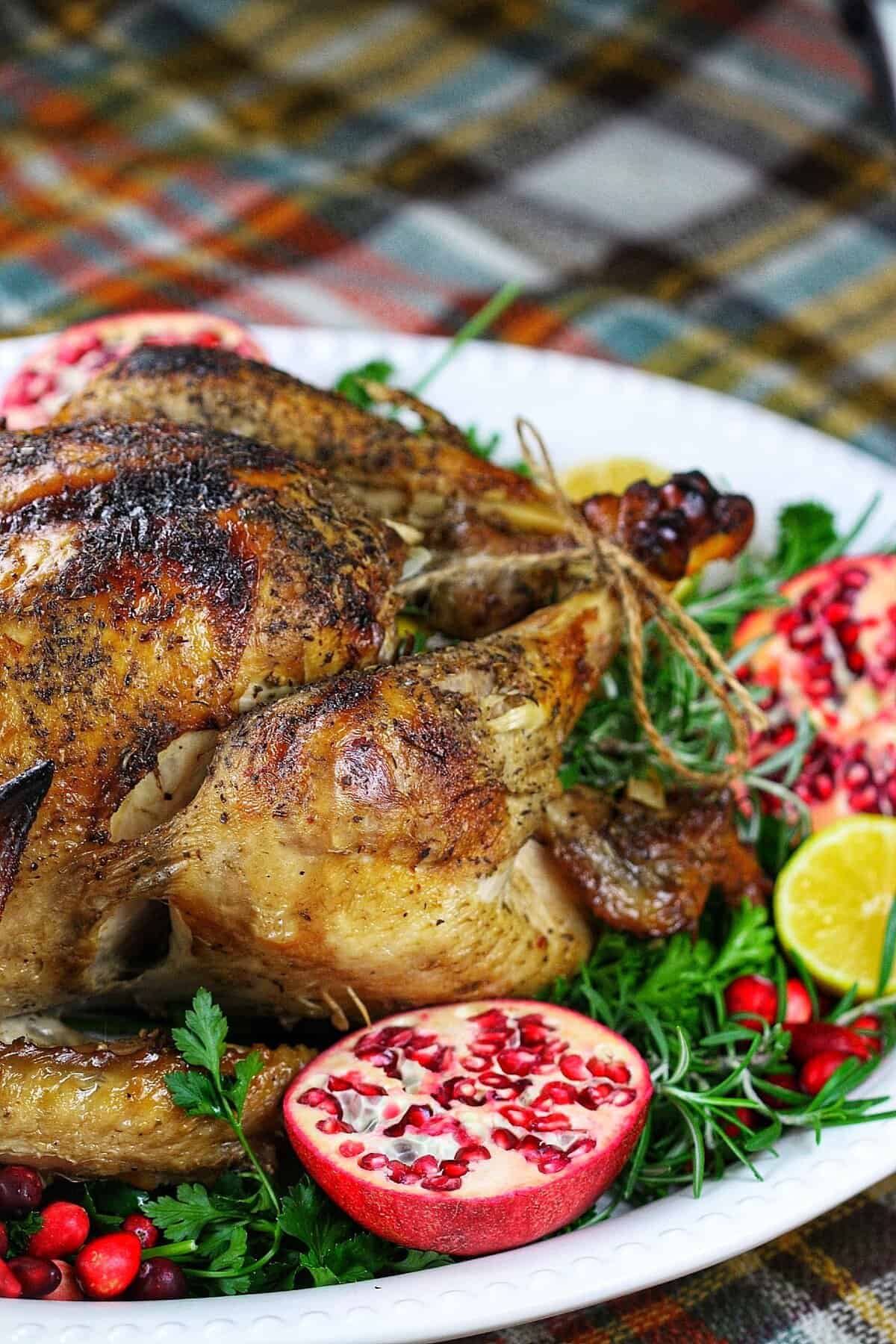 This friendsgiving I threw was actually a lot easier in a sense compared to other parties. With a friendsgiving everyone contributes so you aren't stuck with making all the food yourself. This really helps a lot if you're anything like me and make way too much food every time.
How to Start Planning
First thing first is inviting people. You want to pick a day that will work for most of your guests. I kind of hinted around different dates to people and found one that works on a day in November.
I suggest never doing a day really close to actual thanksgiving. Some people travel or have a whole lot of cooking to do for their family thanksgiving.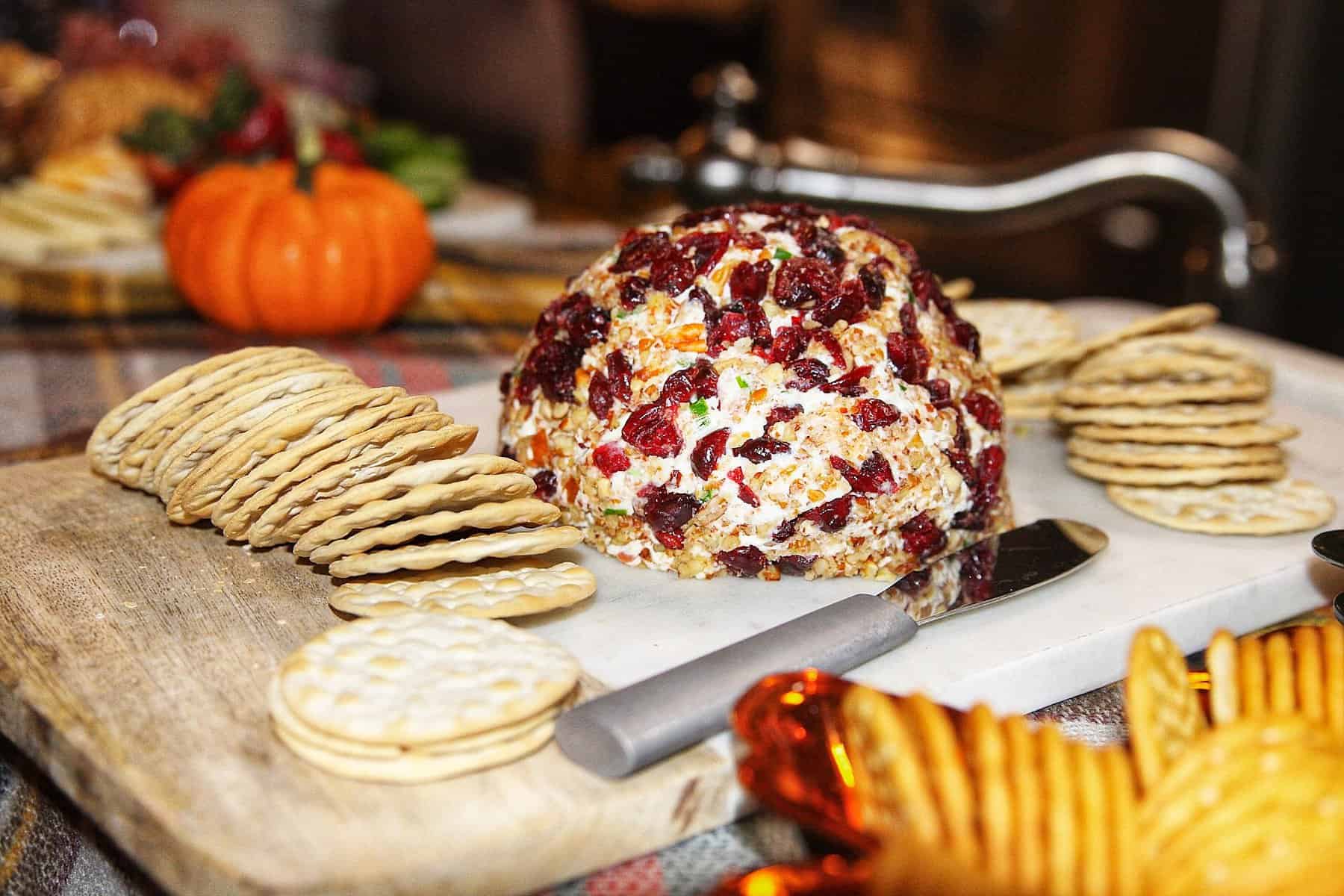 I personally just sent out a Facebook invite. I've realized that's usually the only way I can get people to actually rsvp. It's also a great way to communicate with your guests on updates or other things to do with the party.
If you want to be a little more formal and have friends that actually will pick up the phone and call you then a mailed invitation adds a nice touch. Think of a catchy phrase to add to your invite to maybe add a little humor.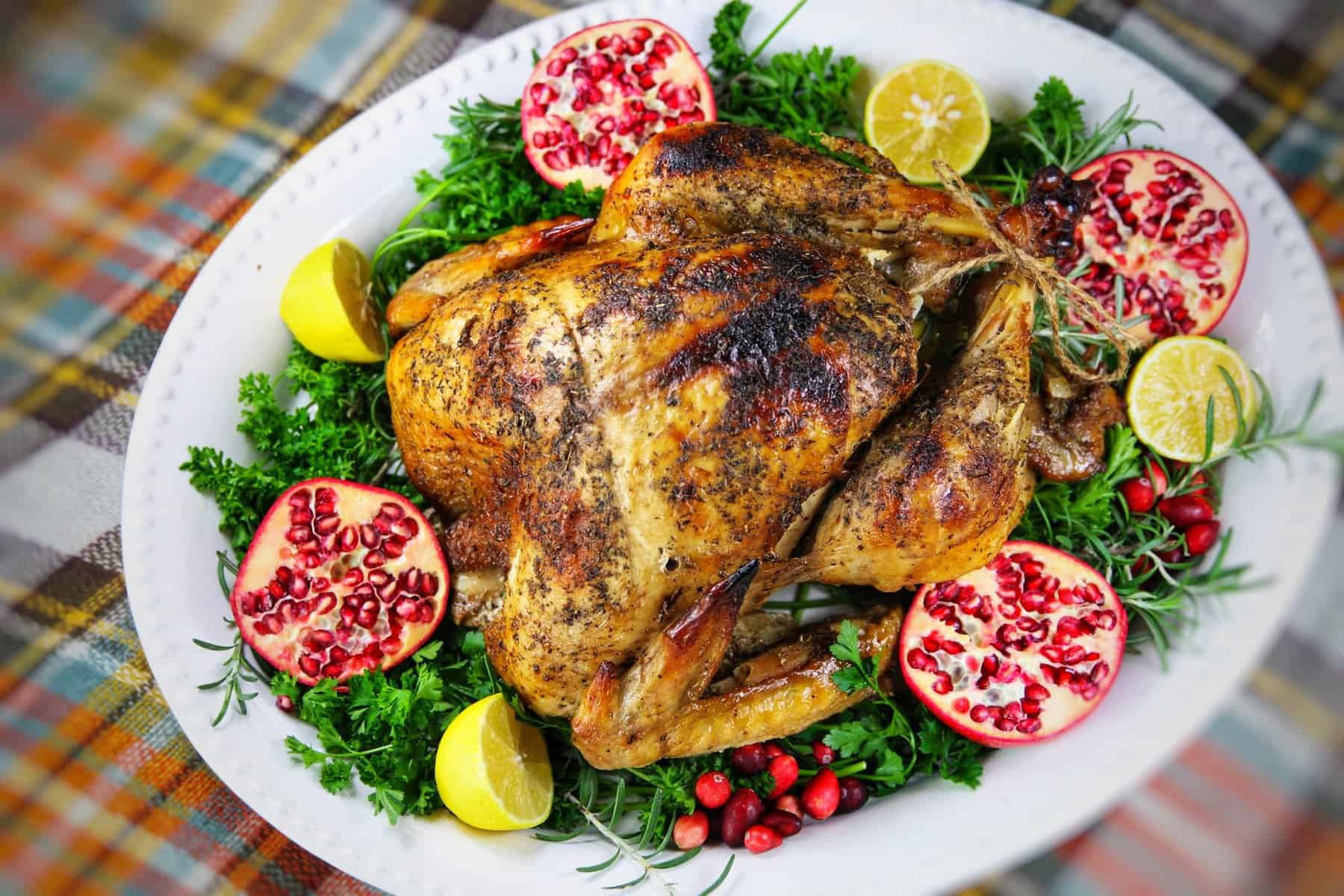 The Food
Now planning what everyone is going to bring. The host is usually always suppose to do the turkey and gravy. If you're like me and have never made a turkey you don't want your first time to be when you're hosting a bunch of your friends, so you cater.
That's where this beautiful turkey came about from a wonderful place called Lettuce Cook. Catchy name, right? They did such an awesome job. It turned out so perfect. So if you're in the Fort Worth, Texas area go check them out. Not only do they do cratering they have gourmet meals ready to pick up and go.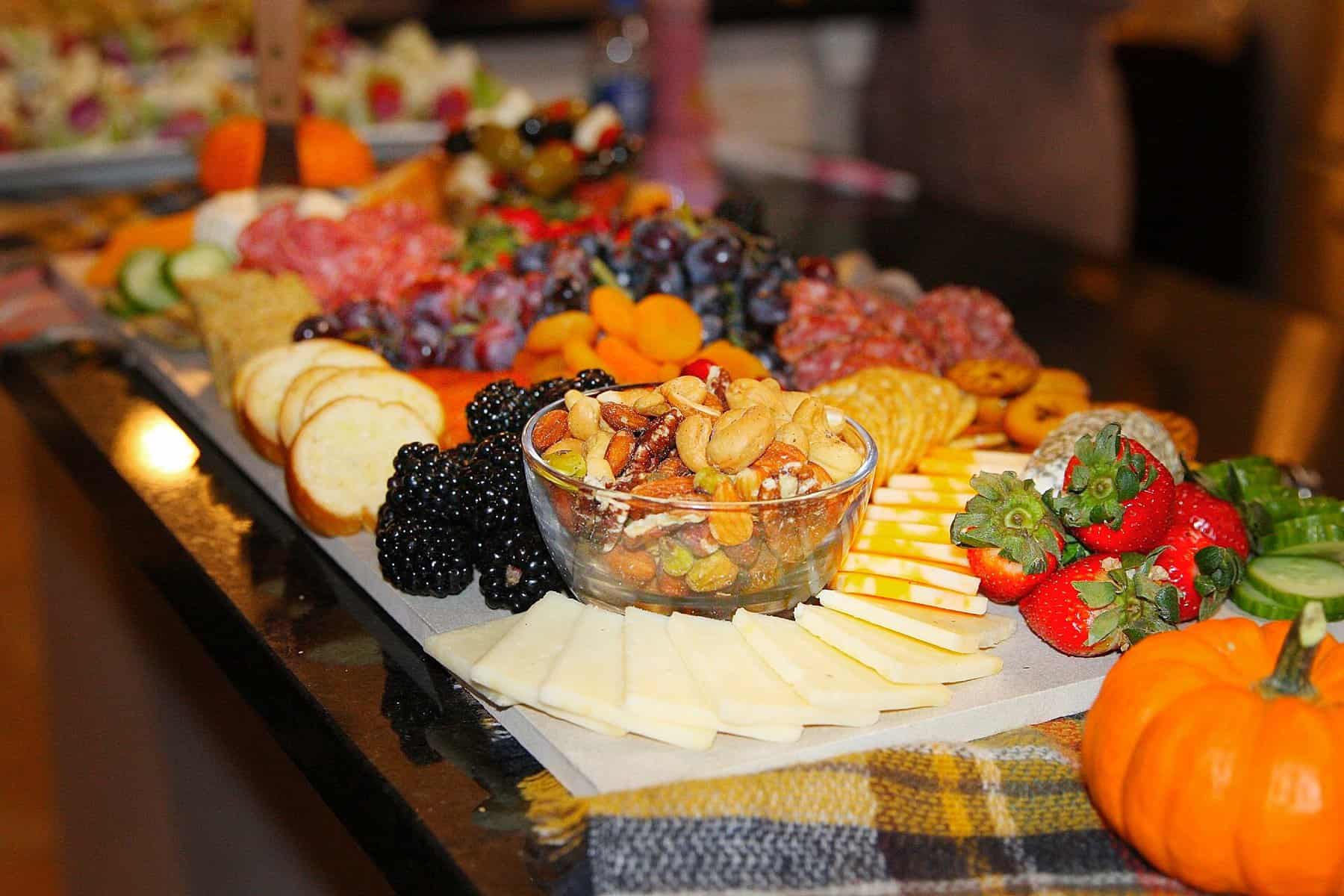 This is where doing a Facebook invite comes in handy. Everyone can tell what they are bringing so no one brings the same thing and people can get a preview of the menu.
As the host I provided the turkey, gravy, cranberry sauce, rolls, butter and a few appetizers. Oh and of course alcohol. Then let everyone else fill in the blanks.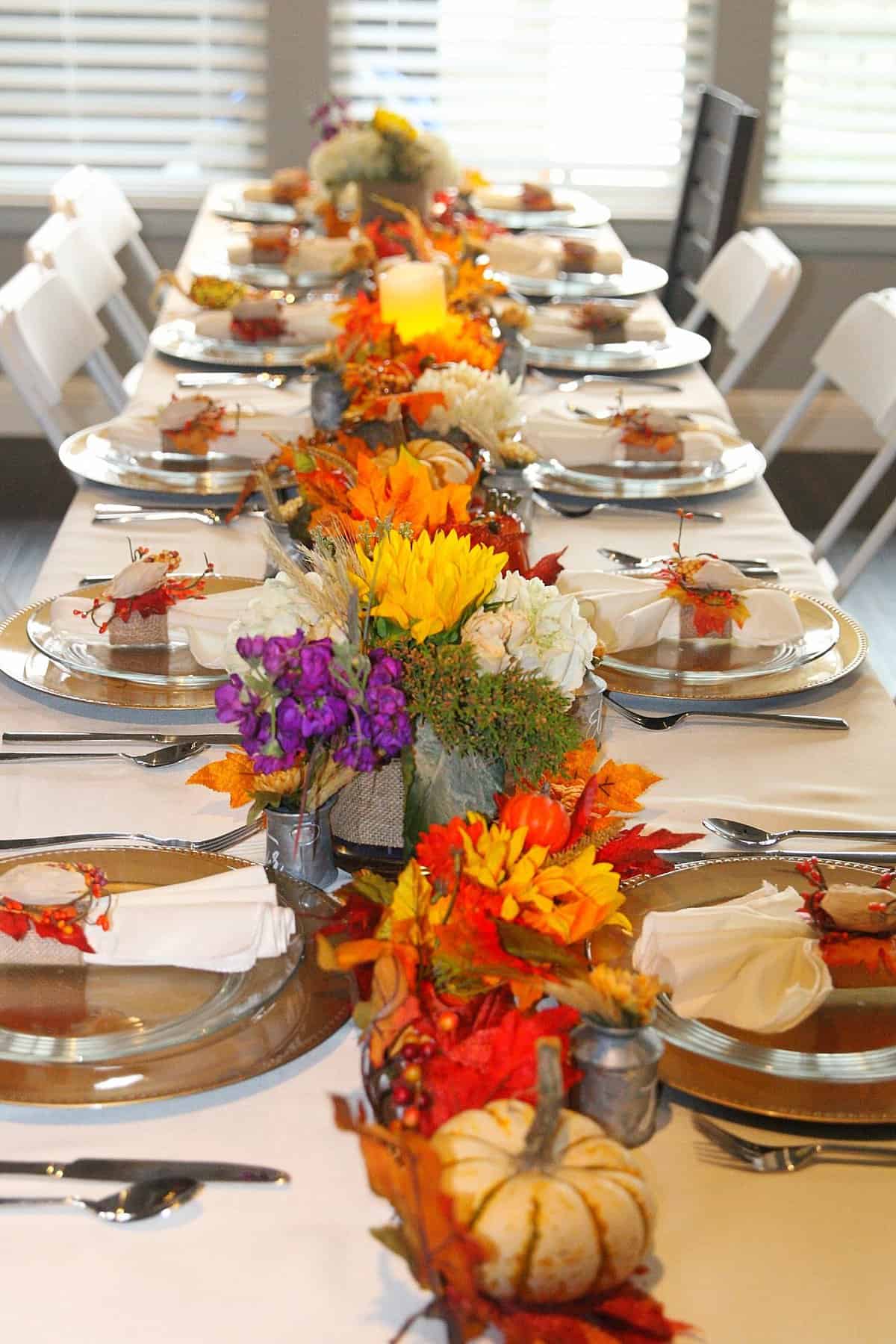 Where Does Everyone Sit?
Just like with a normal thanksgiving you need places for people to sit. Your friendsgiving might included a lot more people than you are used to for a family get together.
So what I did I bought some folding tables and chairs. The reason I bought and didn't rent is because I plan on using all these again in the future. By the time you rent these twice you could have just bought some. They actually aren't that expensive if you shop around.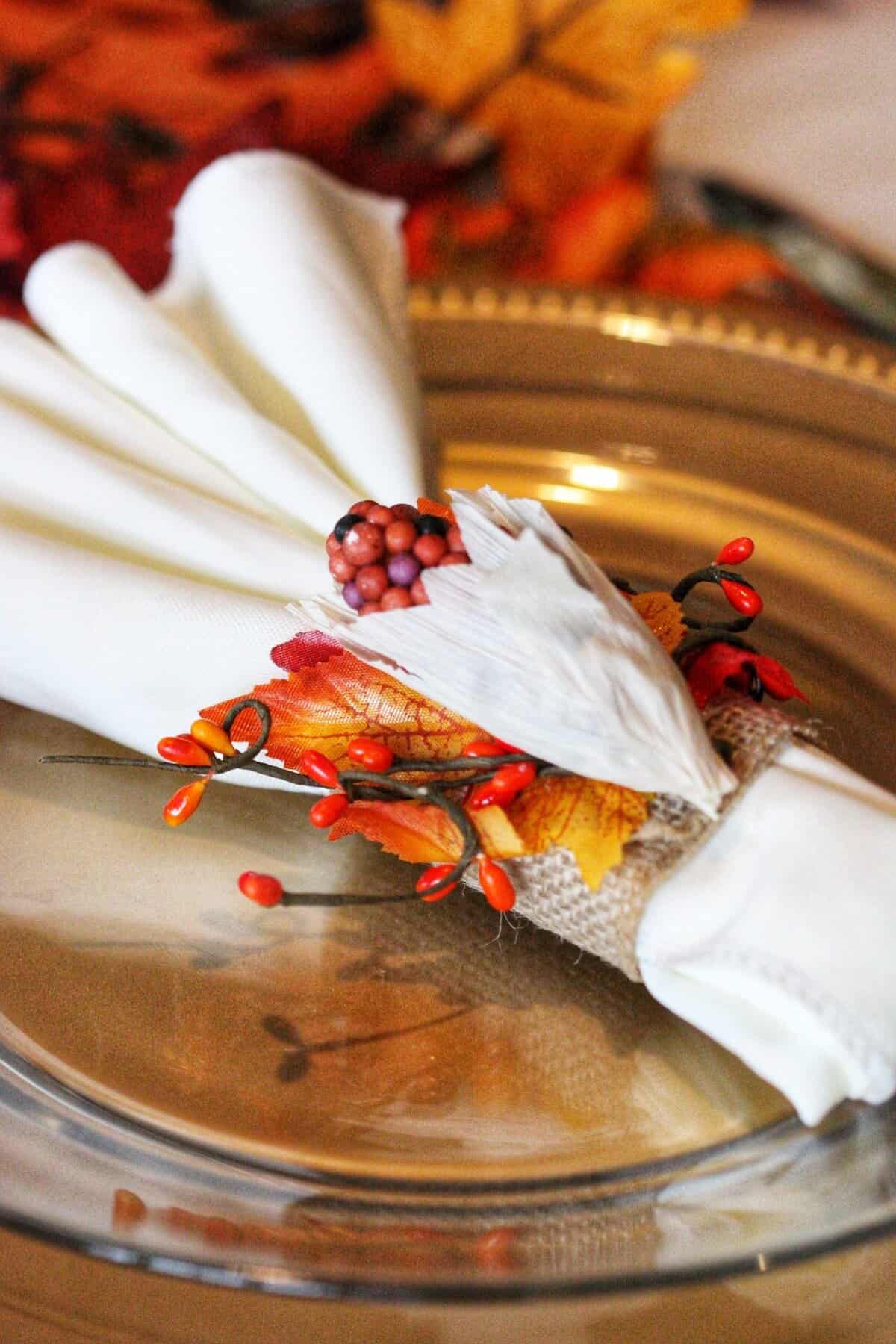 Table Settings
I wanted mine to be a little more formal and have table settings and the whole shabang. A lot of my decor was diy.
If you haven't followed my blog before then you should know I'm a very crafty person. I love making stuff. So I made up some napkin holders and center pieces and even threw some floral arrangements together. Being able to do these things yourself does save you money.
I did buy extra silverware of the silverware I use on a daily basis to accommodate everyone. If you rather they do sale really nice looking plastic silverware that way you can just throw it all away in the end.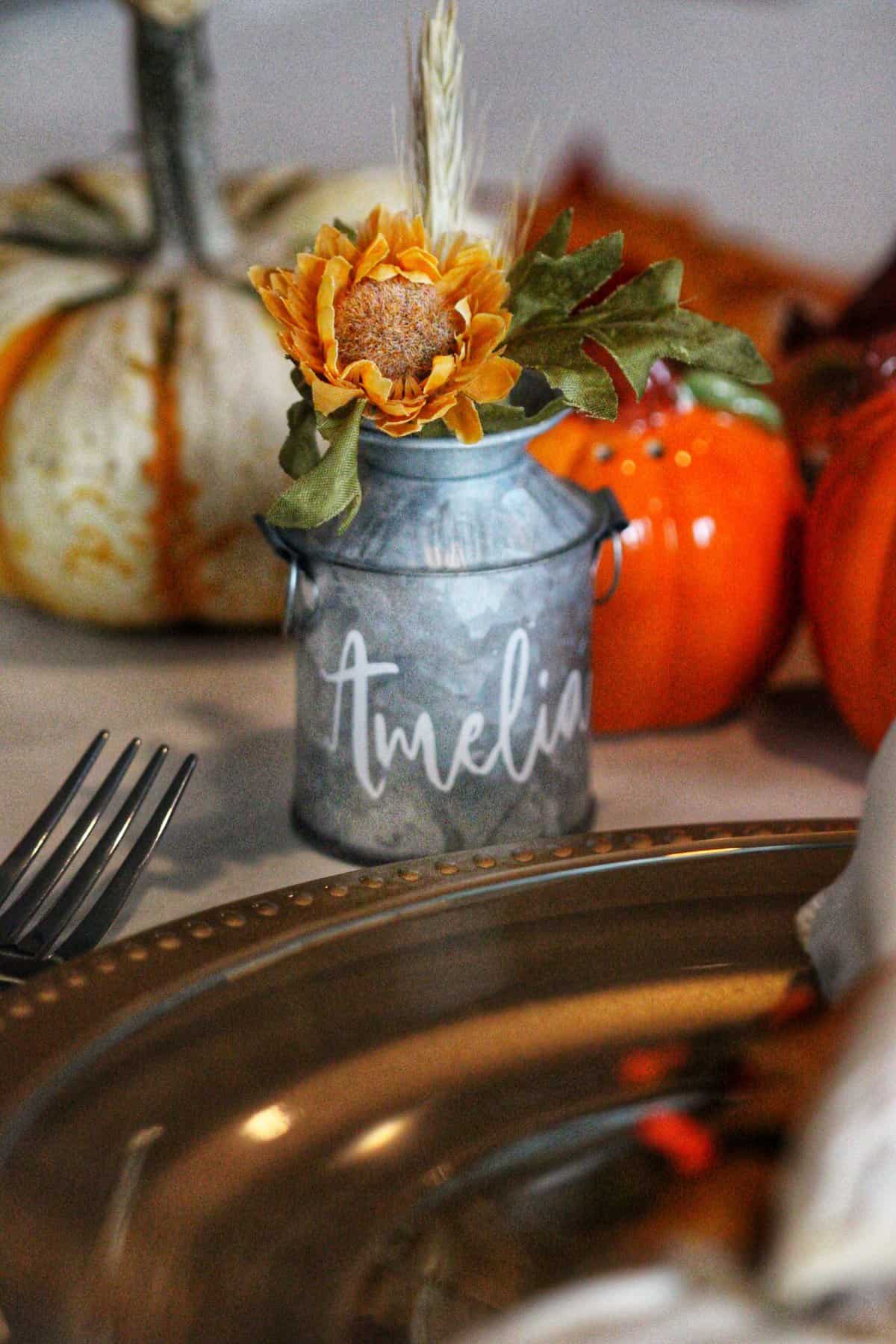 I did assign seating because I thought it made it seemed a little more on classy side. I mean how often do you go to an event when you have assigned seating.
I got these cute tin milk containers from hobby lobby and then just used my Cricut to make names out of vinyl. Added a little fake floral and there you go.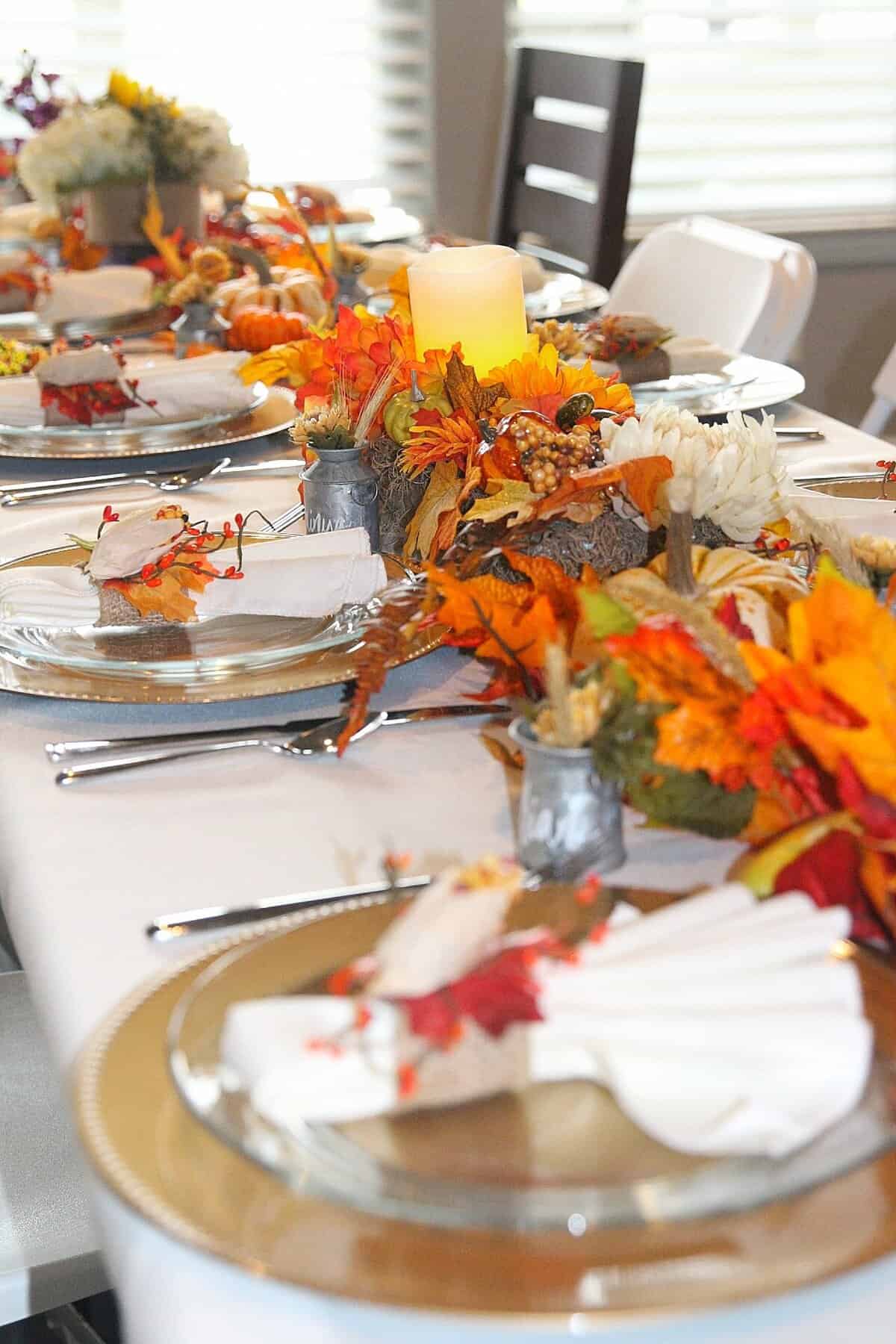 You don't have to spend a lot on decor either. I bought my plates and chargers straight from dollar tree.
I bought a big pack of cloth napkins off Amazon that were actually pretty cheap. Also I picked a cream color which can be used for other events as well.
Also bought extra large table clothes to match. Fair warning ask your dry cleaning how much they will charge to do your table clothes because 3 of them cost me $77. If I would have know that I would have pulled out my iron and did it myself.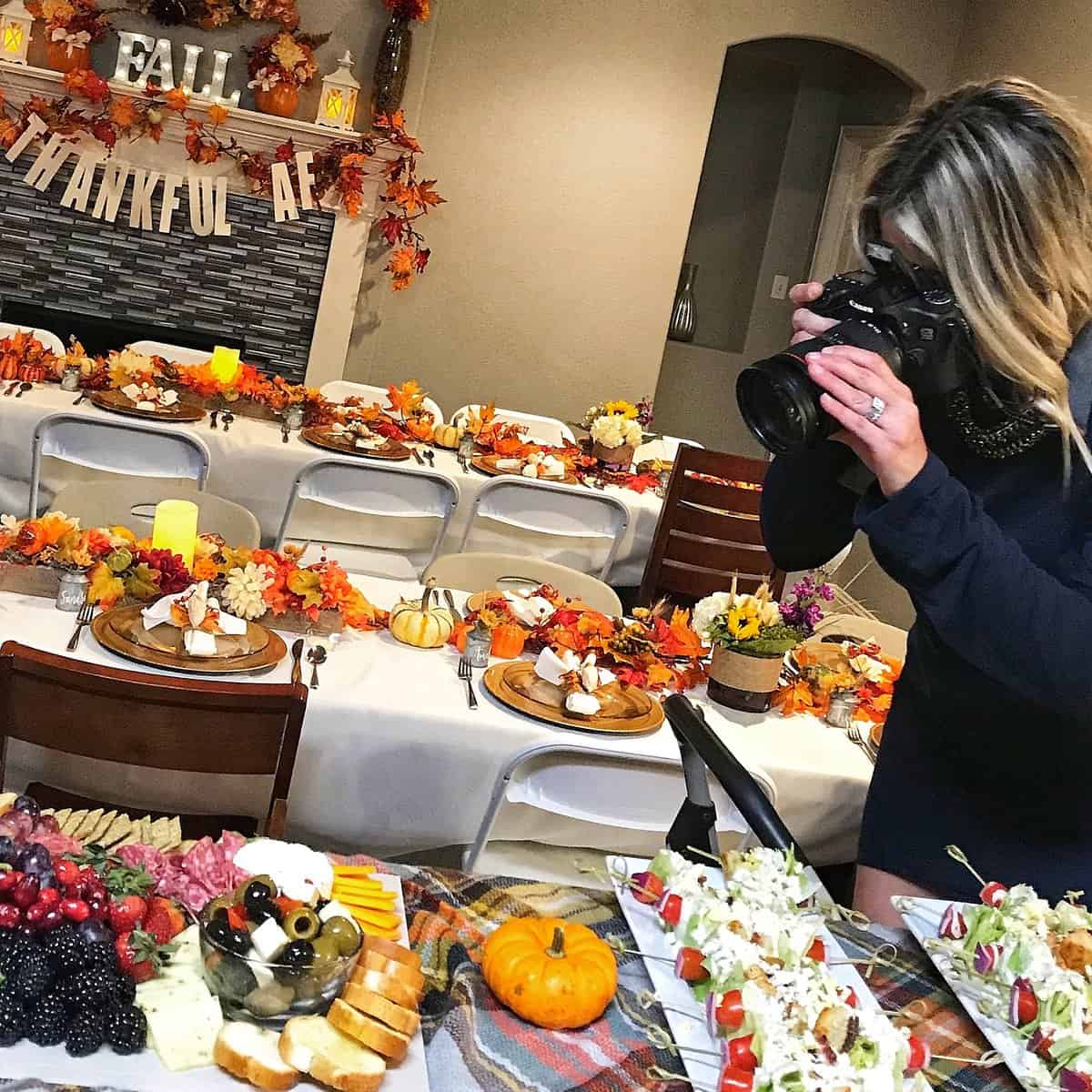 All in all I feel the event turned out nice and everyone had a good time. Be sure and have containers for people to take home leftovers because believe you will have some. People love opening up the refrigerator and seeing they can have thanksgiving all over again the next morning.
Tips for Hosting a Friendsgiving
Pick a date first, not too close to actual Thanksgiving. Then send out invites either through an evite or a formal invitation
Plan what everyone is bringing. Either through a group text message or email that way no one brings the same thing.
Get your turkey early or plan to cater one. If cooking your own make sure to start the process early enough.
Make sure you have enough glasses, plates, silverware, and napkins for each guest plus some. Whether you are going the more formal route or keeping it easy with disposable.
Figure out where all your guest are going to be sitting. No one should have to stand to eat. So set up some fold-able tables and extra chairs if your dinning table can't accommodate everyone.
Give the dinner tables a little decoration. You don't have to spend a lot either. Go to Dollar Tree and find some cute fall decor to dress up the table.
Do provide drinks for your guests. If you want you can ask your guests to bring some of their own alcoholic refreshments
Need Some Friendsgiving Recipes?
Sausage Stuffing Bites
The Best Pumpkin Pie
Balsamic Brussels Sprouts
Stuffing Potato Bites
Easy Apple Cinnamon Crumb Cake
Update Notes; This recipe was originally posted in November of 2018, but was republished with tips and tricks, recipe links, and product linking in October 2019