The Best Pumpkin Pie Recipe
This best pumpkin pie recipe will become a family favorite right after the first bite. Not only great tasting this pumpkin pie brings a holiday charm to the table.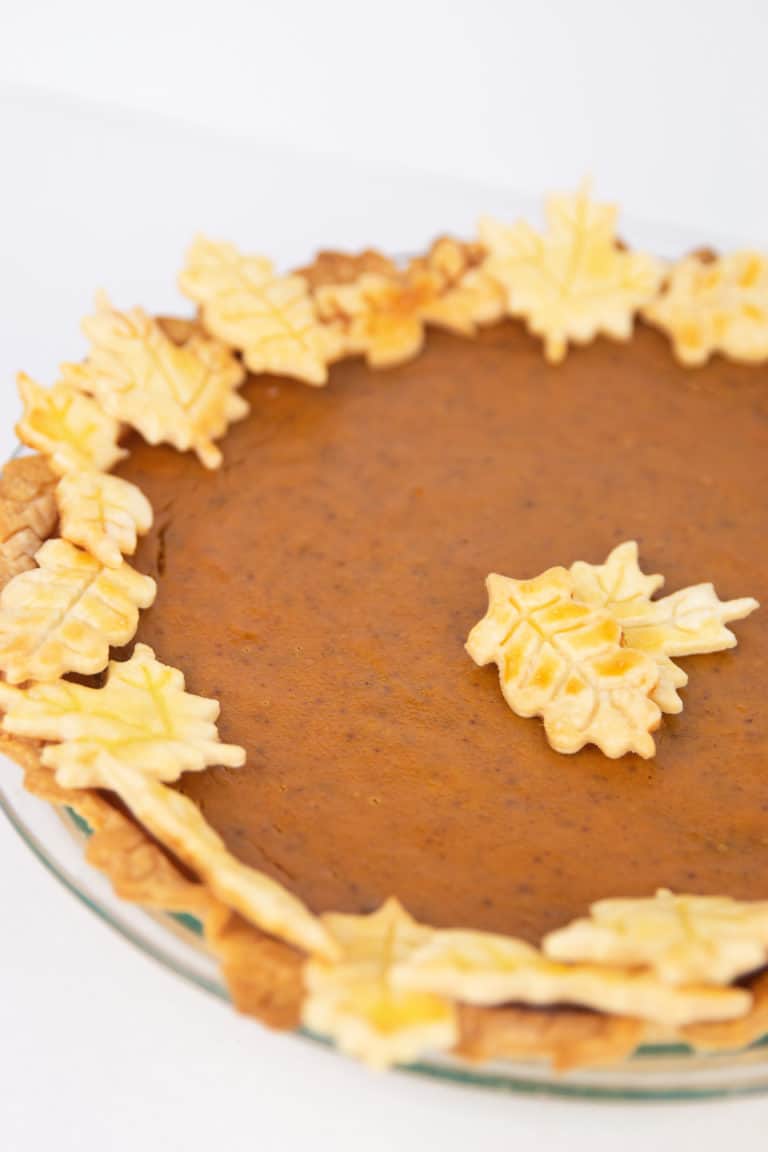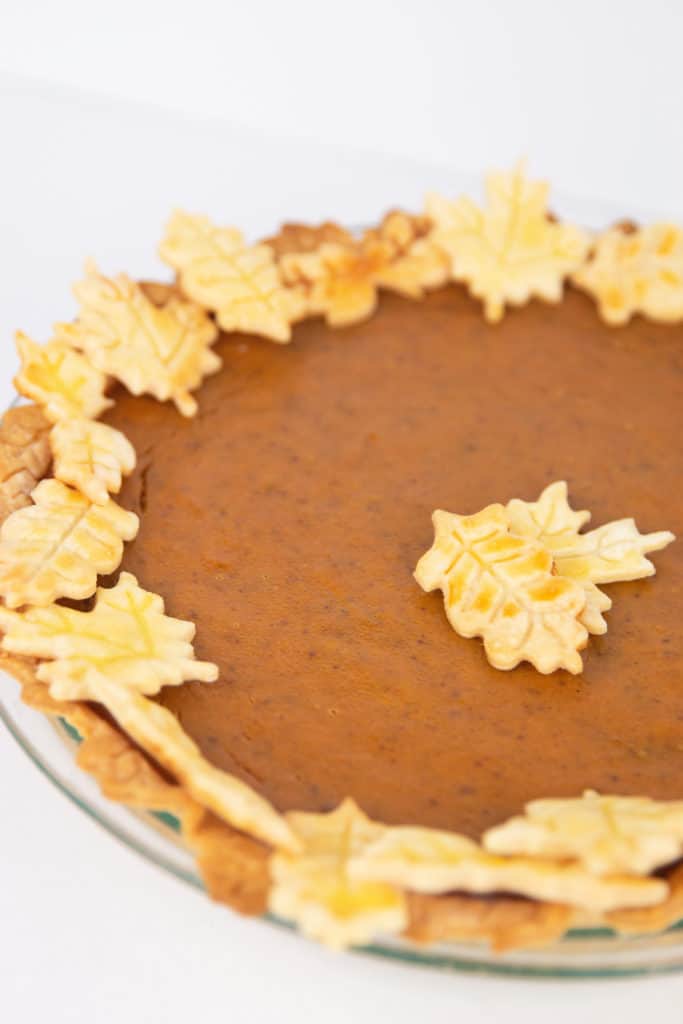 Fall is fast approaching which means here comes Thanksgiving. No Thanksgiving is complete without a pie or two. And this best pumpkin pie recipe is #1 on my list.
When it comes to pumpkin pie I prefer a pie that is more sugary than not. I've had pumpkin pie before that isn't as sweet, which in my opinion is not as good. Pie is a dessert and desserts are meant to be sweet. You don't have to just add more sugar to make things sweet either. That's where the condensed sweetened milk comes in.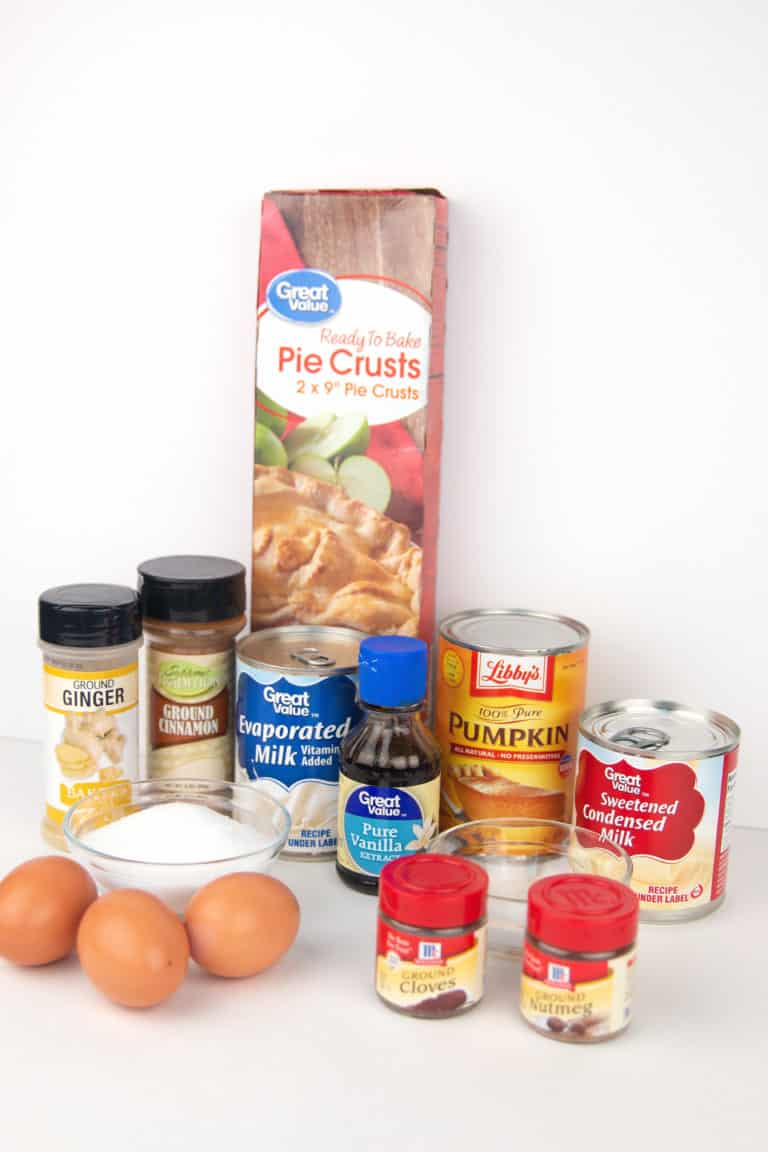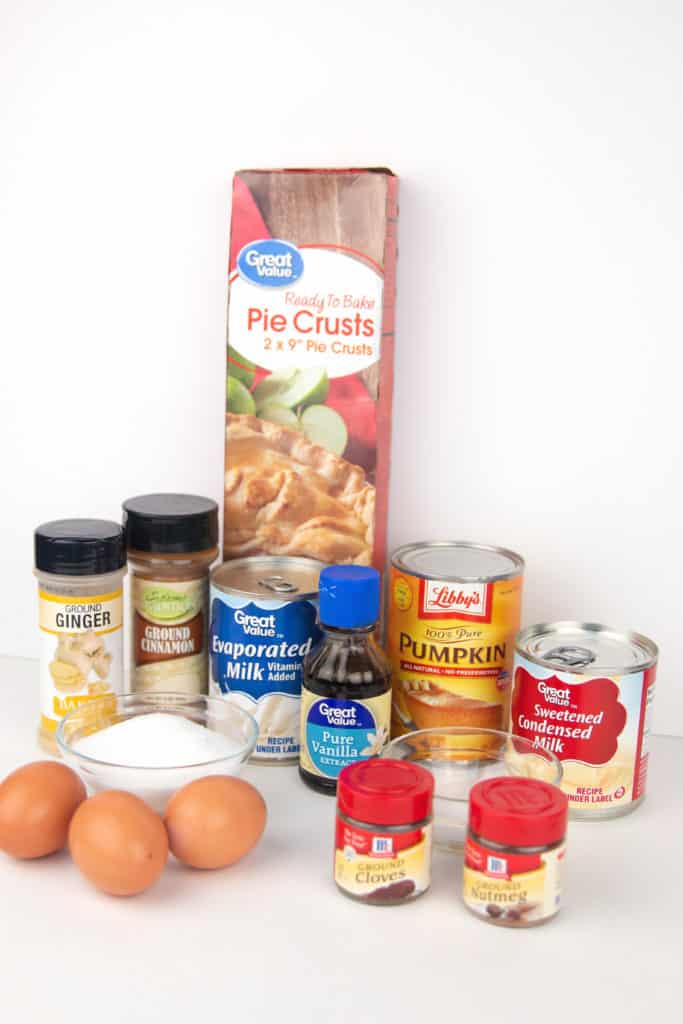 What ingredients you will need
Premade pie crust– this really saves you a lot of time and still tastes great. What brand you choose is up to you just be sure to get a 2 pack one
Pumpkin Puree– you just need a 14 ounces can of it.
Evaporated milk– you just need 5 ounces of it and they do sale it in 5 ounce cans
Sweetened Condensed Milk– you will only be using around 4 ounces of this and they usually sale them in 14 ounce cans. So you will have some left over
Sugar– because you need sugar to make a pie. Just regular cane sugar
Eggs– 2 for the pie and one for the egg wash
Milk– just a tablespoon for the egg wash
Pure Vanilla
Spices- Salt, Cinnamon, Ginger, Ground Cloves, Ground Nutmeg
Prepping the pie crust
Preheat oven to 425. If frozen let the pie crust sit out 60-90 minutes before trying to unroll it. Take a cutting board or flat service and roll out one of the pie crusts (Photo 1) Have your fall leaves cookie cutters from Amazon ready or some other cutters of your choice.
Take one of the leaf cookie cutters and start to cut along the outside of the crust only pushing the side down on the edge and then the middle detail spring (Photo 2) If you do happen to cut out the inside of the pie crust use your fingers to form it back together. Repeat with the whole pie crust (Photo 3)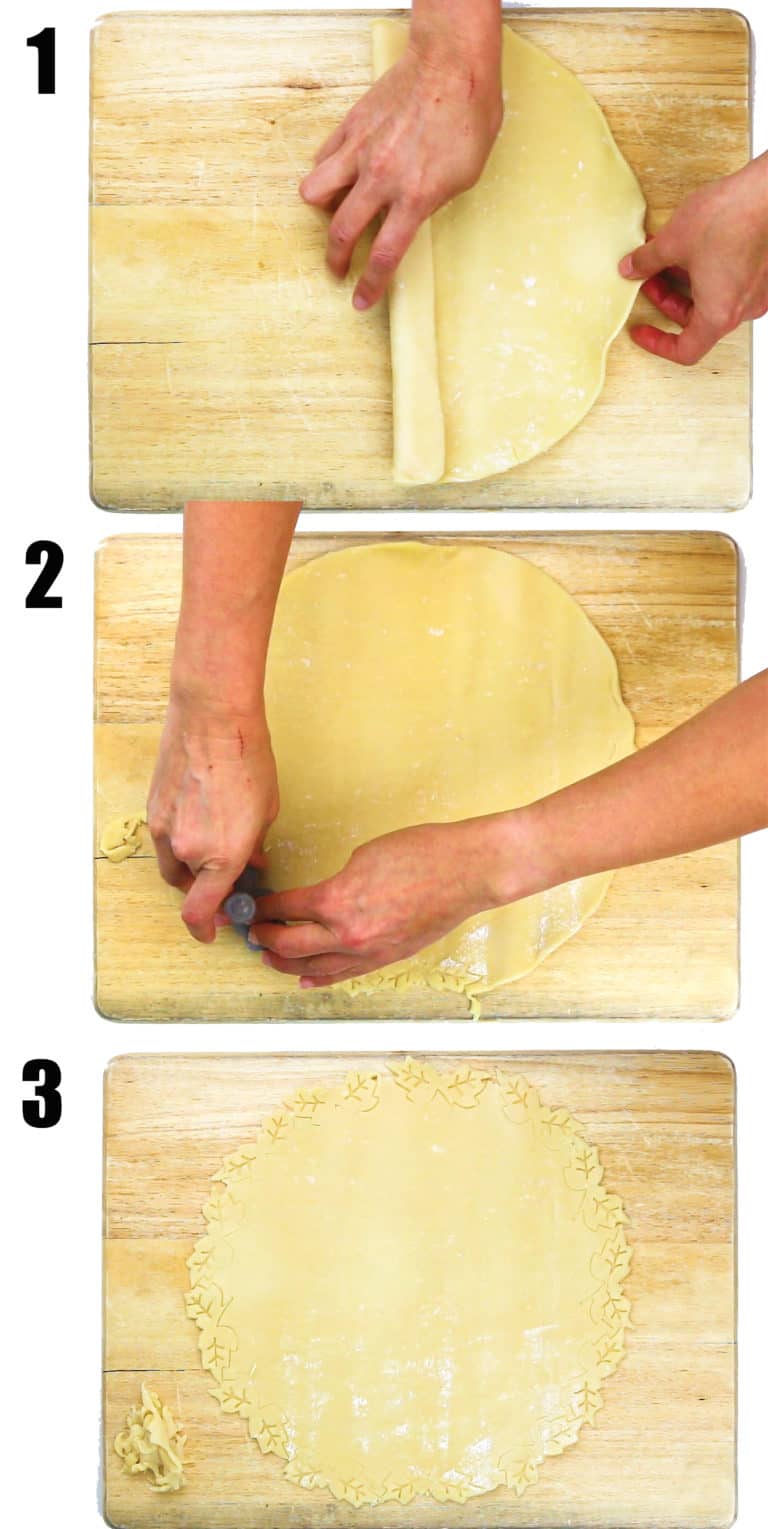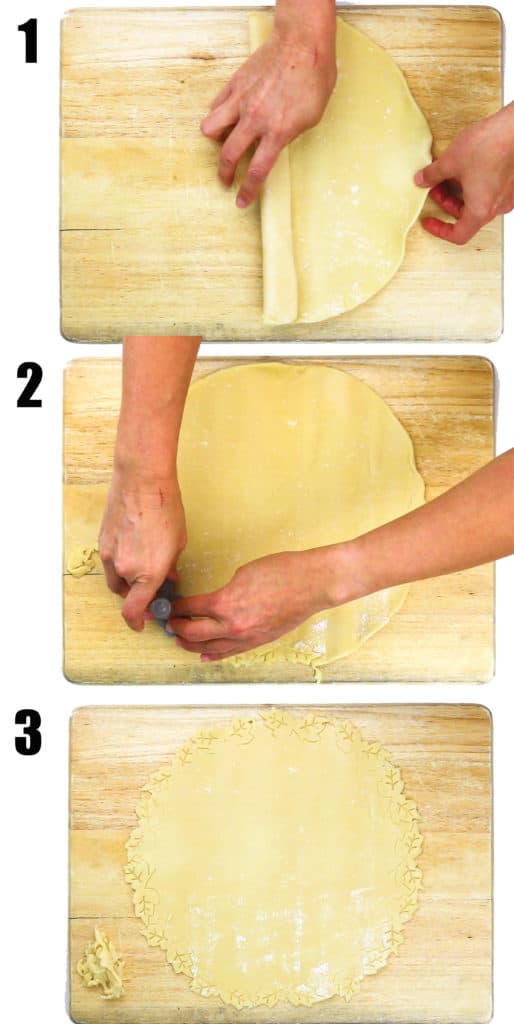 Adding the pie crust
Use a 9.5 inch pie pan, I prefer glass (Photo 4) and pick up your leaf cut pie crust and lay it over the pie pan evenly (Photo 5) and push down the sides and form the crust to the pan (Photo 6)
Lightly poke the bottom of the crust with a fork NOT going all the way through the crust (Photo 7)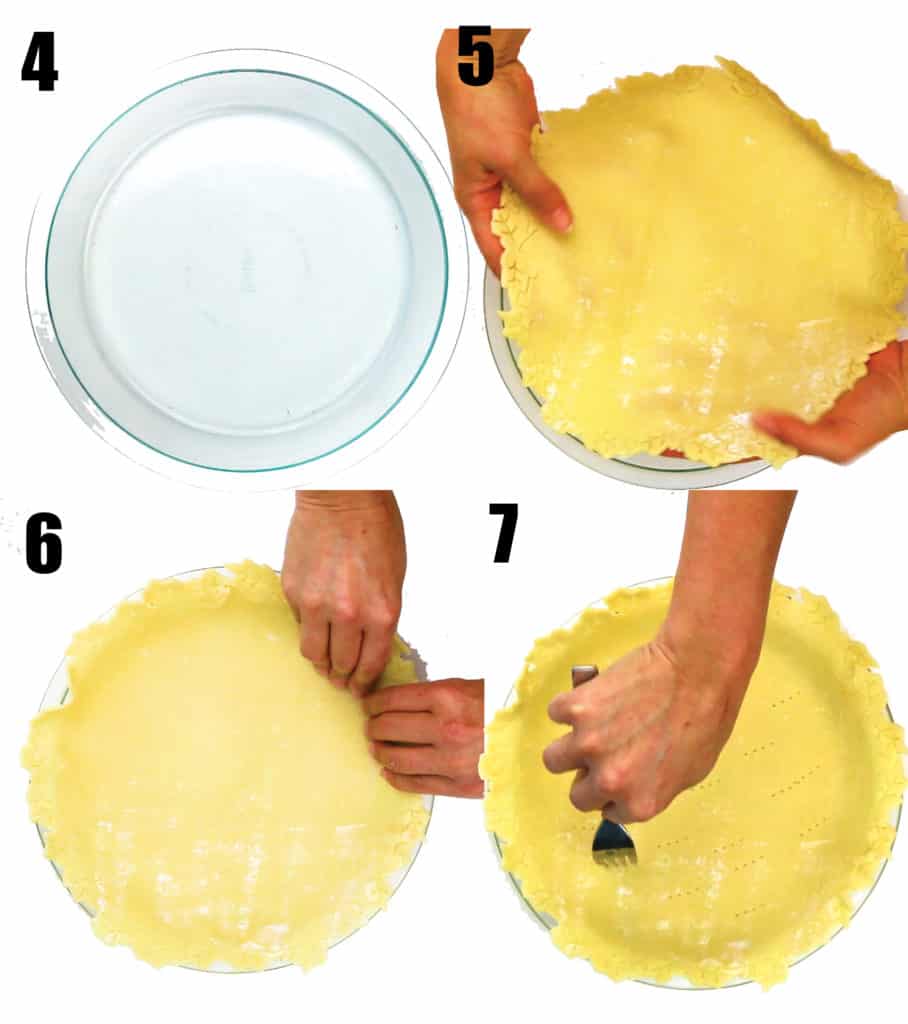 Making the pie filling
Start by cracking 2 eggs in a large mixing bowl (Photo 8) and whisk the eggs well (Photo 9) Add the evaporated milk, (Photo 10) sugar, (Photo 11) vanilla, (Photo 12) cloves, (Photo 13) ginger, (Photo 14) and salt to the bowl (Photo 15)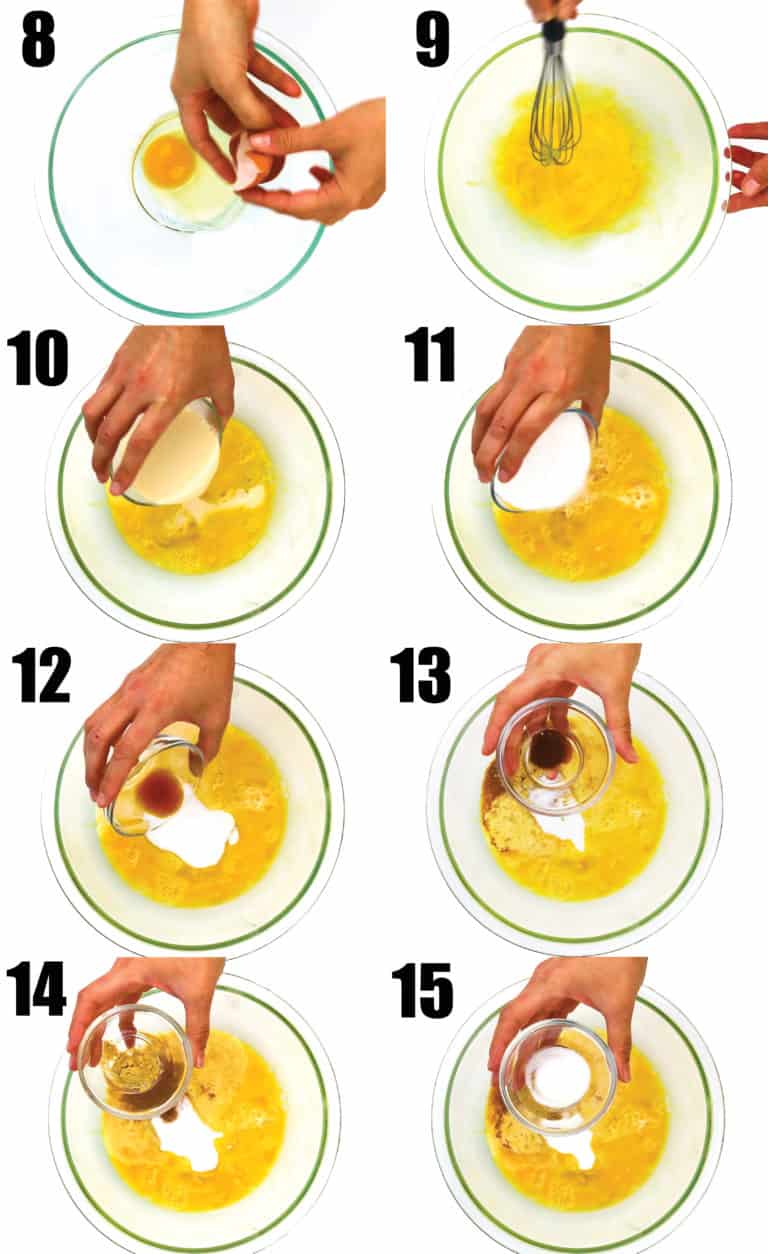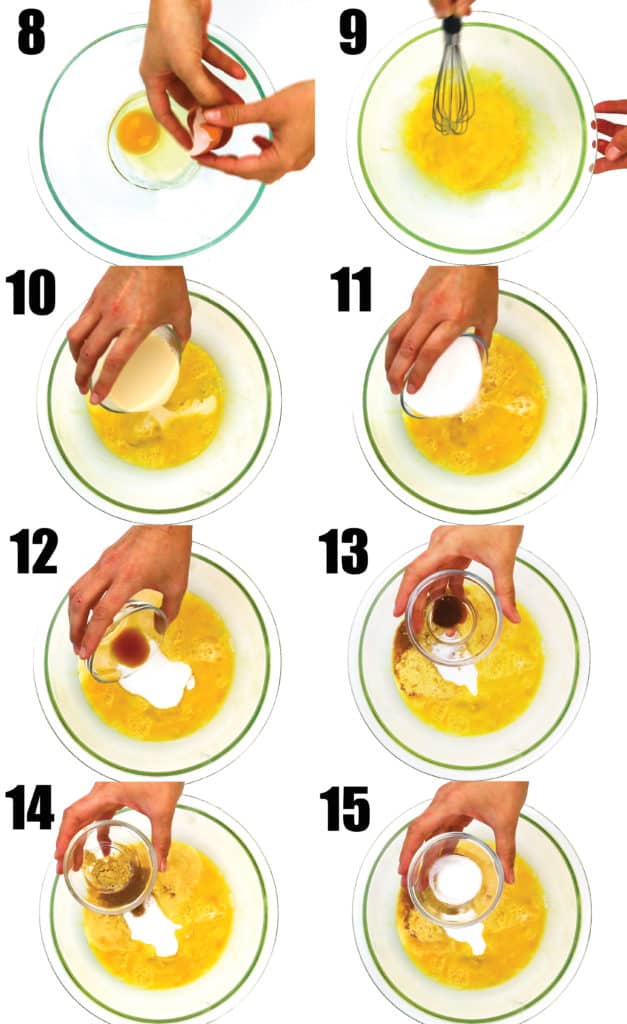 Add the cinnamon (Photo 16) nutmeg (Photo 17) sweetened condensed milk (Photo 18) and pumpkin puree to the bowl (Photo 19) and stir (Photo 20) until everything is a nice orange pumpkin color (Photo 21)
Add the pumpkin pie mixture to the pie crust pan (Photo 22) and put in the oven for 15 minutes at 425 degrees (Photo 23) and then reduce heat to 350 degrees and add a pie crust cover or foil around the crust so it doesn't burn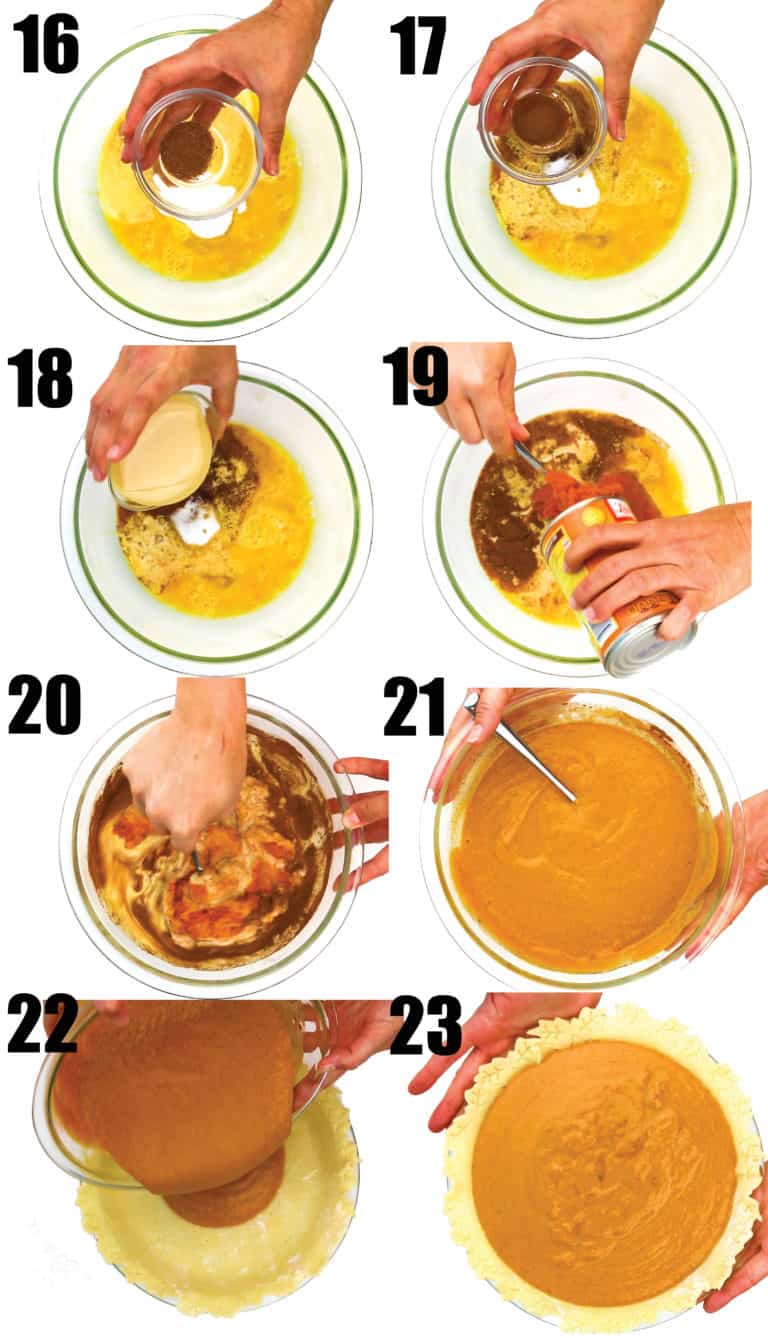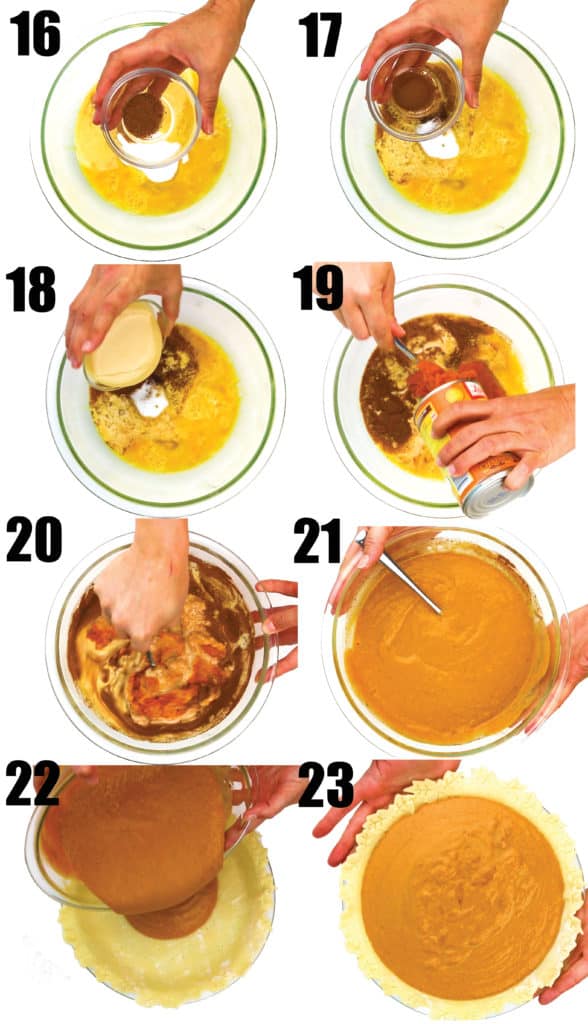 Making leaf pieces
Take the other pie crust and roll out and start cutting out leaf pieces (Photo 24) until all the leaf pieces are cut out (Photo 25) Just cut out how many ever you like of each leaf design
Spray a foil lined baking pan with cooking spray (Photo 26) Start to lay out the leaf cut outs on the baking pan (Photo 27) giving them a little bit of space between each other (Photo 28)
Whisk together an egg and milk in a glass and take a silicone brush and brush the tops of each leaf piece with it (Photo 29) Cook these at 350 degrees while the pie is cooking 12-15 minutes. Keep an eye on them to when they start turning a golden color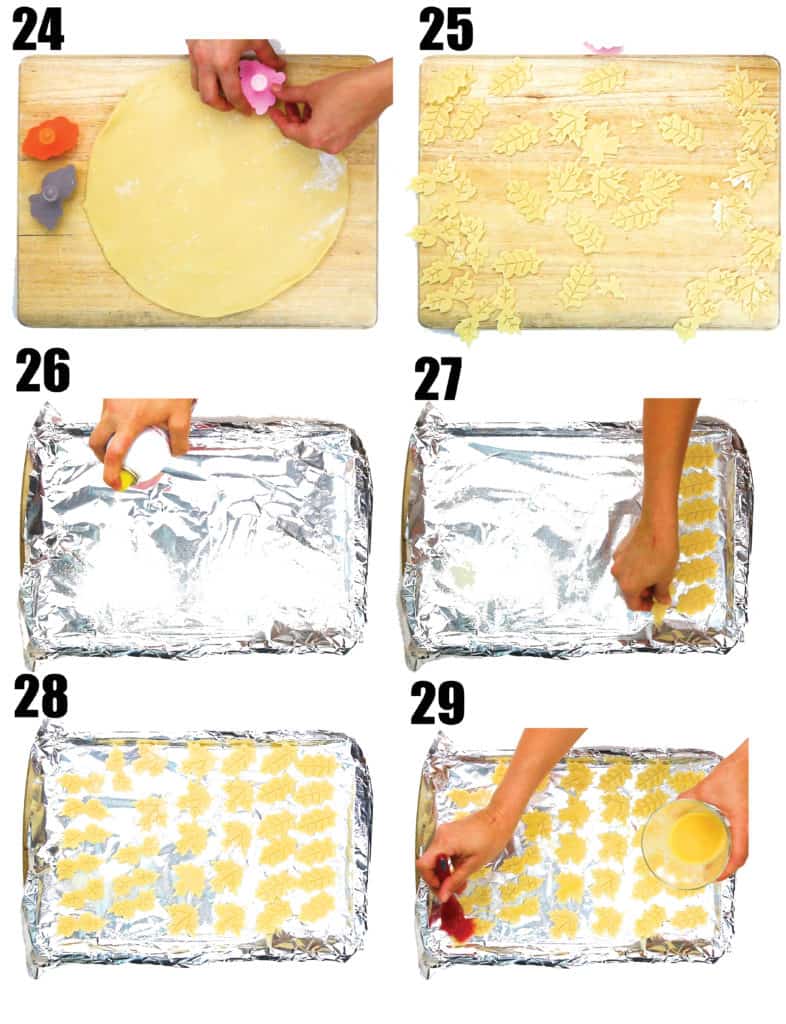 How to tell when your pie is done
Trying to figure out when the pie is finished cooking is a tricky part. One way is sticking a knife in the middle of the pie and making sure it comes out clean. This not only puts a gash in your pie, but can create cracks throughout the pie when cooling.
I used a toothpick to check mine. Then I also gave it the wiggle check. Just pull your pie out and give it a little jiggle and you only want the center of the pie to wiggle a little.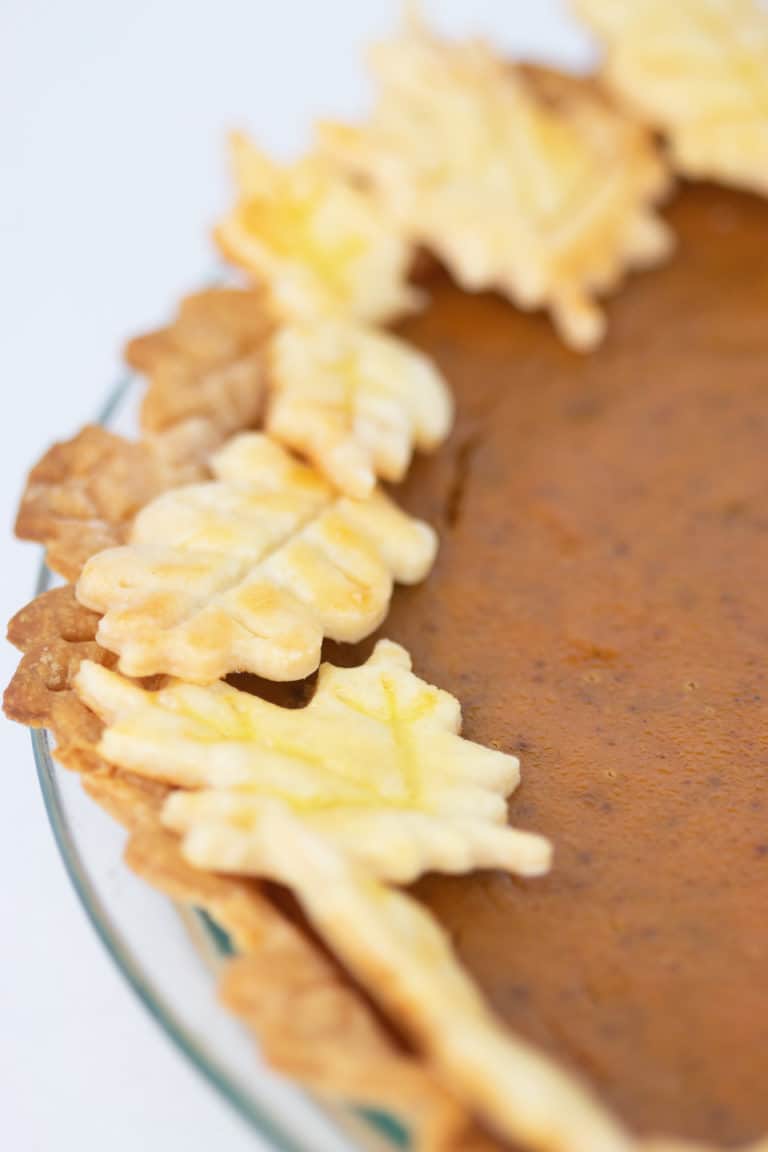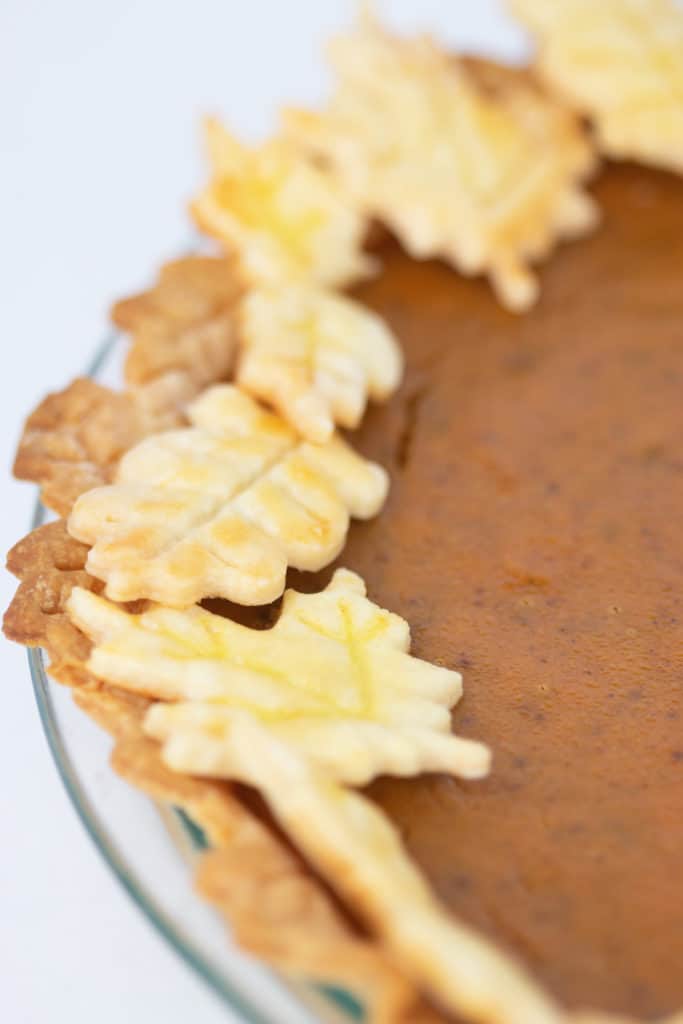 When to cut and serve
Something that is very important is letting your pie cool. Place your pie on a cooling rack and let it cool for 2 hours. This is important because if your pie is too hot then it won't form up and can start to loose it's shape when you cut it.
After cooling two hours you should be good to cut. Make sure the pie is completely cooled before covering and placing in the refrigerator.
Tips for this recipe
Be sure to give yourself enough time to set out your pie crust before working with it. If frozen it says 60-90 minutes setting out
No need to grease your pie pan if using glass
I highly suggest in getting a pie crust cover. This makes it so much easier to protect your pie crust from burning. You can used foil to make a round layer over the crust, but this becomes time consuming
Do make sure to watch the leaf pie crust pieces as they cook because they can start to burn easily
Always let your pie cool at least 2 hours before cutting into. You don't want to mess up the form of the pie
I find it best to make the pie a day before so it has ample time to cool and you don't have to worry about it cooling in time
Your extra pie crust pieces just set them on the pie wherever you seem fit. Decorate the whole pie for a pretty display and put some extra pieces on each cut piece of pie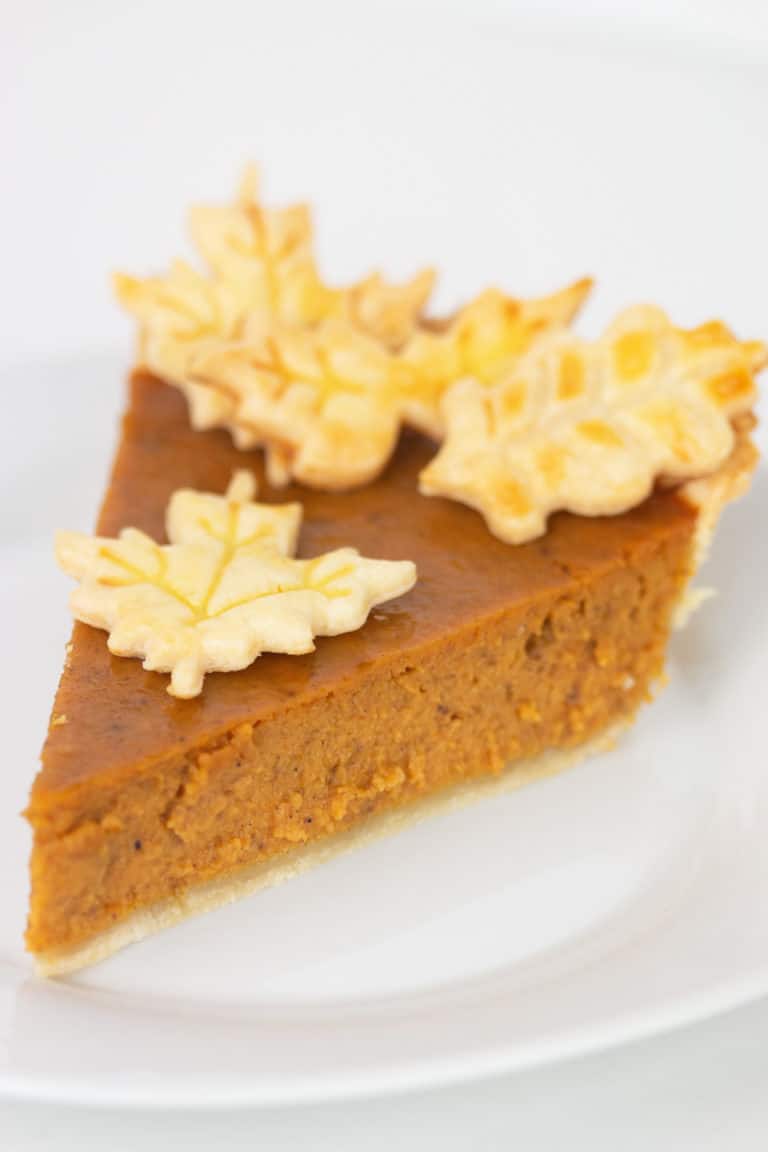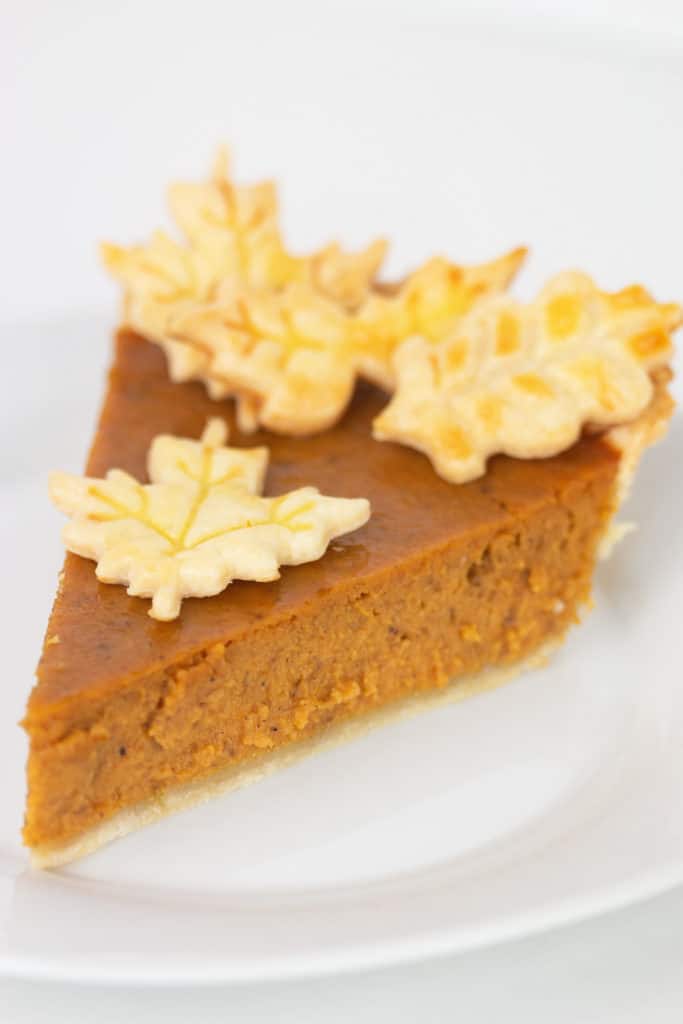 Other sweet treats recipes to try
Easy Apple Cinnamon Crumb Cake
Banana Pudding Pie
White Chocolate Cranberry Walnut Fudge
Peppermint Bark Grahams
Or check out all my fall favorite recipes with my Thanksgiving posts
Did you make this recipe? Then give a star rating below and tag your picture on Instagramwith #glitterandgraze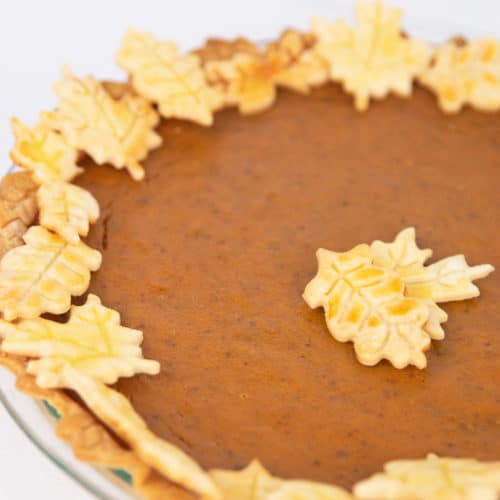 The Best Pumpkin Pie
This best pumpkin pie recipe will become a family favorite right after the first bite. Not only great tasting this pumpkin pie brings a holiday charm to the table.
Print Recipe
Ingredients
1 14

oz

can pumpkin pie filling

1

package 2 premade pie crust

2

large eggs

1 5

oz

can evaporated milk

1/2

cup

sweetened condensed milk

1/2

cup

sugar

1

TSP

cinnamon

1

TSP

vanilla

1/2

TSP

ginger

1/2

TSP

nutmeg

1/2

TSP

salt

1/4

TSP

cloves
Instructions
Preheat oven to 425 degrees

Roll out premade pie crust and cut out leaf shapes on the edge of pie crust only pressing cutter down on the outside of crust

Put pie crust in a glass round 9.5 inch dish (not greased) and poke holes with a fork halfway through the crust

Mix together all other pie ingredients in a mixing bowl and pour on to pie crust in pan

Cook for 15 minutes add pie crust cover and then reduce heat to 350 degrees and cook for 45-50 minutes.

Cut out pie crust pieces from he 2nd pie crust piece and place on a grease baking pan and brush with egg wash mixture and cook for 12-15 minutes or until pieces are golden brown

Test the middle of the pie by sticking a knife or toothpick in the center of the pie to check if it comes out almost clean.

You can also check it by trying to jiggle the pie and making sure only the middle has a little jiggle

Let it cool on a cooling rack for 2 hours before cutting

Add pieces of pie crust leaves where ever you seem fit.
Notes
Be sure to give yourself enough time to set out your pie crust before working with it. If frozen it says 60-90 minutes setting out
No need to grease your pie pan if using glass
I highly suggest in getting a pie crust cover. This makes it so much easier to protect your pie crust from burning. You can used foil to make a round layer over the crust, but this becomes time consuming
Do make sure to watch the leaf pie crust pieces as they cook because they can start to burn easily
Always let your pie cool at least 2 hours before cutting into. You don't want to mess up the form of the pie
I find it best to make the pie a day before so it has ample time to cool and you don't have to worry about it cooling in time
Your extra pie crust pieces just set them on the pie wherever you seem fit. Decorate the whole pie for a pretty display and put some extra pieces on each cut piece of pie
Nutrition
Serving:
1
Slice
|
Calories:
318
kcal
|
Carbohydrates:
50
g
|
Protein:
7
g
|
Fat:
10
g
|
Saturated Fat:
4
g
|
Cholesterol:
74
mg
|
Sodium:
414
mg
|
Potassium:
252
mg
|
Fiber:
5
g
|
Sugar:
25
g
|
Vitamin A:
4600
IU
|
Vitamin C:
2.7
mg
|
Calcium:
148
mg
|
Iron:
1.5
mg
Update Notes; This recipe was originally posted in August of 2017, but was republished with new photos, cooking tips, and step by step picture instructions in September 2019