A collection of stocking fillers for him you can purchase on Amazon. Guaranteed stuff he will actually enjoy.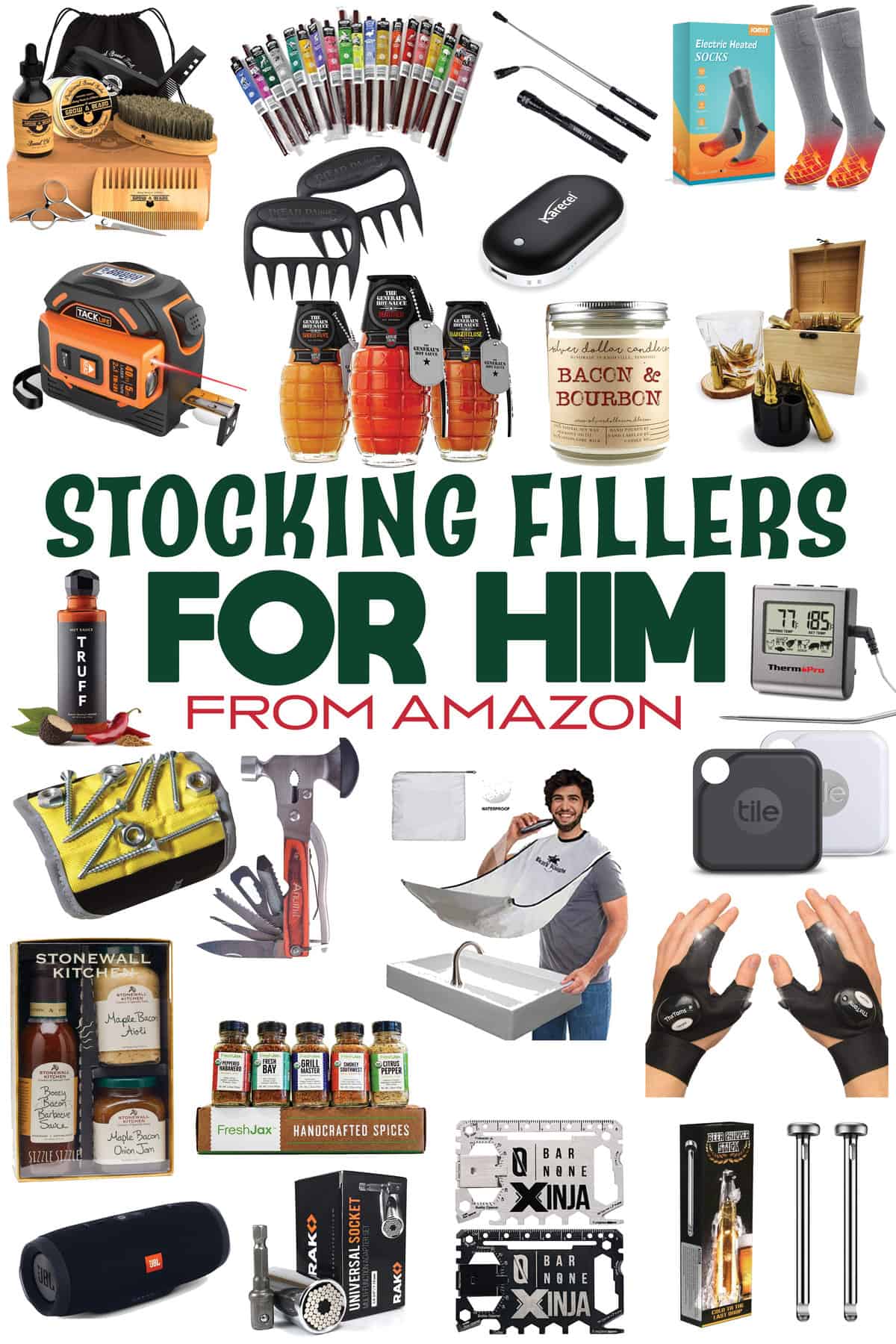 It's almost that time when you have to start thinking of stocking stuffers. Kids are easy, but men are more on the difficult side. That is why these stocking fillers for him form Amazon are just what you need.
With a few clicks of a button and you can have his stocking overflowing with awesome gifts he will actually like.
For the Grill Master
This Grill thermometer is perfect for that grilling perfectionist who wants to make sure the meat is at the right temp to before pulling it off the grill.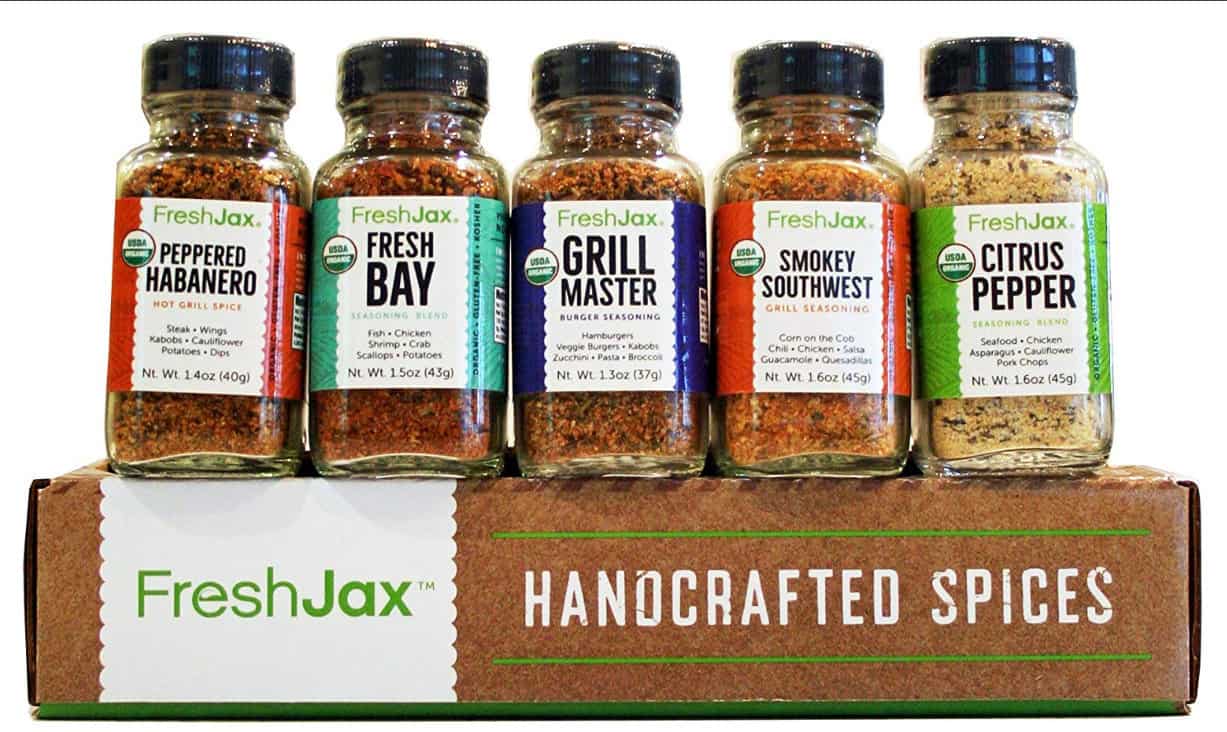 With this FreshJax Grilling Spice Gift Set he can change up his spice game and mix and match with different meats or veggies.
If your man doesn't have one of these Kona Best BBQ Grill Mat then don't let him miss out anymore. There is no cooking difference from cooking on this, but there's no risk of anything falling through the grill grates.
The Original Bear Paws Shredder Claws are the perfect tool for shredding meat super fast and easy. Perfect for pulled pork or chicken.
For the Foodie
Could this Stonewall Kitchen 3 Piece Bacon Gift Set be anymore of a bacon lovers dream? This one is going on my personal wish list.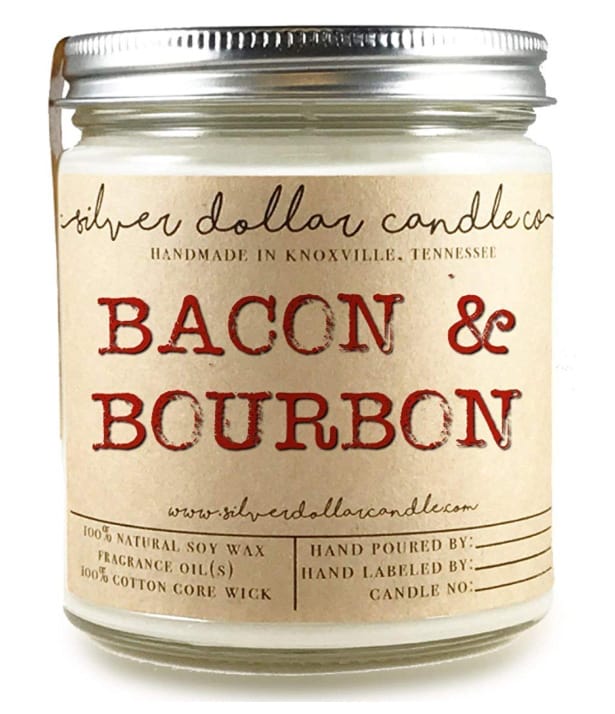 Men aren't usually the candle type due to the fruity smells, but you can't get more manly than this Bacon & Bourbon Man Candle.
The General's Hot Sauce Heat Seeker set is your next level hot sauce. I mean if they come in a grenade style bottle they've got to be the bomb.
This TRUFF Hot Sauce is actually what I picture in food heaven. Truffles and hot sauce together could not get any better. But even better they have a white truffle one as well.
This 10 Piece Game Jerky Sticks is perfect for the hunter as well as foodie. Made from all different types of meat he will have quite the variety.
Tools and Gadgets
This Survival Multitool is actually going in my husbands stocking this year. I can't believe I didn't find it sooner. Perfect to stay in their car in case they ever need some tools while not at home.
This Universal Socket Grip would be something a lot of men would say would come in handy. There's nothing like having a universal tool.
This Magnet 3 x LED Magnetic Pickup tool is already owned in this house. Perfect when you need to pick up something metal in a tight spot such as a tool or screw.
For all those people who live in colder regions or the man who works outside this Rechargeable Hand Warmer is the gift for him. Nothing like staying warm during winter.
With this Laser Tape Measure 2-in-1 long distance measuring with short span accuracy. What more could he want?
This 50 in 1 Credit Card Multitool Wallet is the perfect handy tool he can keep right in his wallet. Not bulky at all and can do so much when in a bind.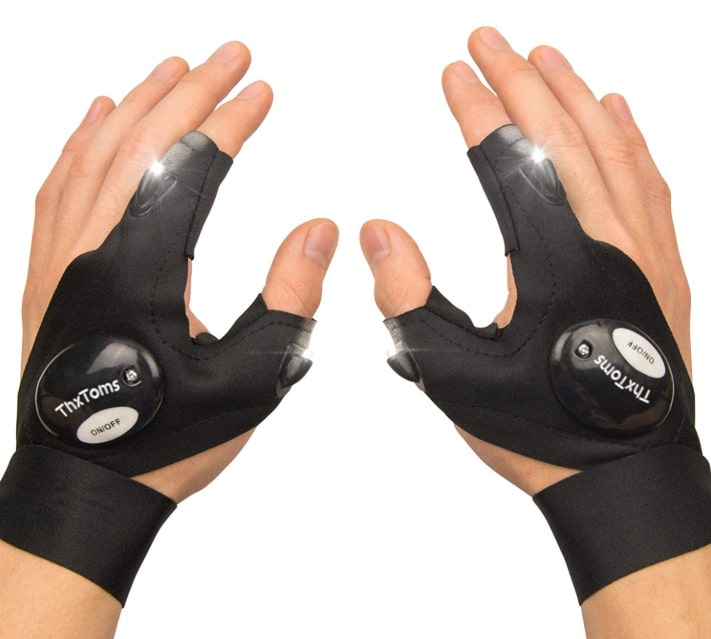 These LED Flashlights Gloves are another item going in my husbands stocking this year. Sometimes a flash light or head light won't do and you need a light right on what you're working on. These are perfect for that.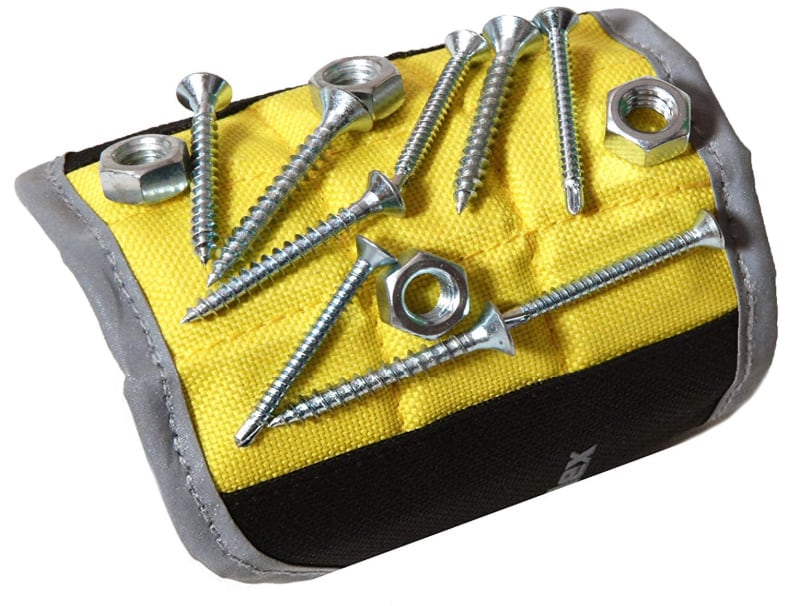 This Magnetic Wristband is the perfect little gift for the handy man in your life. They just slap it on their wrist and they can put screws, nuts and bolts on it to keep them handy when they need them.
The Drinker
Talk about a statement piece with these Bullet Shaped Whiskey Stones. These are great when trying to keep your drink cool without watering down.
These Stainless Steel Beer Chiller Stick fit perfectly in a beer bottle and will keep your beer cold.
The Beard Guy
I honestly don't know if this Beard Apron is more of a gift for them or the people who have to clean up all those beard clippings, but either way it rocks.
With this Premium Beard & Mustache Grooming Kit for Men he will be able to keep his beard looking sharp.
A Little This and That
With this Tile Mate (2020) he won't be able to say "honey have you seen my keys" which I feel I get asked at least a couple times a week.
These Electric Heated Socks Rechargeable are great for those who live in cold weather or work outside. They might even be beneficial to keep his cold feet off of you at night.
This JBL Charge 3 is amazing in sound for the price. Portable and keeps a charge for quite a while. We will probably be adding a second one to this household.
Hopefully these stocking fillers for him lead you in the right direction of what you are looking for.
Want More Gift Ideas?
Foodie Gifts for Men & Women
Christmas Gifts for Him
Gifts for the Cricut Crafter