Easy and fast fall table place mats perfect to add to
your fall decor. These are so simple to make
and also cost almost next to nothing to make.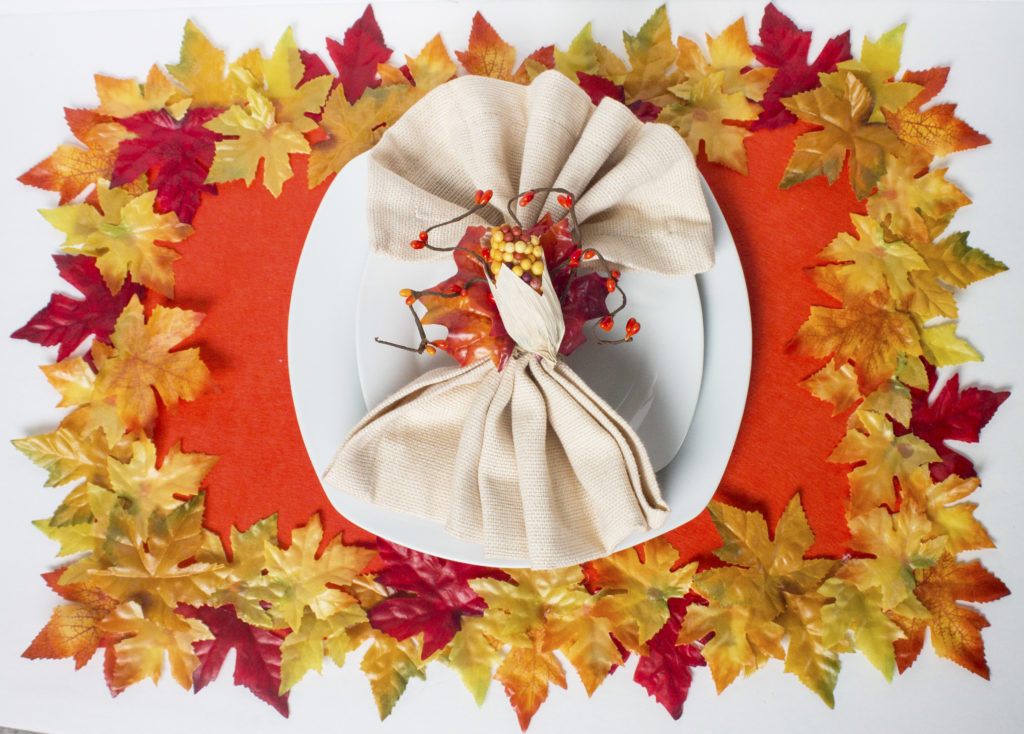 It's almost September y'all! We're that much closer to fall. As you have seen from previous posts that I plan way in advance. Better to get things don't early than run out of time and never get them done.
As you know I'm having a Friendsgiving for the first time this year. So I'm looking to decorate big. I looked all over the internet for Thanksgiving place mats and I either didn't find something I was just in love with or found ones that were way too expensive.
So I got the idea, why not just make my own. What screams fall more than color changing leaves. During fall my house is covered in colorful plastic leaves. Now what should I use as my base? Felt.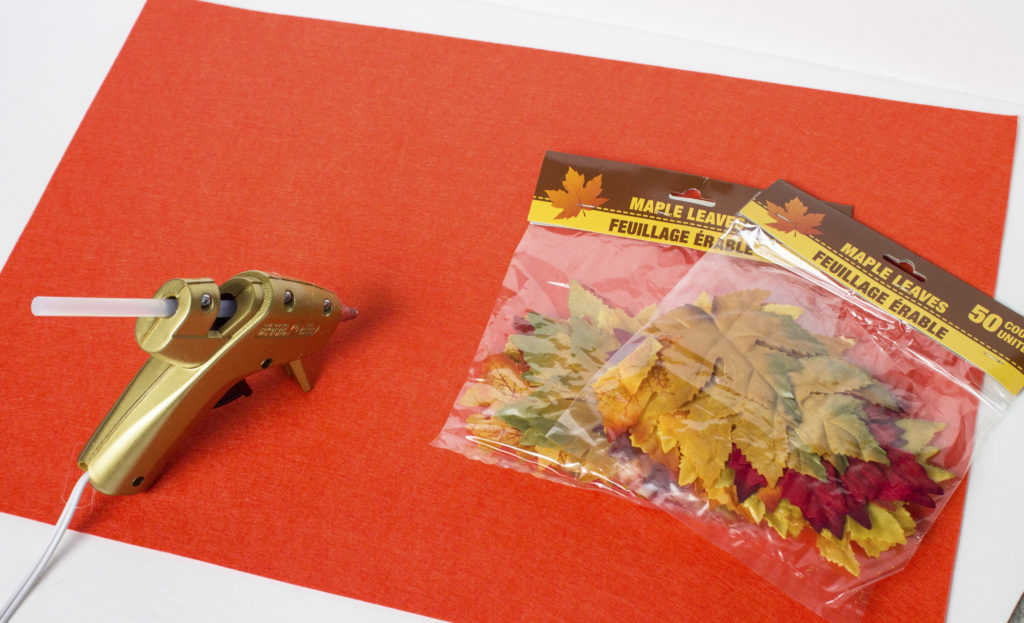 All you will need are some loose pieces of fake leaves, felt pads, and a hot glue gun. I got these felt pieces at Hobby Lobby for .99 cents for each piece. These leaves I actually got from Dollar Tree with each package only being a $1. I needed 2 bags of leaves for this project because it came with way more small leaves than big leaves. You will have leaves left over.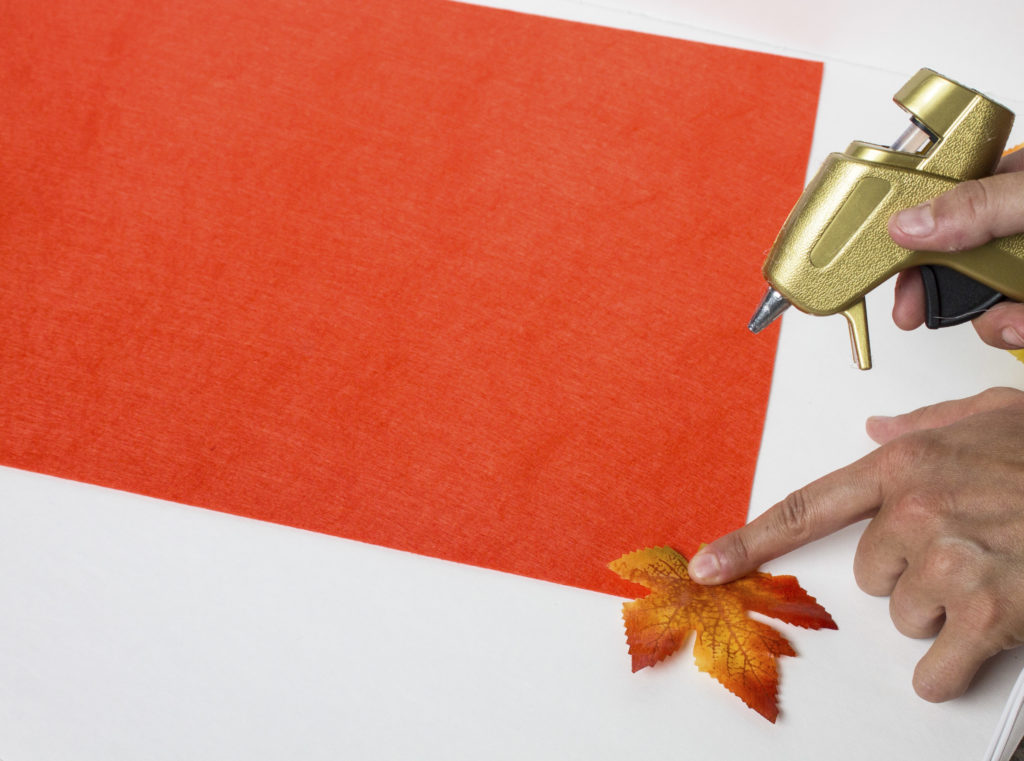 I like to start in a corner with gluing my first leaf down. Use a big leaf first. Just a small dot of hot glue will do the trick. Then I took another big leaf of a different color skipped about almost and inch and glued it down
Between those 2 big leaves, glue a smaller leaf down. You want to try and cover up as much of the edge of the felt piece you can.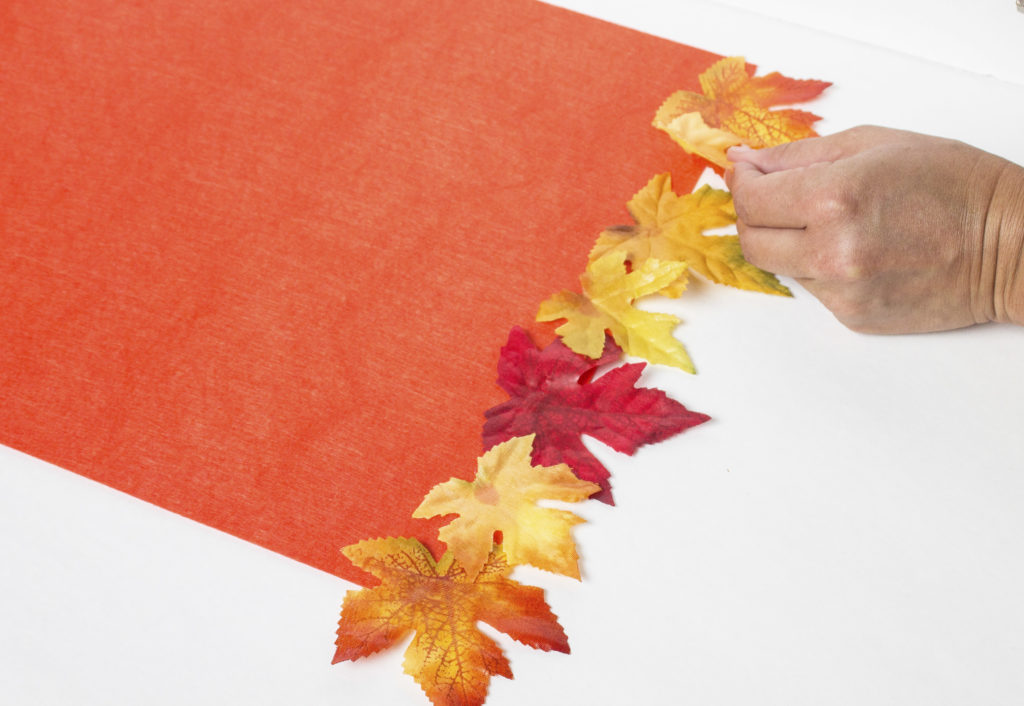 Keep doing this pattern of 1 small leaf between 2 big leaves all the way around. Remember to not put the same color leaves next to each other.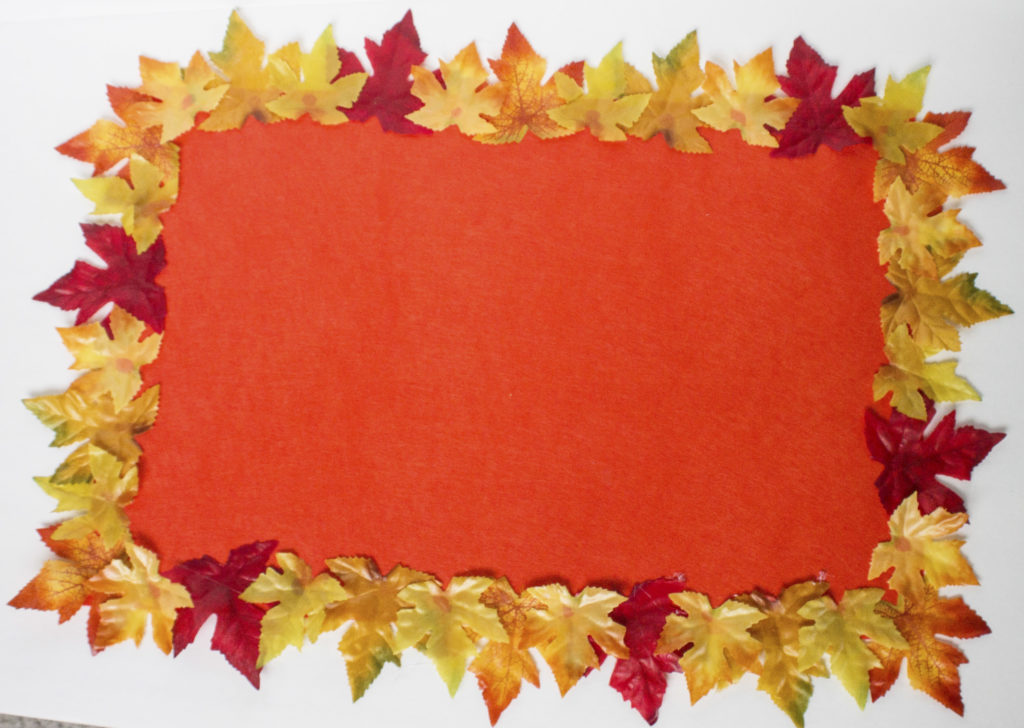 Here's what it should like like once you finish gluing your leaves all around the edges of the felt. It looks cute, but it could be better.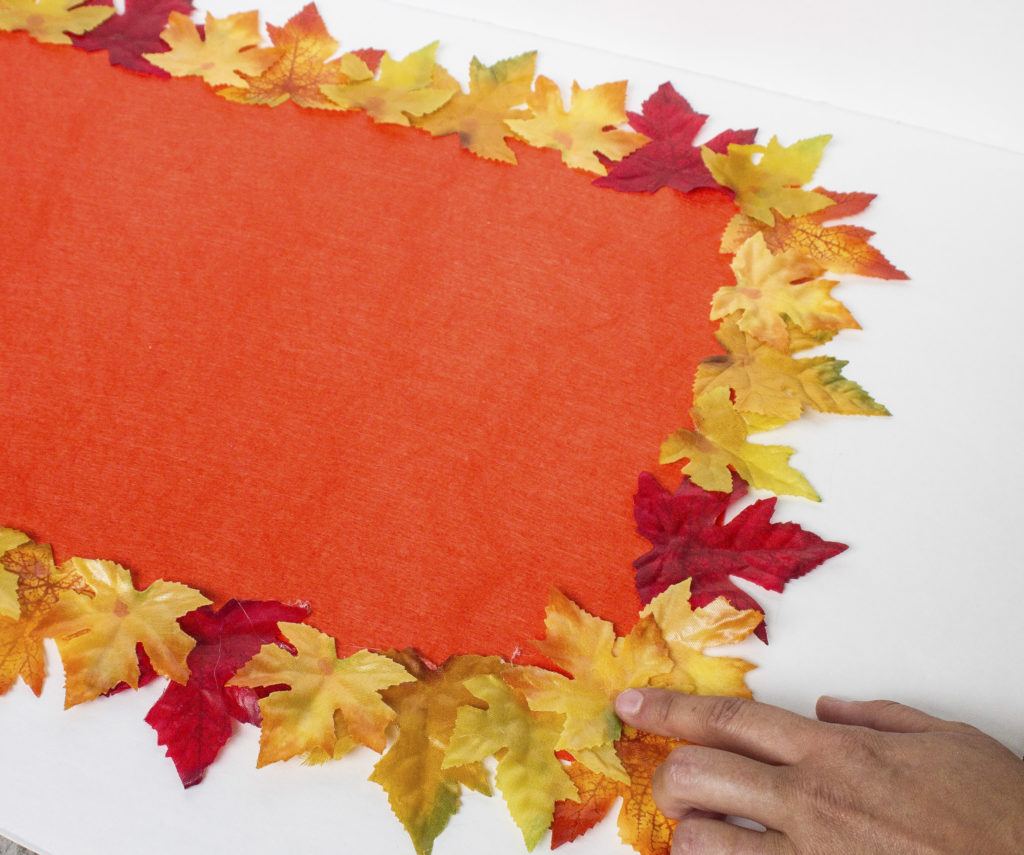 Now take a leaf and turn it the opposite direction of the way the leaves on the edge are facing. No real pattern here, just fill in the empty space. Doing one layer of this all the way around will do just fine. I originally wanted to cover the whole felt piece in leaves and it just didn't look right once I starting doing it.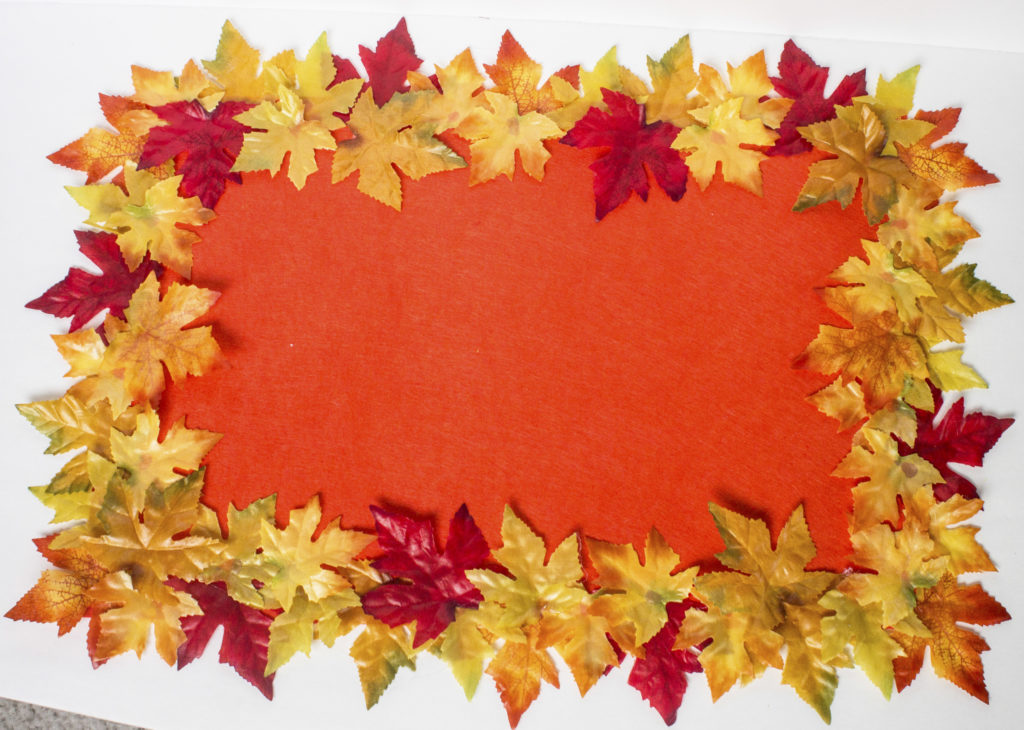 There you go. Aren't these so cute? The right bit of fall flare for your table. The whole thing took me under 10 minutes. Just buy enough felt pieces and leaves for how many mats you will need for each guest.
Even if someone spills something like RED WINE on these, they were cheap and fast enough to make you don't need to worry about having to toss it.