The best prices I have found on all the supplies you need to go with your Cricut to start out with.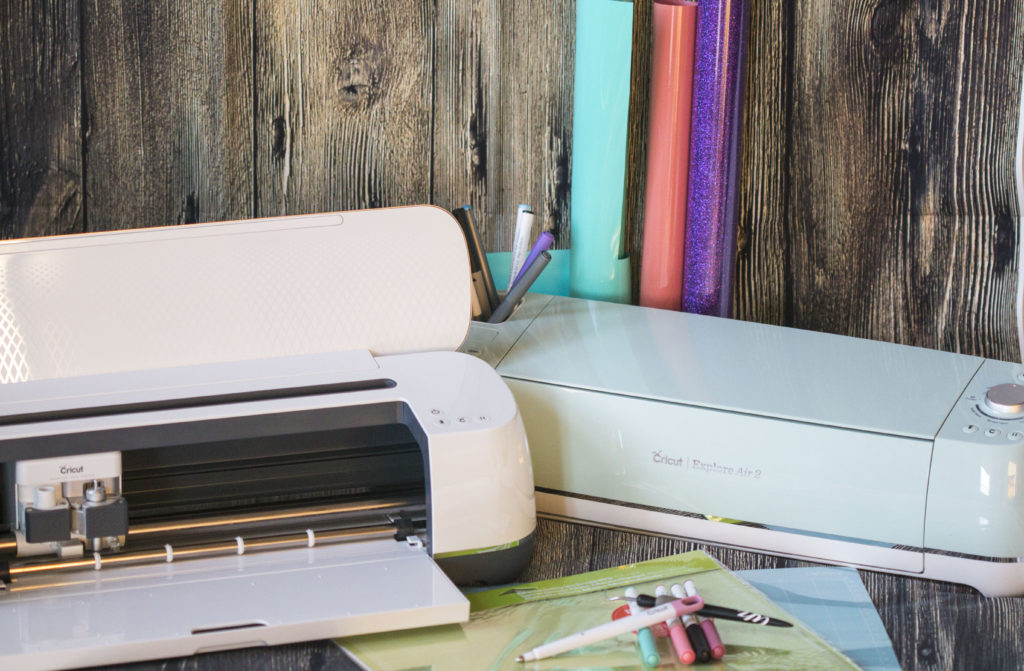 So I'm now on my 3rd Cricut machine, the Cricut maker. It's pretty obvious I love the Cricut machine if I'm on my 3rd one. I sold my original one when I bought my air2, but have decided to keep my air2 along with my Cricut maker. So many times I wish I could do double the work at the same rate. And what's good with the air2 and the maker they both have the fast mode option.
Something I see over and over again are newbie Cricut owners asking, "now what?" You have your beautiful new machine, but not sure what supplies you need to go along with your machine. I too did not know what I needed when I got my first machine. It's a bit overwhelming.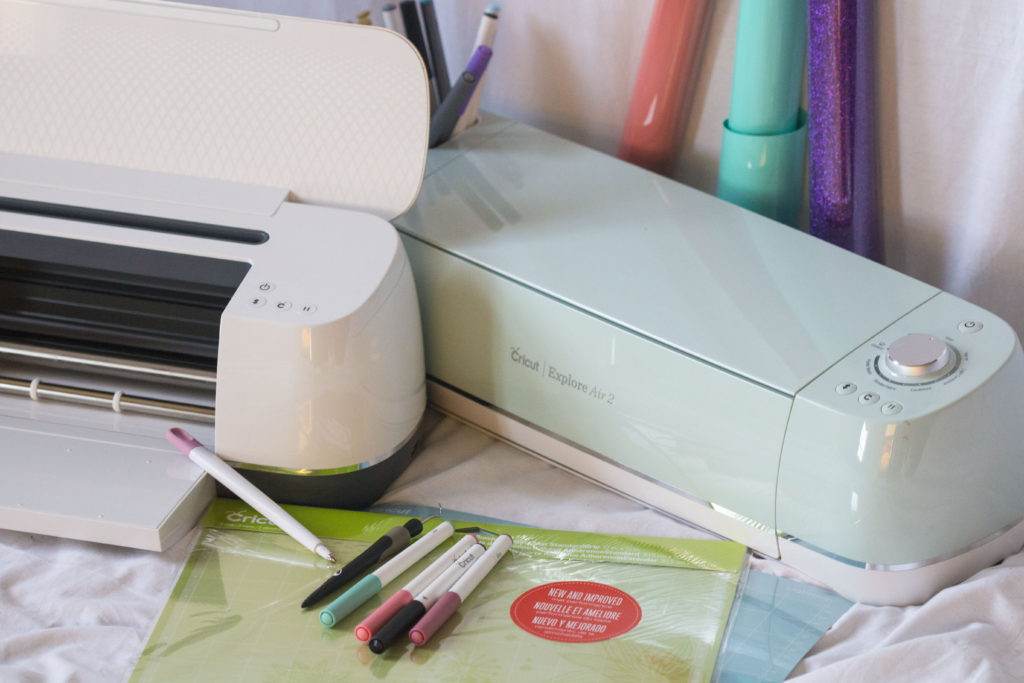 So I'm going to break down the main supplies you will need to get started on all projects. These are the best prices I have found to date. I see so many people going to craft stores and buying up Cricut supplies, which is a big no no. Unless they are running a special on Cricut supplies you're going to end up paying more. I never buy from a craft store when it comes to my Cricut supplies.
Also remember prices are ALWAYS changing. Cricut runs sales and Amazon prices can change day to day. So do a little comparative shopping before deciding where to purchase.
Cricut Supplies- Mats
First off mats. Depending on which machine you got you will usually get a mat or two. The Cricut Standard Grip mat is my most used mat. It's not too sticky and not to light. You can do most projects on this mat.
The great thing about this mat when you order this one you get 2 mats in the pack. Depending on my level of crafting at the time these mats usually last me months.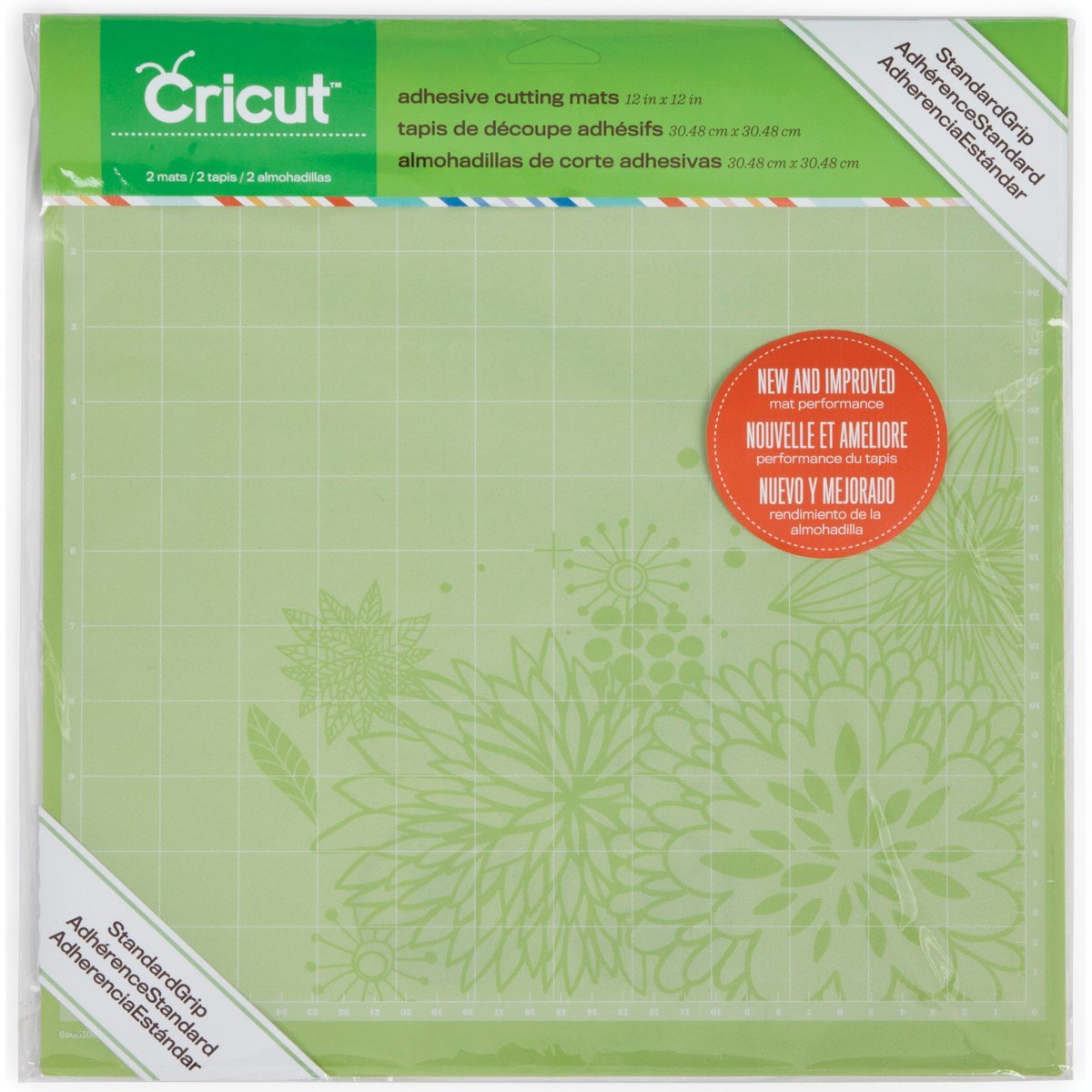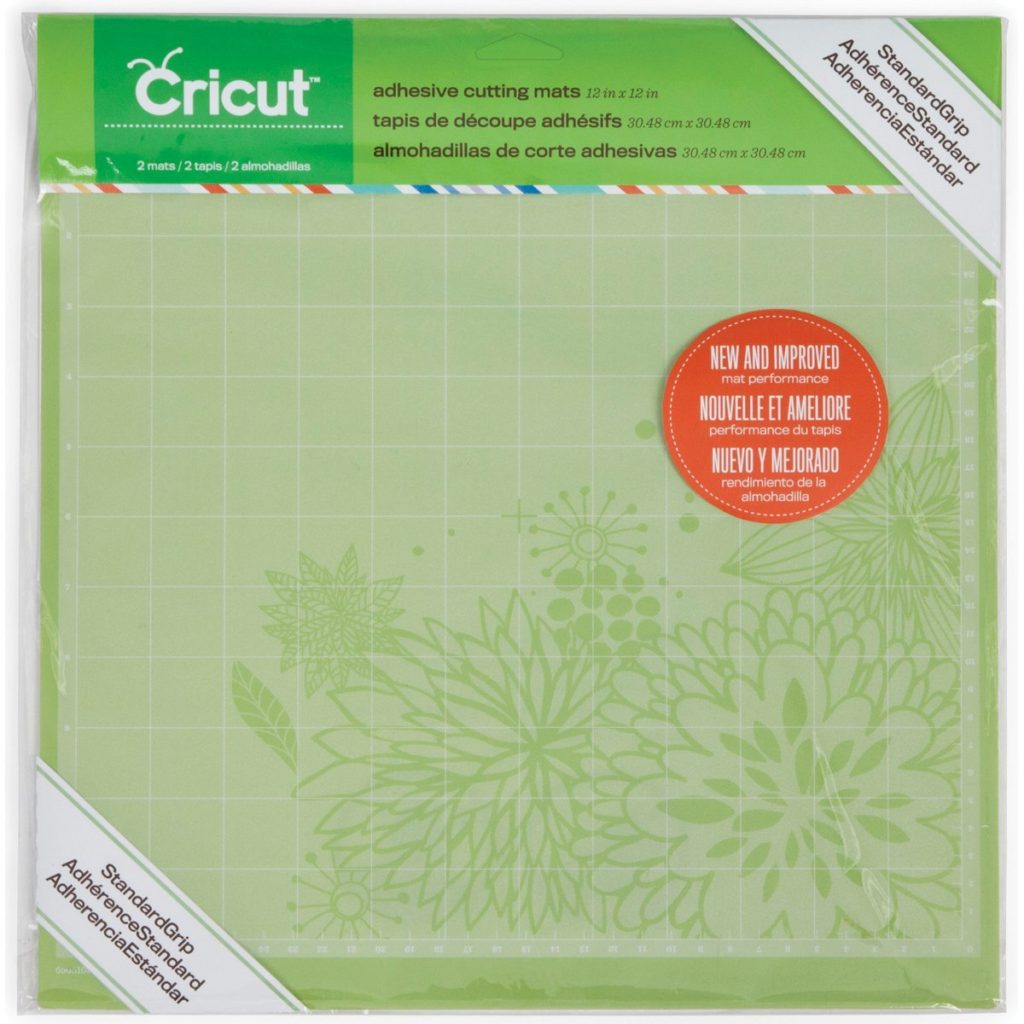 I've seen people who re stick their mats instead of having to buy more. I have done this, but usually end up getting the adhesive everywhere and it's just not the same. Why go through the time and hassle of trying to re stick it when you can just buy a new mat for $4 a piece. This 2 pack will run your about $12.99 at a hobby store. So I much rather pay around $8 than $13.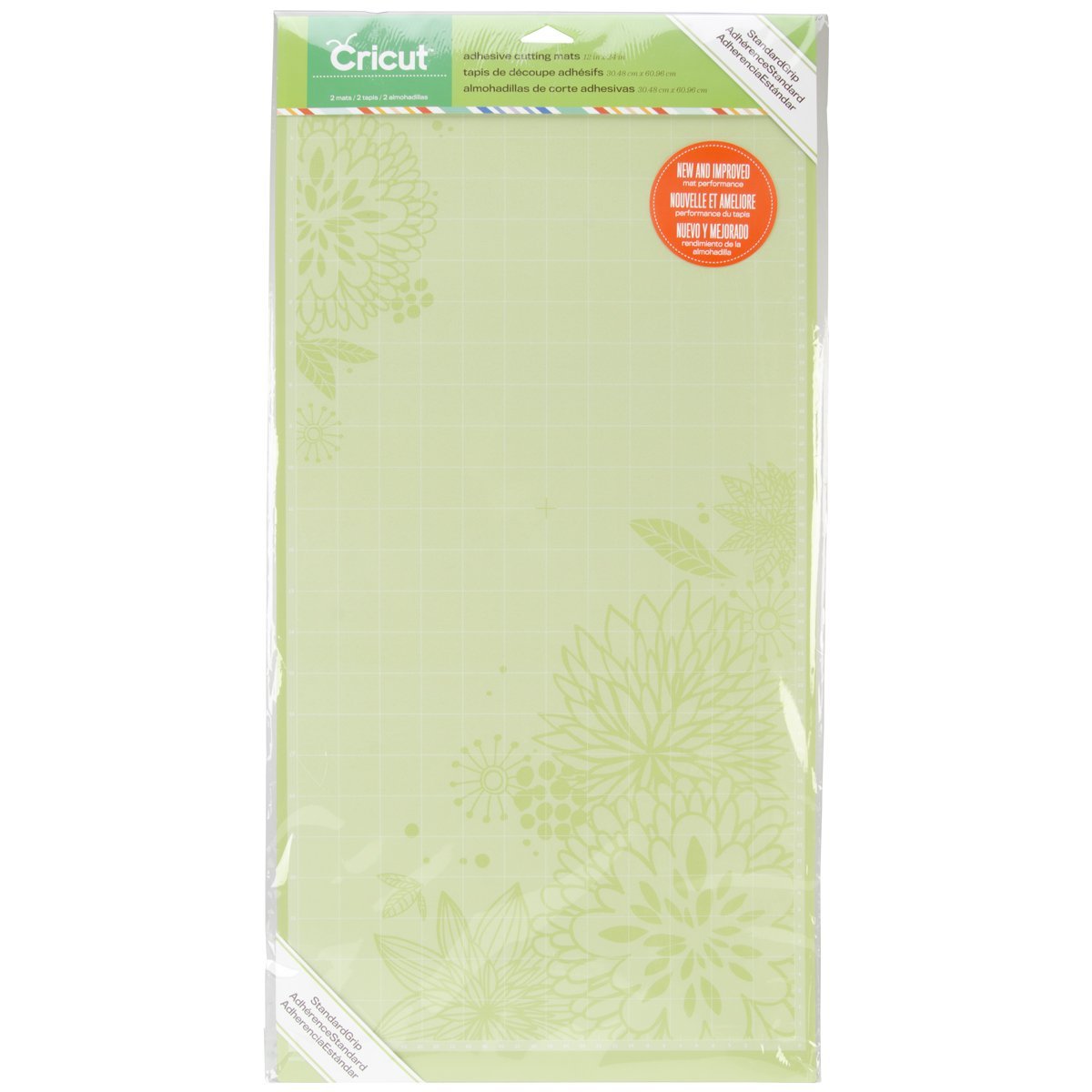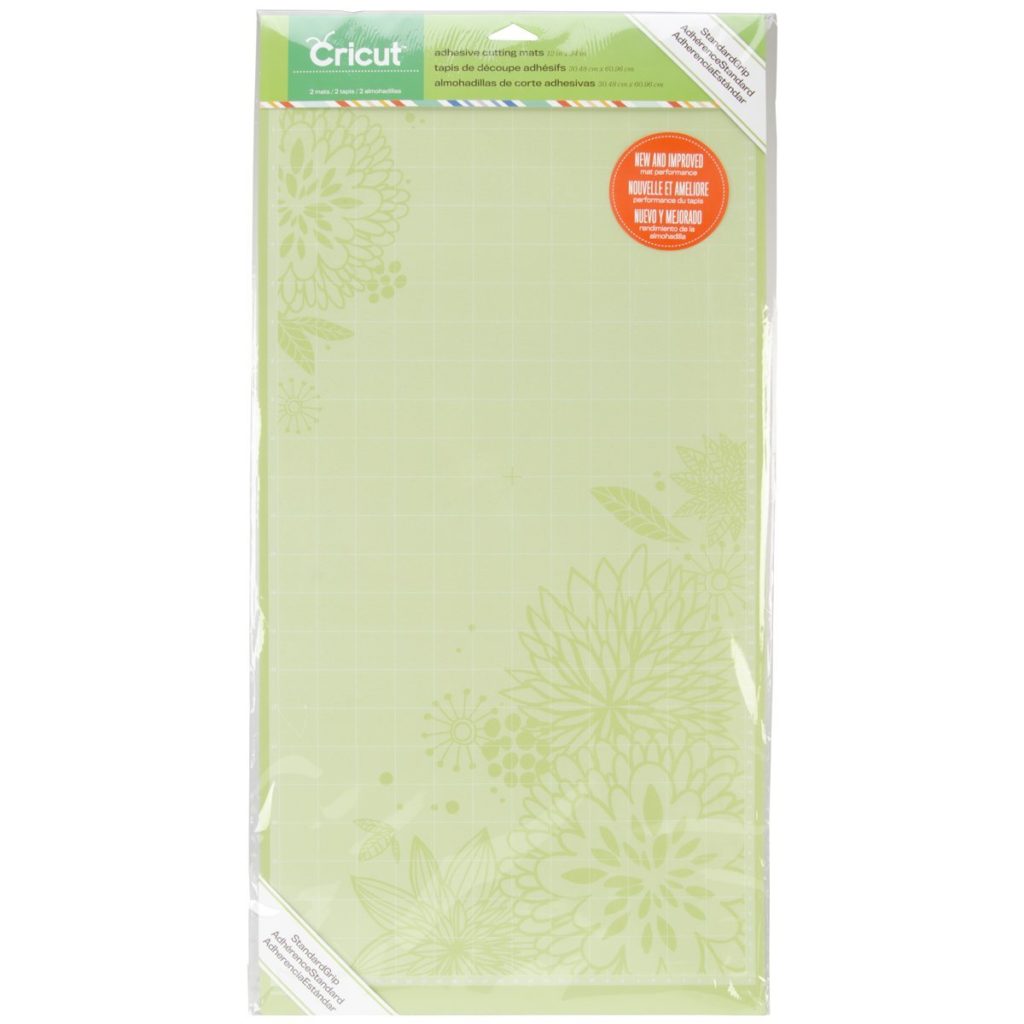 Now your long Cricut Standard Grip 12×24 mat . I don't use this as much, but is needed when doing any project that is connected and is longer than 12 inches. You may not realize you need this mat until you actually need it.
You get 2 mats in this one too. I've had my long mats for over a year and still have only used 1 mat and it's plenty sticky. So these long mats are going to last awhile. Not a ton of savings here only about .89 cents, but savings is savings.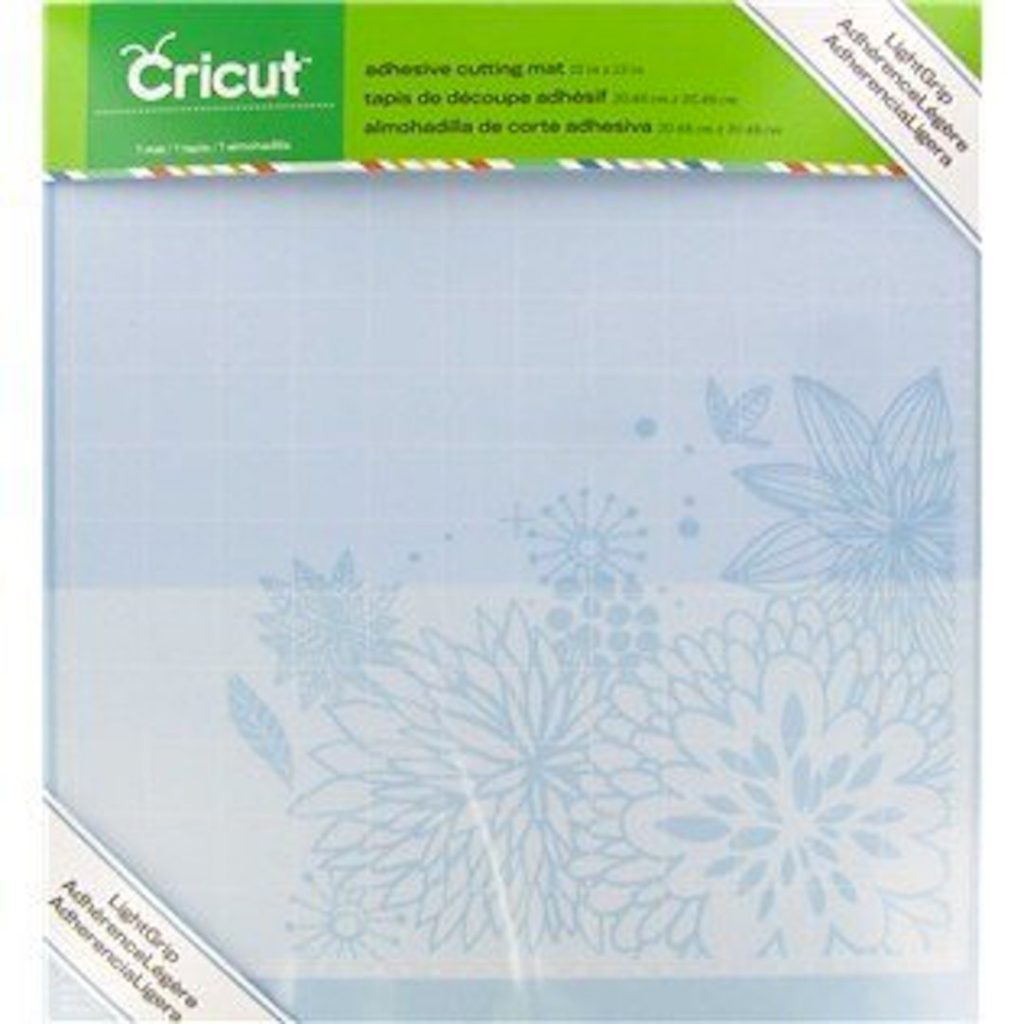 The Cricut Light Grip Mat is perfect for those paper projects. The reason the standard mat isn't good for paper crafts is because it will curl your paper or even will rip it. Now if your standard grip mat is nice and worn out and has little stick than you can use it on your paper crafts, but it might not even hold the paper well enough.
That is what the light mat is great for. The sad part this only comes with 1 mat. I think in my whole Cricut lifetime I've only owned 2 of these because they last. Here you can save $2 compared to the craft stores.
Tools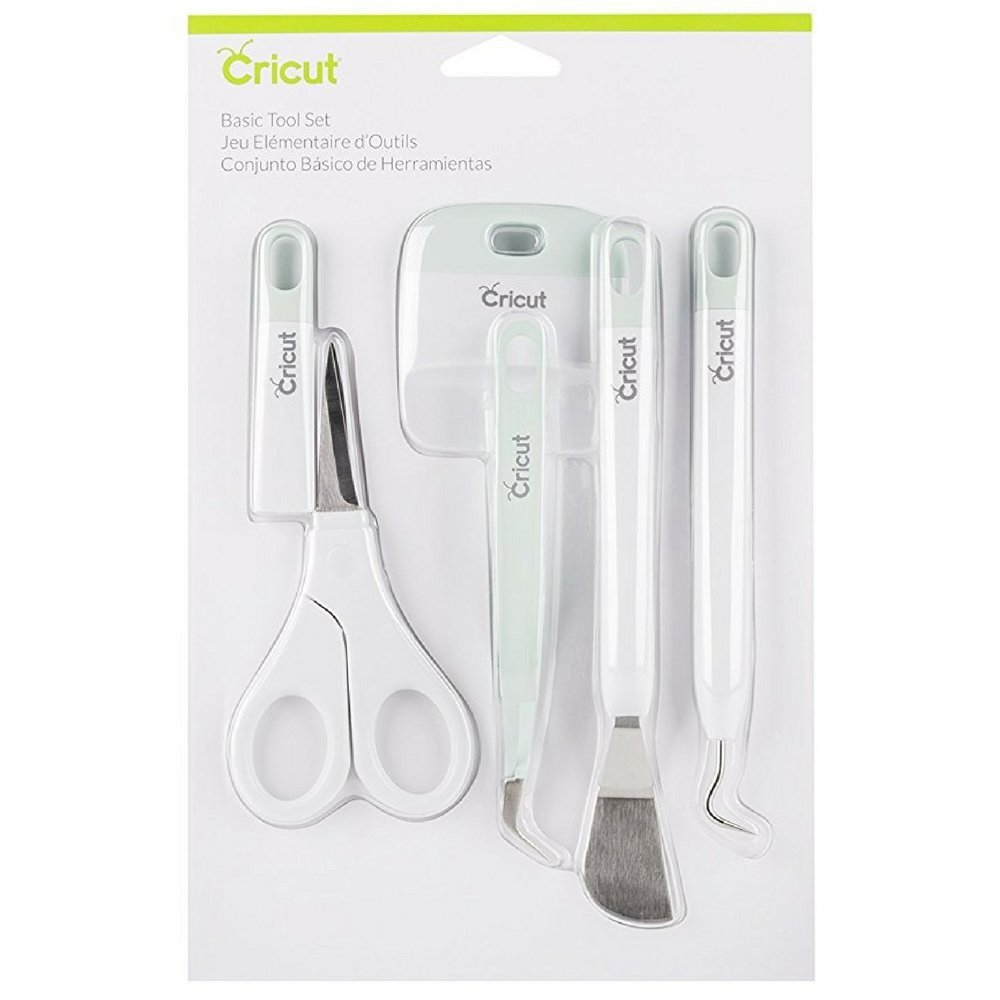 One good package of tools is this Cricut Basic Tool Set . Three of these tools I use almost every time I use my machine. My weeder tool is a life saver. Weeding is when you're picking out the parts of the cut usually the parts you don't want. This sharp end tool makes it easy to pick out those pieces instead of trying to do it with your finger nails.
Next the spatula is great for paper crafts. Let's say you had cut out a bunch of stars and after you tell off the excess paper you want to take the stars off the mat. If you try to just pull it off the mat with your fingers you might damage the paper. So you use this little tool to just under the paper piece you want to help lift it off.
My other favorite is the scrapper. Great for paper crafts too. After cutting out and getting the part of the paper off the mat that you want to keep this tool is used to just scrap off the mat the left over pieces in one swipe. This saves you a lot of time. This tool set is $19.99 compared to $24.99 at the craft stores.
Transfer Paper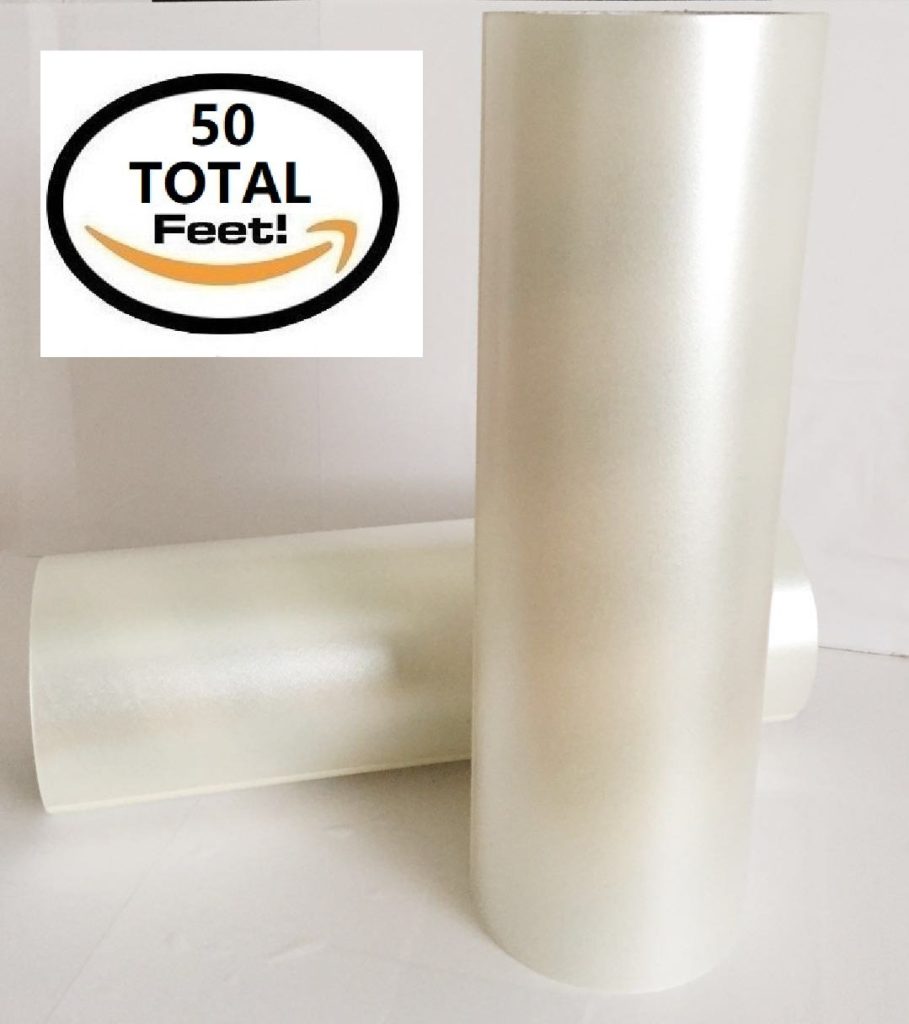 If you're wanting to do projects with sticker/adhesive vinyl you'll need to have Transfer Tape Roll 12″ x 50 Feet. After you cut out your project and weed it you will cut out a piece of transfer tape enough to cover the whole surface of your project. You want to smooth this out as best as possible to prevent bubbles. You scrapper is a good tool to use to smooth it out.
Now you can pull the transfer tape off and you're sticker should come along with it. Now you'll be able to put your sticker on whatever you are making and firmly scrap over to get it to stick good on whatever item you are putting it on. I always saved my transfer tape that I just used because it can be used for a future project as long as its still sticky. Less money spending on more transfer paper.
The Cricut brand transfer tape is good. The only problem I have found you only get 4 feet of it for a little over $7. So for just double the price you can get 50 feet of transfer tape. I have this transfer tape and it works great. And I don't plan on running out anytime time with 50 whole feet. For a bonus they spend you a few pieces of sticker vinyl and you can never have too much vinyl.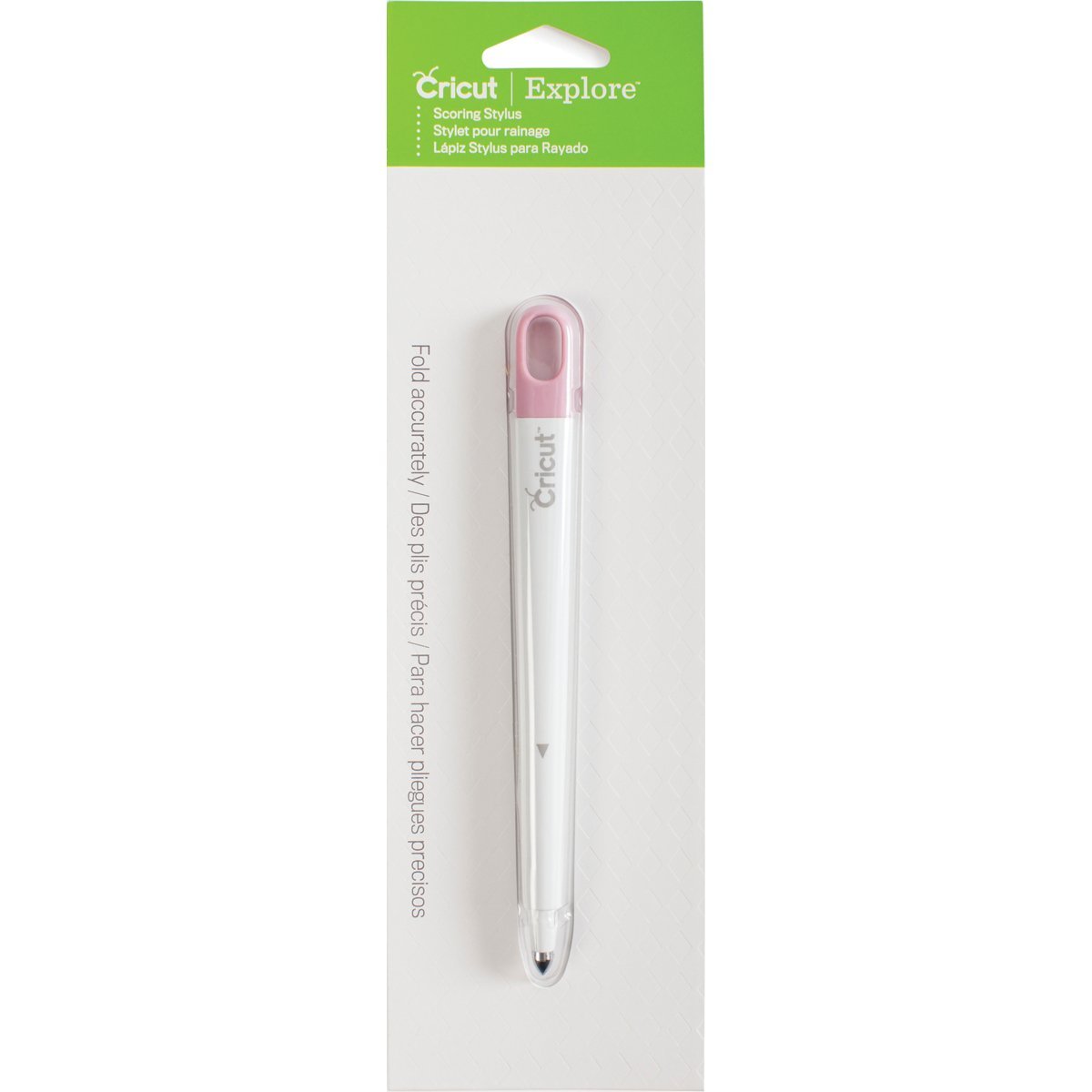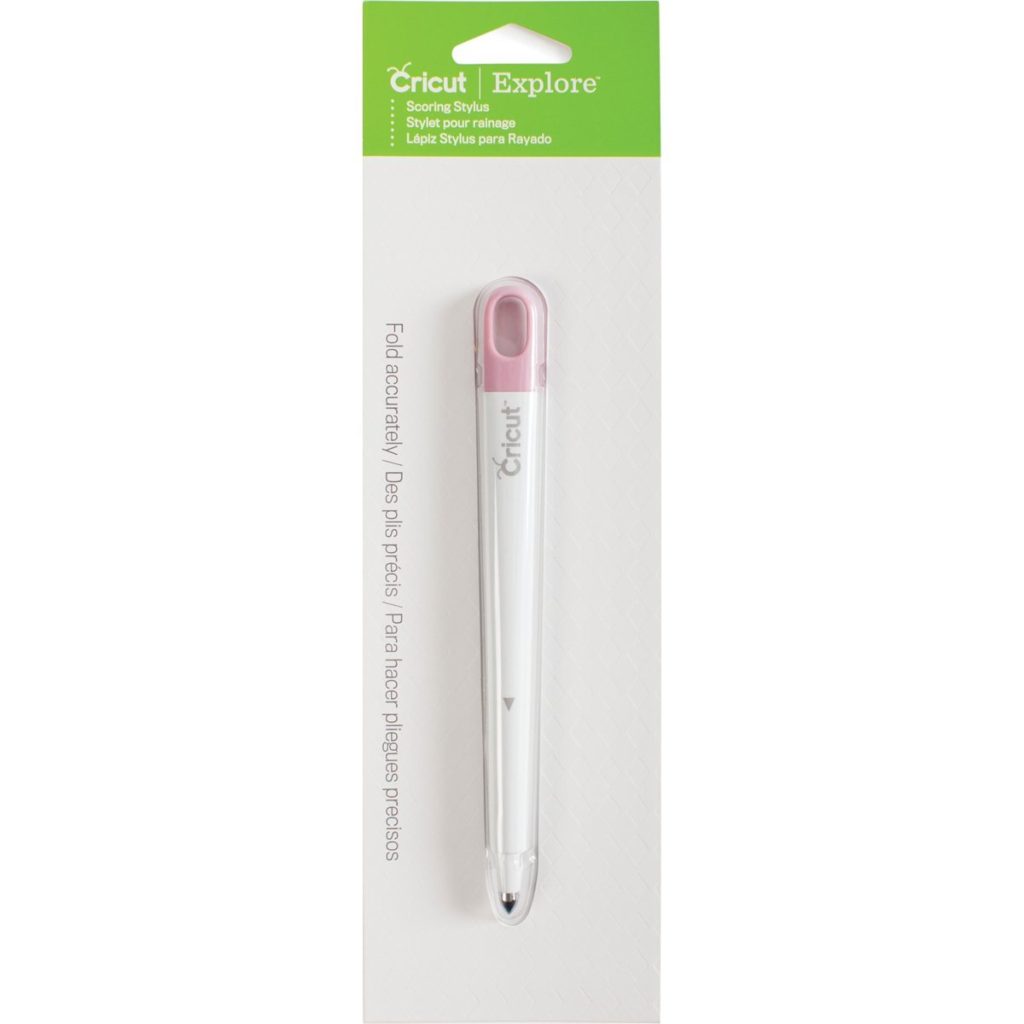 The Cricut Scoring Stylus made me confused at first. Let's say you pick out an already setup card project in Cricut access and you see a line with dashes all the way. That's a scoring line. It knows to use the scoring stylus, which looks like a pen, but is in fact a dull metal tip, no ink.
It's to make it easy to fold because it puts an indention in the paper. Even if you completely design your own card you can add your own score line by pressing the insert shapes button and look for the line with dashes. At Amazon you can get this for $5.29 compared to $8.99.
Since this post was created Cricut has came out with a scoring wheel. I have no purchased this one yet only because my scoring pen is still doing the job for me.
Pens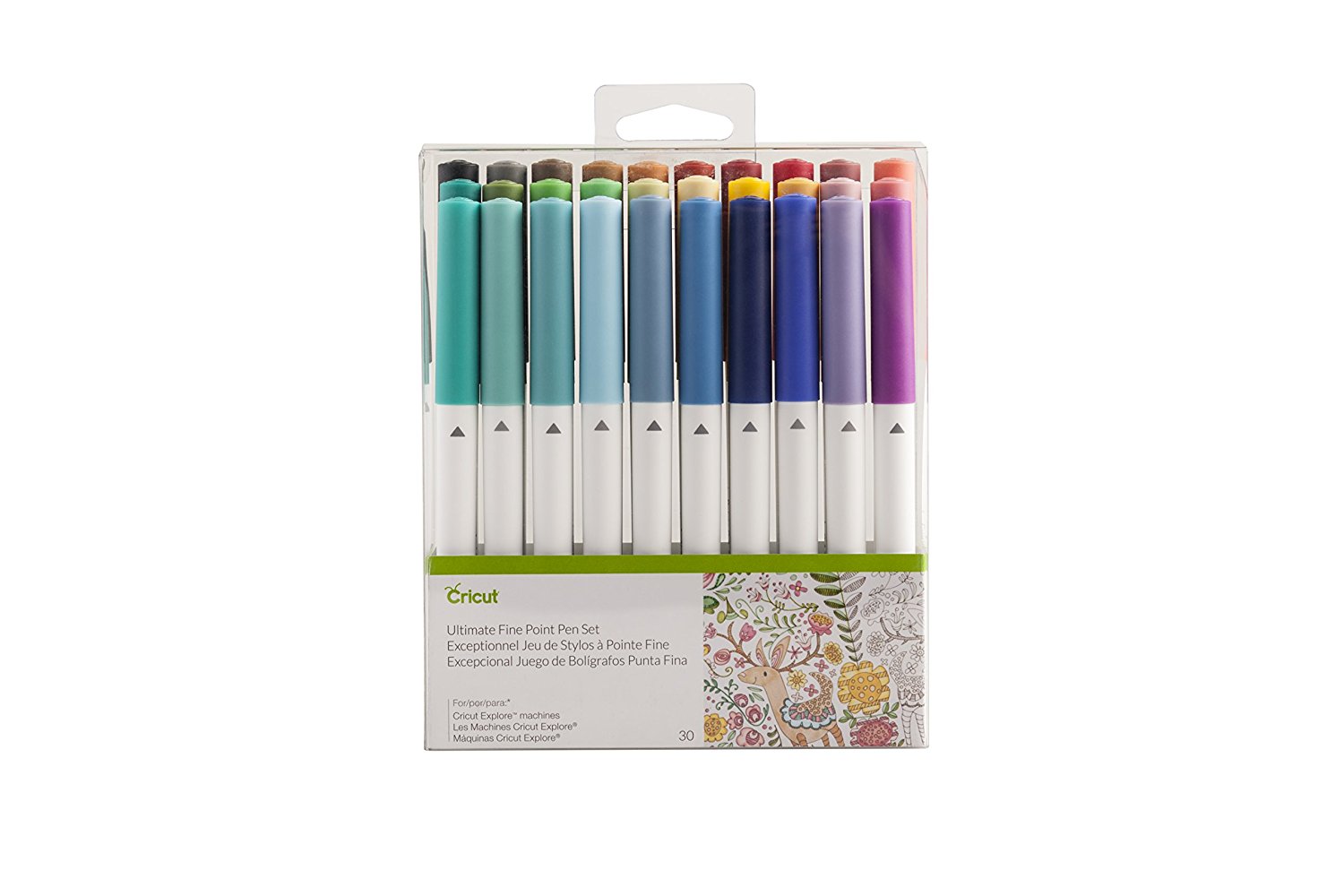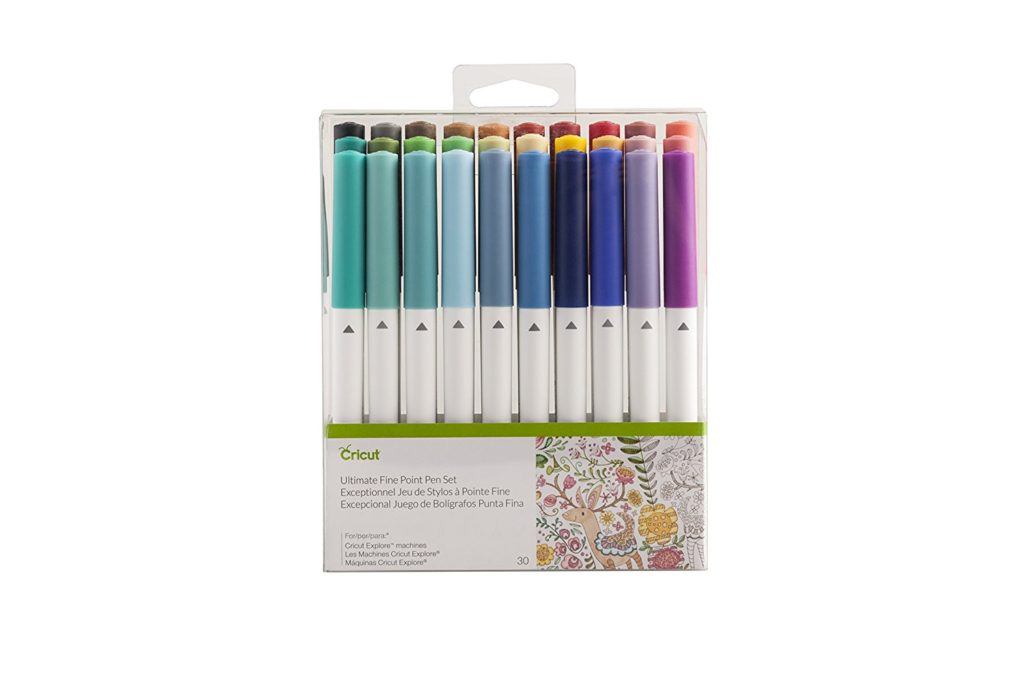 If you're big into paper crafts you'll want to get you some pen sets. They come in different point sizes and colors. For small font size you're going to want to use a fine point. This is a great Cricut Ultimate Fine Point Pen Set. You will save around $6 on this set through Amazon.
HTV- Heat Transfer Vinyl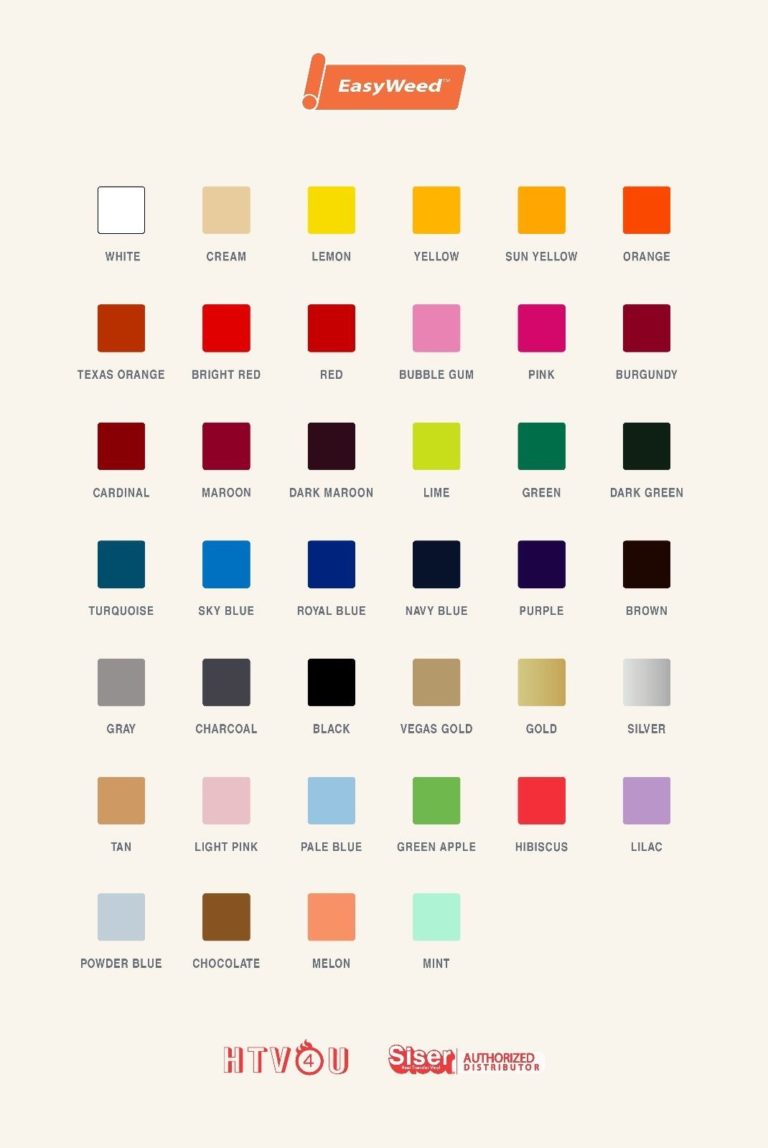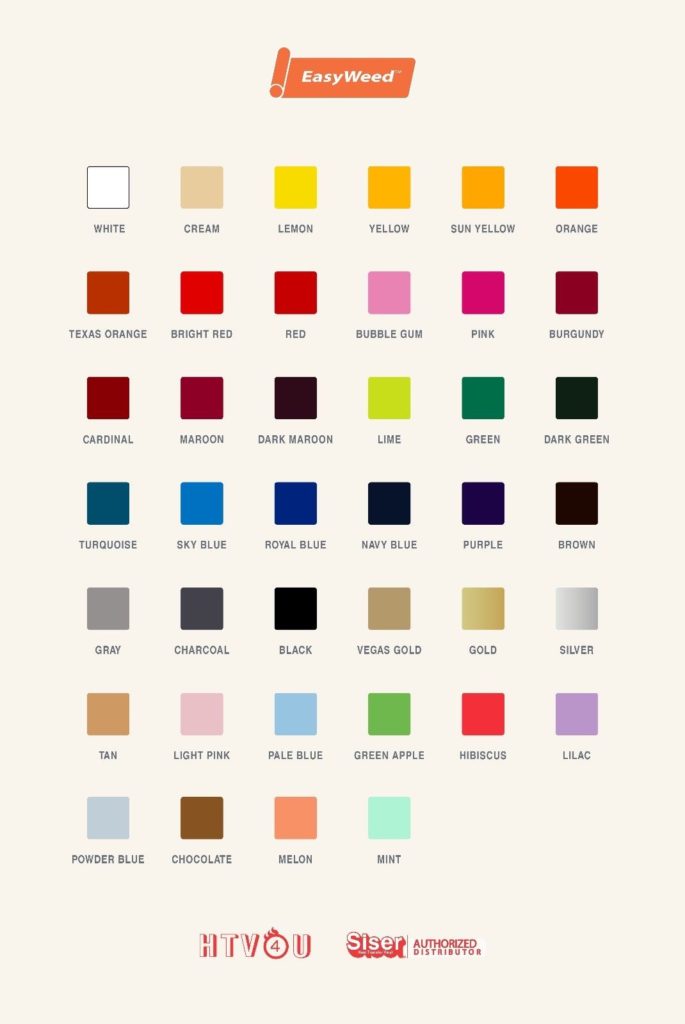 Now what about HTV (heat transfer vinyl)? This is what you will need to make custom clothing or other fabric items. This is what I use the most of because I love making shirts and people always ask me to make shirts for them. The cheapest I have found is from this seller on ebay. The more you buy the cheaper it gets too.
The good thing about this company is they let you mix and match what colors you get. So for this listing you get 10 yards of 15 inches for only $65.10 with free shipping. That's only $2.17 a foot. You're going to pay around $12.99 for a 12×19" piece of vinyl for Cricut brand.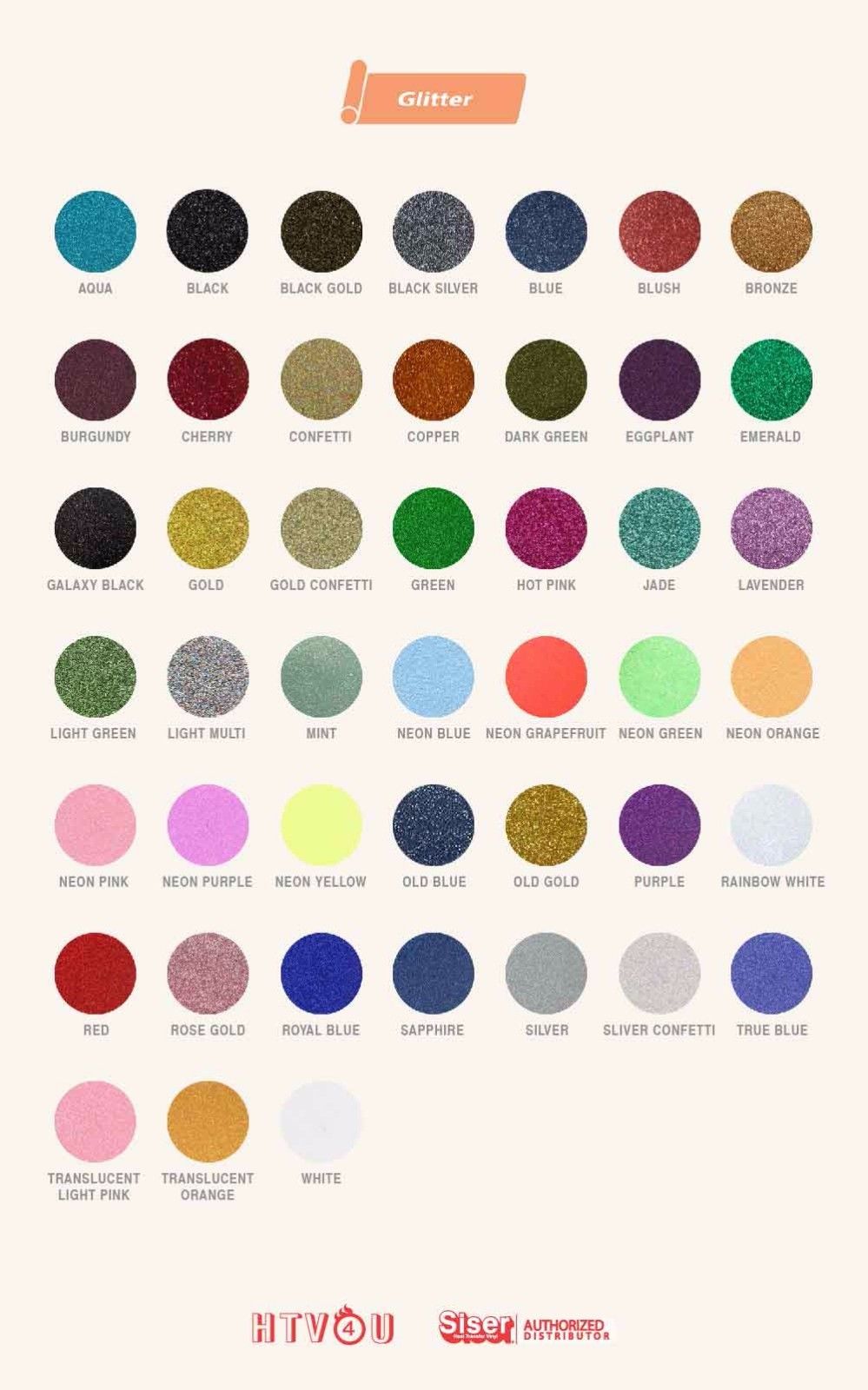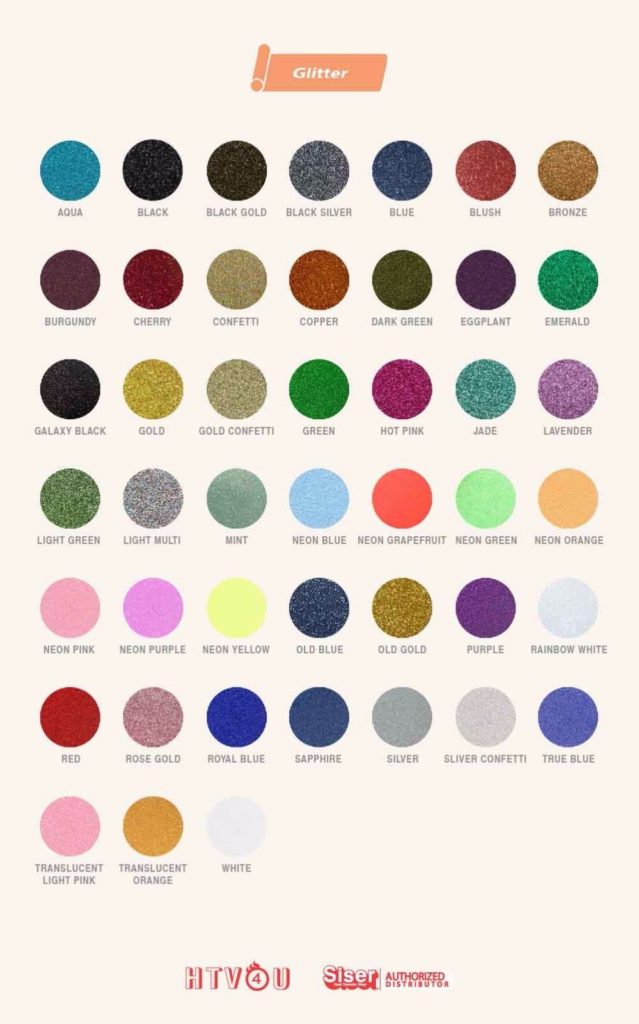 Also when it comes to HTV there's glitter vinyl. I love glitter vinyl. I have so many different colors and use glitter HTV whenever I can. Here you can get 5 yards of 20" for $57.75, that's $3.85 a foot. The Cricut brand vinyl is around $15 for a 12×19" piece. Talk about a huge money saver.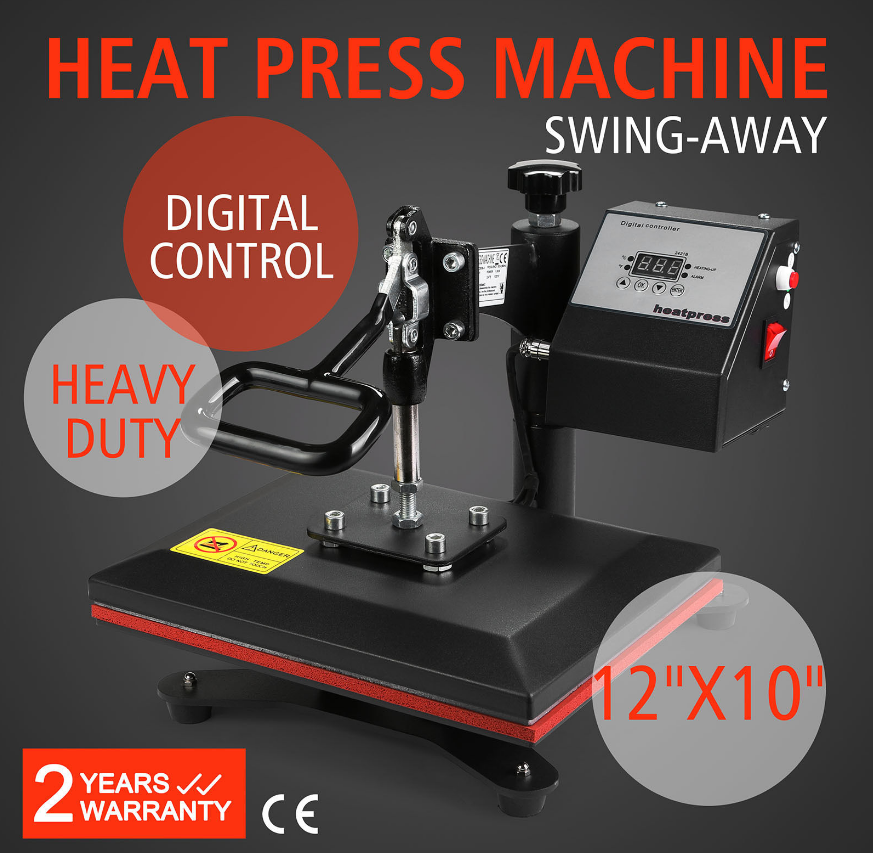 I highly recommend investing in a heat press. When I first got my Cricut I couldn't wait to make a shirt. So I pulled out my iron and turned it up all the way and went to town. I went over the vinyl over and over again and it still wasn't sticking. Took me 15 minutes to finally get it to stick. Way too much time wasted. So I jumped online and found a heat press. Talk about a game changer.
With a heat press it only takes seconds for your image to be set to whatever you are putting it on. I will never use an iron again. Where ever you buy your vinyl from should tell you what temperature to use, what pressure and for how long to press. This is the heat press I have.
Adhesive Vinyl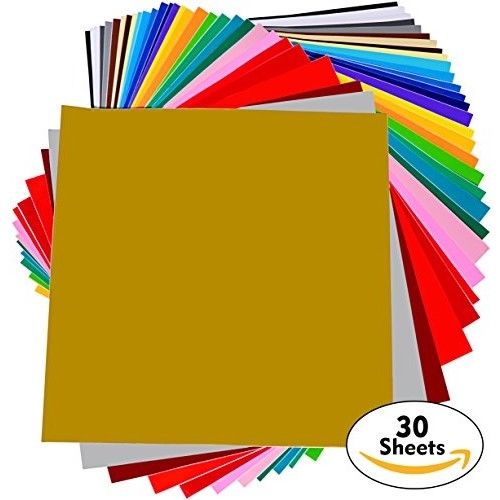 When it comes to adhesive/sticker vinyl I suggest starting with a sampler pack of all sorts of colors. Here you get 30 sheets for $17.01. I'm still working off my original sampler pack I bought when I got my first Cricut.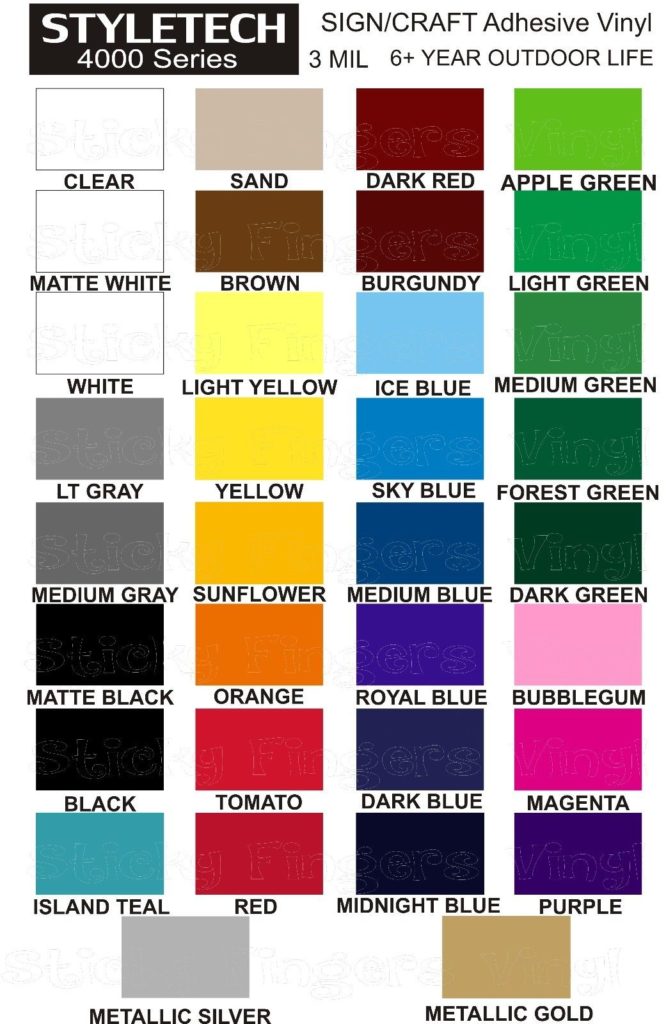 Of course I have ran out of some colors and have gotten re stocked on colors I use more than other, which is when I buy from these people. You can get a 5 foot roll for $6.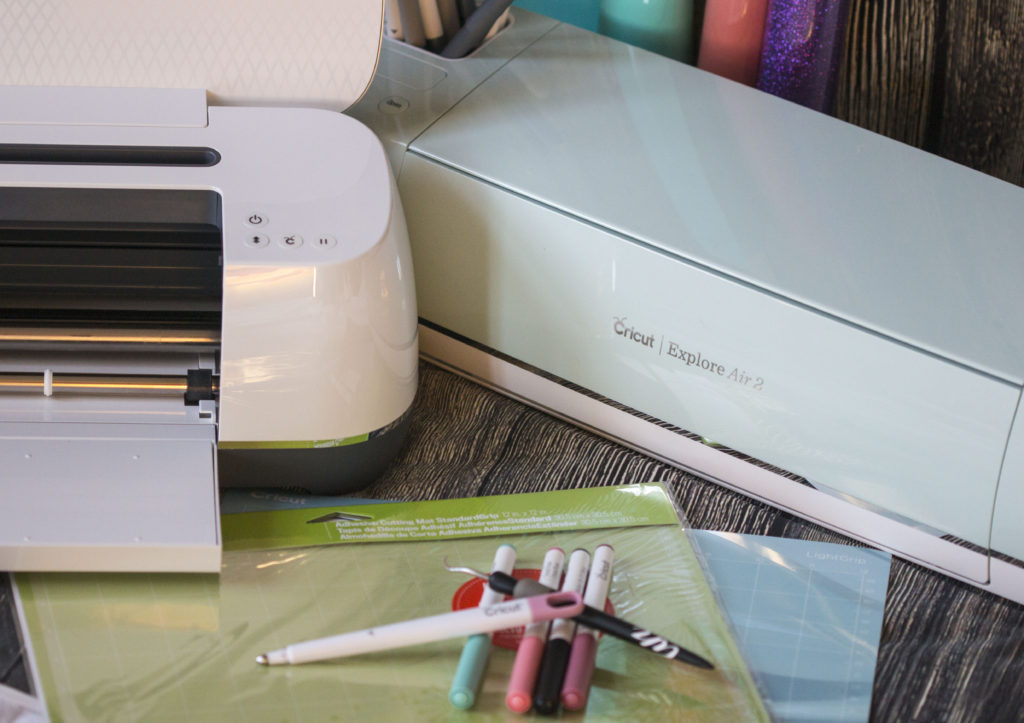 Hopefully you found this post helpful on the supplies you need at the best price to get started on all projects Cricut. I hope you enjoy your Cricut as much as I have with all of mine.
Want some Cricut projects to work on?