Cricut Dollar Tree Valentines
Make these super simple Cricut Dollar Tree Valentines in no time to add a personalization to your kid's valentines.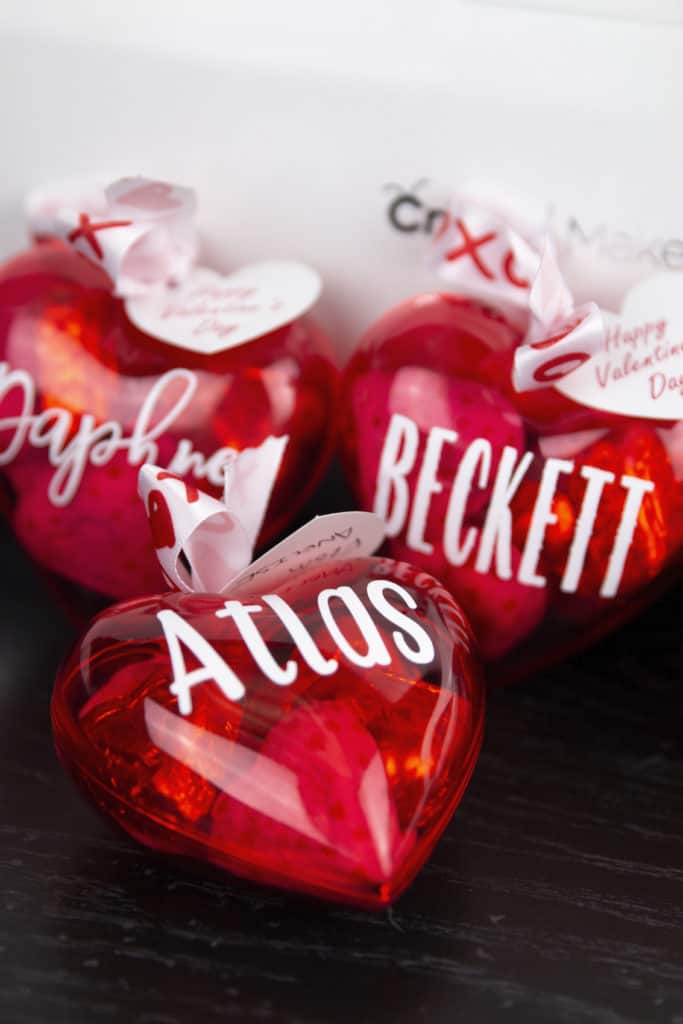 Valentine's Day is right around the corner and I'm always thinking of unique Valentine's gifts/cards to make for the kiddos. After a trip to my local Dollar Tree I found these cute fillable heart shaped containers and thought of the perfect personalization for these.
Why These Cricut Dollar Tree Valentines Work
They are so simple to make. The assembling of these literally take under 2 minutes. Your machine cutting out the names and weeding them take longer than putting them together.
The cost is at under a dollar for each one. How many other personalized Valentines can you get for under a dollar?
Not everyone has a Cricut (even though it seems like everyone does) so the chance of you making the same thing as another kid in the class is unlikely.
These are personalized which what says more you care than something personalized?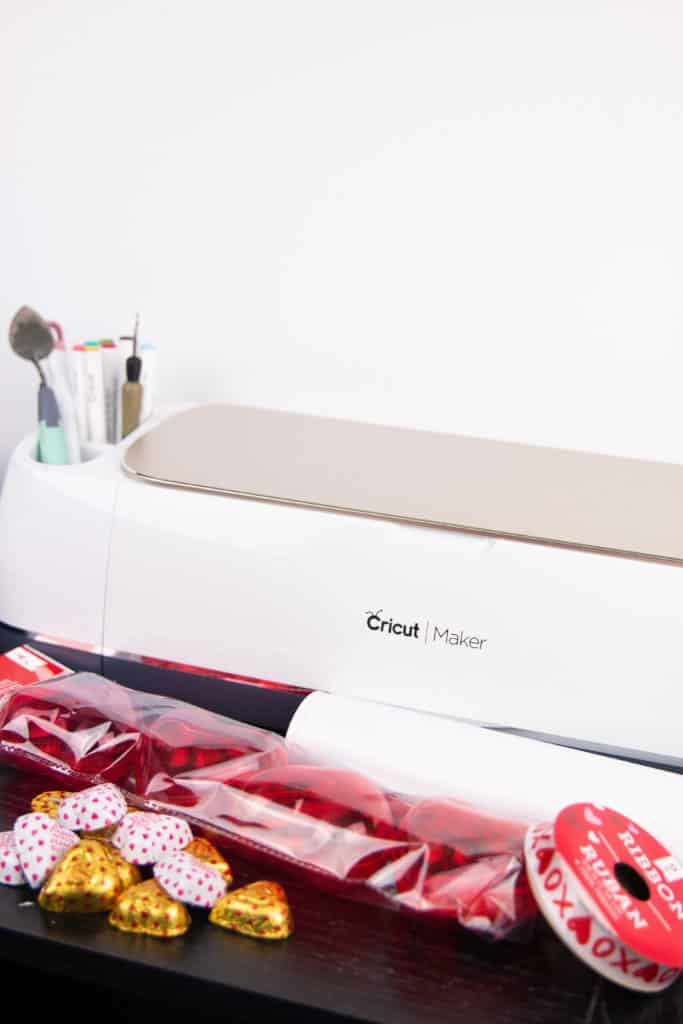 Supplies needed:
Cricut or Silhouette Machine– Any type of machine will work
Adhesive Vinyl– I chose white to really make the name pop
Transfer Tape– I use this Frisco Transfer tape
Dollar Tree Fillable Red Hearts– they come with 4 in a pack for $1
Valentines Ribbon– I picked up this roll at Dollar Tree for a $1
Candy or Toys– something to fill up the heart with

How to Make These
Step 1: Start by opening up a new project in Design Space and start typing out the names you need. I suggest making separate text box for each name so you can adjust the size for each name. They need to be around 2 inches wide and 1 inch tall
Step 2: Pick what font you want to use and if it is a skinnier font I suggest making it bold so it's easier to weed. The fonts I used were; Marshall- Moon Flower, Beckett- Farmhand Sans, Atlas- Care Around, and Daphine- Hafizan Script. All of these, but Farmhand Sans (Farmhand Sans is a Adobe font) can be found on dafont.com. If you don't know how to download fonts and use them in Design Space read this post Cricut Explore Air- Free Fonts.
Step 3: Cut out all the name you need and weed them.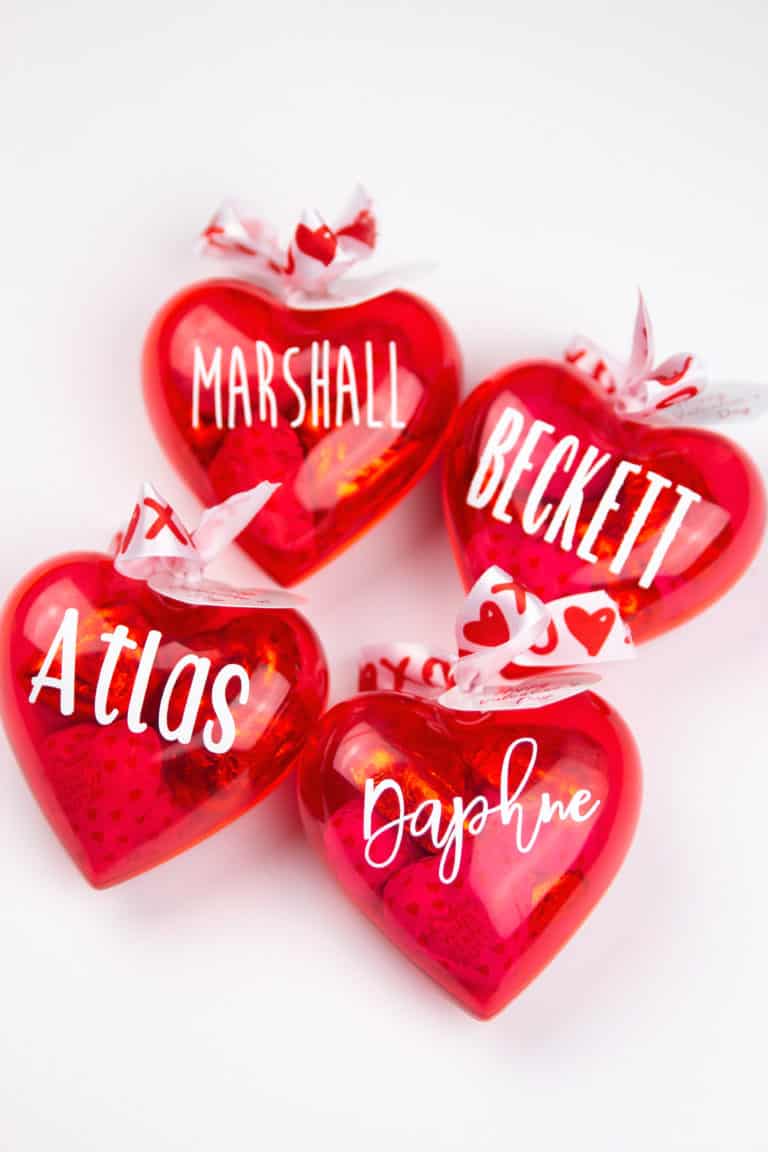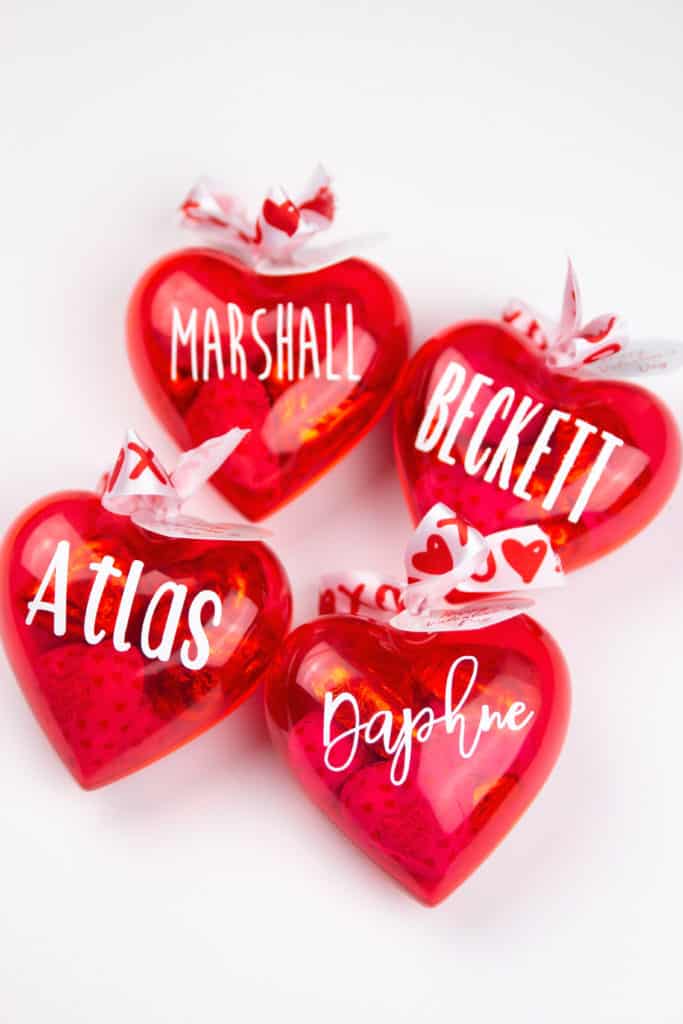 Video How To:
Assembling Cricut Dollar Tree Valentines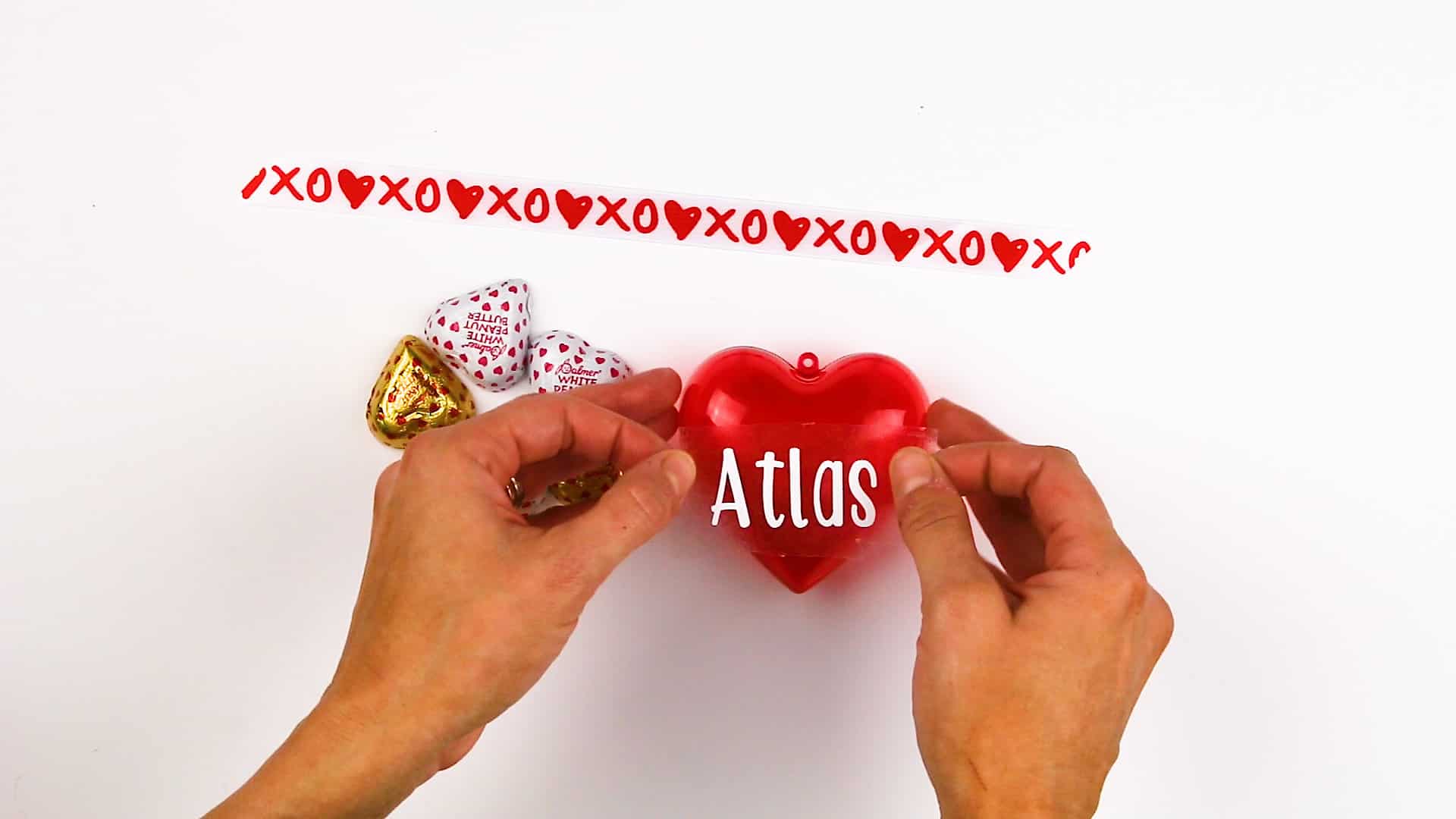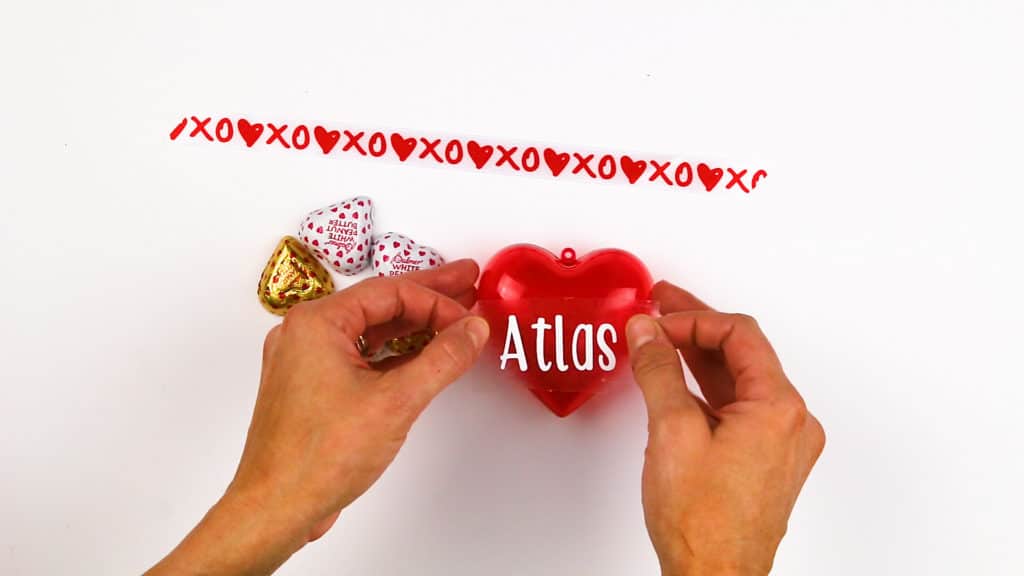 Start by taking one of the cut out and weeded names and take a piece of transfer paper and put it over the name and peel off. Center it on the plastic heart and press it down and peel off the transfer tape.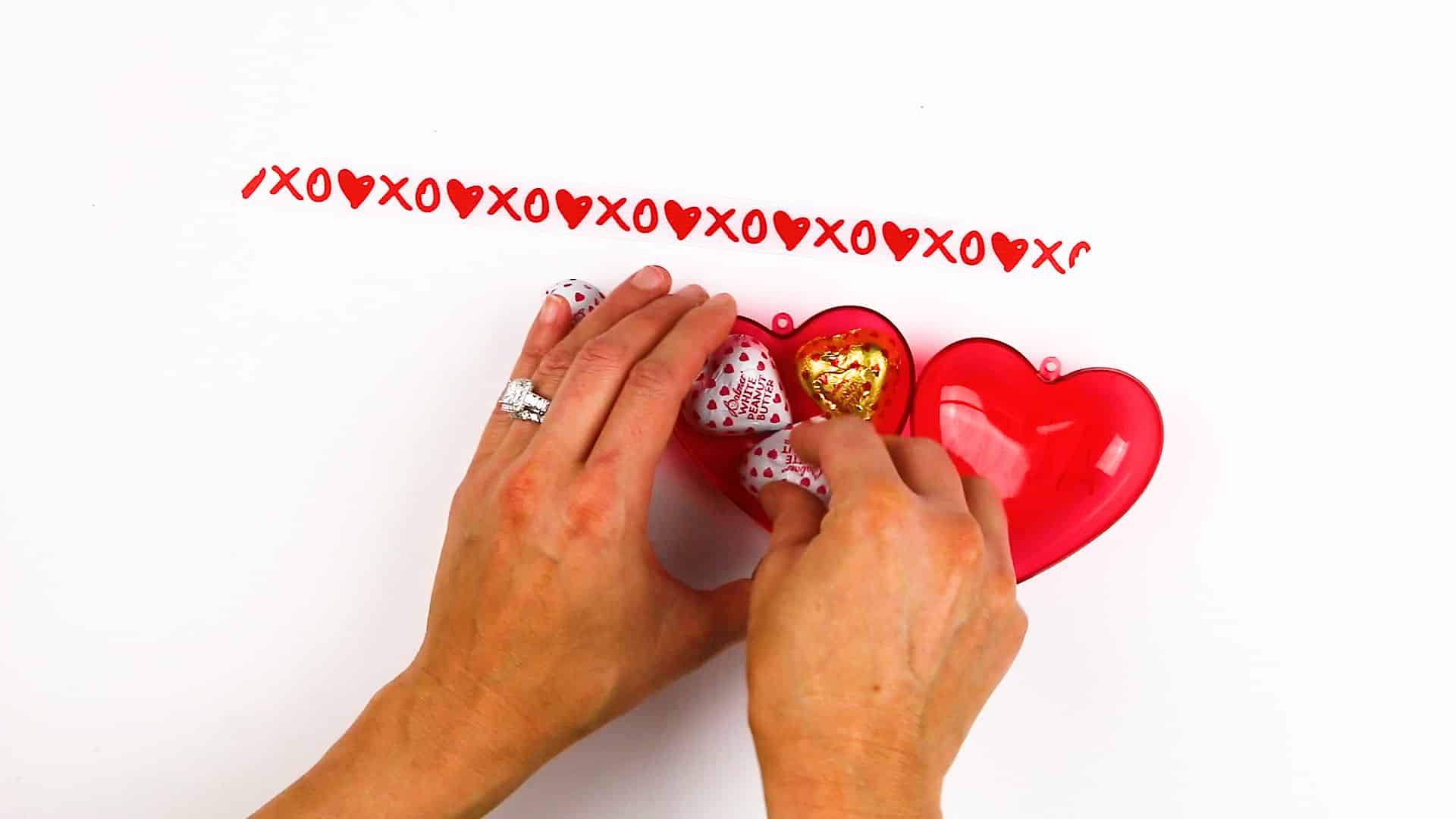 Fill the plastic heart with your choice of candy or toys and close shut.
The paper card stock that is included with the plastic hearts write From: on the back with the name of the person it is from.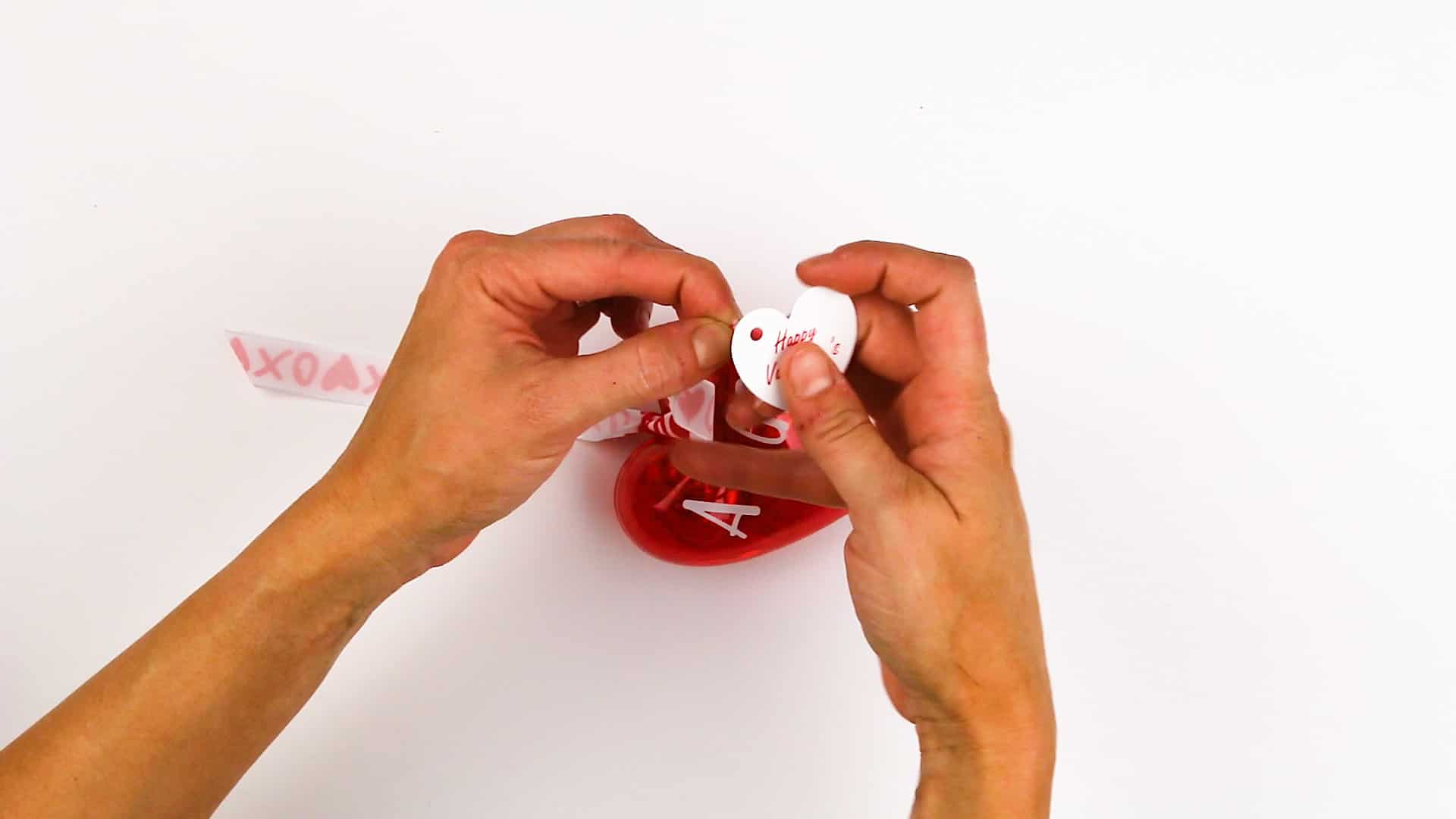 Take about 10 inches of Valentine ribbon and string it through the heart top and the paper heart and tie into a bow.
And that is it. They literally take under 2 minutes to assemble and are so cute. You could even make these and sale them to others for people who don't have a Cricut.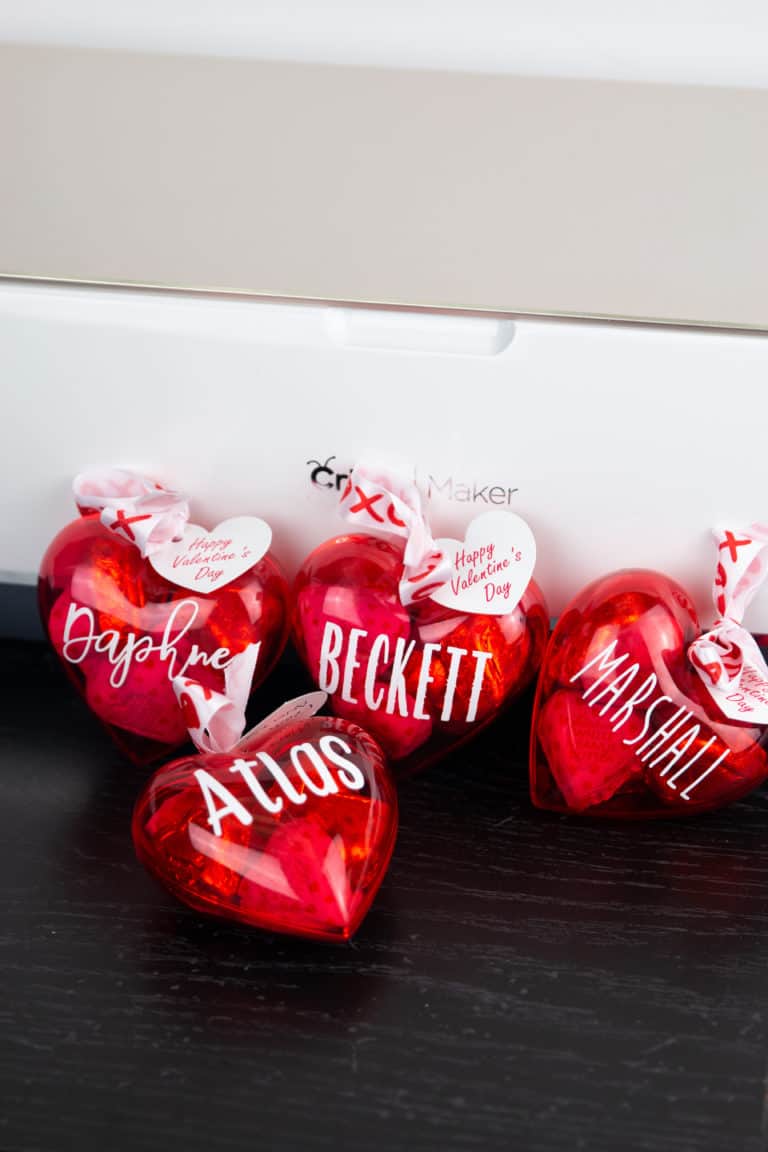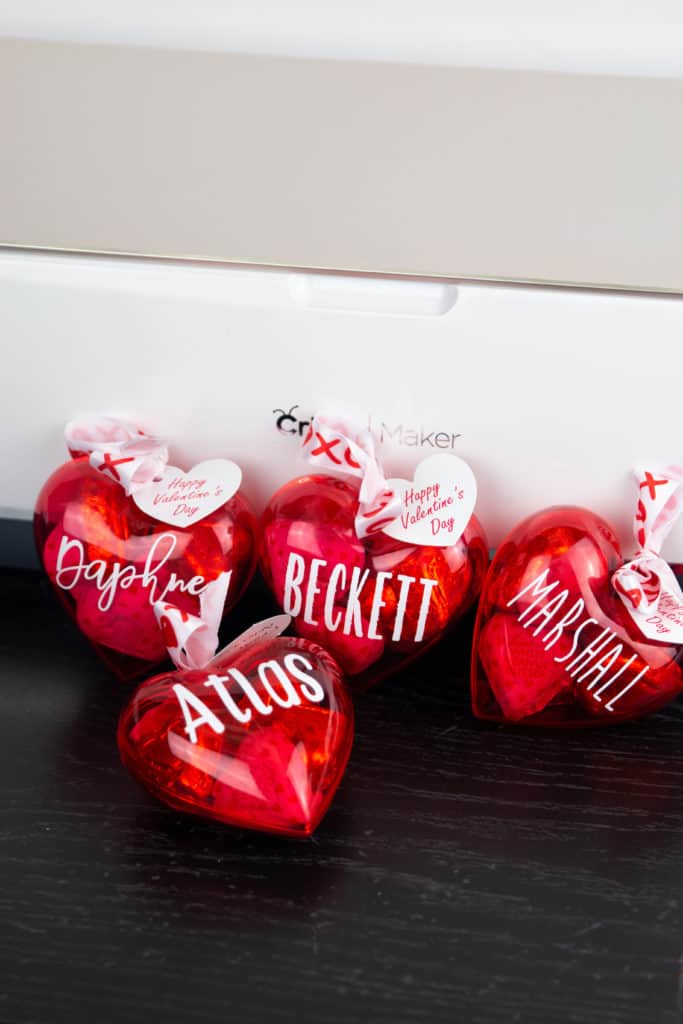 Need More Valentine Ideas?
Baby Shark Valentines
Printable Cheese Dip Valentine
Crab Stuffed Lobsters
Best Steak Marinade