A collection of free cursive text you can download and use on your computer or use in Cricut design space.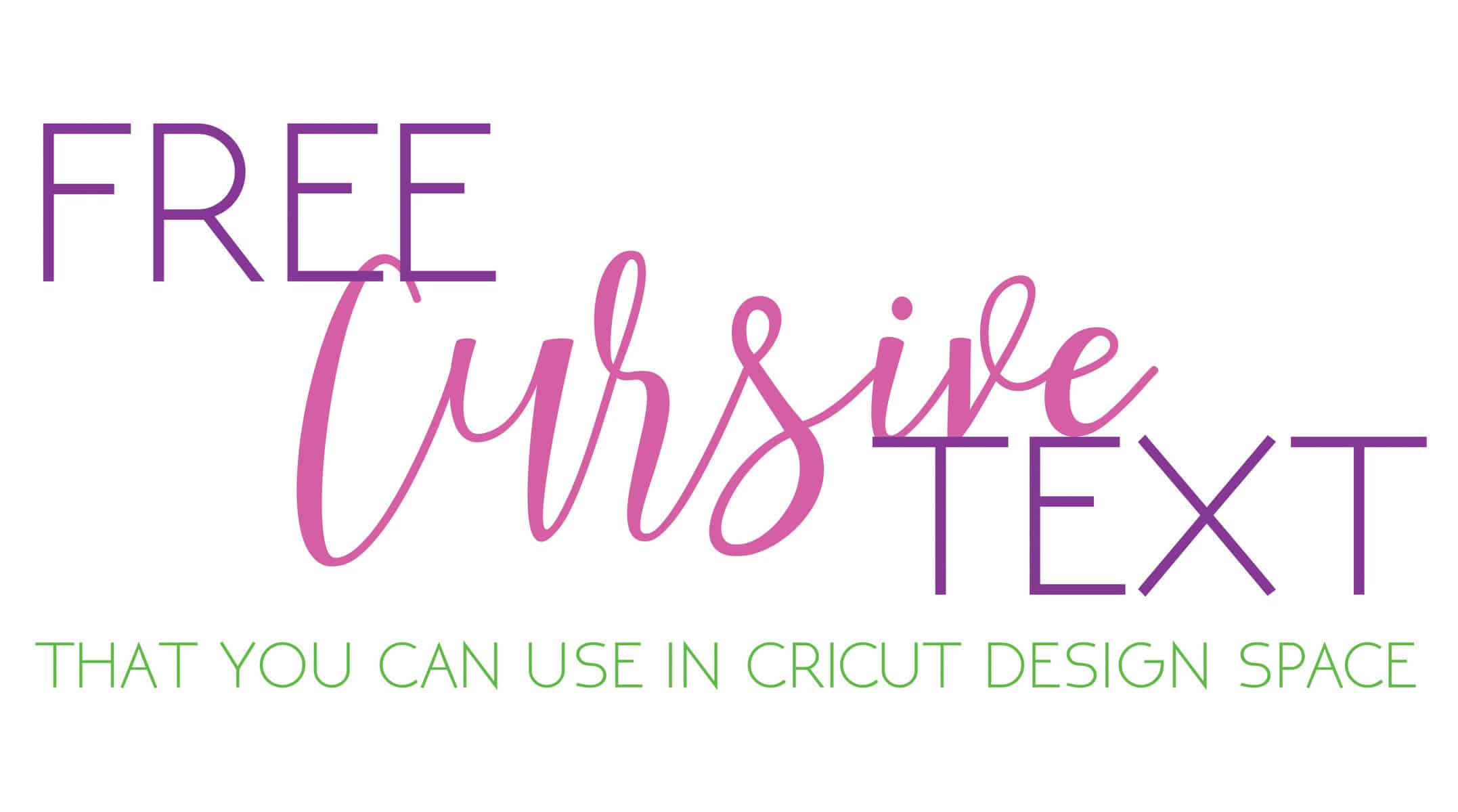 I'm always looking for new fonts to use in Photoshop or with my Cricut projects. One of my favorite types of fonts to use are cursive text fonts.
There's nothing like a pretty connecting cursive text that can really make a project pop out.
Downloading fonts for Cricut Design Space
If you haven't downloaded free fonts before and used them in design space, then you are missing out. Why pay for fonts when you can download them for free right off your computer?
Here is a link to downloading free fonts with a step by step of how to download the fonts. Most important step is to always completely close out design space after downloading a new font and re open it. If you don't do this step the new fonts will not appear.
Here is a video tutorial below how to download a font and then use it in design space.
These fonts are for personal use. Each font has it own rules for using them for commercial use. It is usually a small one time fee.
All these fonts come from dafont.com which is a website I personally trust when downloading from. I have never had any problems when downloading from this site. Wish I could say the same about others.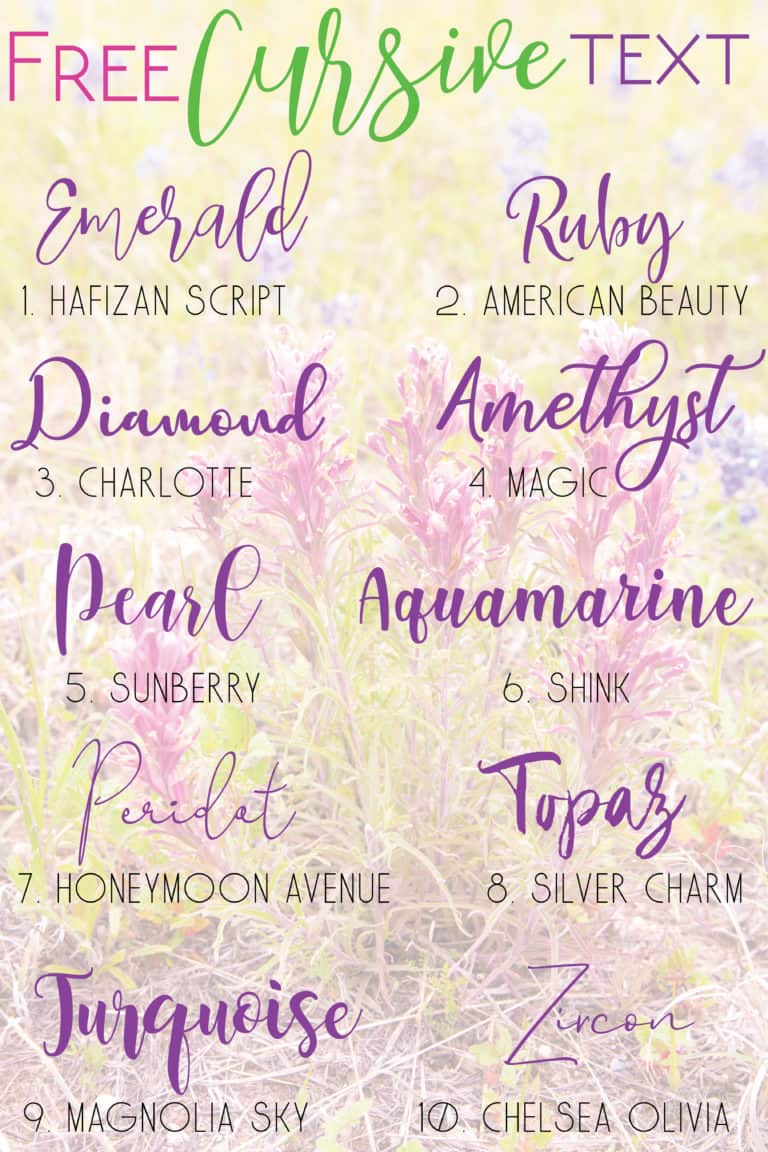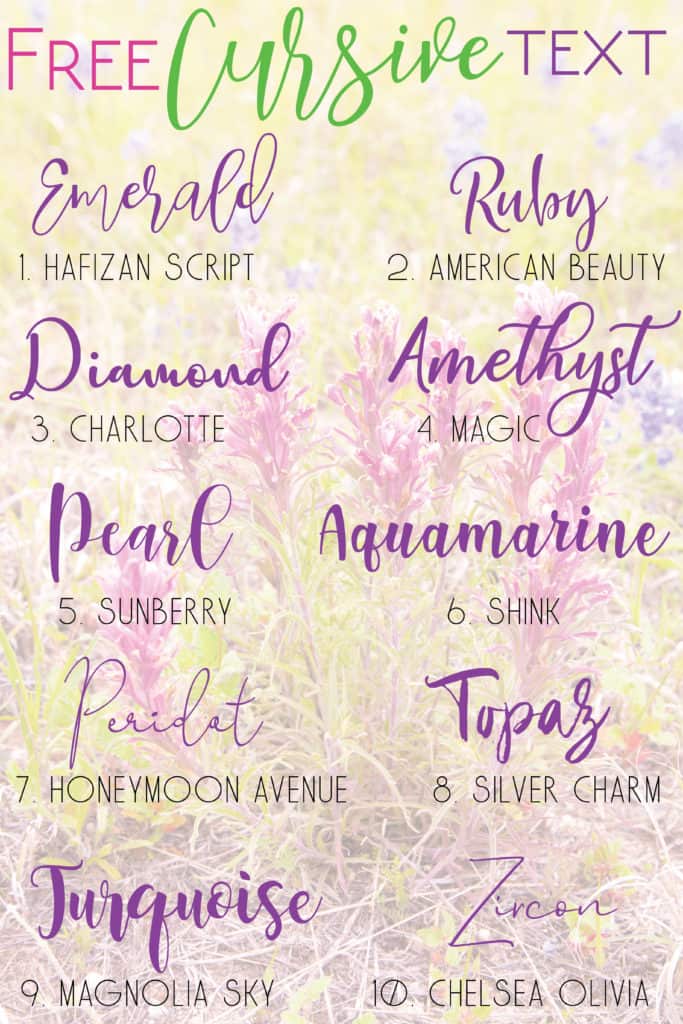 1. HAFIZAN SCRIPT 2. AMERICAN BEAUTY 3. CHARLOTTE
4. MAGIC 5. SUNBERRY 6. SHINK 7. HONEYMOON AVENUE
8. SILVER CHARM 9. MAGNOLIA SKY 10. CHELSEA OLIVIA
Want more free fonts? Check out these
Free Farmhouse Fonts
Free Pretty Fonts for Cricut
Free Signature Fonts
Fonts with Tails Included
Or check out my Cricut projects that you can make too!