Learn how to monogram using your Cricut Explore Air.  A few simple steps and you'll be monogramming everything.  Monogramming is great for personalized gifts.

If you haven't noticed we are in a world of monogrammed EVERYTHING! Sales of items being sold with a personalized monogram have sky rocketed. Just take a look at a lot of the items on Etsy. So many of the items sold, mostly clothing items, come with a personal monogram. Today you will be learning monogramming with Cricut.

Of course I've jumped on this bandwagon as well. Talk about giving great Christmas gifts to all the women in your life. Everyone loves something that was especially made for them and cannot be used for anyone else since their initials are branded on it.
In this post I'm going to show you how to create a monogram in your Cricut Design Space. After that the amount of things you can create with a monogram will be endless.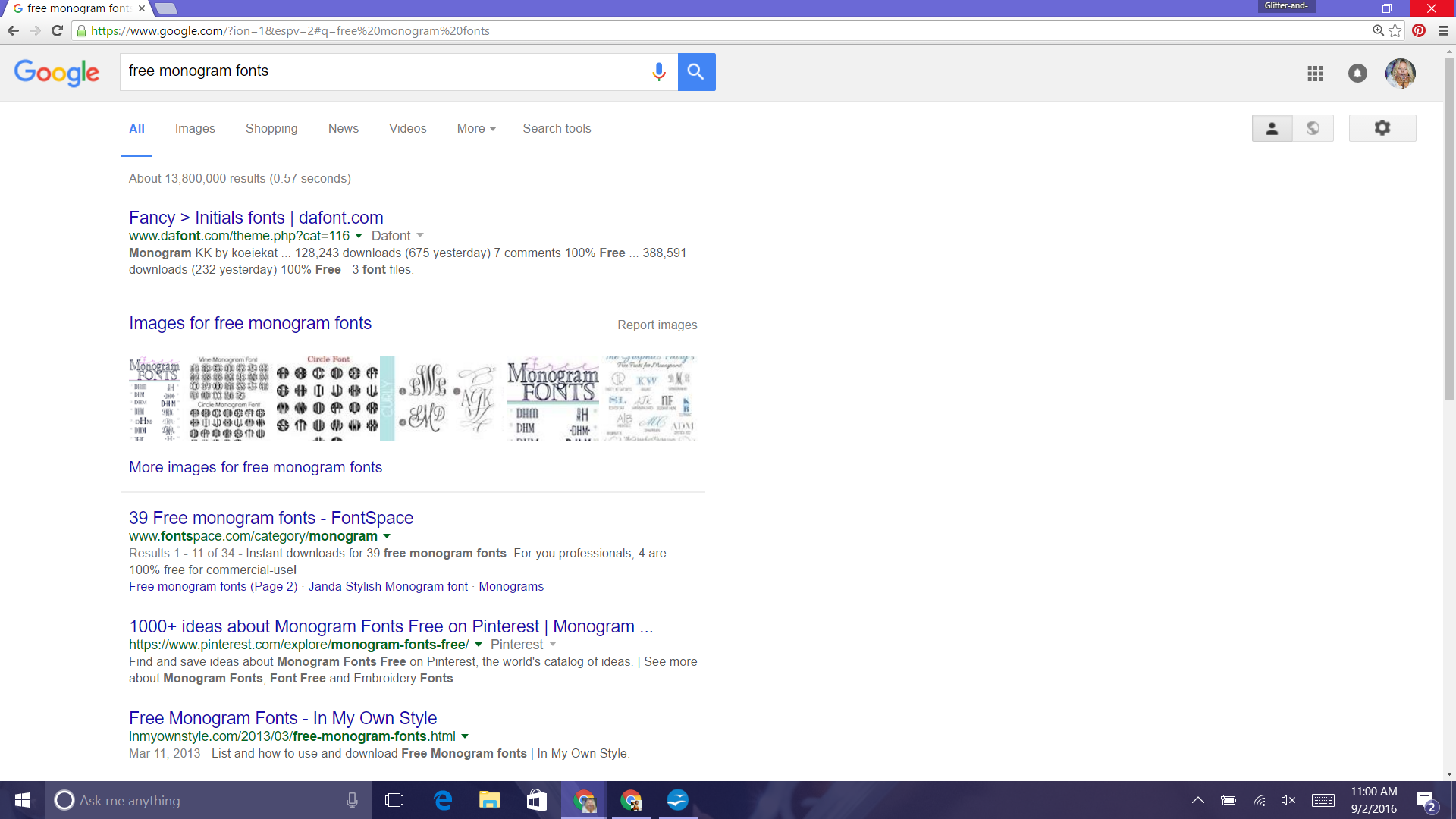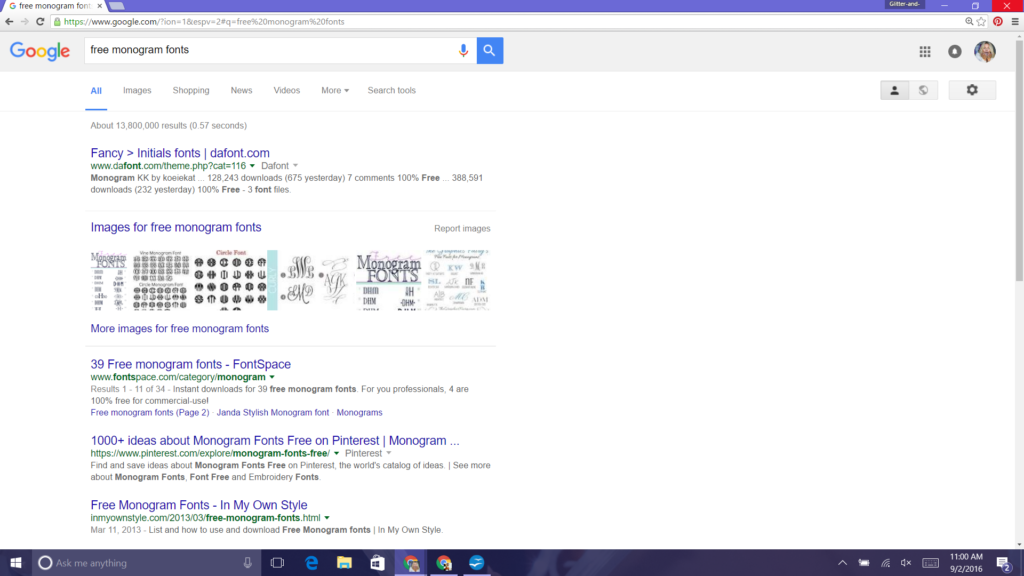 First things, first the Cricut Design Space does not come with a monogram specific font. Technically you can use any font to make a monogram, but the most popular kind is that curly cue looking font. So on your computer you want to do a internet search for free monogram fonts. Choose the first option from dafonts.com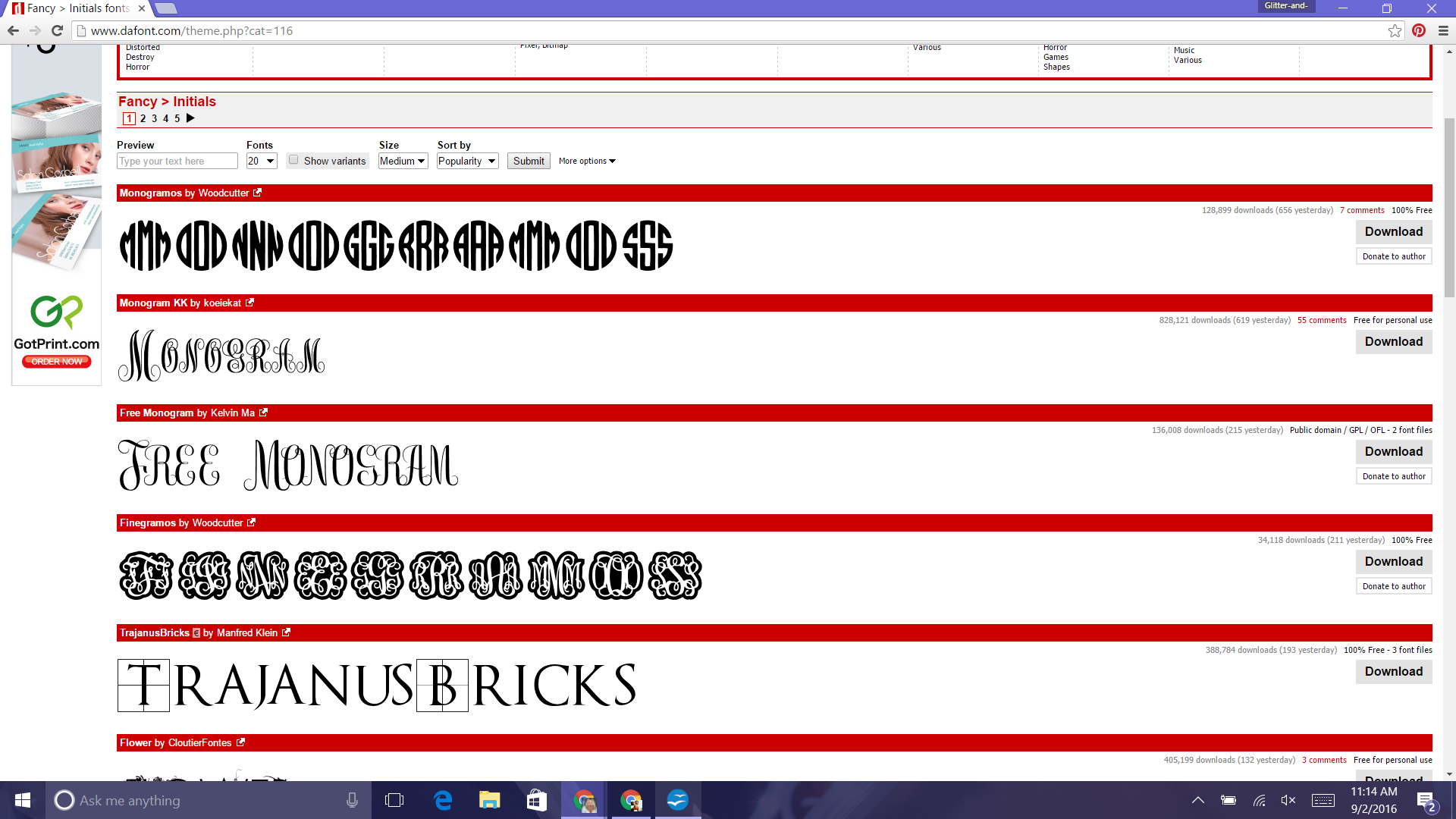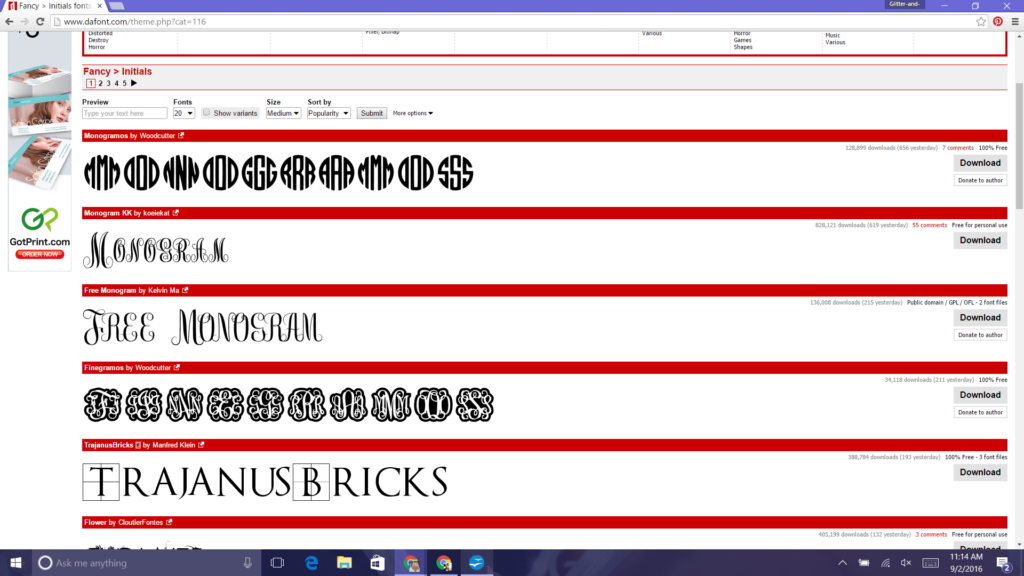 I personally like the 2 option Monogram KK. Just click download next to it on the right side of the screen.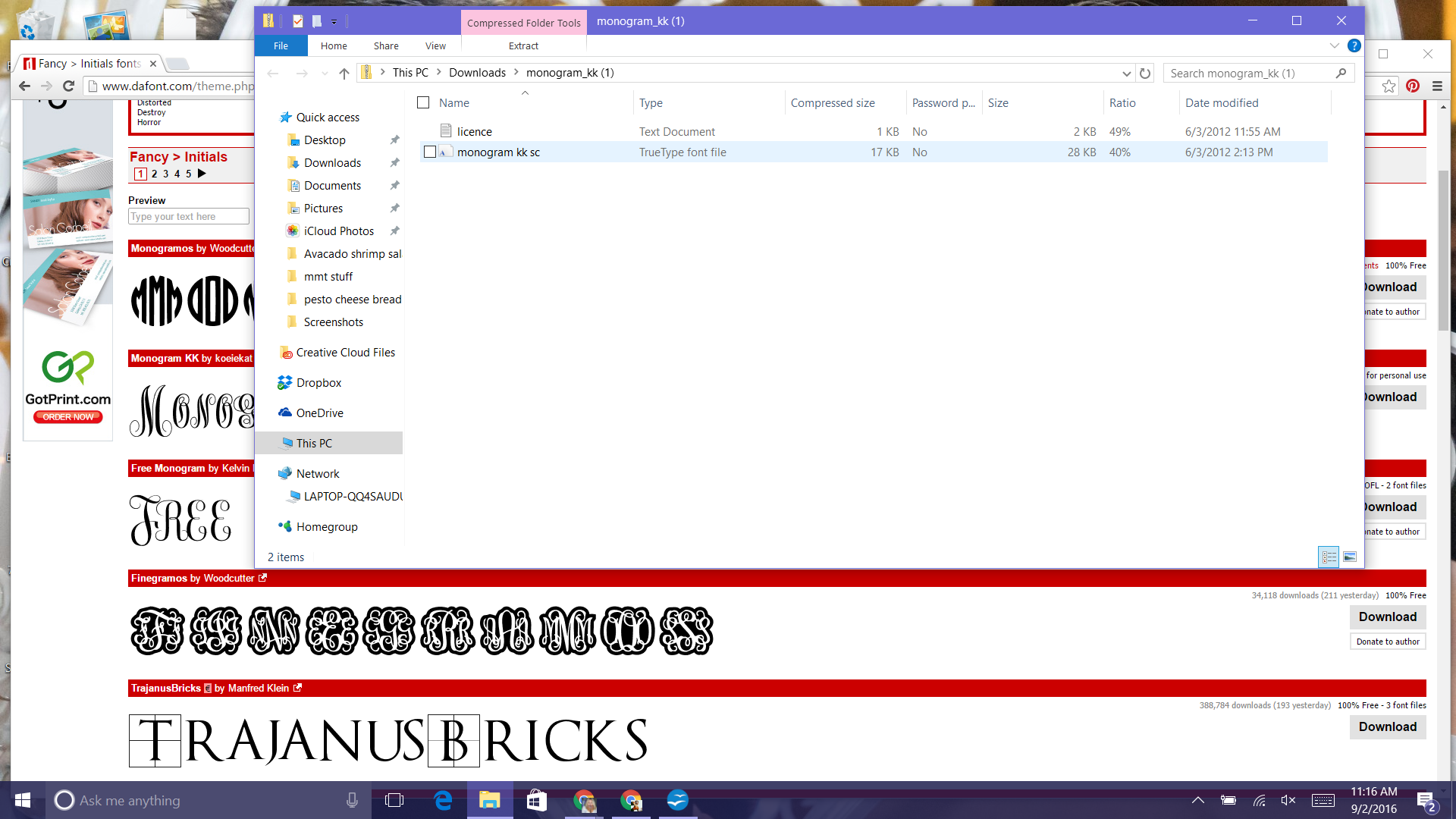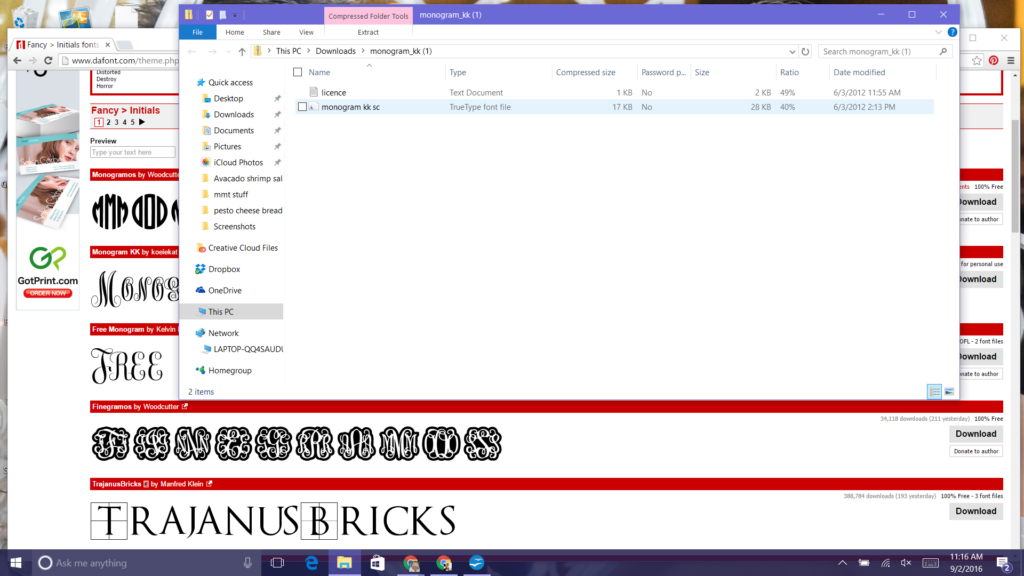 It should pop up a task bar at the bottom of your screen and click on the monogram kk box. Next you will see this on your screen with a file box. You want to double click on the file that says monogram kk sc.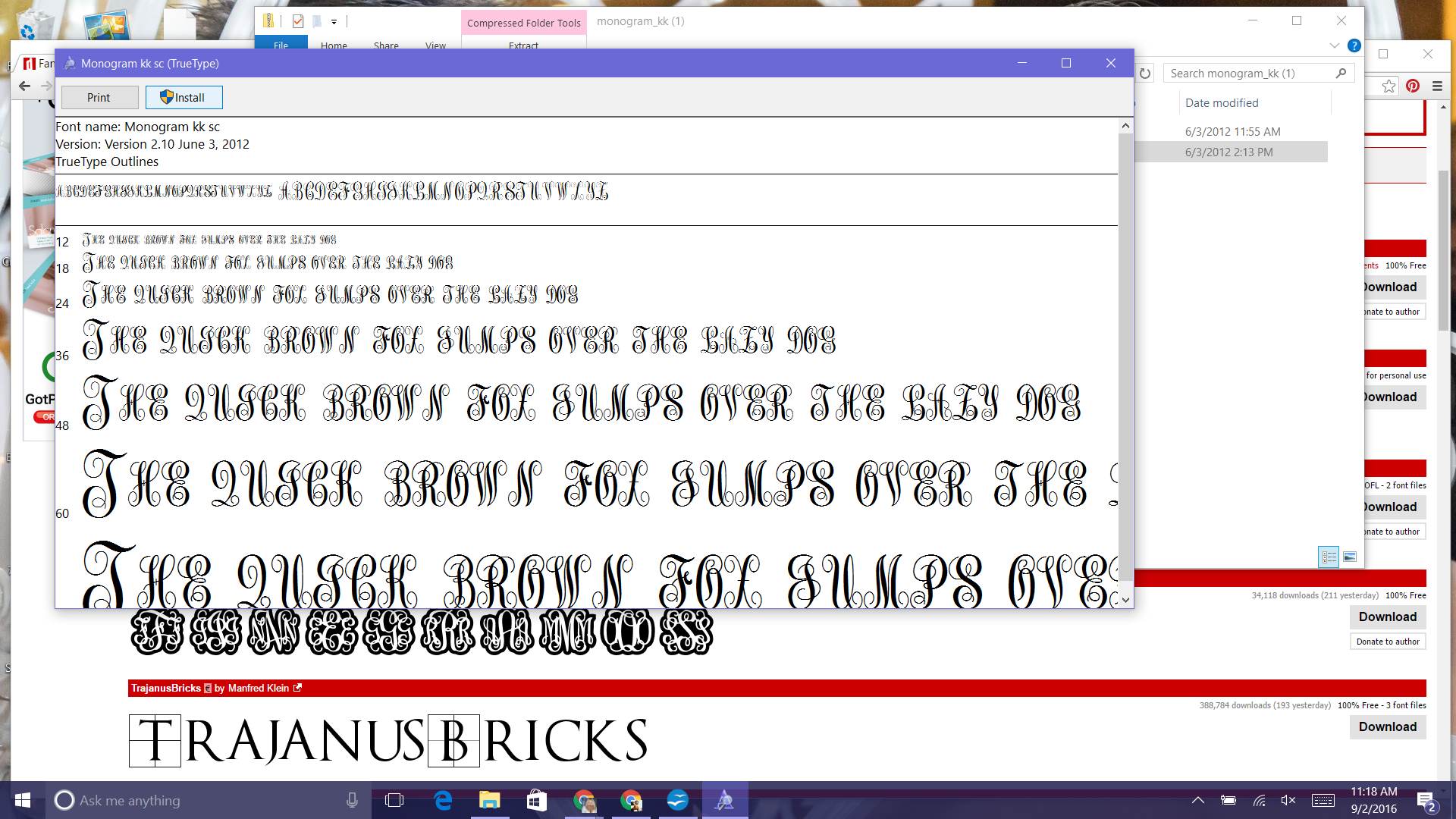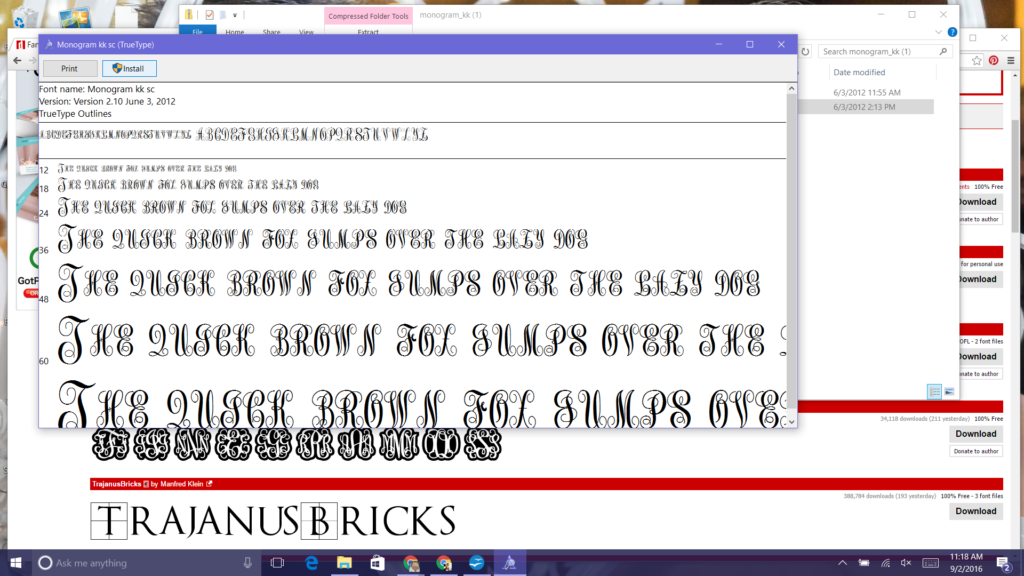 Next this screen will pop up and you want to click on the install button at the top left of the file box. Now this font will be loaded on to your computer.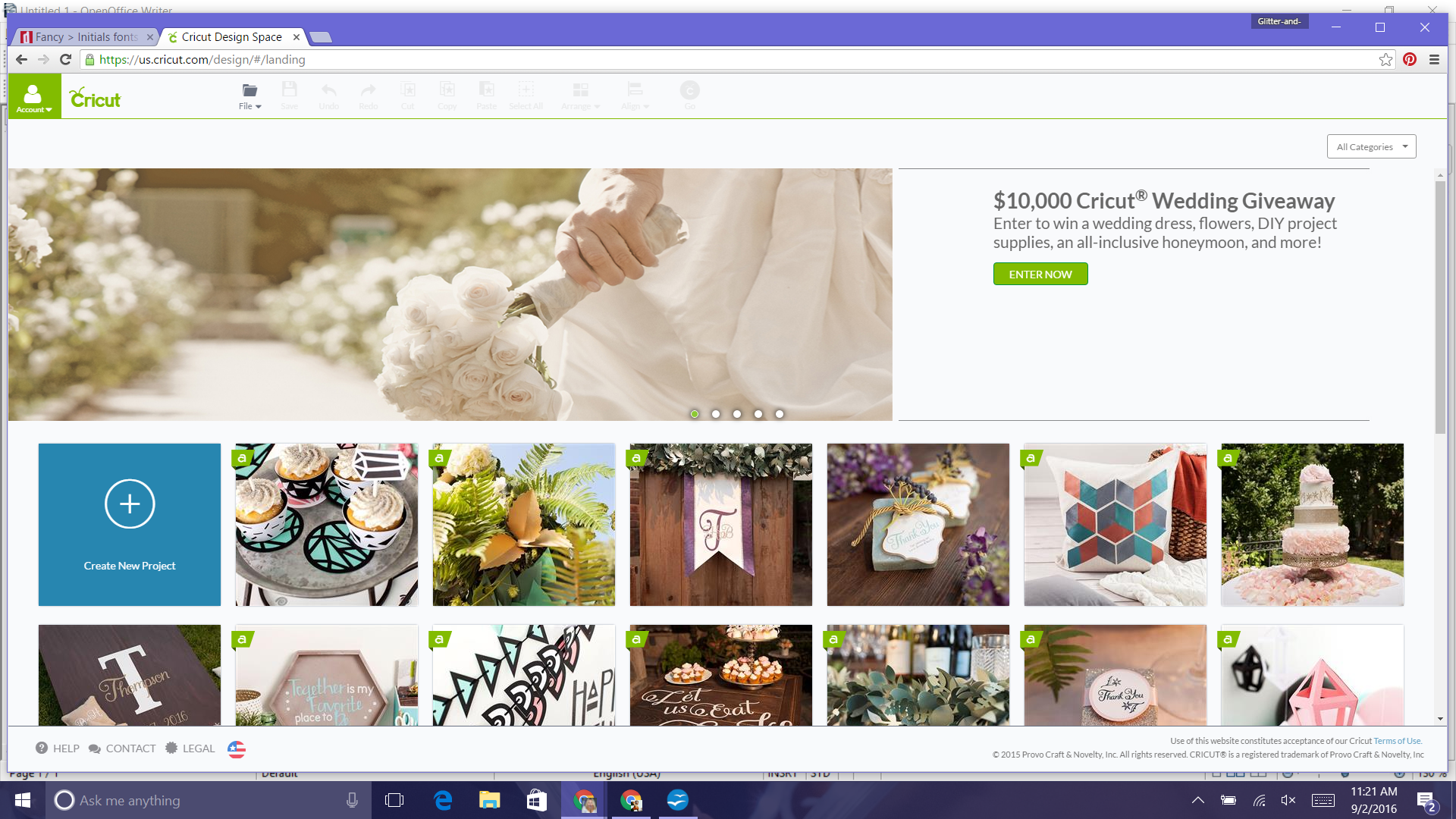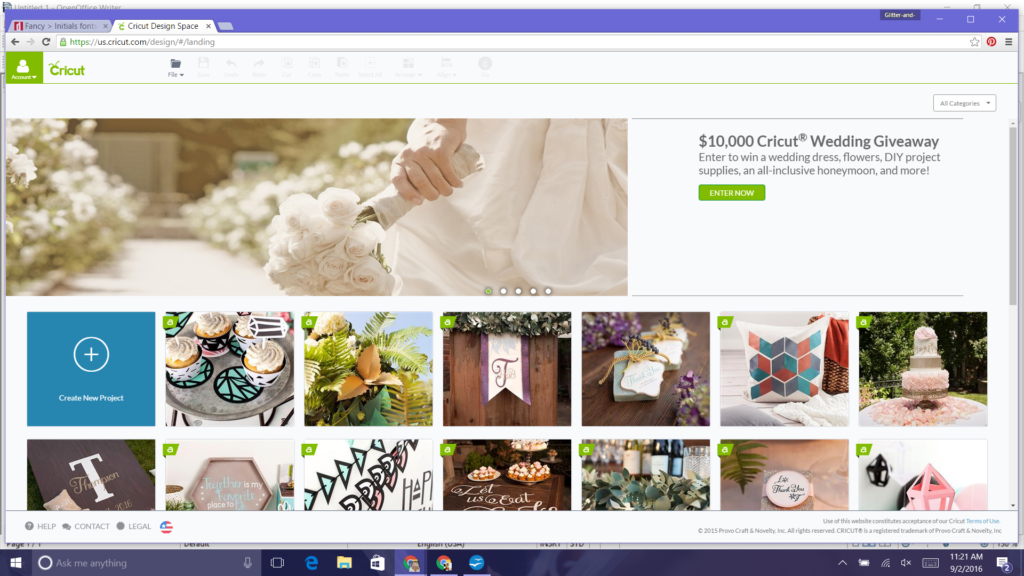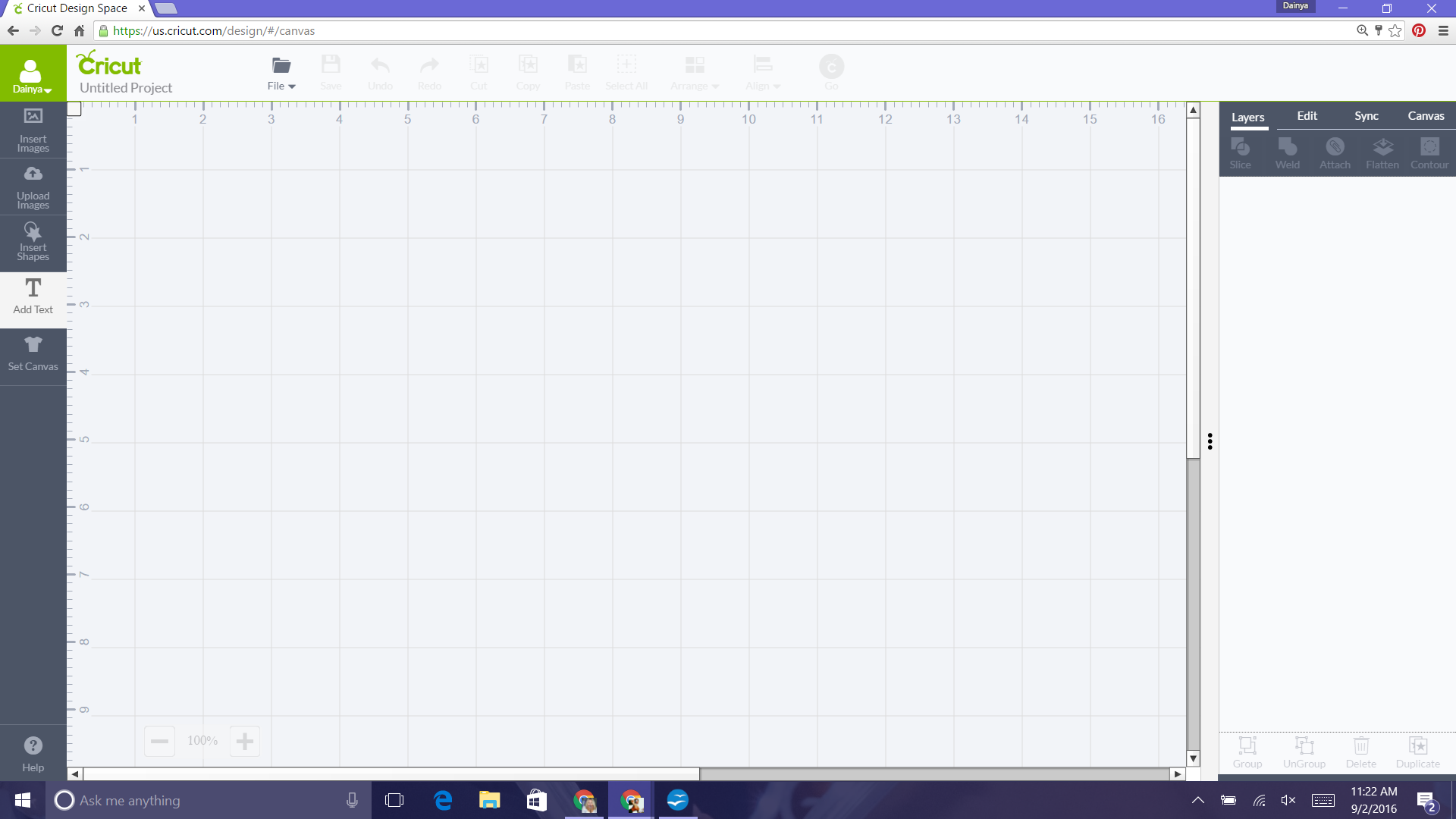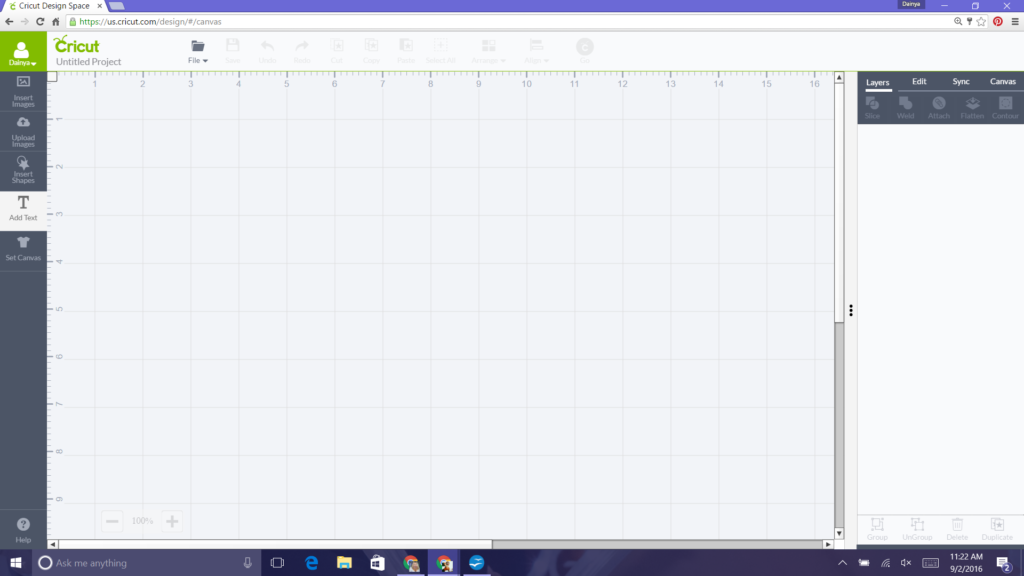 Now go to your Cricut design space and sign in. You do not want to already have a internet tab logged in Cricut design space because the new font won't show up. You have to open Cricut design space after you have downloaded the font.
Open a new project. Go to the left of your screen and click on the add text button. In caps put the letter that is the last name initial of the monogram you are creating.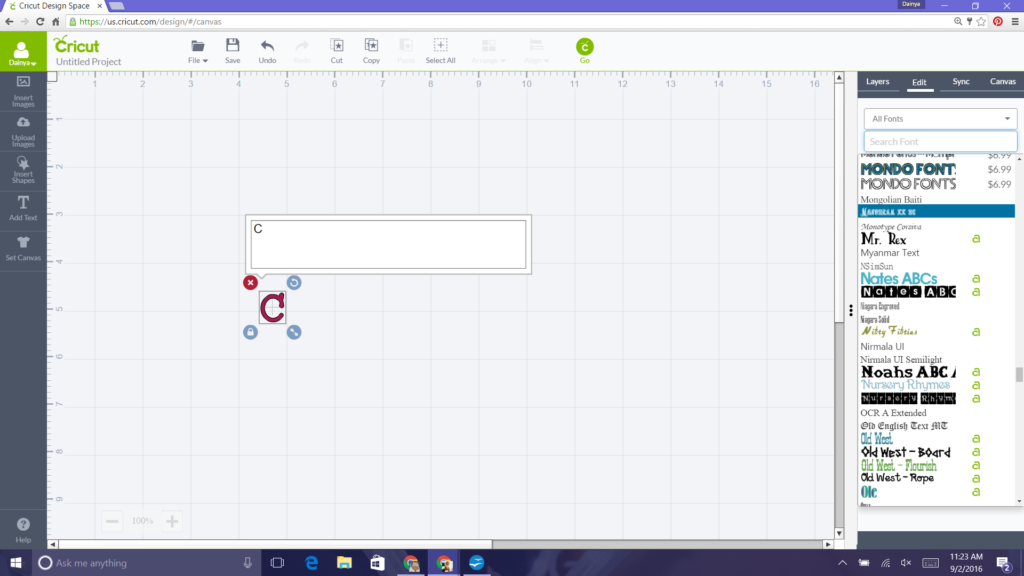 Now go over to the far right and click on edit and scroll down and find the font monogram kk and click on it.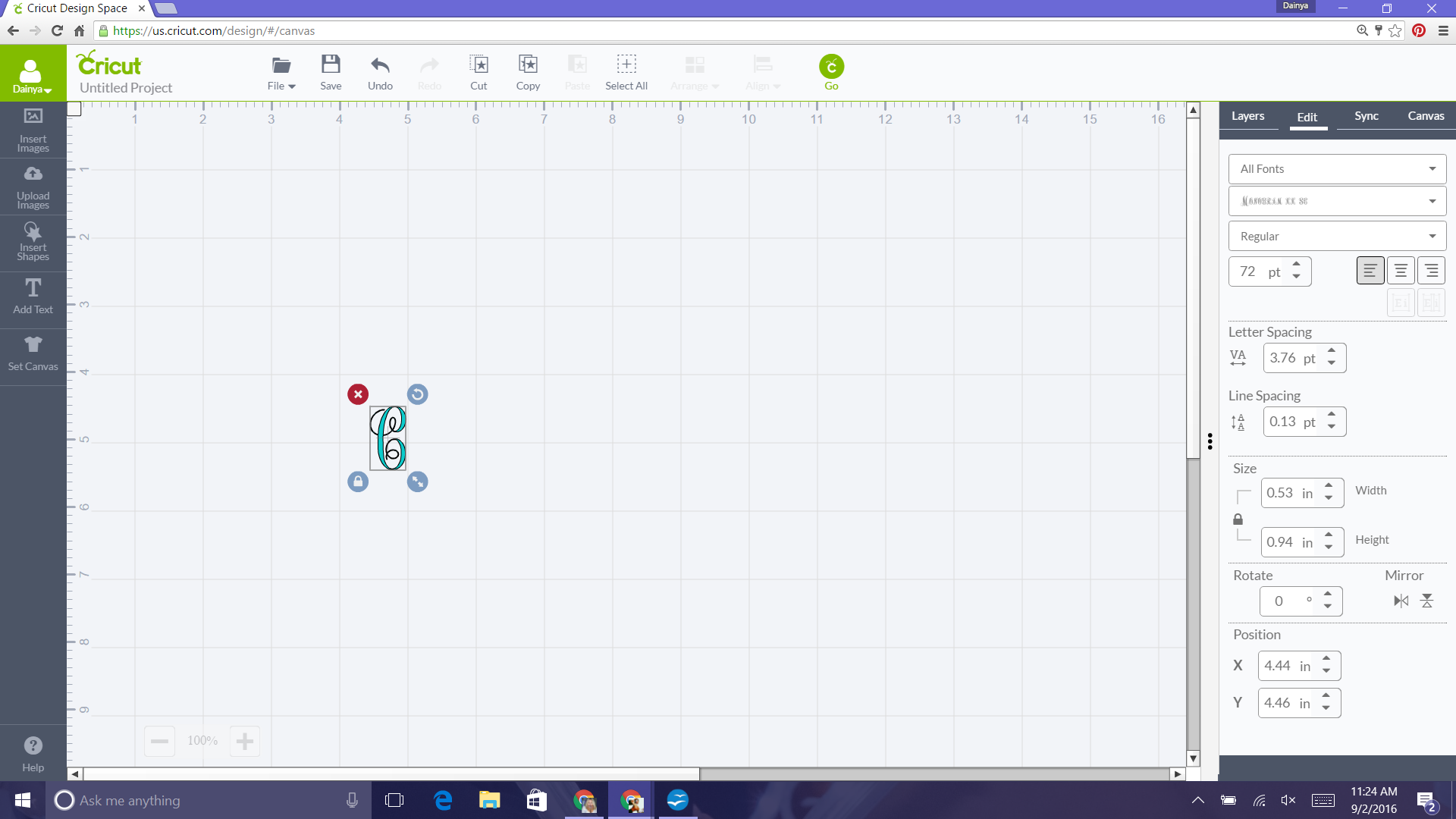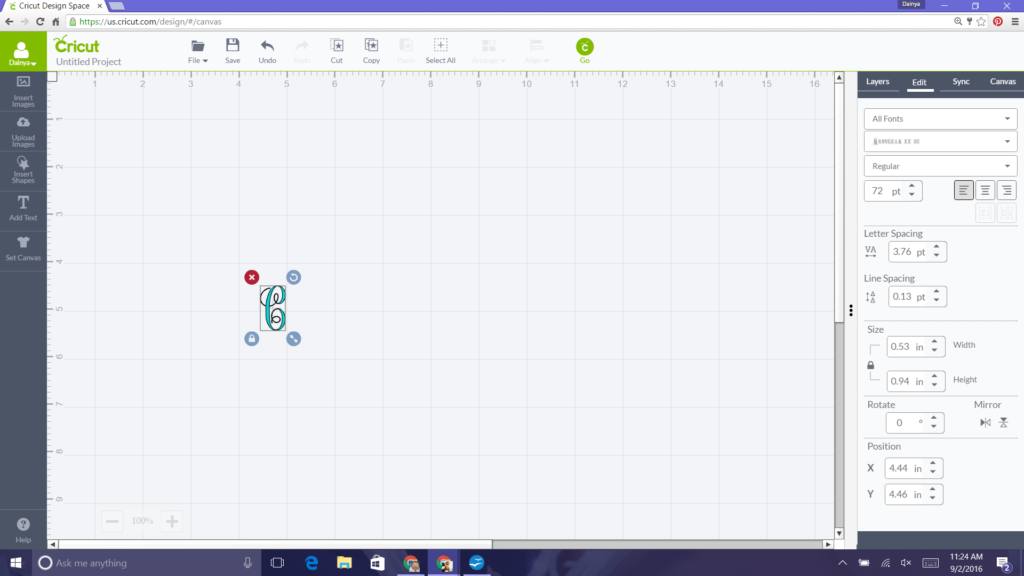 Now your letter should of changed to that font.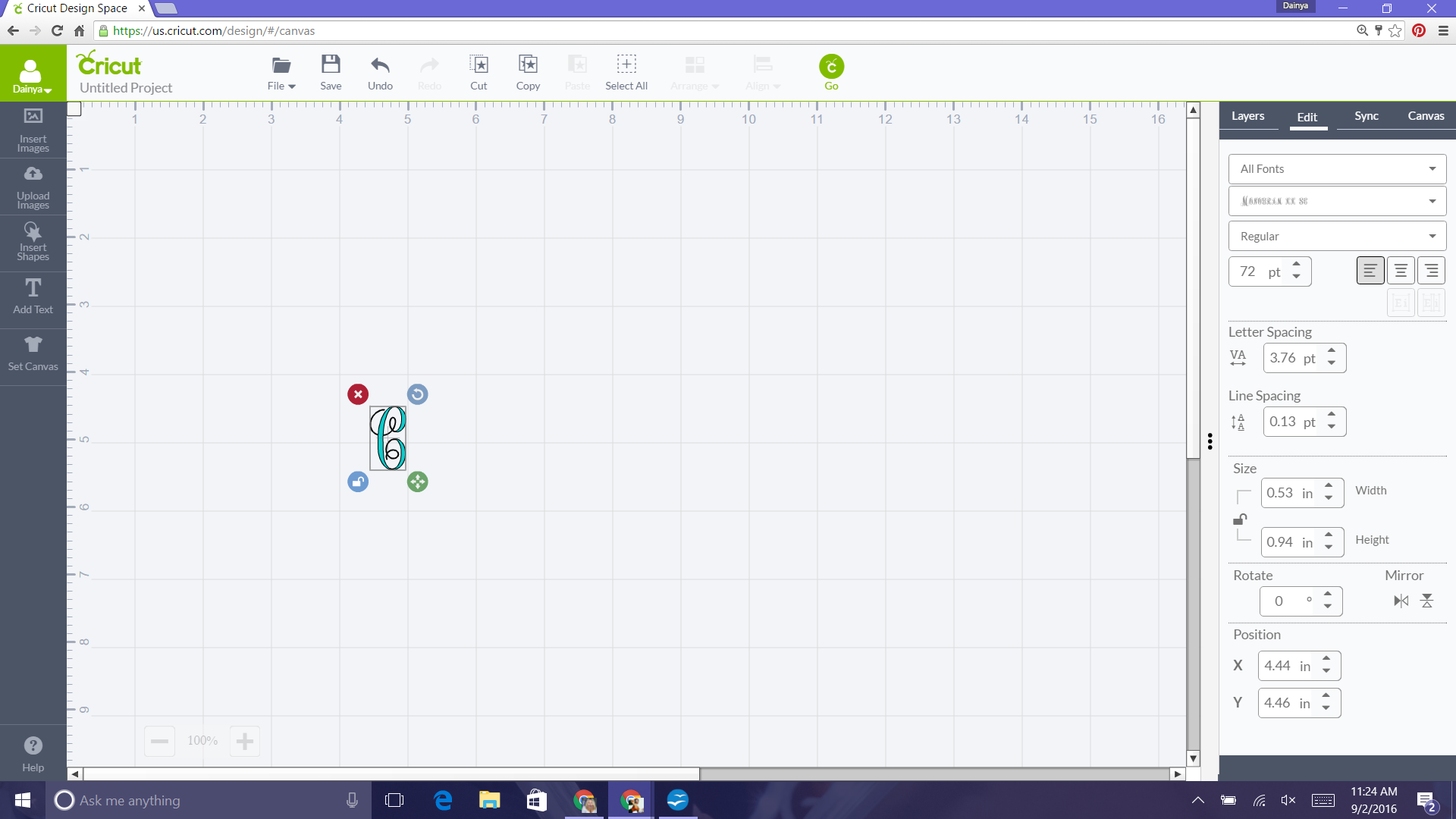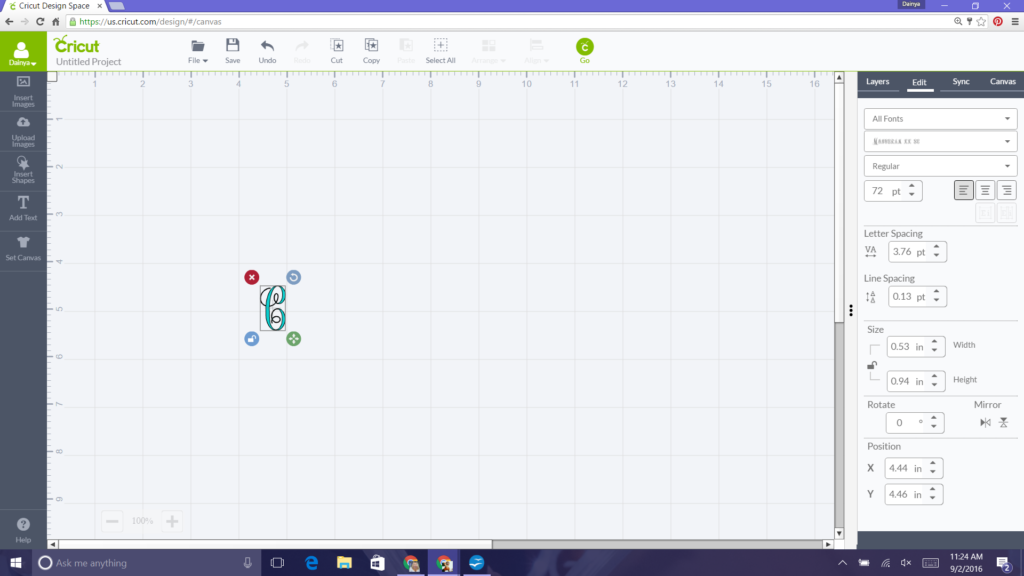 See that box that surrounds your letter? Look at the bottom left of that box to a symbol that looks like a lock. Click on it once and your lock should have been unlocked so now you have free range to size this letter to whatever size you want. Remember the last name initial always goes in the middle and is larger than the two letters on the side of it.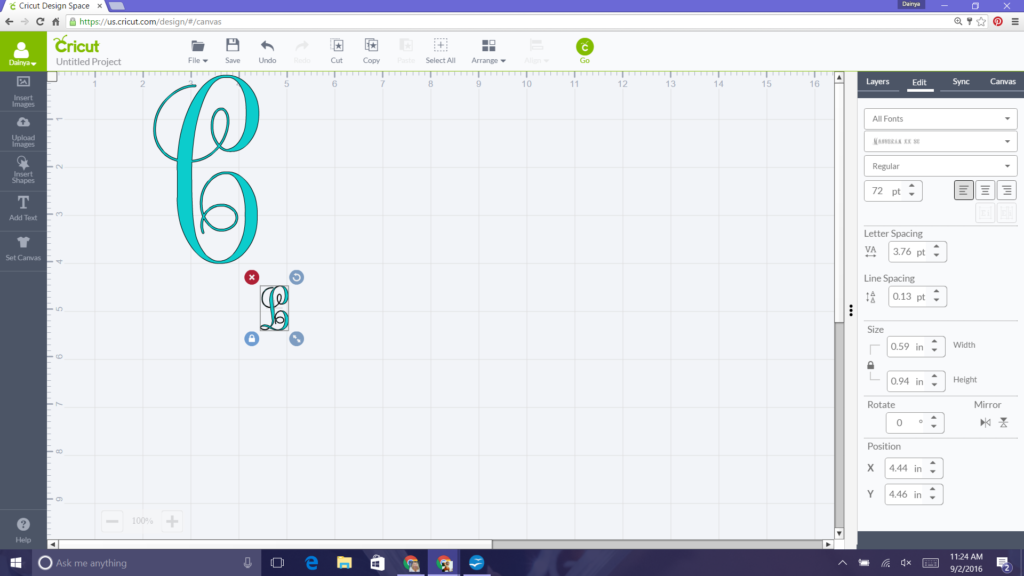 Now go back to the add text button and click and type in caps the first name initial. As you can see you don't have to go and edit the font because it already comes up in the correct font.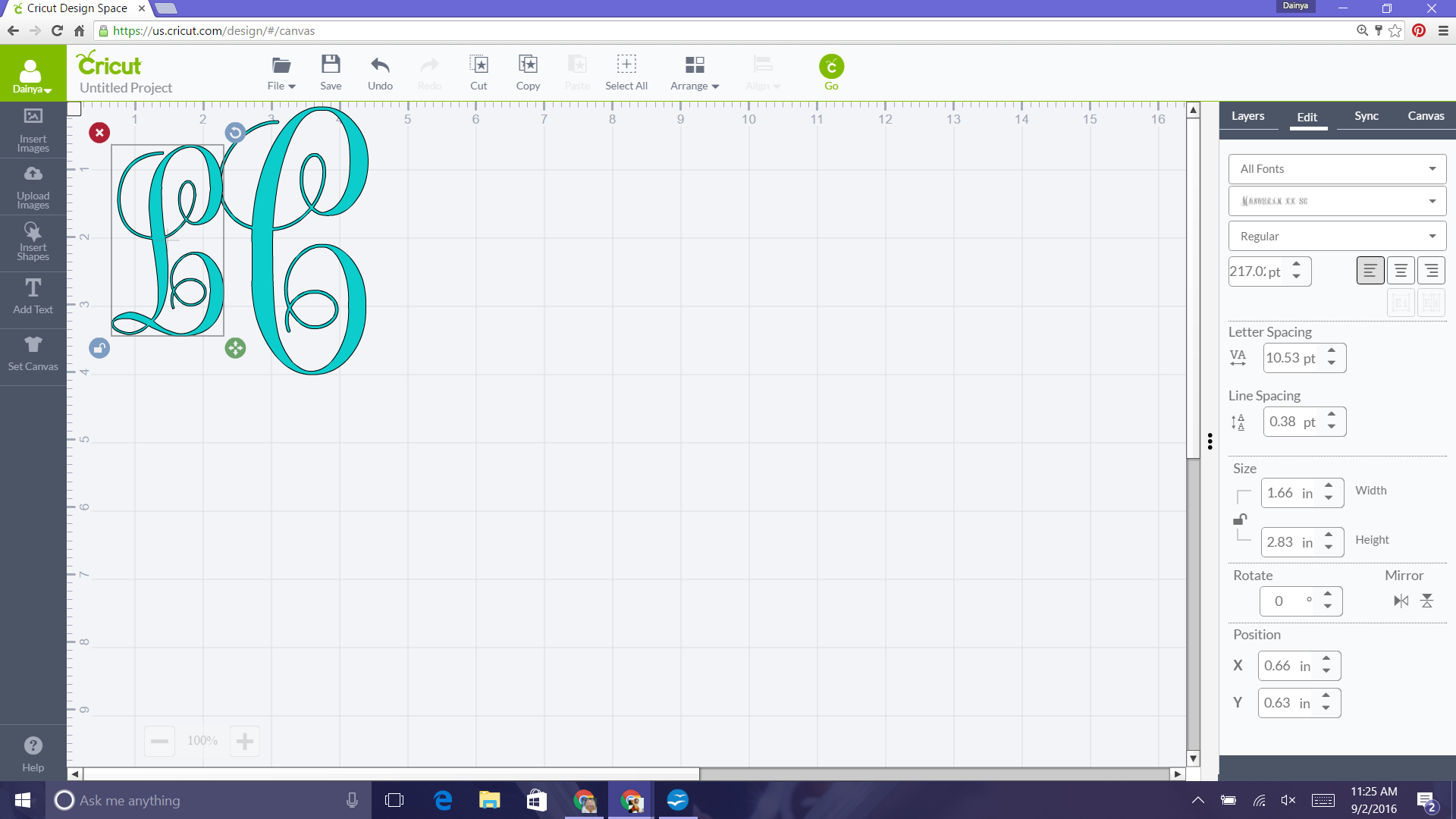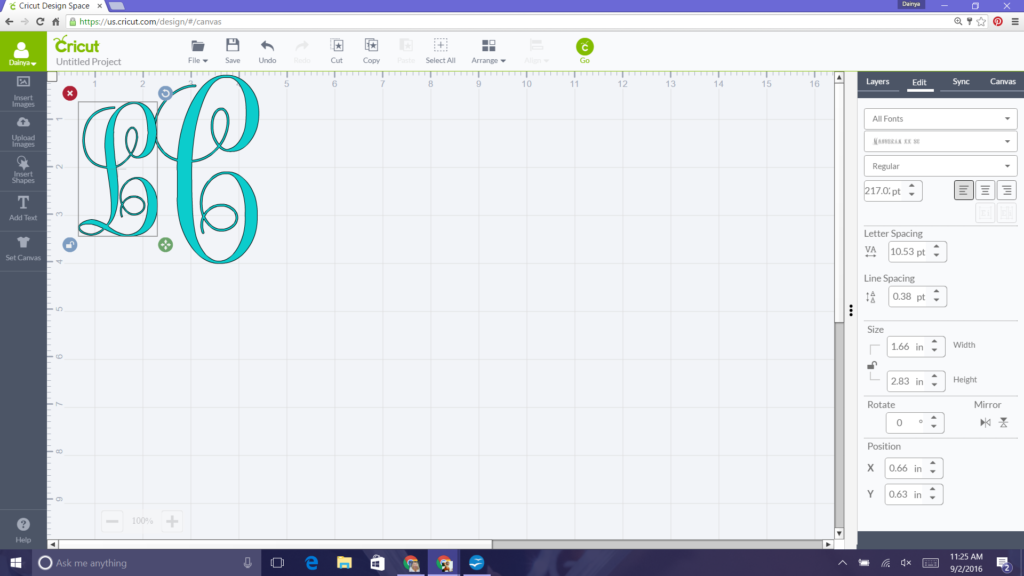 Now you just have to unlock the sizing button and size it smaller compared to the larger last name initial.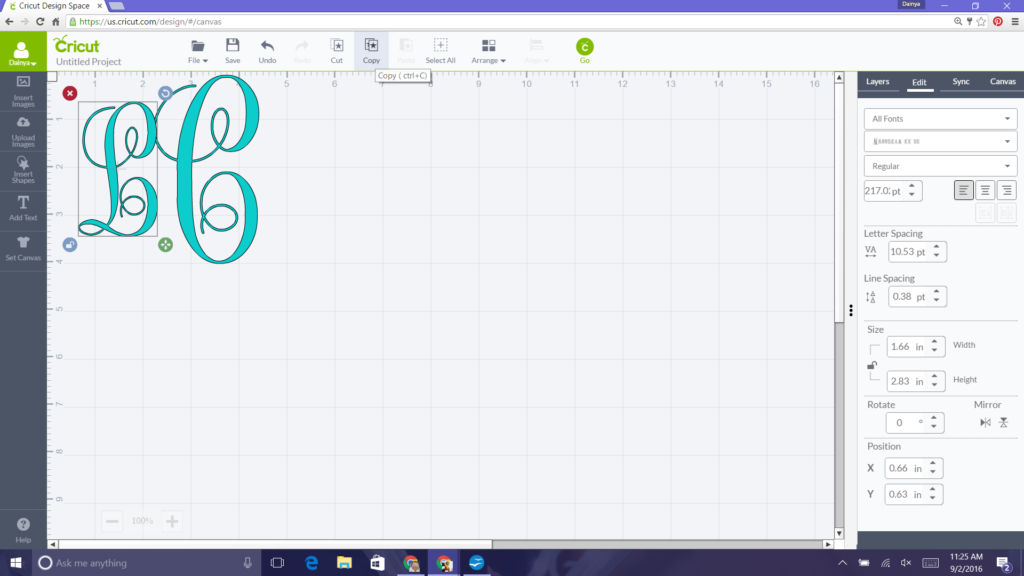 The easiest way to get equal sizing for the next letter, which is the middle name initial is to select that letter you just created and go to the top of the screen and click on copy and then paste.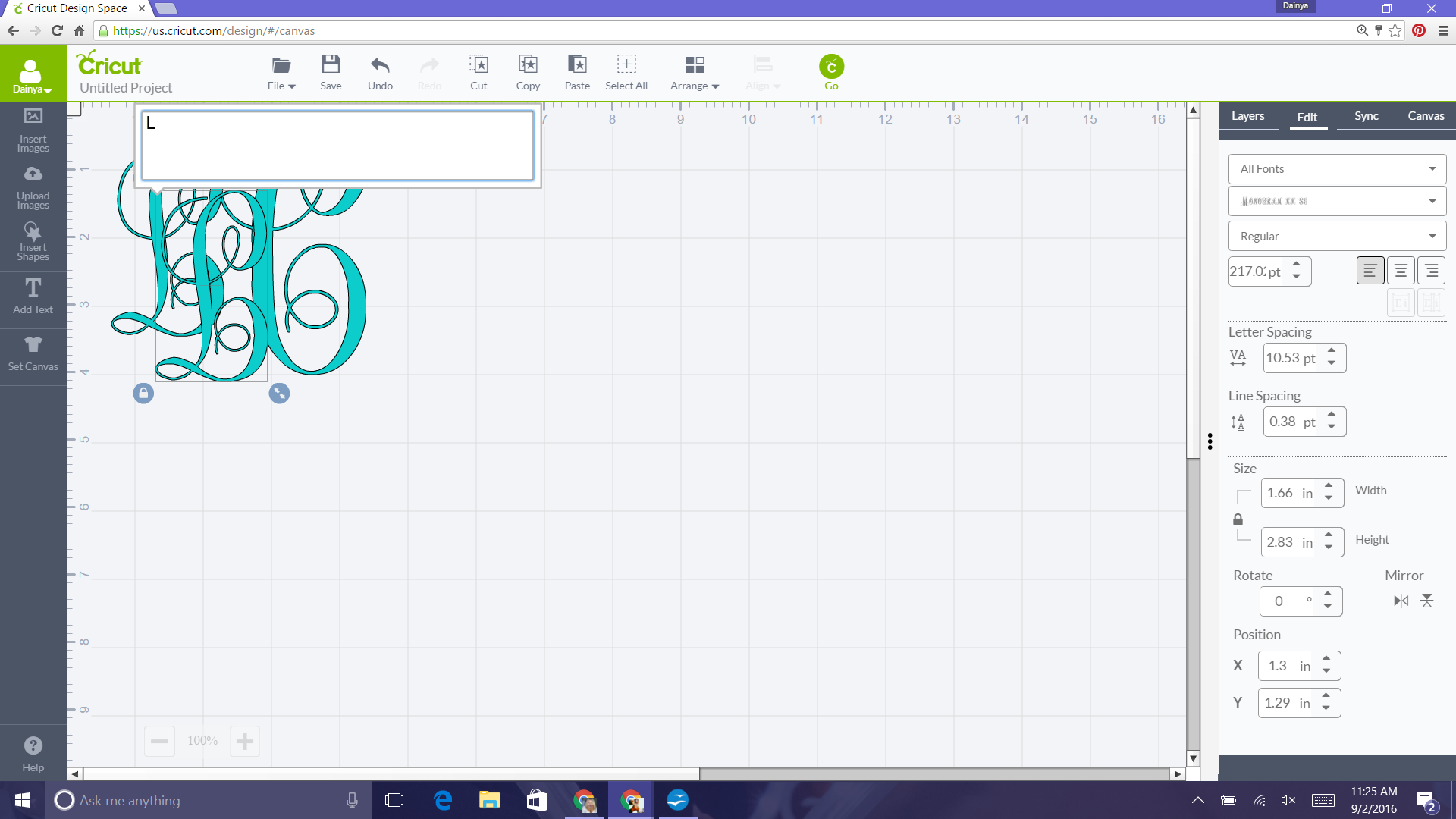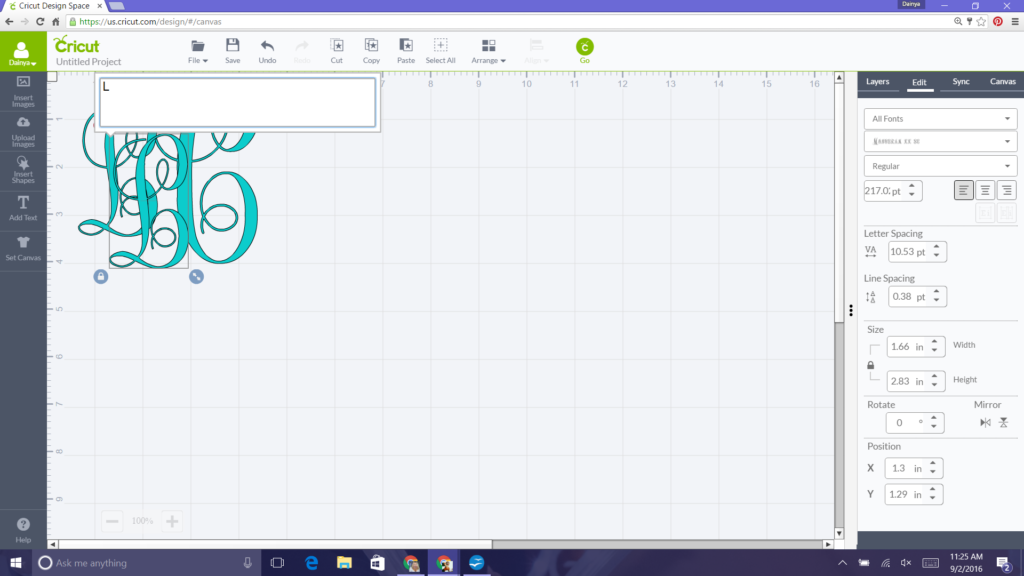 To change the letter to the correct letter, you should see a faint + in the middle of the letter. Double click on that and a text box should pop up. Just delete the previous letter and add the new one.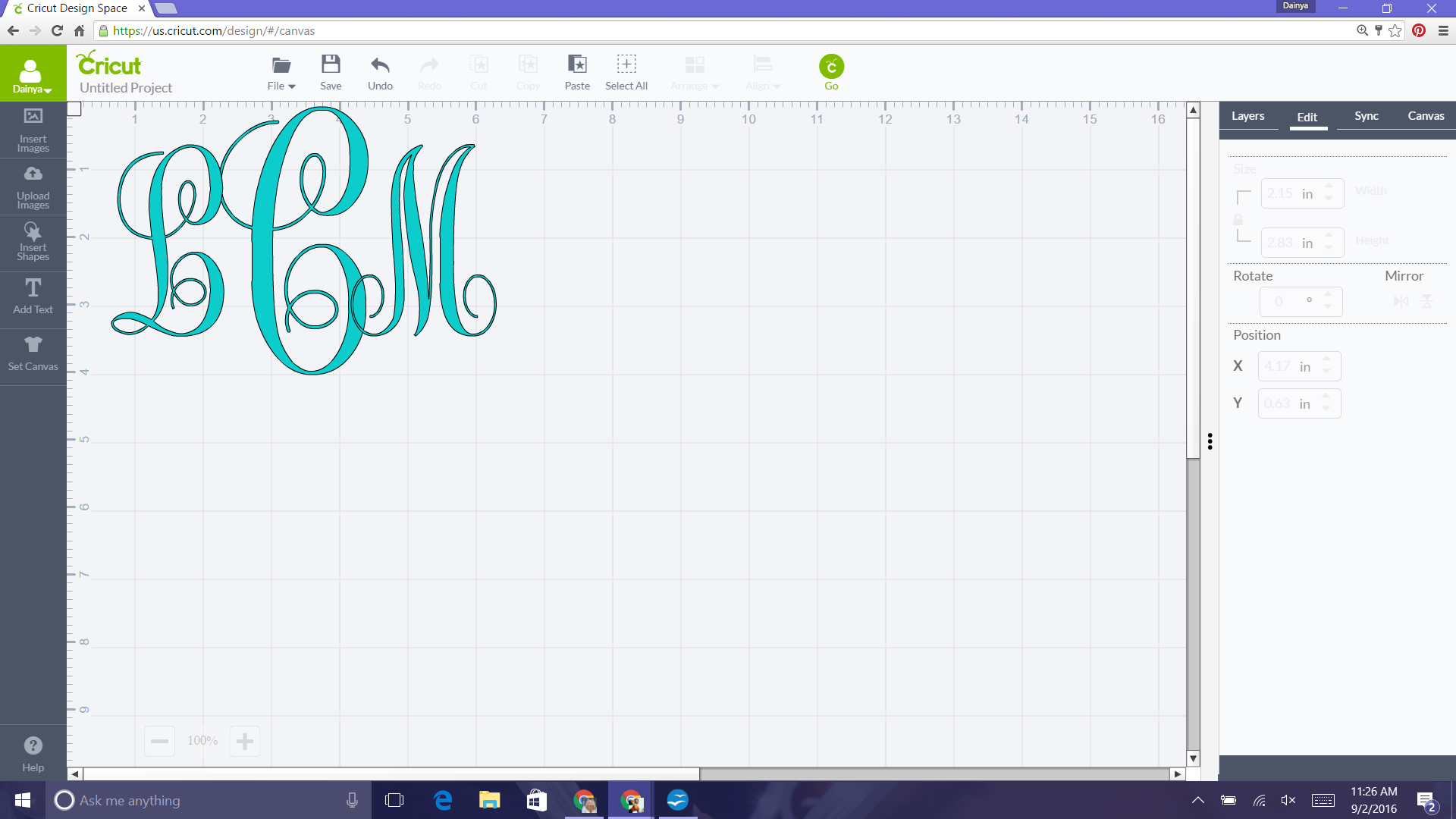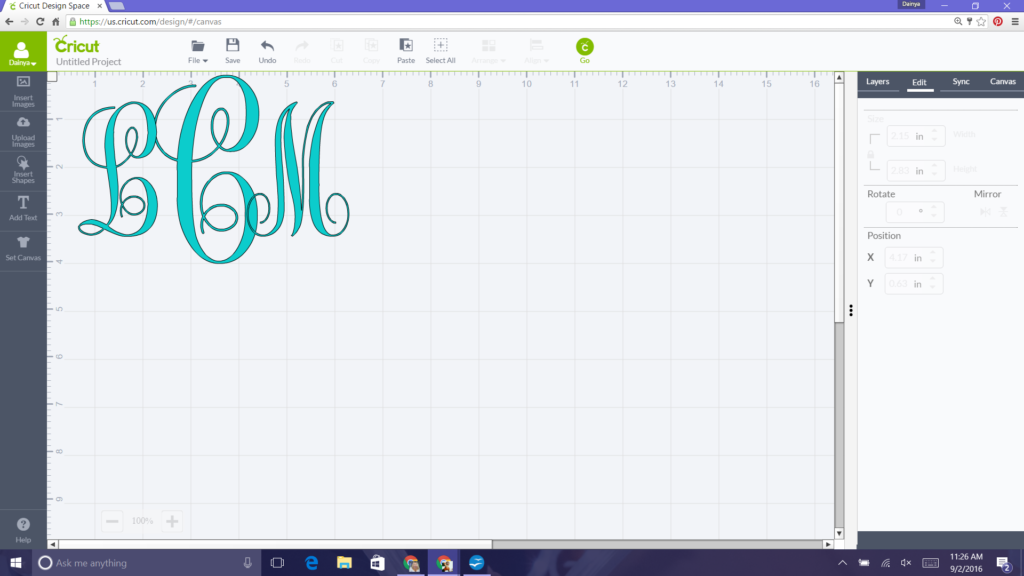 Now move your new letter to the opposite side of the larger letter. Be sure to look at your grid and make sure both smaller letter are aligned with each other.
Seems like that is it, right? Nope not quite. If you were to send this to cut right now you would see the letters not connected how you saw on the previous screen.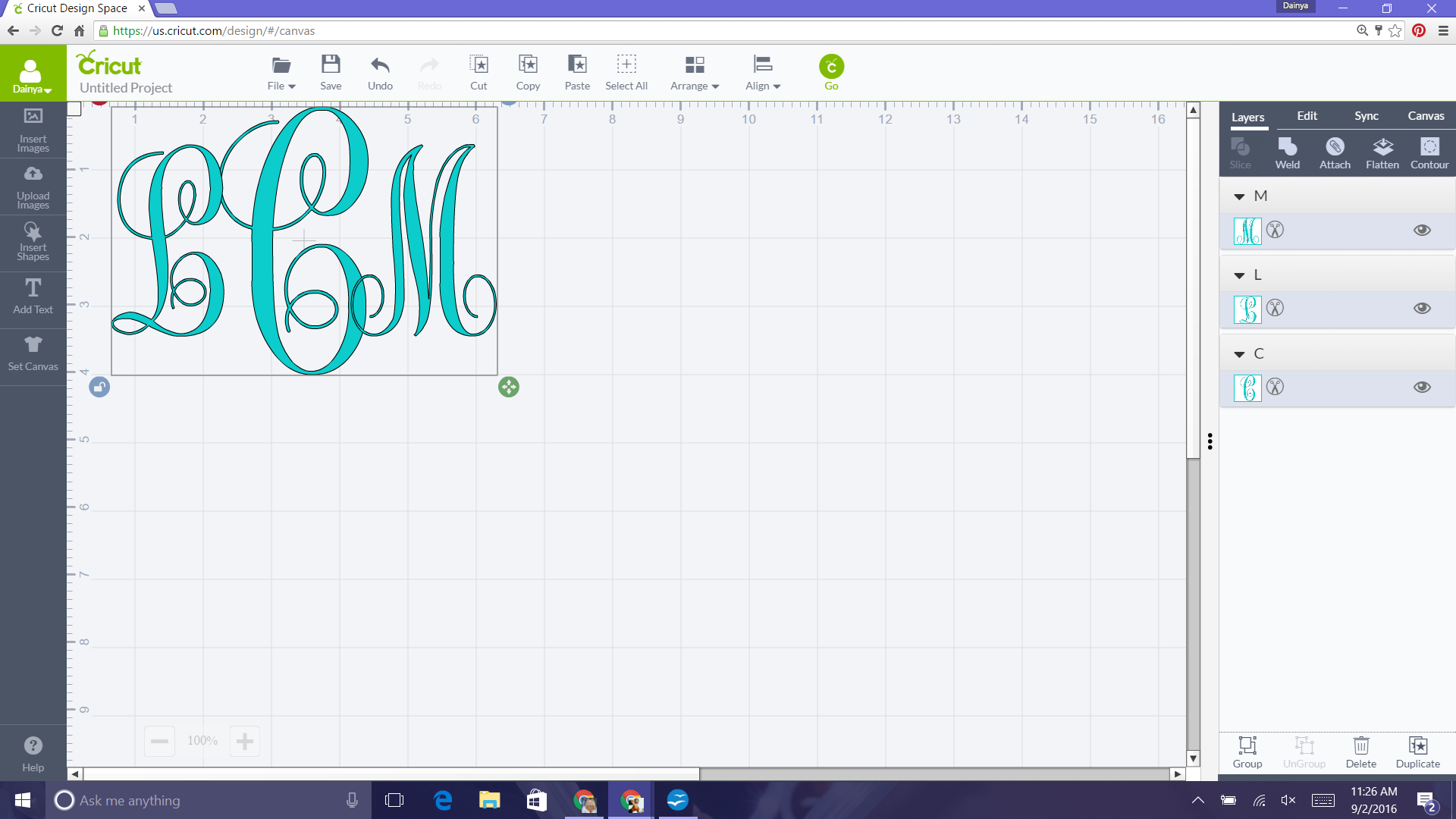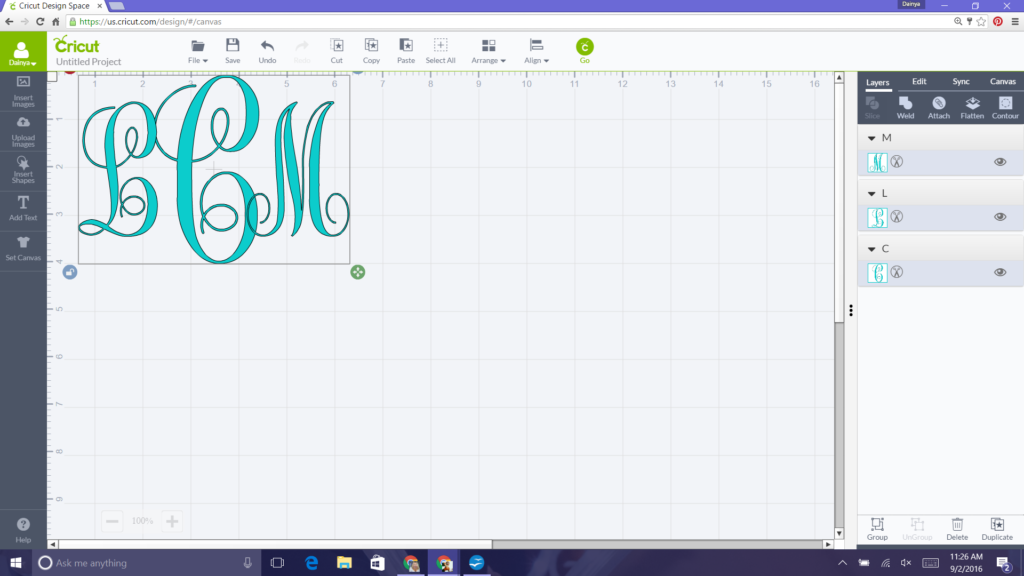 For a monogram you're going to want to use the welding option. Welding is basically how it sounds. When you weld something with a welder you are permanently attaching them together. Usually always two metal pieces. So that's exactly what welding does in cricut design space. You are permanently attaching different pieces.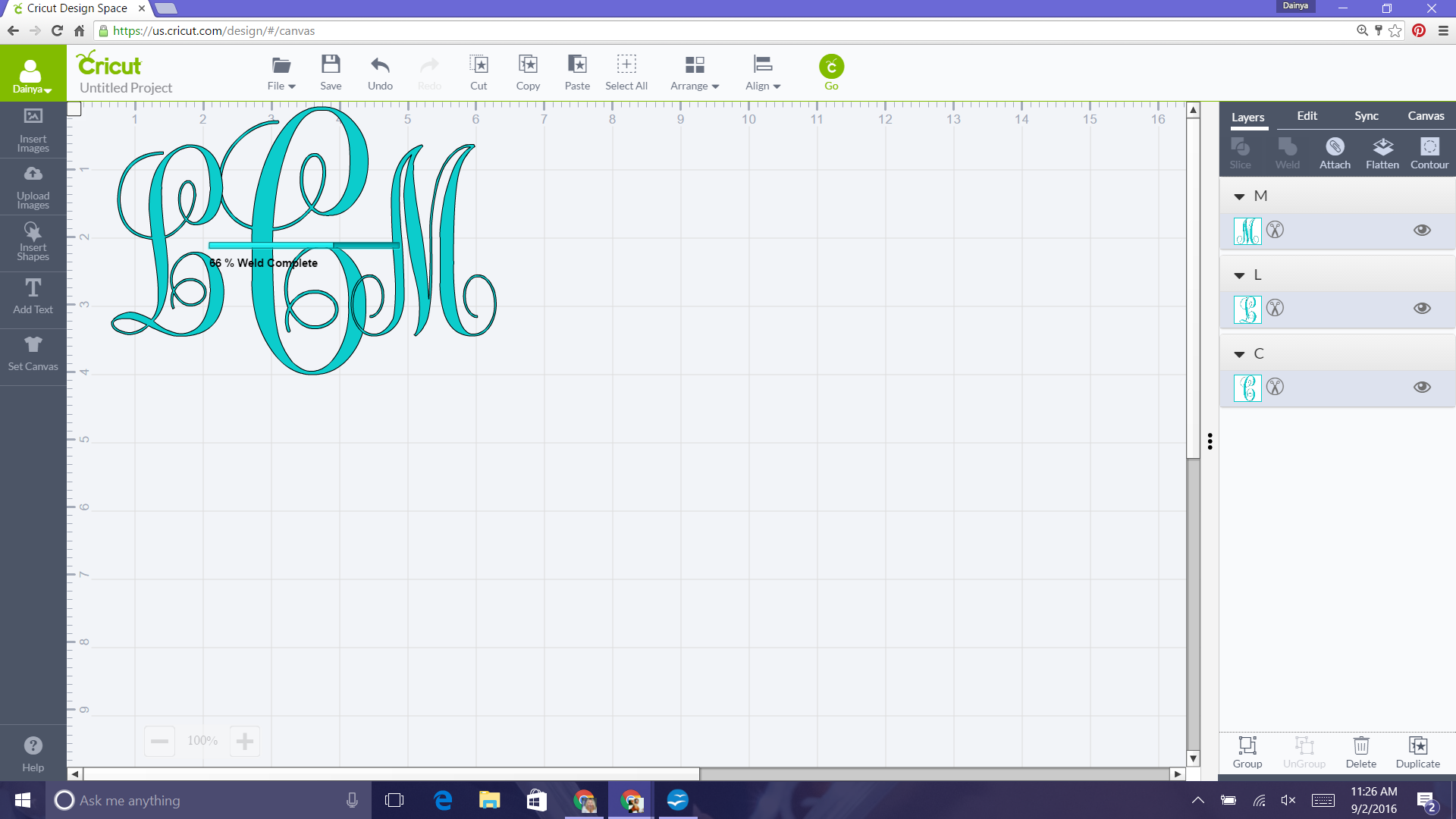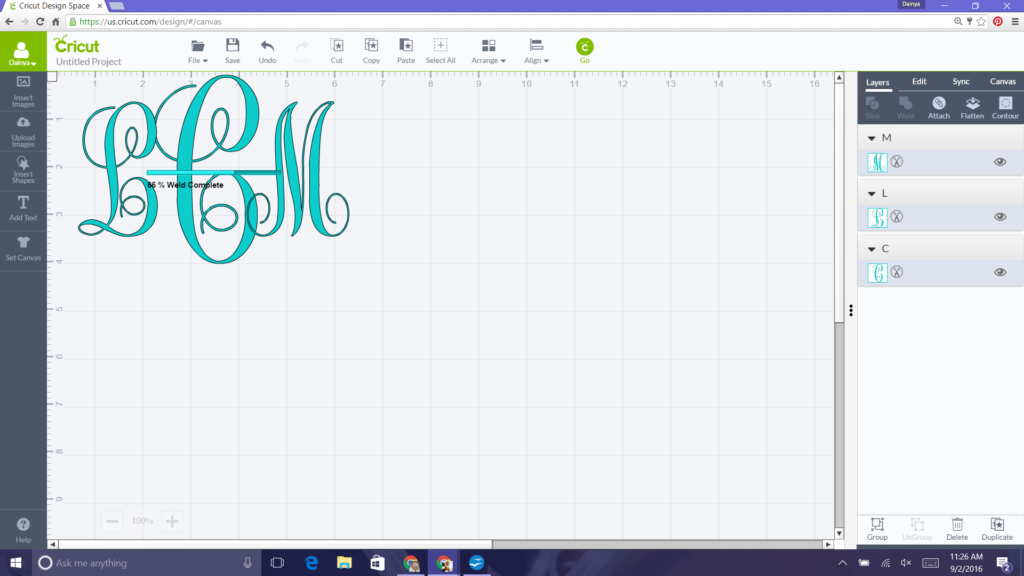 To do this you want to click on one of the letters. After doing that hold down your control button and keep holding that button down while you take your mouse and click on all of the other letters. Once they are all highlighted at the same time go to the right side of your screen and click on the weld button.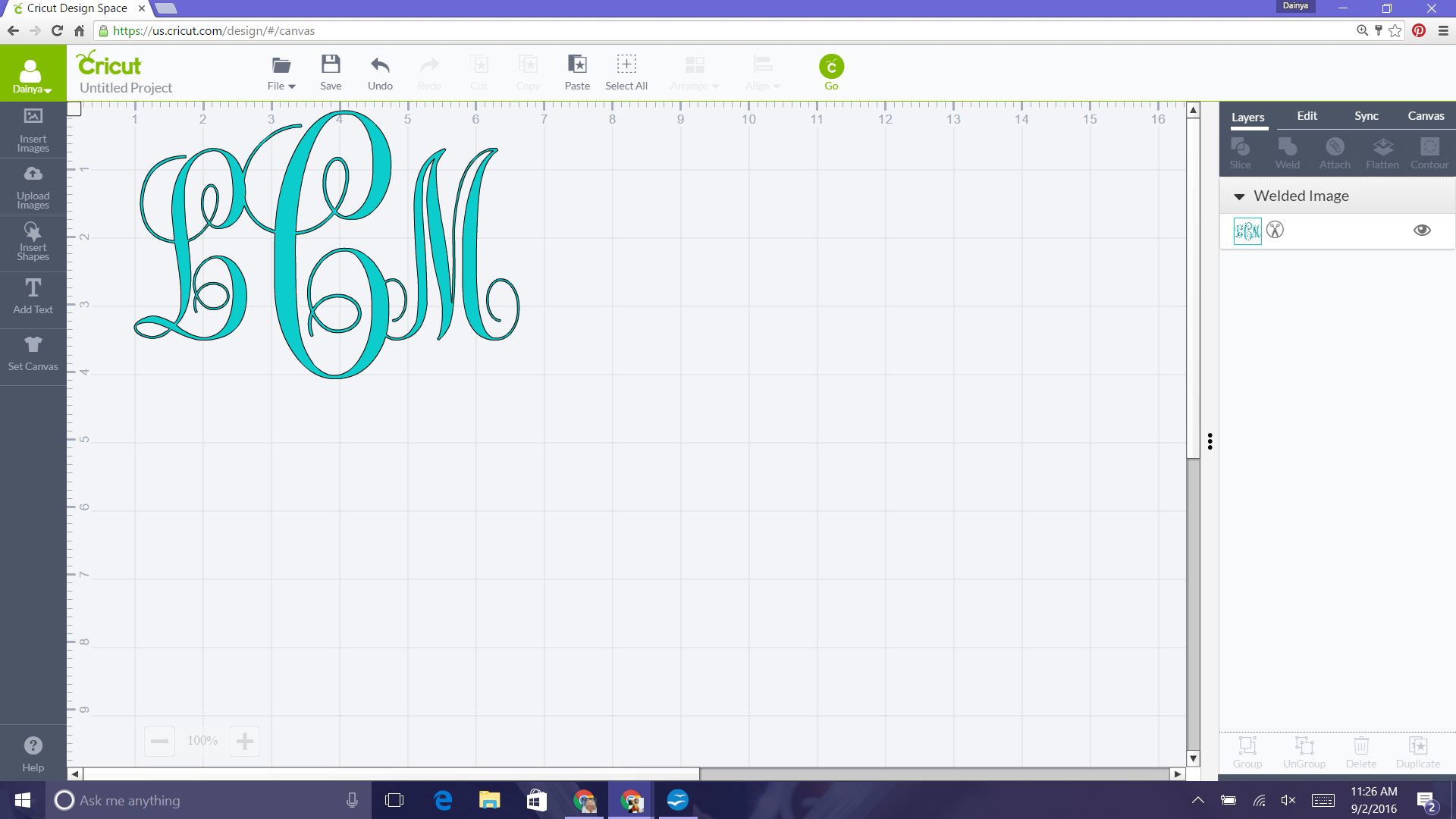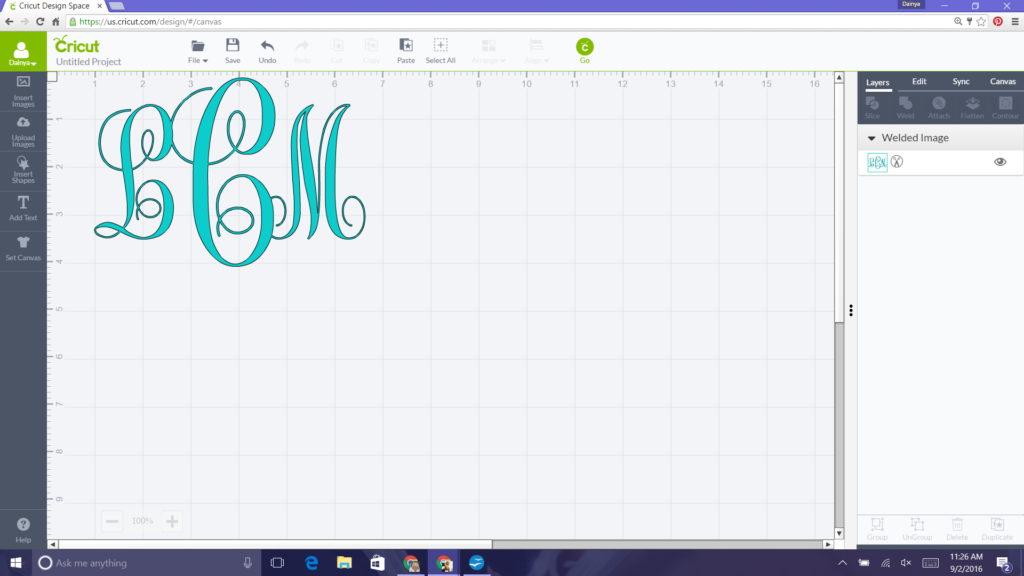 Just like that they are all attached and will print all together. Now your monogram is ready to cut.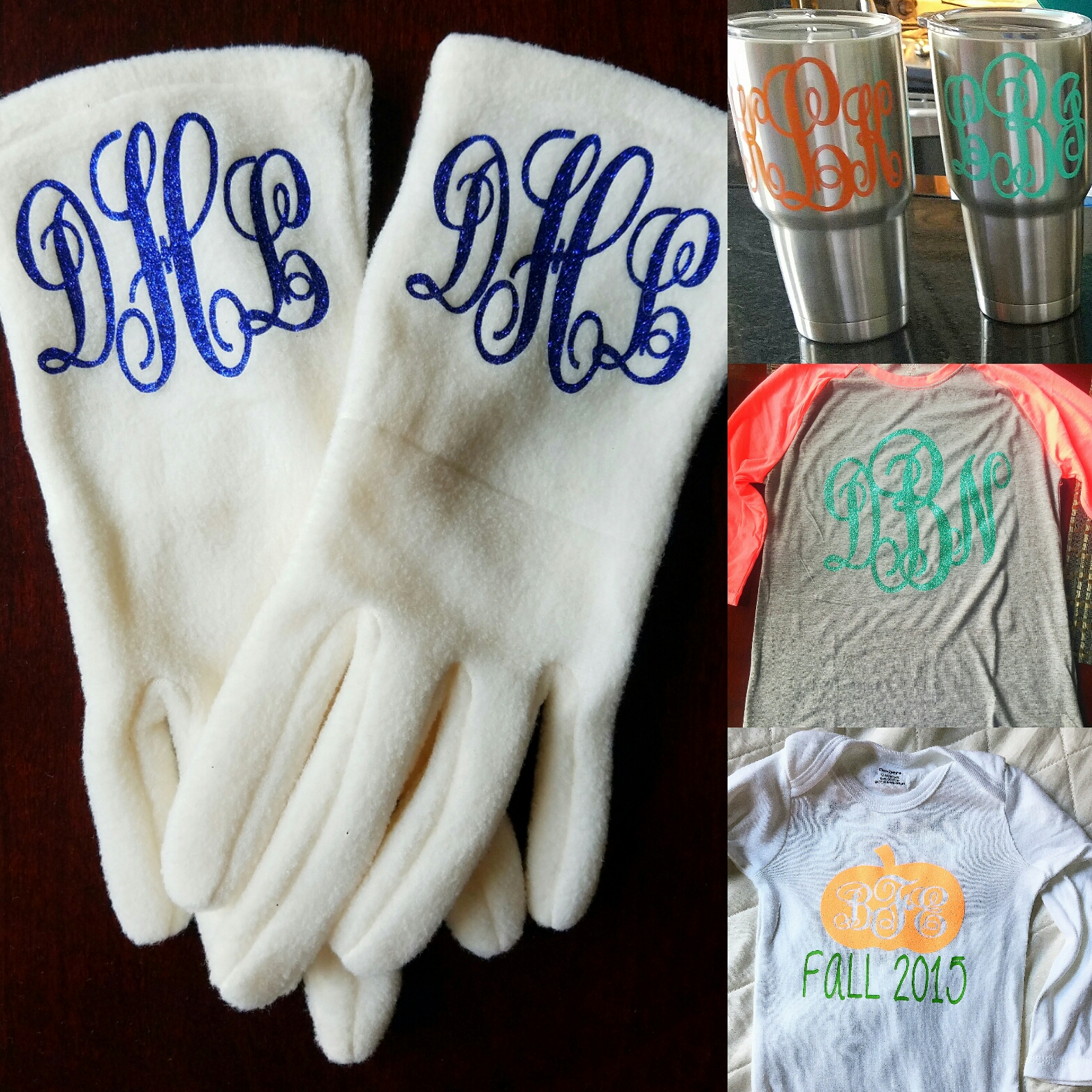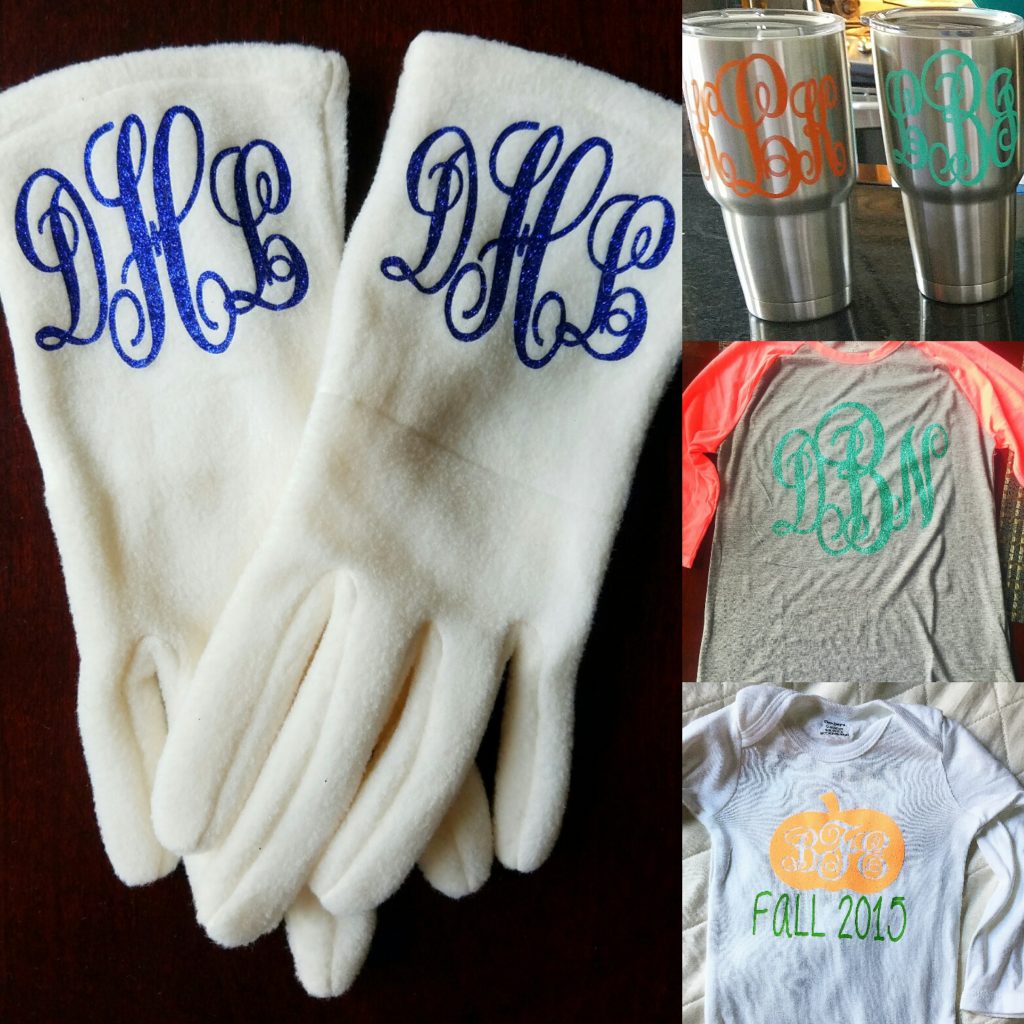 A quick reminder if you are using this design on any heat transfer vinyl for such as any clothing item DO NOT FORGET to click the mirror image (iron on ) block after you send it to print. If you don't when you iron or heat press it on the item you are making it will not be correct. Now if you are using this monogram for paper items or sticker vinyl do not click the mirror image button.
And that is it. You are ready to go monogram crazy. You can make monograms in any size you choose.
Now go get crafty!