A collection of Stocking Fillers for Her that are unique as the woman you are buying for. All can be found on Amazon too.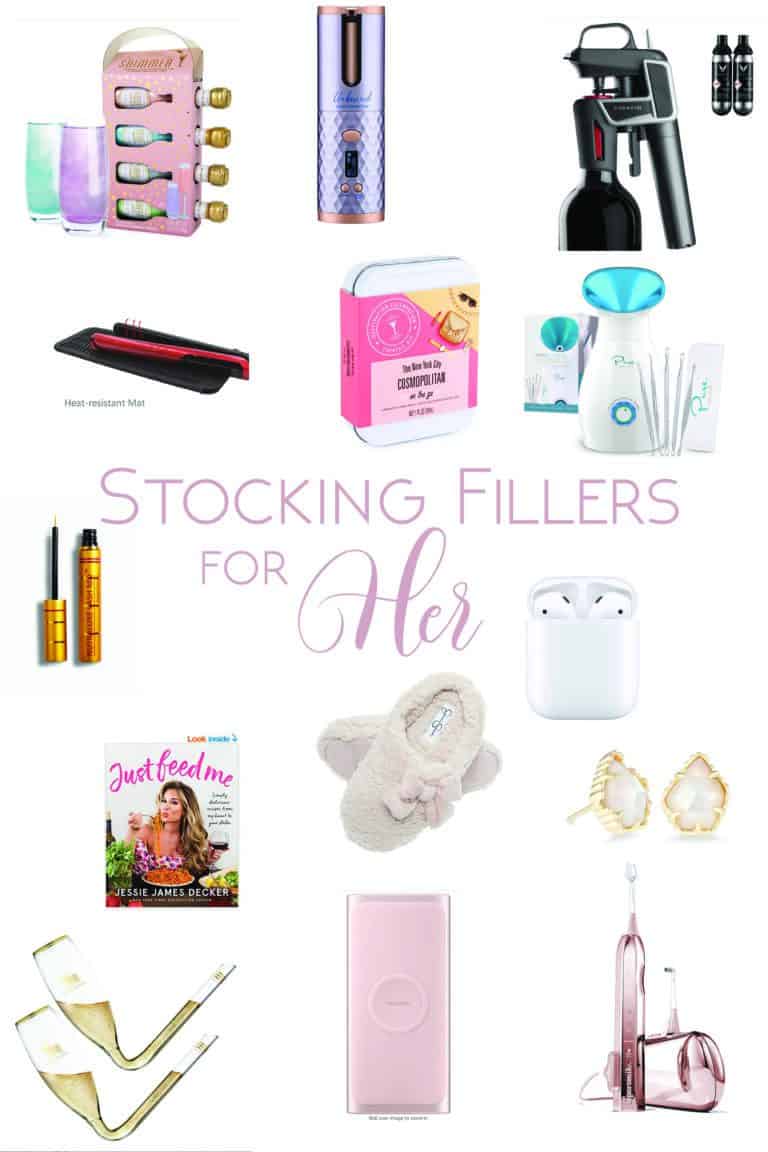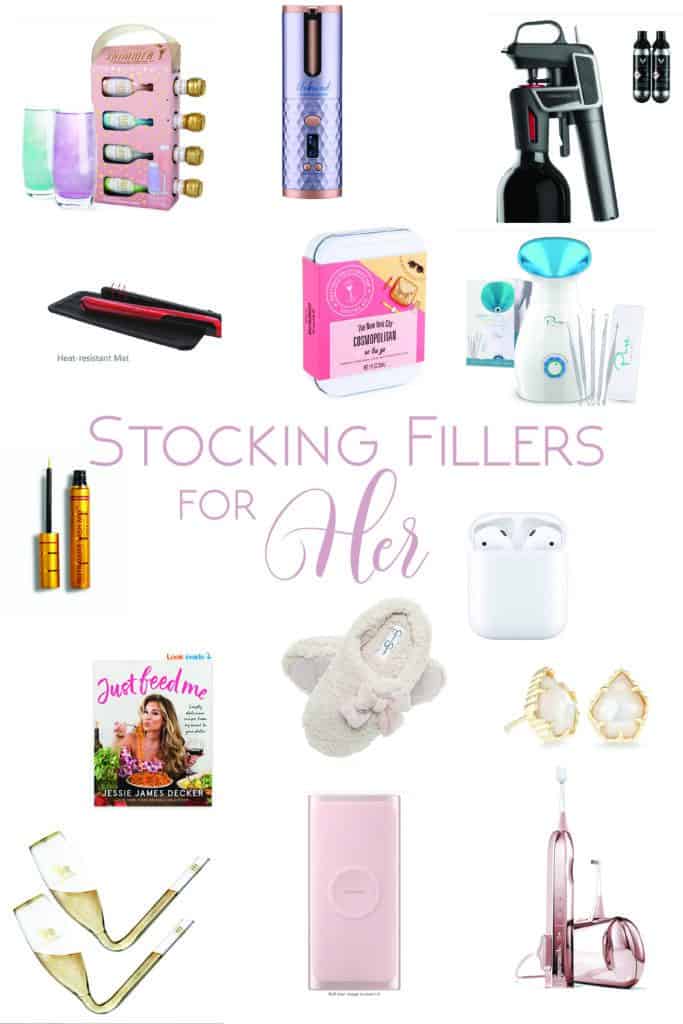 It's that time of year again when it's time to think about gift giving. And some times men might have a hard time deciding what they should put in their wife, girlfriends, or daughters stocking.
Here is a list of gifts that think a little outside of the box when choosing what to get for that special lady in your life. And the best part they all come from Amazon. Can't get any better than that.
Bring the spa to her with this personal face steamer.
Give her the gift of longer lashes with this NutraLuxe eyelash conditioner. This stuff works just as good as its much higher priced conterparts. It even made Amazon's holiday gift guide.
These Jessica Simpson house slippers with memory foam are so comfy she will never want to take them off. And just a little over $20.
Everything you need (but the alcohol) to make you a cosmo on the go. Cute novelty gift with many drink options.
When do we not need our phone charge? This portable wireless charger is the perfect gift she didn't know she needed. No need to carry around cords either. As long as your phone has wireless charging capabilities this charger can charge any phone.
For that girl who likes a drink or 2 with the girls. This champagne shimmer can give any light colored drink a sparkle. This pack can bring up to 60 drinks a little glisten.
For the lady who enjoys cooking this truffle oil gift set will due to impress.
What a genius idea to make a silicone pad to rest your straighenter or curling on while hot but not using it. And if you need to be on the go and take your hot straightener with you just slip it inside the pouch and you're ready to go.
And you can never go wrong with a set of Kendra Scott earrings. These studs give a classy sudle look that any woman should love.
A New York Times best seller this cook book has it all and is quite the hot cook book right now
This over the top and stylist toothbrush offers the most professional cleaning and polishing experience you can get at home.
For the girl always on the go this cordless rechargeable auto curling iron is perfect for her. Maybe she's just needing a quick touch up or needs a full glam this one is for her.
If she's an Apple girl and doesn't have a pair of air pods it's time to upgrade her listening experience. You can never go wrong with a new device for her phone.
These are perfect for that party girl or the girl who likes to keep it classy when they drink. These are for sure a conversation starter at any event.
One item I personally own and love. Maybe she wants a glass of wine today, but not another for a few more days. Once opening a bottle of wine it starts to loose its original flavor. That's why the Coravin wine preservation system is perfect. It's like you never opened the bottle, which technically you didn't. So it keeps it freshness forever or until you have drank it all.
Want Other Great Gift Guides?
Stocking Fillers for Him
Foodie Gifts for Men & Women
Christmas Gifts for Him
Gifts for the Cricut Crafter