A collection of toddler approved Christmas gifts that you can get off Amazon to make any toddler one happy kid.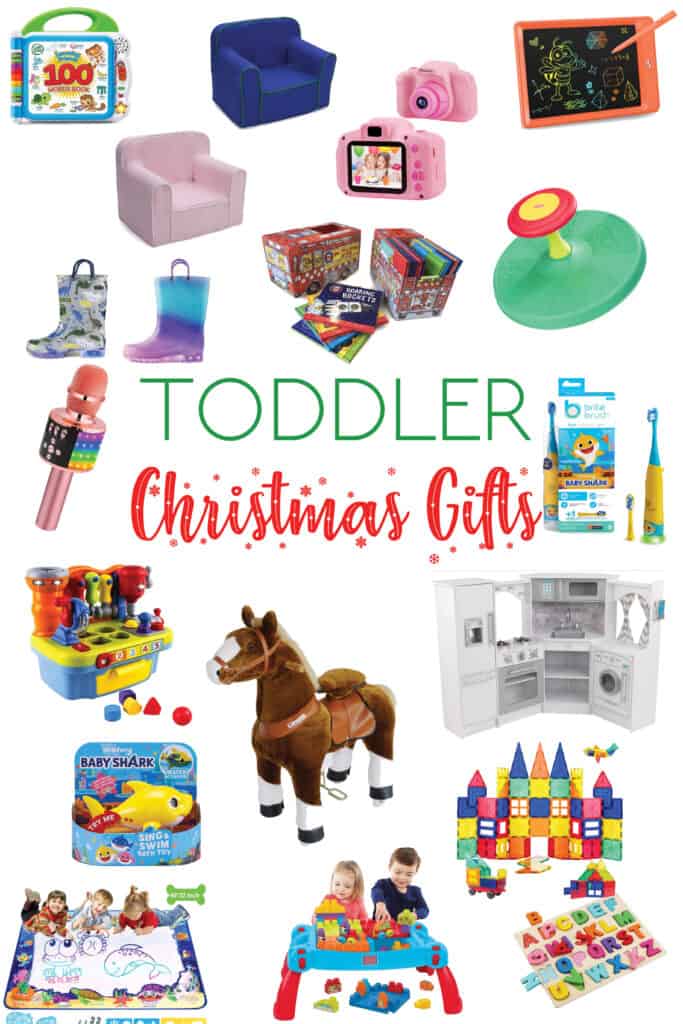 It's that time of year again and wondering what to get the toddler in your life? This is a tried and tested and approved list of toddler Christmas gifts sure to bring a smile to any tiny human in your life.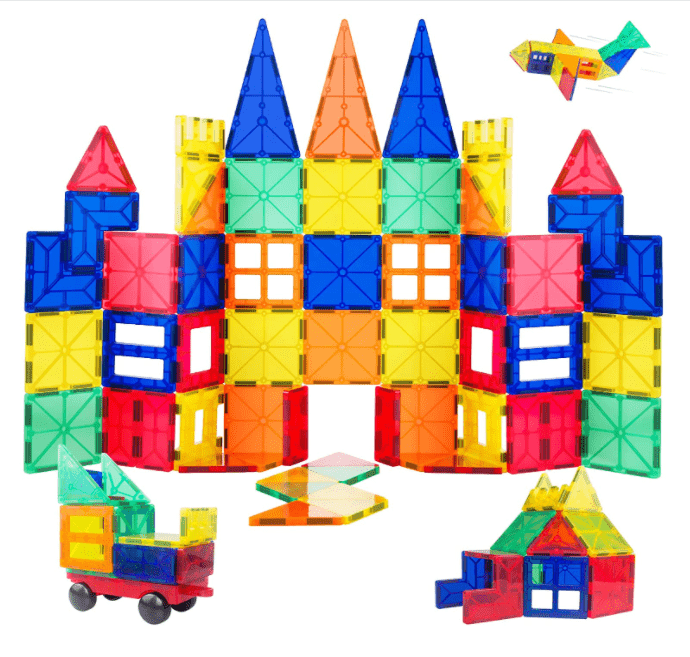 Talk about a gift that lasts. These magnetic building blocks are really great for children of all ages. My daughter plays with her set daily. We will be ordering another set for Christmas.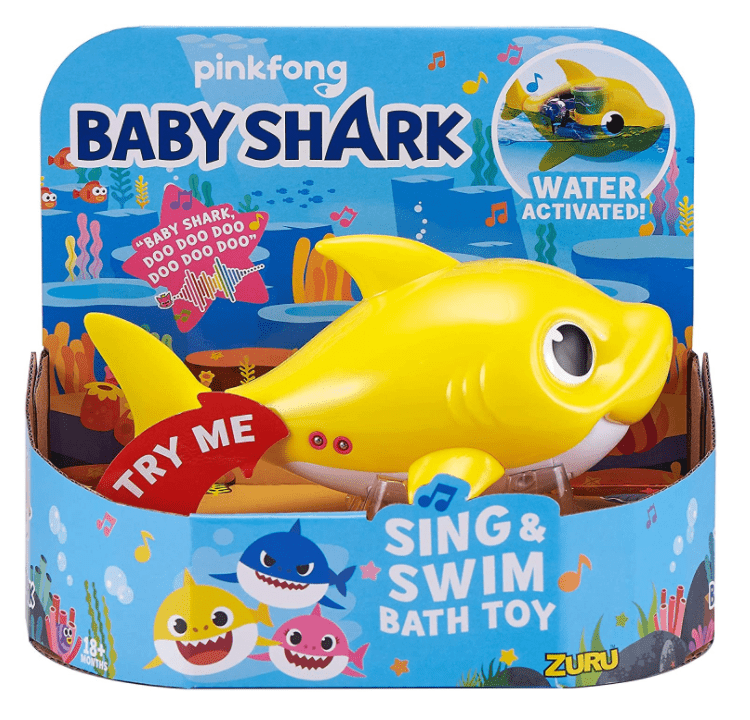 With the baby shark craze this battery operate singing baby shark bath toy is perfect for your baby shark obessed toddler. And it comes in 3 different colors as well.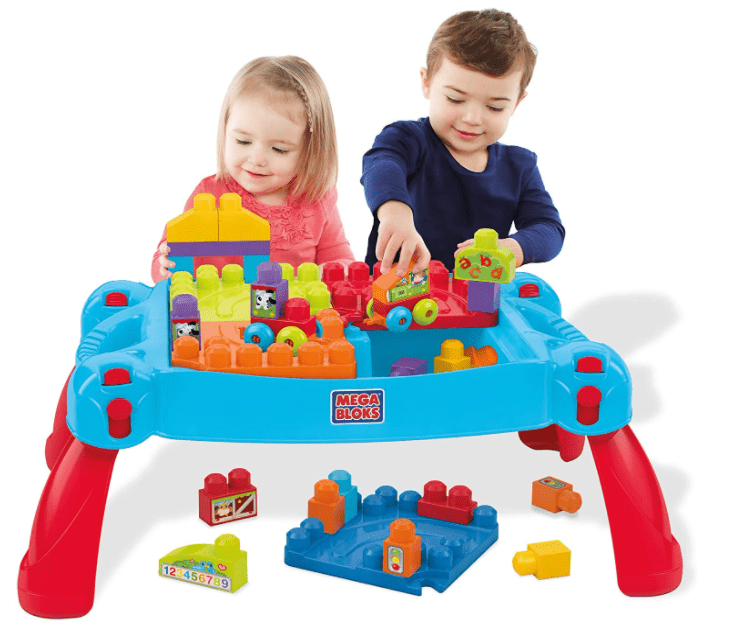 This big building blocks and table are good hand/eye coordination for your toddler. Our daughter has had her set since her first birthday and still plays with them at 3. They come in two colors too.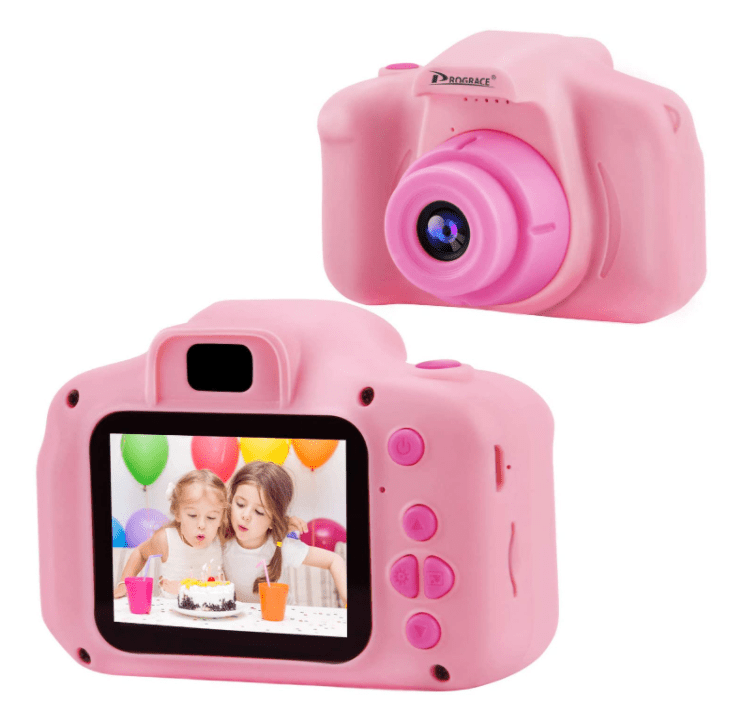 My daughter received this camera for her 3rd birthday and hasn't put it down since. Works with a micro sd card and you can upload the pics to your computer. Not the clearest pictures but you are only paying $20 something for it. Comes in 2 colors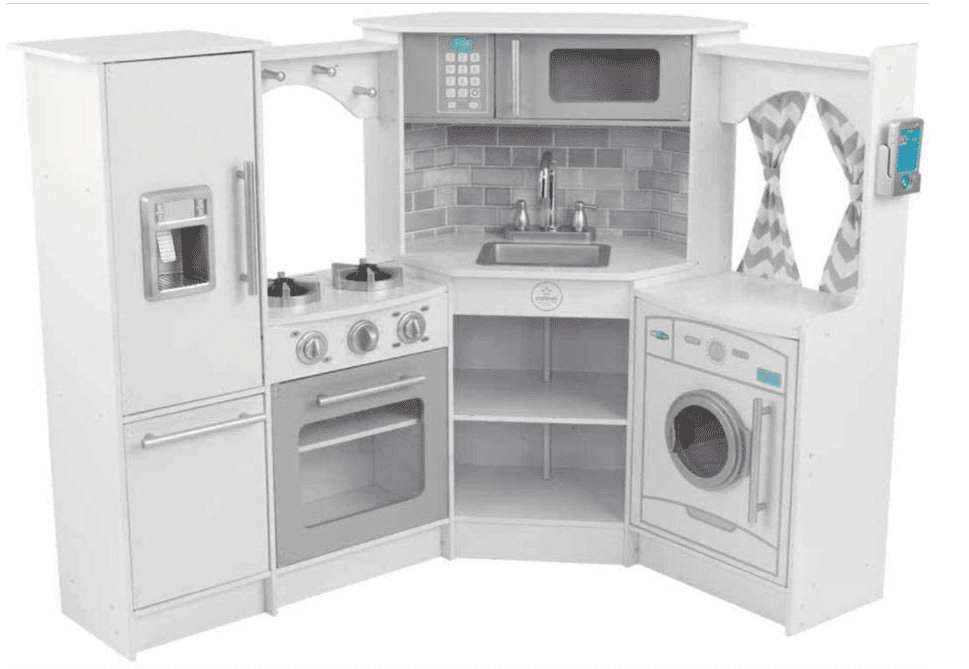 This was last years Santa gift and she couldn't have been more excited. Been almost a year now and still plays with it daily. Fits right into a corner which I loved. Comes in 2 colors.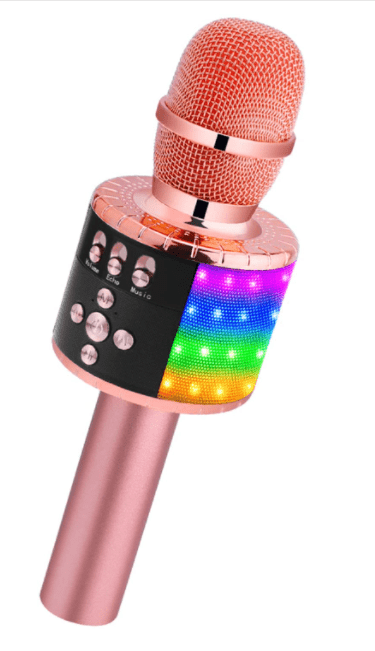 For the little performer in your life. Or lets be honest, toddlers love being loud and what better way to amplify them than this karaoke microphone. They can sing their little hearts out. Comes in 7 different colors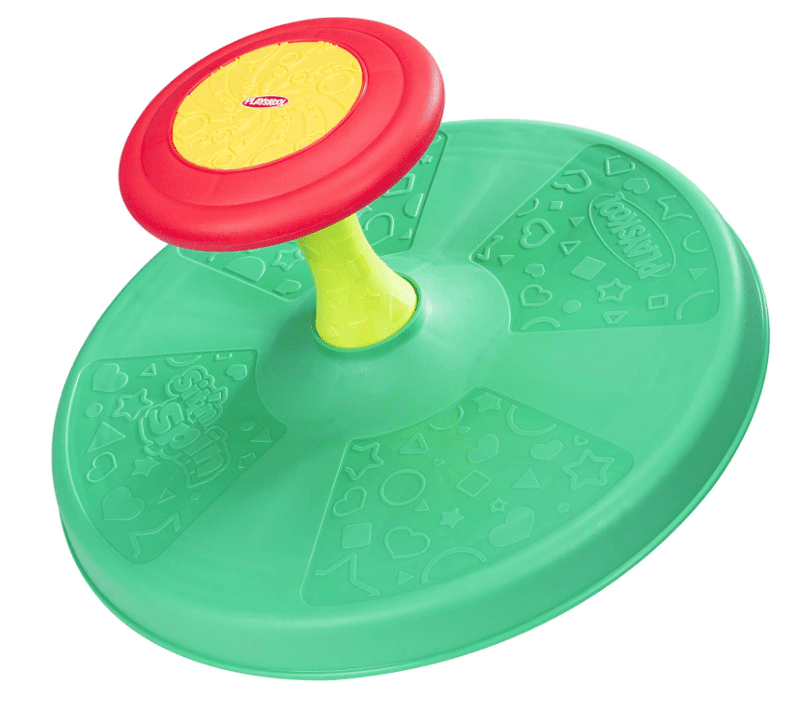 There's nothing better than a classic toy for your little. This sit and spin is quite a hit. And this toy is good for all ages because even a 35 year old adult can spin on it (I tested it out )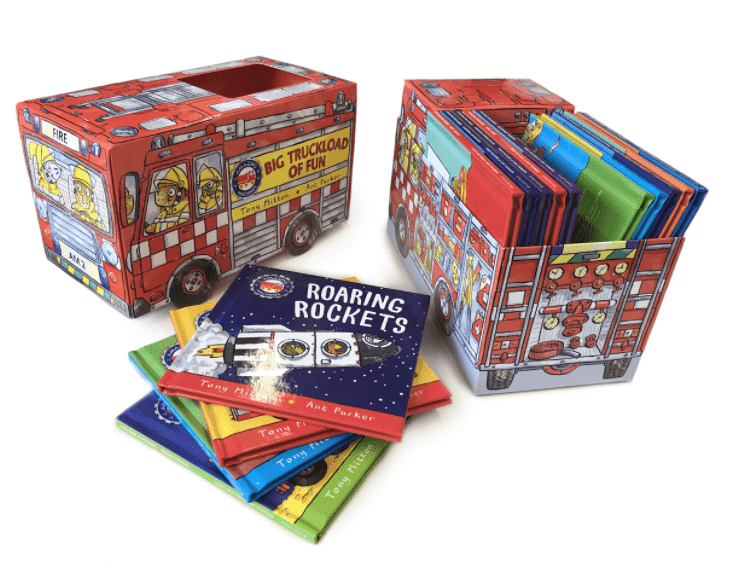 What's better than a gift they enjoy and learn from at the same time. This firetruck full of 14 books for them to learn about machines. Easy to read and full of bright colors should keep your child engaged.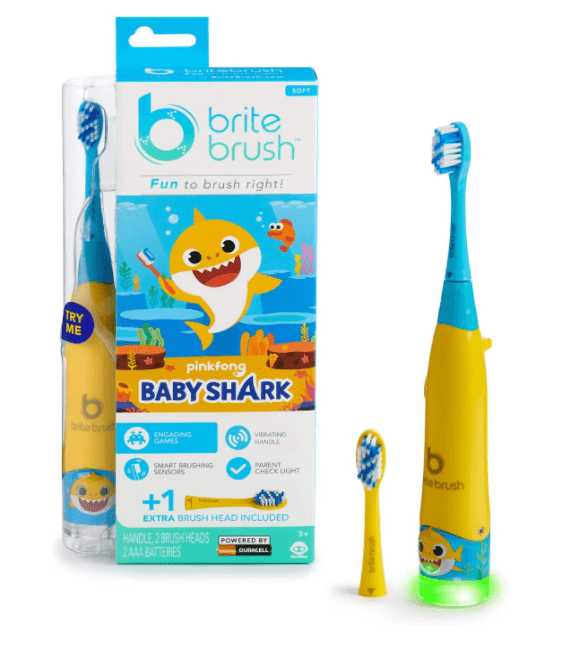 The infomercial got us on this one, but she loves it. It sings baby shark as your child brushes or does interactive games and keeps score of how well they brushed their teeth. A smart and fun toothbrush.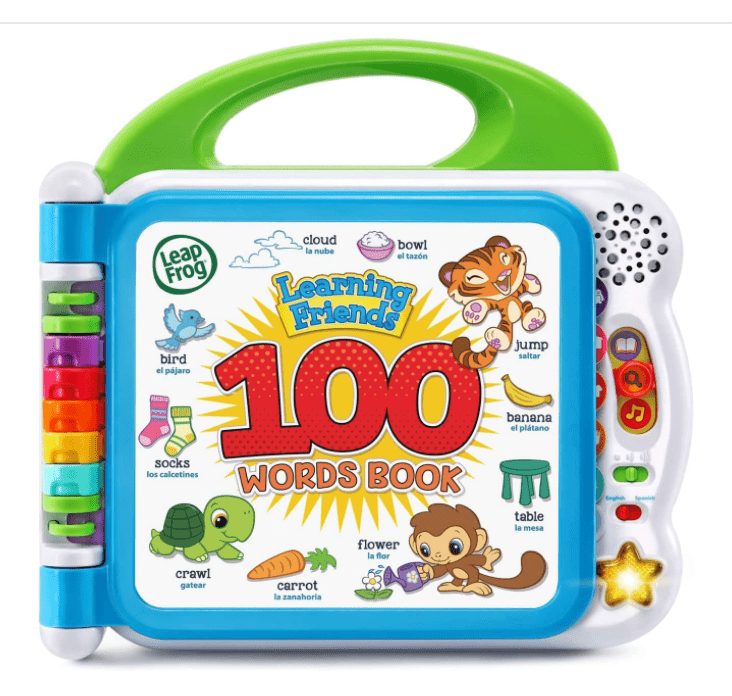 This was great for the past 2 years and now is great because she can switch it over to spanish now and work on that. (She is in Spanish school_ It comes in 2 different colors.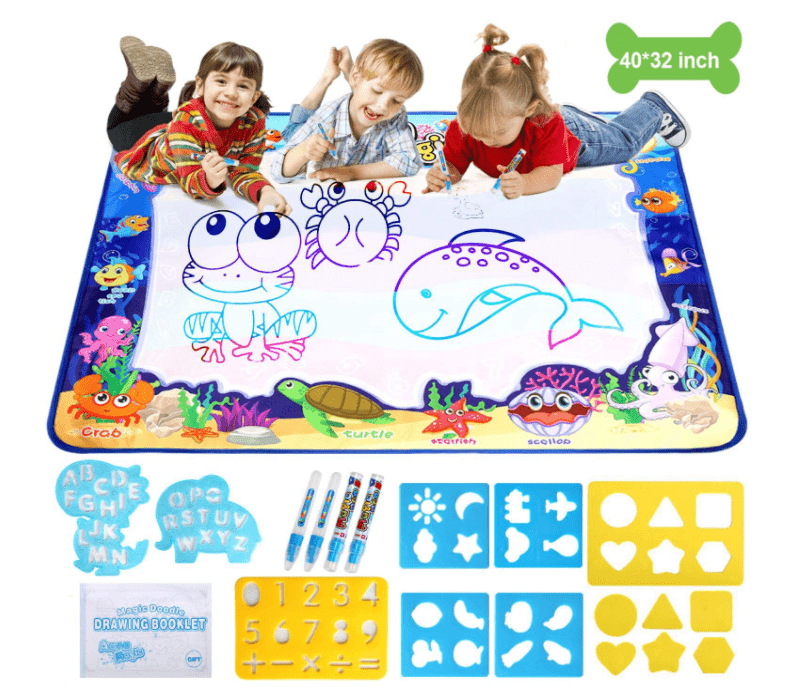 This mat is great for that no mess coloring. From just barely being able to pick up a pen to a skilled writer, this is gift is great.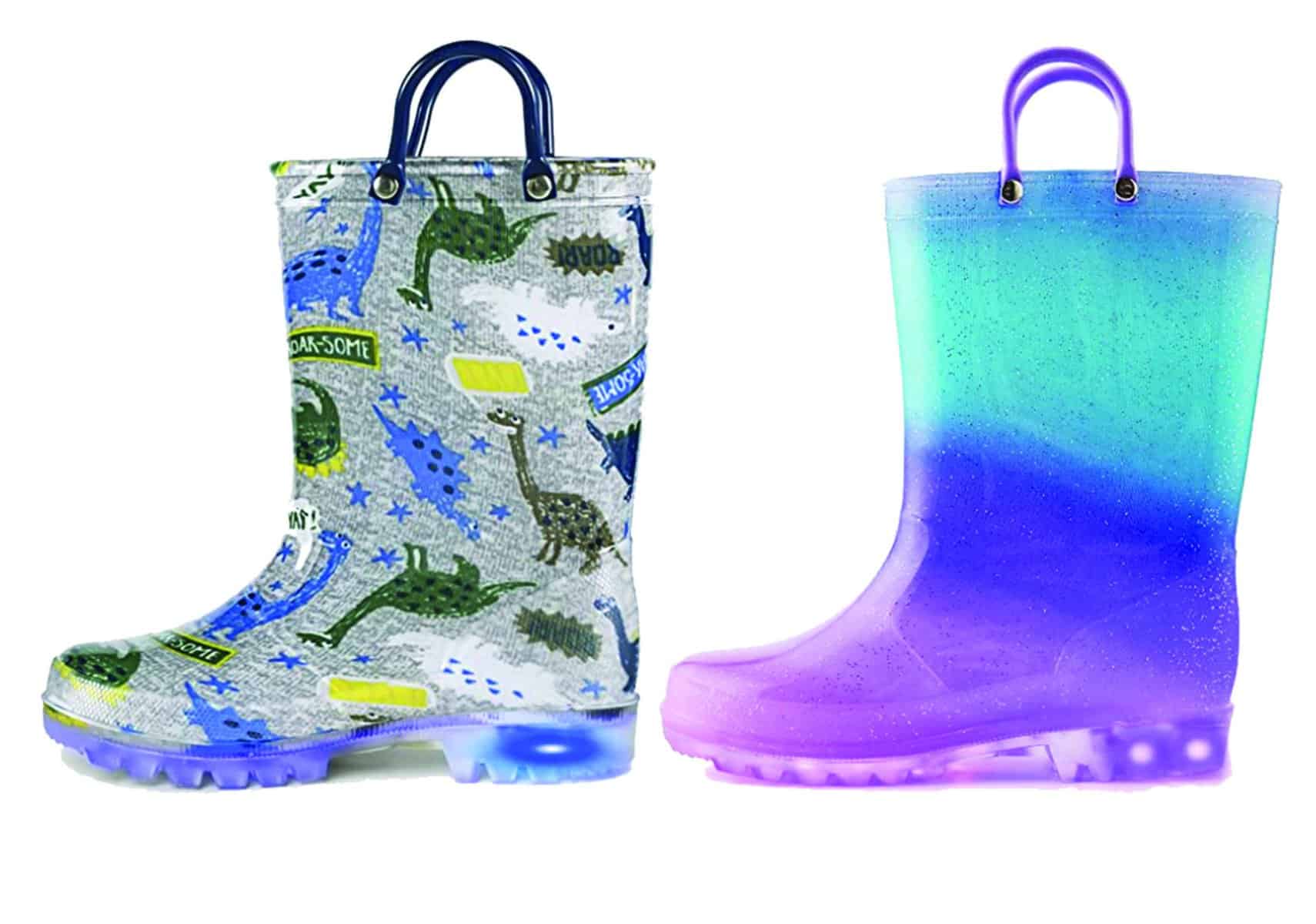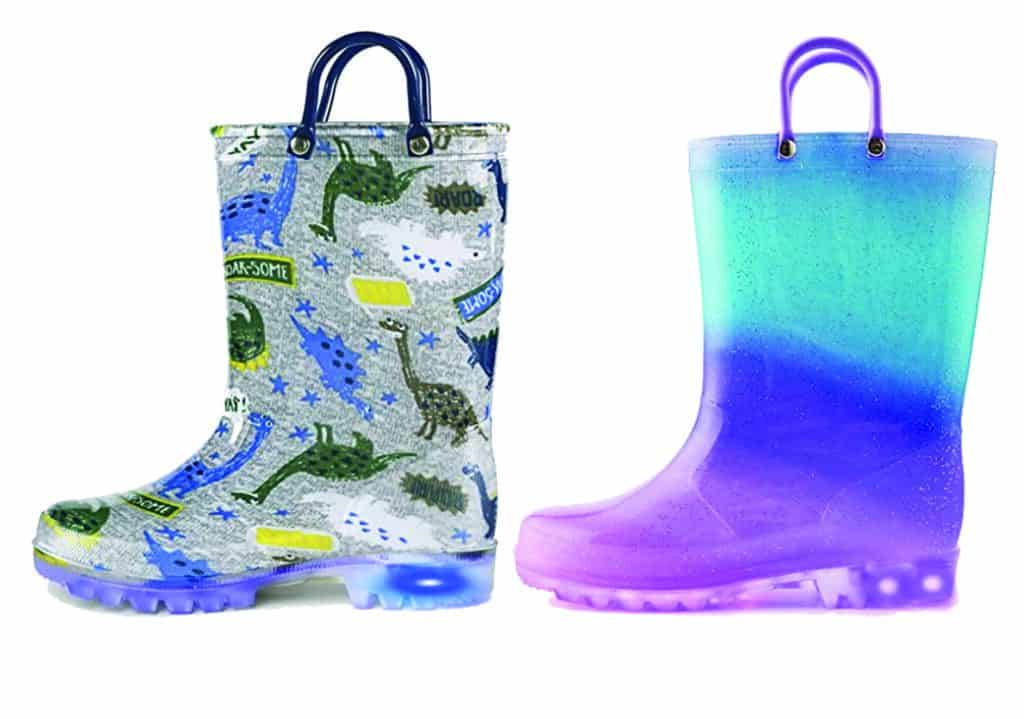 These light up rain boots are a favorite in this household. My daughter just loves to wear them just because. They have 24 different designs to choose from so you can find the perfect pair.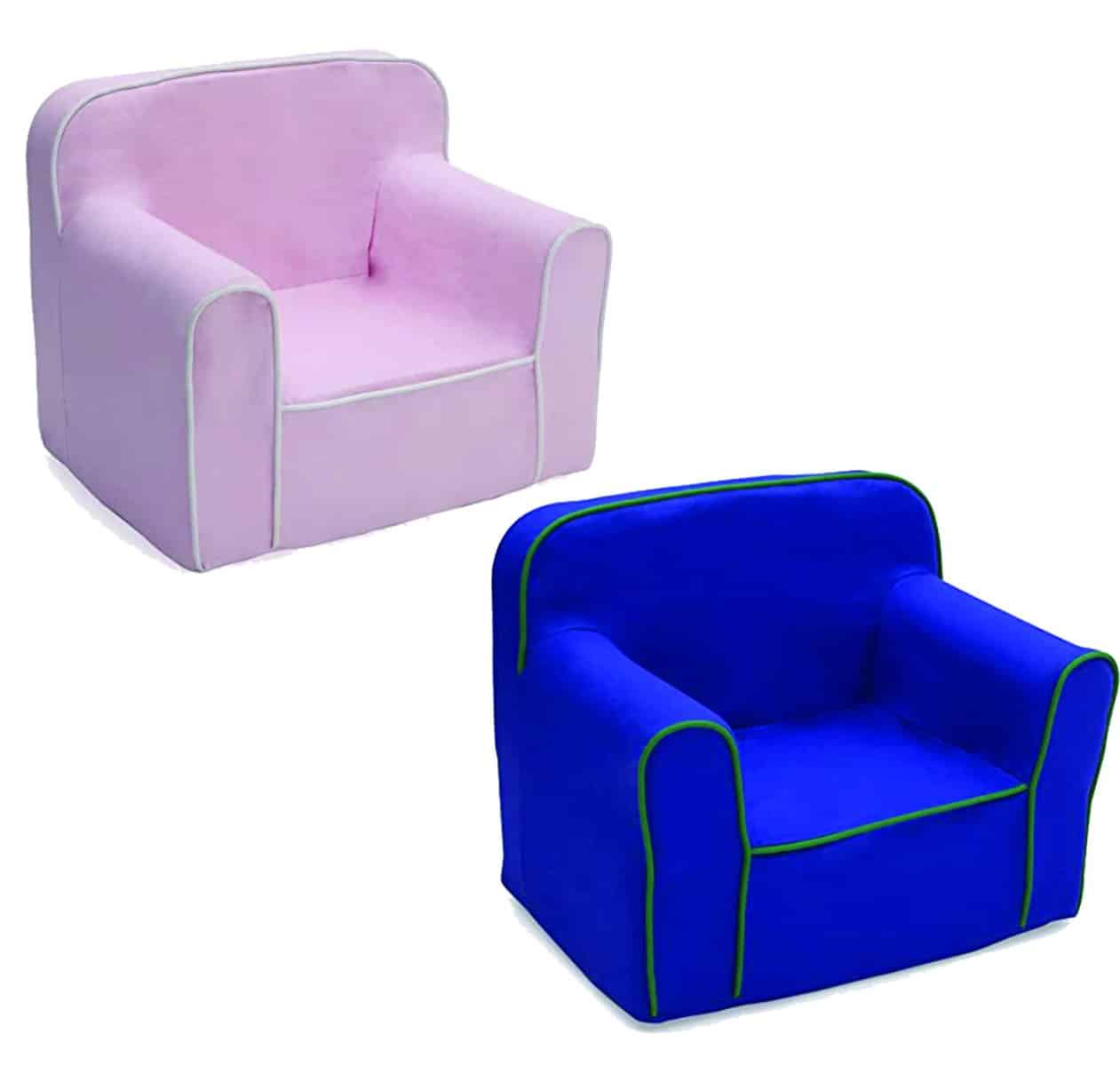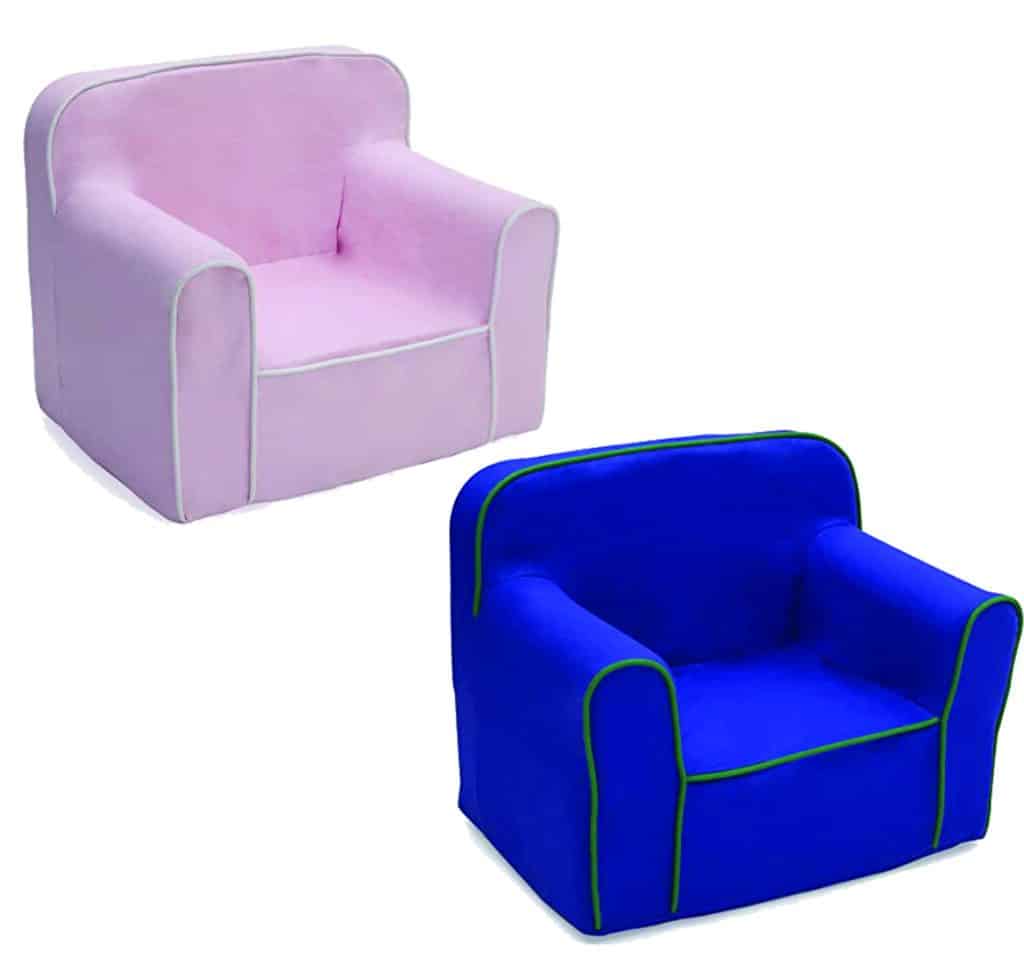 Get a Pottery Barn Kids inspired Foam Chair for a cheaper price. This chair comes in 5 different colors and the kids love this chair. If you want a name added take it down to your local embroidery store.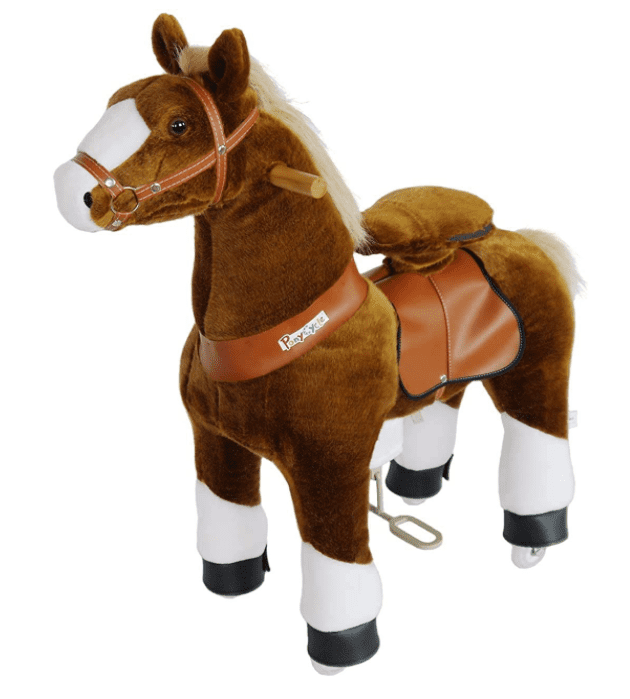 This riding horse was one of the best gifts for my daughter. She rides this horse all the time. No batteries needed. They just simply move up and down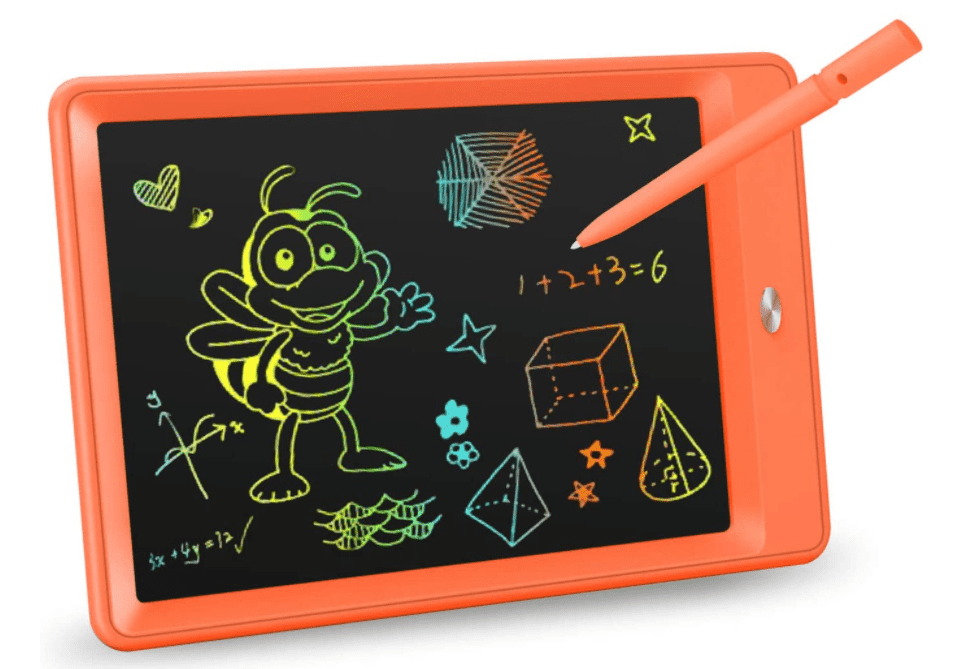 This thing is great. They can doodle their hearts out and erase it when they are done and start back over. Great to take on road trips or when you go out to dinner to keep them entertained. Comes in 4 colors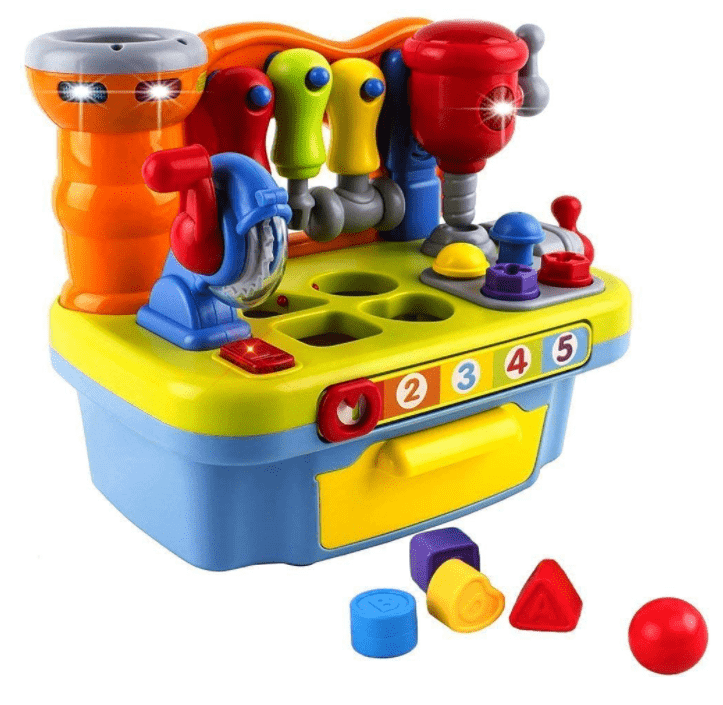 I have gifted this many times and is always a big hit when the smaller toddlers. Great eye/hand coordination.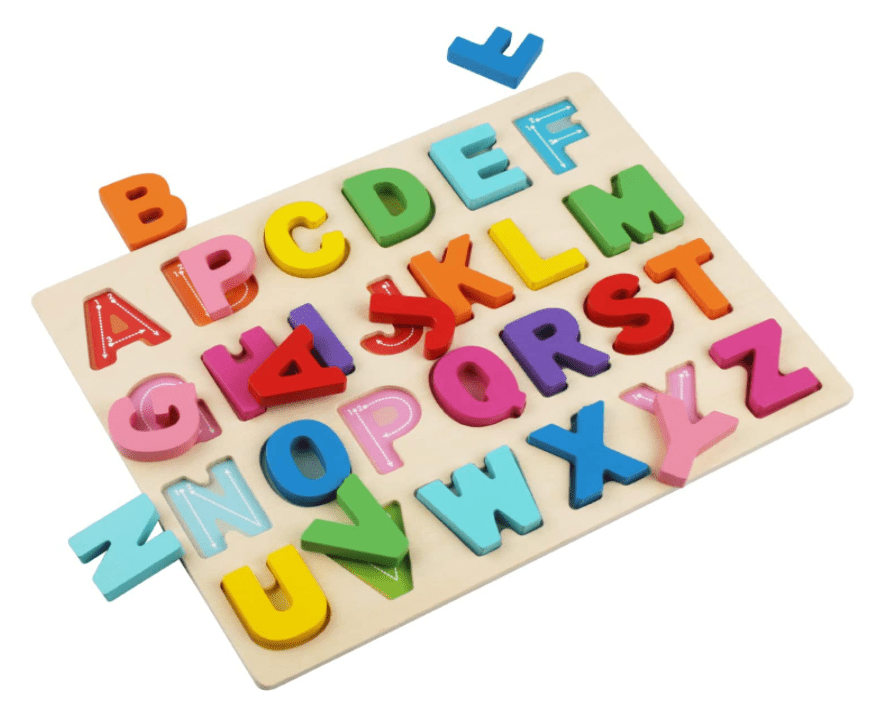 Nothing beats a good learning puzzle. These are made of thick wood so they can stand the destruction of a toddler. They also have it in numbers as well.
Want Other Great Gift Guides?
Stocking Fillers for Him
Foodie Gifts for Men & Women
Christmas Gifts for Him
Stocking Fillers for Her