Fonts with Tails Included for FREE
A collection of free downloadable fonts that have tails included. Make beautiful projects using your Cricut with any of these great fonts.
So many people ask about fonts that included flowing tails. After much searching I have found that most of the fonts that have tails are using only paid versions.
After going through numerous fonts I came up with this collection that has the tails included in the free personal use version.
All these fonts you can find on dafont.com which I personally trust when downloading from.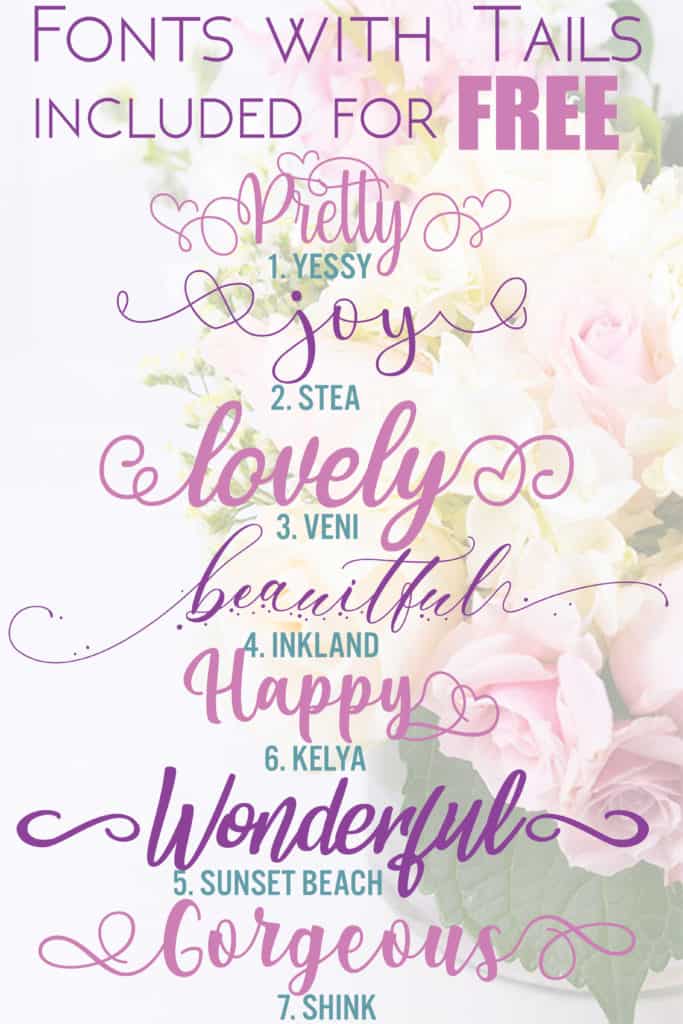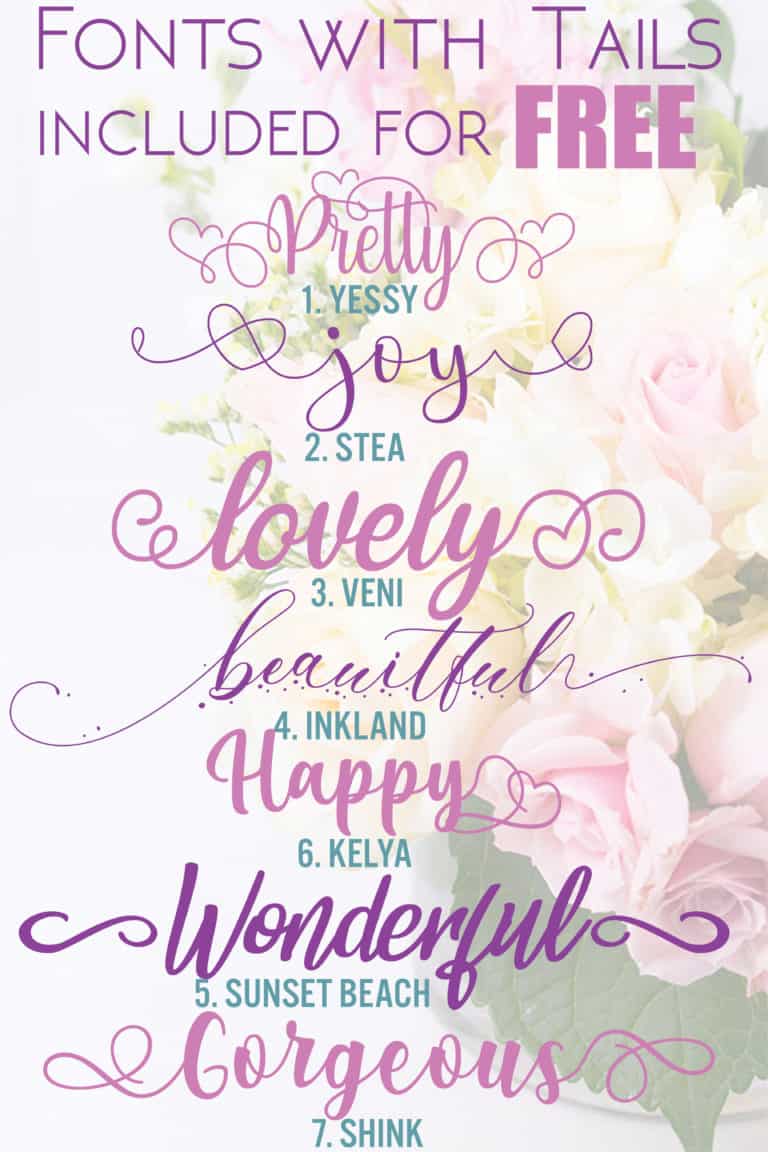 1.YESSY 2. STEA 3. VENI 4. INKLAND
5. SUNSET BEACH 6. KEYLA 7. SHINK
Downloading Fonts for Cricut
A lot of my viewers are Cricut owners. So if you are new to Cricut and are wanting these fonts to use in Cricut Design Space read this post on Cricut Explore- Free Fonts to learn how to download and use.
Other Great Free Fonts
Free Farmhouse Fonts
Free Pretty Fonts for Cricut
Free Signature Fonts
Check out all my Crafts posts and find something you can make yourself.
Did you make something using one of these fonts? Share your picture on Instagram with #glitterandgraze