The easiest way to connect those pretty script fonts in cricut design space to have a nice flowing word for all your projects.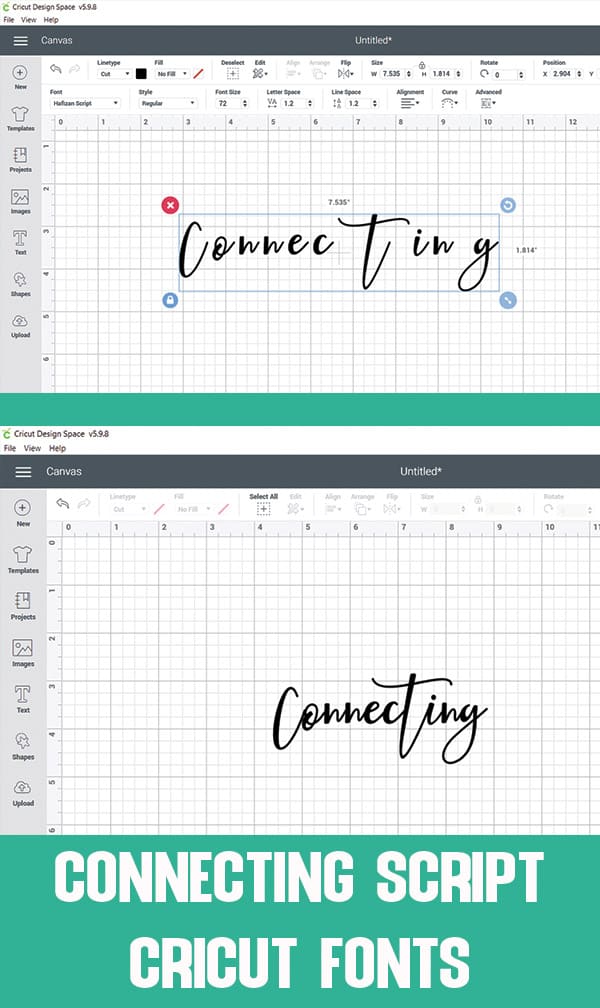 Learning the easiest way connecting script cricut fonts was one of those game changers for me. Connecting the letters in a word have became such an easy task now.
After learning you can download your own fonts and use them in Cricut design space your mind is blown. No more paying for a font in design space or not finding the perfect one for your project within design space.
If you haven't learned how to download free fonts check out this post Cricut Free Fonts and learn how easy it is.
Now once you find a pretty script font when you go to use it in design space you will notice the letters are not connected. That's a big problem because it looks strange without them connected.
Well in just a few easy steps you can have them connected and you'll be ready to cut or draw.
Connecting Script Cricut Fonts how to: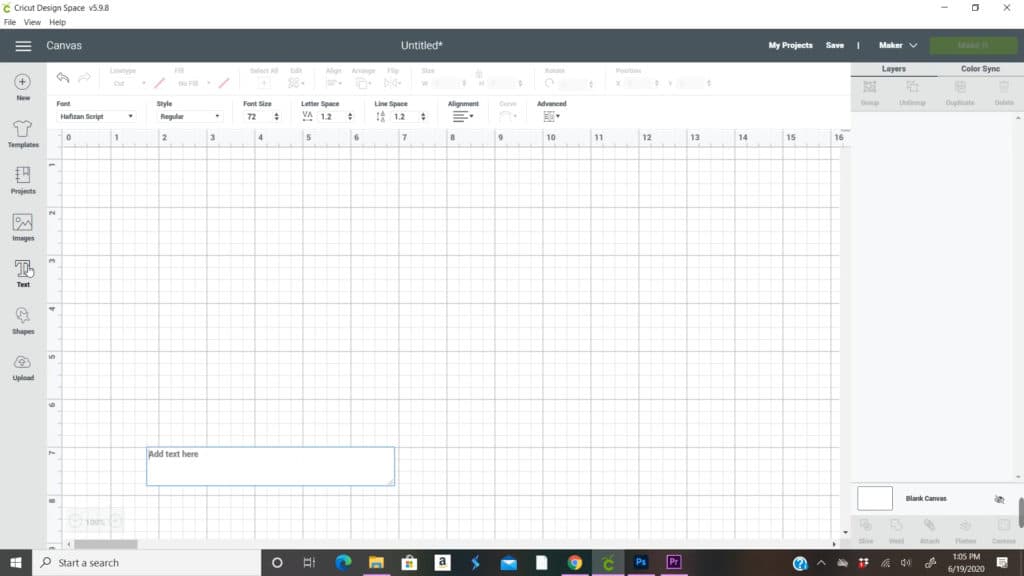 Open a new text box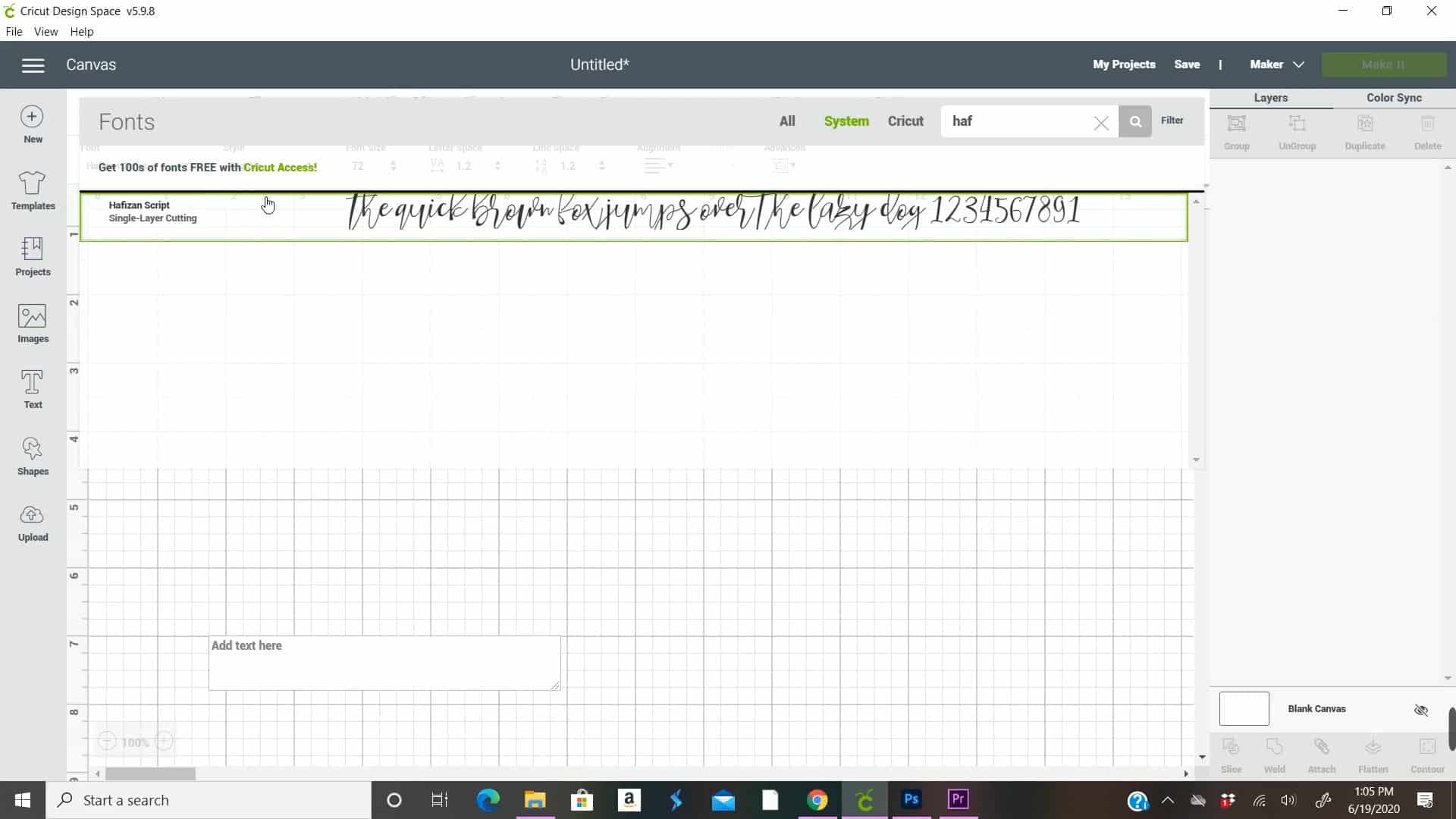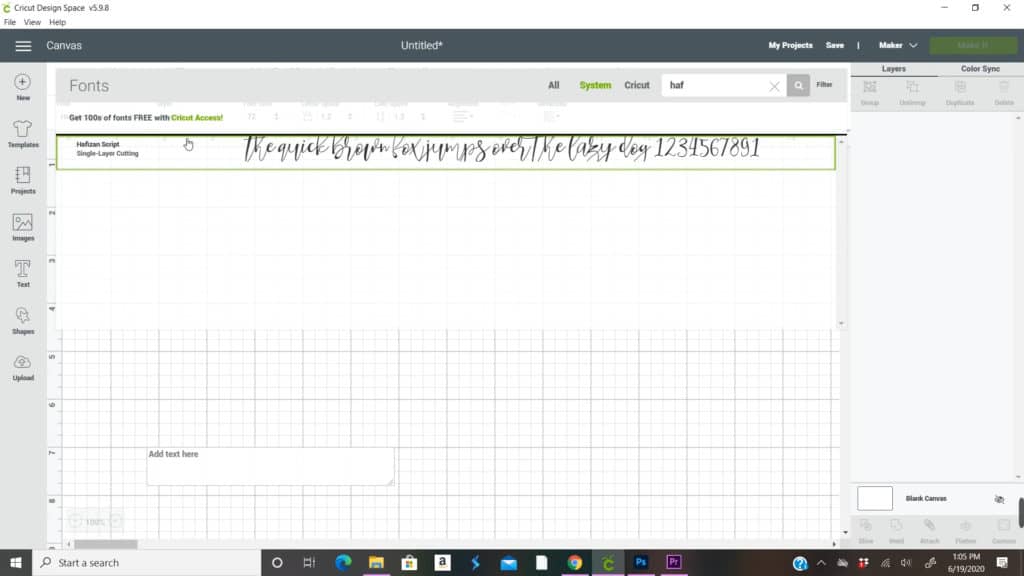 Pick a script font that you downloaded to your computer. I love Hafizan Script font. I use it for so many projects.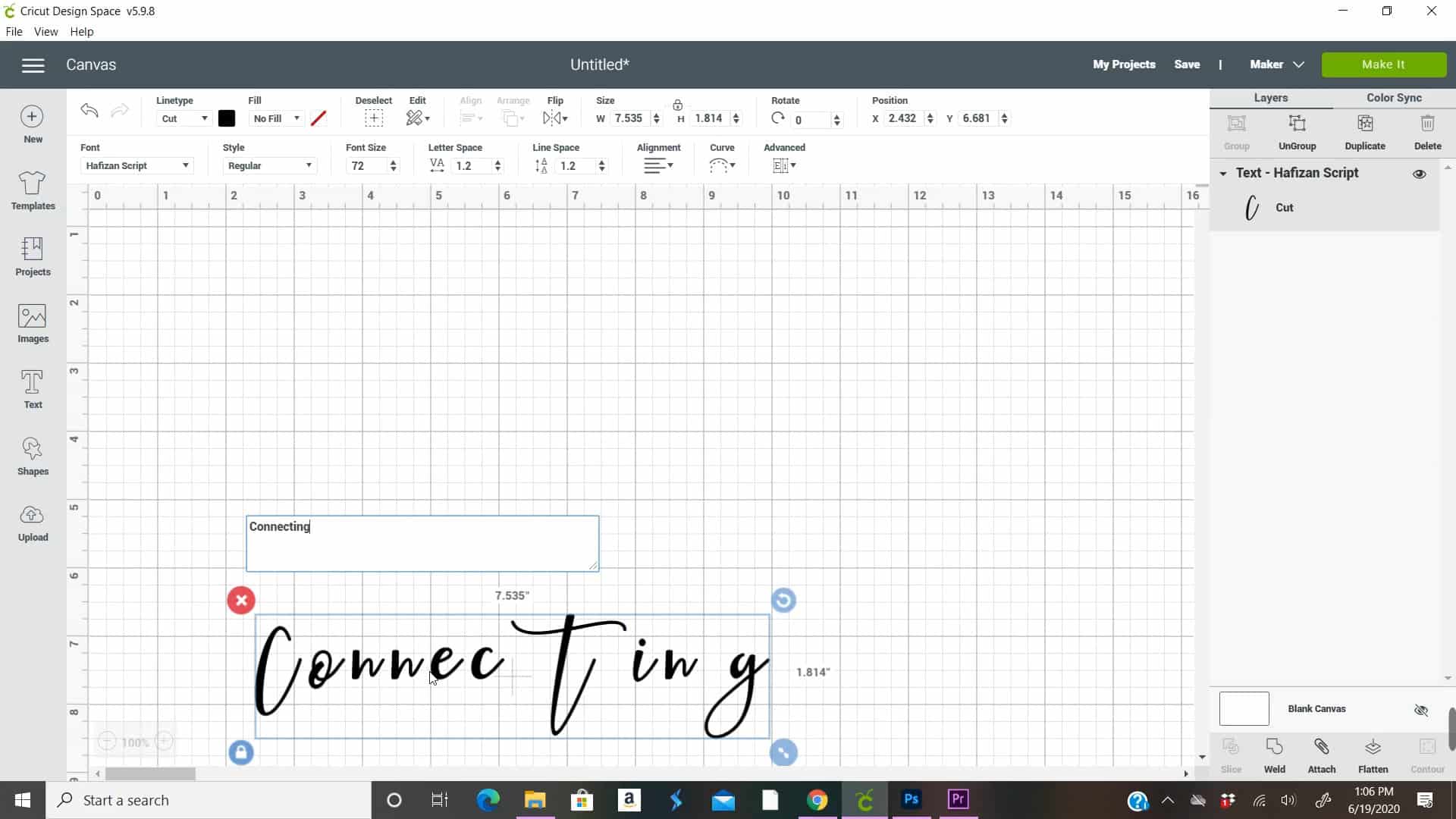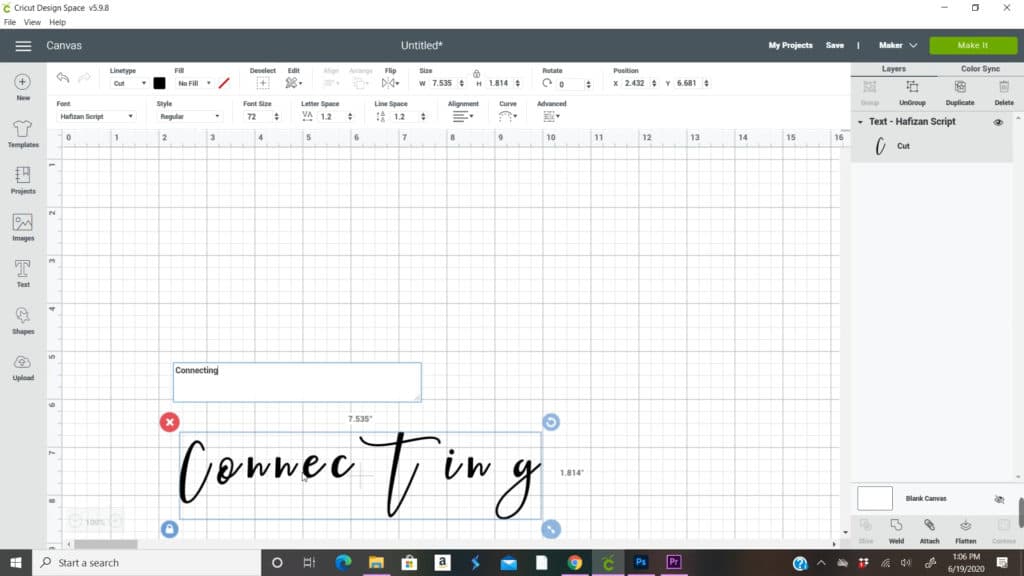 Then type in the word you are wanting to use.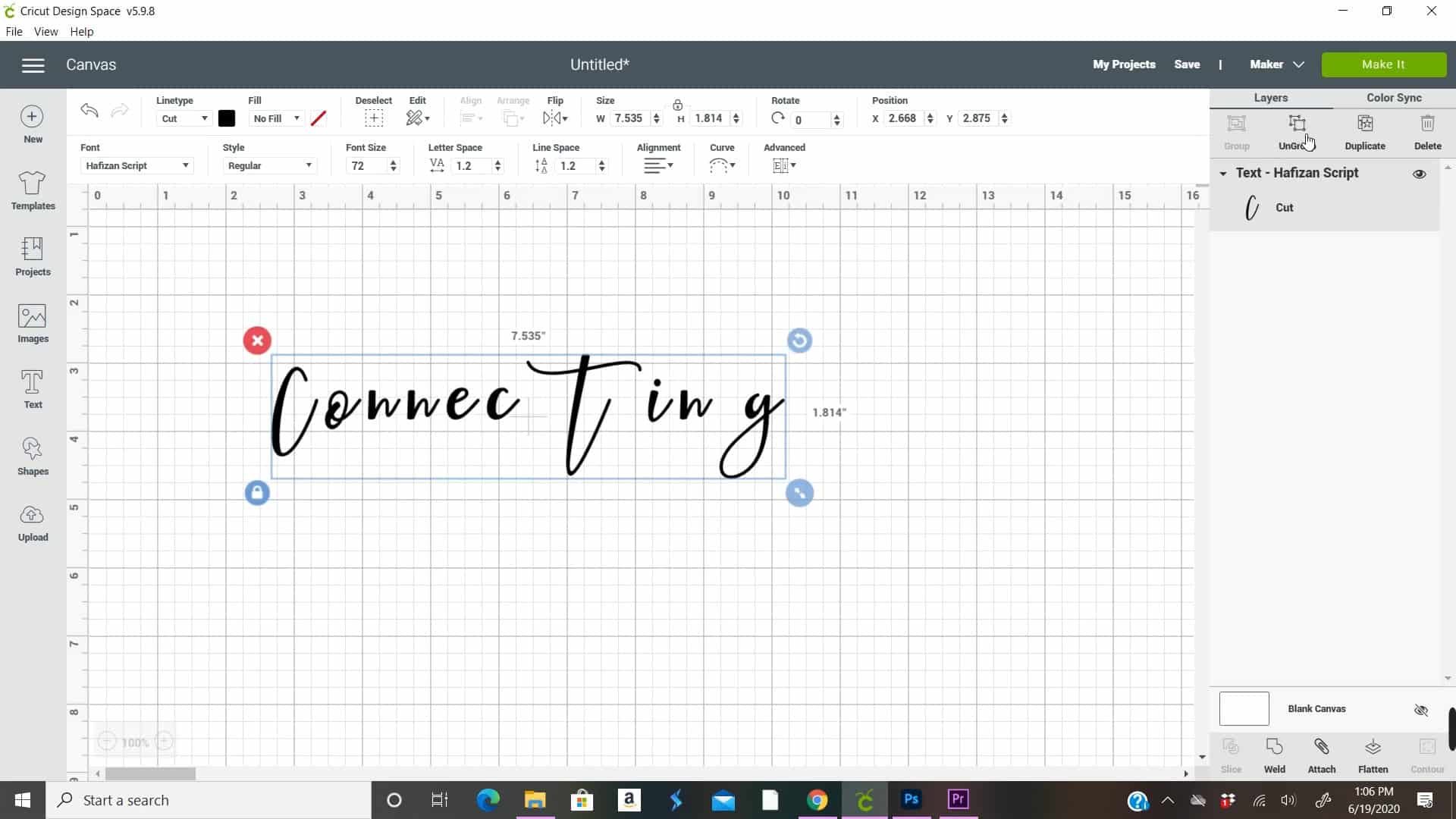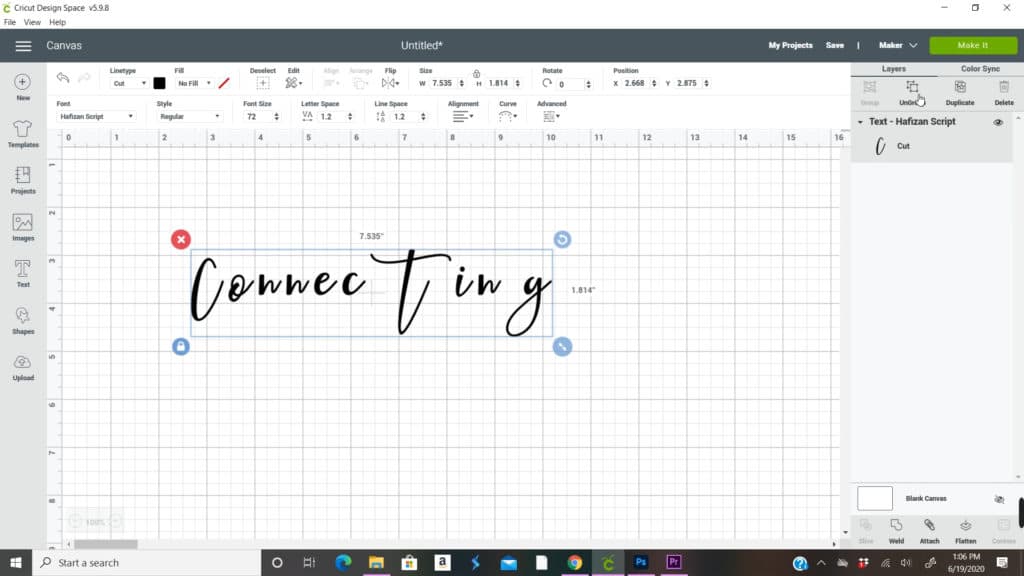 With the word having the box around it showing its highlighted go to the top right corner and click on ungroup.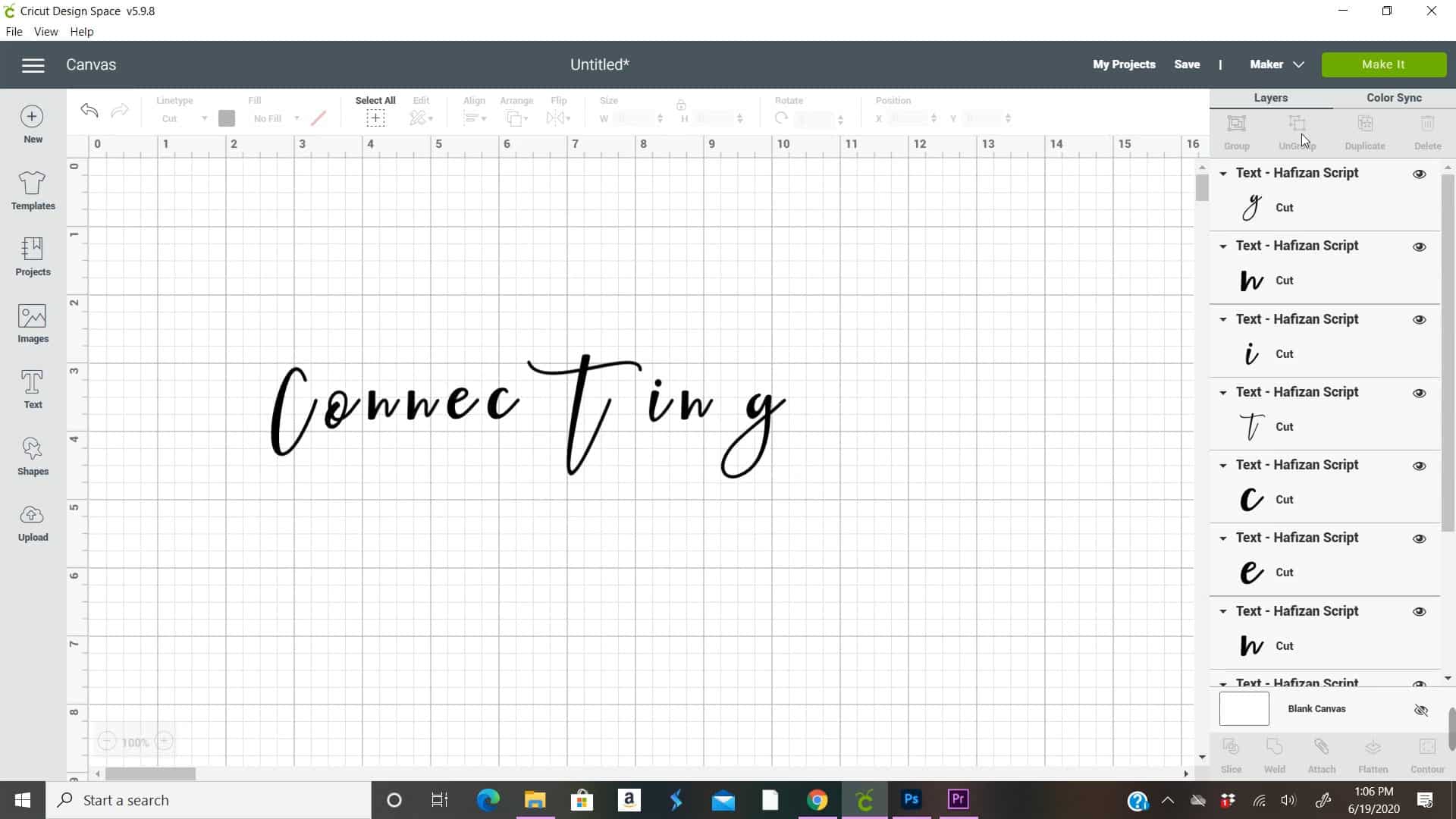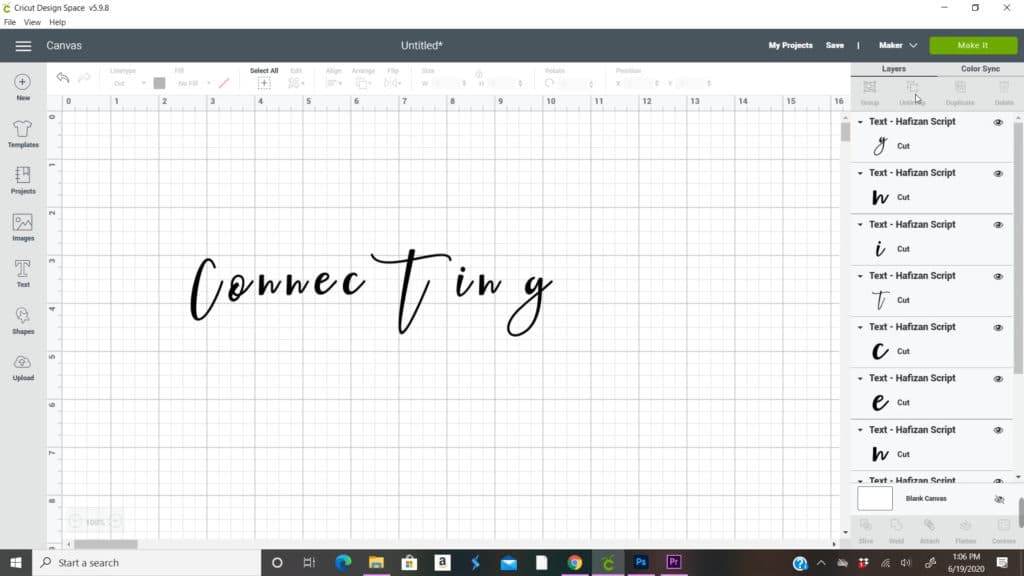 You will see each letter of the word is basically its own layer now.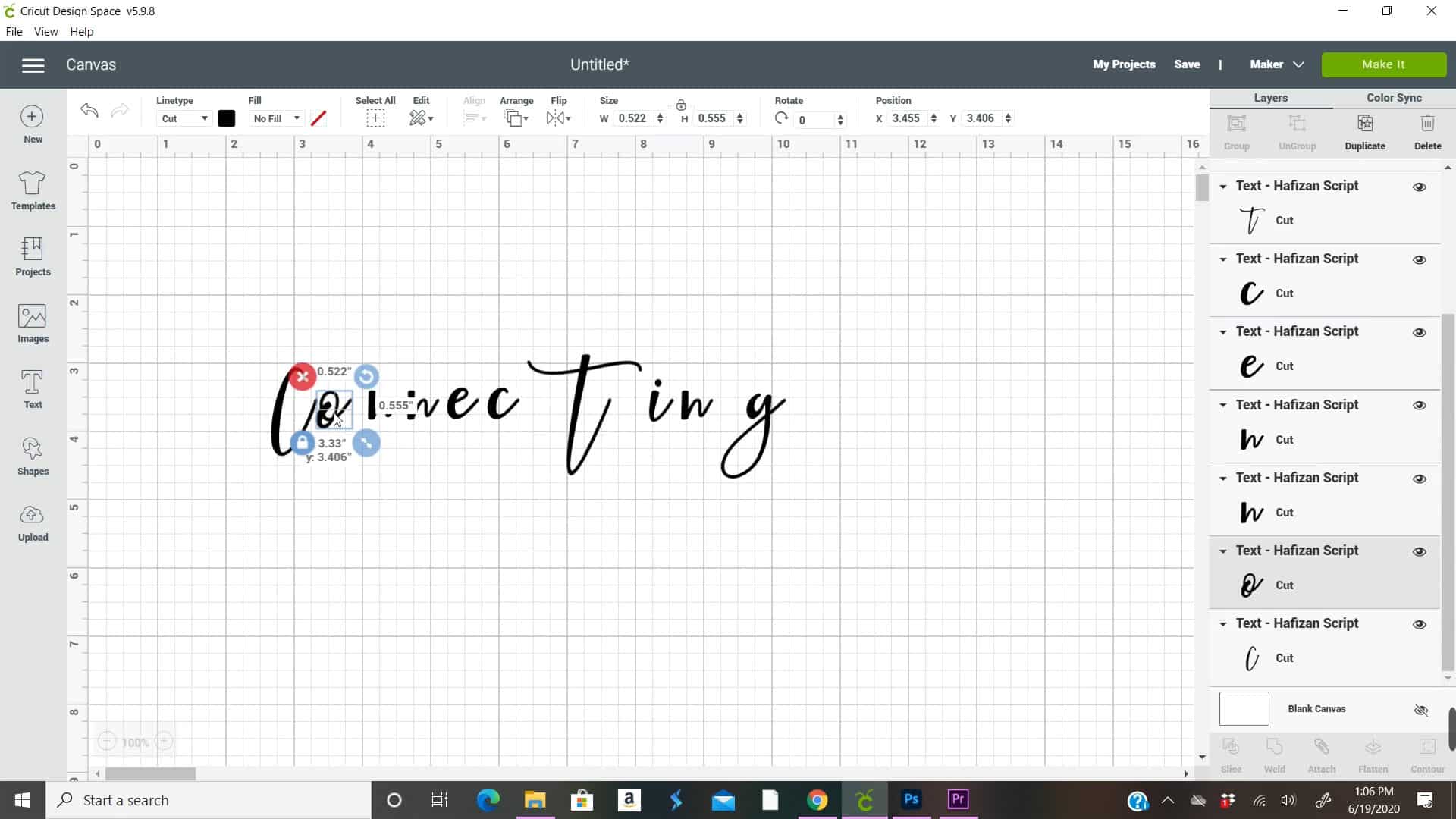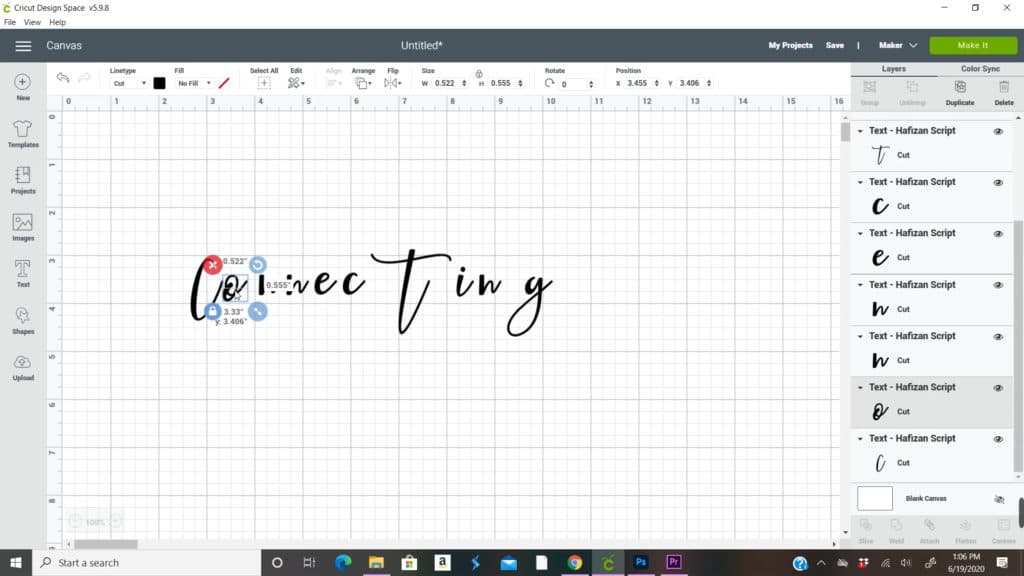 Start moving each letter to be touching the one before it.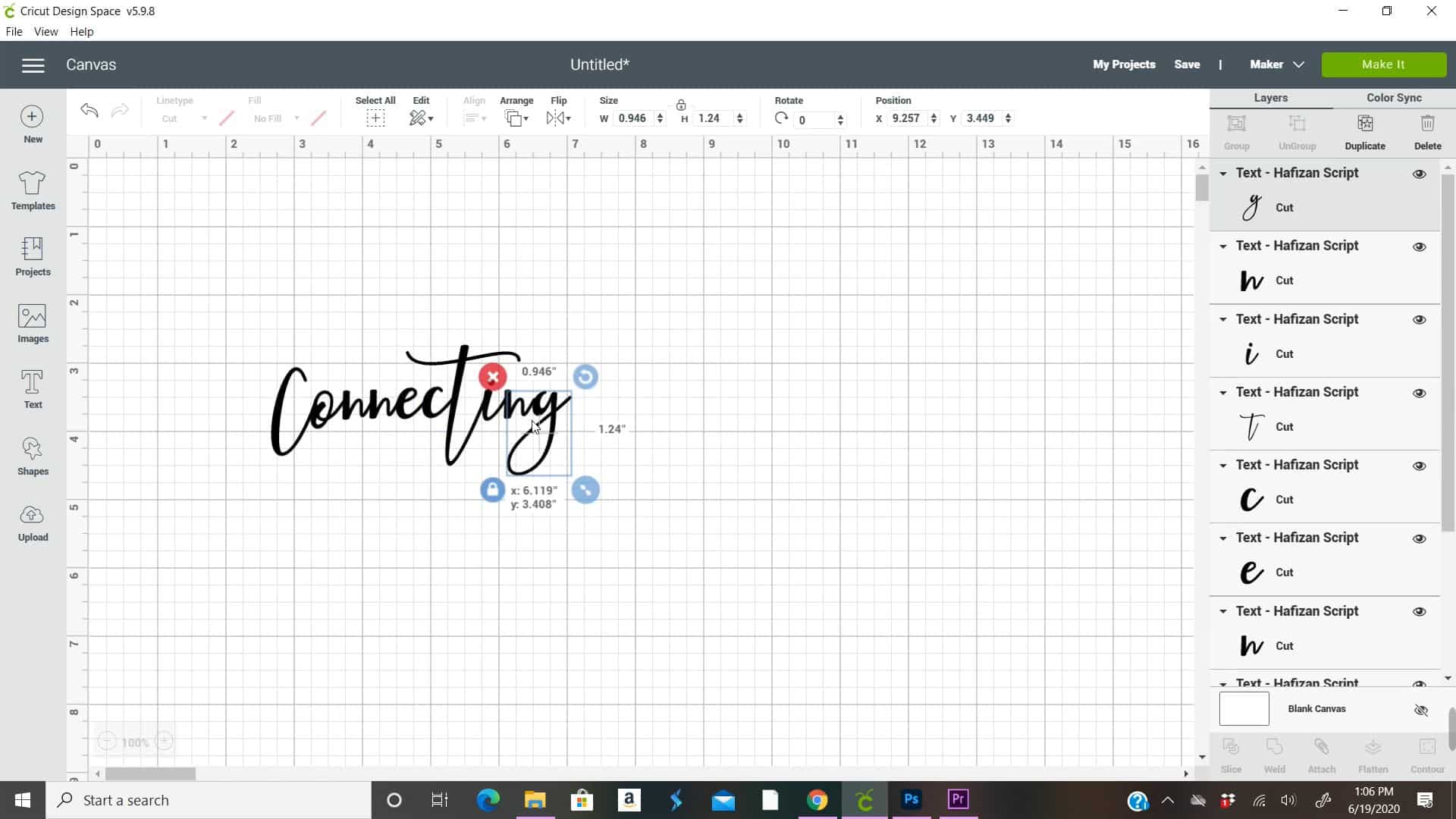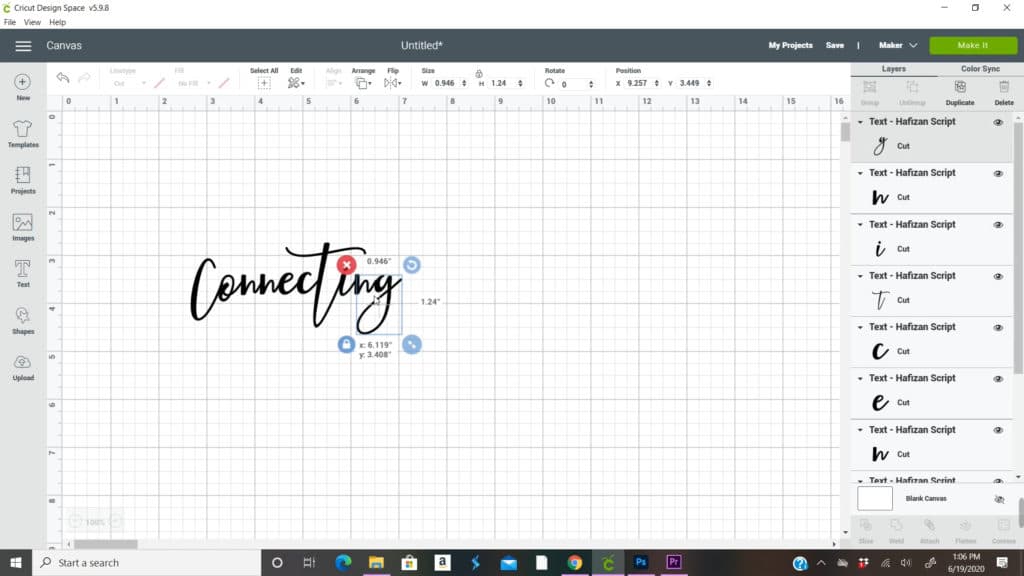 Until they are all touching each other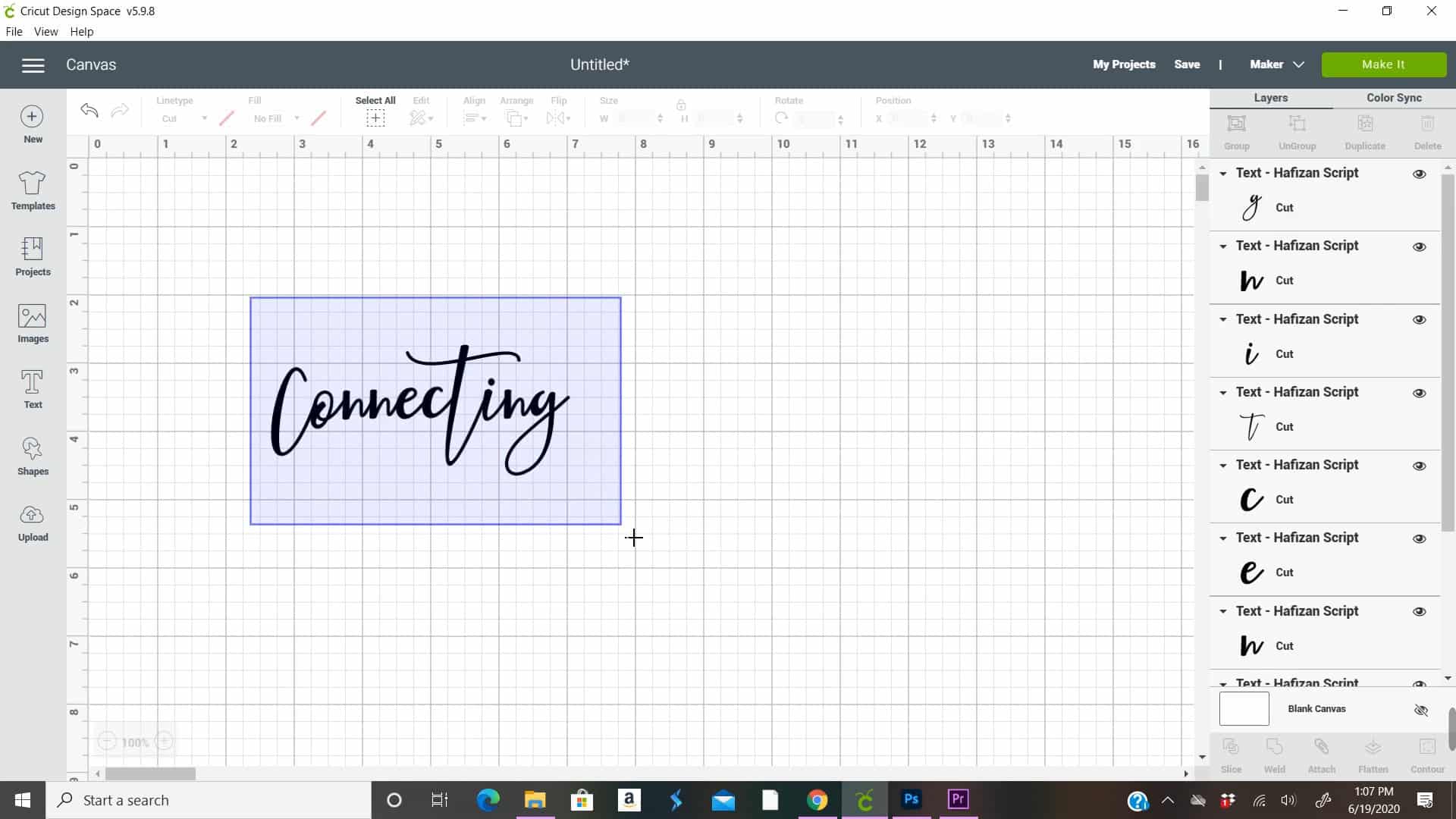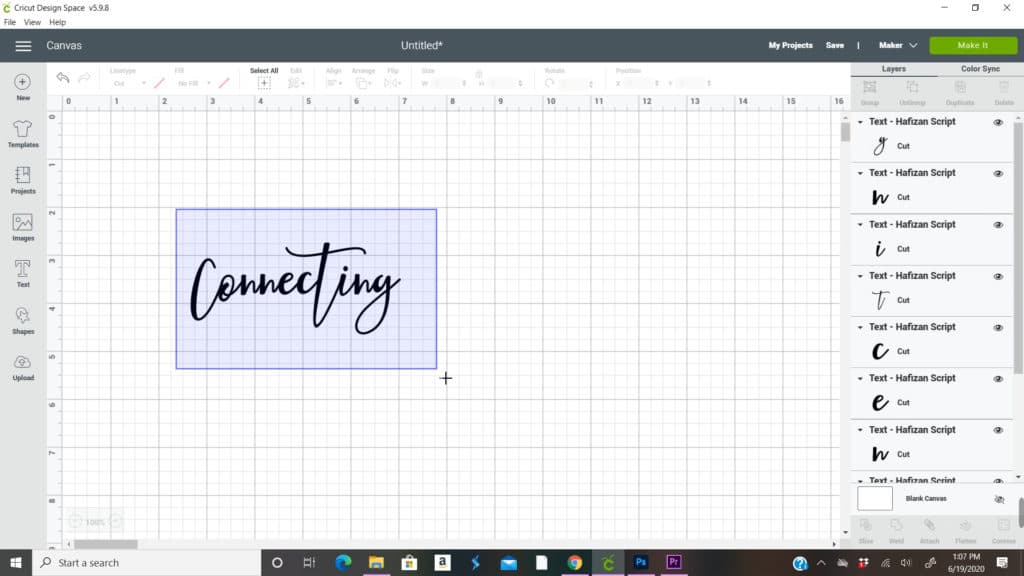 Press down and make a high lighted box around the whole word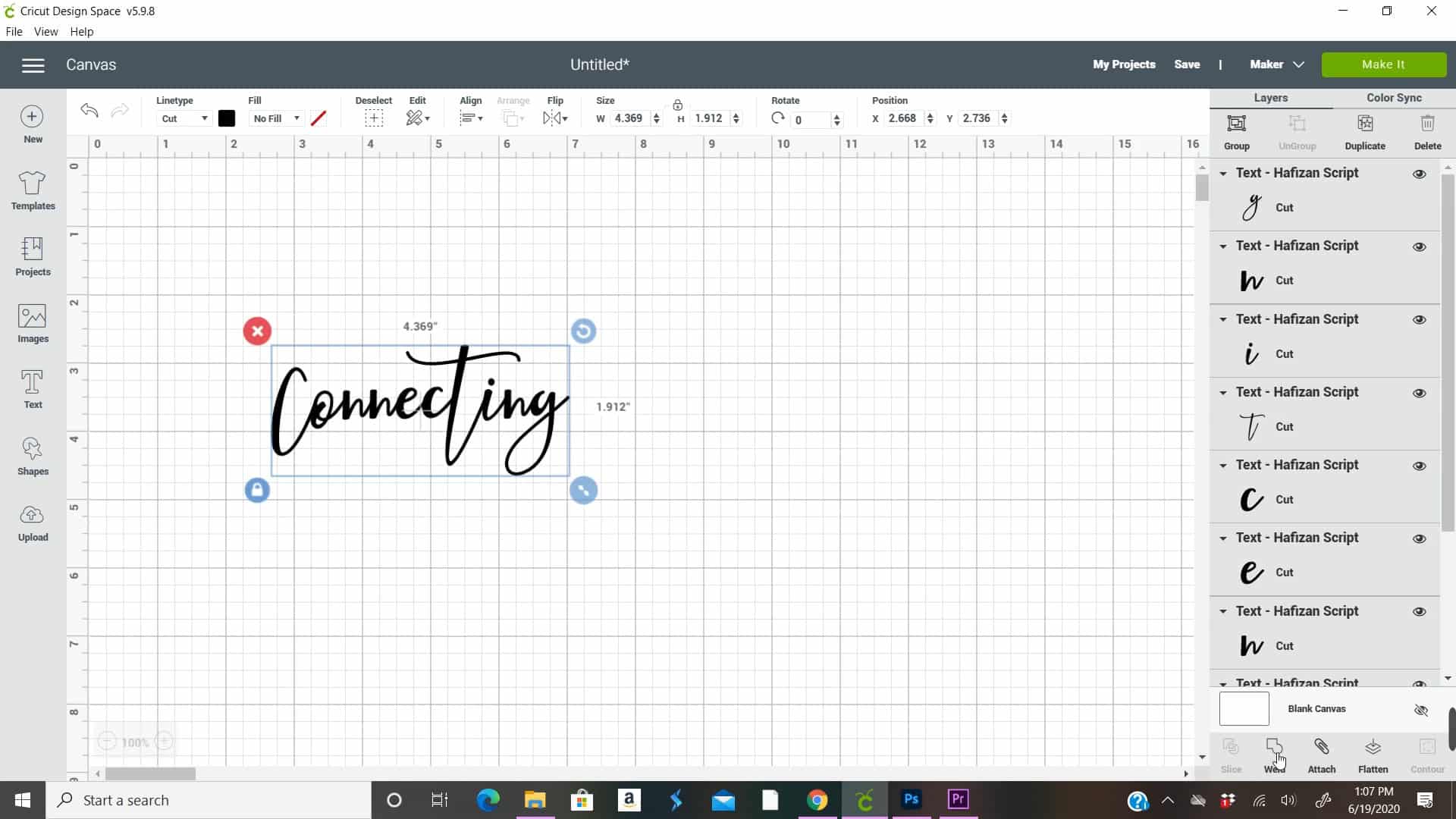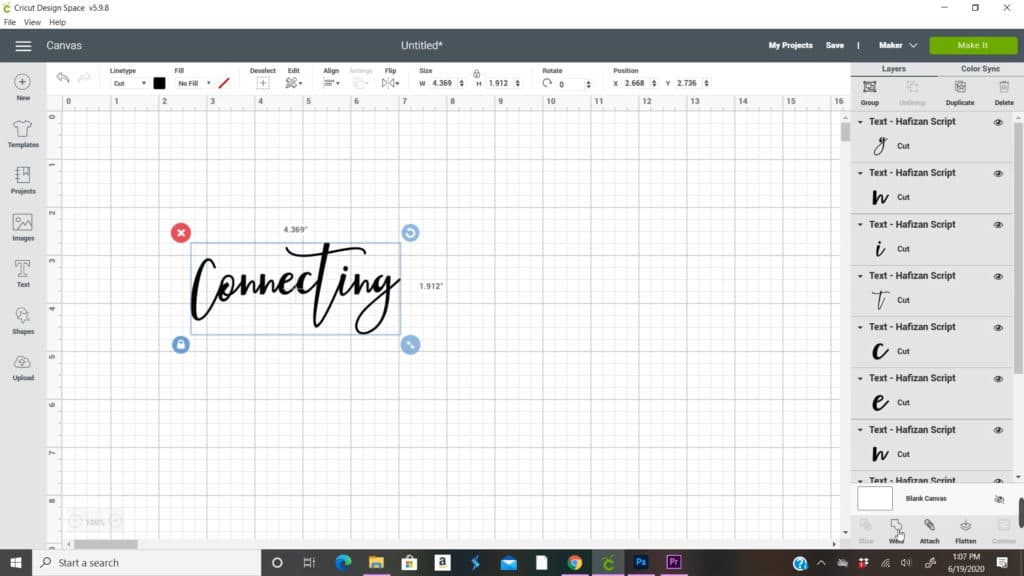 Then go and click the weld button on the bottom right side of the screen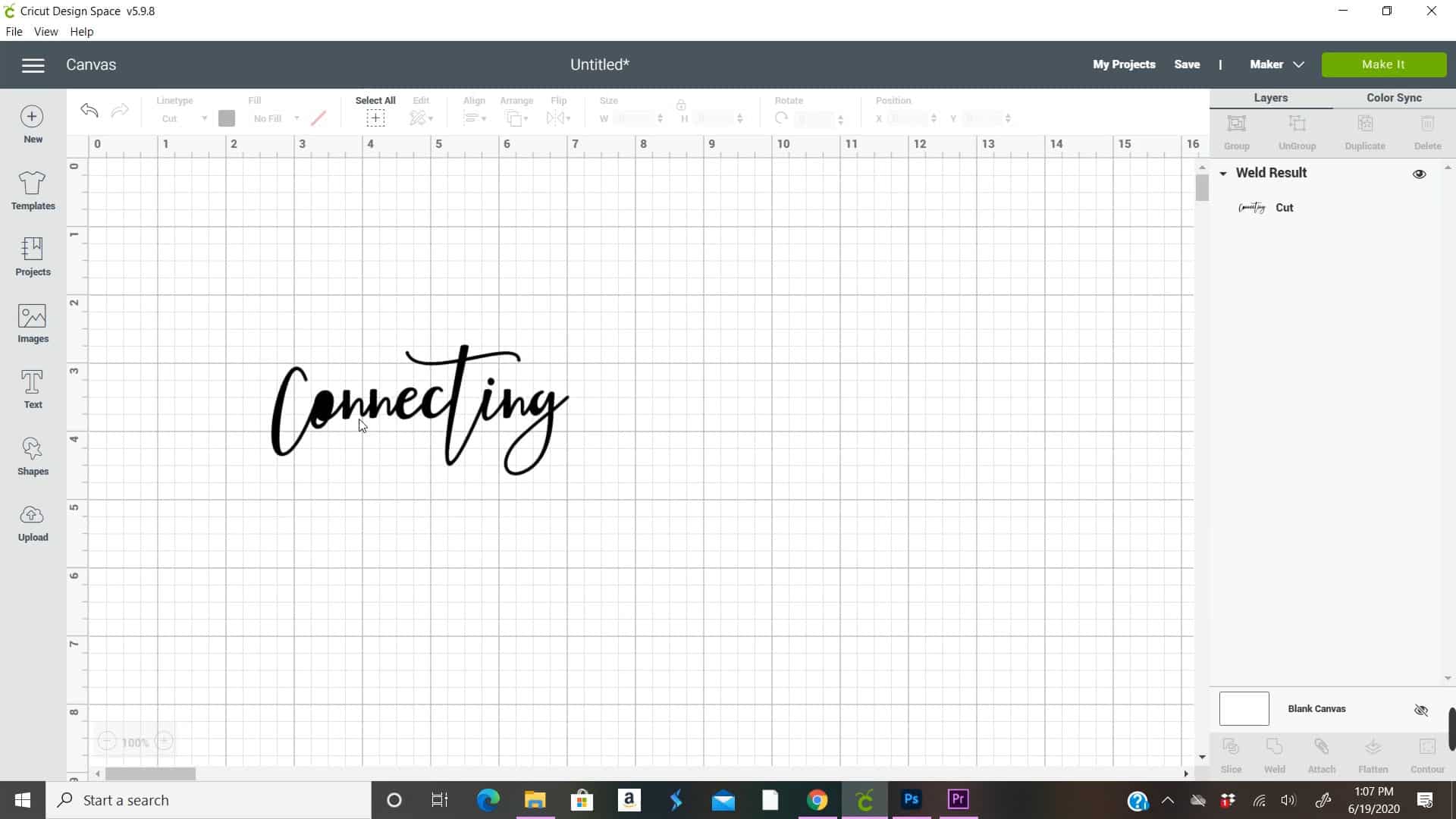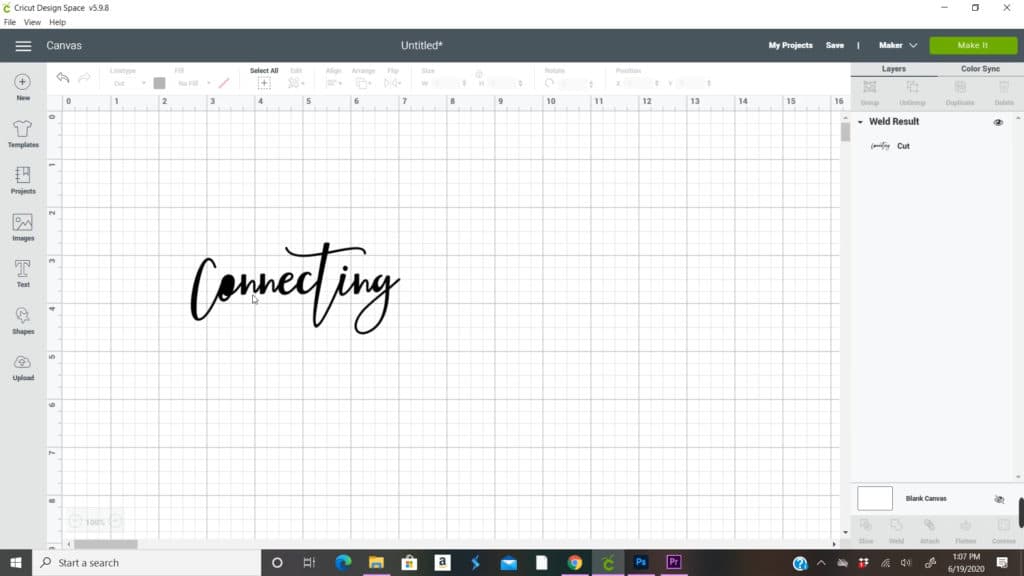 So I did this on purpose only to show what can happen to your letters if they are touching too close together. It will black out part of the letter.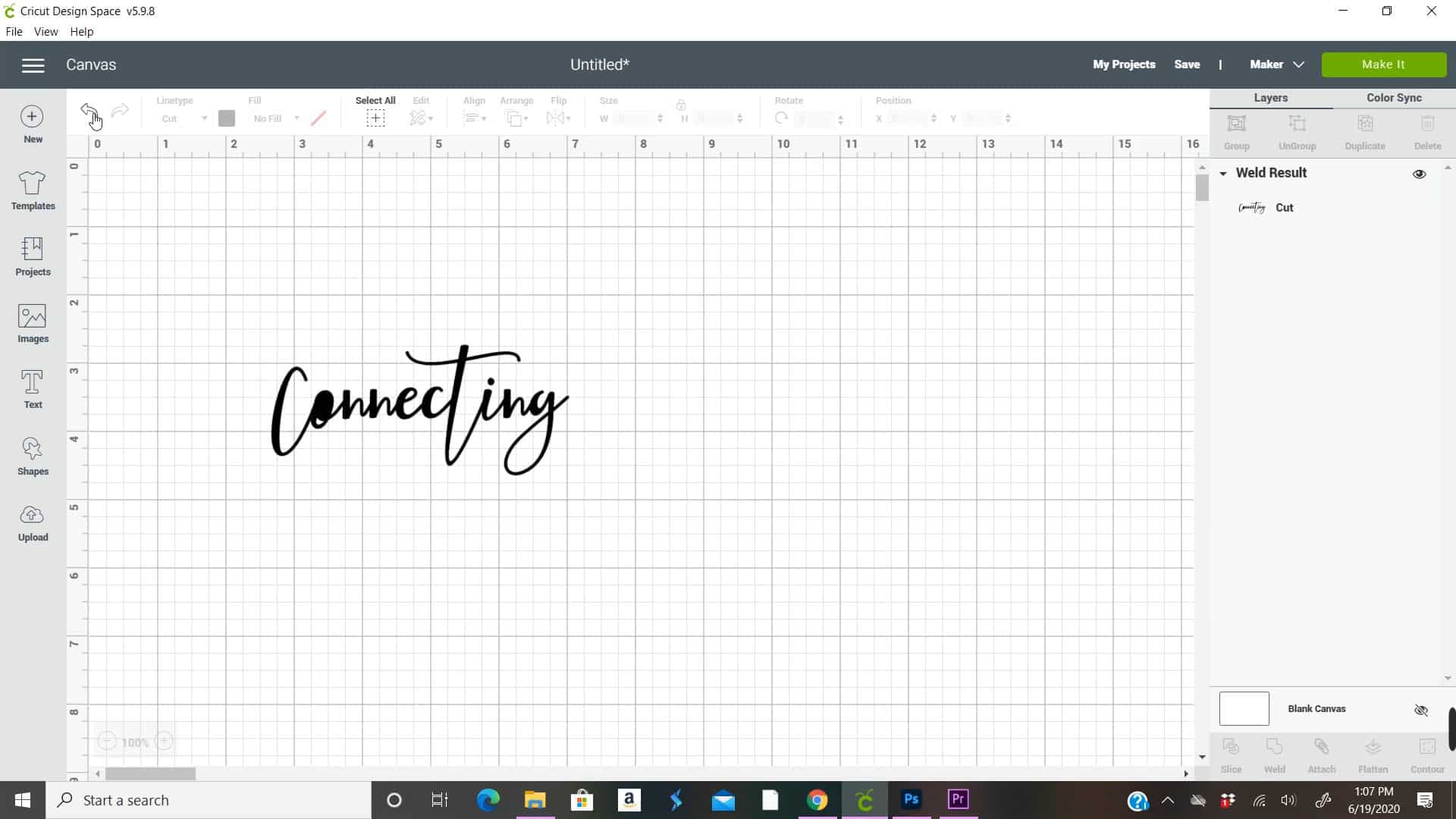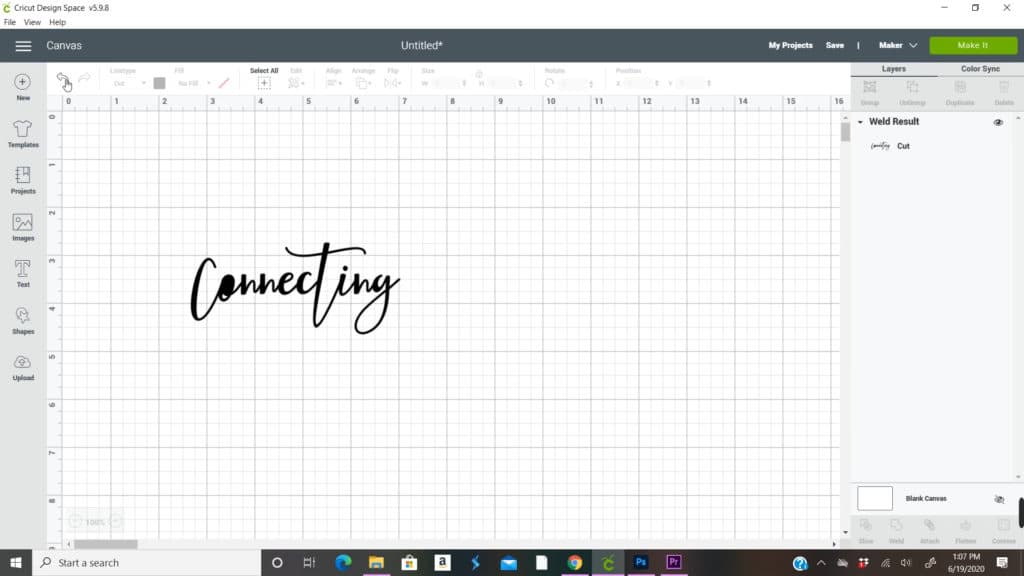 To fix this go and click the undo arrow bottom at the top left side of the screen.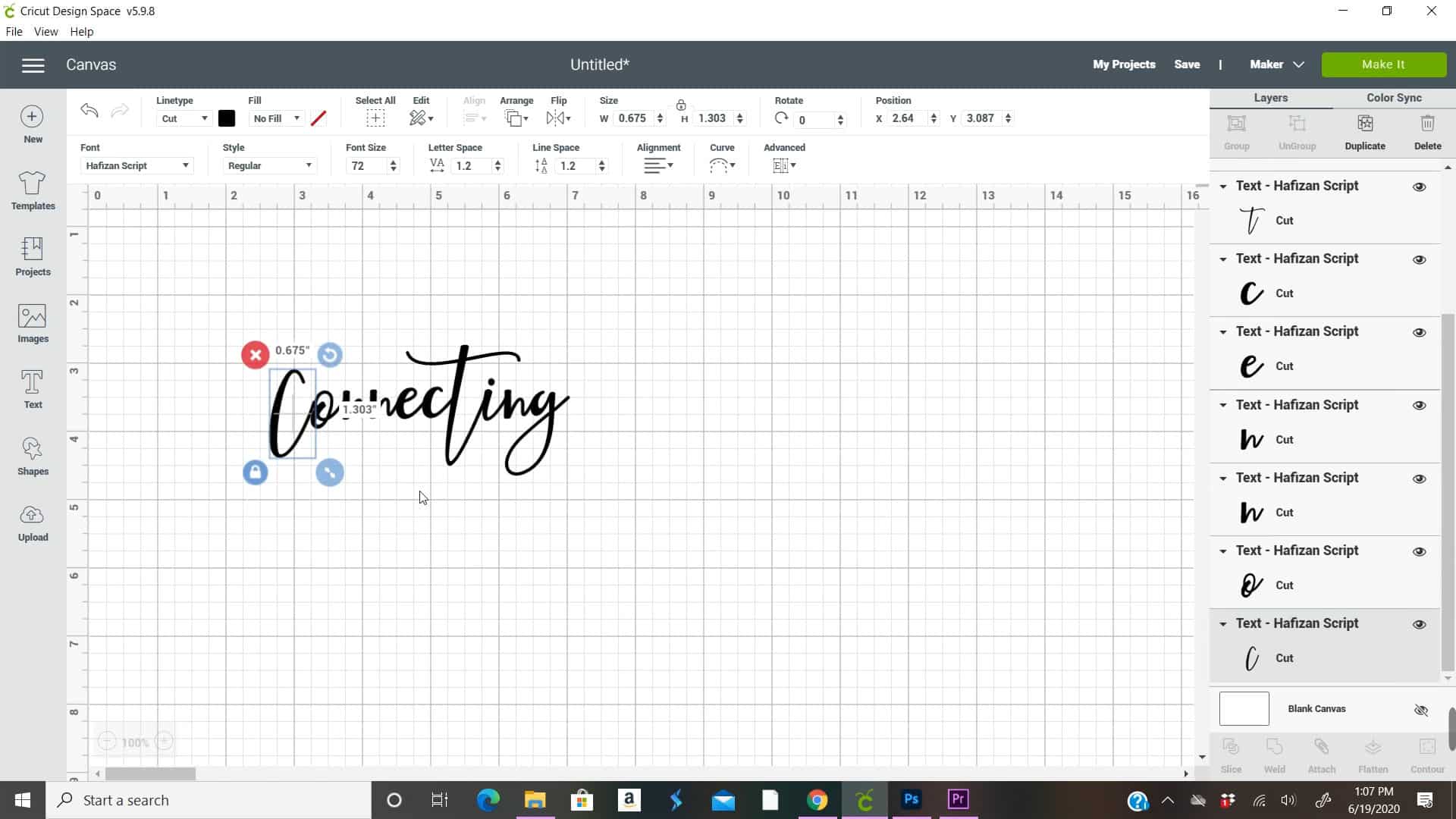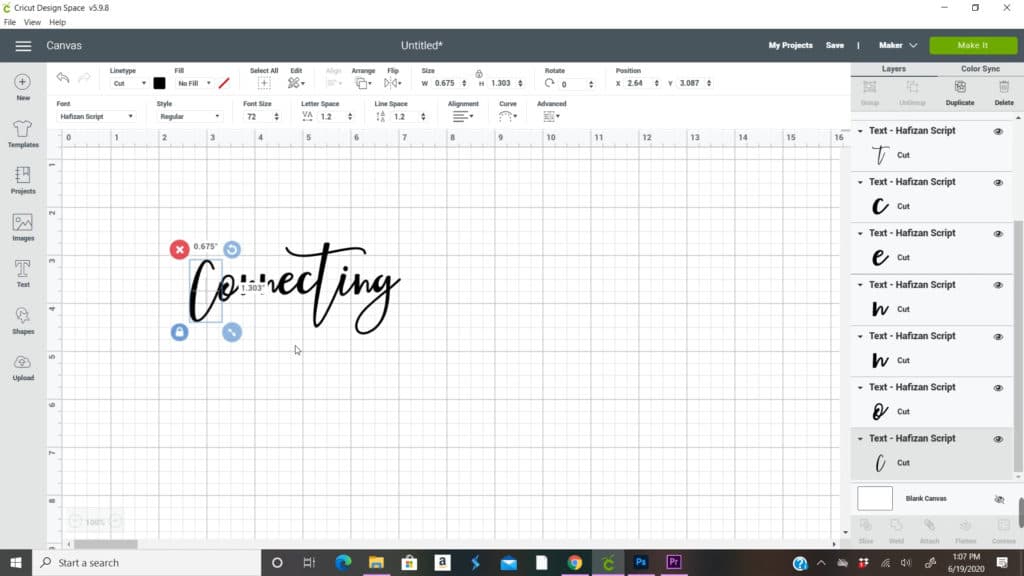 Now go move the letters a little less far apart that had turned black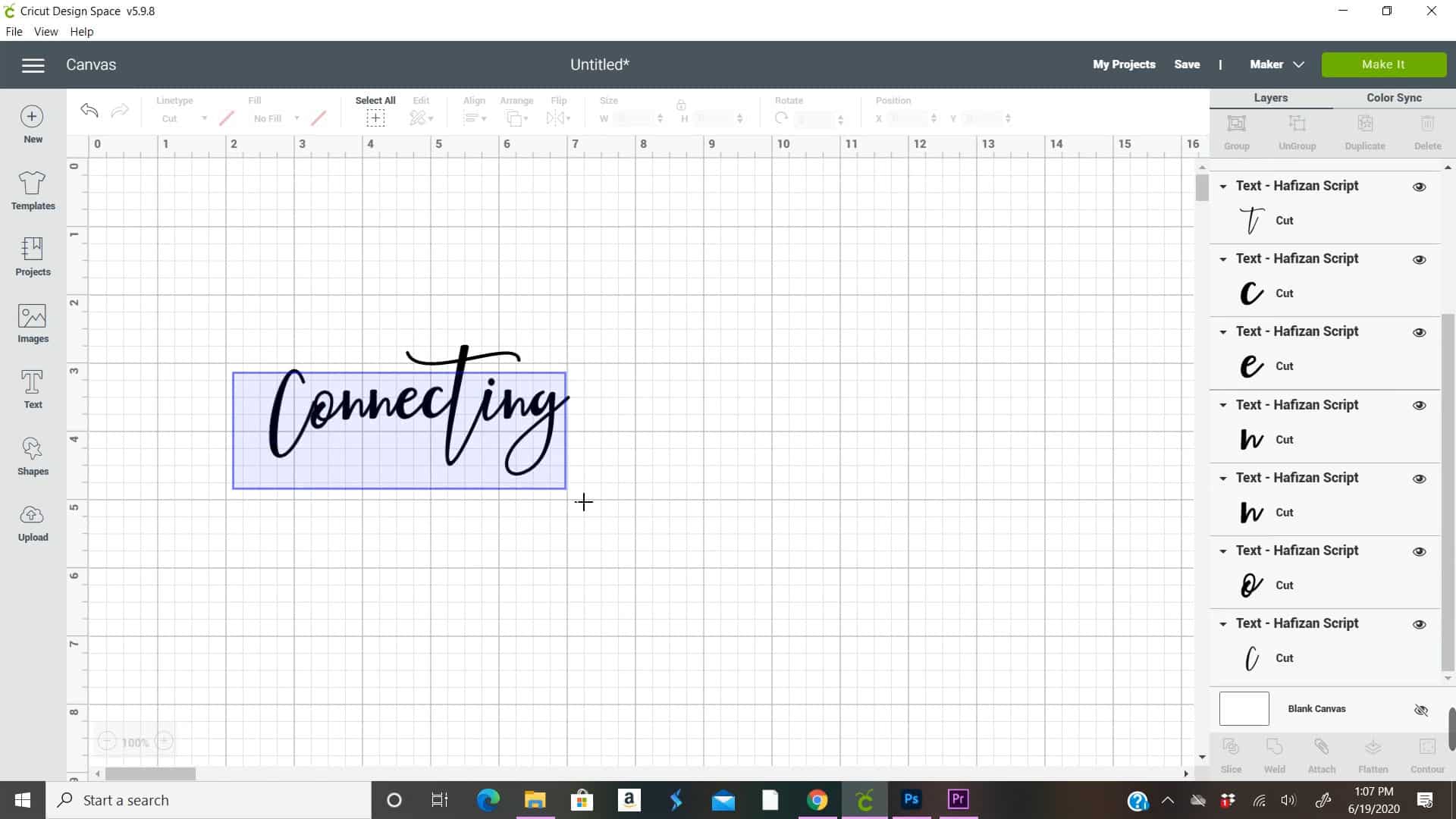 Then go and make a high lighted box again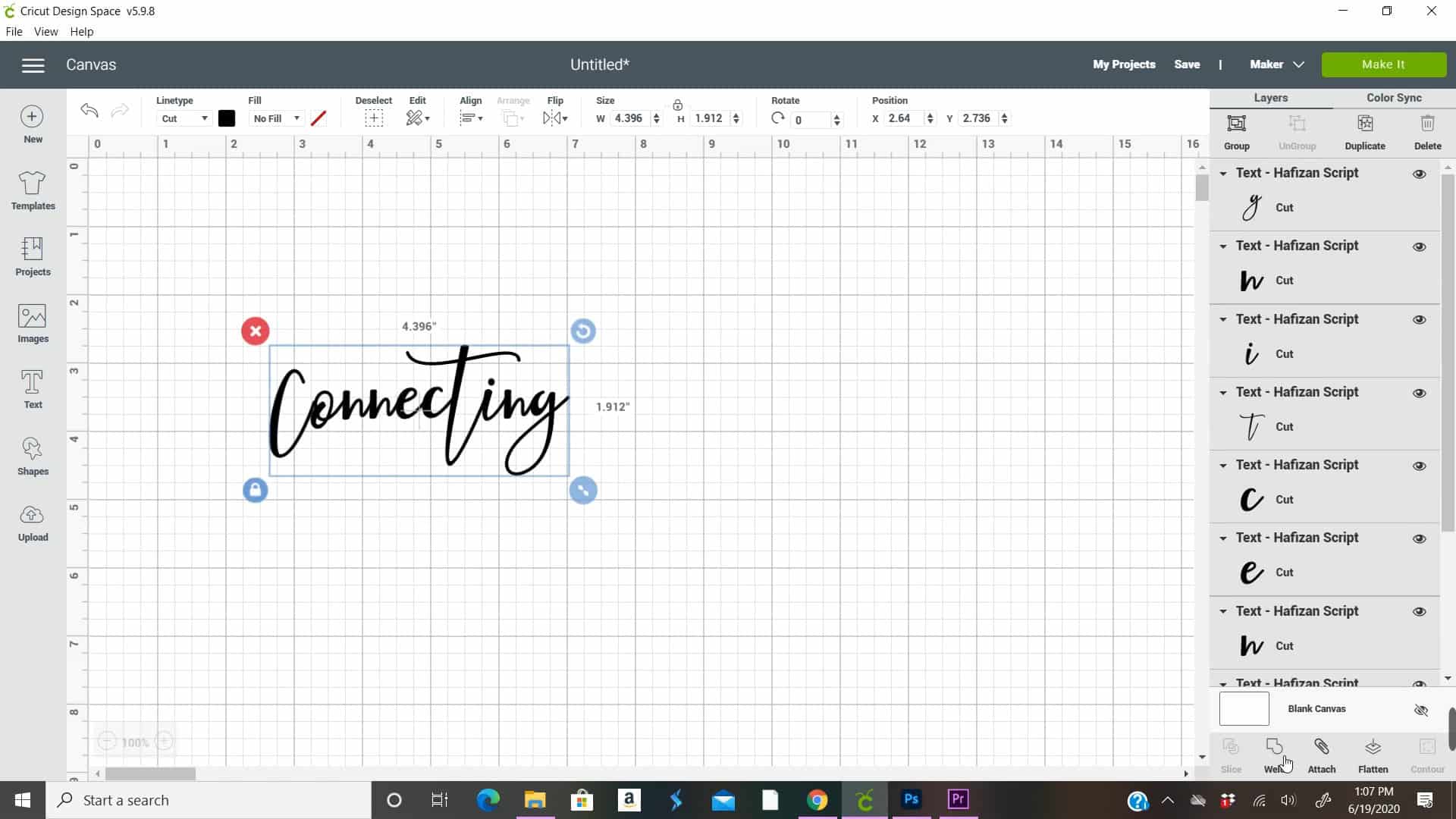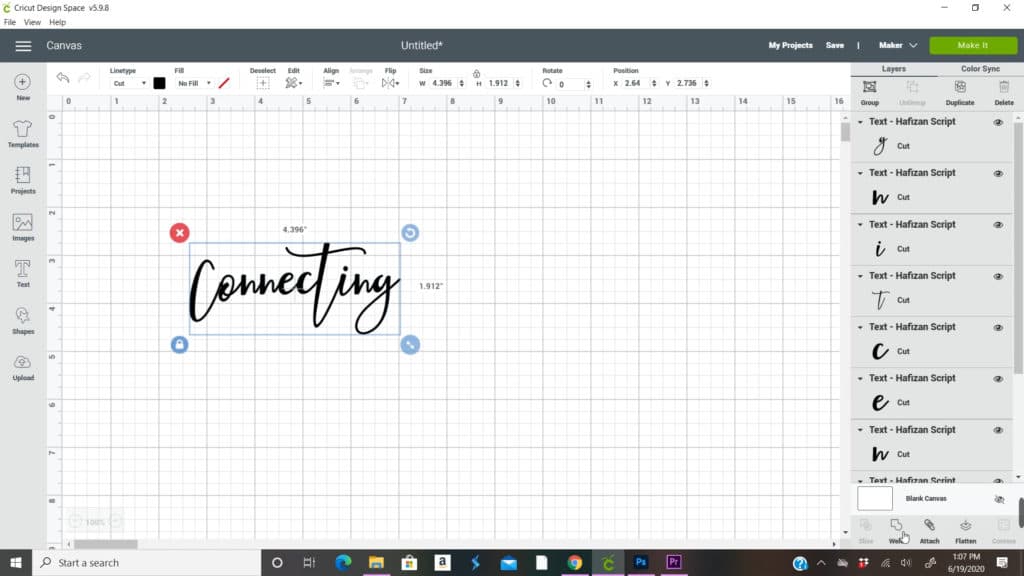 And then go click the weld button again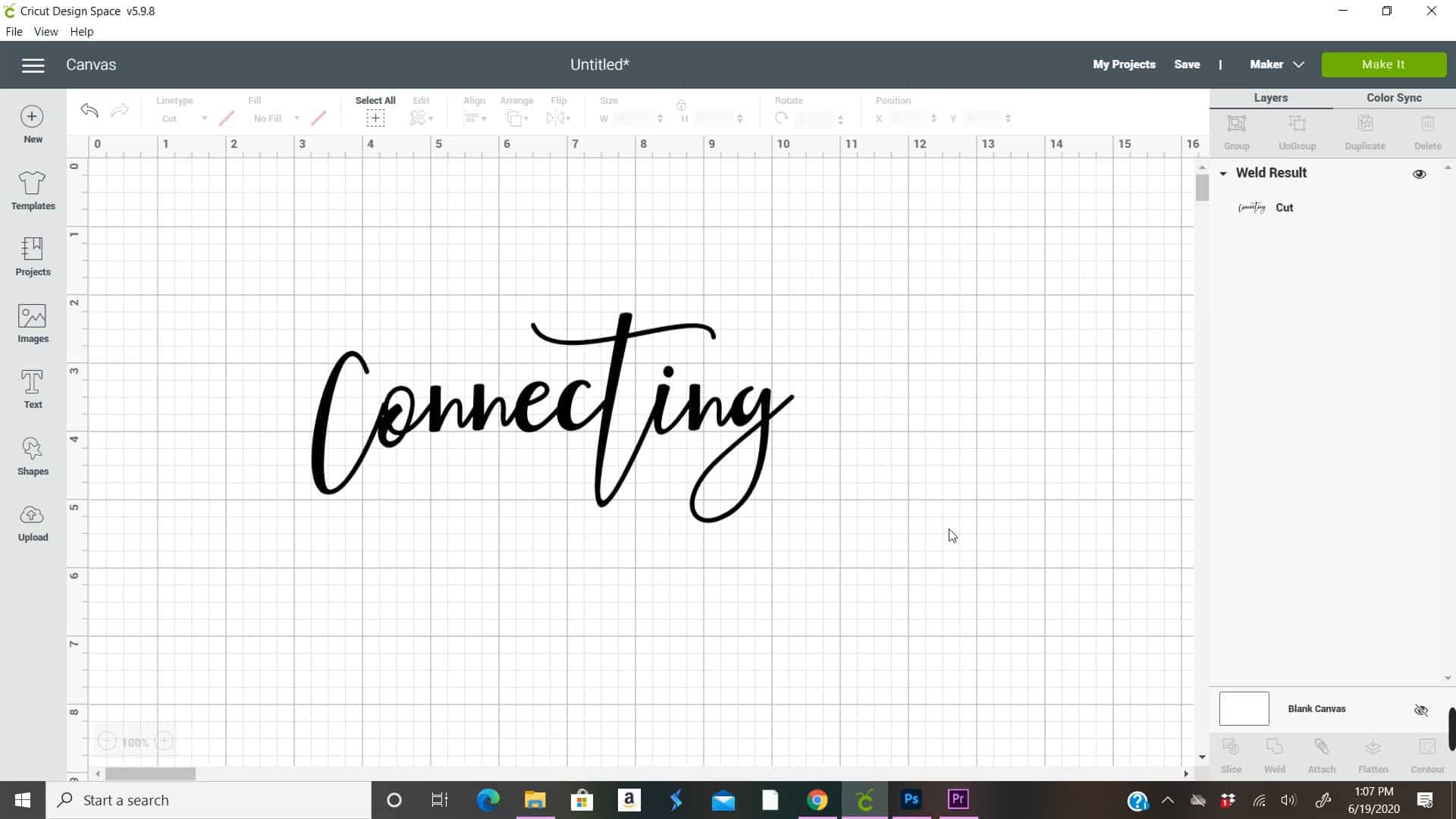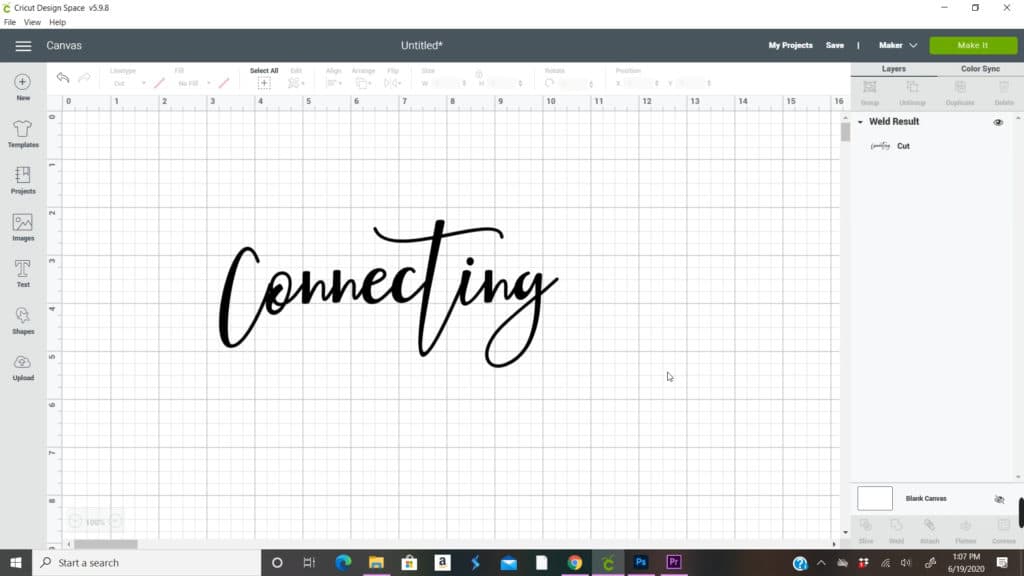 And that is it. You are done. If you don't know much about the weld feature and how it compares to attach check out my Cricut: Weld or Attach post. For connecting words you do want to stick with the weld feature.
Want More Cricut Post?
Cricut DIY Doormat
Block Circle Monogram with Cricut
Cricut Explore Air- Free Fonts
Monogramming with Cricut
Cricut: Weld or Attach
Or check out all my Cricut related posts to help build that perfect project