A collection of free monogram fonts you can use in cricut design space to make personalized projects that everyone will love.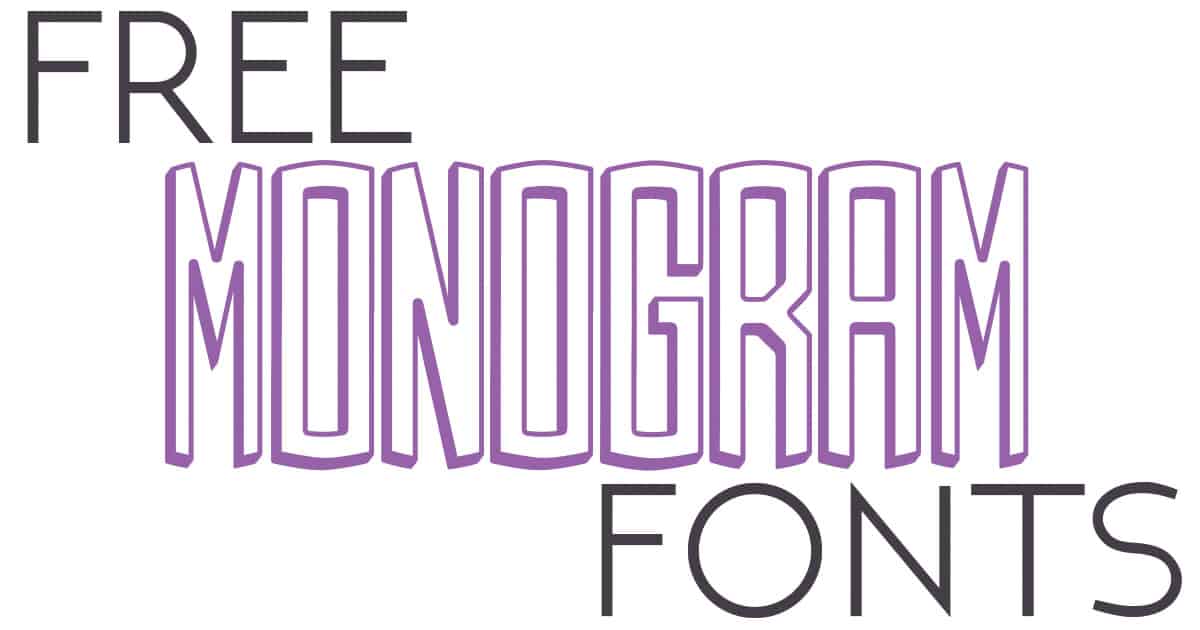 Are you a southern girl like myself and love all things monogrammed? Or maybe not southern at all, but love the classic look of personalized items. Here is a list of my favorite free monogram fonts that you can use in Cricut Design Space to make all things personalized.
How to download free fonts
If you haven't downloaded free fonts before and want to learn all about it read my downloading free fonts post. It will give you step by step pictures how to download free fonts that you can use with your Cricut.
Where to download fonts from
I have made the mistake in the past and just downloaded from any ole website. BIG MISTAKE! I caught a virus that would have completely destroyed my computer. Luckily it was a brand new computer and I just completely reset it to factory settings.
Dafont.com is one website I have never caught a virus from and haven't had any problems with. And believe me I have downloaded a lot of fonts
How to use fonts in Cricut Design Space
If you have never downloaded a font and then used it in Cricut design space you are missing how. Read over my Free Fonts with Cricut post to learn how. Or just watch the video below.
Once you know how it is so easy and you can have any font you want without paying for them. What can be better than that?
Each of these fonts are for personal use. I have people ask me all the time how can I use these for things I sale? When you click on the font you want to download there will be a message from the creator telling you where to go to purchase for commercial use.
It is usually a small one time fee to get commercial use. They put a lot of work into creating these so if you're making money off their font what's spending $5 to use the font for commercial use?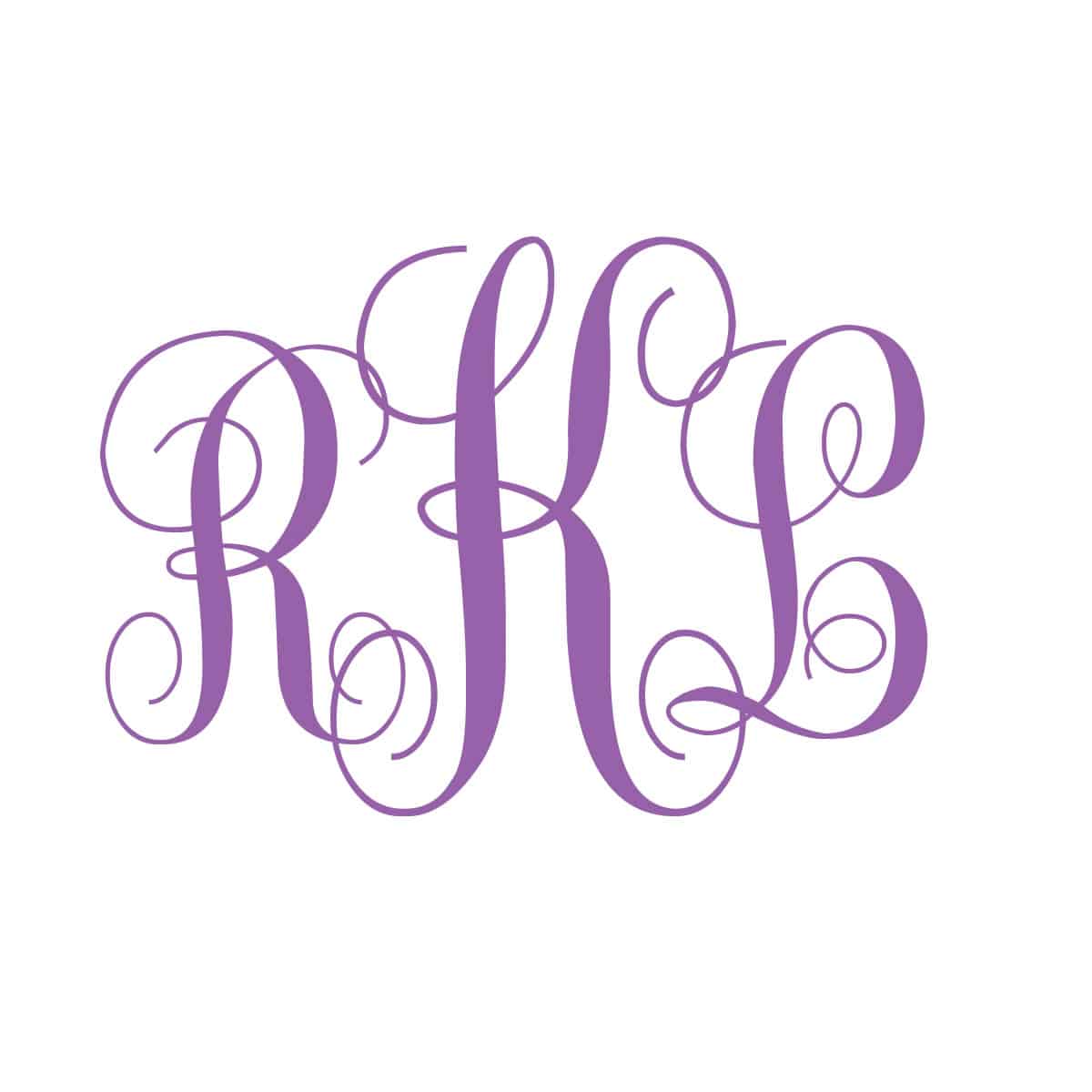 This free monogram kk font is going to be your classic southern belle monogram. Very fancy and girly this one is perfect for that little girl or woman in your life.
When using this one in Cricut Design Space I almost always make it bold so it pops a little more and makes it a little easier for the machine to cut out. Do not forget to weld your letters together before cutting out.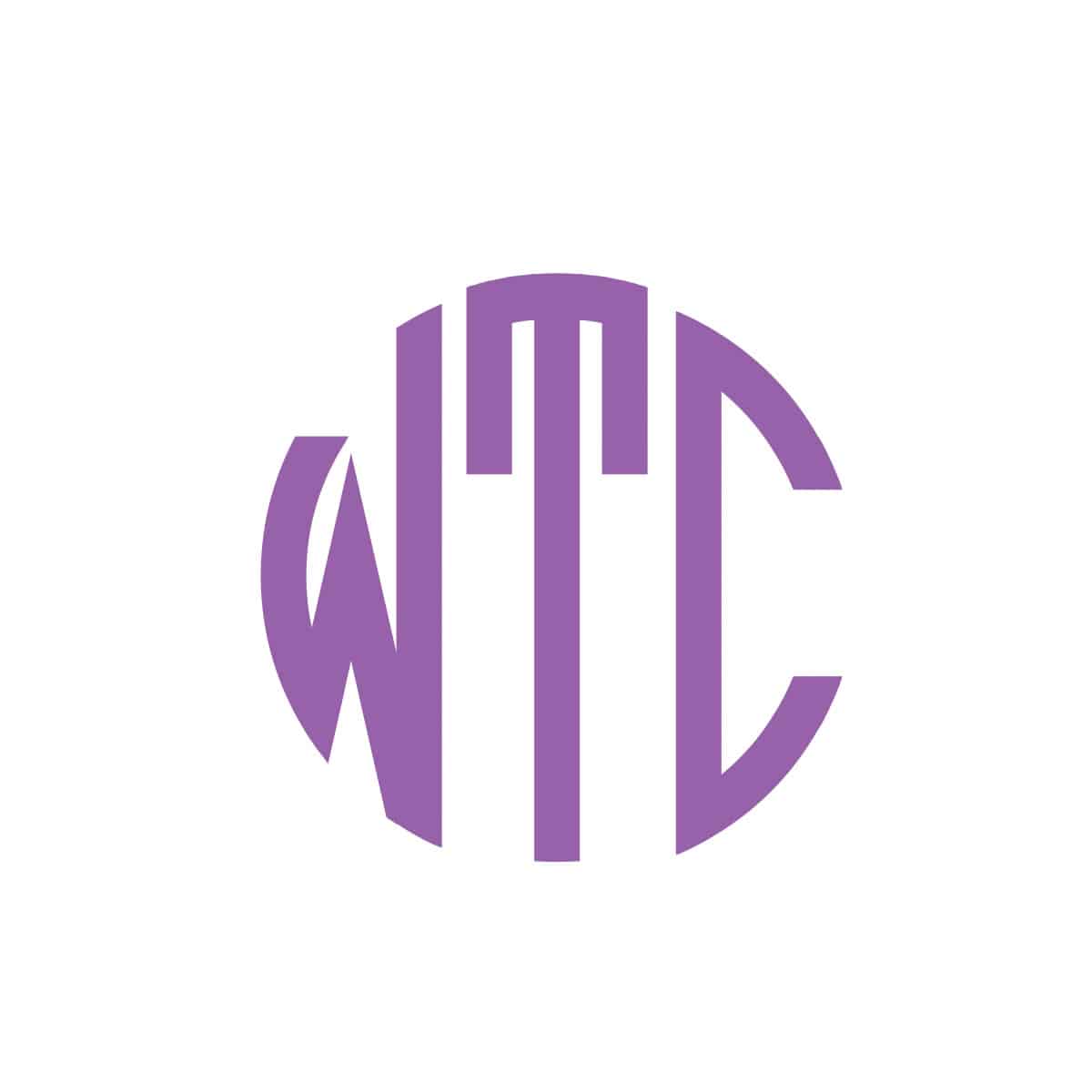 This free round monogram font is pretty much am all around monogram used for both girls, boys and couples. It has a sleek look to it that really goes with so much.
When you download this font there will be 3 different fonts to download. The center, left and right. Use each one for each appropriate letter. You want to line them up where the shape keeps a circle like shape.
When cutting out this font with your Cricut you can either attach or weld your letters together.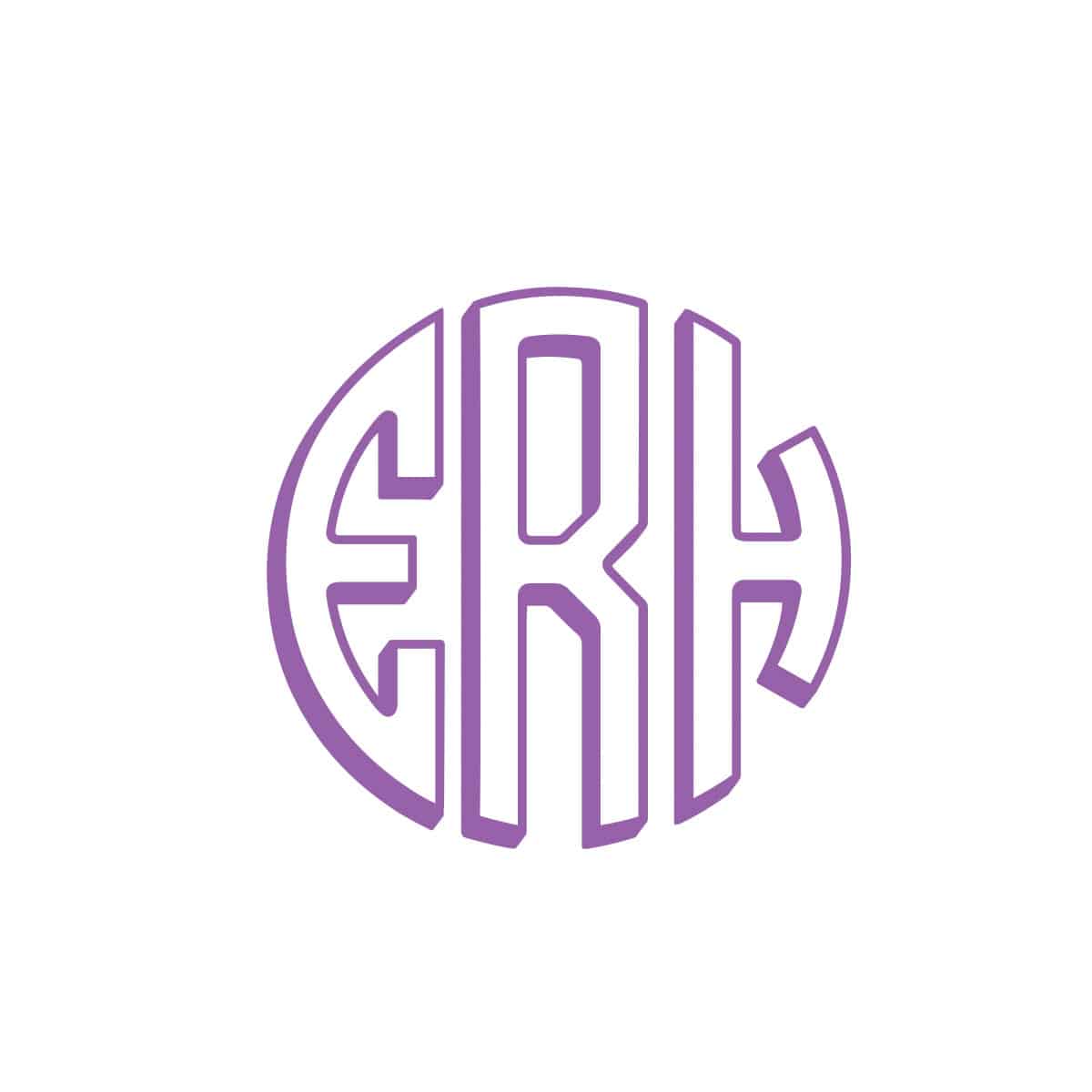 This free round 3D monogram font is basically the same as above except the letters are not filled in. You would also need to download all 3 fonts, center, left, right.
In Cricut Design space this one will cut out the inside of the letters. If you were wanting to do a two toned monogram you could create a circle the size of the monogram and layer it under the monogram when appling it to whatever you are making.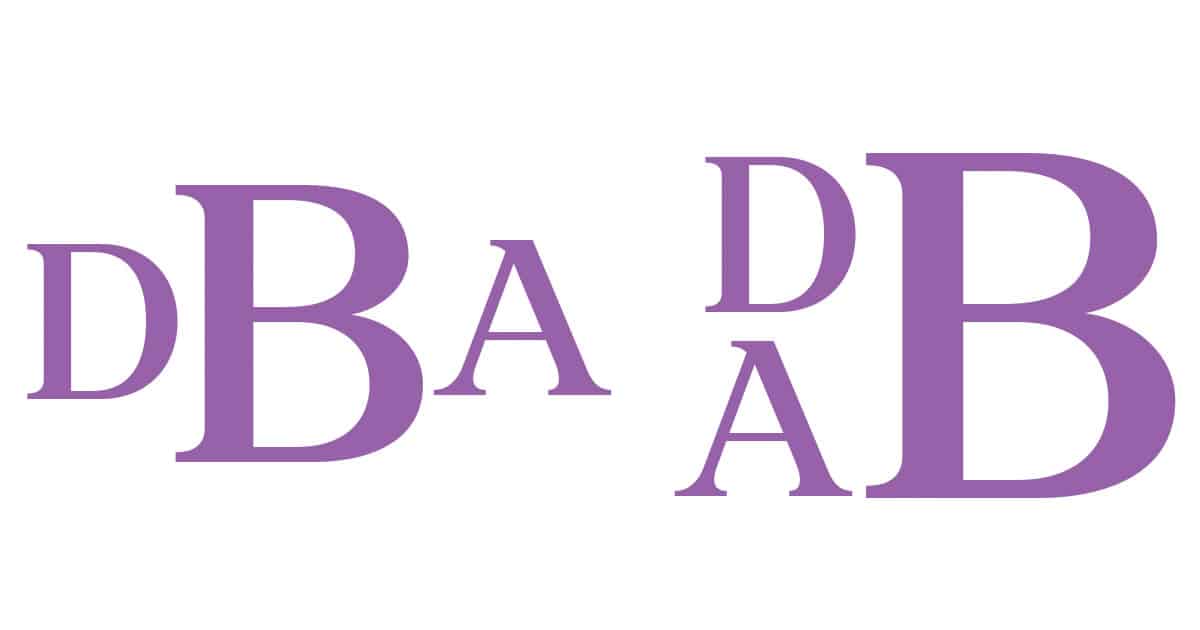 I like to use this font for boys/mens monogram. It's not a monogram font presay but looks great when you put it either side by side or staked.
In Cricut Design Space you would just want the last name initial larger than the first and middle name initial. Be sure to attach it before cutting.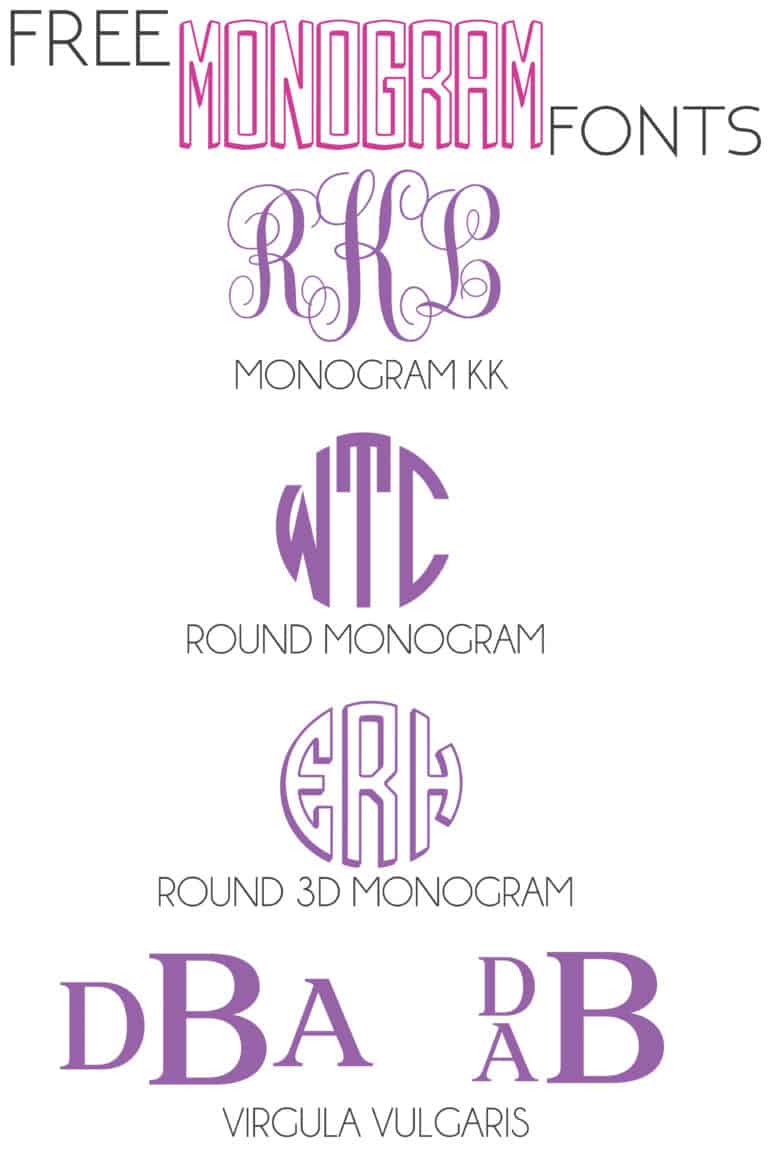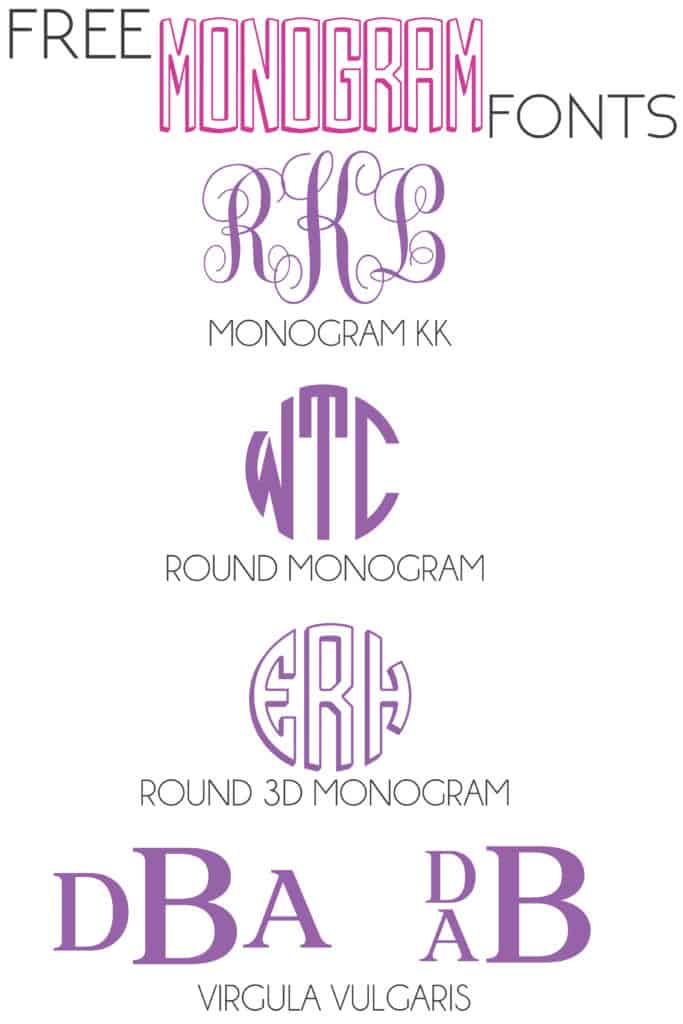 1. MONOGRAM KK 2. ROUND MONOGRAM
3. ROUND 3D MONOGRAM 4. VIRGULA VULGARIS
Want more Free Fonts?
Free Wedding Fonts
Fonts with Tails Included for Free
Free Farmhouse Fonts
Free Tall and Skinny Fonts
Or check out all my Cricut related posts to find new ideas for your next project.